Today we're bringing you a collection of free Instagram story templates for creating more attractive and trendy stories to entertain your followers.
Instagram Stories are one of the most effective ways of communicating with your followers. Not just to stay in touch with your audience, but also to promote your products and business. In fact, almost 1.7 billion Instagram users spend time viewing Stories every day.
However, creating more attractive and unique Instagram stories daily can be difficult and time-consuming. That's why we made this collection of templates, to help you design amazing Insta stories without an effort.
There are free Instagram story templates here for everyone from small businesses to lifestyle bloggers. Have a look and start downloading.
Download thousands of beautiful Instagram post and story templates, Instagram video templates, and anything you need to supercharge your social media presence with an Envato Elements membership. It starts at $16 per month, and gives you unlimited access to a growing library of over 2,000,000 Instagram templates, design assets, photos, videos and more.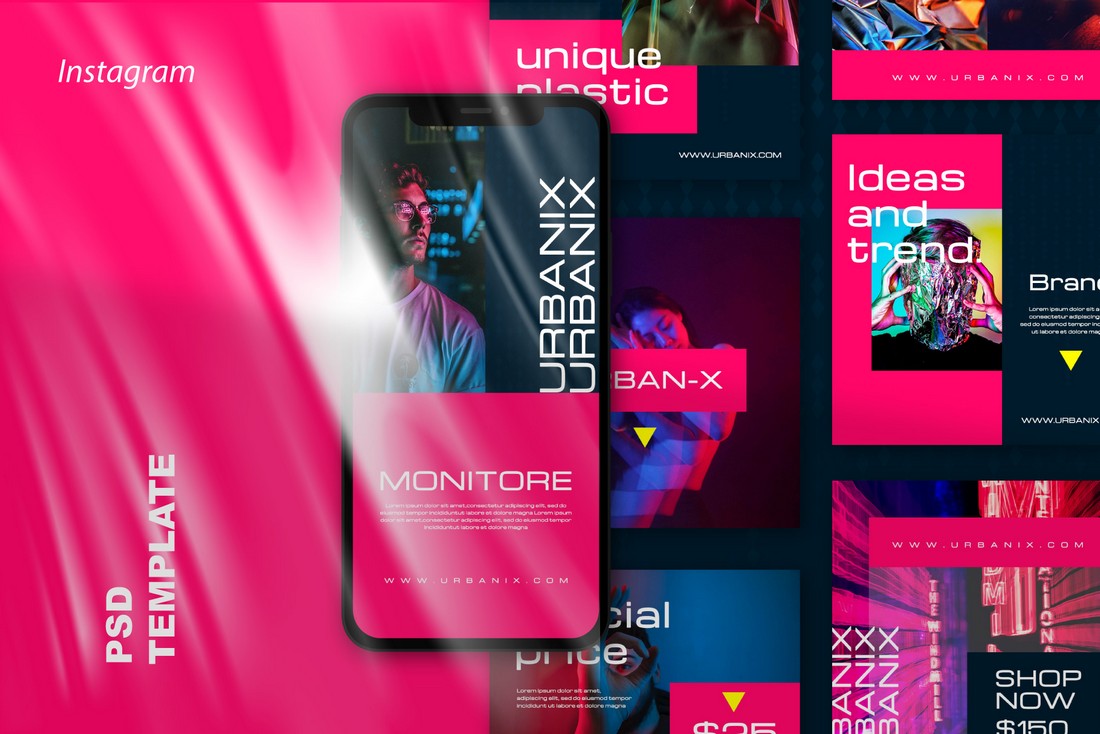 Instagram users love trendy and colorful designs. This is a collection of templates made just for those users. It includes a set of colorful and stylish Instagram story templates that features modern designs. They can be easily customized to your preference using Photoshop.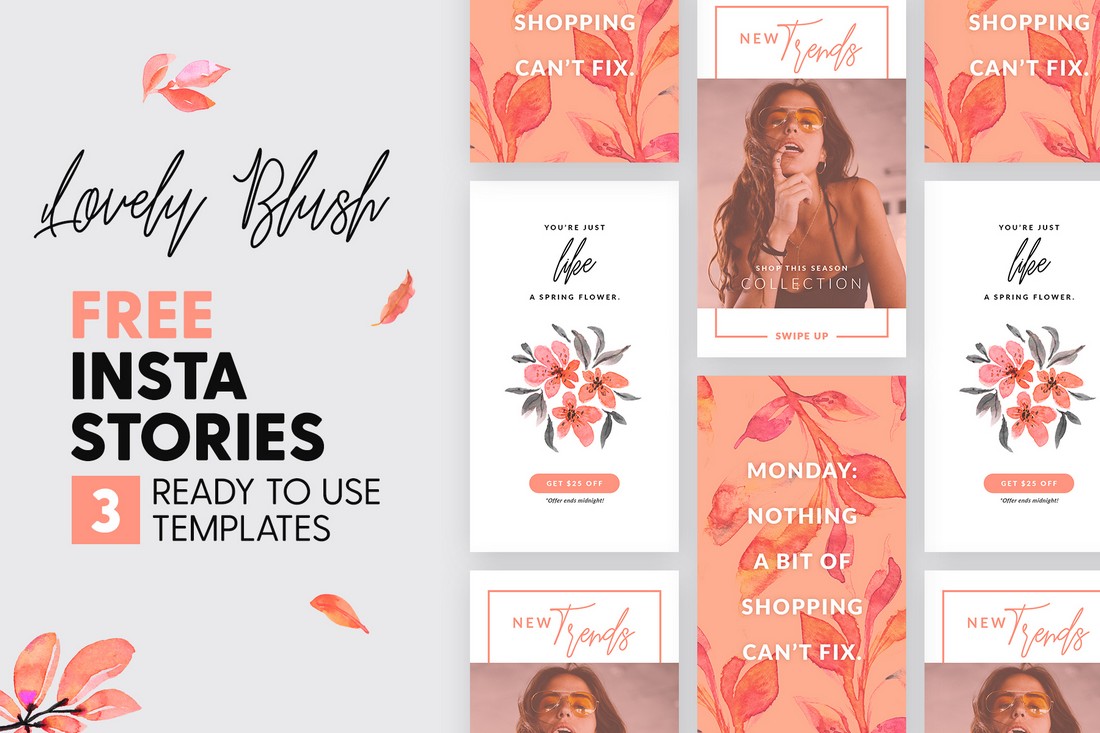 This set of lovely Instagram story templates are perfect for promoting feminine brands and products. The pack includes 3 different Instagram story templates featuring elegant designs. They are all available in high-resolution PSD file format with editable layers.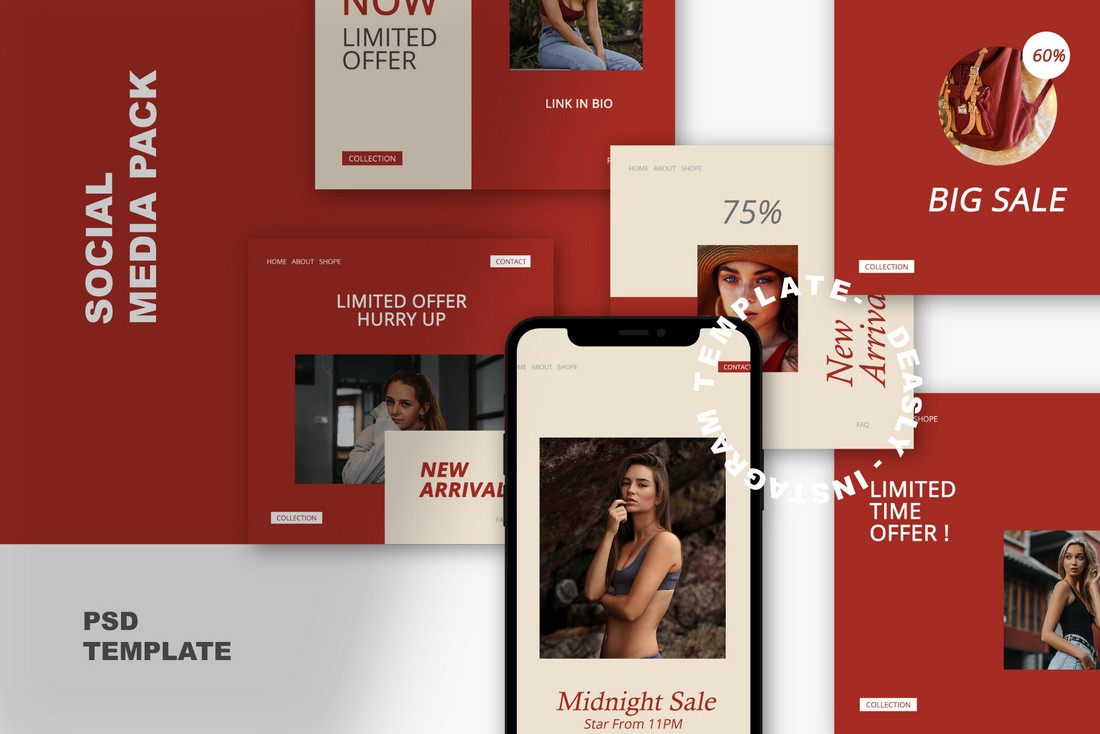 This is a two-in-one collection of Instagram templates that comes with both Instagram post and story templates. All of the templates feature matching designs that are especially suitable for promoting fashion and lifestyle brands.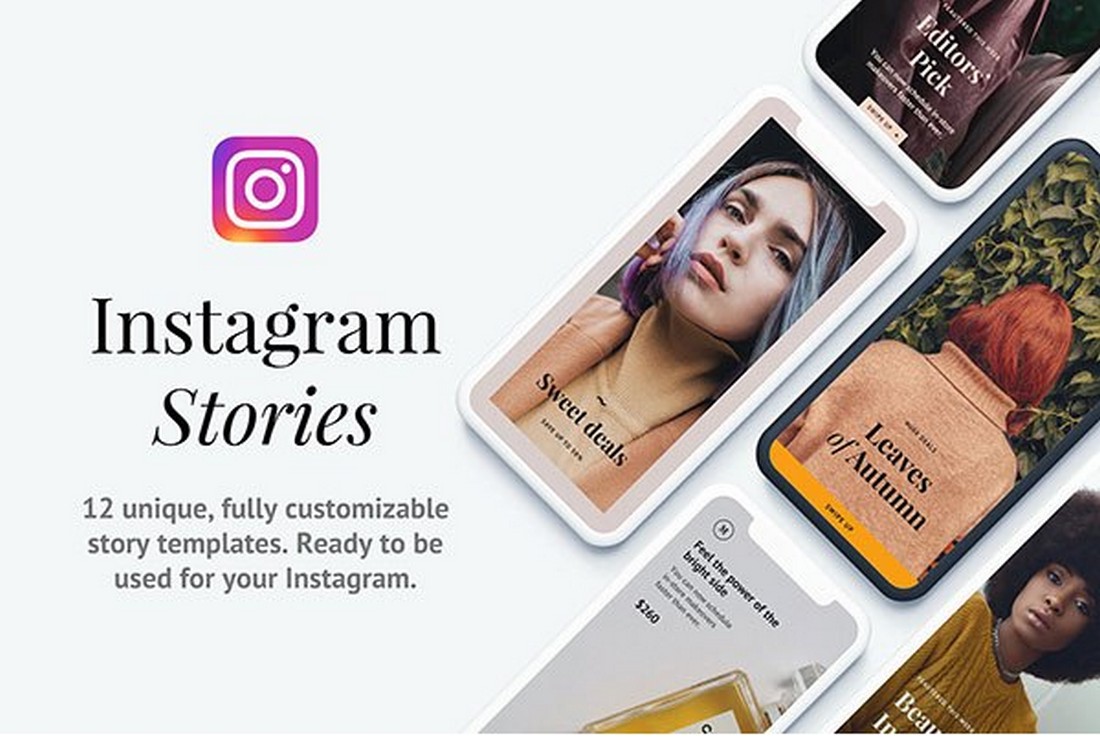 Whether you're an influencer promoting lifestyle products or promoting a fashion brand, this set of templates will help you craft unique designs for your stories. It includes 12 different styles of Instagram story templates in both Photoshop and Sketch file formats.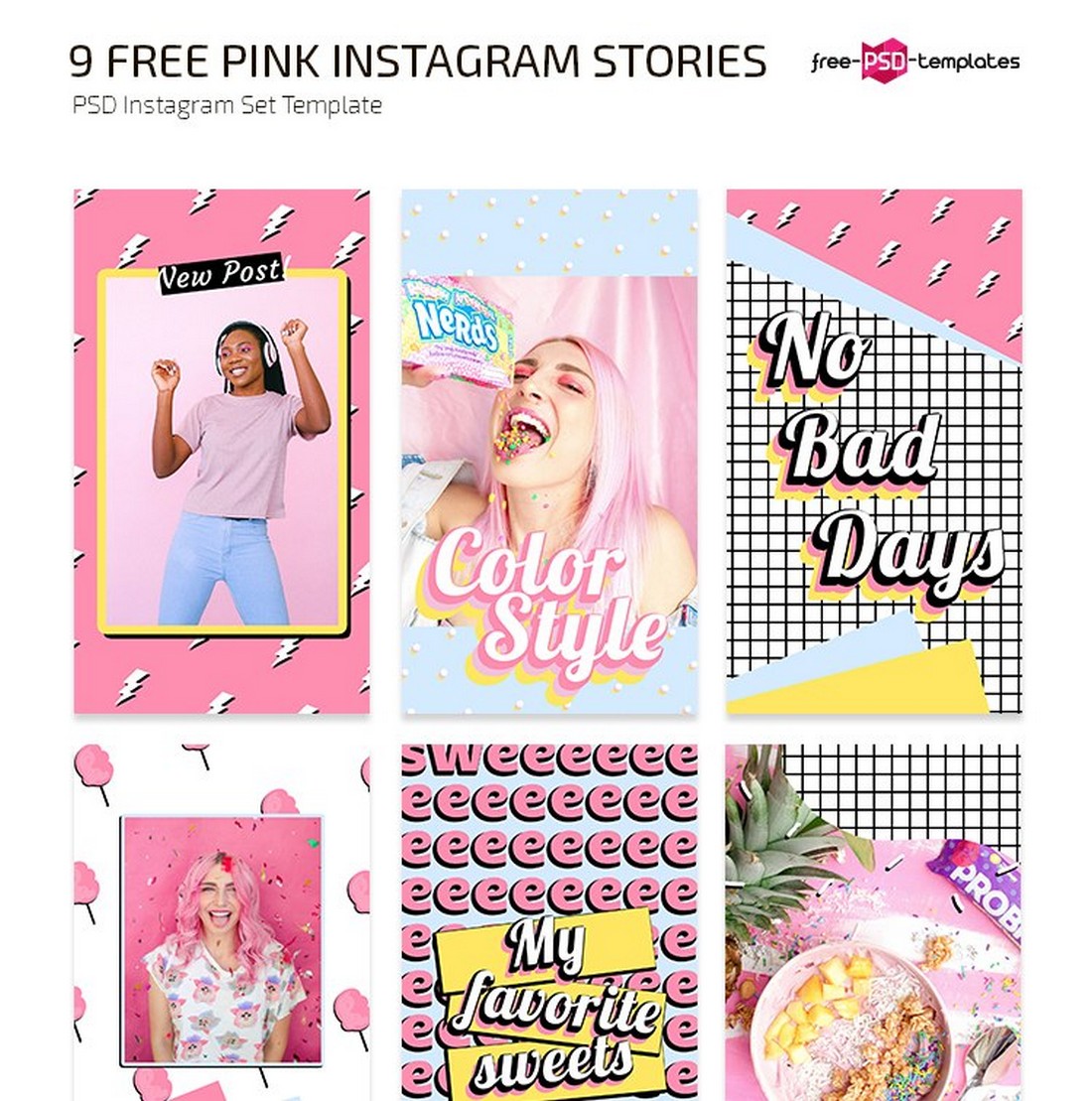 Make your Instagram stories pop with this set of story templates. These templates come with bright and colorful designs that will make your stories stand out from the crowd. The bundle features 9 different story templates in PSD file format.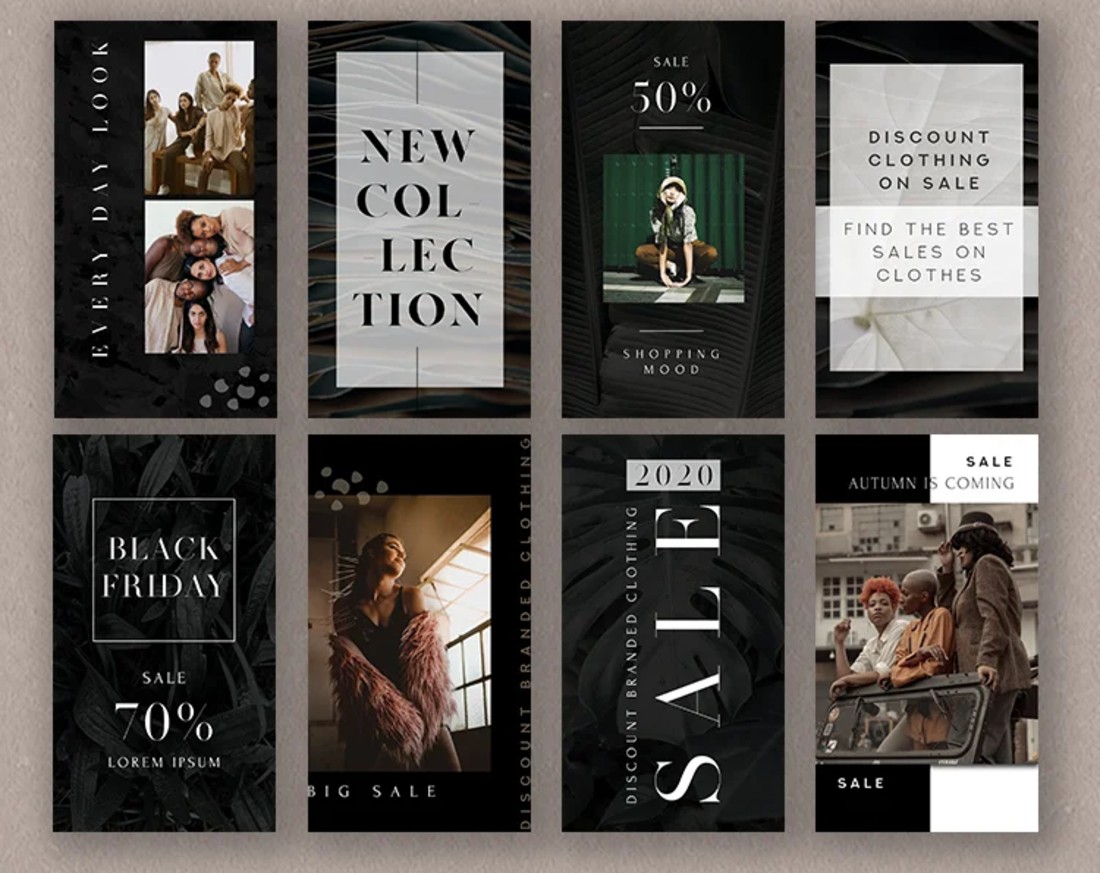 The dark and attractive design of these Instagram story templates gives them a certain elegant look and feel unlike any other template on our list. This makes them perfect for promoting luxury brands and high-end products. You can edit them using Photoshop.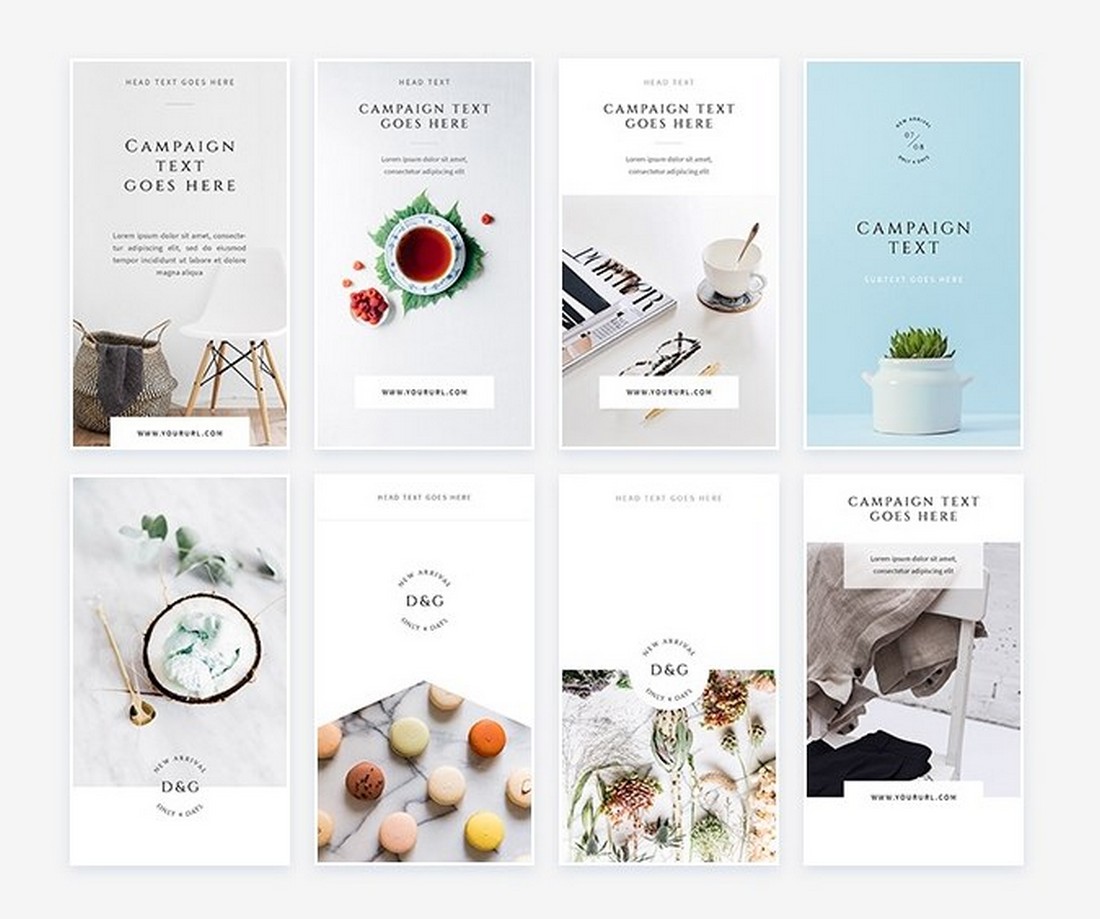 Featuring a clean and minimalist design, this Instagram story template will allow you to craft stories for modern brands and businesses. All templates are easily customizable with Photoshop. And comes with 10 free stock photos as well.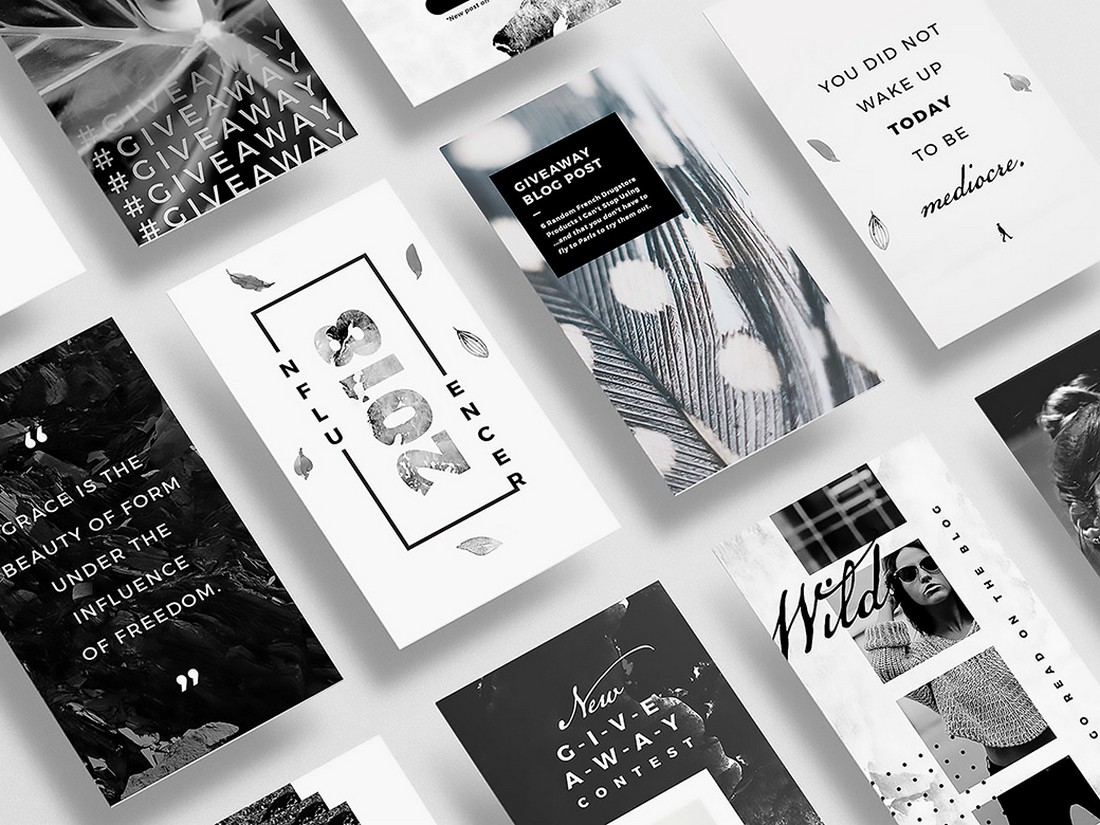 This free Instagram story bundle also features an elegant and dark design. They are made with fashion and lifestyle brands in mind. Each template comes in a high-resolution PSD file featuring free fonts. You can customize them however you like.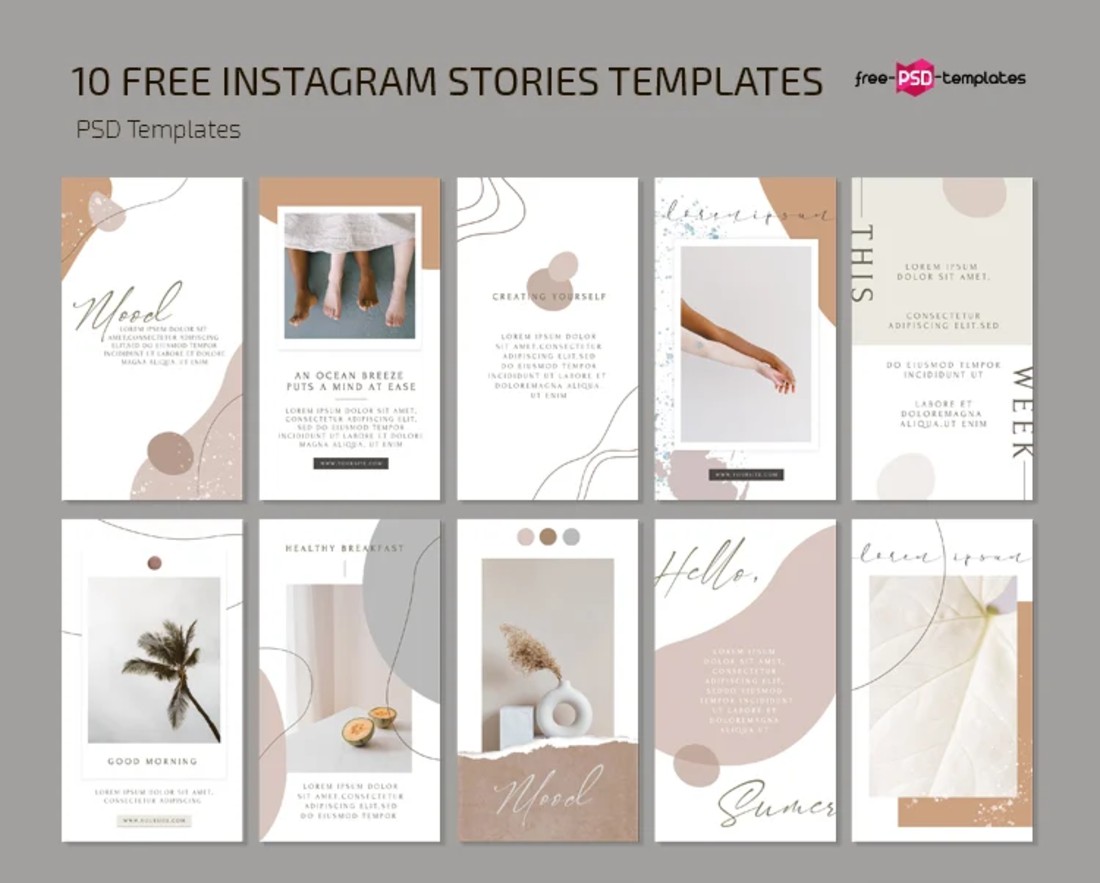 The templates in this pack feature elegant and clean designs. They are ideal for giving more attention to your content and highlighting your brand. The pack features 10 different templates in fully-layered PSD files.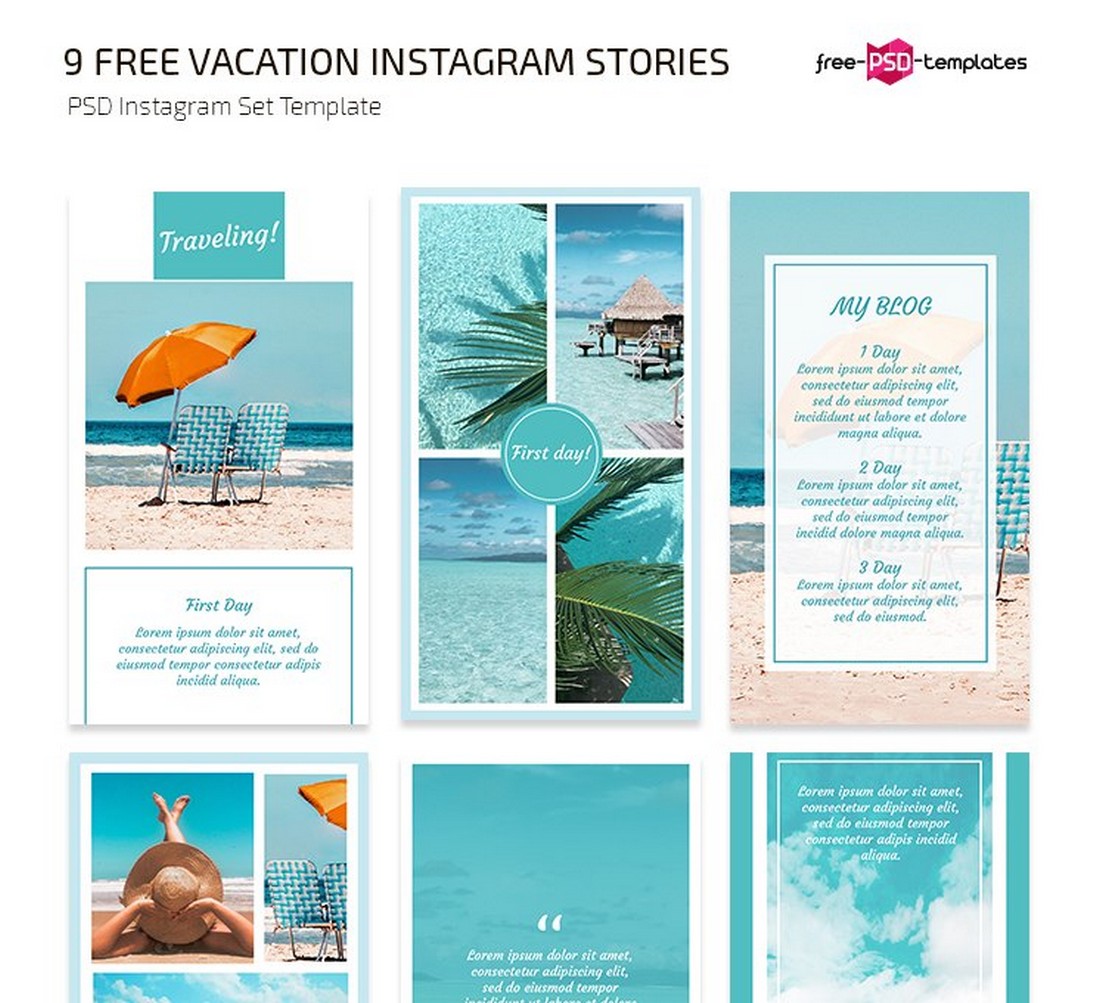 If you have an Instagram account that promotes travel and vacation agencies, or even hotels and resorts, this set of Instagram story templates will allow you to craft more attractive stories for your audience. It includes 9 different templates in Photoshop format.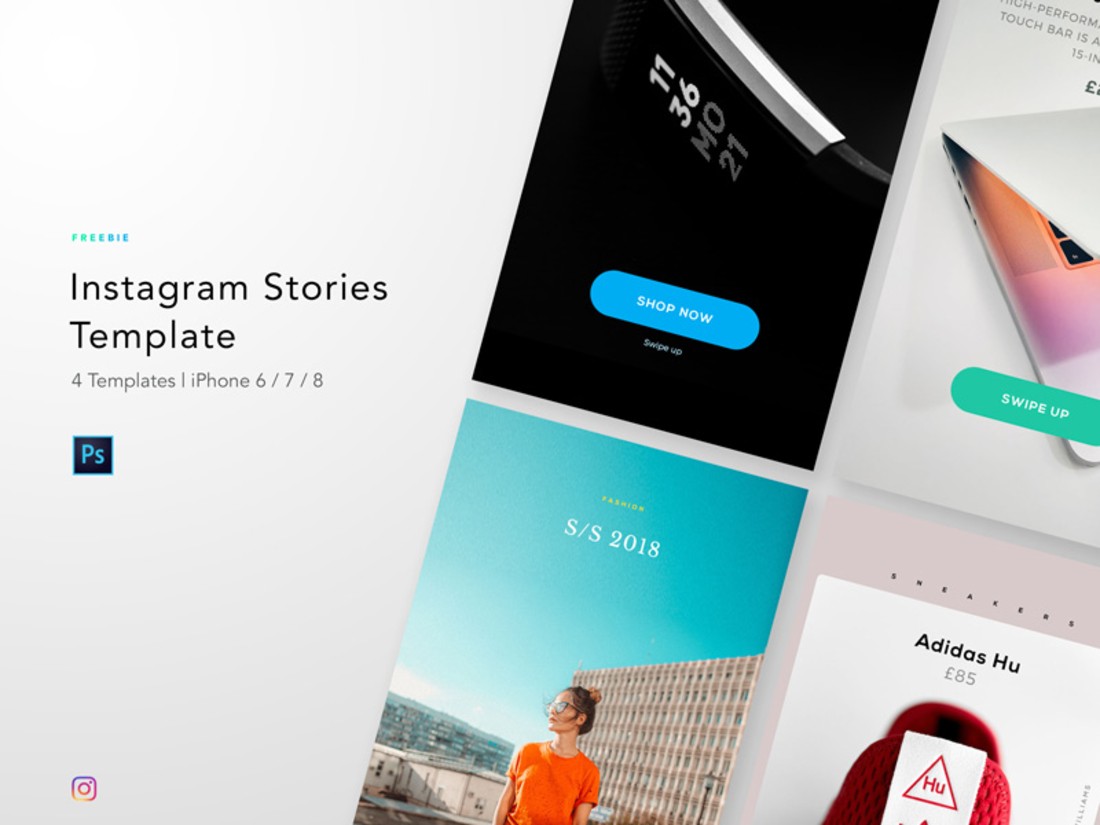 Another minimalist Instagram story template featuring a simple design. These templates are most suitable for designing stories for promoting creative and modern products. It includes 4 different story designs in PSD format.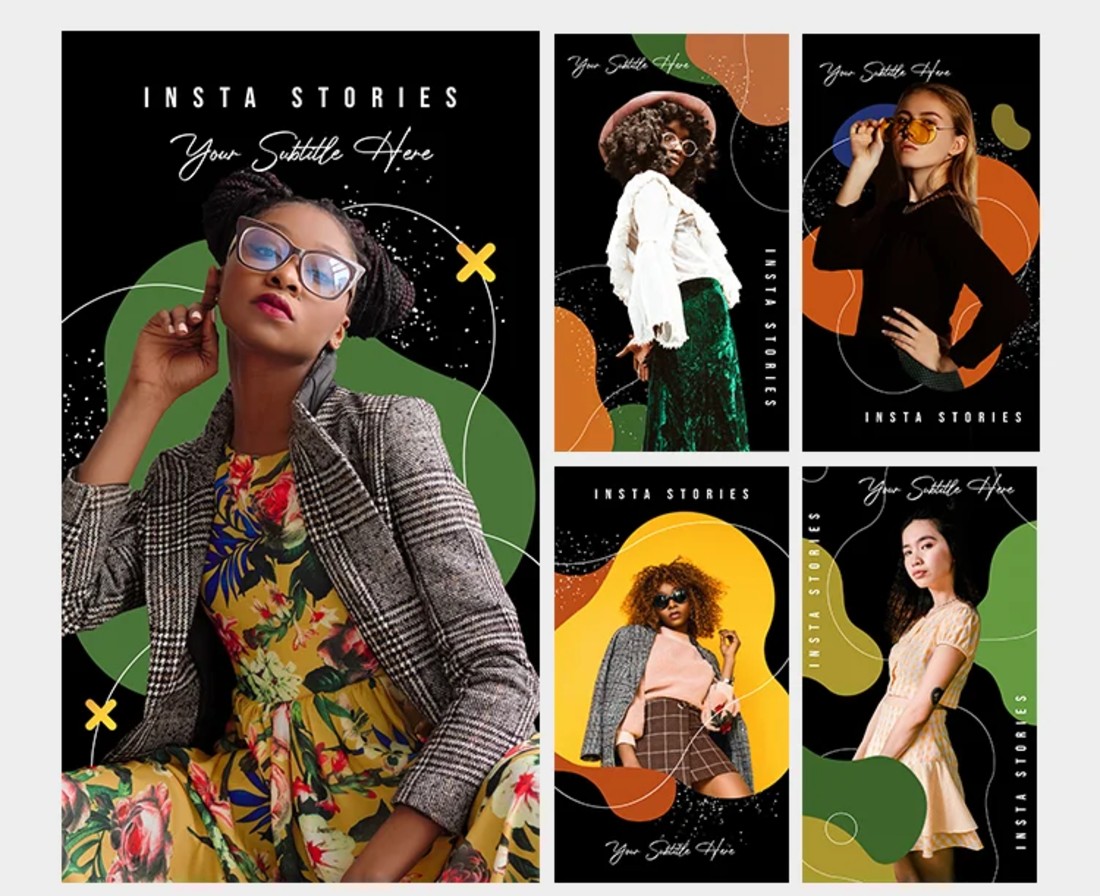 This colorful set of Instagram story templates will help you design trendy stories to grab the attention of your followers. It includes 5 different story designs, each with its own unique elements. You can easily customize them using Photoshop to change text and fonts.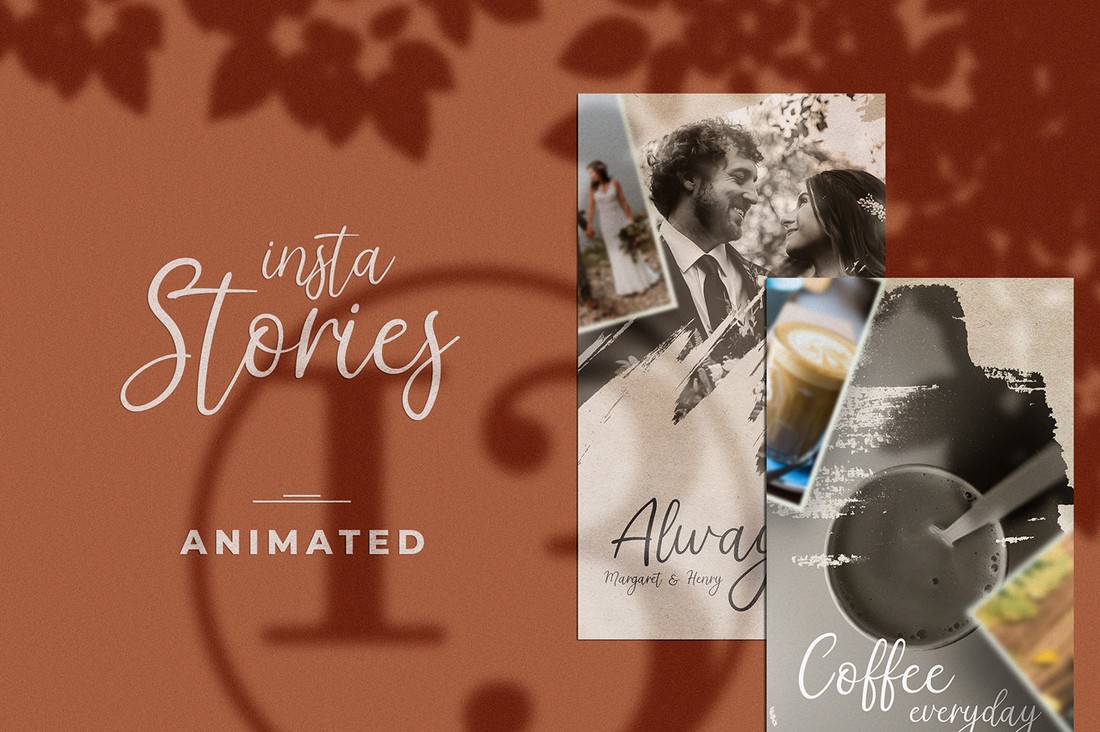 Animated Instagram stories are quite popular on the platform these days. If you also want to create an animated story, this template will come in handy. It features a stylish animation featuring brush stroke effects. You can customize it using Photoshop.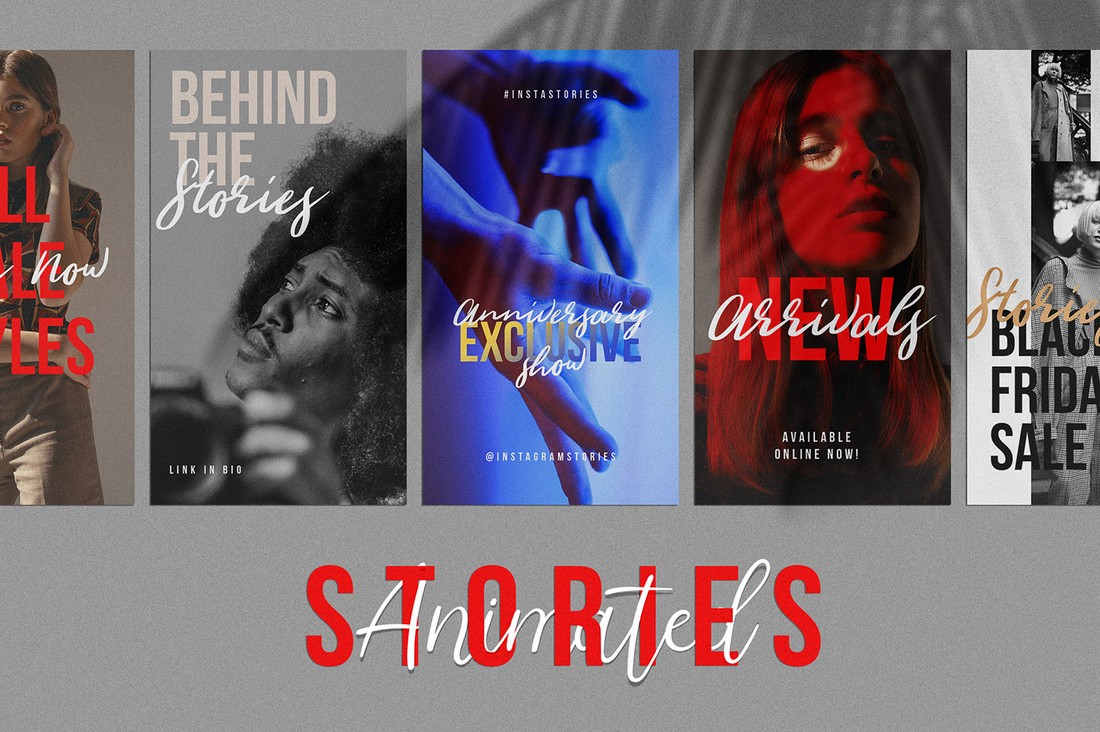 This free bundle also comes with a set of animated Instagram story designs. These templates, however, features more colorful and modern designs. They are ideal for promoting modern fashion brands and lifestyle businesses.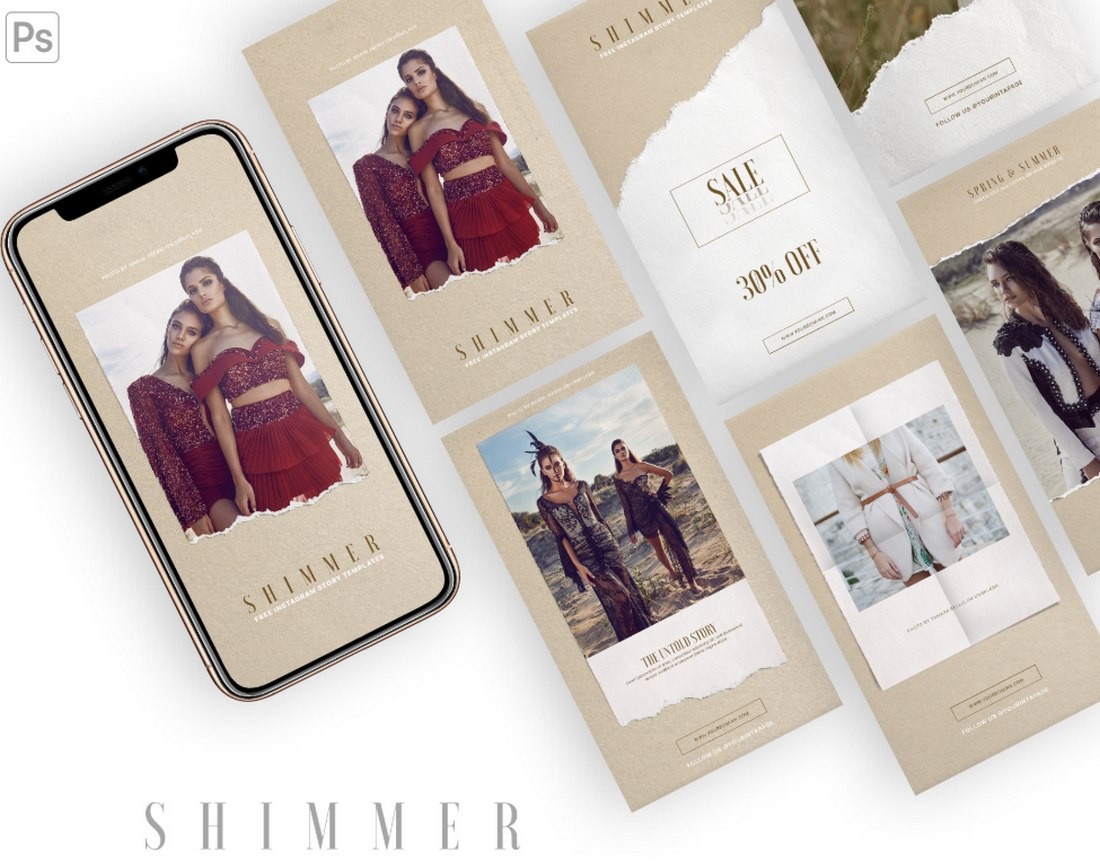 Show off the latest trends in fashion and design using this elegant set of Instagram story templates. These templates are designed with lifestyle accounts in mind. And they can be easily customized with Photoshop.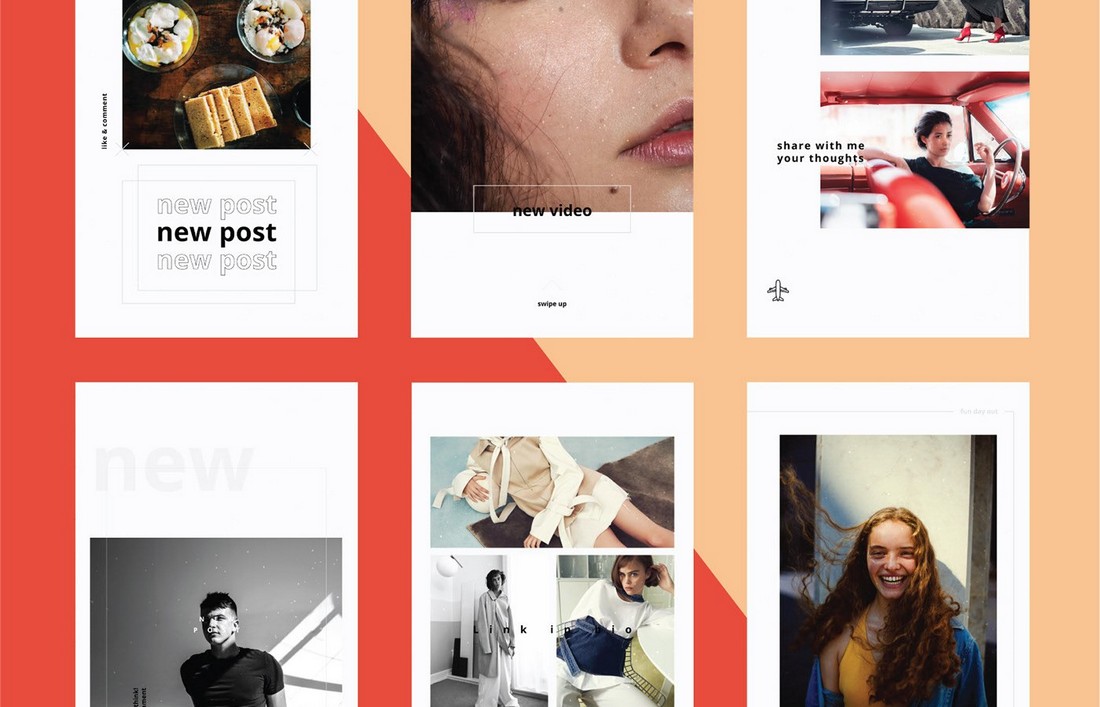 The Instagram story templates in this pack are made with modern and clean design. It includes 15 different designs featuring stories for promoting your latest blog posts, products, sales, and more. They are all free to download.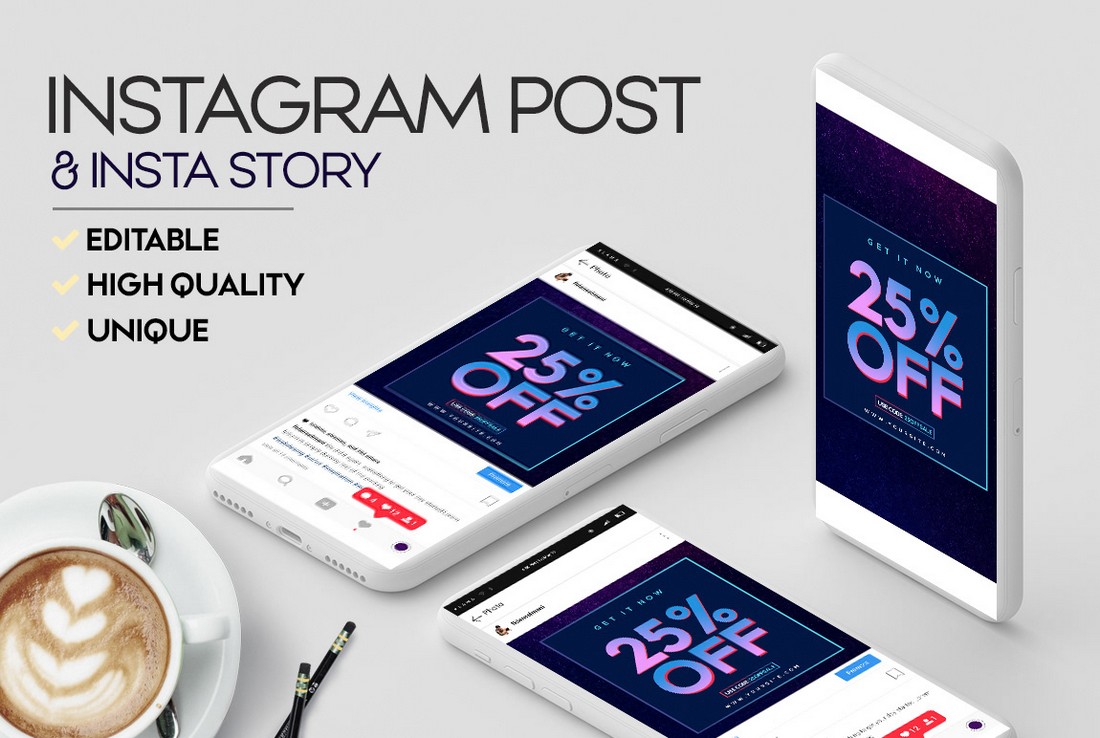 This is a useful template for small businesses for promoting seasonal sales and offers. It comes with a modern design. And includes matching Instagram story and post banner templates. You can customize them both using Photoshop.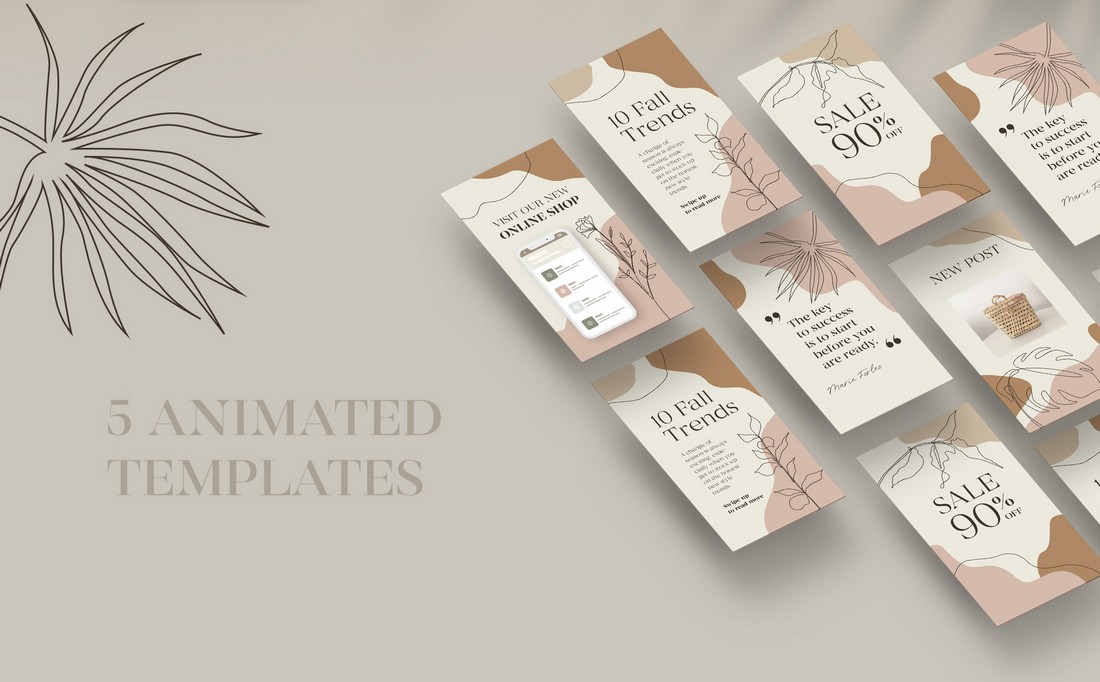 A set of beautiful Instagram story templates. These templates are fully-animated and come with vintage-inspired designs. The pack includes 5 different story templates in fully-layered PSD files.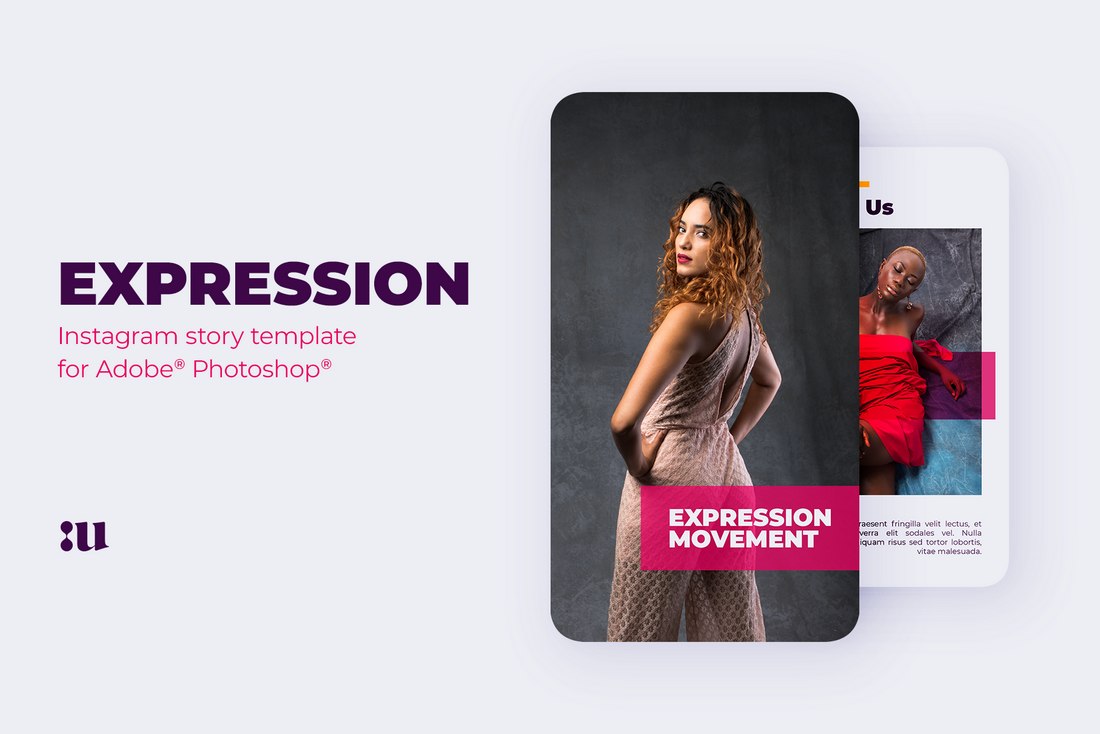 This minimalist and simple Instagram story template is perfect for highlighting your best apparel products to your followers. It comes with an easily editable PSD design with organized layers.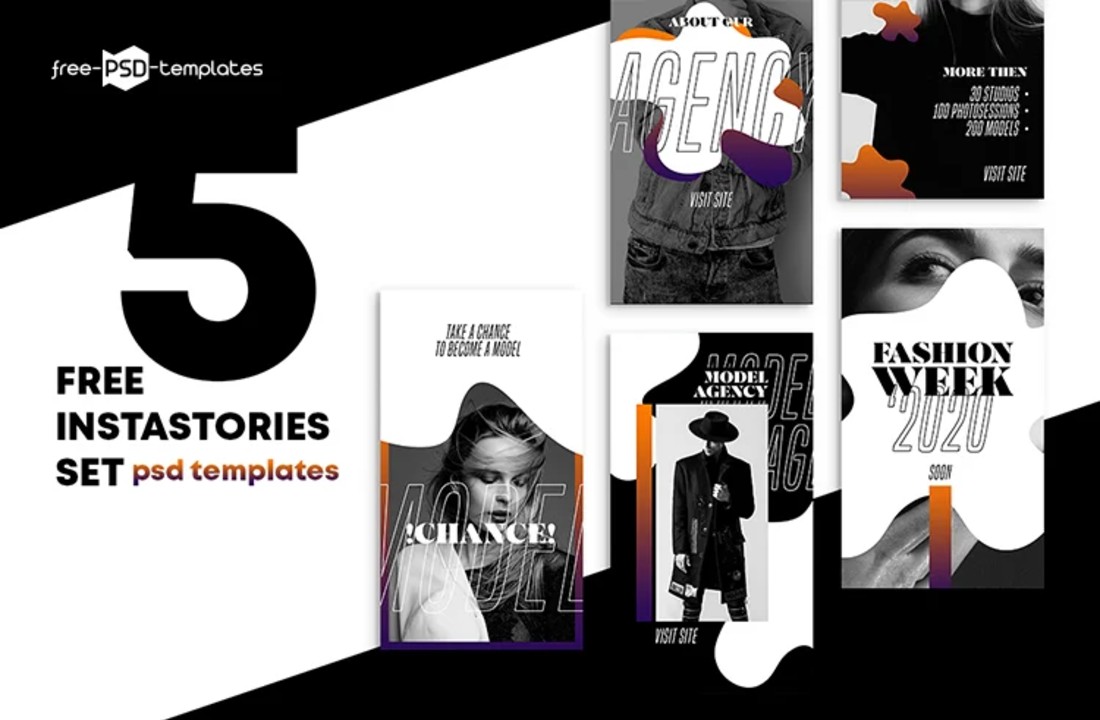 Promote your agency and showcase your services on Instagram using this bundle of story templates. This pack includes 5 free Instagram story designs specially made for fashion and design agencies. They are all available in PSD format.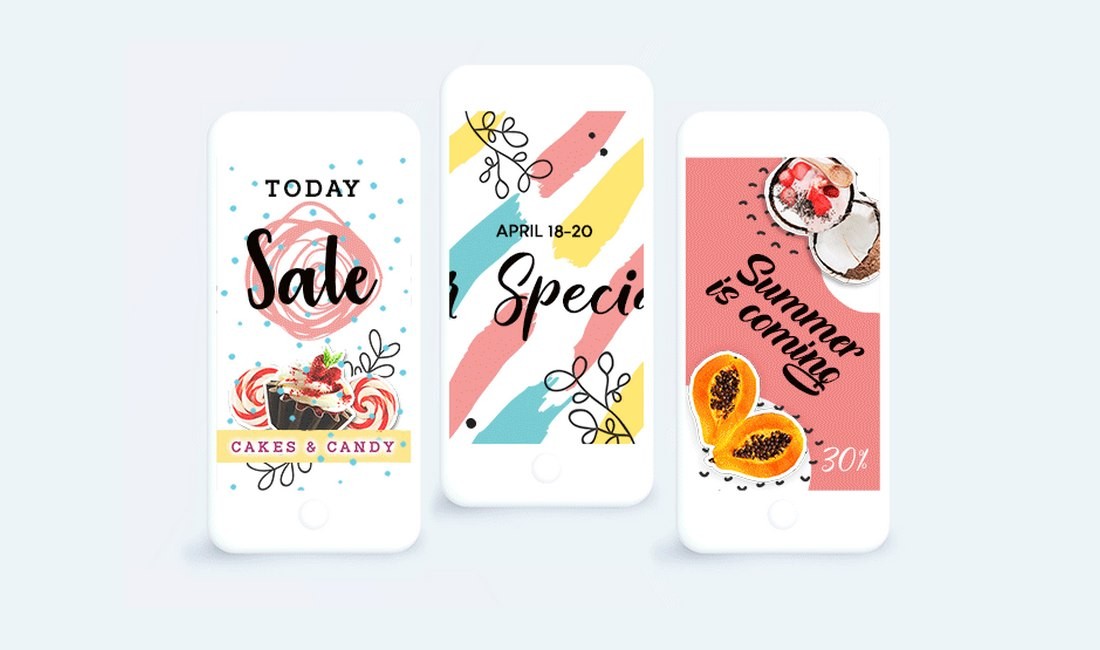 This colorful and creative set of Instagram story templates are free to download and use. Each story template is fully animated and you can customize them using Photoshop to add your own branding and text as well.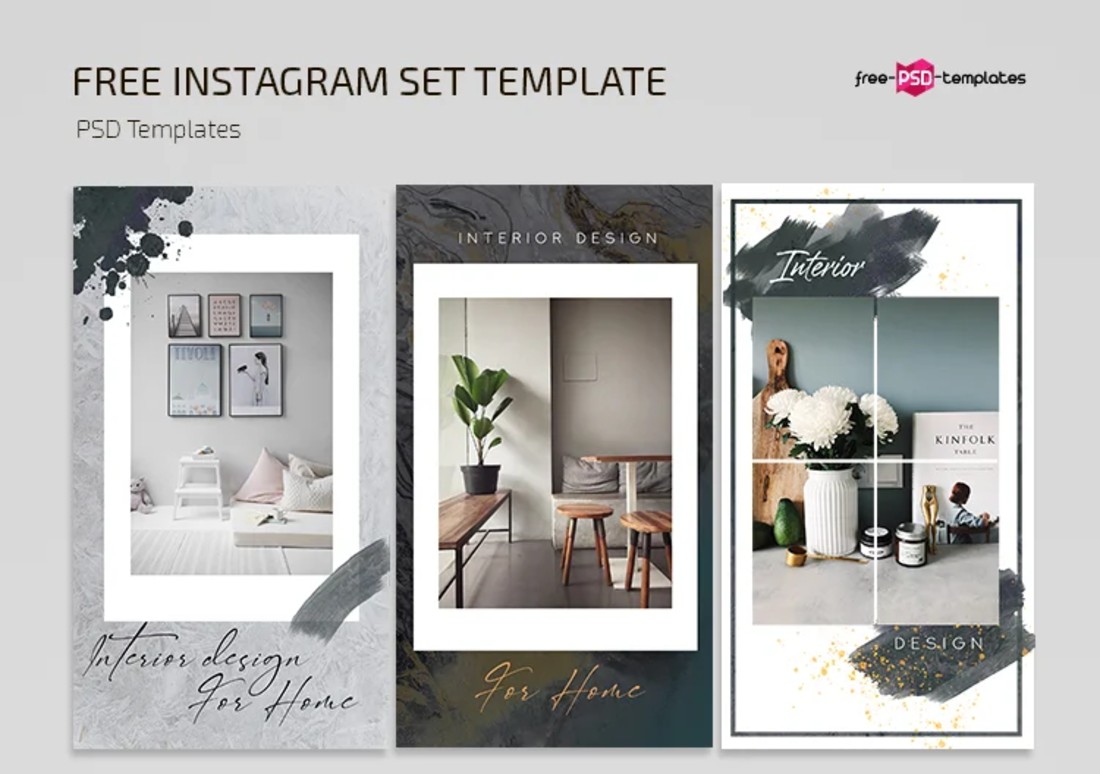 If you have an Instagram page promoting interior design or even a real estate business, these free Instagram templates will come in handy. This bundle comes with both Instagram story and post templates to help promote your business in style.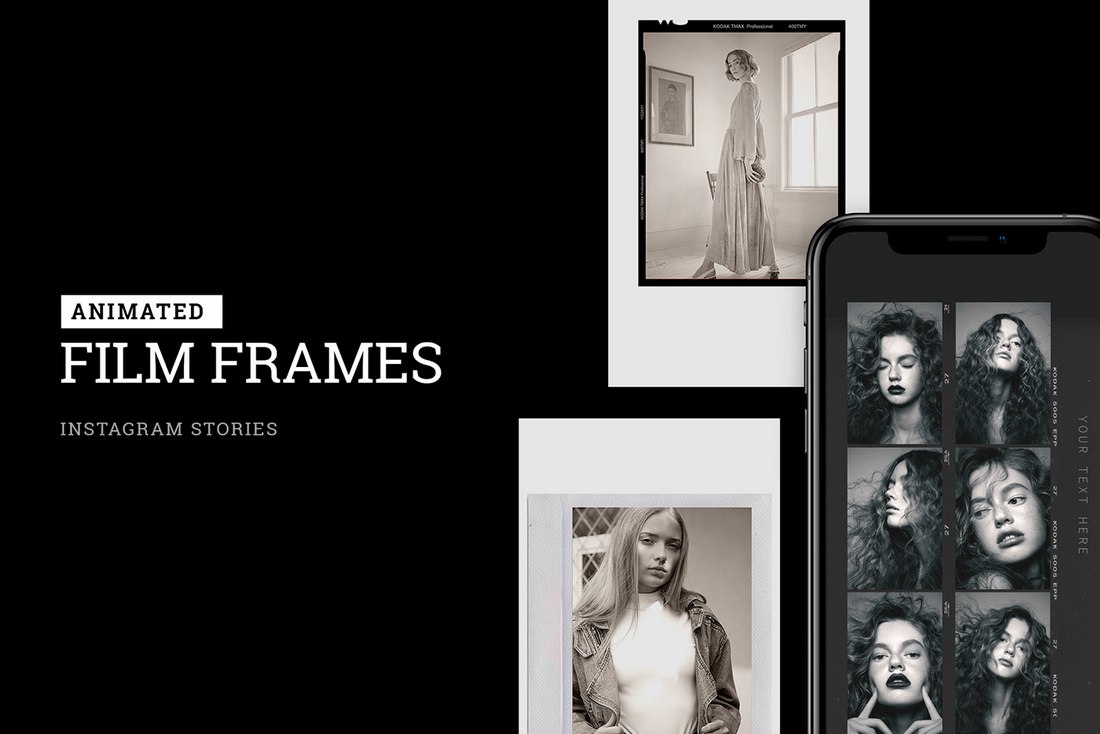 This free Instagram story template comes with an animated design. It features a vintage film frame-like effect that will make your Insta stories look more retro and nostalgic. It's perfect for lifestyle brand accounts.
Looking for more? Then check out our best Instagram Story templates collection for more high-quality premium templates.
Instagram Templates
Learn how to supercharge your Instagram account. Craft beautiful posts and updates, improve your branding, find templates, and use Instagram in a new, creative way!