By now you probably know that if you have a website, you need a way to monitor how it is working. The problem with many of these feedback channels is that they can be complicated to set up or difficult to understand.
The incoming feedback tool from Hotjar is different. It gives you all the feedback you need to manage and grow your website in a visual format. (So you don't have to be a data scientist to understand it all.) Here's a look at Hotjar and how it works.
What Is Hotjar?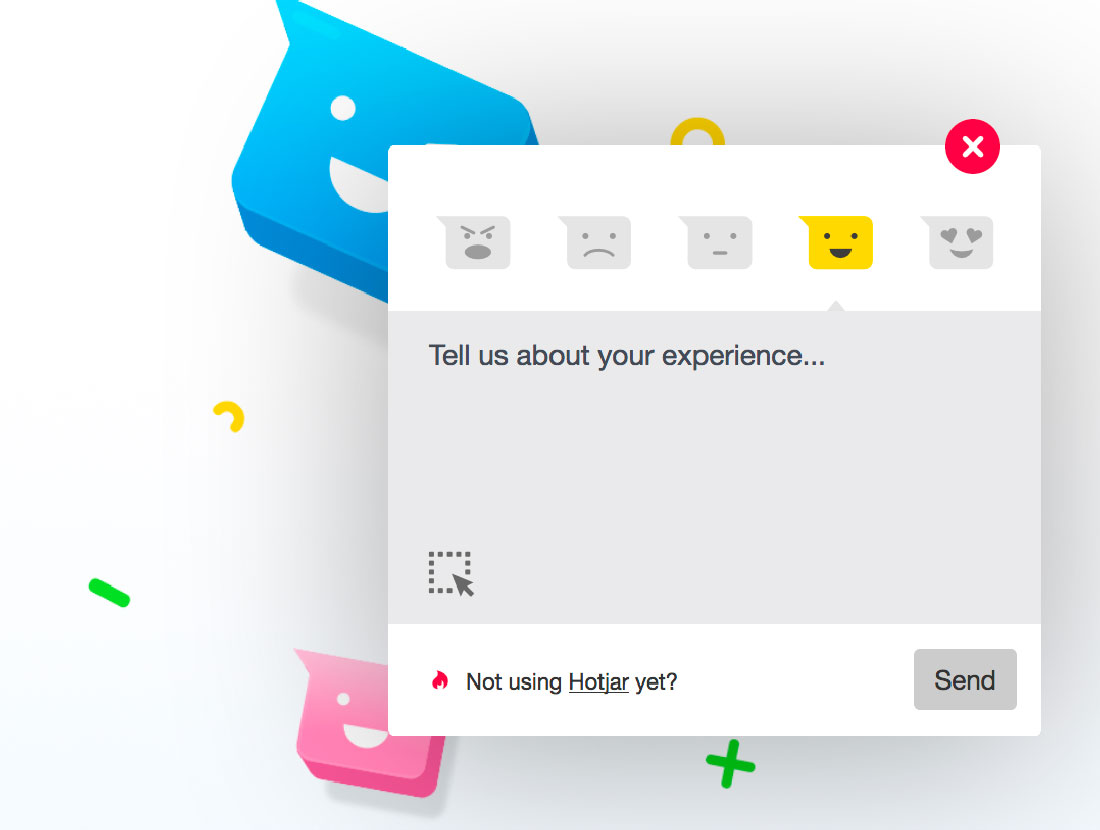 Hotjar helps you figure out how people are using your website or app, what they like (and don't like) and helps you create solutions to make your design more effective to grow website engagement and traffic.
The new incoming feedback feature gives visitors an easy way to actually leave instant feedback on your website or app in real time. You can monitor sentiment across all pages and give users an opportunity to offer feedback in a quick and easy way, using emojis and optional commenting.
Use Hotjar incoming feedback to:
Get "in-the-moment" visual feedback
See how people are really using your site
Uncover insights to make the right changes
How Does Incoming Feedback Work?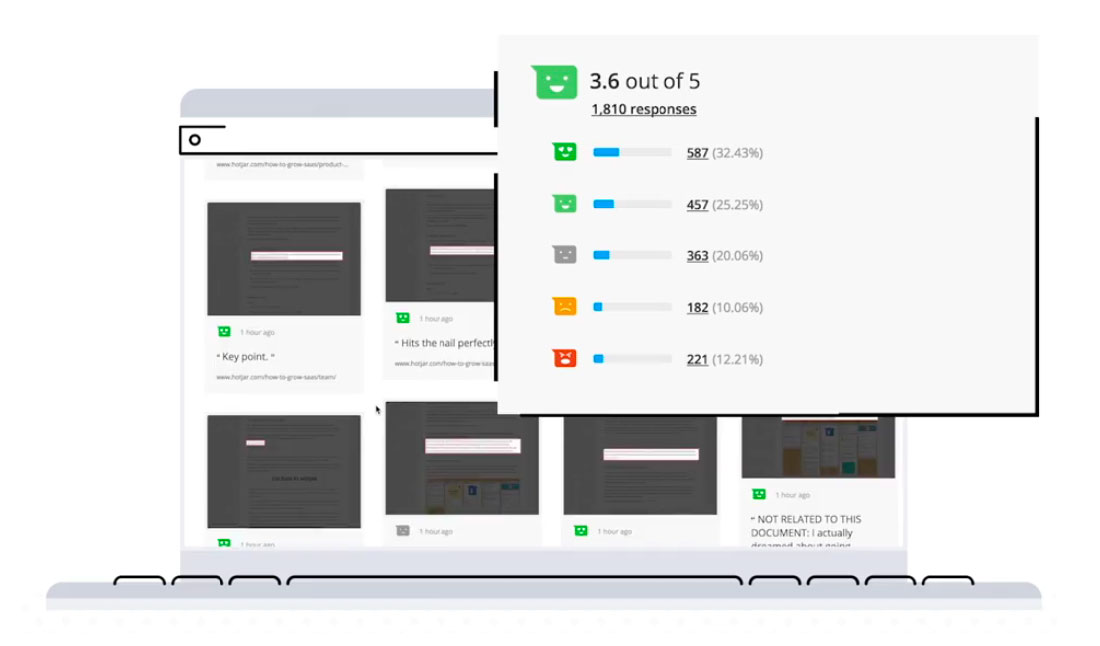 Pick a specific element to learn more about and then visitors can tell you what they think about it in just two clicks. Highlight specific elements or entire pages (or app screens) to get a complete picture of how your website is working.
Each visitor gets to provide a simple rating using an emoji scale (first click) and is them promoted to offer additional feedback in to form of comments and submit (second click).
You get immediate results to measure your performance and the impact of changes to your website or app in a visual dashboard. View the results visually and see how many people have rated the page or feature and what rating they provided.
Getting started is easy with just a few clicks:
Sign in to create a Hotjar account (you can try the business plan free for 15 days)
Customize the look of your incoming feedback widgets
Create messaging with instructions for users
Choose who gets the option to complete feedback with specific targeting
Choose how to see feedback (via dashboard plus options to send to your email or support system)
Confirm settings and activate
Key Features
The nice thing about Hotjar is that every element is customizable, so it's not just a generic plugin. Customize incoming feedback options, colors and commenting and messaging.
Other key features include:
Incoming feedback works on all devices
Collect feedback on as many pages as you need with multiple widgets
Add Hotjar Session Recordings to see exactly what users are doing on your website or app for even more feedback
Use the tool as a team
Ability to integrate with all other Hotjar analytics and feedback tools for a complete solution to understating your website or app
All Hotjar plans include these great features as well:
No user limits so you can invite your whole team
Powerful targeting using URLs, device or Javascript triggers
Suports 40 languages
Support for all device types
No limits on data or response collection
Results sharing and export
Exclude tracking tools so your team isn't part of analysis
One script installation (so it's super easy)
Hotjar Includes Plenty of Great Tools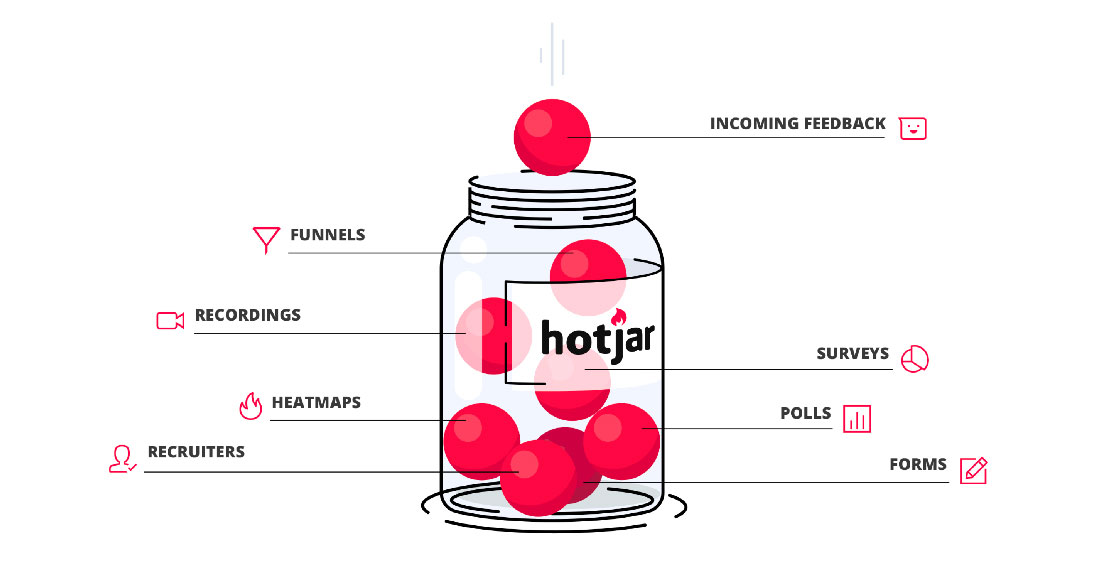 If you're not familiar with Hotjar, the incoming feedback feature is just one of a collection of great tools to help you stay on top of understating user behavior on your website or app.
Other Hotjar tools include:
Heatmaps to help you visualize behaviors and see exactly what users are clicking and tapping on, plus how far they scroll
Visitor recordings to let you watch users in action so you know exactly how people are using your website
Conversion funnel analysis to help you understand what users are looking at and when they leave your website
Form analysis tool to help you understand form completion rates and how to help users better understand and complete forms
Feedback polls to gather information directly from users
Integration of surveys that you can conduct in real-time
Ability to recruit test users to help you improve digital products
Pricing
Anyone can set up a Hotjar account and try it free for 15 days. (And what we like best is that you don't need a credit card to get started so you'll have plenty of opportunities to decide if you want to upgrade to a paid plan.)
Plan options include personal, business and agency options. Pricing is based on the number of pageviews per day:
Personal: Basic plan is free and the plus plan is $29 per month
Business: Plans start at $89 per month
Agency: Contact Hotjar for specific pricing
Conclusion
If you need to know what people are doing with your website – and why – Hotjar is something you need in your toolbox. You can find out what users love (or hate) about the user experience so you can correct these issues and grow your digital product.
The best part is the tools are easy for you to understand and super easy for users to interact with. There are no long and clunky surveys to fill out; users can provide feedback with two clicks and you know what they are thinking immediately. There's no better way to know what users are thinking in real time.
Take the Hotjar incoming feedback tool for a spin. All Design Shack readers can try it free for 15 days (and you don't have to provide credit card or billing information). Create an account or sign in with your Google login today.