So you think you want to be a UX designer? But maybe you don't know exactly where to start. Whether you are a student thinking about the future, or in the midst of your design career looking to make a change, the process is pretty similar.
If you put in the work and time, you can develop your skills and start doing more UX work. Today we're exploring what a UX designer does, along with tips, ideas, and suggestions for how to start out on your journey to becoming a UX designer.
What Does a UX Designer Do?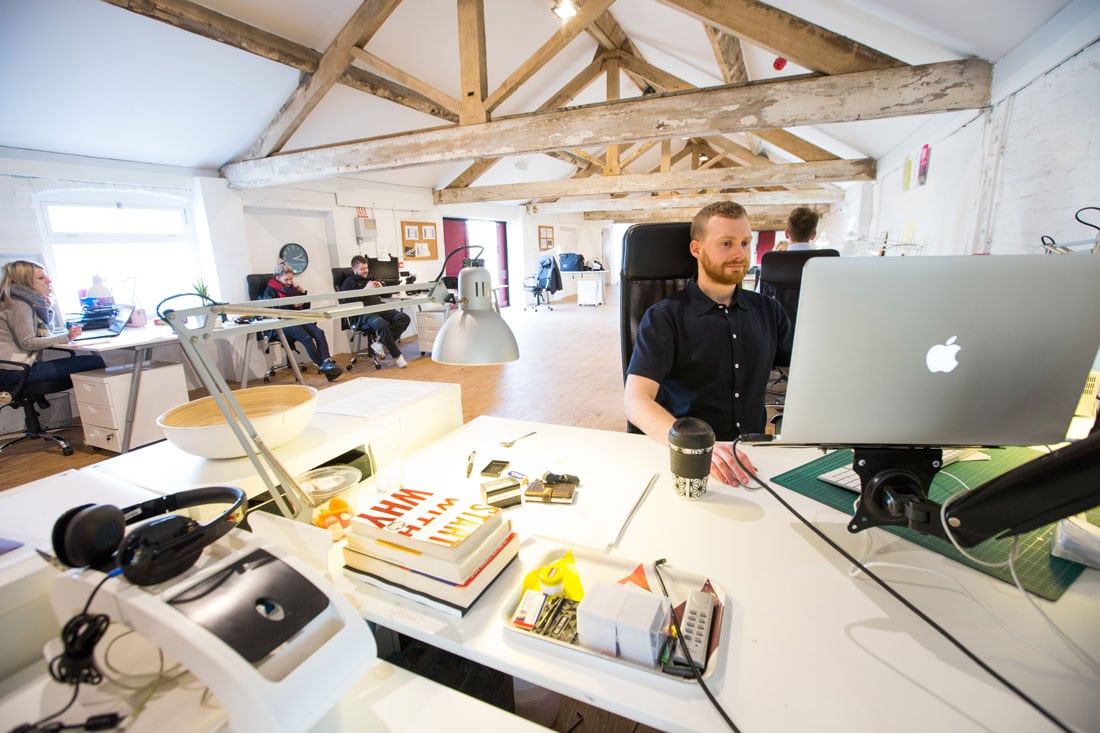 User experience (UX) design is a segment of web and app design that focuses on how a person interacts with a digital product. It's everything from how buttons click, to designing the flow that gets users to interact with content in a certain way.
UX designers work at agencies, businesses of all sizes that put an emphasis on digital products, for startups and on their own as freelancers.
A normal day might consist of brainstorming and sketching user designs and behavior patterns or walking a client through a project. UX designers must have a keen eye for visual design and a firm grasp on how digital products work in the hands of actual users.
Start Reading Everything You Can
The first step toward a UX career is to get your hands on everything you can about the field. Start thinking like a UX designer. Learn the lingo. Immerse yourself in the trade.
That often starts with plenty of reading.
Start with these books:
"The Design of Everyday Things" by Don Norman
"The Non-Designer's Design Book" by Robin Williams
"Don't Make Me Think, Revisited: A Common Sense Approach to Web Usability" by Steve Krug
And don't forget to follow online sources as well. (You're already moving in the right direction here with our UX articles at Design Shack!)
Take a Course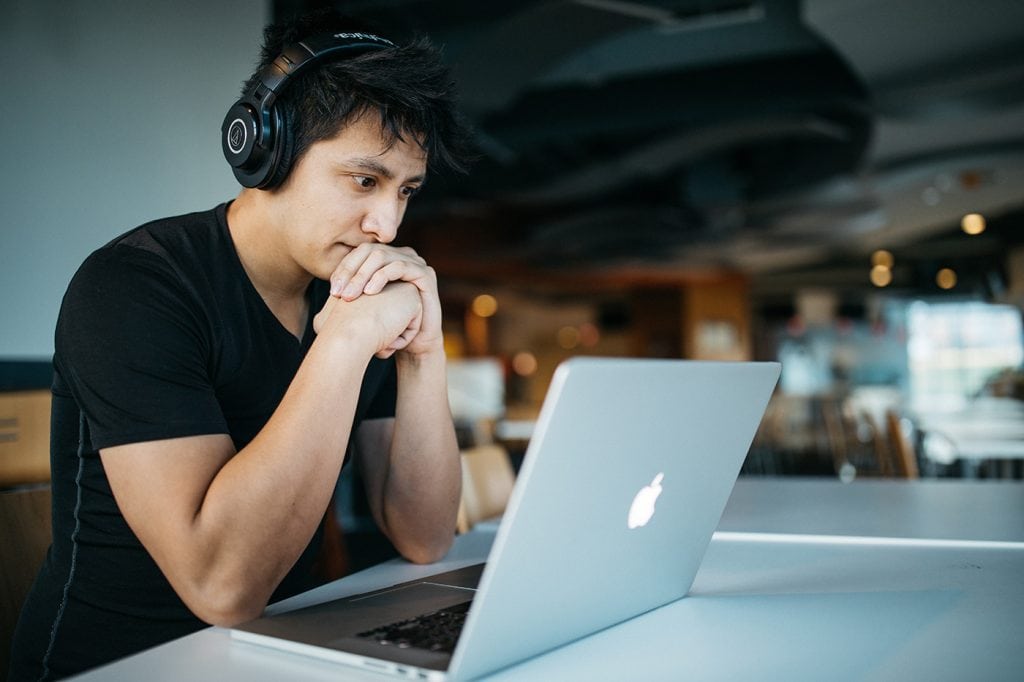 A little bit of formal training can go a long way as well. Taking a class – in person or online – can help give you the skills and the confidence to push your path into UX design forward.
The path toward taking a class varies by person and experience level. There are full course loads at the college level for students looking toward a UX career. But there are plenty of other learning opportunities as well.
Online courses and tutorials offer wide learning opportunities, everything from learning a specific piece of software or tool to primers on design theory.
When creating a learning plan, keep two things in mind:
You need to have a full grasp of design theory – color, contrast, space, typography.
You need to understand the UX process – research, insights, prototyping, testing, development.
Find a Mentor
Find a person who already works in UX design to help you along this journey. You need a support system and someone to talk about your career path with.
A mentor relationship doesn't have to be anything formal. It might be you and a friend having coffee to talk about design and offer support. The goal is to find someone with more experience in the field that can help you navigate the journey.
The work is yours to do, but it is nice to have a support system along the way.
Get Familiar With Tools and Processes
Depending on where you are starting from, the tools and process your already know and understand might already have you on the right path.
Start playing with design tools right away if that's not something you do regularly. While many designers are familiar with the Adobe suite of products, the go-to tool for many UX designers is Sketch. Download a copy and find some tutorials to help you get comfortable with the tool.
In addition, think about physical sketching. Ideation is a big part of UX design. Being able to put ideas on paper quickly can help a bigger team visualize projects and potential solutions to design problems. Hone in your sketching skills to ensure that you can speak the language and contribute when you join a UX design team.
Play with prototyping tools as well. A flat design isn't enough to show clients or team members or potential users how a design works. A more put together prototype is often necessary.
Here are three tools that are definitely worth checking out:
Figma allows you to collaborate with others on interface designs
XD is Adobe's design and prototyping app and is somewhat familiar to Photoshop or Illustrator users
InVision for prototyping and collaborating on screen
Create Your Own Projects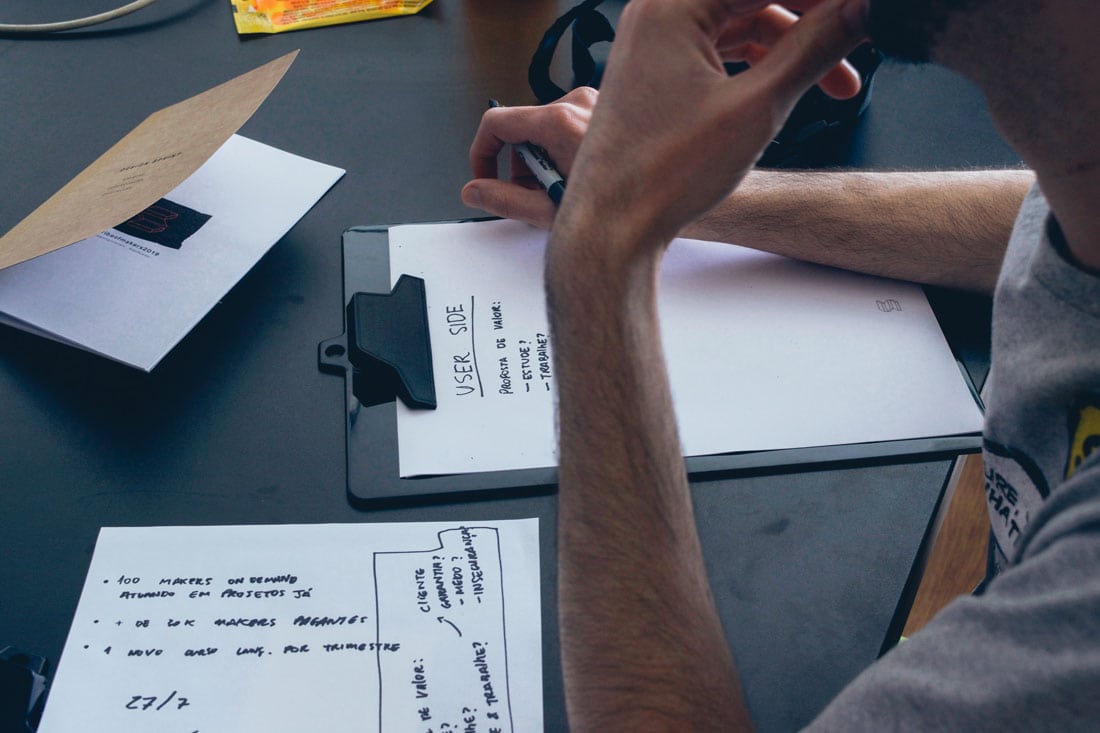 You have to start somewhere so pick a project and get to work.
Yes, it can be tough to work on something without directive or a client, but you need to take all the stuff you've learned and see if you can put it into practice. So create a project of your own.
Develop a project on your own – maybe a portfolio – to showcase your work. Join the community on Dribbble and contribute to a shot. Do whatever you can to actually do work and then put it out there for feedback. (You'll be amazed at the tremendous learning opportunity there is in online communities.)
Get Practical Experience
Once you've got a couple of projects under your belt, use those to help get more real, practical experience.
Look for an internship or project you can work on at your current job. Join another group of designers on a pro bono or passion project for a club or group that you are a member of.
All of these small steps will help you develop a portfolio of projects that you can use to land a UX design job. It's not going to happen overnight, but if you put in the time and practice techniques and learn tools, it is possible to make the leap into a UX design career.
How Do I Become a UX Designer?
The answer is hard work and dedication to the field. While UX design is a growing part of the digital jobs landscape, you have to put in the time to be part of this market. Approach it like you would any other long-term project and that career move is likely on the horizon.