Chalkboard fonts are quite a popular choice among marketers, especially when it comes to making explainer videos, infographics, and social media posts. We handpicked a collection of the best chalkboard fonts just for you.
Since chalkboard fonts require extra work to design, great looking chalk fonts are hard to find. There are only very few chalkboard fonts out there you can use with your professional projects.
We scoured the web to find some of those best chalk fonts and gathered them all in one place in this collection.
You'll find both free and premium options to choose from to design various types of marketing, promotional, and educational content.
3 Ideas for Using a Chalkboard Font
Chalkboard fonts can be used to create many different types of content. Here are a few ideas to get you started.
Create Effective Educational Content
When talking about chalkboard fonts the first thing that comes to your mind is a blackboard. Of course, it's the origin of the font design itself. This actually makes the font a great choice for designing educational content.
Chalkboard fonts are a perfect fit for designing explainer videos for educating people about a specific topic or a product. They are great for designing graphics for visualizing data and infographics as well.
Design Signage & Posters
Whether you want to make a creative sign for a coffee shop, a menu board for a restaurant, or a poster for a creative event, a chalkboard font is the go-to choice for making a fun and quirky design.
Chalkboard fonts can also be used in various other designs including posters, invitation cards, flyers, and social media designs as well.
Make Beautiful Wall Art
One of the most popular trends you see these days is the use of chalkboard fonts in wall arts. Modern boutiques, coffee shops, and even startups use creative wall art and typographic posters to decorate the walls of their shops and office. Chalkboard fonts are a top choice for this type of designs.
Top Pick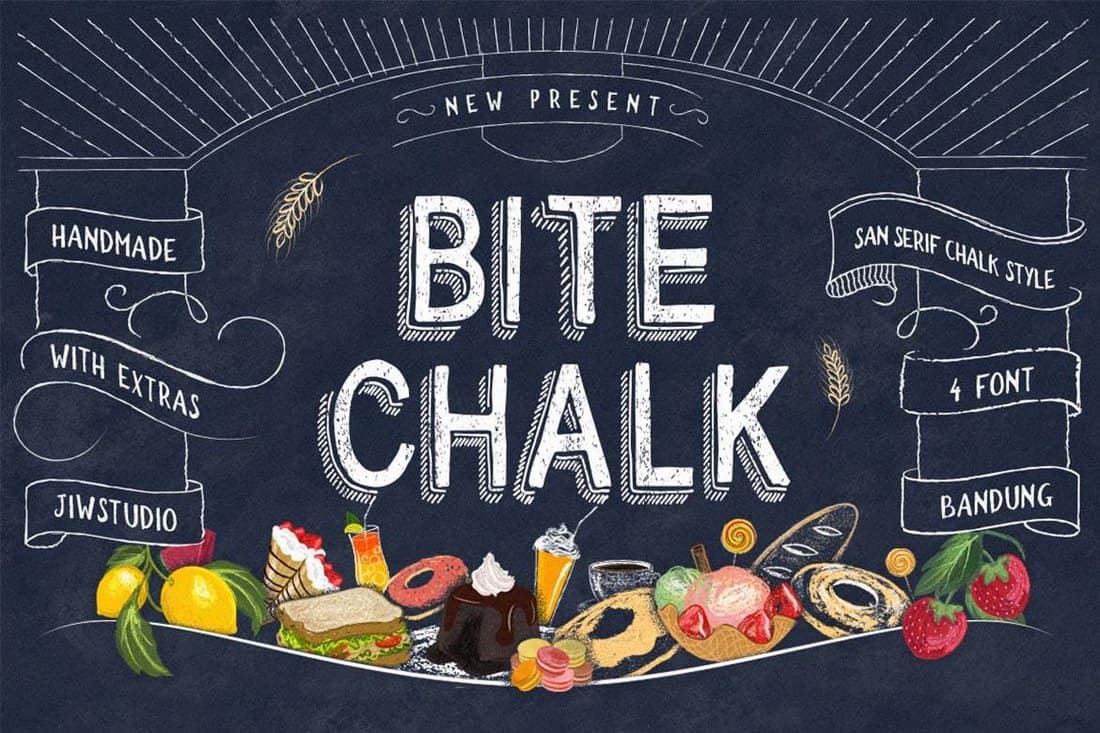 BiteChalk is one of the best looking chalkboard fonts we've seen. It features a unique handcrafted design with a realistic look that'll definitely make your designs look more professional and creative.
The font also comes in 4 weights as well as a few extra AI vector graphics and PNG files to use with your projects.
Why This Is A Top Pick
In addition to its creative handmade look, one of the things that we loved about this font is its multipurpose design. You can use this font to make all type of menu boards, wall art, and signage for various businesses and products.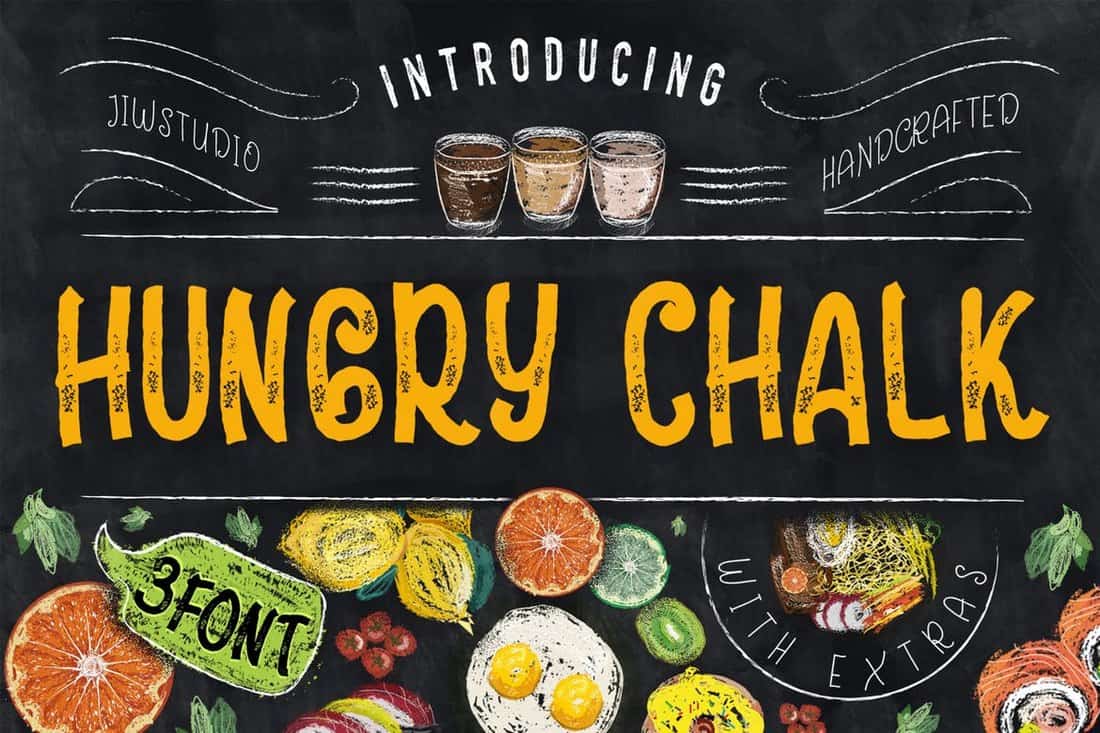 Hungry chalk is a fun and quirky chalkboard font made for creative professionals. This font has its own unique style and creative characters that give it a handmade look. It's available in 3 different styles and includes extra PNG graphics as well.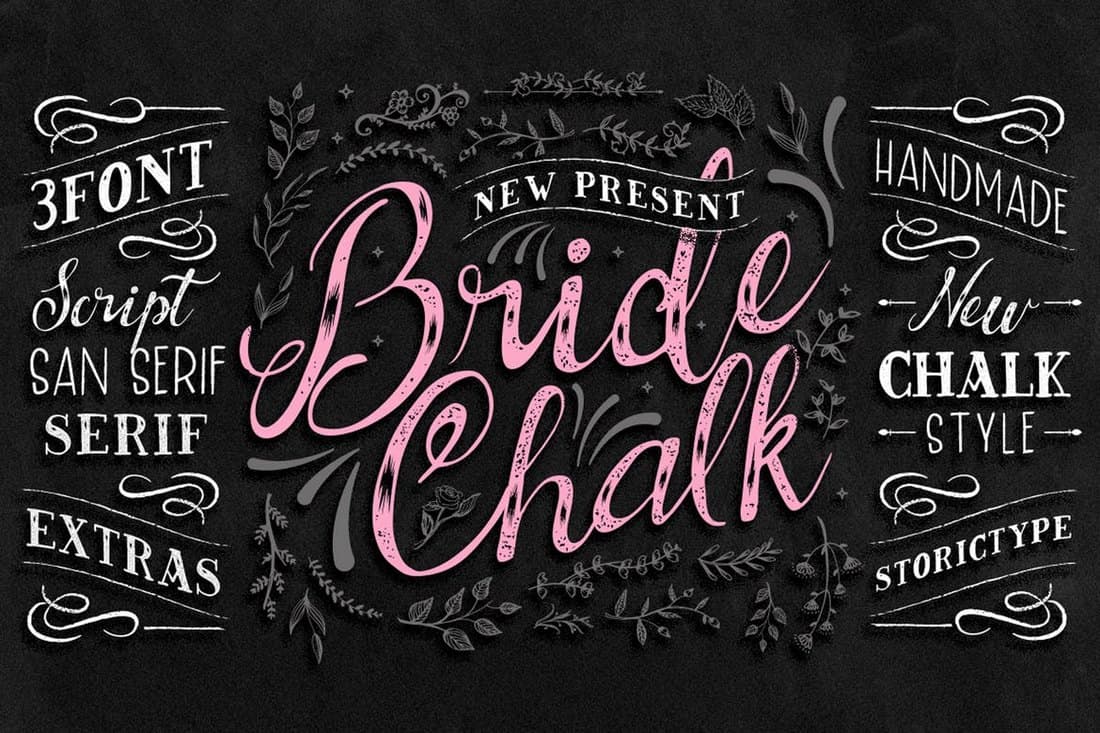 If you're working on a wedding invitation or a greeting card design, this chalkboard font is the perfect choice for you. Bridechalk font comes with 3 different styles that are best for making invitations, posters, banners, and more. It also includes a few vector graphics as well.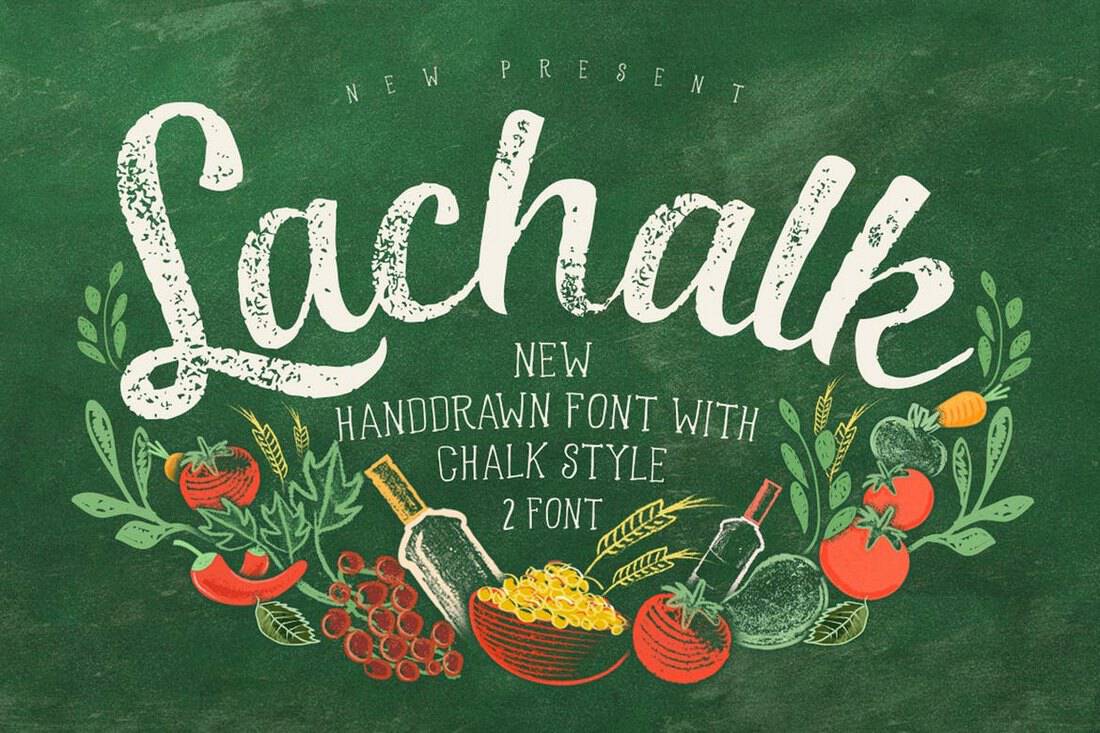 LaChalk comes with a stylish script-style lettering design that makes it most suitable for designing banners, logos, posters, and more for high-end brands and businesses, especially for fashion and restaurants. The font features 2 styles of typefaces for various designs.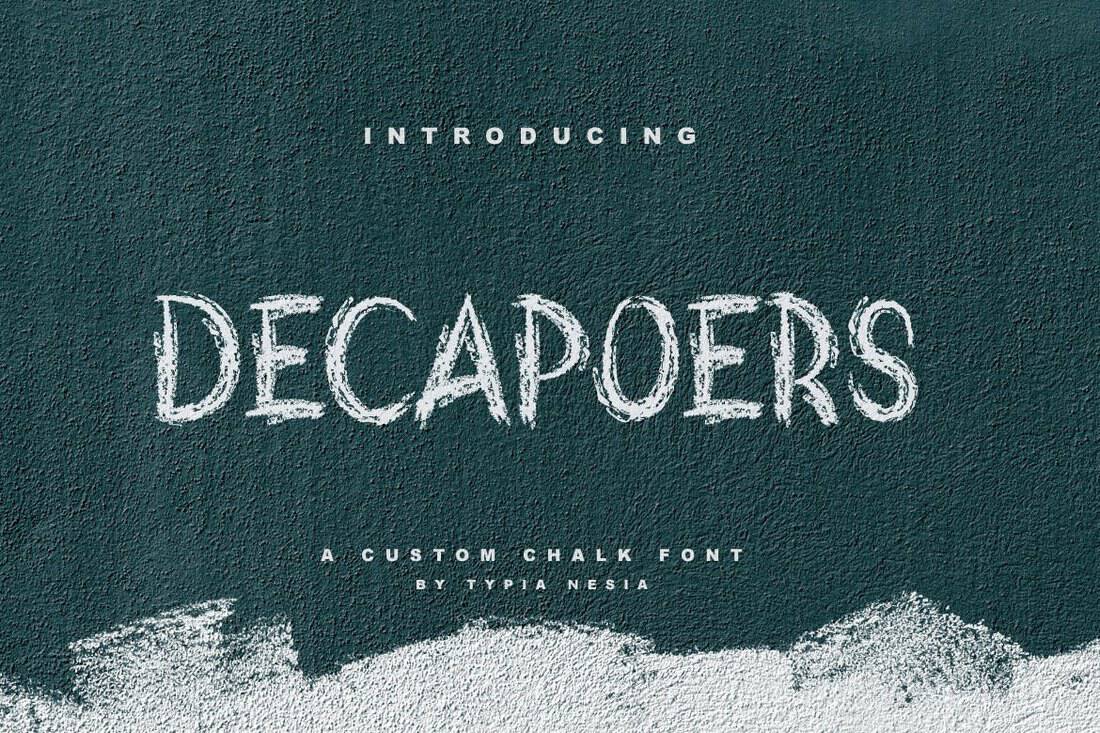 DeCapoers is a chalkboard font with a modern design. The character design of the font looks almost like how letters look when you draw on a rough wall with chalk. This font is best to use with more modern designs.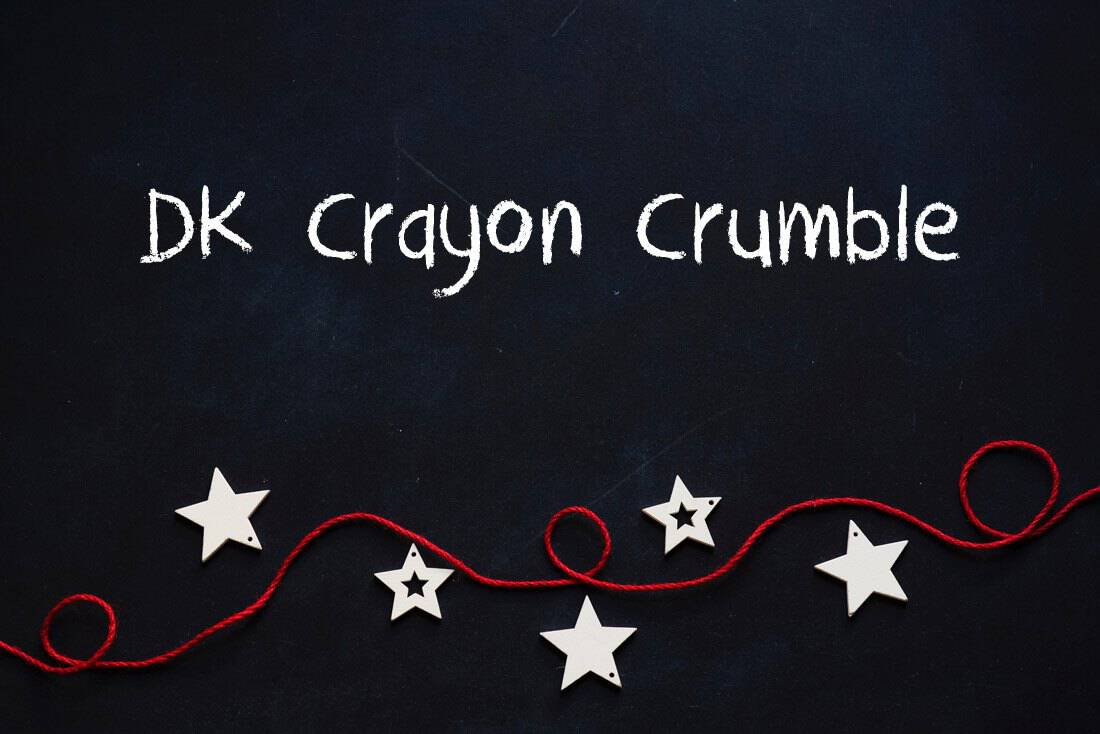 This chalkboard font comes with a creative design of its own that makes it stand out from the crowd. It uses a crayon-inspired look that adds a unique style to this chalkboard typeface.
You can use this font to create many different creative designs such as posters, book covers, blog headers, and more. The font is free to download and use with your personal projects
This chalk font does a great job at giving a hand-drawn look to your graphic designs. In fact, it will make your designs look as if it's drawn by hand. If you want to achieve a similar handcrafted look, this font will definitely help.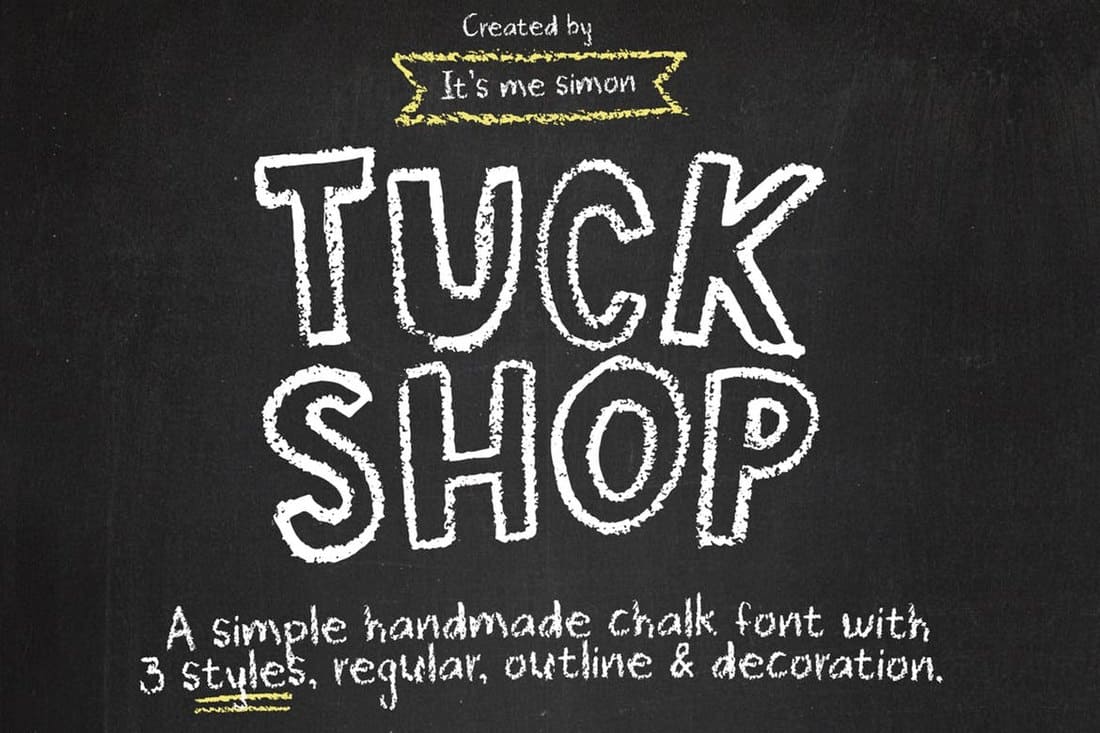 Tuck Shop features a fun and quirky design that will add a creative touch to your designs. This font comes in 3 different styles, including outline and decorative. Which can be combined to create unique posters, banners, and flyers.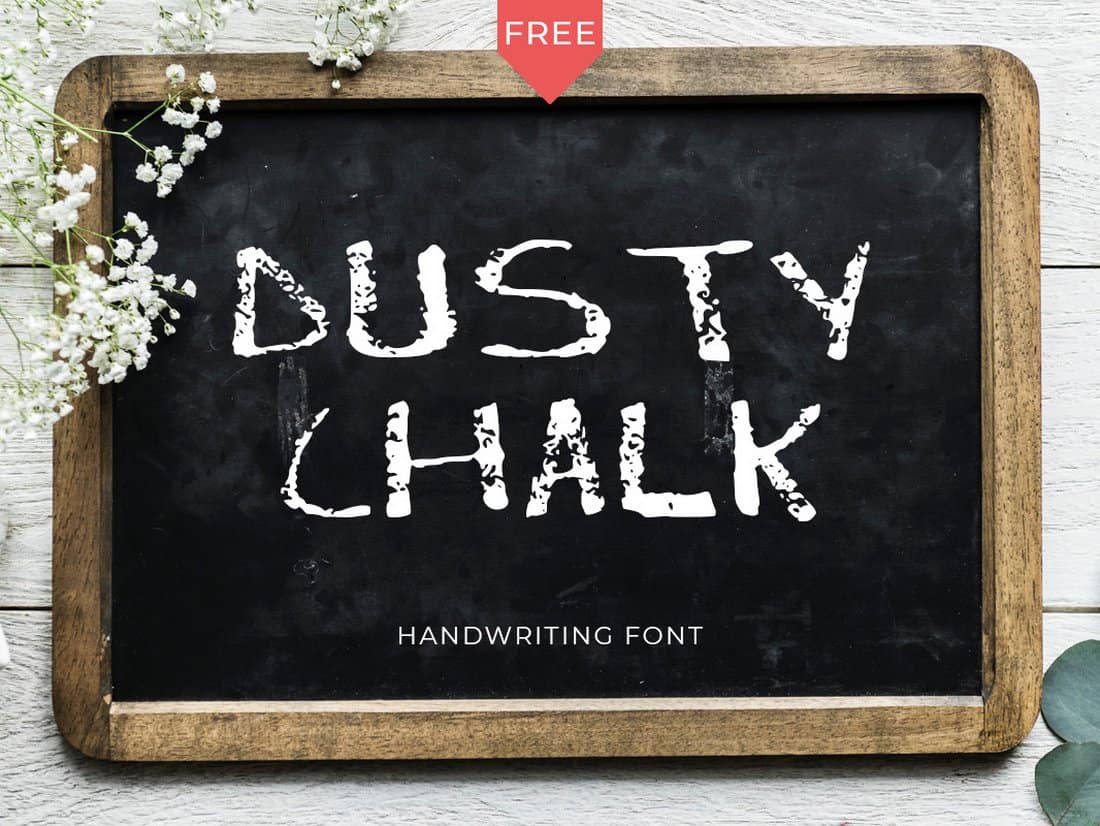 Dusty Chalk is a creative free font that comes with a creative handmade design that makes it a great choice for making wedding invitations and greeting cards.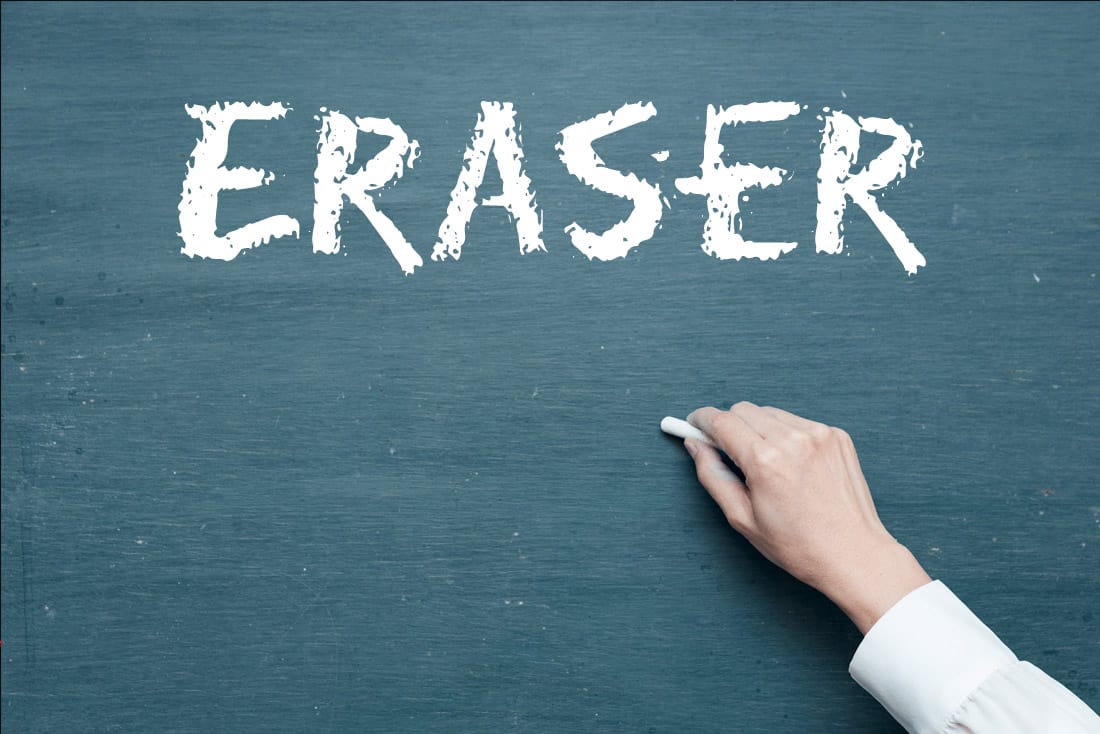 Eraser is a creative chalkboard font that features a realistic design. This font comes in regular and dust styles and you can use the font for free with your personal projects.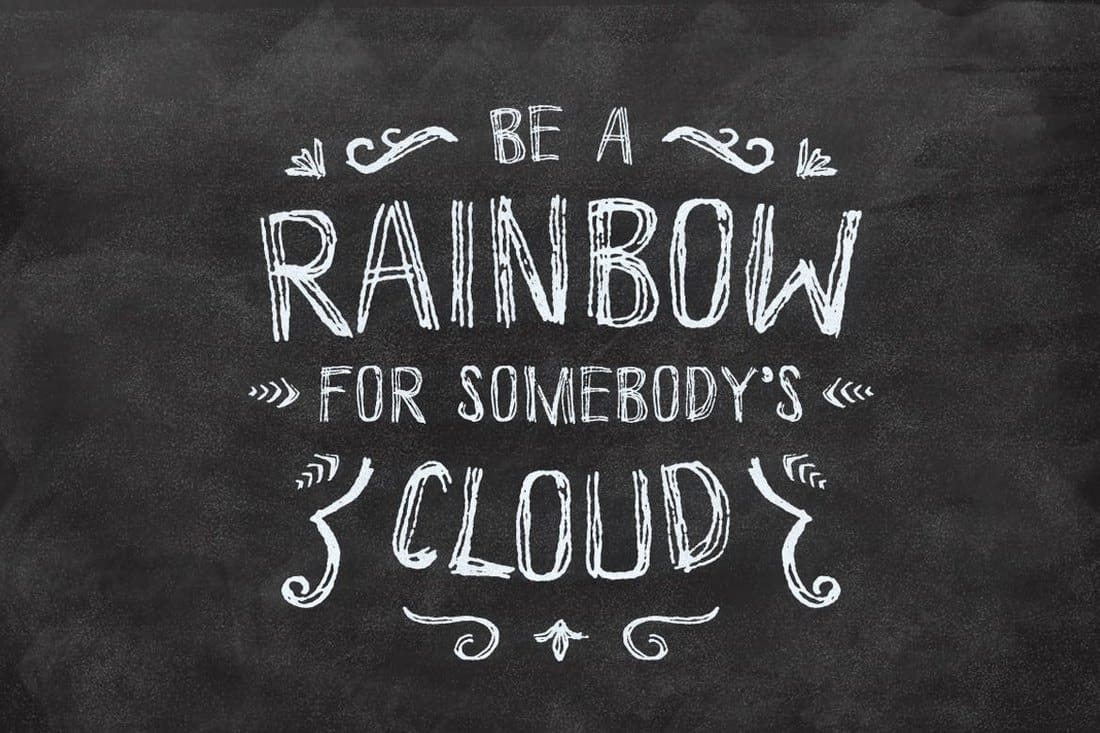 This chalkboard font is most suitable for making minimalist designs with a handmade look. You can use it to design website headers, titles, menu boards, and more.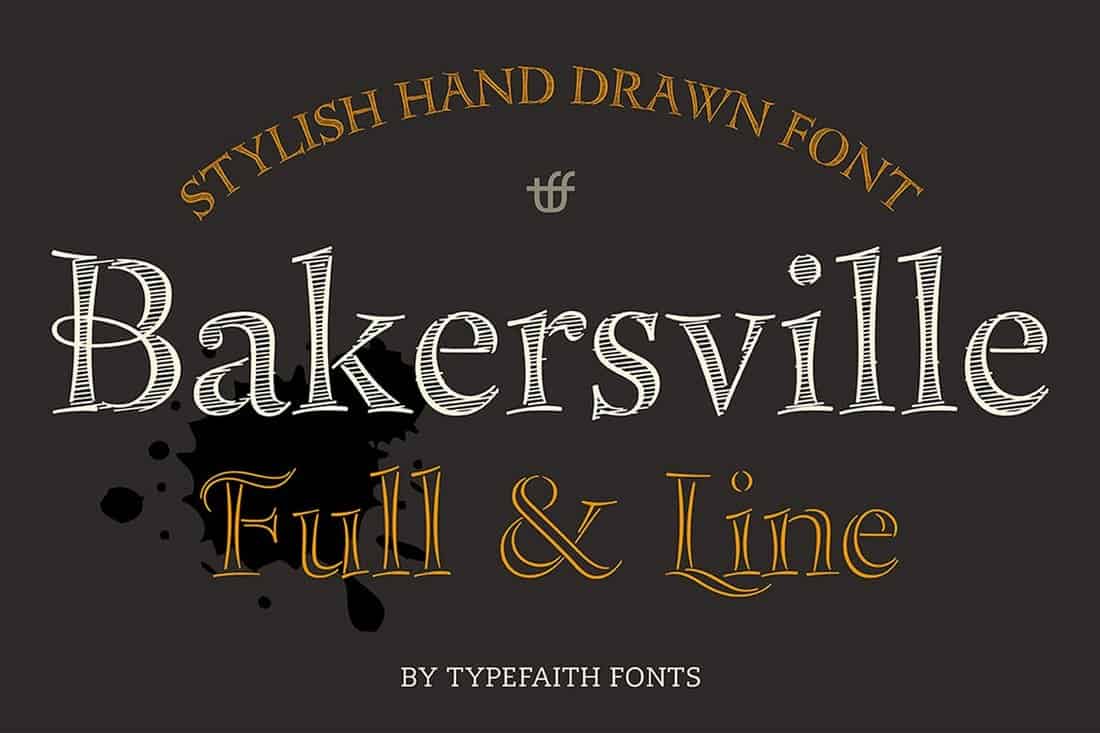 Bakersville is a creative handmade sketch font that you can also use as a chalkboard font with your designs. The font comes in 2 different styles including an outline design and a chalkboard design.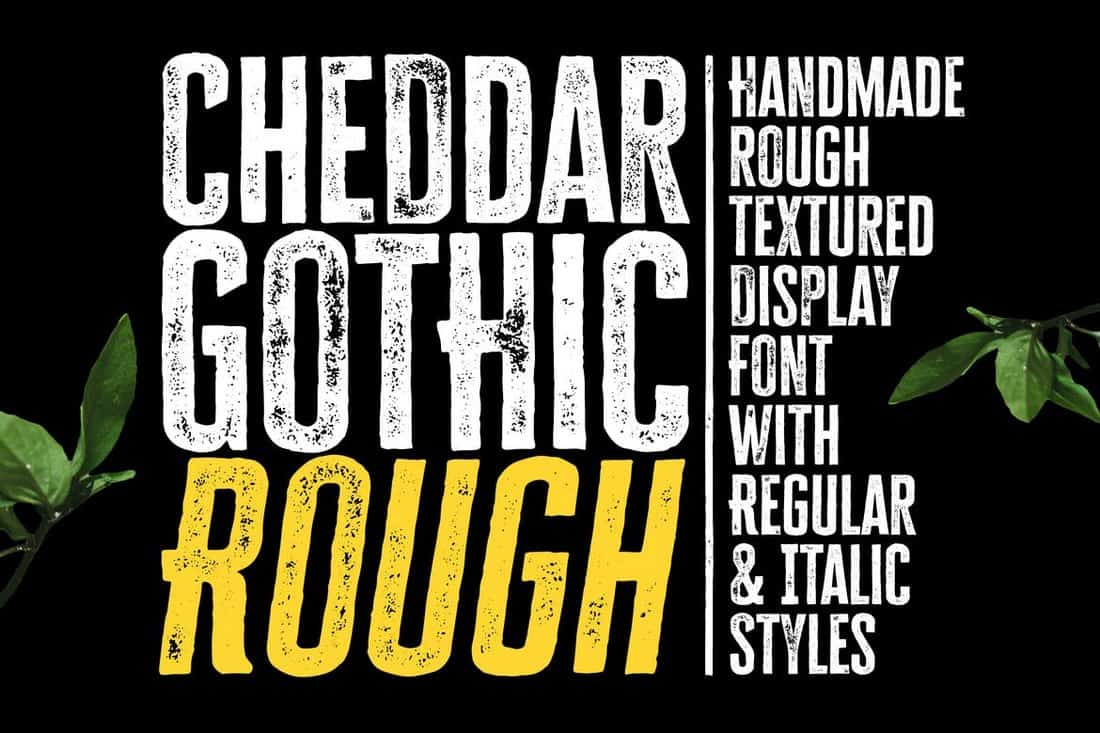 Cheddar Gothic is a bold textured font with a rough design. Even though it's technically not a chalkboard font, you can use it to design creative menu boards, posters, and flyers as well.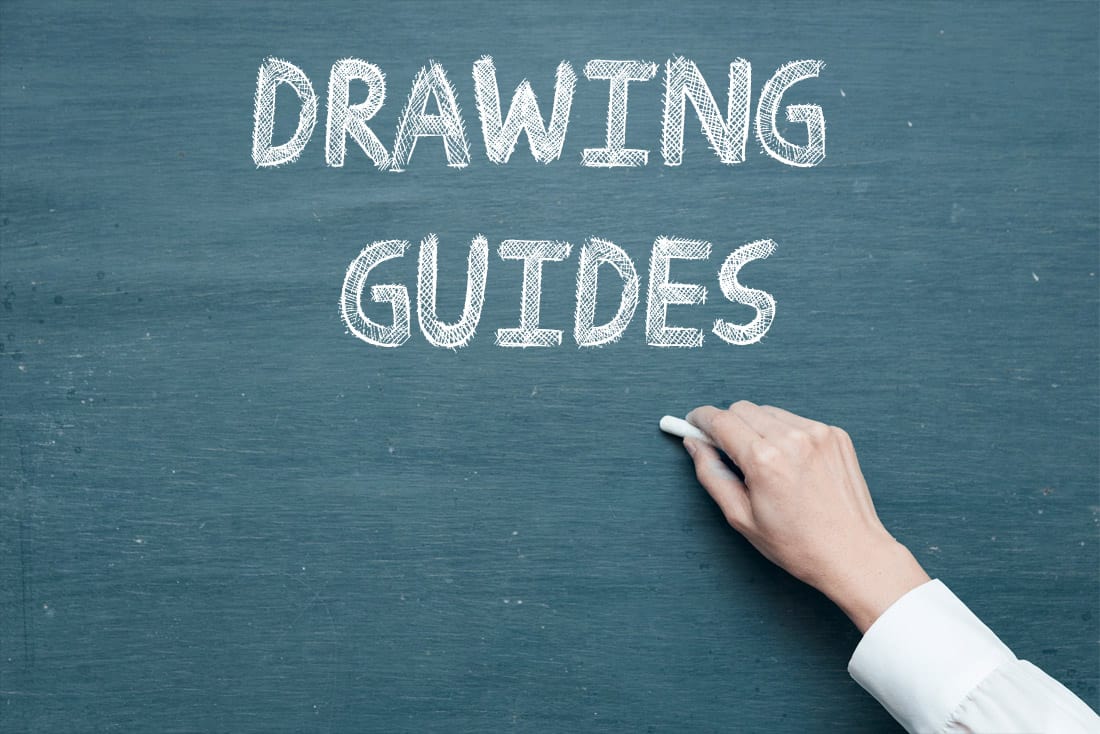 The bold and thick character design of this chalk font makes it a great choice for designing the titles and the headlines of your designs. The font is free for personal use.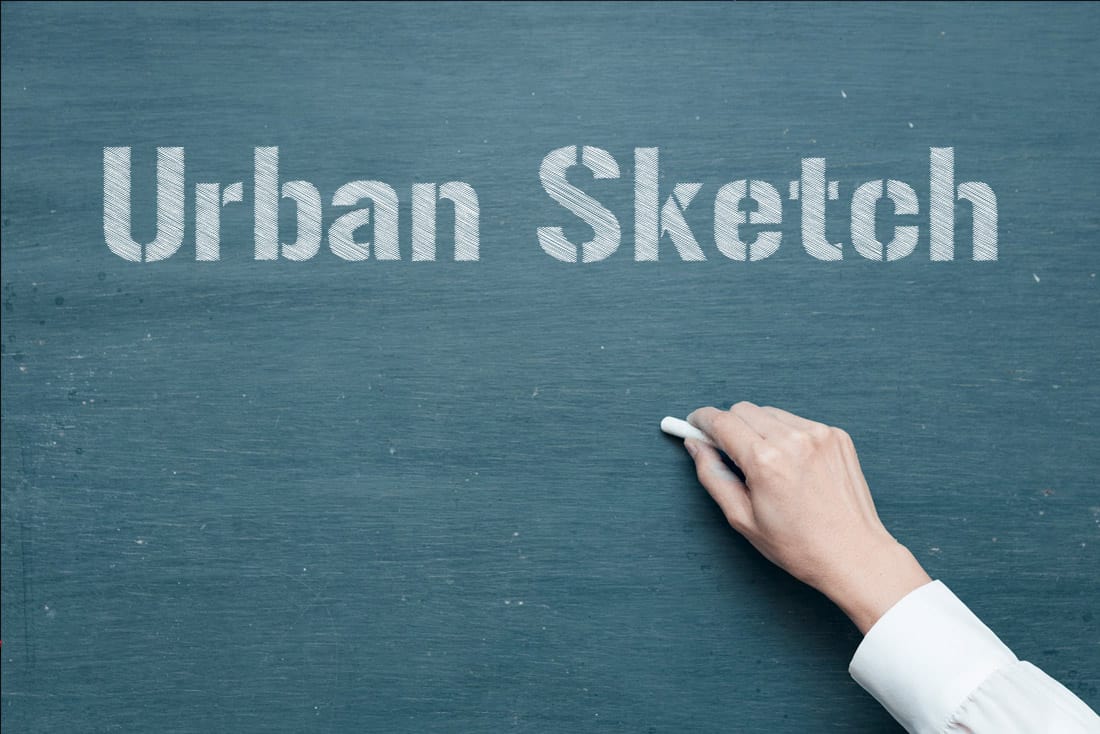 Another great free chalkboard font with a modern design. This font comes with a creative hand-sketch design that will make your posters, signage, and blog headers look more attractive and professional.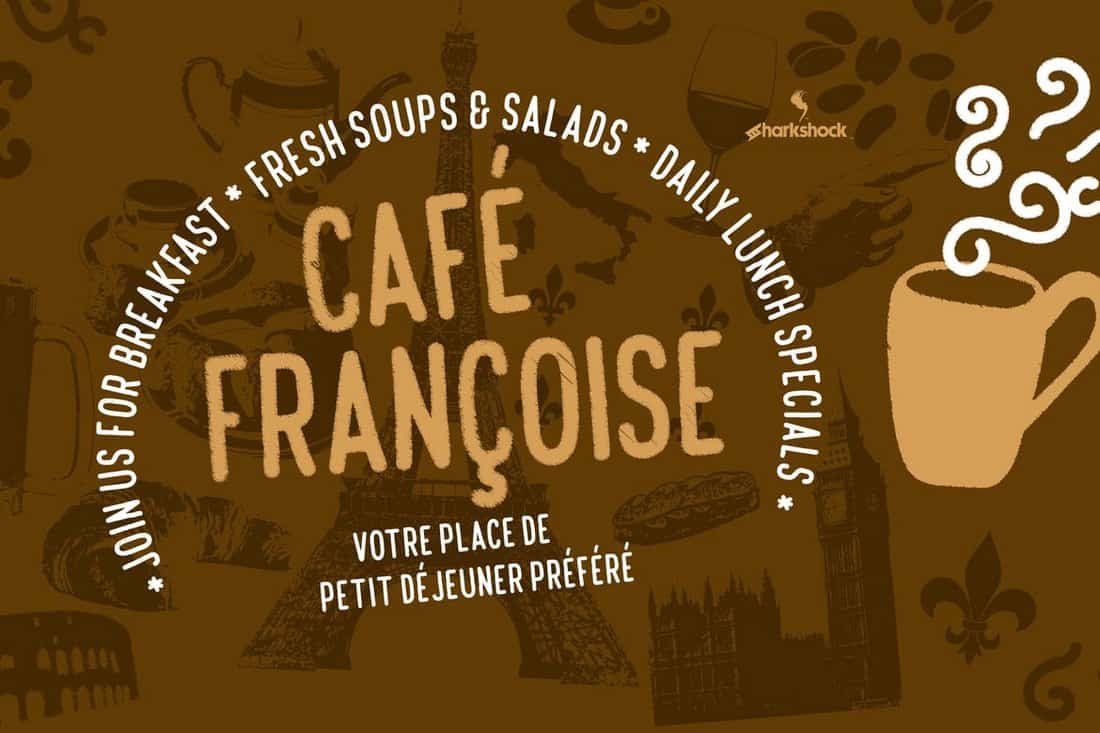 This font comes with a smooth chalkboard design that makes it look quite different from other fonts in our collection. In addition to the characters, the font also includes glyphs and symbols as well.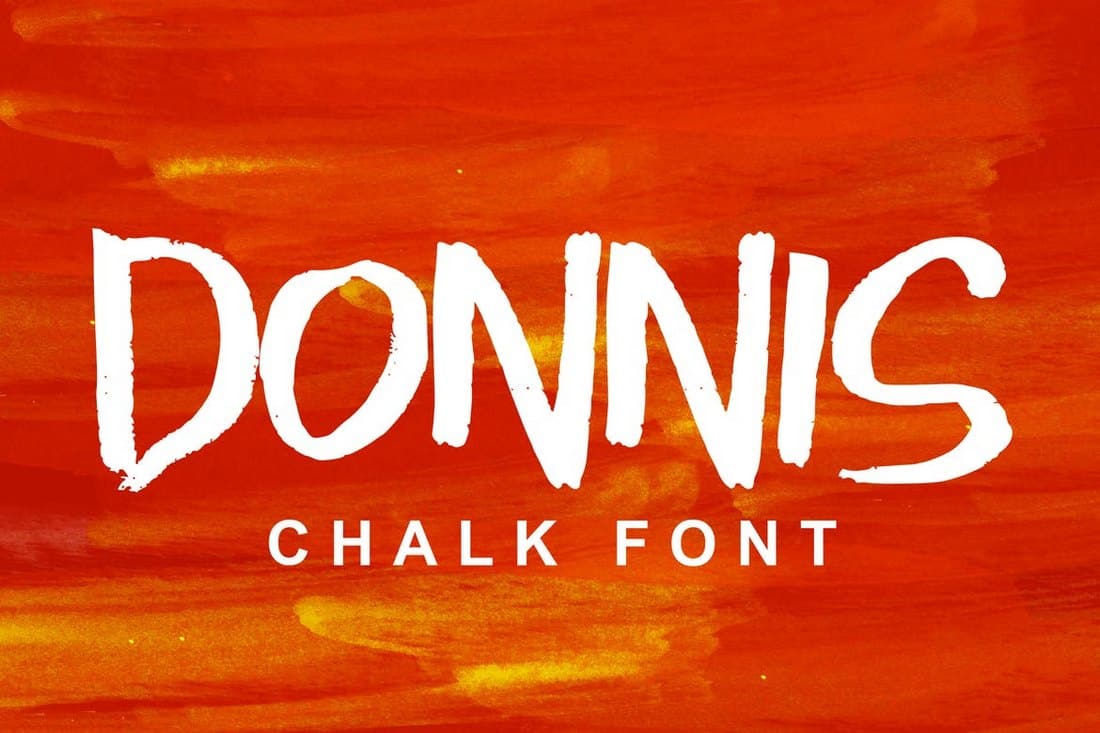 A thick bold chalk font that's most suitable for making big titles and headlines in your designs. This font features all-uppercase letters as well as numerals and multilingual characters.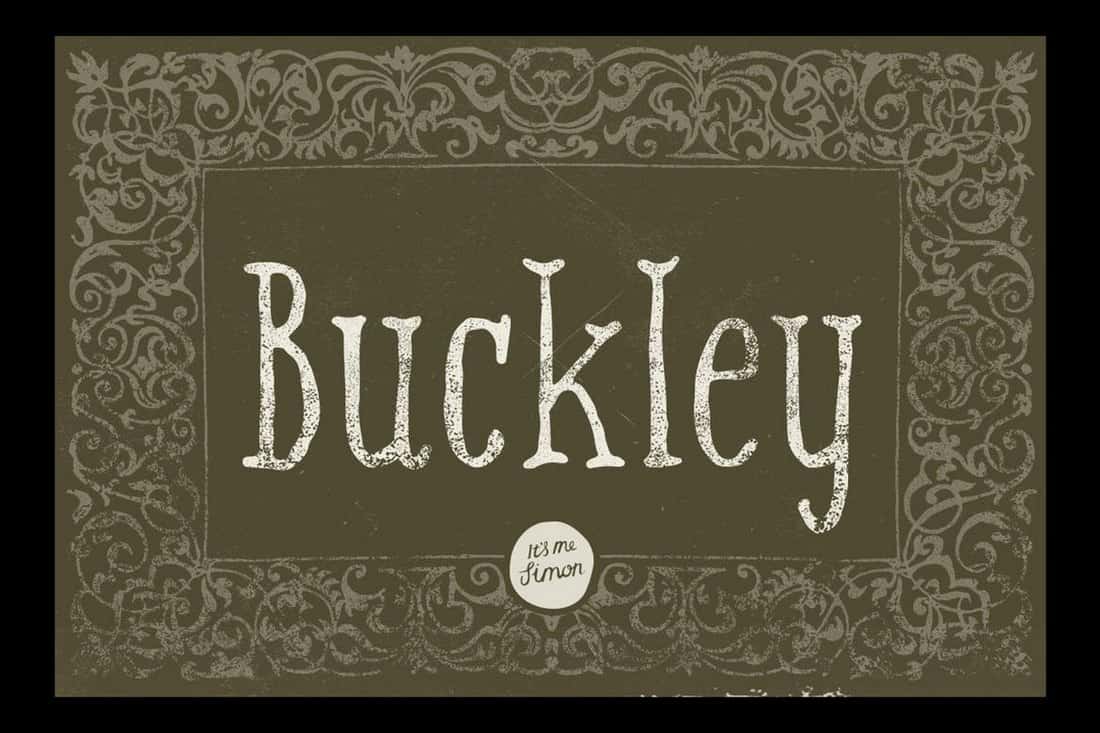 Buckley features a vintage chalkboard design that's perfect for making signage, posters, and menu boards for vintage-themed restaurants and cafes. The font includes both uppercase and lowercase letters.
For more font inspiration, check out our best modern serif fonts collection.
Font Collections
This is our series of beautiful, inspiring collections of fonts and typefaces. These articles feature bold poster fonts, decorative scripts, and everything in-between! Find the perfect font for your next design project with one of these collections.