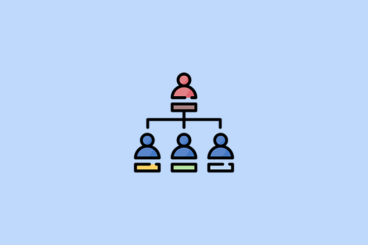 An organizational chart, or org chart, is the best approach for visualizing the hierarchy of a company. With the organizational chart templates on this list, you can design one in just a few steps.
While there are many different types of organizational charts out there, the main purpose of an organizational chart is to offer a visual overview of an organization's structure. Needless to say, a good design plays an important role in making a proper organizational chart.
That's where organizational chart templates come in. So we brought you a collection of organizational chart PowerPoint templates to help you design modern and professional organizational charts for your company.
These PowerPoint organizational charts come in various styles of designs but they all look amazing. You can simply download and customize them however you like. Have a look.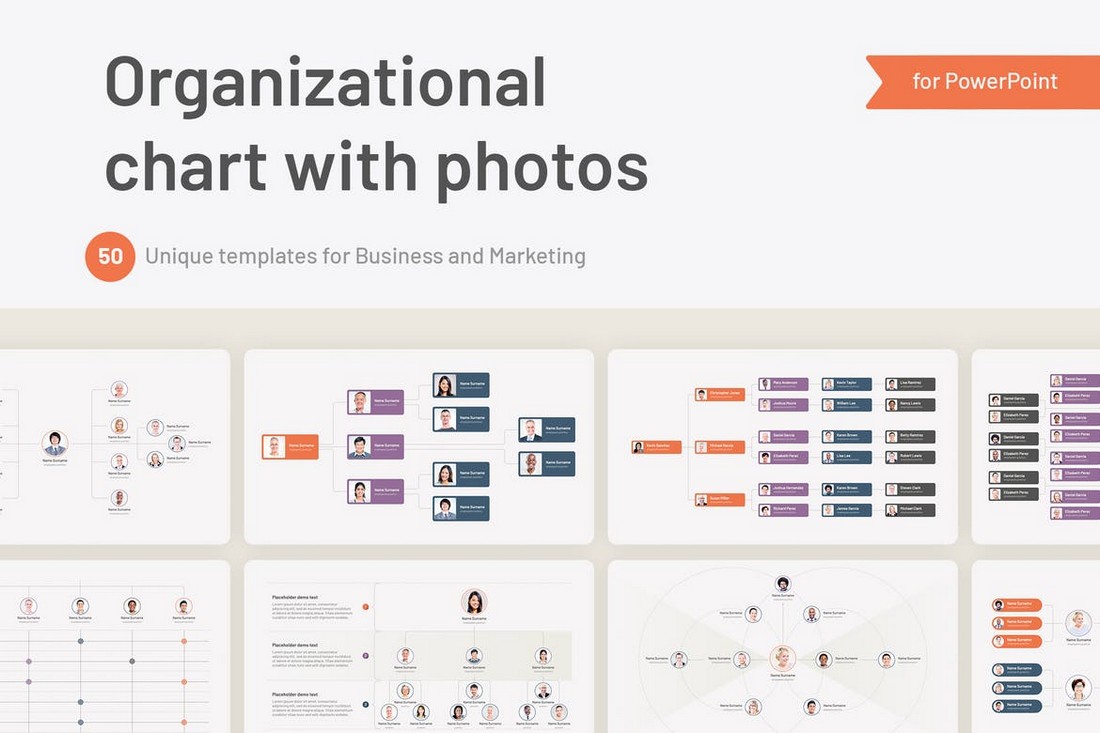 This is one of the best organizational charts you can use to design a beautiful visual showcasing the hierarchy of your organization. It features a modern design that also allows you to show profile photos for each individual person in the organizational chart. There are 50 different slide layouts in this template that are available in 10 pre-made color schemes, making a total of 500 slides.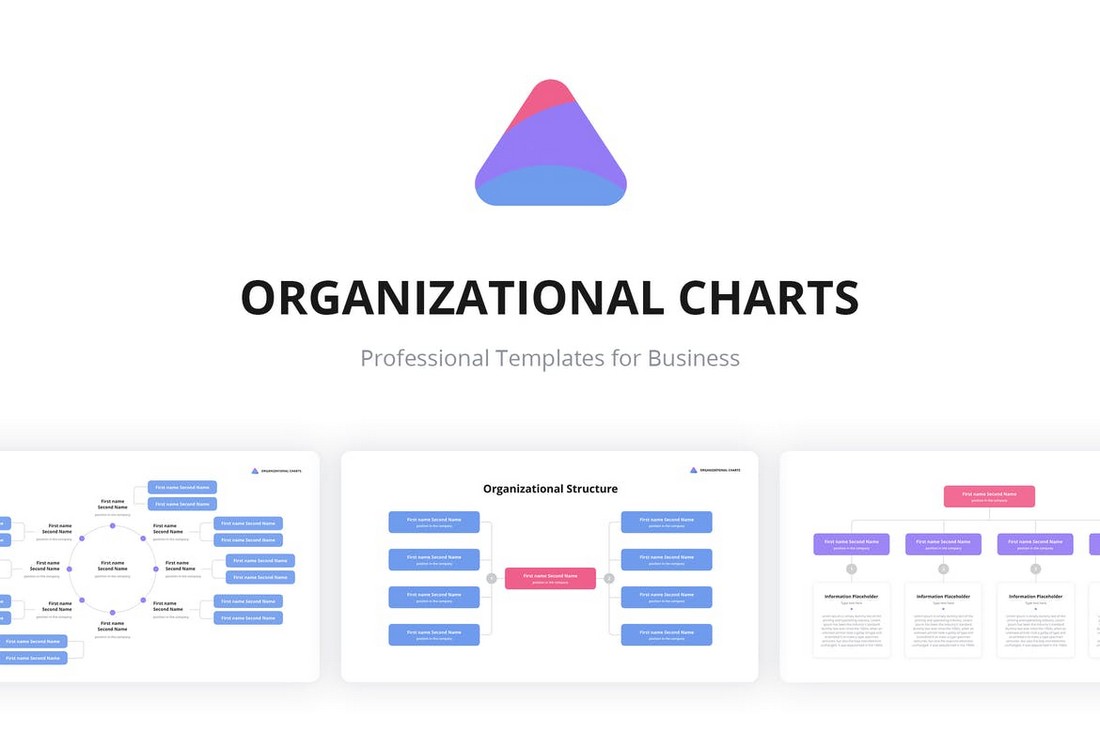 If you're looking for an organizational chart template with a modern and stylish design, this PowerPoint template will come in handy. It features more than 30 slides with flat colors and sleek layouts. You can also customize the design of each slide with just two clicks. And they also feature free fonts from Google Fonts.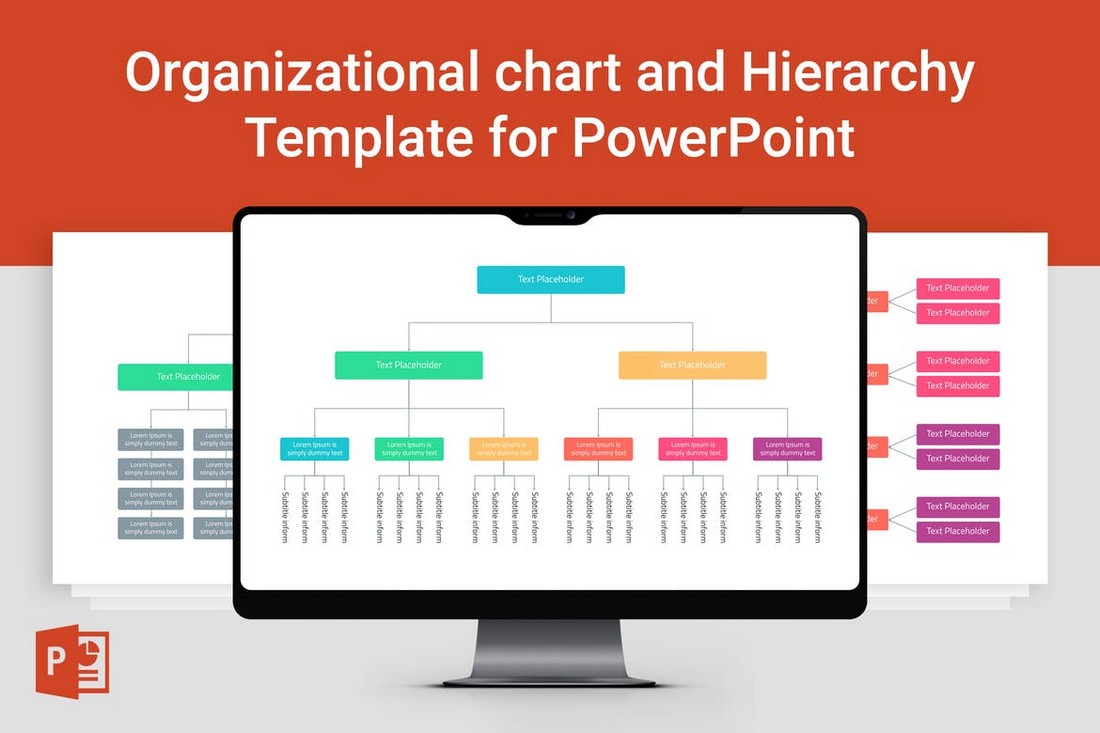 Looking for a simple organizational chart template with a minimal design? Then this PowerPoint template is ideal for you. It features multiple styles of organizational charts with horizontal, vertical, circle, and many other designs. There are 36 unique slide layouts in this template and you can fully customize them to your preference.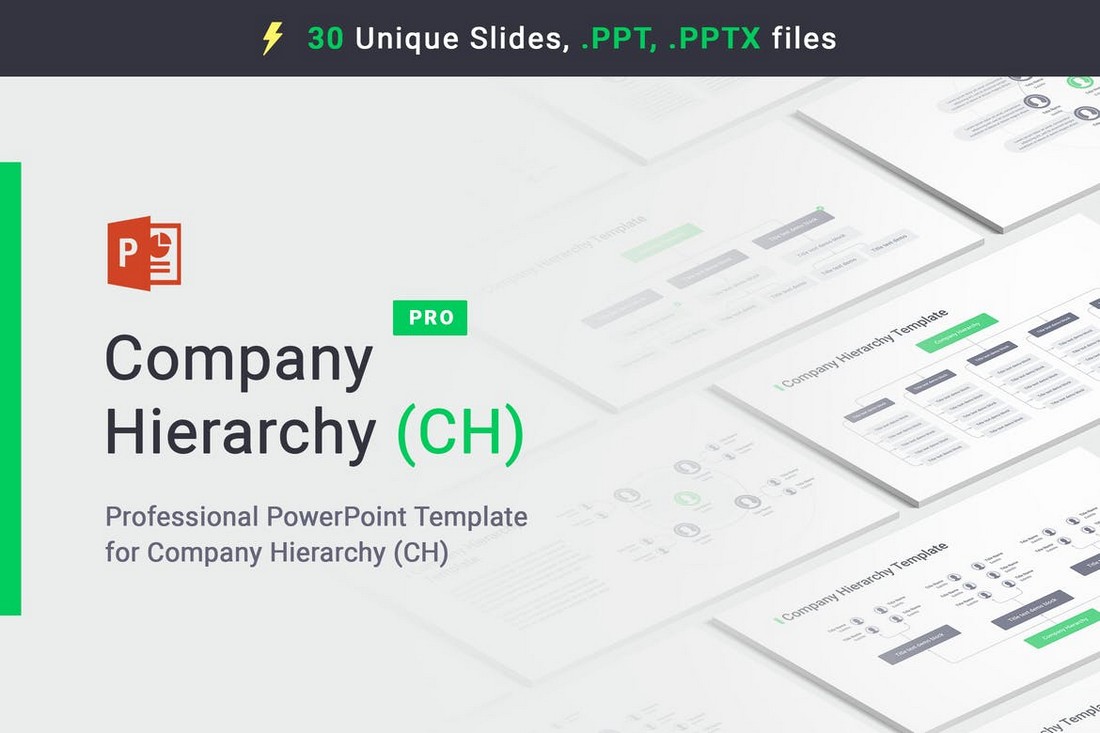 You can use the slide designs in this template to create organizational charts for various types of businesses and organizations. There are 30 different chart layouts with unique and colorful designs. You can even choose from 5 pre-made color schemes to make organizational charts that match your branding.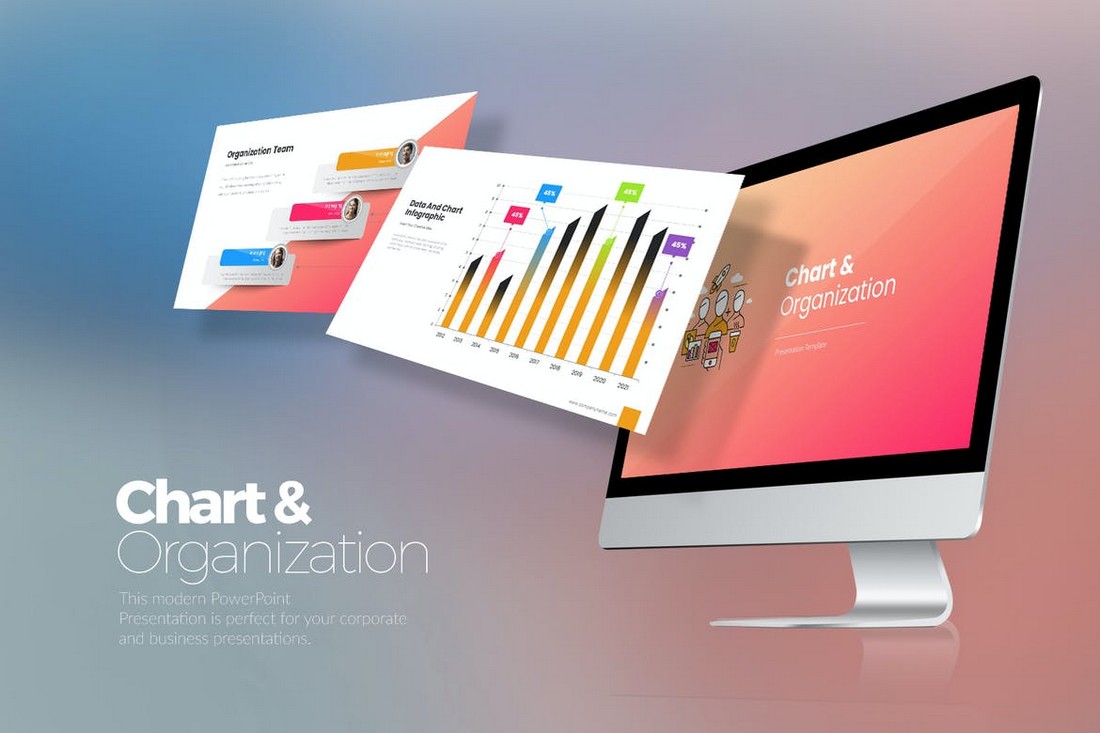 With this PowerPoint template, you get several different types of chart designs, including organizational charts. There are various graphical and organization charts in this pack, each featuring light and dark color themes. You can customize each slide to change colors, fonts, and text quite easily.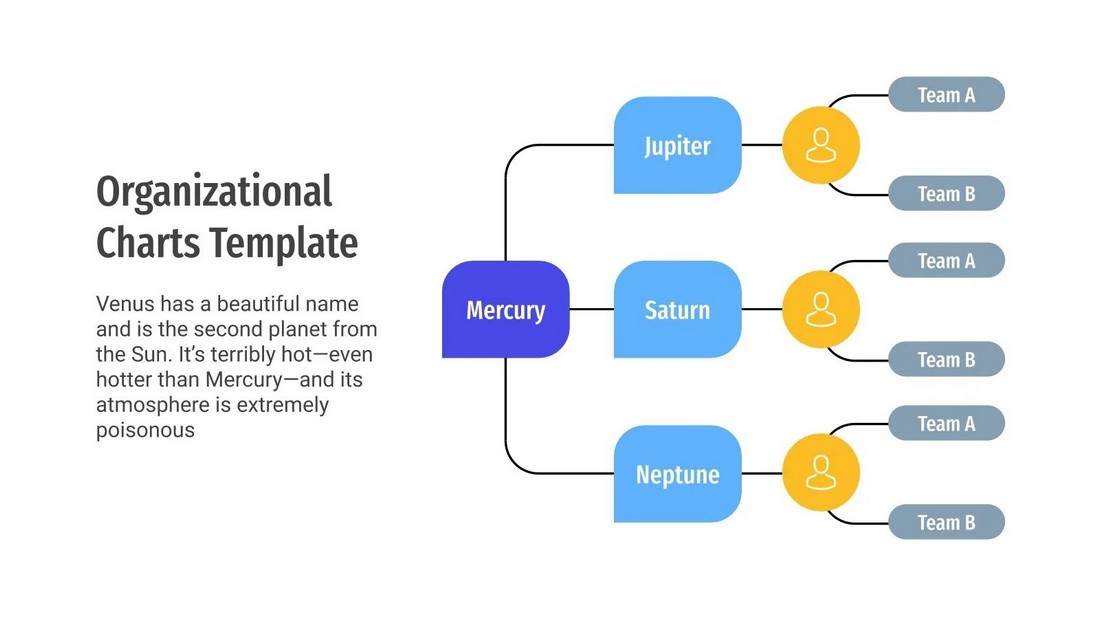 This beautiful and stylish PowerPoint template is completely free to download and use. It features 30 unique organizational chart layouts that are also fully customizable. The template is available in Google Slides format too.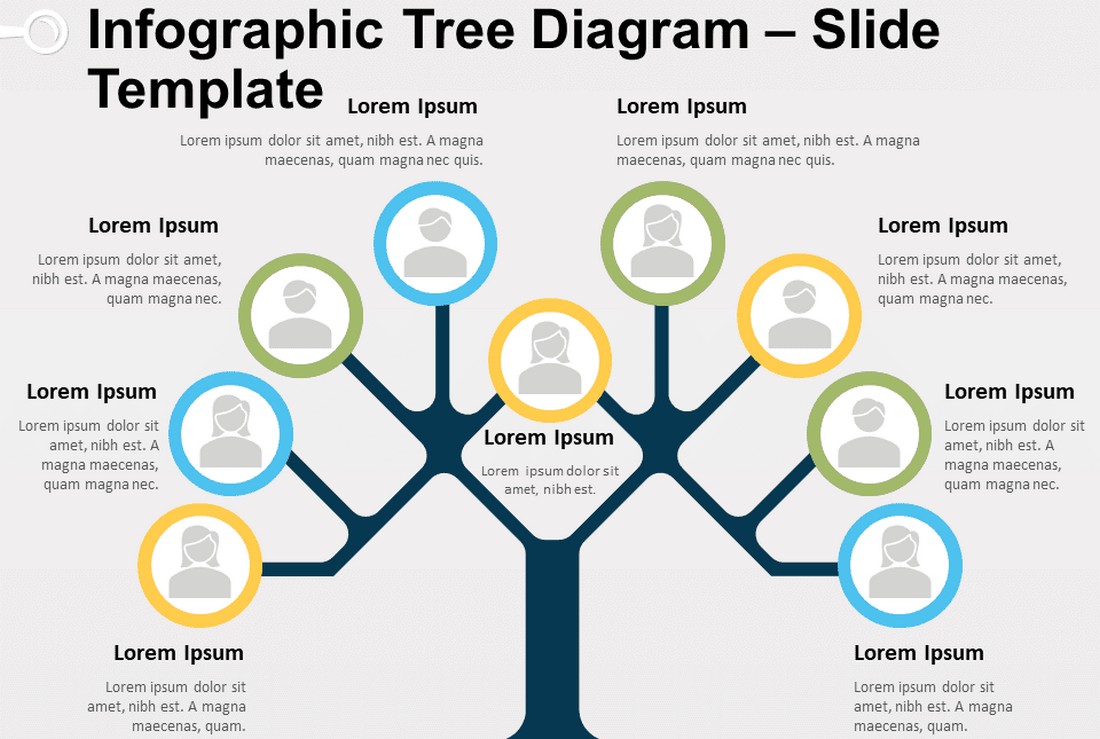 Another free organizational chart PowerPoint template. This one features a tree diagram-style organizational chart design that offers a unique approach to creating an effective hierarchy graphic for your company. It comes in light and dark color themes.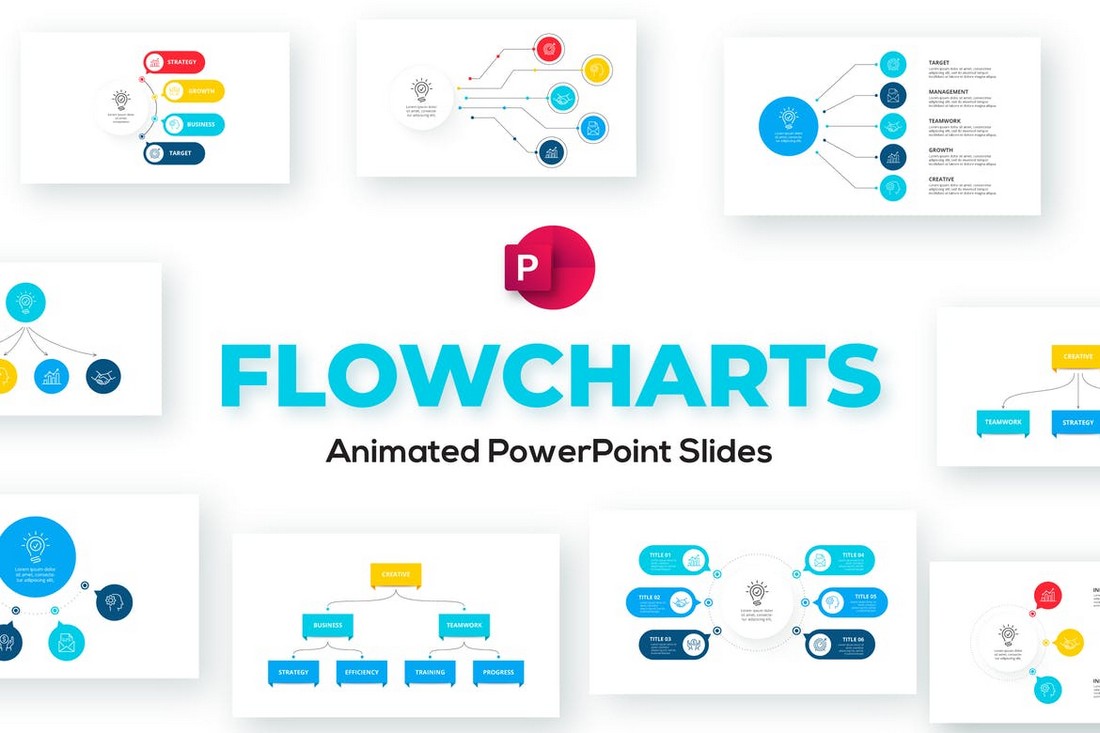 This is a collection of multipurpose chart slides for PowerPoint. It includes 20 unique slides with fully animated designs. There are organizational charts, flowcharts, visual hierarchy charts, and much more in this template. You can also choose from 50 XML color themes when customizing the template design as well.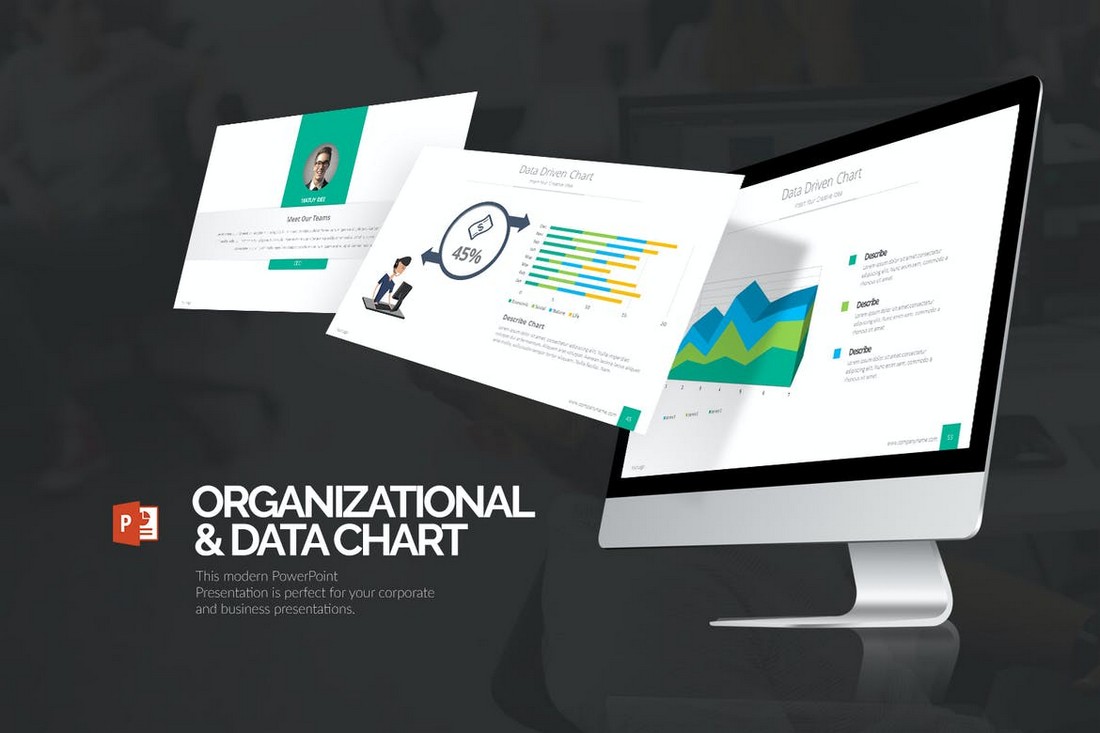 A mixed collection of PowerPoint slides that includes 60 different data charts, organizational charts, and more. This PPT is perfect for all sorts of data visualization and chart design needs. It also comes in 10 different dark and light color themes that you can use to create unique organizational charts of your own.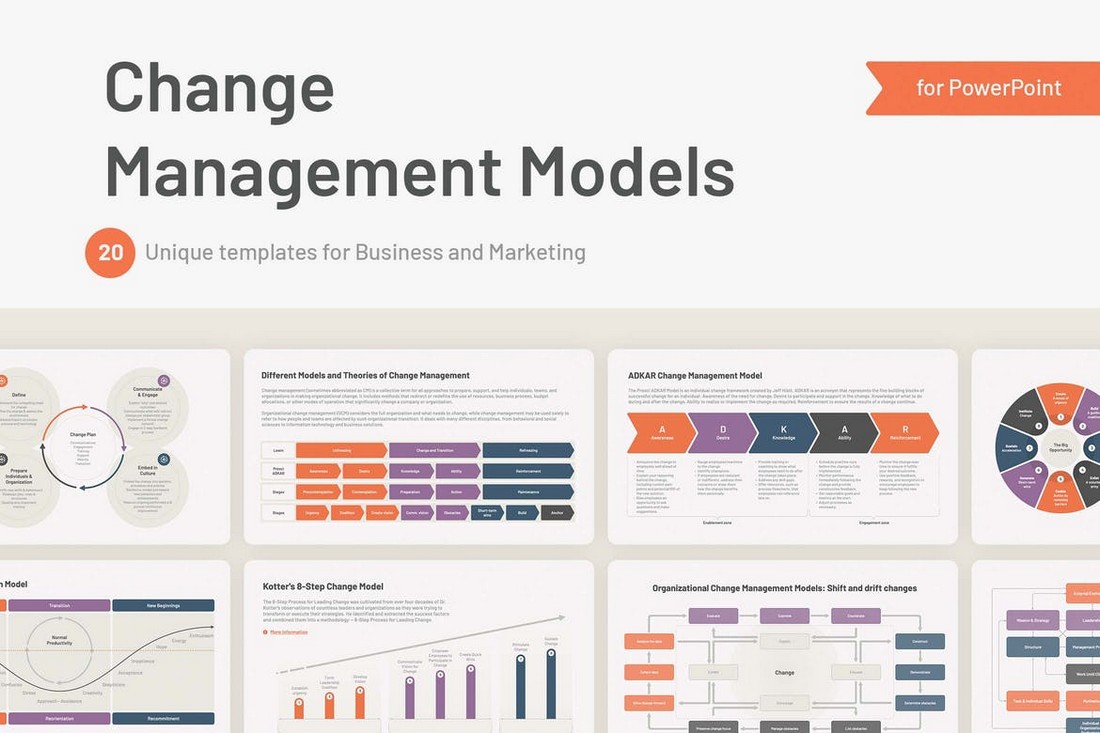 This is a must-have PowerPoint template for corporate organizations and big companies. It includes 20 unique organizational charts for creating graphical structures of management models. The template comes in 10 pre-made color schemes that use flat designs. Everything in each slide can be easily customized to your preference as well.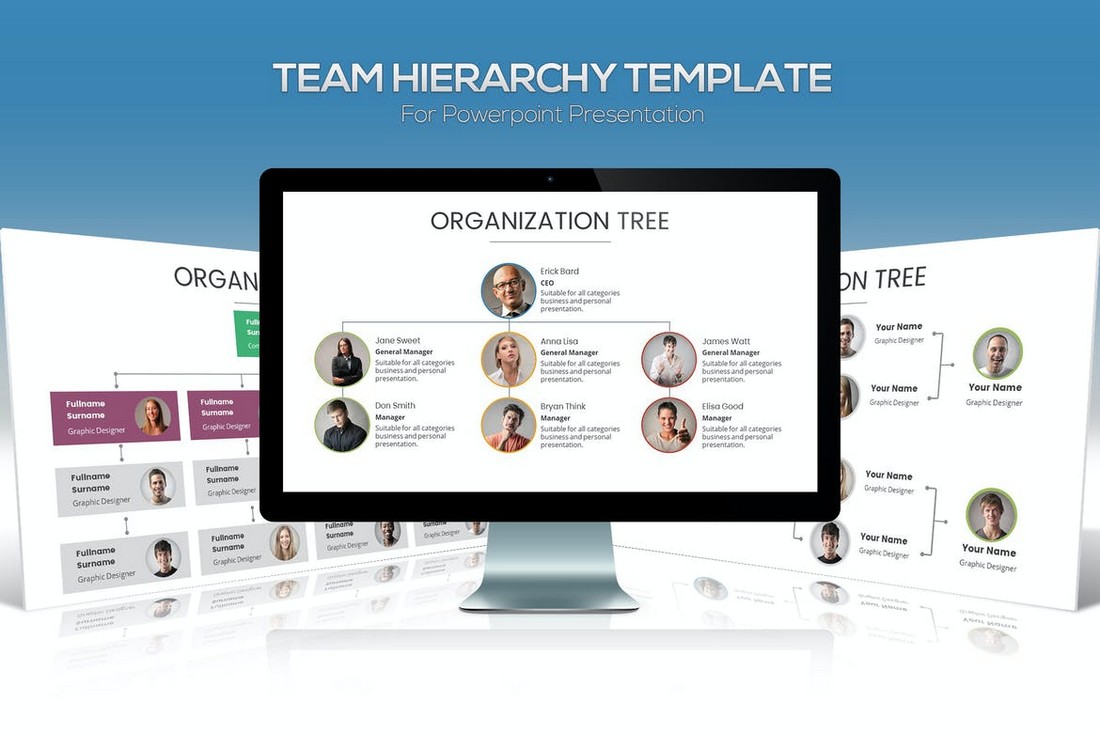 If you want to create basic organizational charts or hierarchy charts for small teams, this PowerPoint template will come in handy. It includes 25 unique slide layouts that include simple organizational chart designs with placeholders for showing profile pictures of the employees.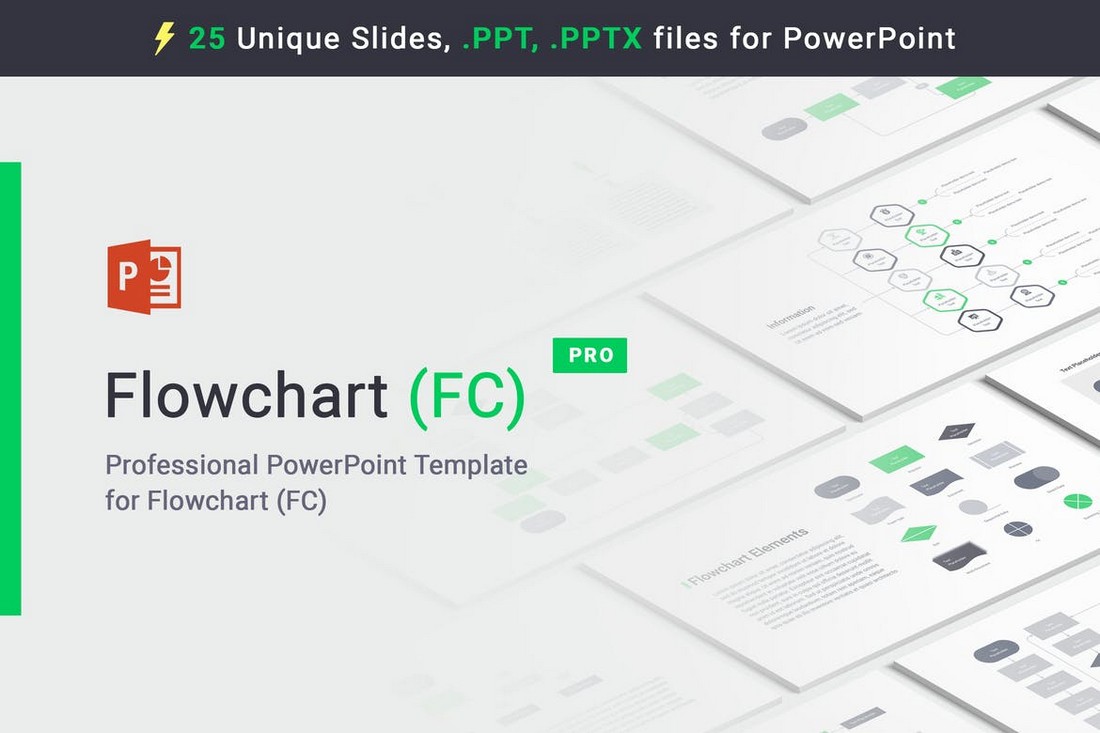 Even though this PowerPoint template is designed for making flowcharts, it includes many slide layouts that you can repurpose as organizational charts. Since the template has flexible designs you can easily edit them to your preference. The PPT includes 25 slides in 5 color schemes.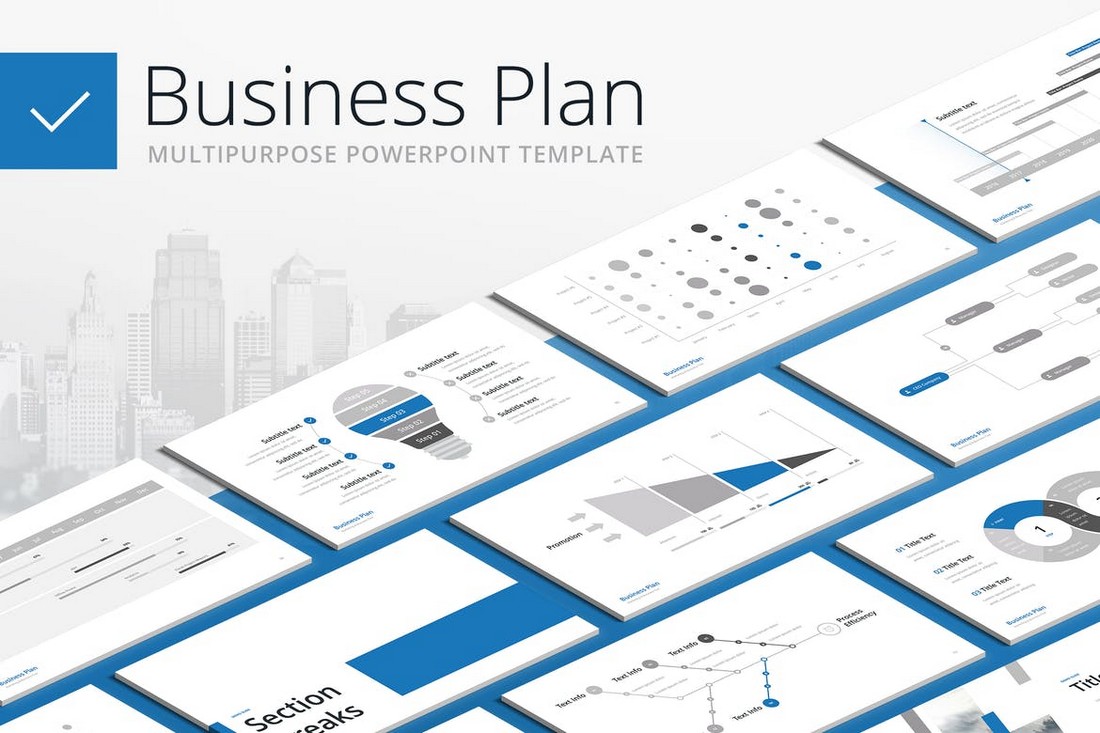 With this PowerPoint template, you can create a complete business plan presentation to showcase your brand and its mission in a professional way. It includes many different slides, including layouts for organizational charts. There are more than 100 unique slides included in the template with 20 pre-made color schemes to choose from.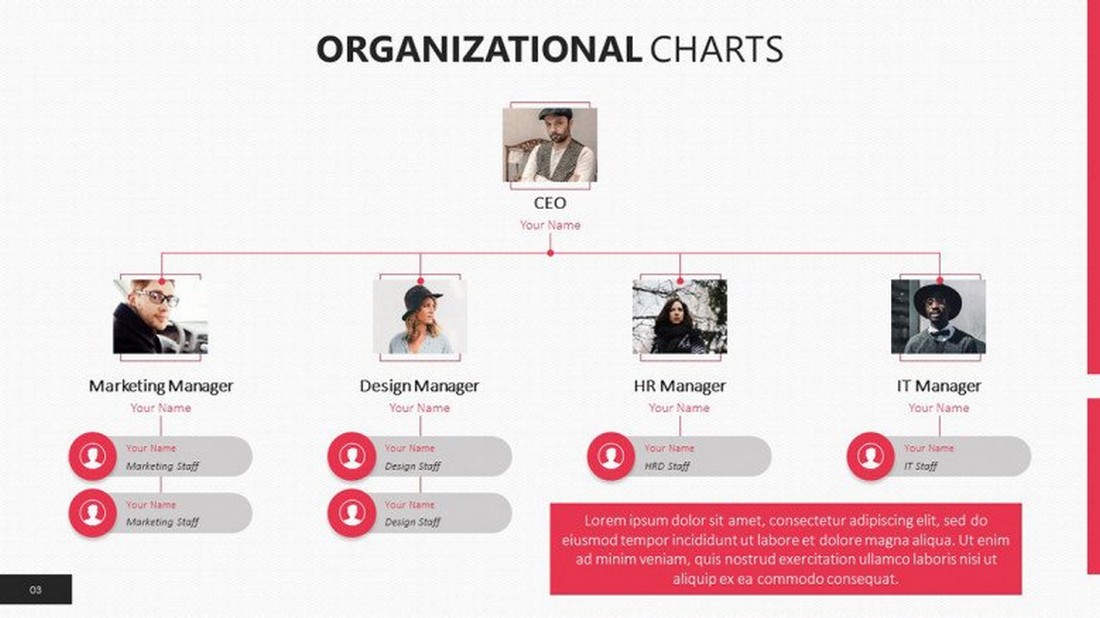 This free organizational chart PowerPoint template features a creative and modern design. There are multiple slide layouts included in the template with several different styles of organizational charts. You can download it for free by creating a free account with the website.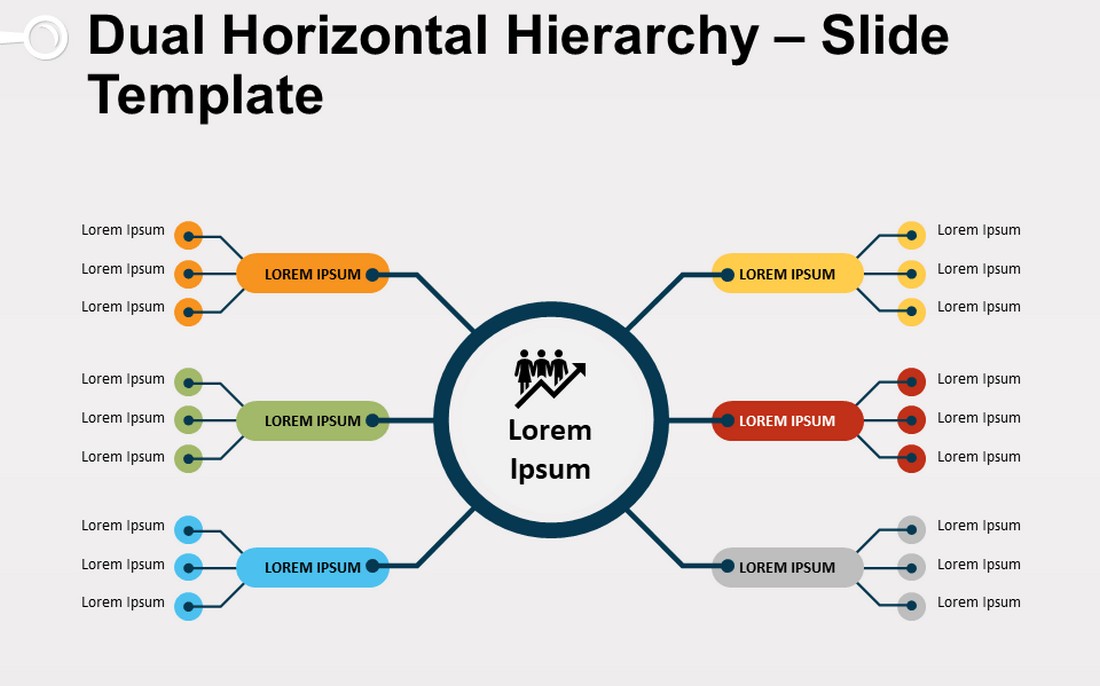 If you want to create a dual hierarchy organizational chart in PowerPoint, this free template is for you. It features a simple horizontal structure for creating organizational charts for various businesses.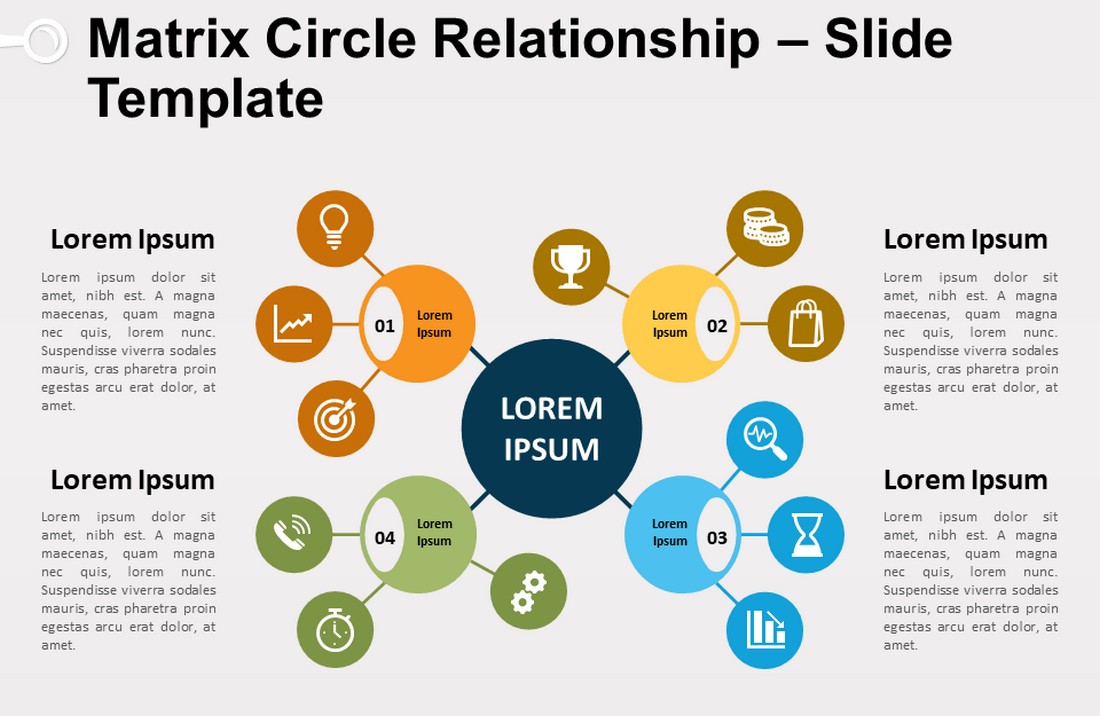 This template comes with a more sophisticated organizational chart design featuring a matrix circle. It's ideal for visualizing the relationship and roles for teams. The template comes in both light and dark designs.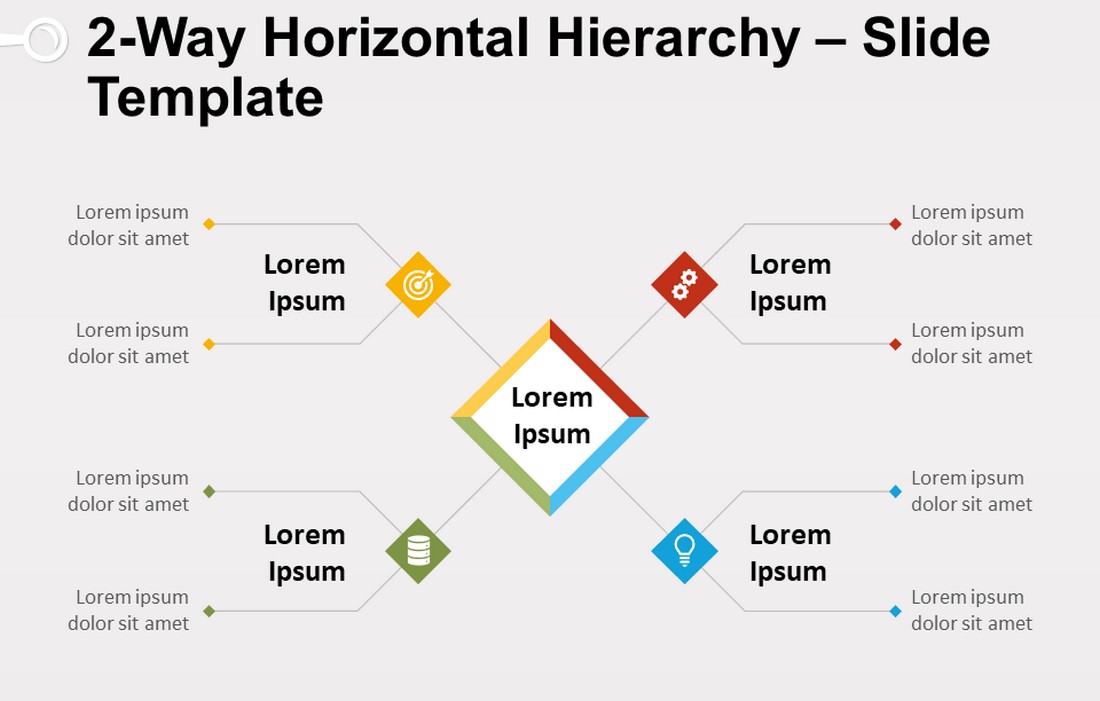 Another two-way hierarchy design for making basic organizational charts. This PowerPoint template is also free to download and comes in a dark color version. You can also edit the shapes and colors as well.
How to Create an Organizational Chart in PowerPoint
If you're low on budget or simply want to create a basic organizational chart, you can easily design one yourself in PowerPoint. Here's how.
Step 1: Start with a Blank Slide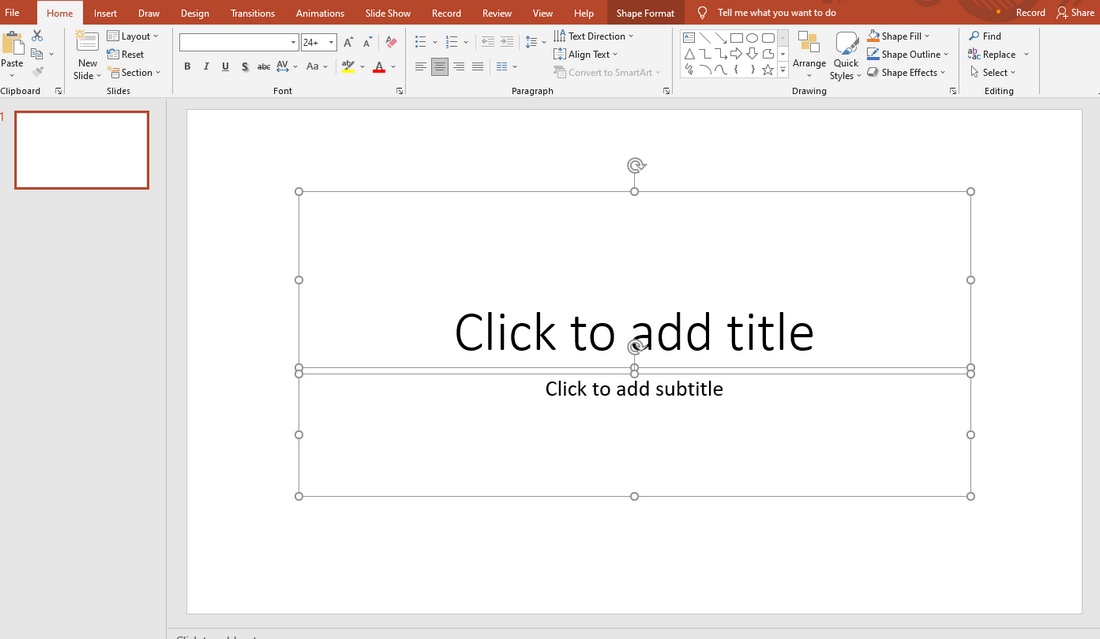 Create a new PowerPoint presentation, then click on the text boxes to select them, and delete them to have a completely blank space in the slide.
Step 2: Add A Hierarchy Template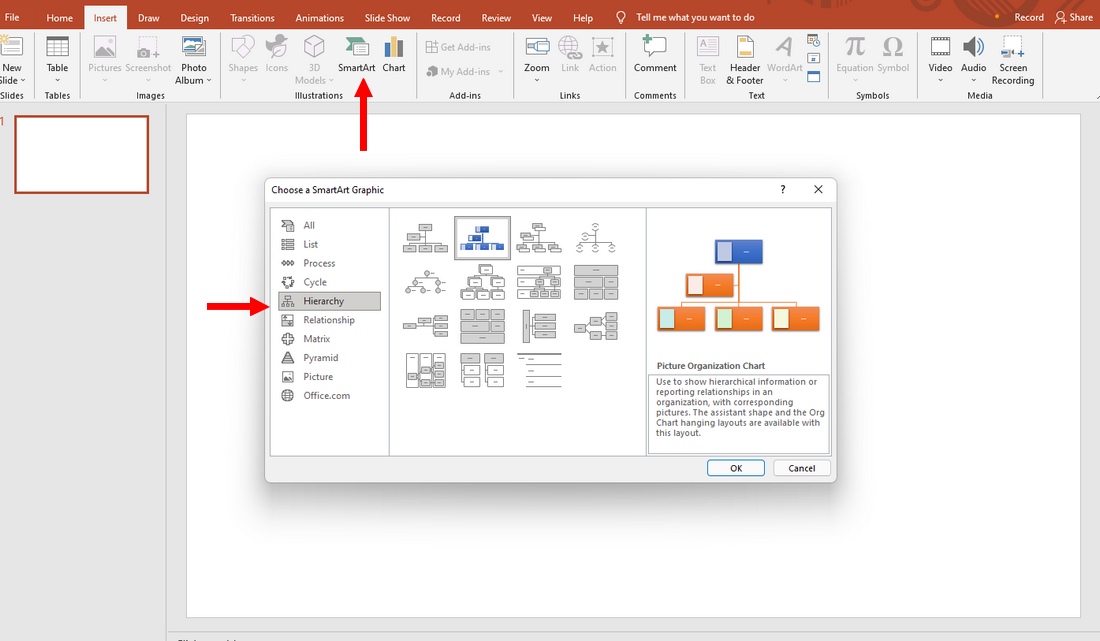 Now go to the Insert tab and select SmartArt. From the SmartArt window, go to the Hierarchy category. And then choose any org chart design you want to add to the PowerPoint slide.
Step 3: Customize the Org Chart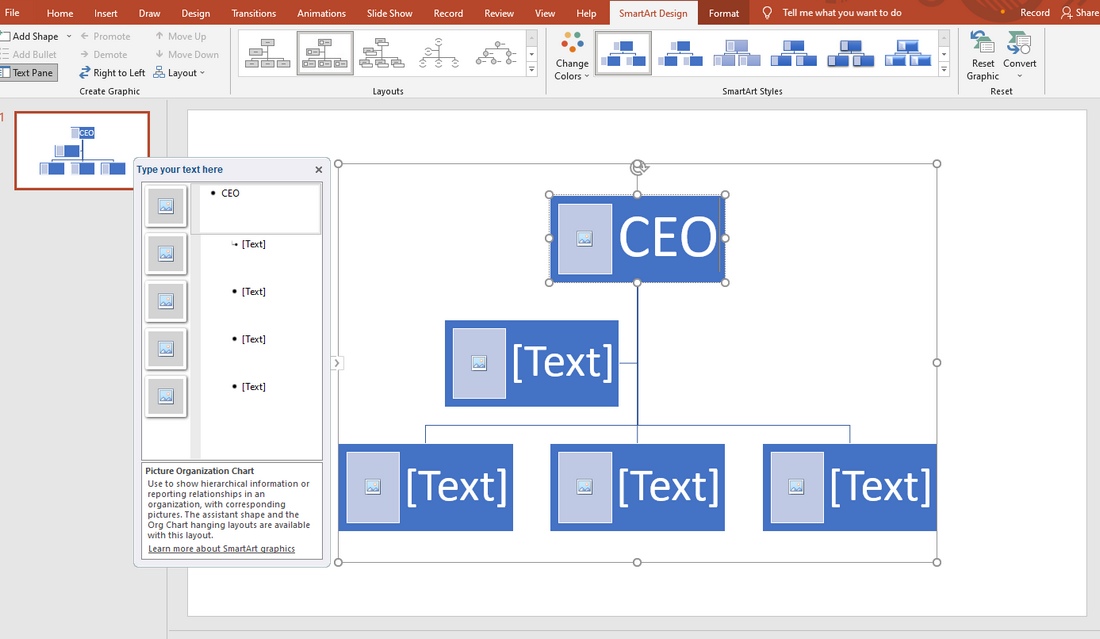 Now you can easily click on the boxes in the org chart to customize them. You can change the colors of the boxes, change fonts, and even add photos of the employees.
That's it! Customizing a basic org chart like this one takes a lot of work. So we recommend that you use a pre-made org chart template to save time.
You can also check out some of our other useful PPT templates in our best PowerPoint flowchart templates collection.
Microsoft Word Templates
Our series covers how to use Microsoft Word like a pro, and where to find helpful Word templates for resumes, proposals, invoices and more (as well as how to use them!)