Twitch panels are an important part of your streaming setup. They not only help promote your channel and grow your audience but also helps generate more donations as well.
You should always use a set of Twitch panels with professional designs. It will make your Twitch profile look more professional as well as help you stand out among thousands of other streamers.
We handpicked a collection of Twitch panel templates that are must-haves for a complete Twitch profile. There are panel designs for all kinds of streamers in this list. The best part is you don't even need Photoshop to edit them.
How To Make A Twitch Panel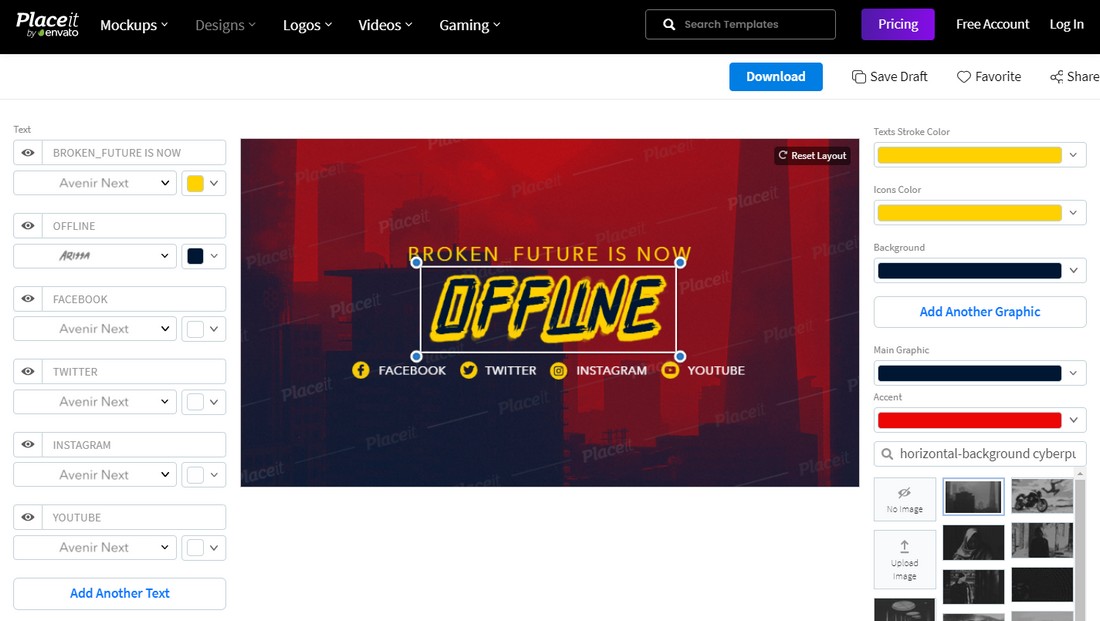 The best way to create a Twitch panel is to use a pre-made template. Once you download a template, you can edit and customize it using software like Adobe Photoshop or Illustrator.
Although, not everyone can afford expensive software like Photoshop and even have the necessary skills to edit a design. Thankfully, you don't have to worry about any of that when using the templates below.
The templates in our collection come from Placeit, an online graphic editor that gives you access to thousands of templates. You can even edit the templates directly on your browser using the Placeit editor to change colors, text, and icons.
Pick a template design and try it out for yourself.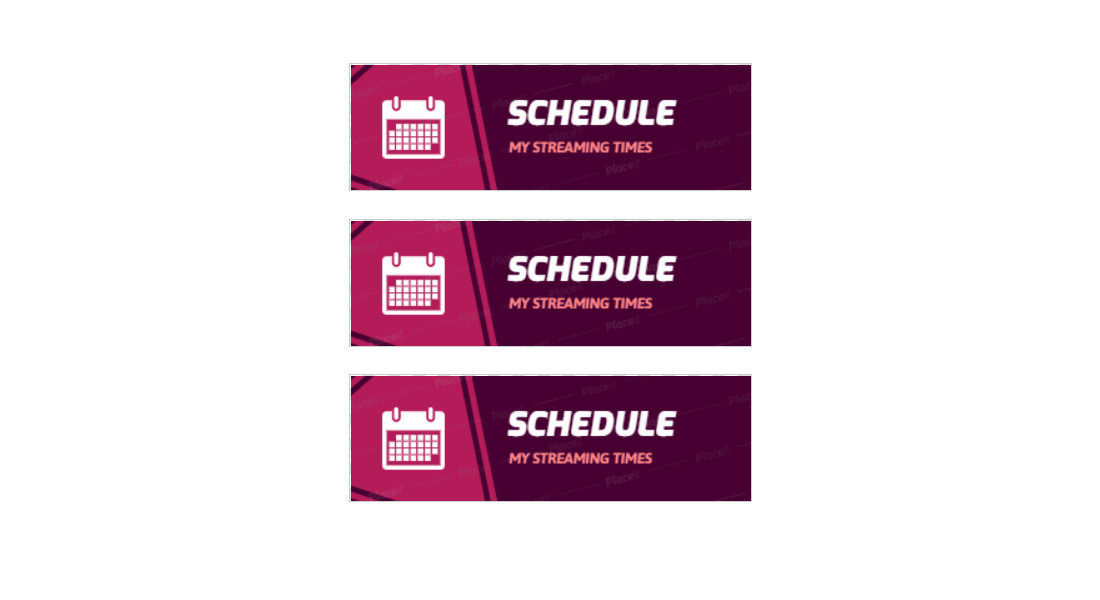 Showcasing your streaming schedule is an important part of creating a following around your channel. Use this simple template to create a Twitch panel to promote your stream schedule. You can also customize the template to make panels for donations, social channels, and more.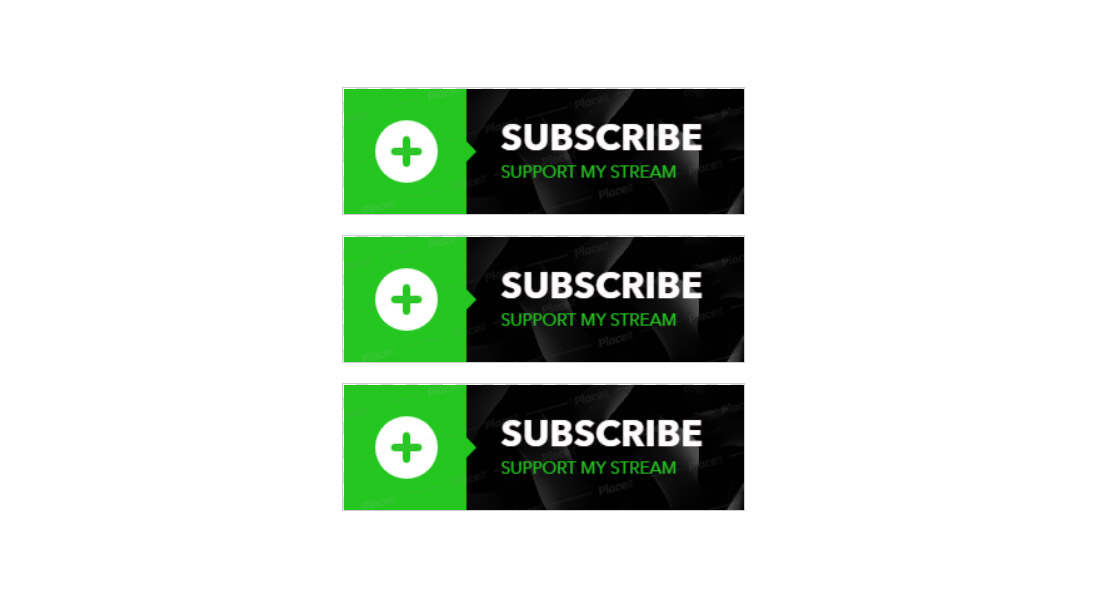 Give your audience a reason to subscribe to your channel and follow your stream. Use this Twitch panel template to highlight why people should follow your profile. And give some reasons for them to look forward to your streams.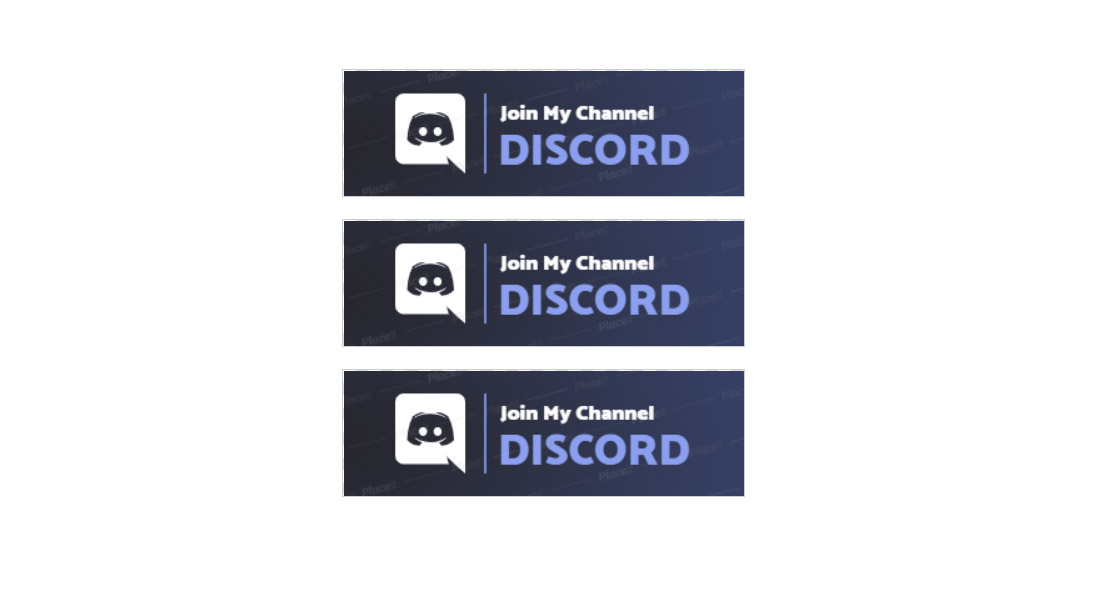 If you have a Discord you can promote through your Twitch profile using this panel template. It lets you create an attractive panel to promote your Discord or other social channels and grow your audience.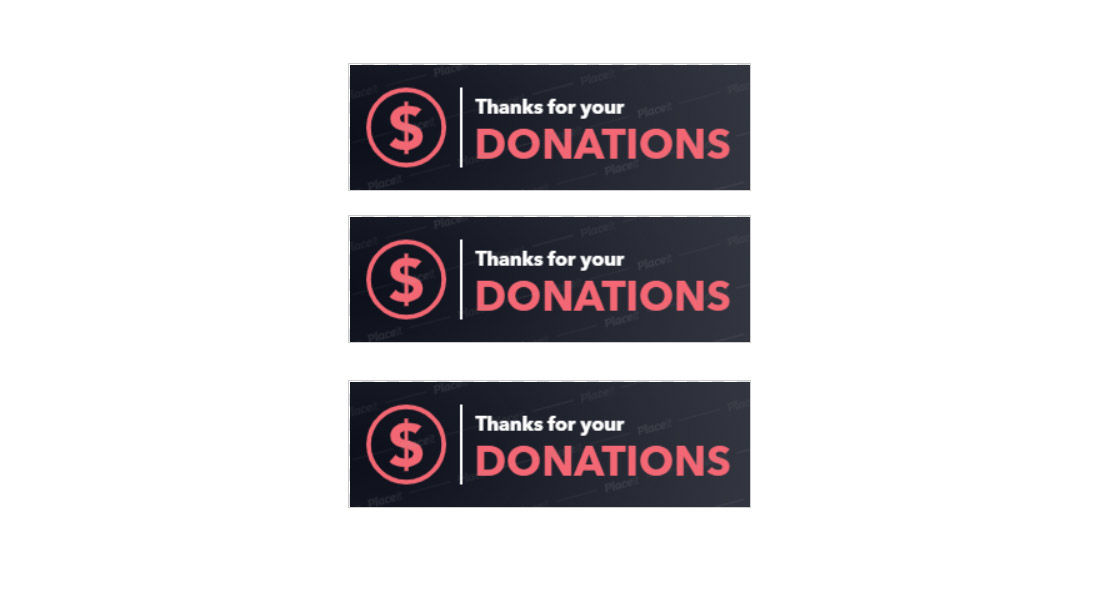 A clever strategy most Twitch streamers use to get more donations is to create a goal and tell the audience what they plan to do with the donations. This panel will help you create a section on your profile to describe your donation goals. Or even link to your Patreon page.
A simple but necessary section for every Twitch profile. With this panel, you can create a bio section to your profile and add more information about yourself, your personal stories, and what type of content you create.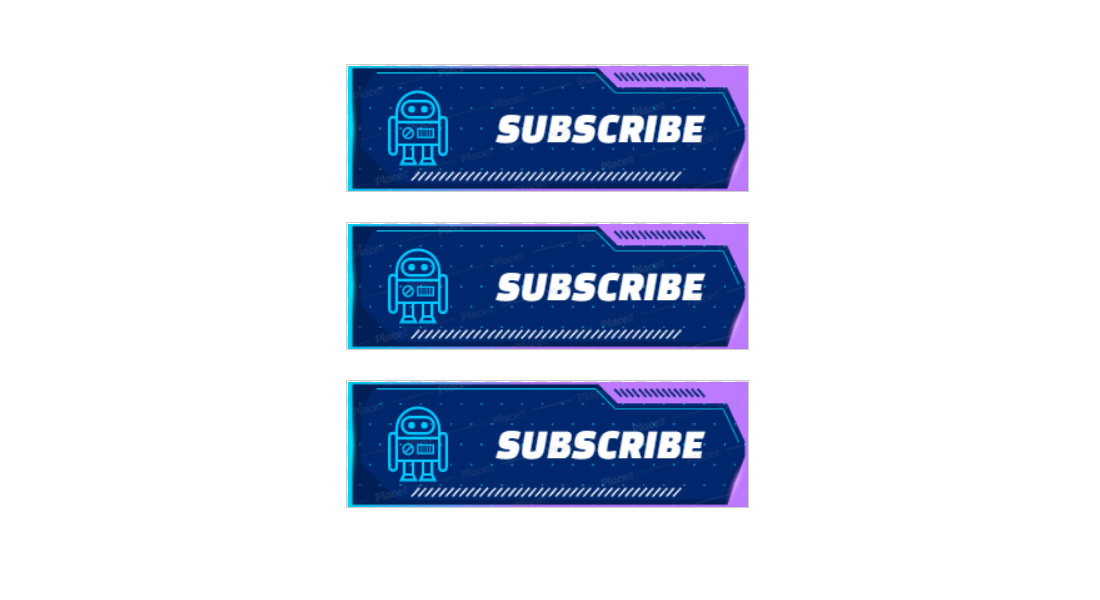 A great thing about Placeit is that it has plenty of free templates you can download by creating a free account. This subscribe promo panel is also free to download. You can customize it however you like.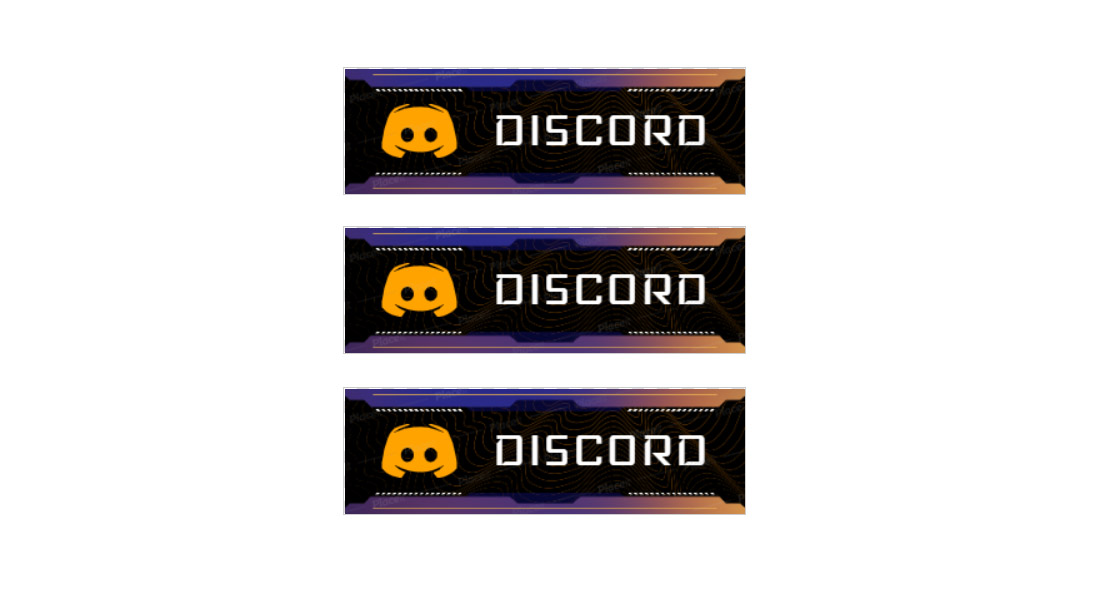 Another free Twitch panel template from Placeit. This panel is perfect for promoting your Discord. And you can easily customize it to promote other social media channels as well.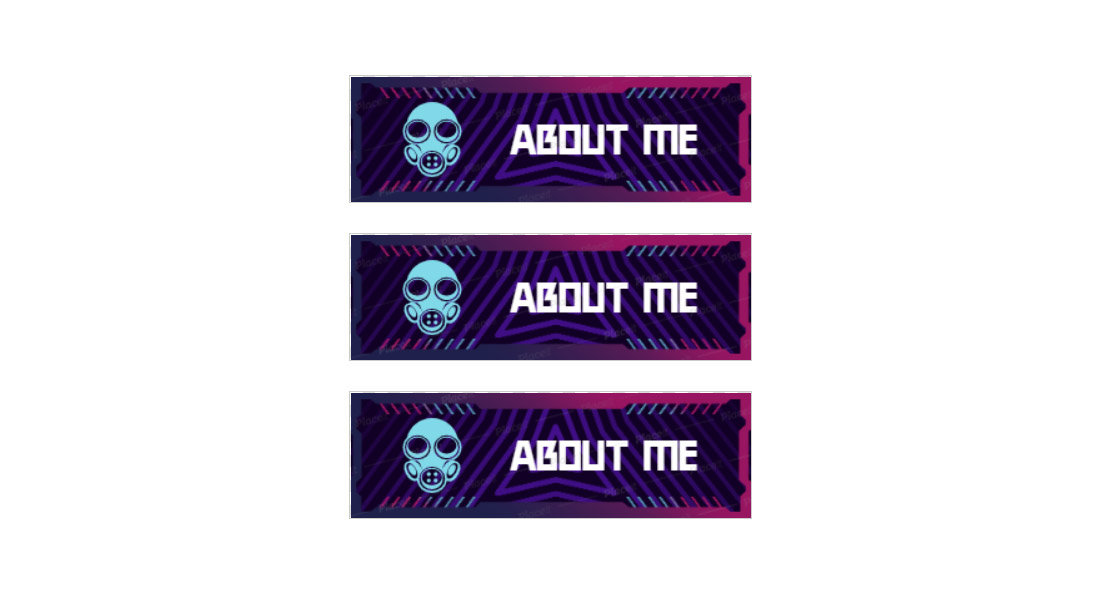 Create a simple "about me" section or link to your personal website using this Twitch panel template. It's free to download and gives you plenty of ways to edit the design to your preference.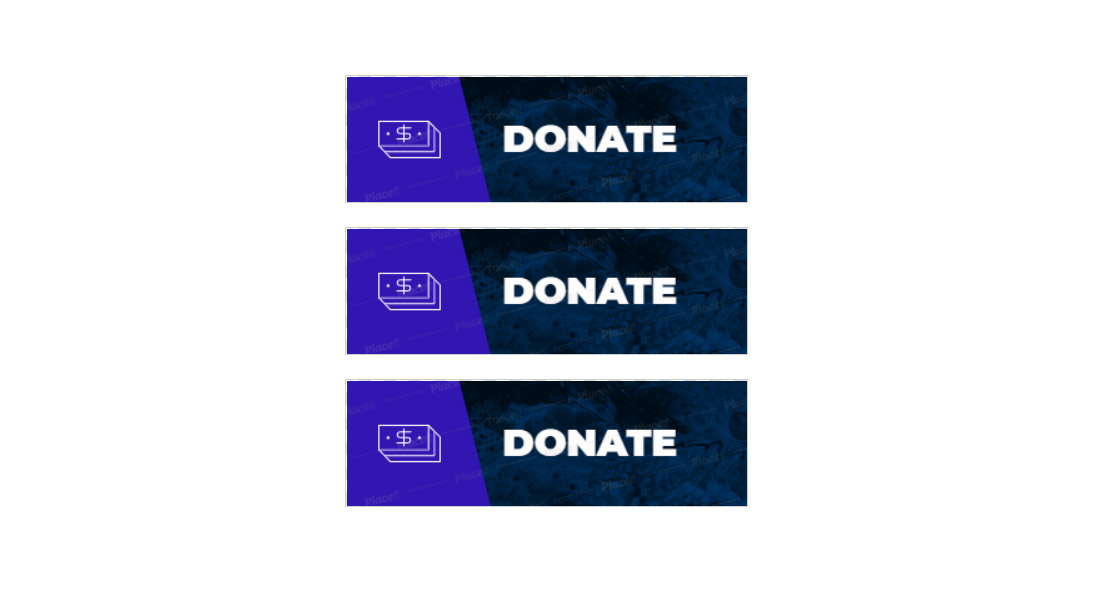 Another Twitch donate panel to describe your donation goals and instructions. This template features a very modern and creative design that will help attract more attention. Of course, you can customize the template to change its colors and icons to your preference.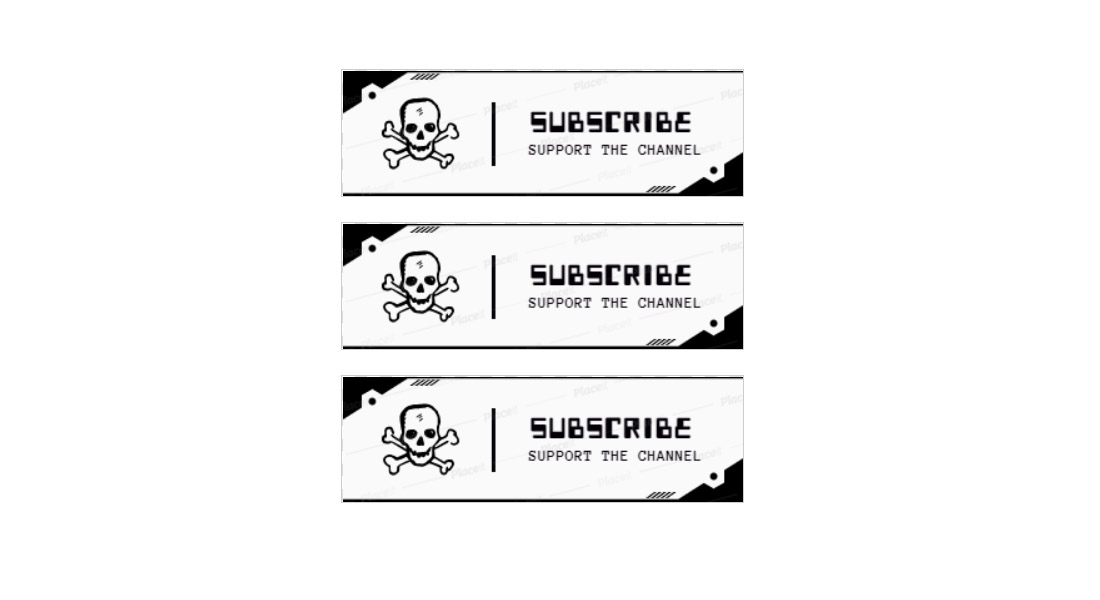 The minimal design of this Twitch panel will make it much easier to be highlighted on your profile. It's perfect for getting more people to subscribe to your channel and to promote your YouTube channel. If you don't like the icon, you can change it to something else using the Placeit editor.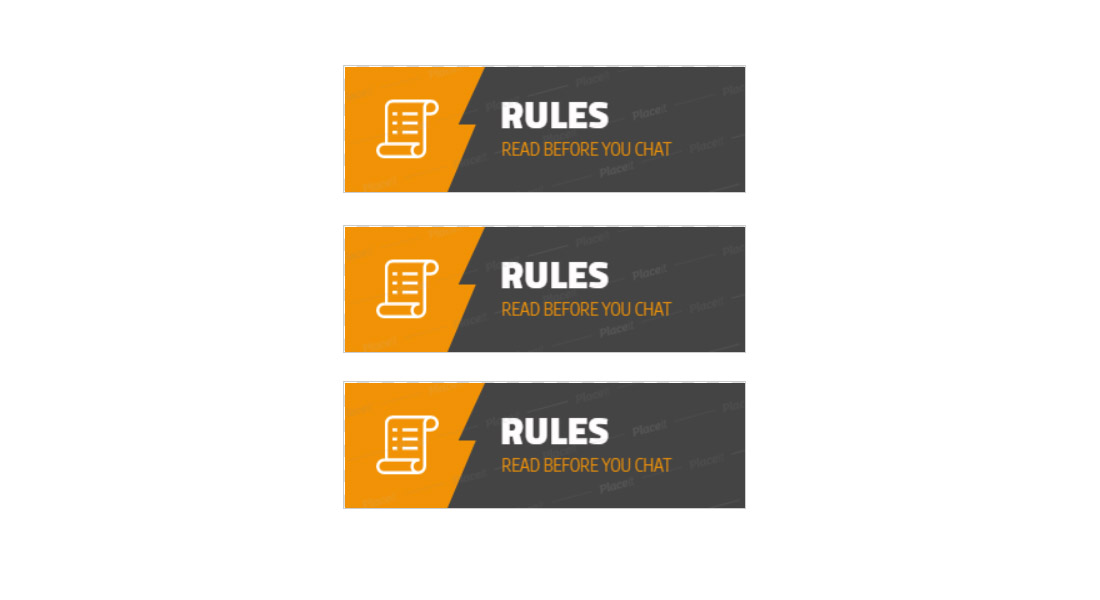 Every streamer on Twitch has chat rules. These rules help keep out spammers, trolls, and cyberbullies off your streams. You can use this panel to create a list of chat rules and describe the consequences of not following the rules on your Twitch profile.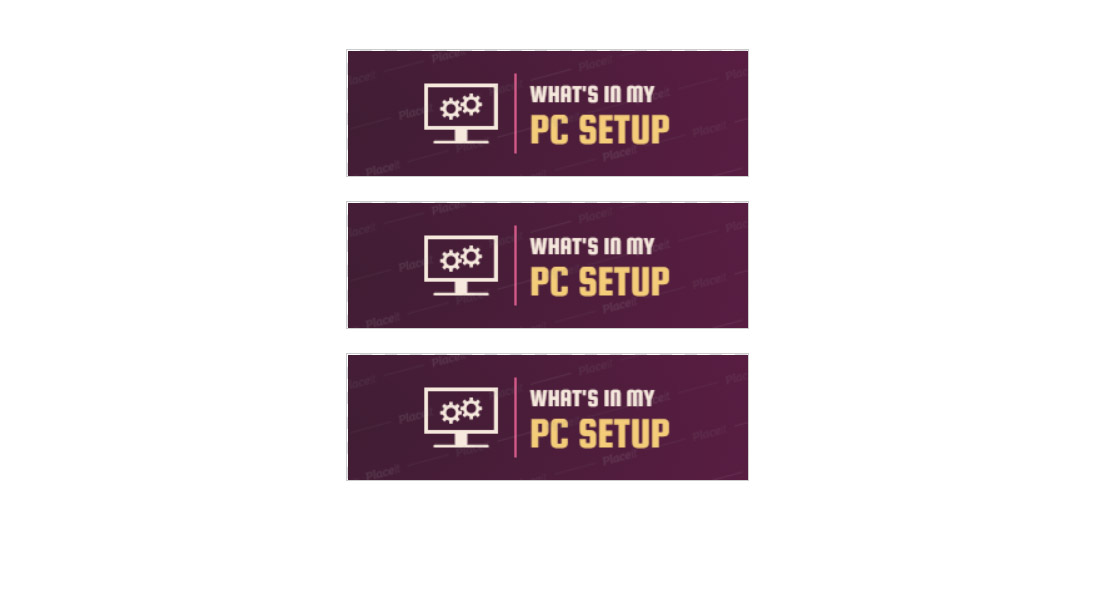 A common question most gaming streamers on Twitch gets is people asking the specification of the PC setup. You can answer this question once and for all by creating a panel on your profile will all the info about your PC specs.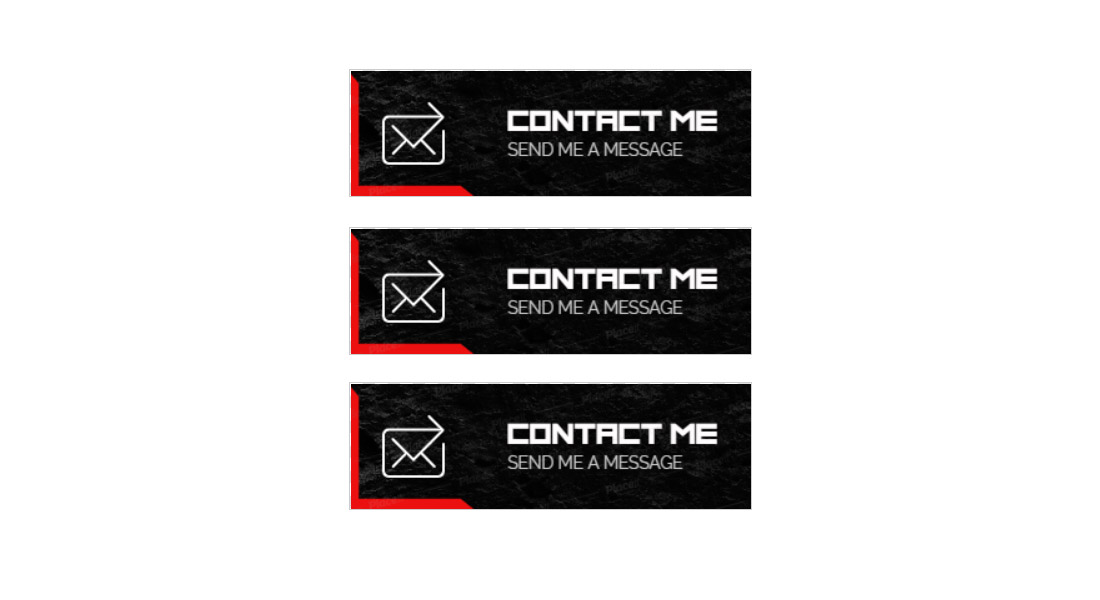 This Twtich panel template will help highlight your contact information on the profile. If you want to attract sponsors or even team up with other streamers, a "contact me" panel will come in handy. You can use it to link to your website or email as well.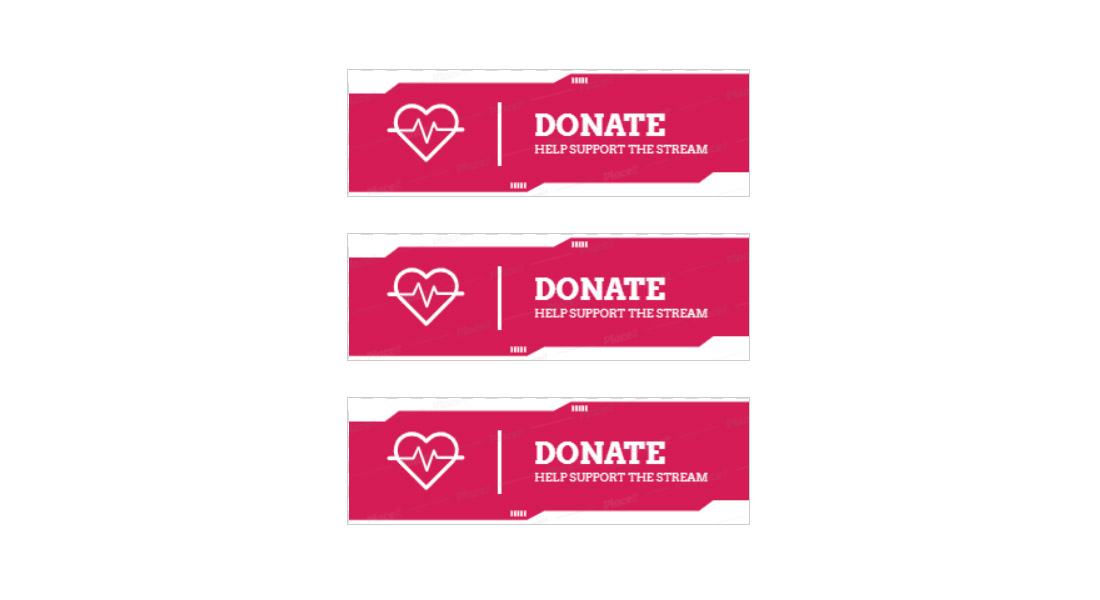 Charity streams are a great way to promote your channel while also helping raise money for a good cause. This Twitch panel template is designed just for promoting the donate buttons for charities. You can even use it to link to your favorite charity from your profile.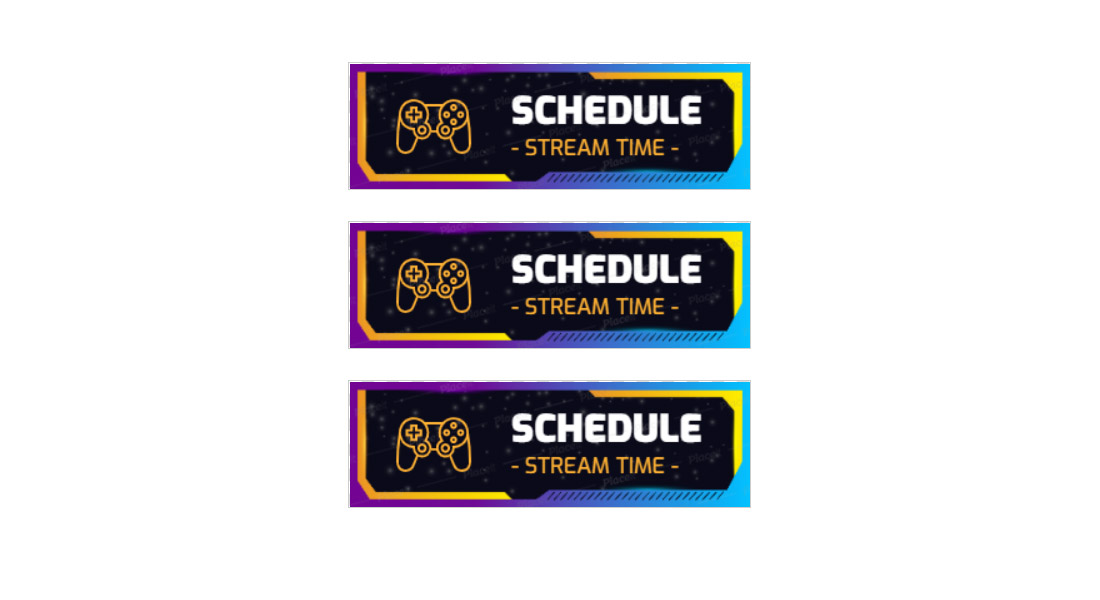 Showcase your stream schedule using this free Twitch panel template. It comes with a colorful and creative design that will surely make your profile stand out from the crowd.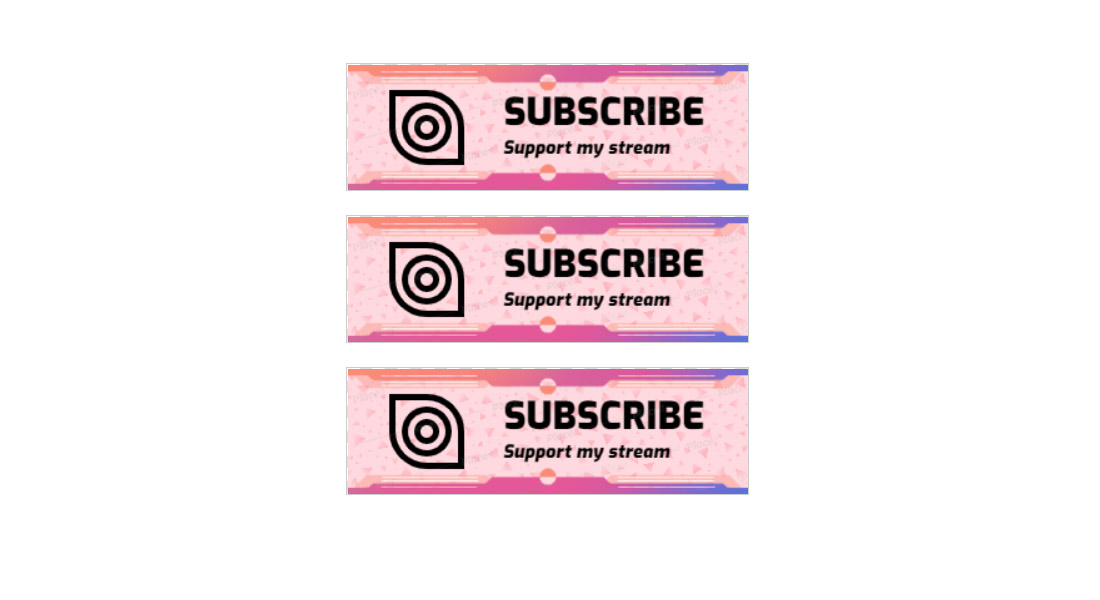 Ask your audience to support your stream and follow your channel using this free Twitch panel template. It comes with a creative and feminine design that makes it ideal for female streamers.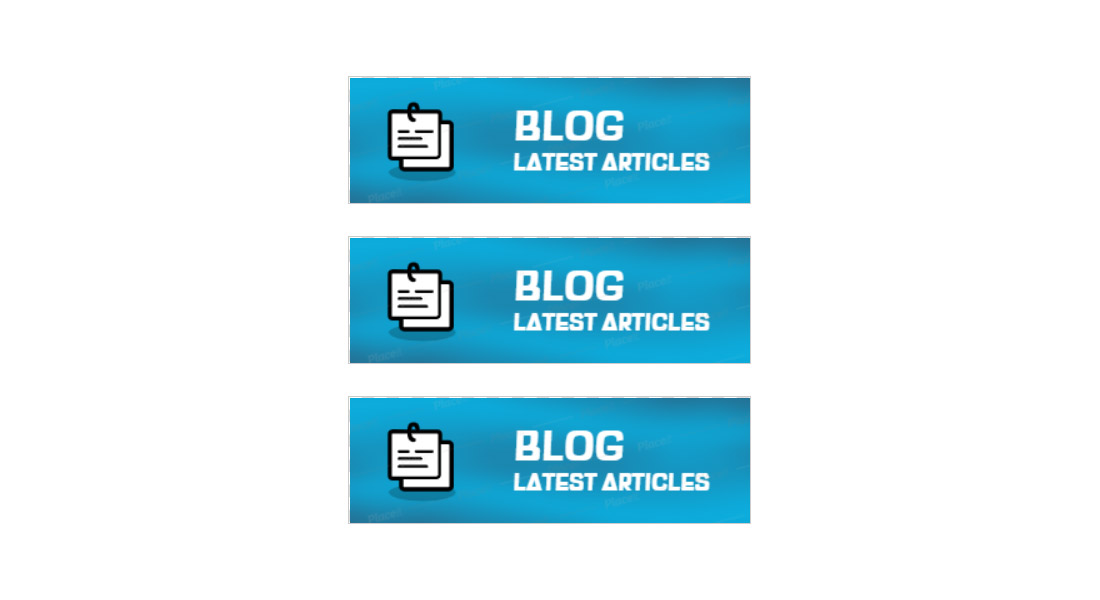 If you have a blog or a website you want to promote from your Twitch channel, use this free panel template. It's easily customizable so you can change its colors and fonts if you want.
5 FAQs About Twitch Panels
These frequently asked questions about Twitch panels will help you understand how to make the most of this feature.
What Is a Twitch Panel?
Twitch panels are small graphics or images you use to promote different information related to your Twitch channel. Like links to your Twitter and YouTube. Or to add more information about your stream schedule. The panels help keep all this information well organized.
How To Add Custom Panels On Twitch
Adding a panel to your Twitch profile is easy. Simply follow the steps below.
Login to your Twitch account and go to your profile page
Switch to the About page and scroll down to find the "Edit Panels" toggle button and enable panel editing
Click on the plus (+) icon and choose "Add Text or Image Panel" option to add custom panels
Add your panel image, link, and description. And click Submit.
How To Edit a Twitch Panel Template
Depending on the file format of your Twitch panel template, you can use the appropriate graphics editor to customize the template. For example, PSD files can be customized using Photoshop or Affinity Photo. You can open your template using a graphic editor and change colors, fonts, and more.
What Is the Ideal Twitch Panel Size?
The ideal size for a Twitch panel image is 320 x 160 pixels. Although, you can change the height to your preference.
What Twitch Panels Should You Have?
While you can add any kind of panel to your Twitch profile, there are a few specific Twitch panels every streamer should have on their profile.
An about panel describing your channel, a donations panel describing your goals, PC setup panel for sharing PC specs, as well as panels for Discord, Twitter, and YouTube are some of the must-haves.
Looking for a stream overlay template? Then be sure to check out our best Twitch stream overlay templates collection.