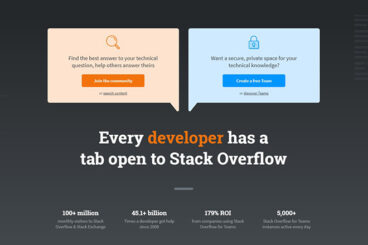 Networking is an important part of almost every career, especially web design. And being part of a community related to your industry can bring many benefits.
When you join a community, you'll always have a place to turn to when you want to seek advice, get feedback on projects, find a solution to a problem, or even stay on top of the latest trends.
If you're a web designer looking for the right community to join, we've got you covered. In this post, we showcase some of the best web design communities and discussions forums you can use to ask, learn, and share your design knowledge.
Whether you're an experienced web developer or just getting started as a web designer, these communities will help you connect with fellow professionals and learn from their experiences.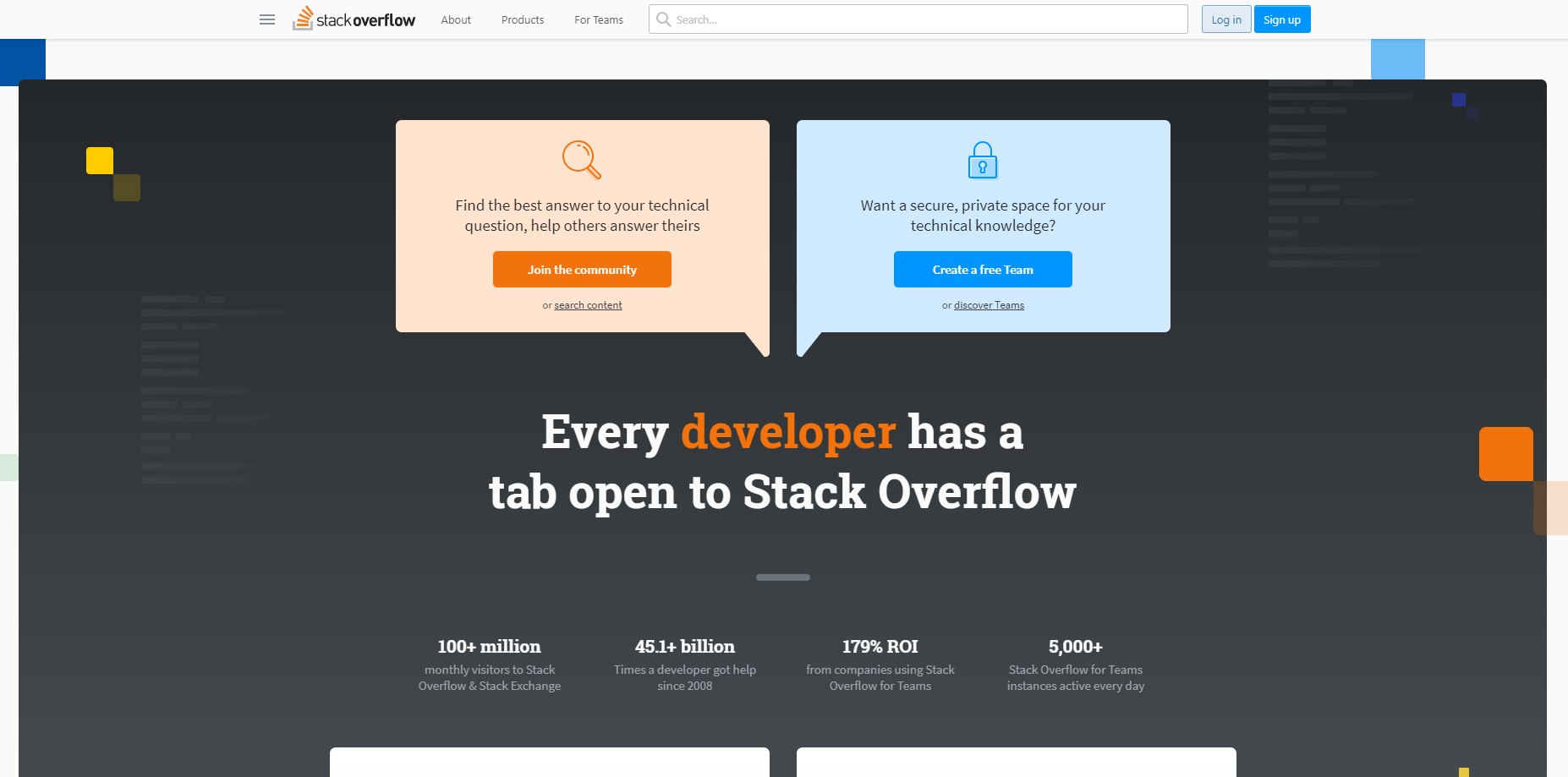 StackOverflow is the biggest forum dedicated to developers. It receives over 100 million visits every month and it's shared by all kinds of developers from web developers to mobile devs, software engineers, and much more.
StackOverflow is the perfect place to find solutions to common web design issues and even seek advice from fellow designers. If you want to troubleshoot a bug or issue, you'll likely find the solution on StackOverflow already posted by another user. It's that popular.
Quora is one of the most popular Q&A websites that allows you to ask questions and find answers on every topic you can think of. It doesn't matter if you want to ask a question about front-end design, UX design, WordPress, or even SEO, there's a "Space" in Quora for everyone.
Quora allows users to ask questions, help others find solutions, follow "Spaces" related to their interests, and discuss things that they're passionate about. Quora has dozens of categories and Spaces for web designers as well.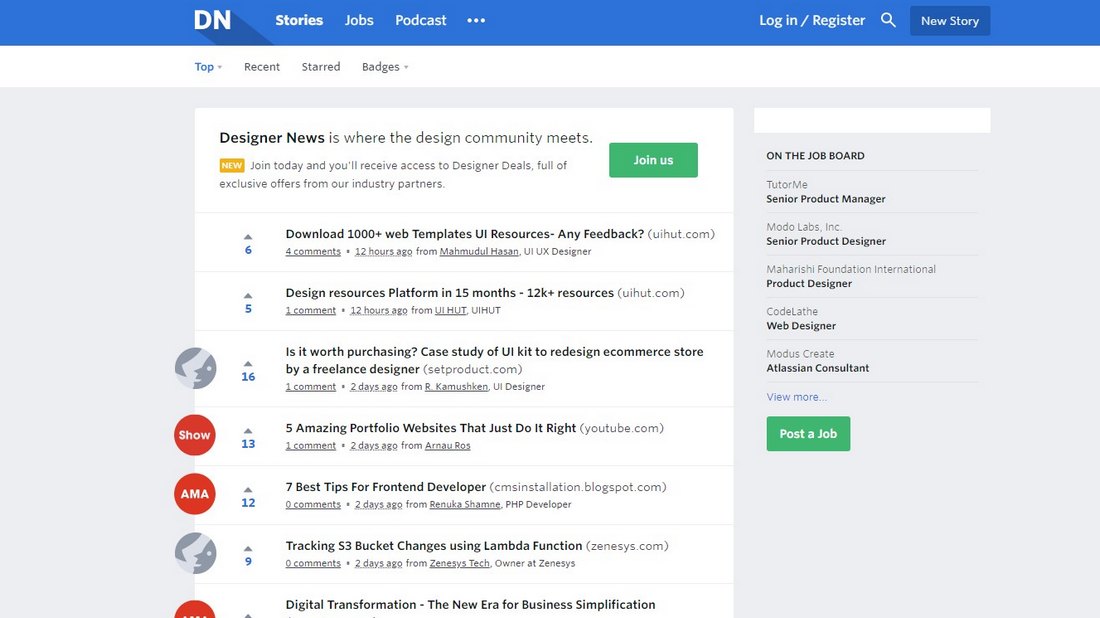 Designer News is like Reddit for designers. It's a place for you to stay up-to-date on the latest design trends and topics related to web design. You can also ask questions, get feedback on your projects, and share links.
If you're the type of designer who likes to follow trends and find useful resources, Designer News is a great community to be in. It also has a job board for finding gigs as well.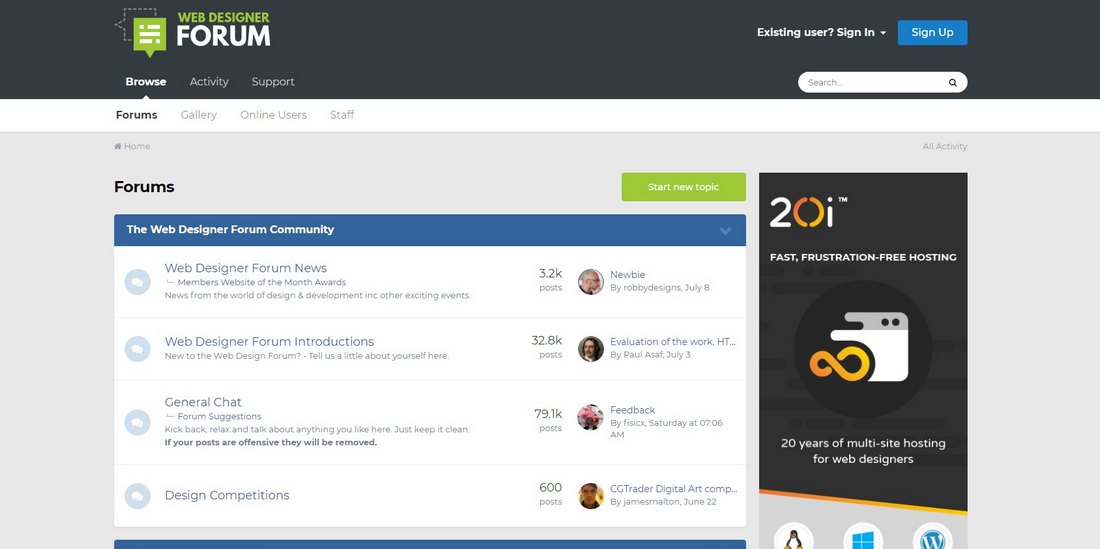 Web Designer Forum is an all-in-one space for web designers and developers. The forum is divided into multiple categories, including web design, development, and marketing.
Each section also features sub-categories for discussing topics like UX design, SEO, feedback, and more. Compared to other communities, this forum is not very active. But a great place to explore web design discussions nonetheless.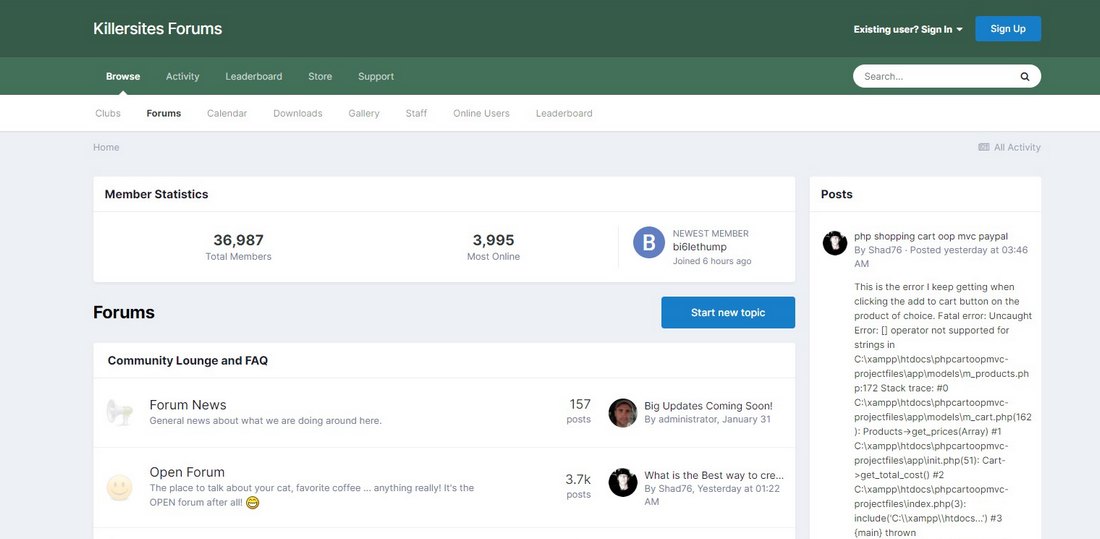 A very active and all-inclusive space for all kinds of developers and designers to discuss all things related to web design. Killersites Forums hosts over 36K members and it lets you share and discuss a wide range of topics.
There are sections in this forum for web design, UX design, programming, and more. There's also a category in this forum for complete beginners, which we thought is a nice gesture to welcome newcomers to the design community.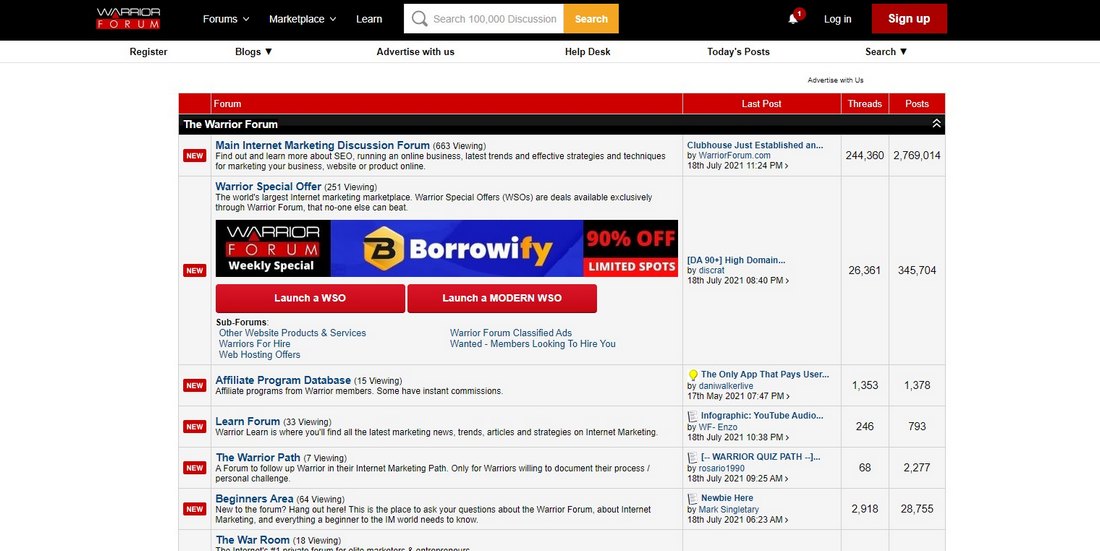 Warrior Forum is one of the longest-running forums on the web. It's also one of the most active forums that host millions of posts, mainly related to marketing.
Even though Warrior Forum is dedicated to marketers, it also features sections and categories for web design, SEO, and programming as well. You'll be able to find a lot of like-minded designers in this community.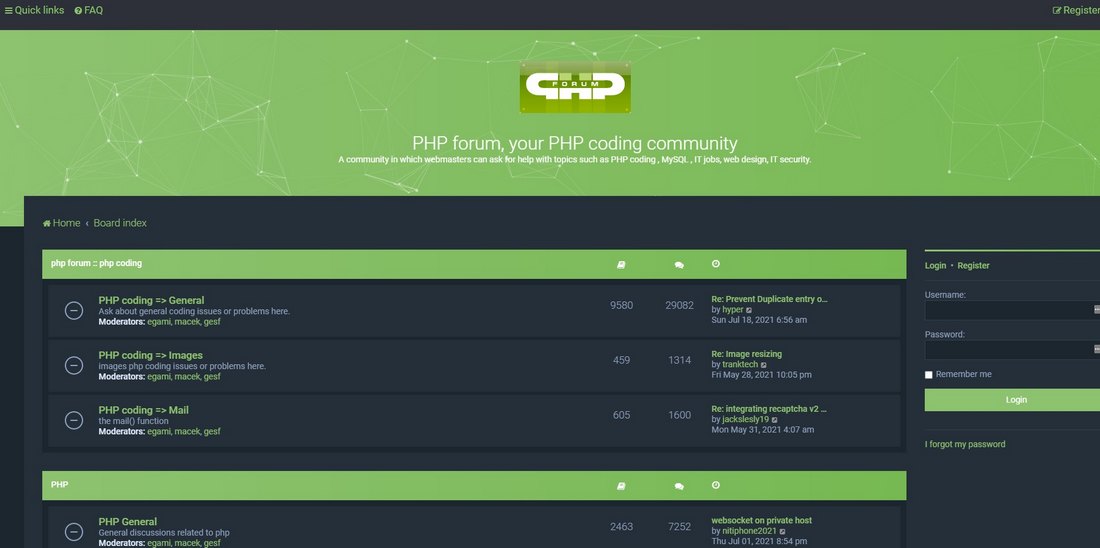 Just as the name suggests, this forum is all about PHP. It's a dedicated space for developers who are passionate about the popular programming language. The forum includes sections about PHP security, sharing scripts, as well as for HTML and JavaScript as well.
If you're a WordPress developer or designer, this forum is a great community where you can learn from others just like you.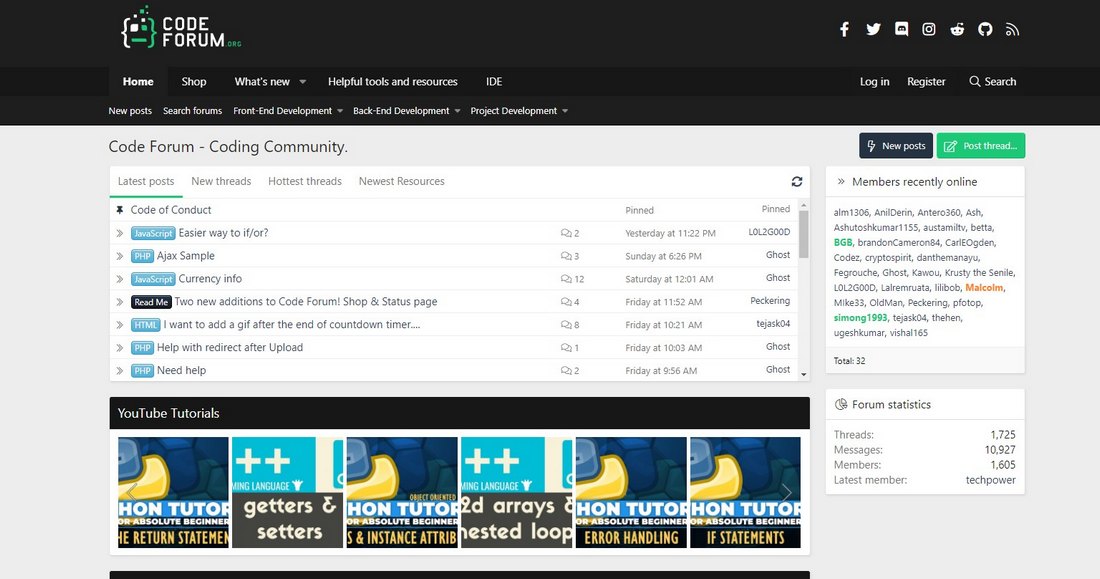 Code Forum is another community for developers. This forum has spaces for both front-end and back-end developers. You can use them to discuss everything from HTML and CSS to PHP, Java, Python, and almost every other programming language.
Code Forum also lets you discuss and learn project development from its web, app, and game development spaces. It's a great community full of designers and developers alike.
If you're a front-end web designer, this is a community that you'll definitely want to join. It's a community made just for HTML and CSS enthusiasts.
HTML Forums is the best place to learn, discuss, and share your experiences of web design. It has spaces to share tutorials, review websites, talk about graphic design, SEO, and even has contests that you could participate in to win goodies.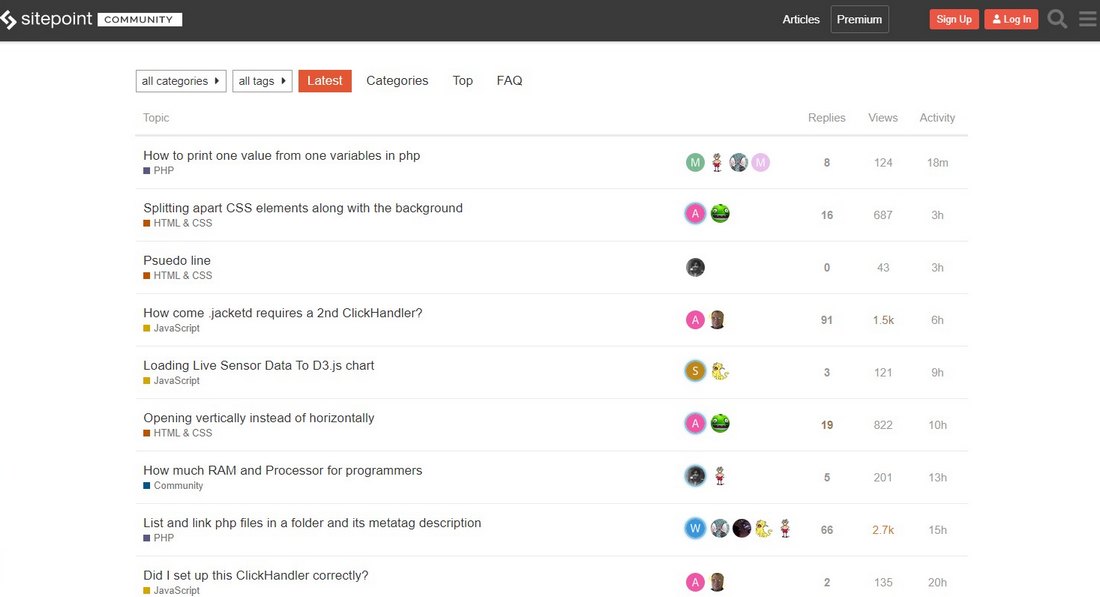 The community created by Sitepoint is another great platform for both web designers and developers. While the forum has a simpler layout with an old-school user interface, there are multiple categories and tags for you to explore in this community.
Sitepoint Community is suitable for discussing all kinds of topics related to web design, including programming languages, web accessibility, marketing, and web hosting.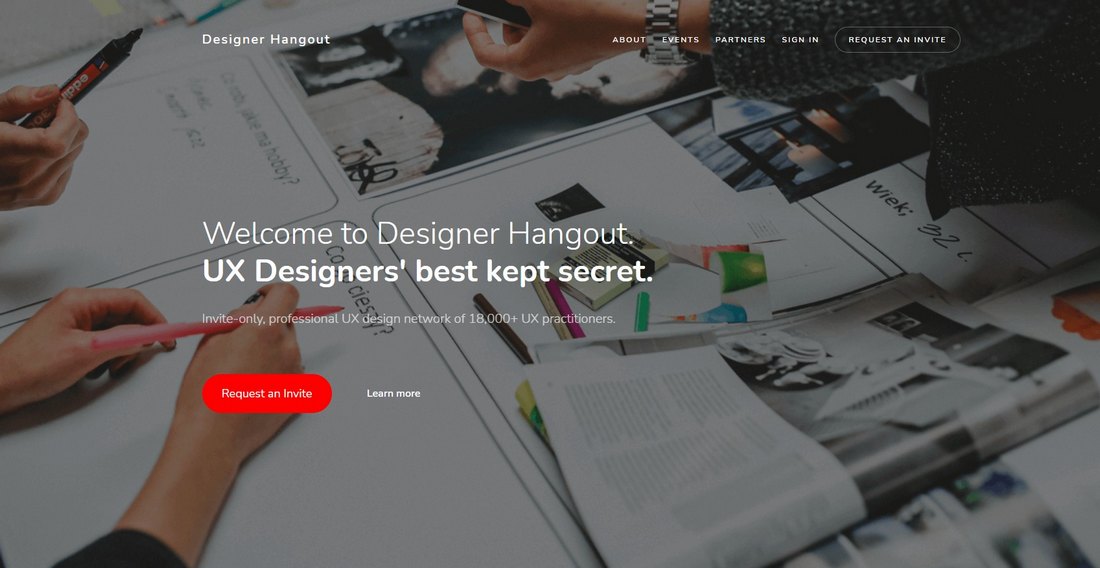 User Experience Design (UXD) is a crucial part of the web design process. Most web designers now consider UXD a part of every project they work on. This is an exclusive community you can join to discuss your passion for UXD.
Designer Hangout has over 18K UX professionals. But it's an invite-only community. Which means it's not as easy as entering email and password. You need to request an invite to get accepted into the community.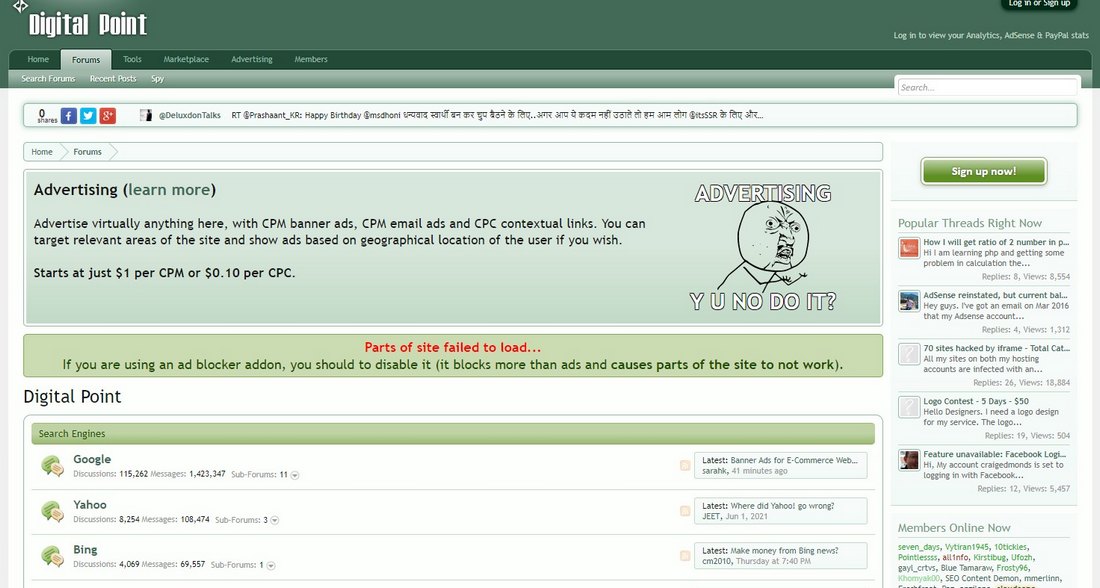 Digital Point Forums is another forum for professional marketers. However, it also features many categories and threads useful to web designers as well.
The forum has topics in various categories, including search engines, HTML and web design, content management, programming, SEO, and so much more.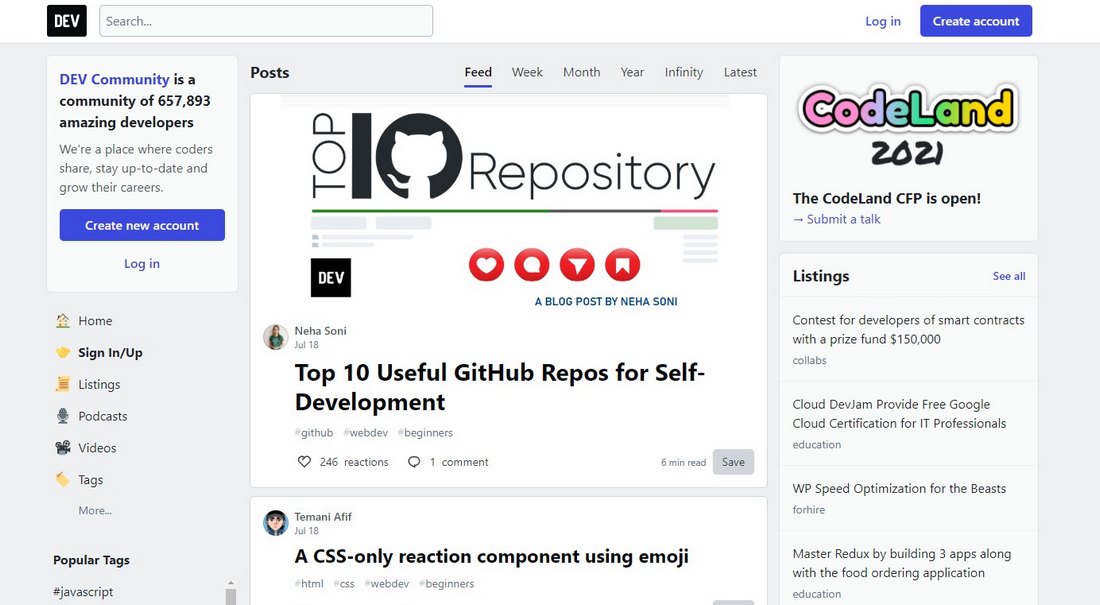 DEV Community is one of the biggest forums on the web dedicated to developers. It boasts over 650,000 members who are passionate about programming and web design.
DEV Community allows you to explore and discuss topics related to front-end and back-end development. You can also explore its video content, listen to podcasts, and much more as well.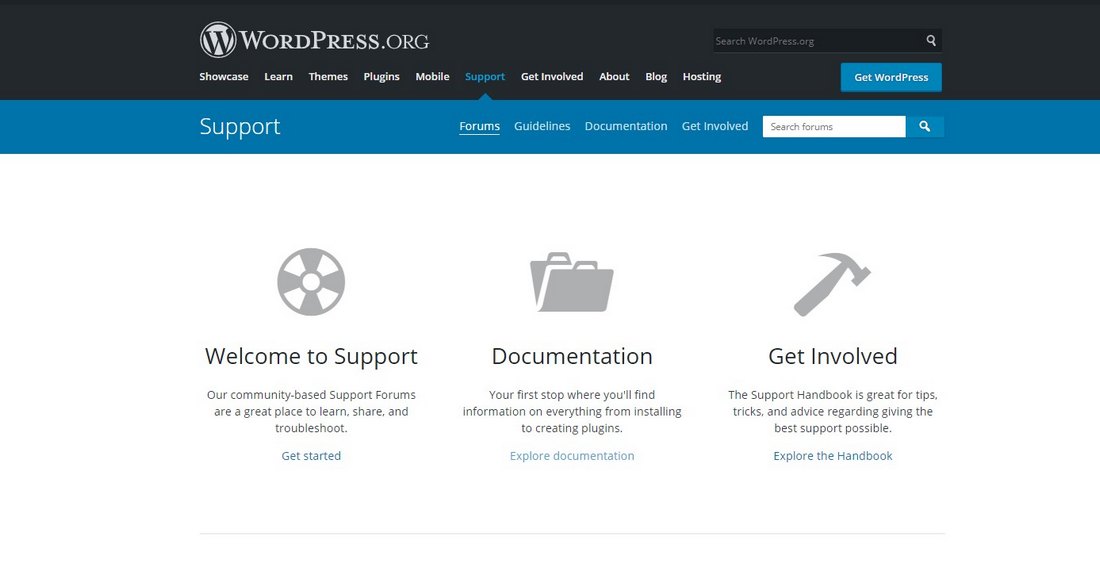 This forum needs no introduction, especially for WordPress developers. It's the main forum where you can share your frustrations about WordPress bugs, issues, plugins, and themes.
There are also several forum categories in the official WordPress forums, including spaces for requesting feedback, accessibility, and troubleshooting. If you're a WordPress developer, you should keep these forums bookmarked.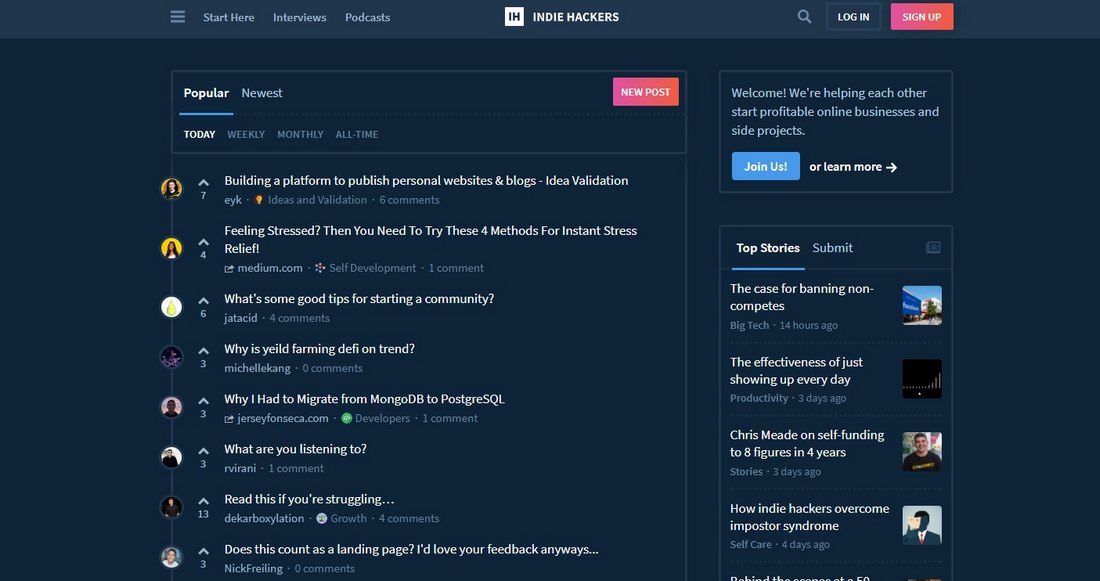 If you're a web designer or a developer working on a big project, Indie Hackers is a great community where you can seek advice from fellow developers and entrepreneurs.
This forum is especially suitable for professionals working on personal projects, web app development, and startups.
Web Hosting Talk is the go-to community for learning everything about web hosting. If you want advice on choosing the right hosting plan or finding out which hosting provider is suitable for your projects, this forum is the place to find the right answers.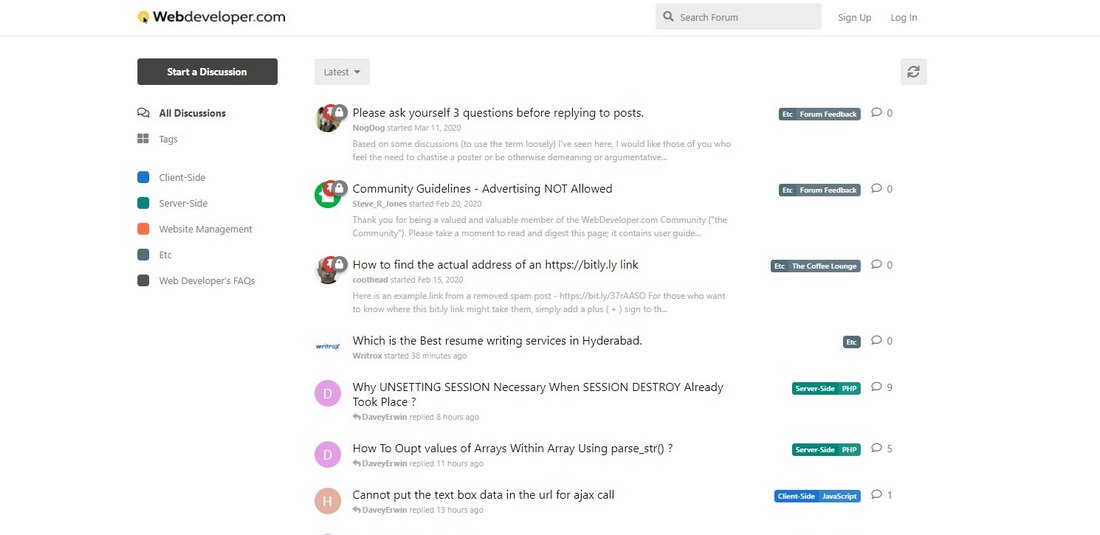 Another forum community for web developers. This forum is mainly for discussing topics related to client-side and server-side website management.
You can also use the forum to learn about web development, find solutions to common issues, and much more.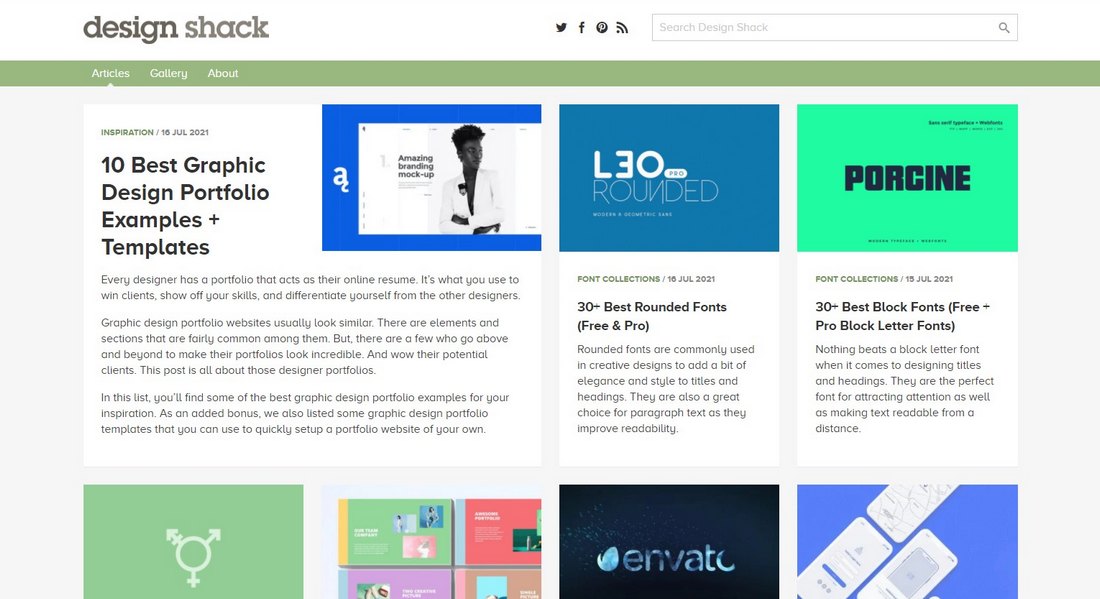 We also wanted to mention our own Design Shack Community. Here you can signup to receive our weekly newsletter full of design resources. As well as upload your own website and graphic designs to our Design Shack gallery to show them off to the world.