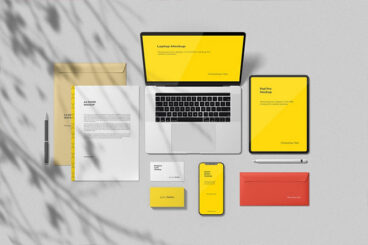 Designing stationery and items for brands is a process that involves a lot of complex steps. Presenting your branding designs to clients in a way that creates a unifying look is a key part of that process. And that's where branding mockups come in.
With branding mockups, you have a chance to show your clients the many different elements of a brand design in one place. This allows clients to see the unified branding design and how it all looks when they all come together.
We've handpicked some of the most amazing-looking branding mockup templates you can use to present your branding designs to clients, in your portfolio, or on social media.
There are many different types of branding mockups in this collection, including ones for showcasing branded stationery designs, hotel branding designs, fashion brands, corporate brands, and more.
Explore all the templates below to find a branding mockup for your project.
Download thousands of beautiful product mockups (for both physical products and devices), to showcase your digital or physical design with an Envato Elements membership. It starts at $16 per month, and gives you unlimited access to a growing library of over 2,000,000 mockups, design assets, graphics, themes, photos, and more.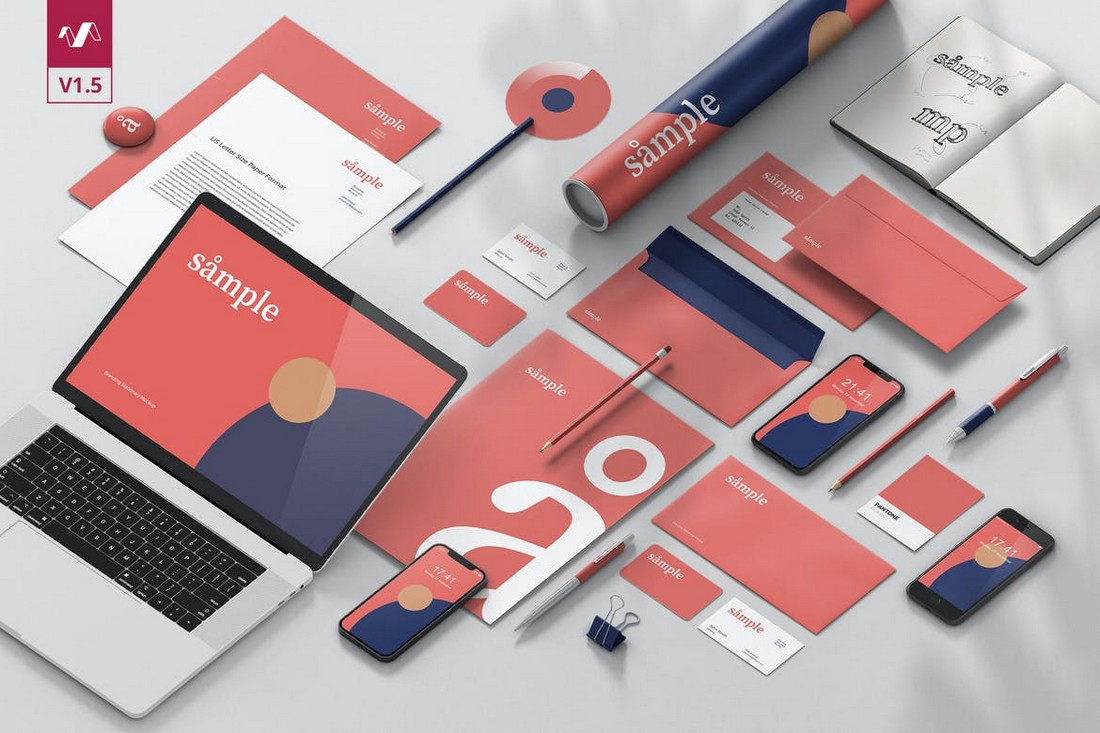 This is a complete bundle of mockup elements that allows you to create your own unique branding mockup scenes. There are 80 different stationery items included in this pack that you can pick and choose to create branding mockups for all kinds of businesses. It also includes 6 pre-made mockup scenes, 8 floor textures, 3 paper textures, 8 overlay shadows, and 3 layer styles as well.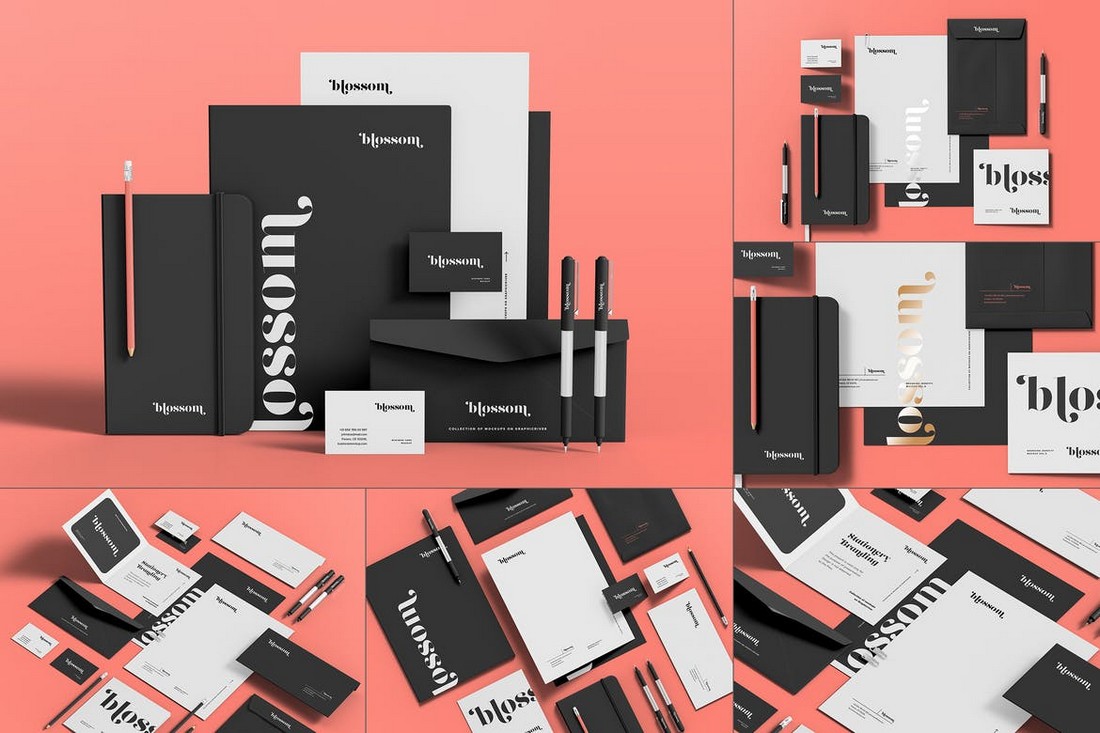 With this mockup set, you get 4 beautiful pre-made branding mockup scenes that are ideal for modern brands, agencies, and startups. Each mockup includes fully customizable designs that you can edit to your preference. There are changeable backgrounds, smart objects, and organized layers for making professional branding mockups.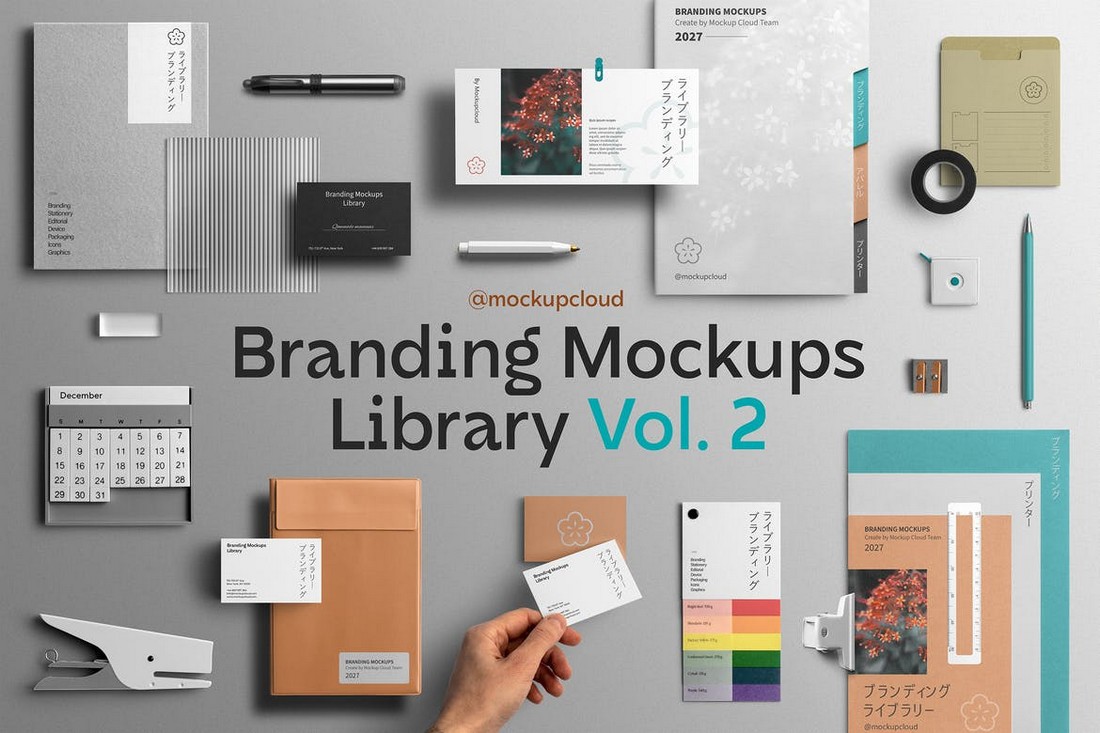 With 14 different mockup templates to choose from, this bundle allows you to create branding mockups for any kind of business you want. Each item in the mockups is isolated so you can move them around to design unique mockup scenes. You can also use various shadow overlays and background textures to customize the designs as well.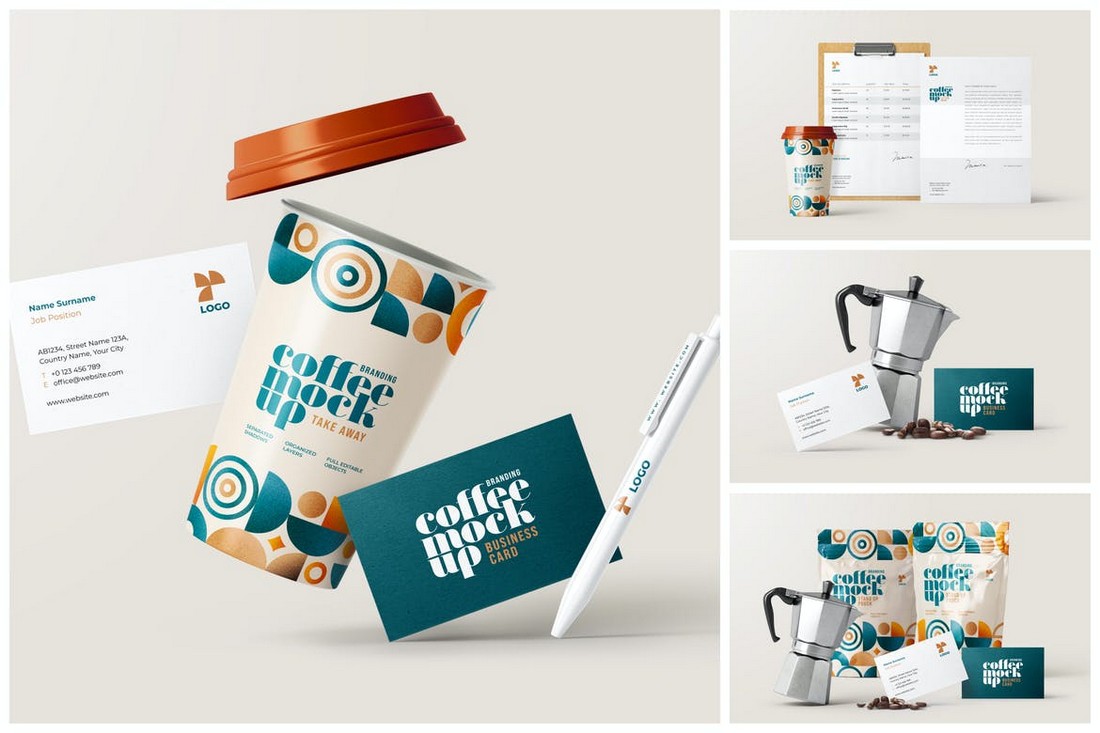 A beautiful mockup kit for showcasing a coffee brand to clients as well as on your portfolio. This mockup set includes 5 different scenes where you can show off everything from coffee cup labels to packaging, business cards, invoice designs, and more. Each mockup includes separated shadows and changeable colors for easy editing.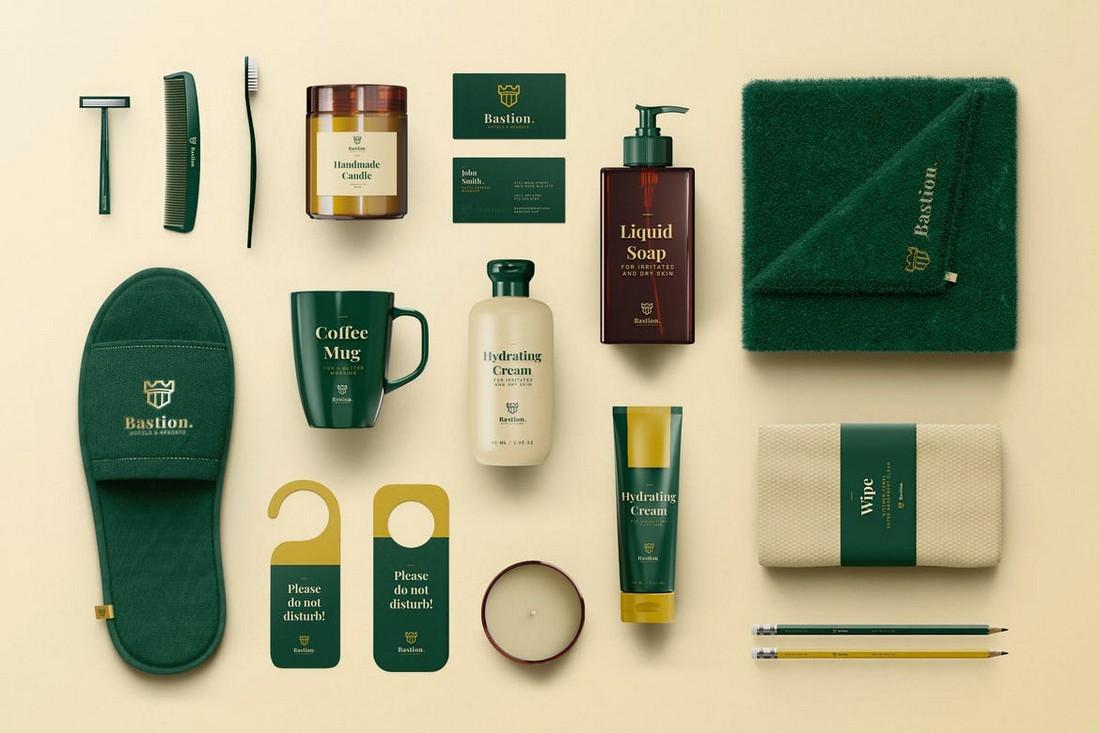 With this branding mockup kit, you can showcase a complete branding design for a luxury hotel. There are 14 different mockup templates in this bundle featuring everything you need to include in a hotel branding design. All of the templates are fully customizable and features editable backgrounds as well as smart objects.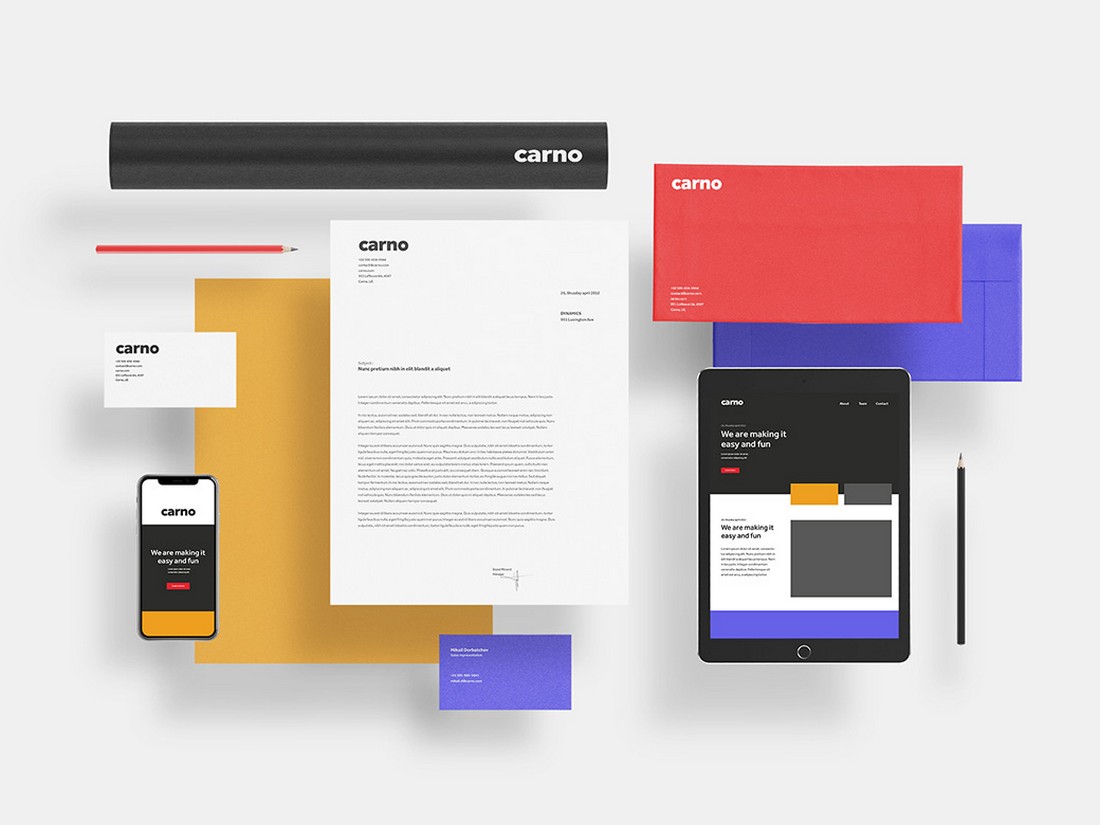 This free mockup template features a premium-quality branding mockup to showcase your designs without having to break the bank. The template features isolated objects and a fully customizable design.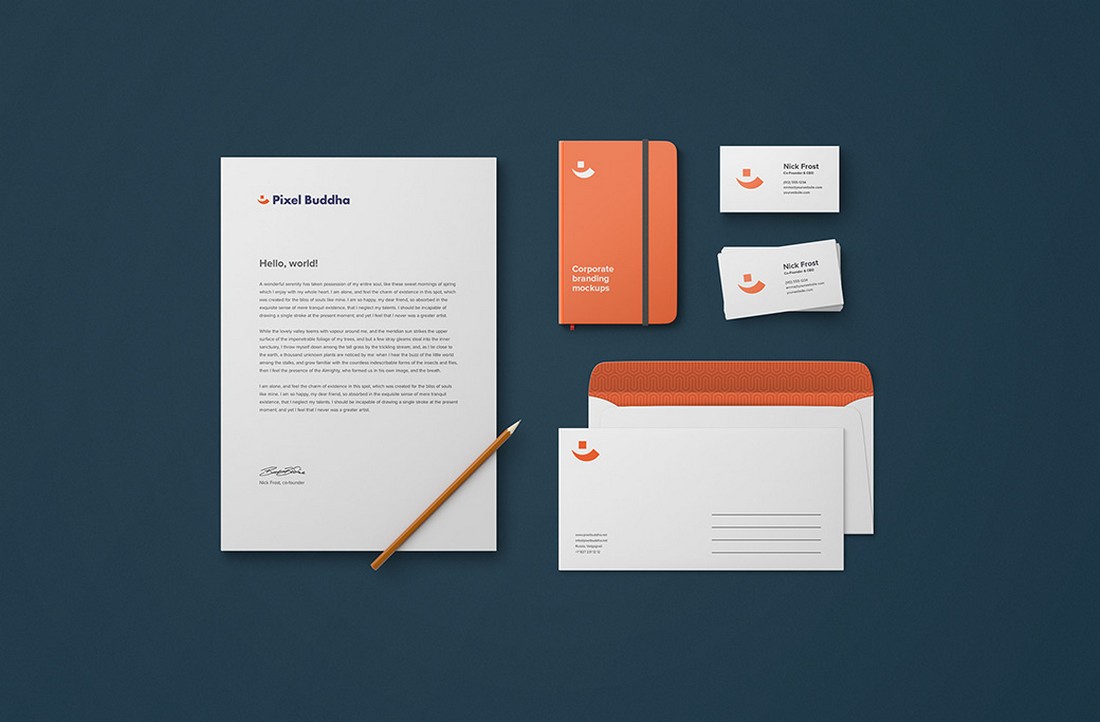 Another fee branding mockup template with a clean design. This mockup includes mockups for business cards, notebooks, letterhead, and envelope designs. The template is easily editable and free to use for personal projects.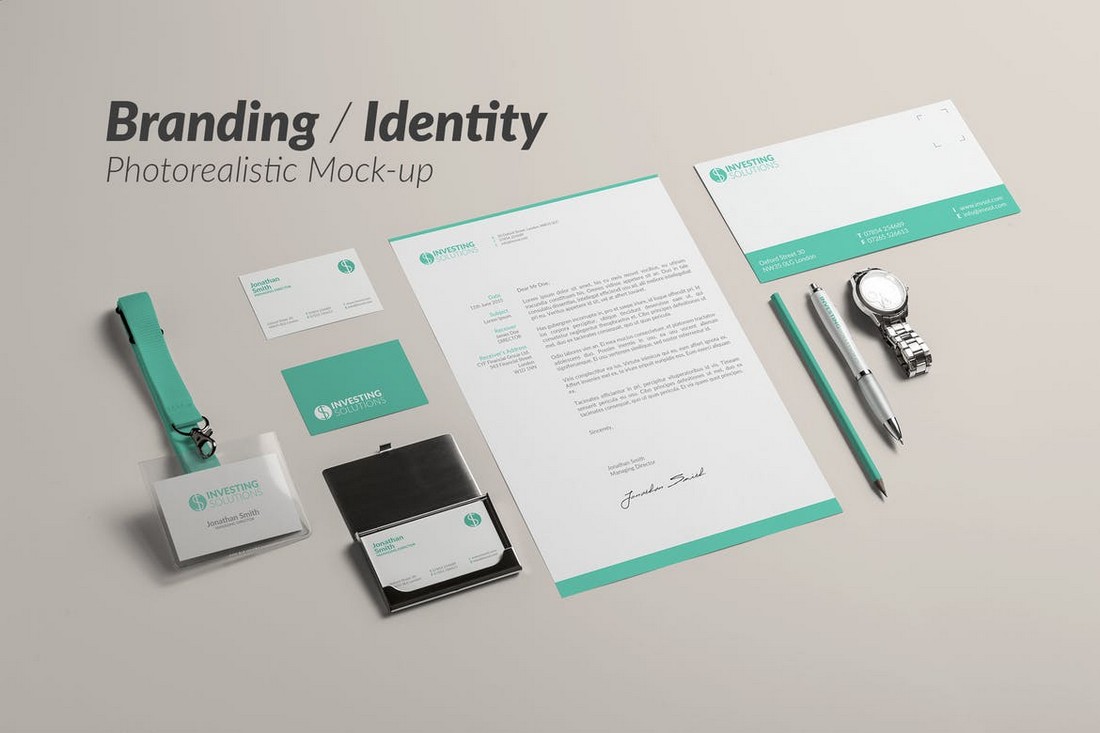 If you're looking for a branding mockup with a more realistic look and feel, this template is perfect for you. It features a modern brand identity mockup with various stationery templates, including letterheads, envelopes, business cards, and more. There are 9 different mockups in this pack with fully customizable layouts.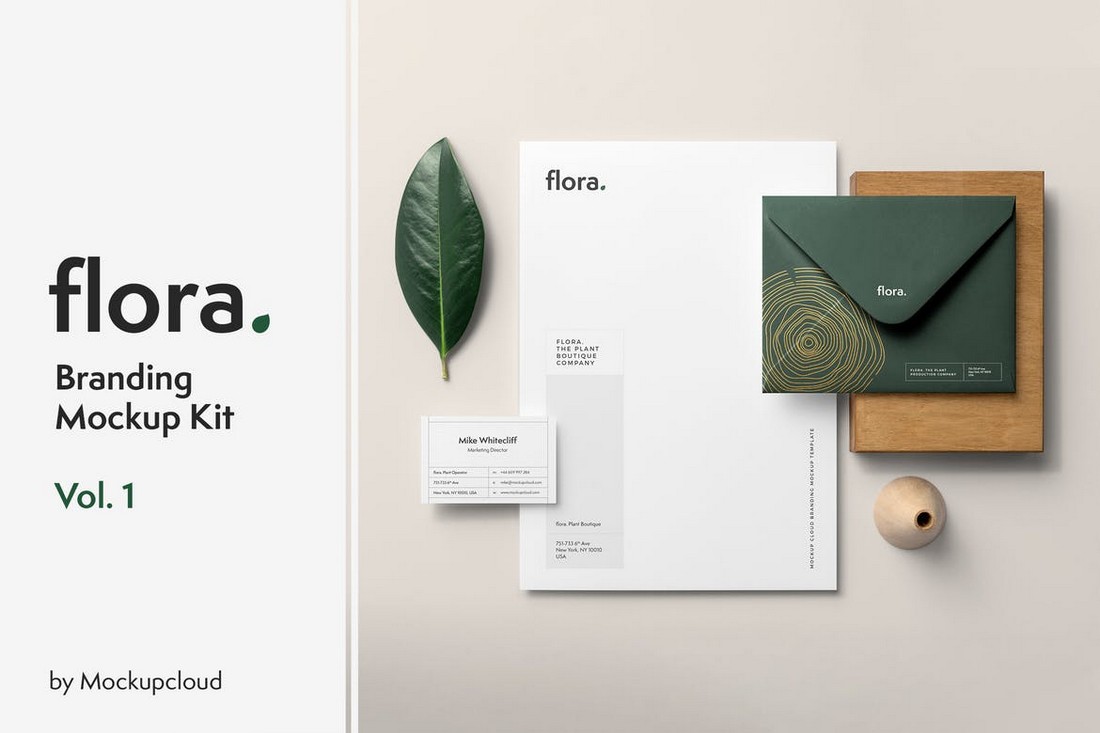 This is a collection of minimalist branding mockups that features elegant mockup scenes. There are 8 mockup templates in this bundle that are ideal for modern agencies, startups, and corporate brands. You can also choose from light and dark color themes as well as change the colors to your preference.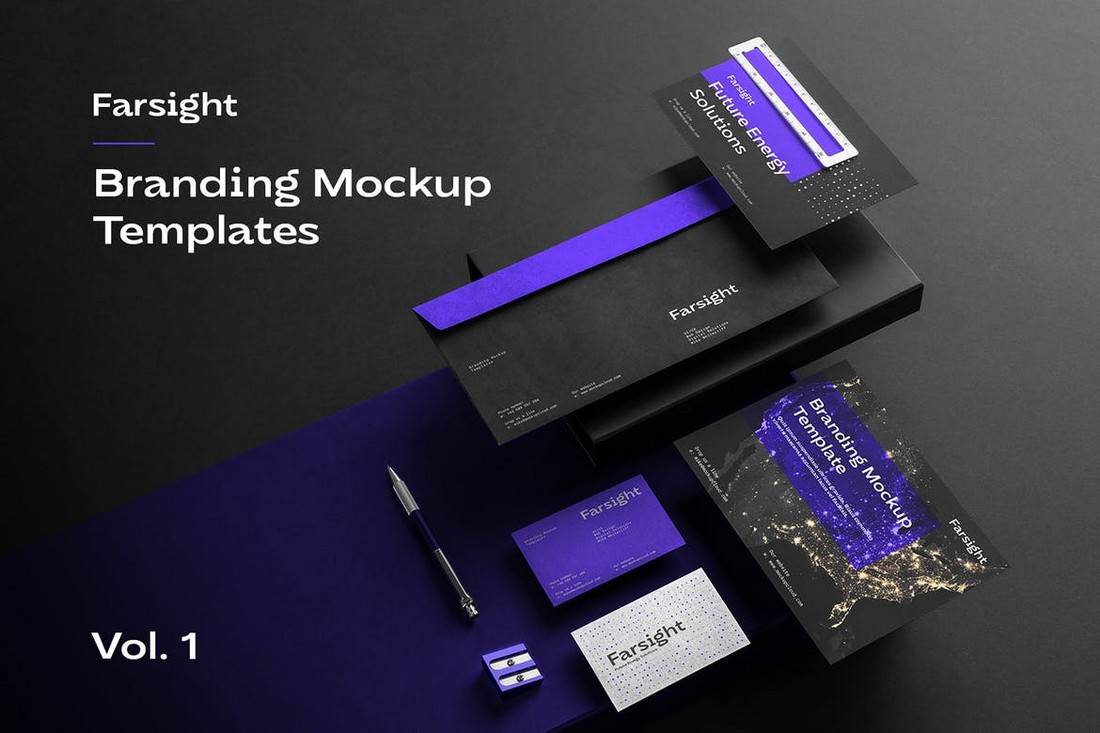 Farsight is a sleek branding mockup kit that features a set of beautiful mockup scenes. The dark and elegant design of these mockups makes them a great choice for showcasing branding designs for corporate businesses and big brands. There are 10 different mockup scenes in this bundle with various designs.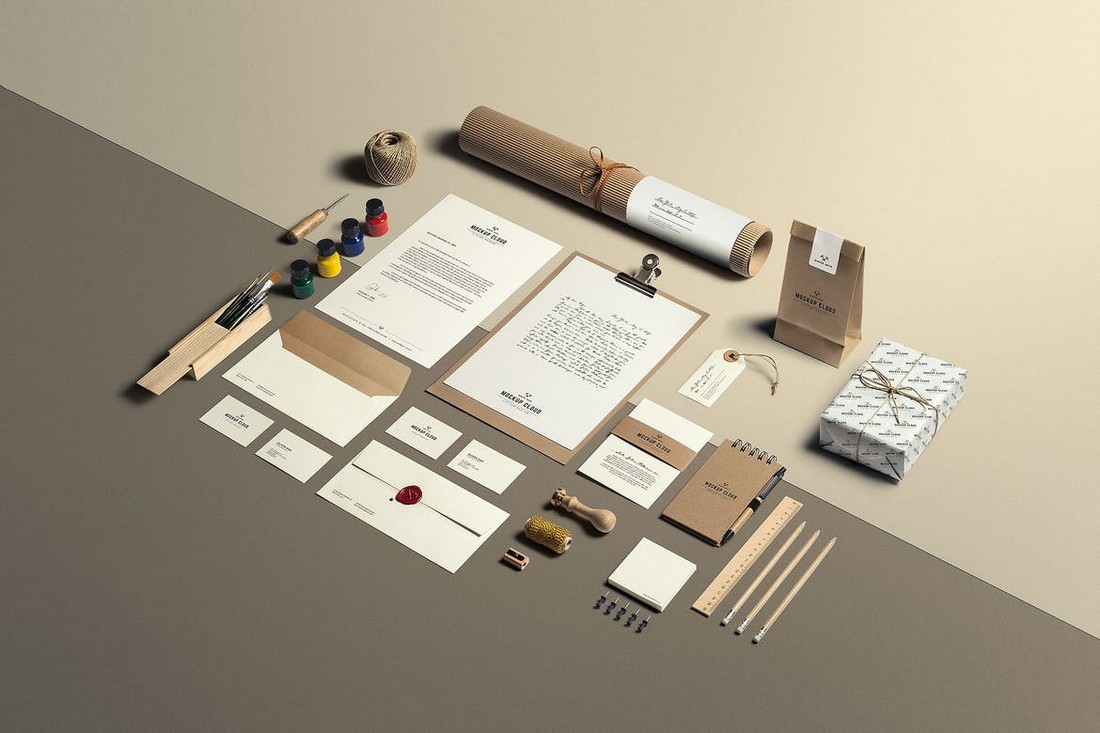 This branding mockups template is perfect for showing off your branding designs for businesses related to arts and crafts, as well as brands in many other creative industries. The template includes 6 mockups with editable shadows, changeable backgrounds, and fully organized layers.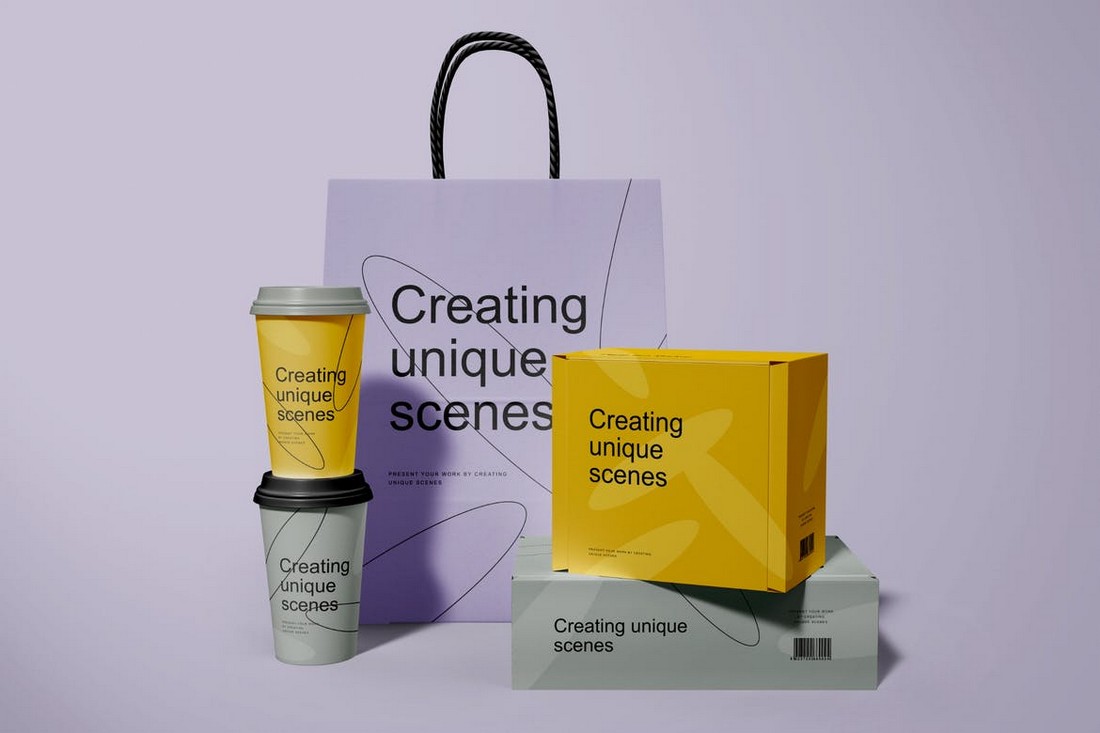 If you're working on a branding design for a fashion store, beauty brand, or even a restaurant, this mockup template will help showcase your designs like a pro. It has mockups for packaging boxes, coffee cups, paper bags, and everything in one place in an organized PSD file.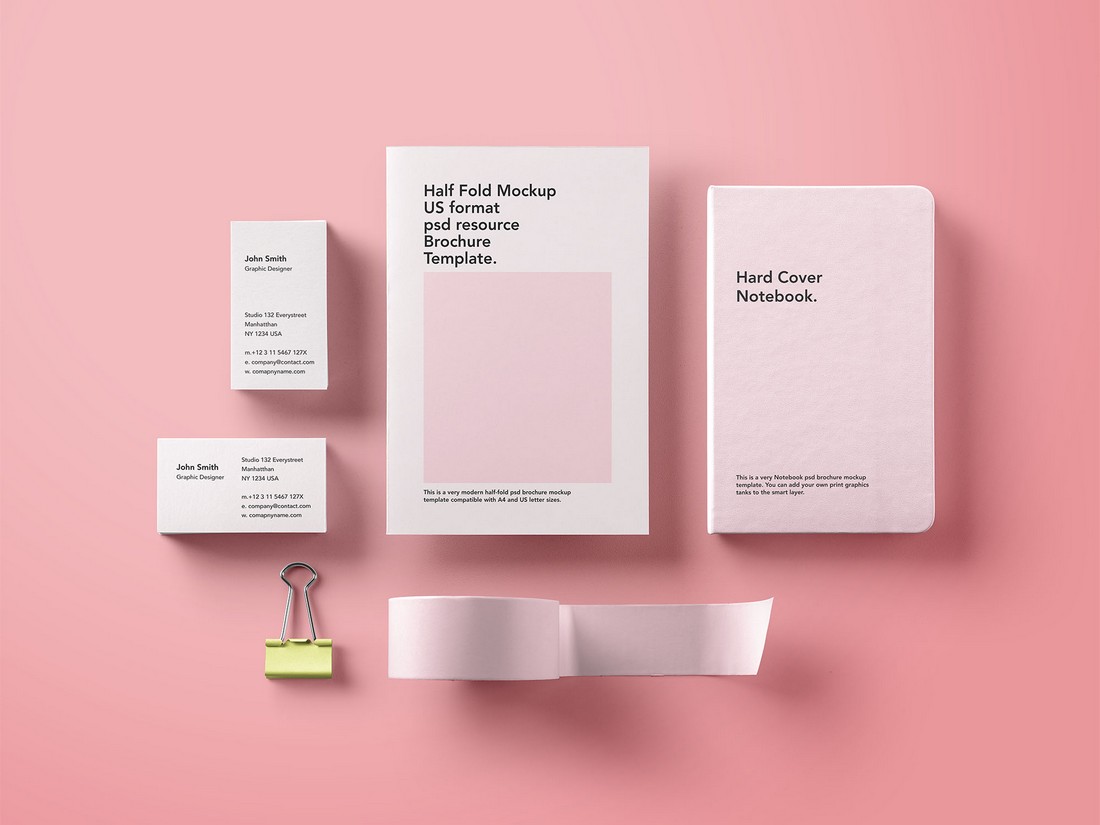 The beautiful pink design of this branding mockup makes it a great choice for showcasing fashion, beauty, and various other feminine brands. You can also customize the colors to use the mockup for other branding projects as well.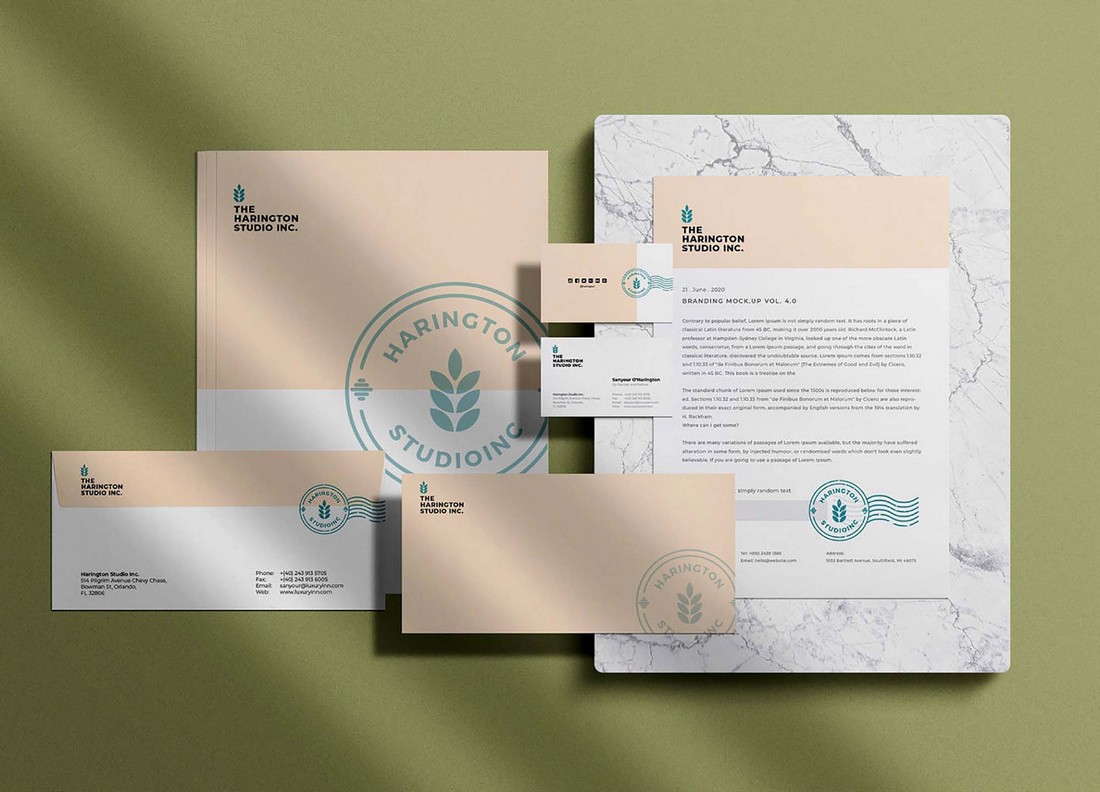 This free branding mockup includes complete stationery set for showing off your design projects. It's ideal for both client presentations and portfolios. You can download it for free and customize it however you like.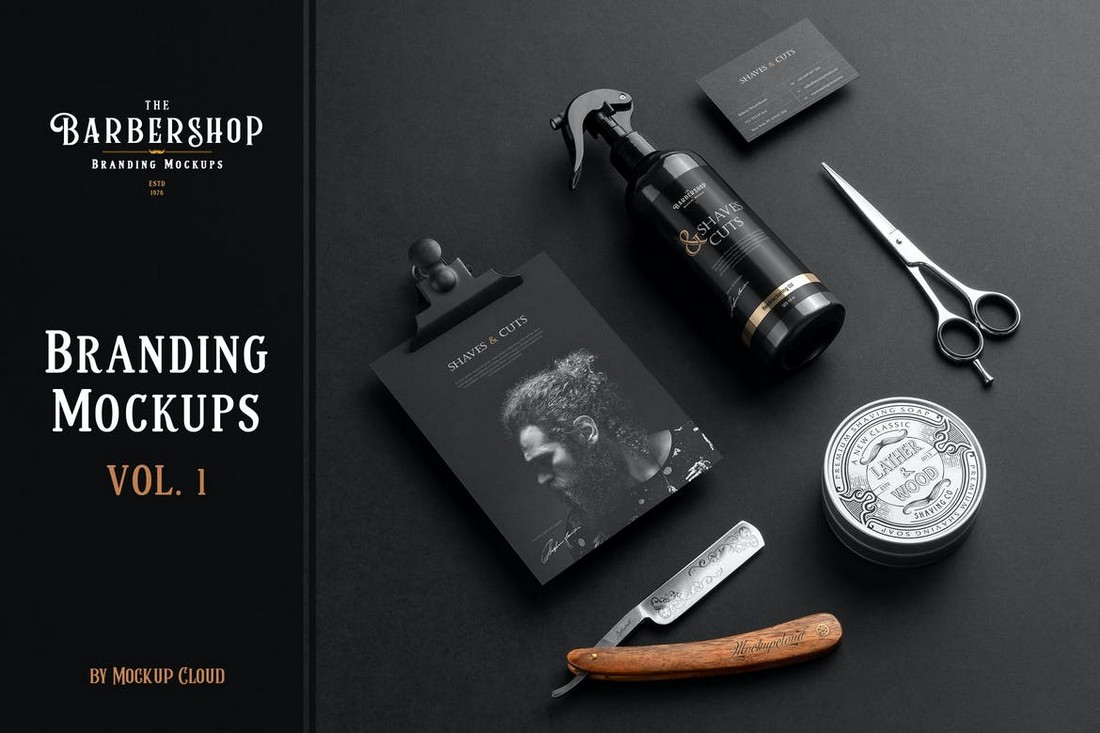 Whether you're working on a branding design for a small barbershop or a big brand salon, this banding mockup template kit has one for all. There are 14 different branding mockups in this pack with high-quality and professional designs that will elevate your branding identity designs above all else.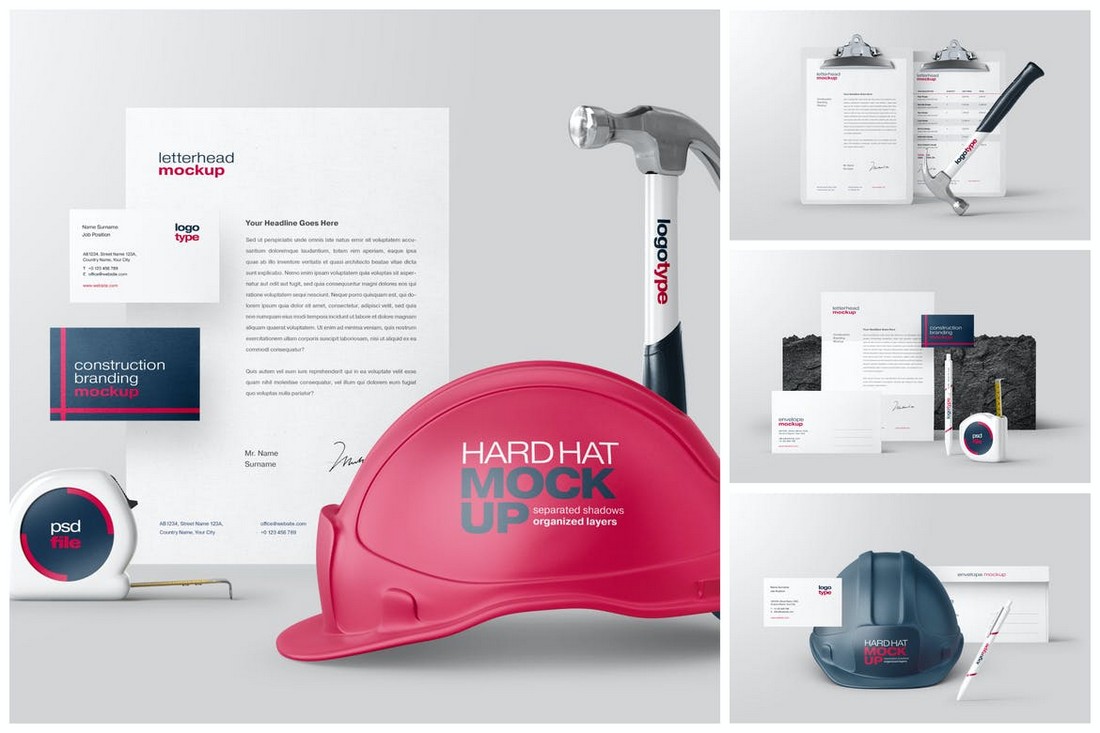 This branding mockup template kit is made specifically for showcasing designs for construction brands and businesses. There are multiple mockup templates in this collection for showing off various stationery designs. You can easily change the colors, edit shadows, and use smart objects to place your designs.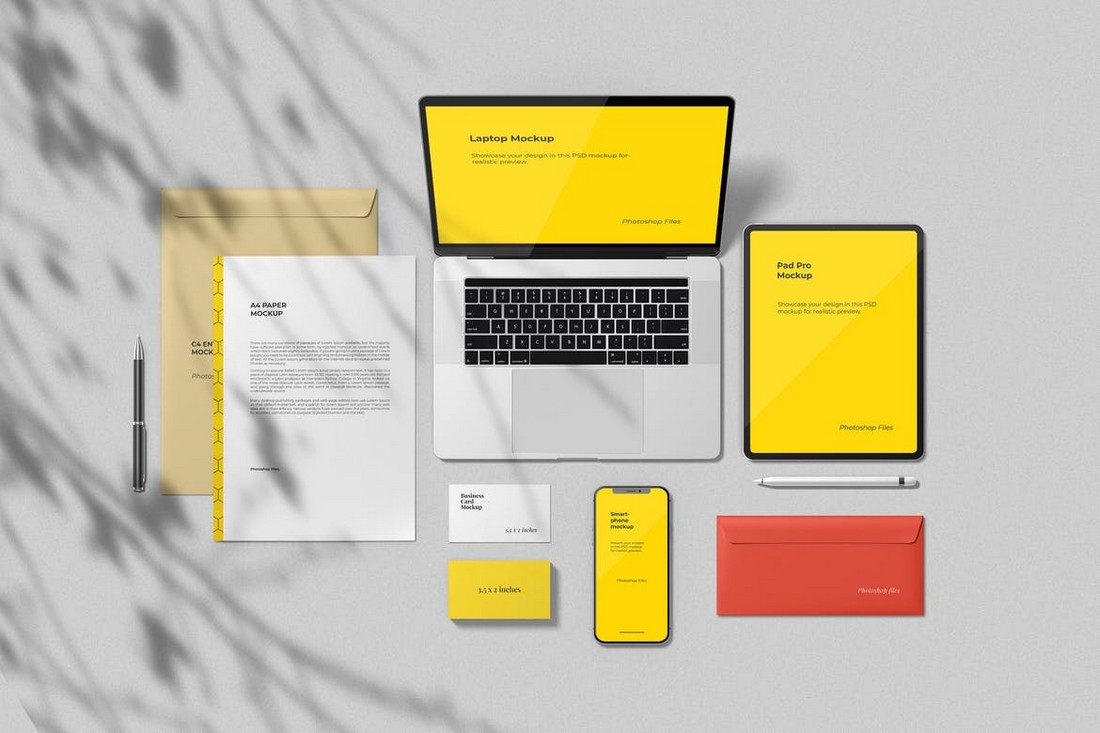 This is the perfect branding mockup you can use to showcase branding stationery designs for a digital agency. Since it comes with multiple device mockups alongside the stationery, you can easily showcase digital aspects of the brand identity using this same mockup template. It includes editable shadows and changeable backgrounds as well.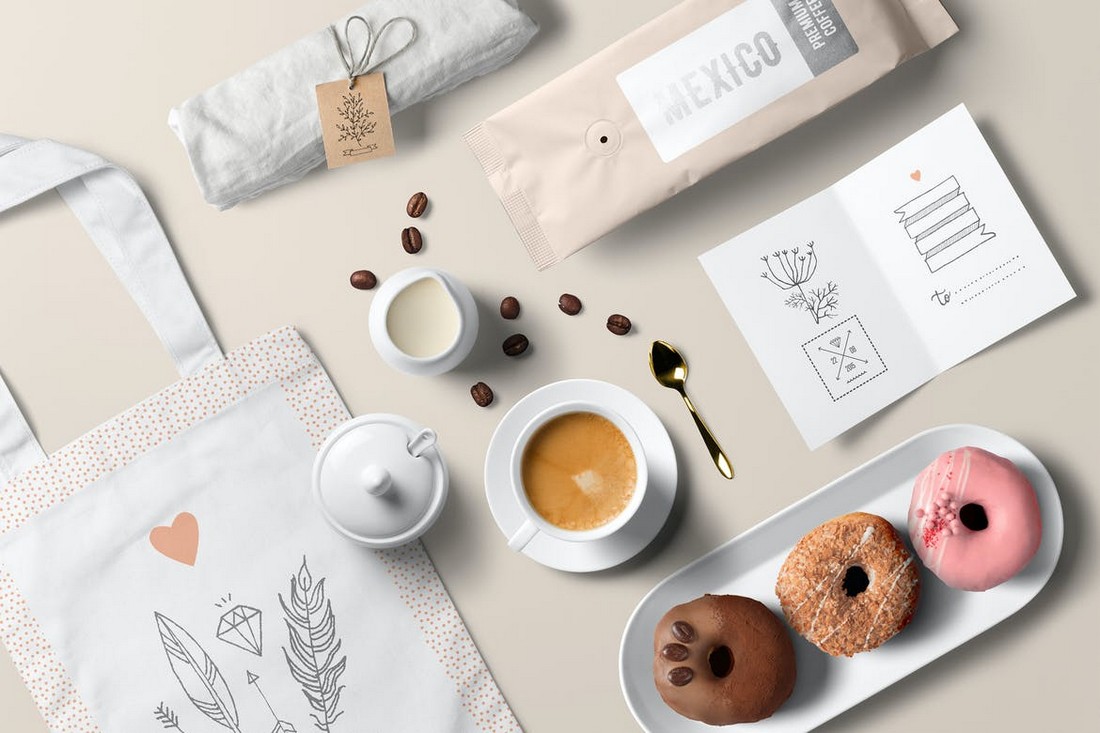 You won't find a prettier or more creative coffee branding mockup than the ones in this template kit. It includes 6 beautiful coffee branding mockups with stunning and unique designs. They are perfect for small coffee shops, restaurants, and coffee brands as well.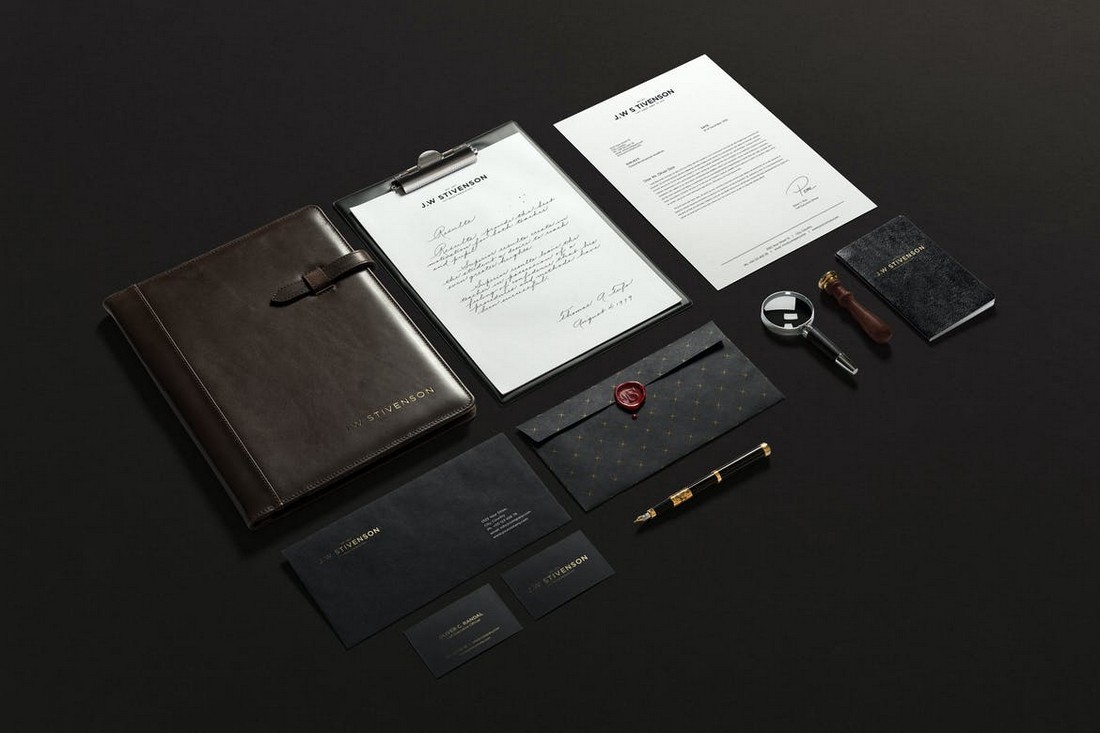 The mockups in this collection are designed specifically with luxury and high-end brands in mind. You can tell by just looking at the mockup scene that it's simply the best mockup for showing off a brand identity for a high-end business. There are 10 different mockup templates in this kit with fully editable designs.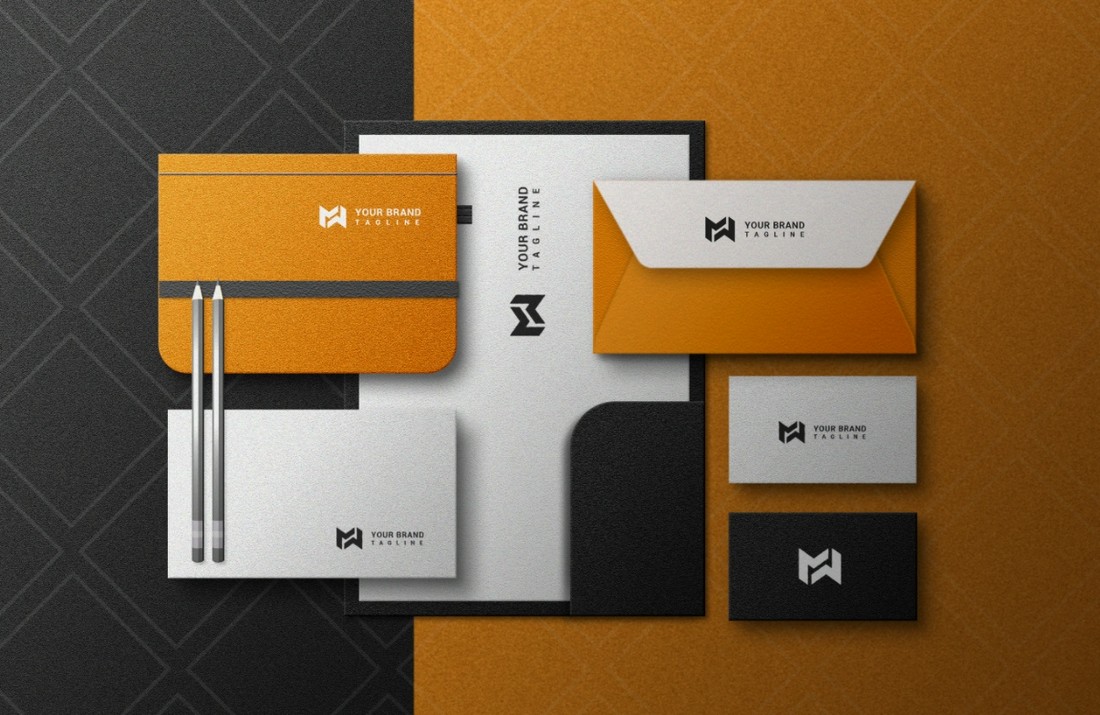 Grab this elegant branding mockup for free to promote your designs projects on your portfolio and social media channels. It features a stylish mockup scene with multiple stationery mockups.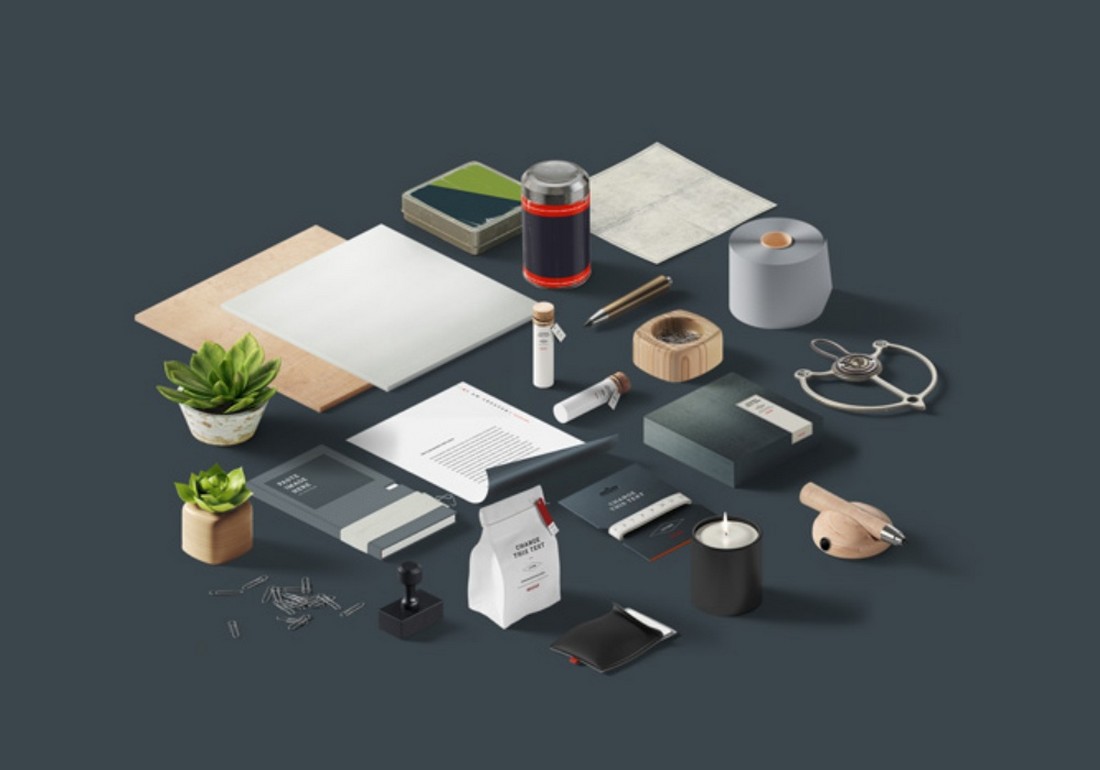 This is a complete corporate branding mockup featuring 23 different items for showcasing ap professional branding design. Each item is included as isolated objects so you can customize the scene to your preference as well.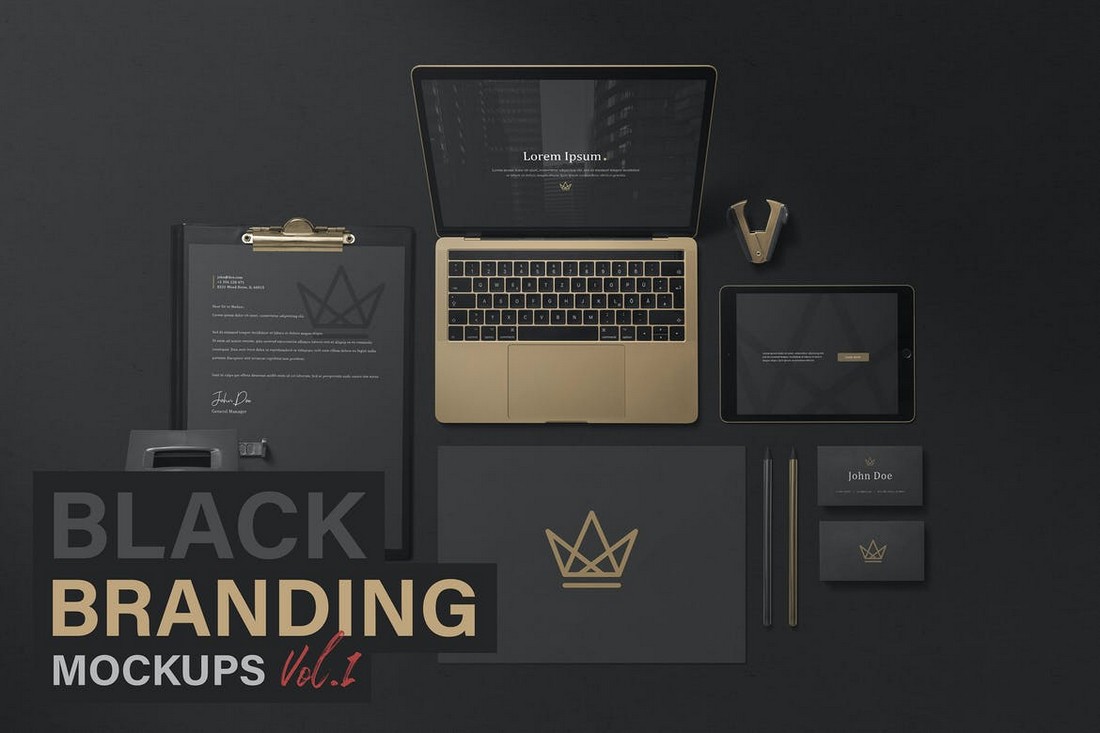 If you're looking for a branding mockup with a sleek and dark design, this bundle of mockup templates will come in handy. It includes 6 unique mockup templates featuring a dark color theme. Of course, you can change its colors and backgrounds as well.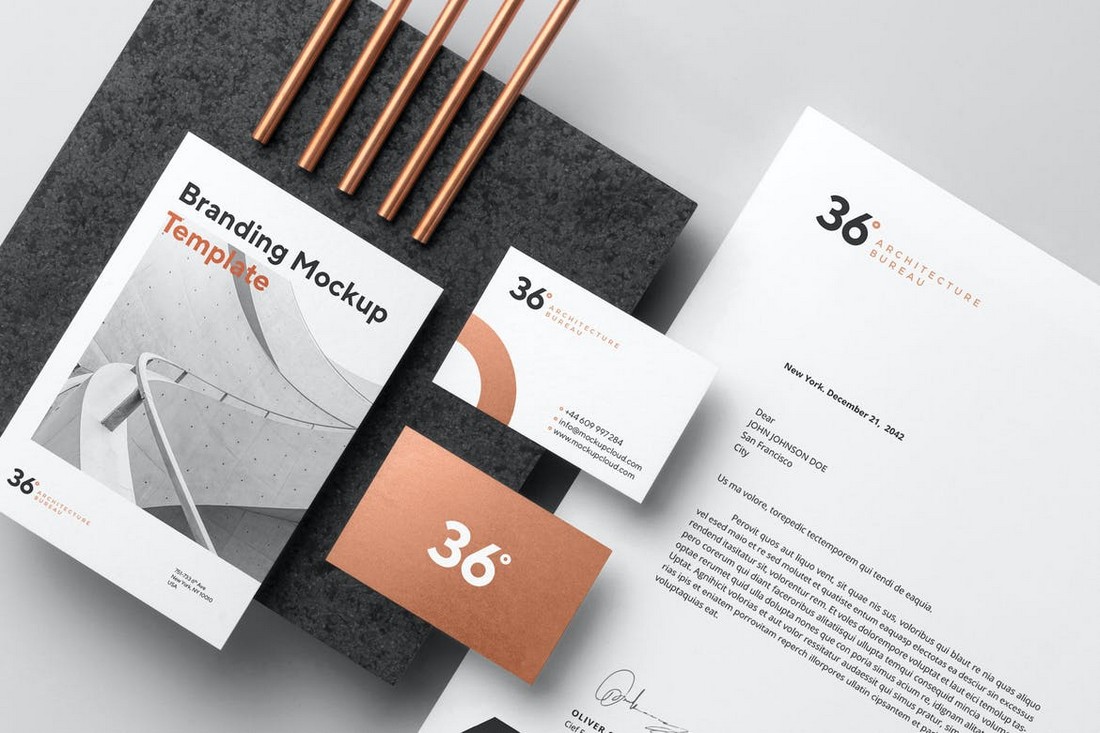 Showcase your branding identity design in style using this branding mockup template. This mockup kit is ideal for showcasing branding designs for modern agencies and startups. There are multiple mockup scenes in this set with fully editable designs.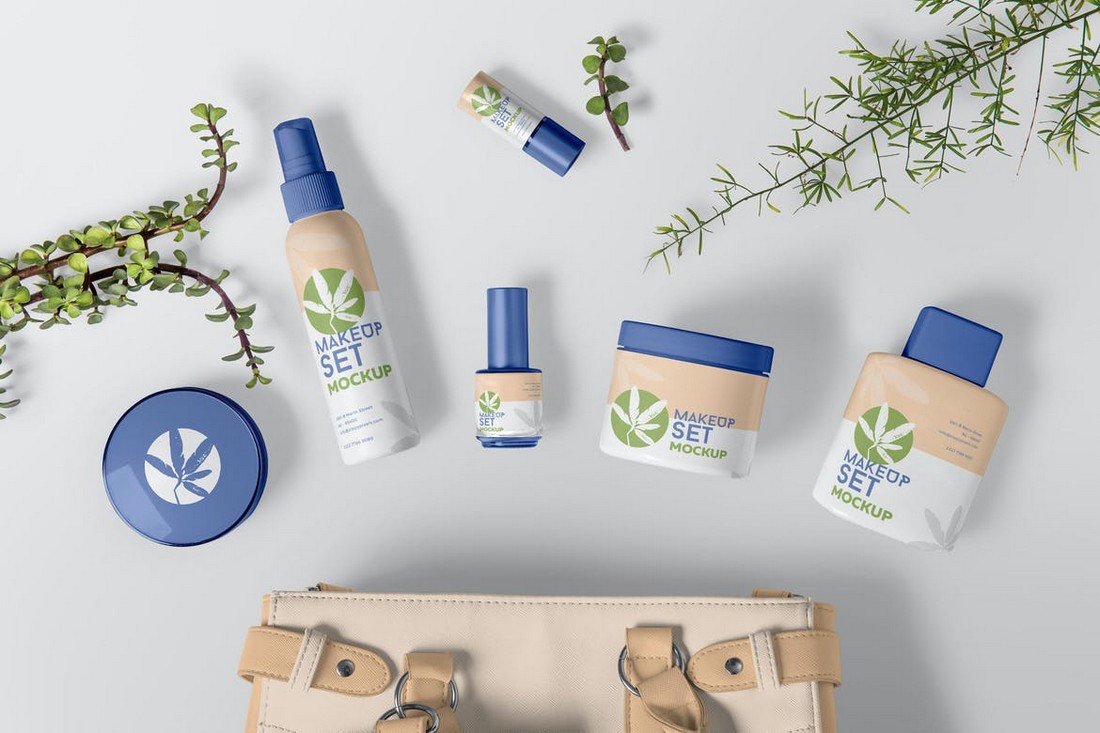 Use this mockup template to not only showcase your cosmetic brand designs but also to promote your brand on social media and websites. It includes beautifully crafted mockup scenes with creative designs with mockups for various sizes of packaging designs.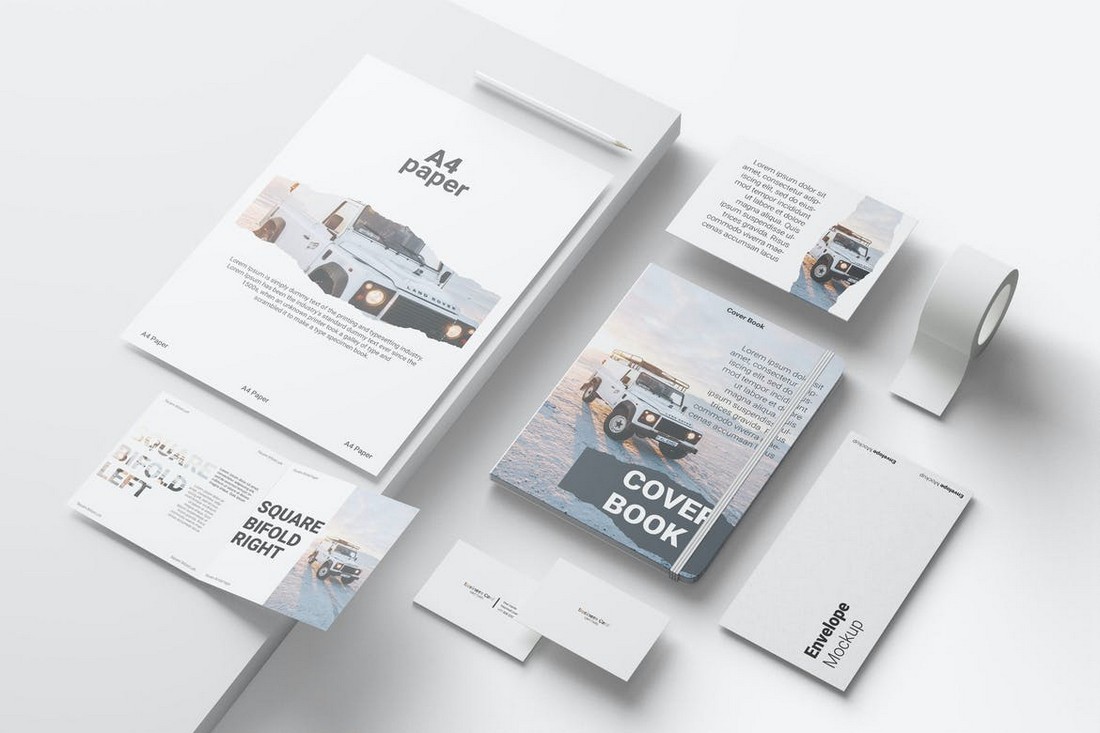 A beautifully minimalist mockup template kit for showcasing a simple and modern branding design. This template features multiple branding items for making your designs stand out from the crowd.
You can check out our best packaging design mockups collection to find more great templates.
Mockup Templates
We're teaching you how to use mockups, how to choose effective templates, and showing you where to find the best mockup templates for dozens of different design projects.