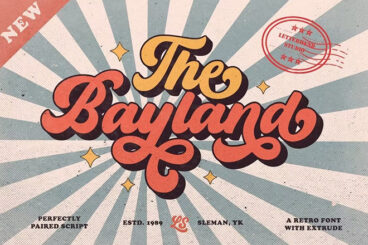 There's nothing better than a cool retro font to take you back in time to the 1980s when even the typography looked so cool and groovy.
Today, we take you down that same memory lane filled with nostalgia with our collection of groovy 80s fonts.
Needless to say, an awesome-looking 80s font will fit in with almost any type of design. Whether it's a logo design for an agency, a custom T-shirt for a creative brand, or even posters for a movie, you can never go wrong with using a retro font.
So be sure to download all these fonts and guard them as your most precious treasure as a designer. Of course, there are a few free 80s fonts in the collection too.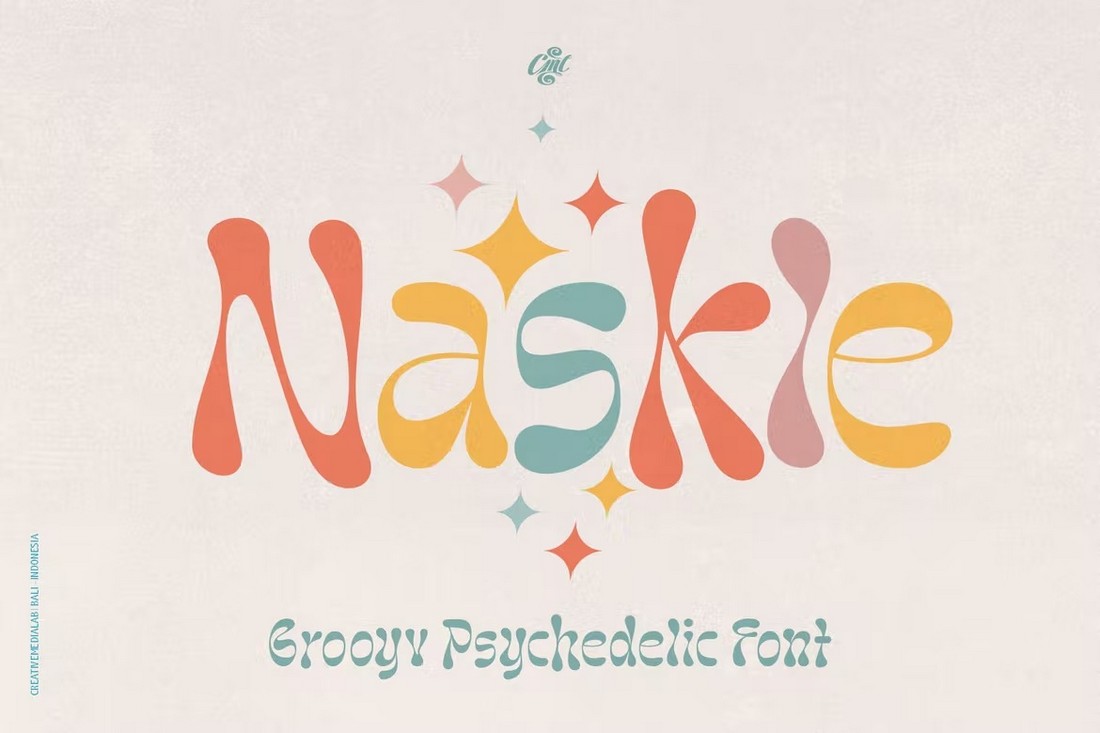 This is the perfect font to capture the essence of the 80s. It has the same groovy psychedelic-style typography that was seen all-around back in the day. You would see this type of font in posters, banners, and even on the sides of VW vans. If you want to create that same iconic 80s look in your designs, this font is made for the job.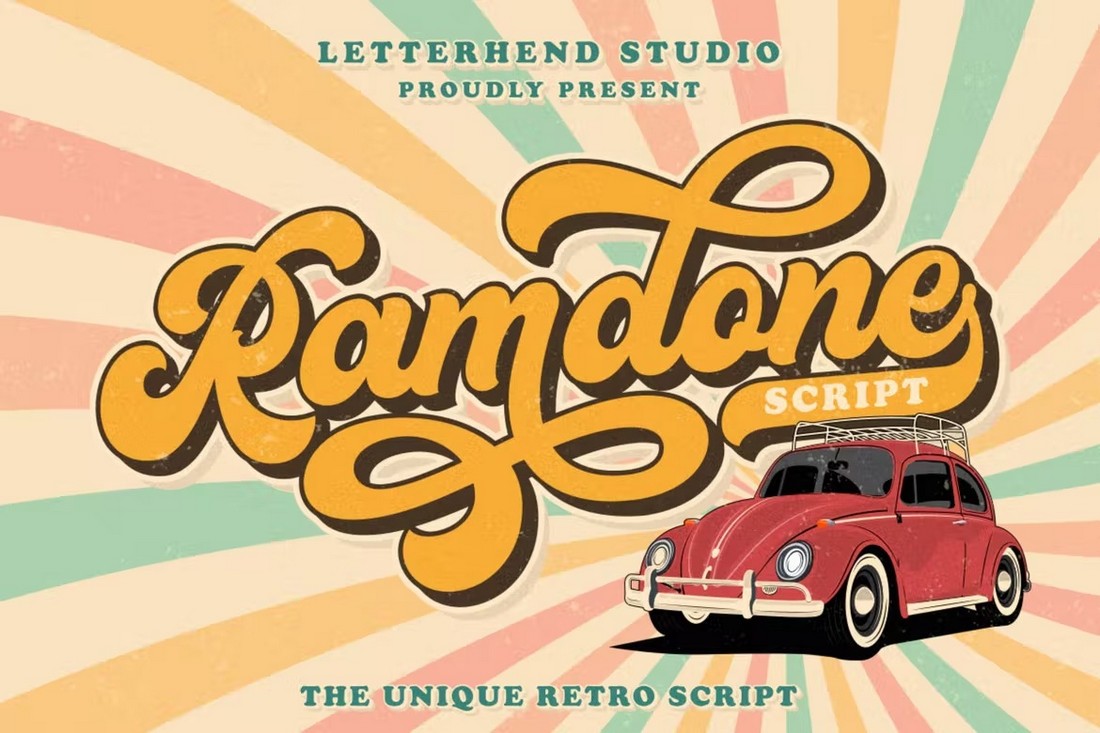 Even though this retro font has a very popular design style used in the 80s, the font comes with some modern OpenType elements such as swashes, alternate characters, and much more. With this font, you can design unique retro-style labels for drink bottles, design posters, craft logos for brands, and everything in between.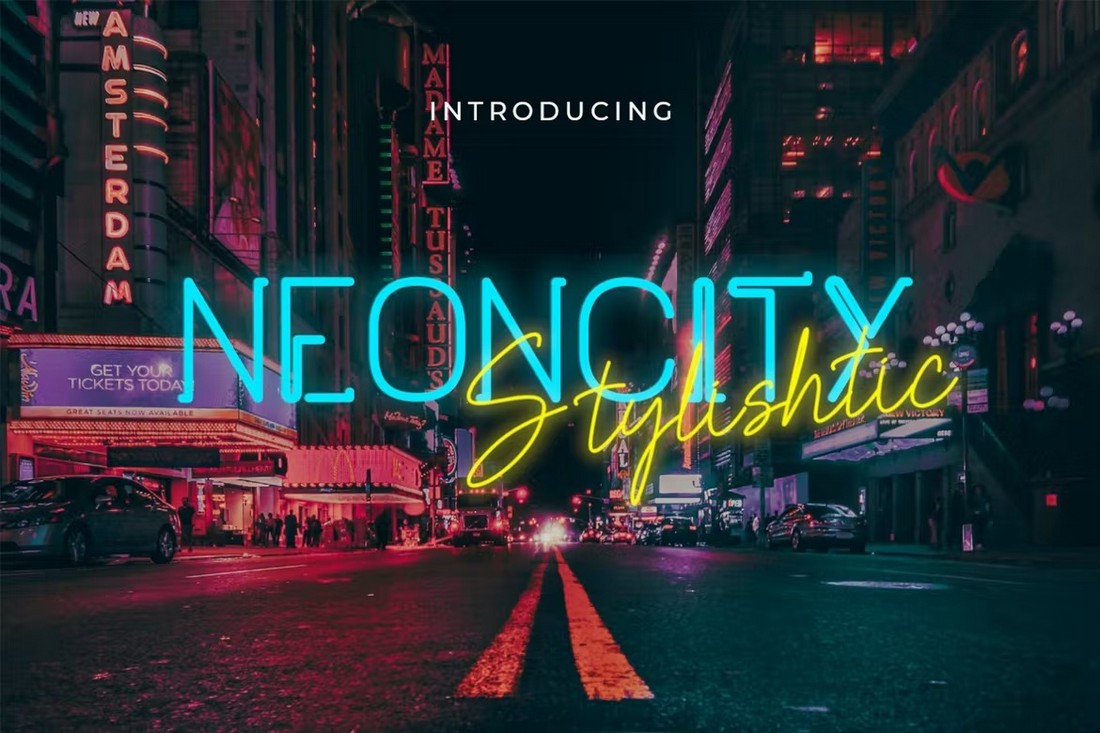 When talking about the 80s, we can't forget about the bright neon signs. The colorful neon designs from the late 80s managed to survive all the way through the 90s and we can see them even today. With this cool font, you can create beautiful typography with the same neon sign look and feel. It comes in both script and regular styles of fonts.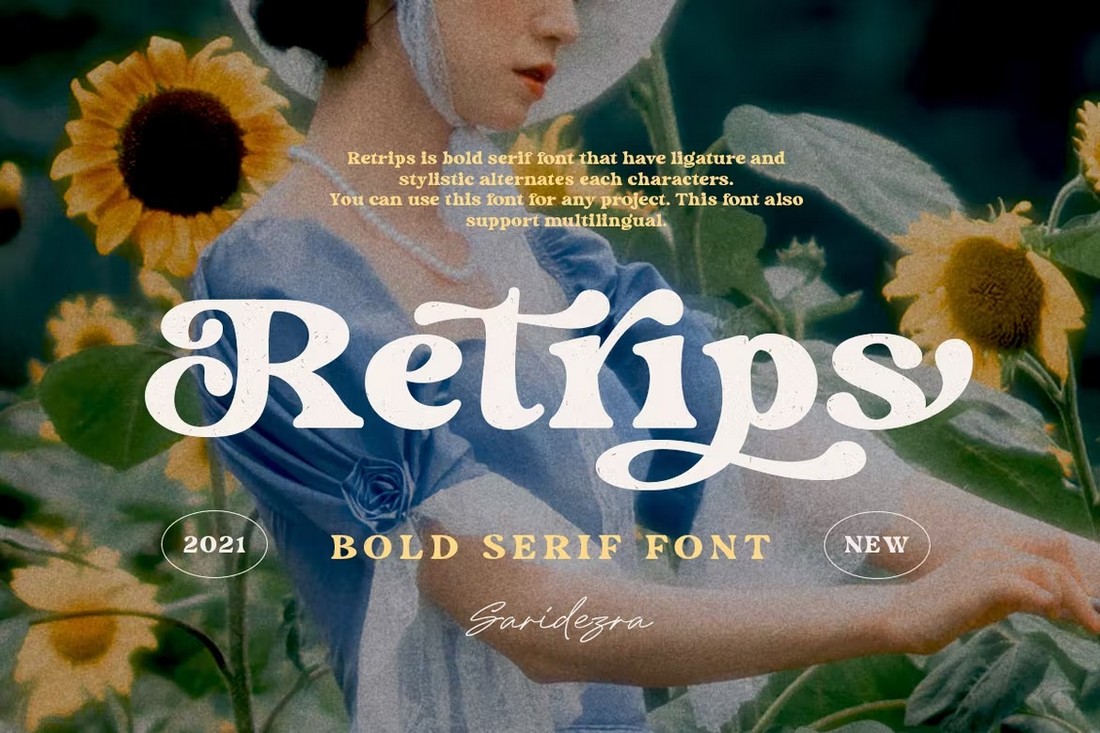 Retrips is a classic retro font that mixes a few vintage typography design elements to create a unique look. It's simply made for designing retro-style product labels and packaging designs. But it's suitable for many other styles of branding designs as well. The font comes bundled with lots of ligatures and alternate characters too.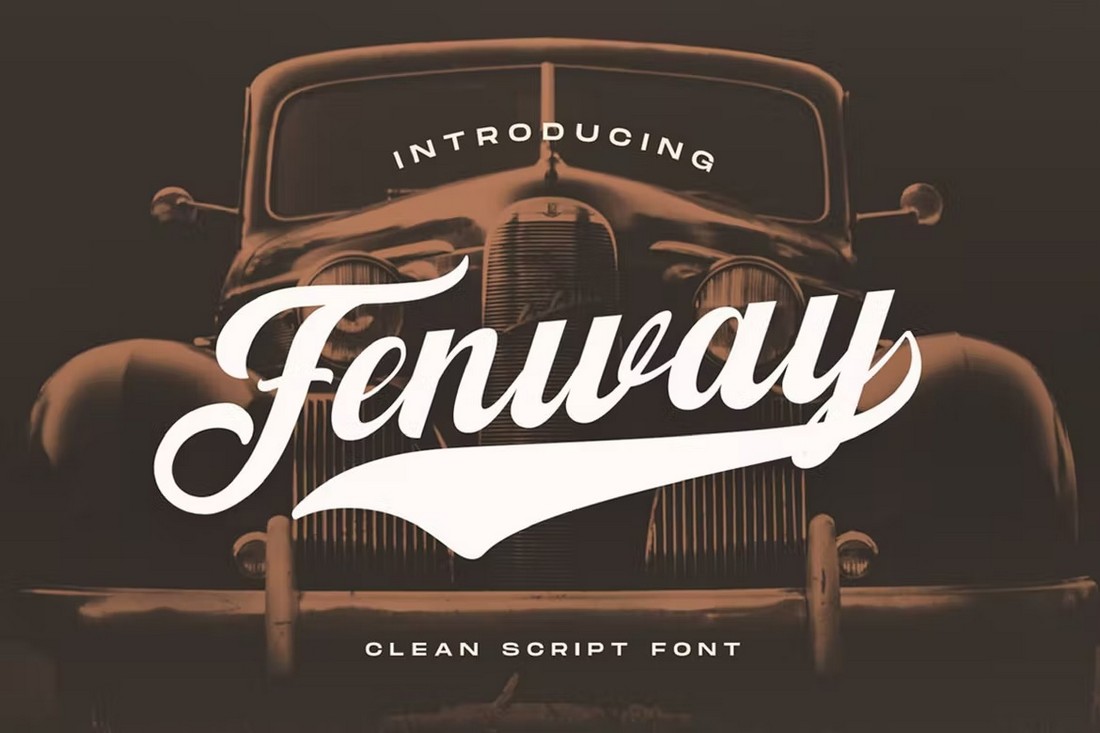 Fenway is a bold retro font that's inspired by the luxury and rich culture of the 80s. It has an elegant design that will fit in nicely with classic brands that promote high-end products, especially for crafting logos. The clean script design of the characters is quite exceptional as well. The font also includes ligatures and Web Font versions.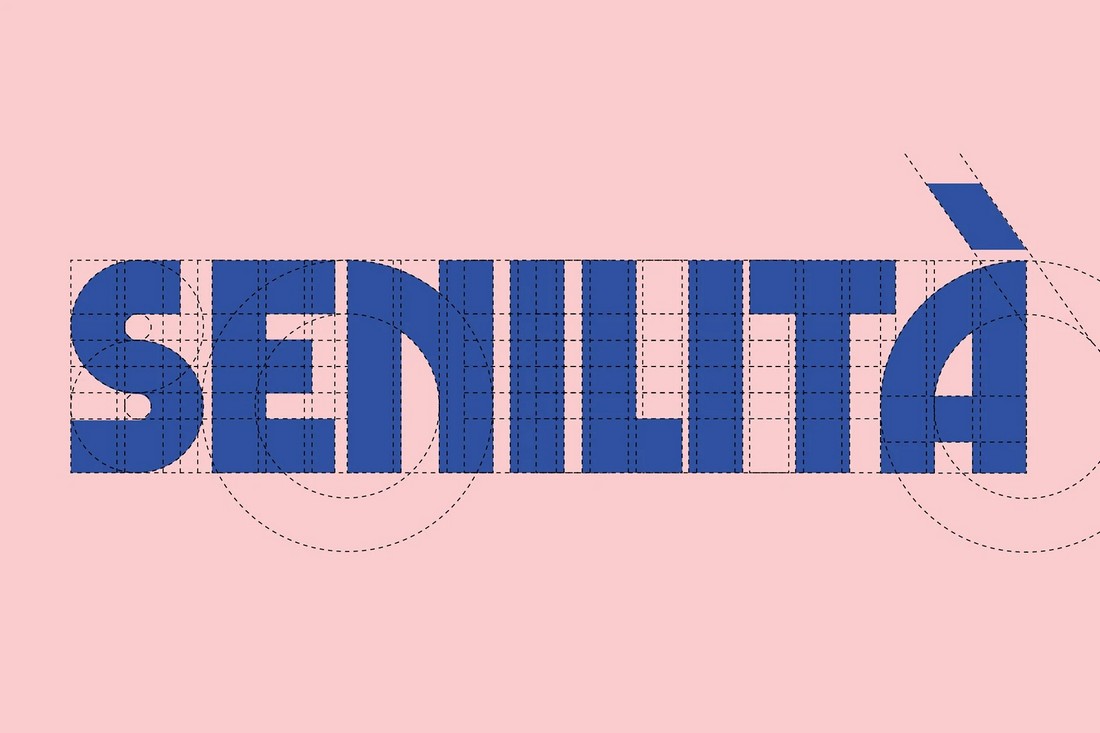 Senalita is a beautiful geometric font with a retro letter design. It may be hard to believe, but this font is actually free to use. You can use it with your personal projects as well as client commercial projects, at no charge.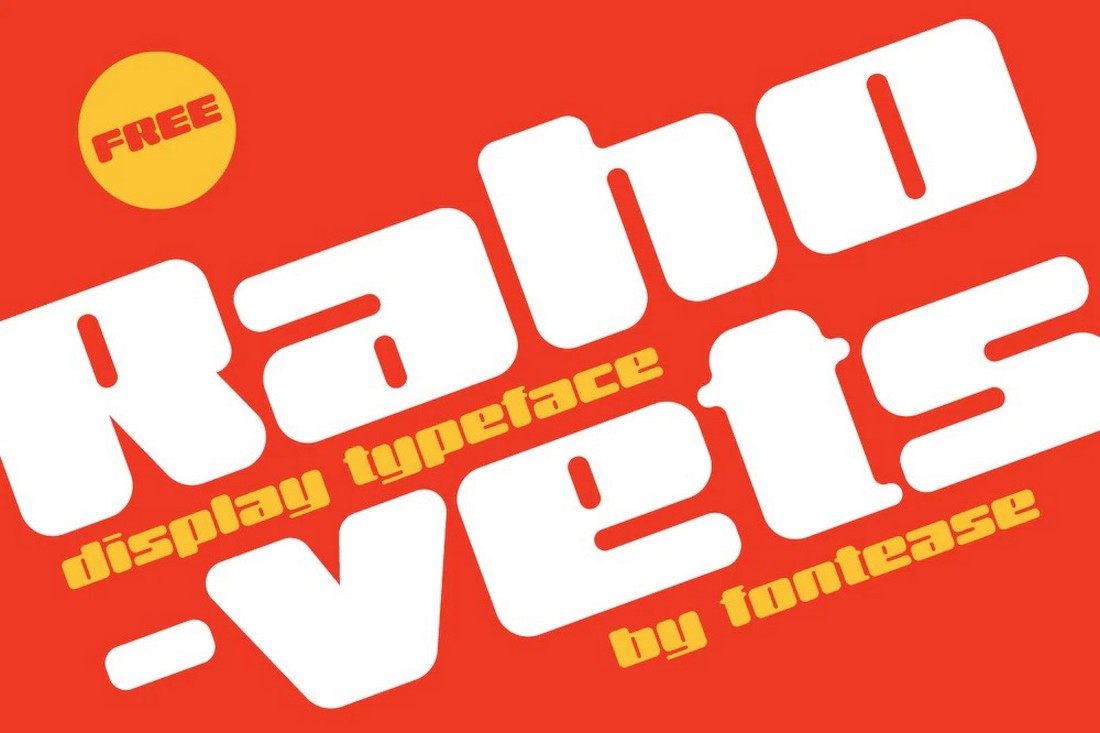 If you want to mix things up with some groovy retro typography in your designs, save this font to your collection. It comes with a wild letter design with thick and wide characters. You can also use it for free for personal and commercial projects.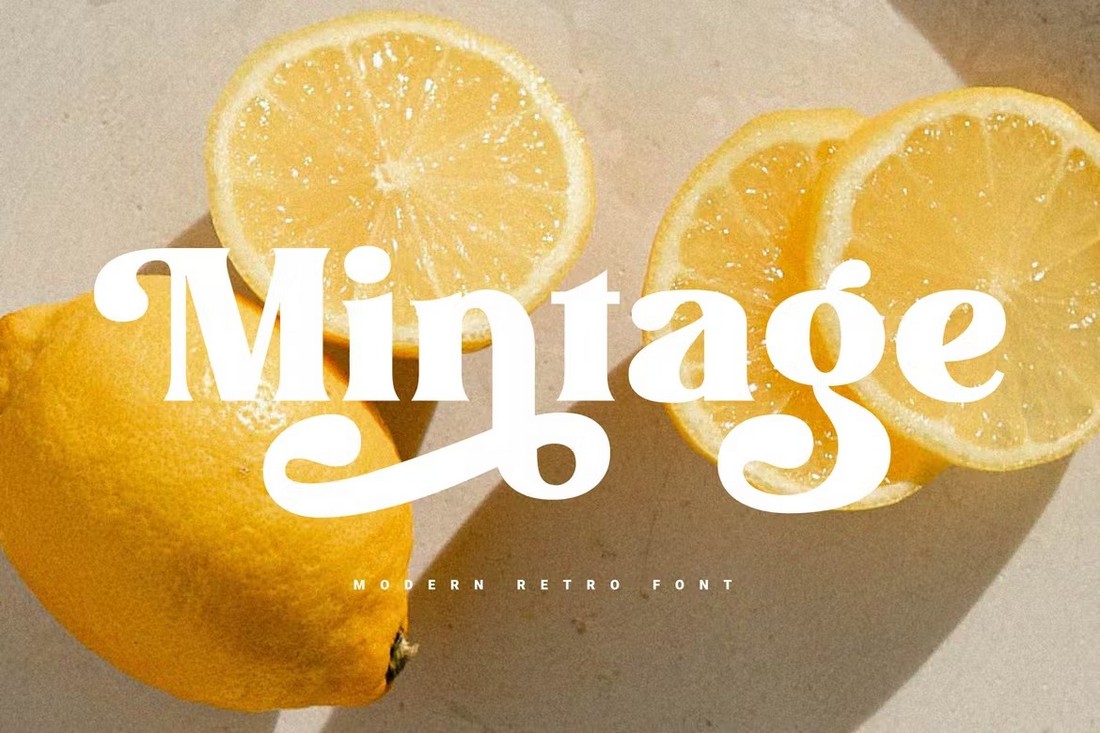 This retro font features a stylish and modern design that makes it a great choice for crafting branding designs for various types of businesses. It comes with letters that feature curvy tails and swashes. The font fits in nicely with fashion and apparel brands. And it includes loads of alternate characters and ligatures to choose from.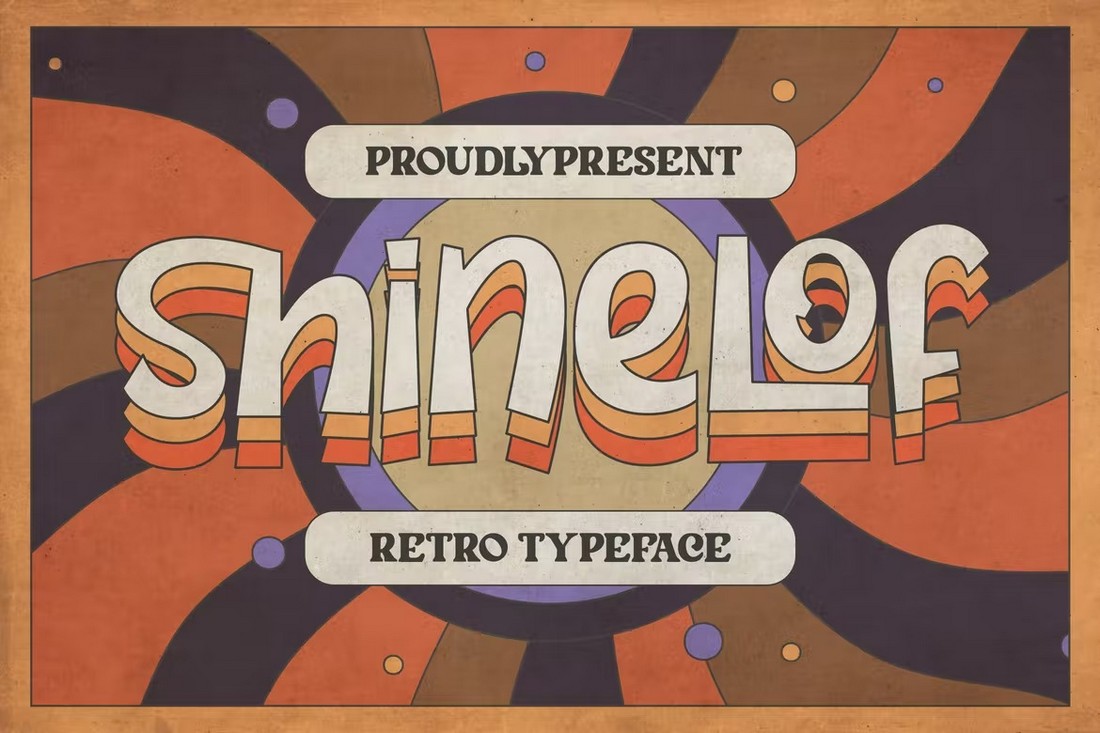 This font seems to perfectly capture the era of psychedelic experimentations of the 80s. It features a wild letter design that actually fits in well with many different types of branding designs. The font includes both uppercase and lowercase letters along with 20 types of ligatures and over 40 alternate characters.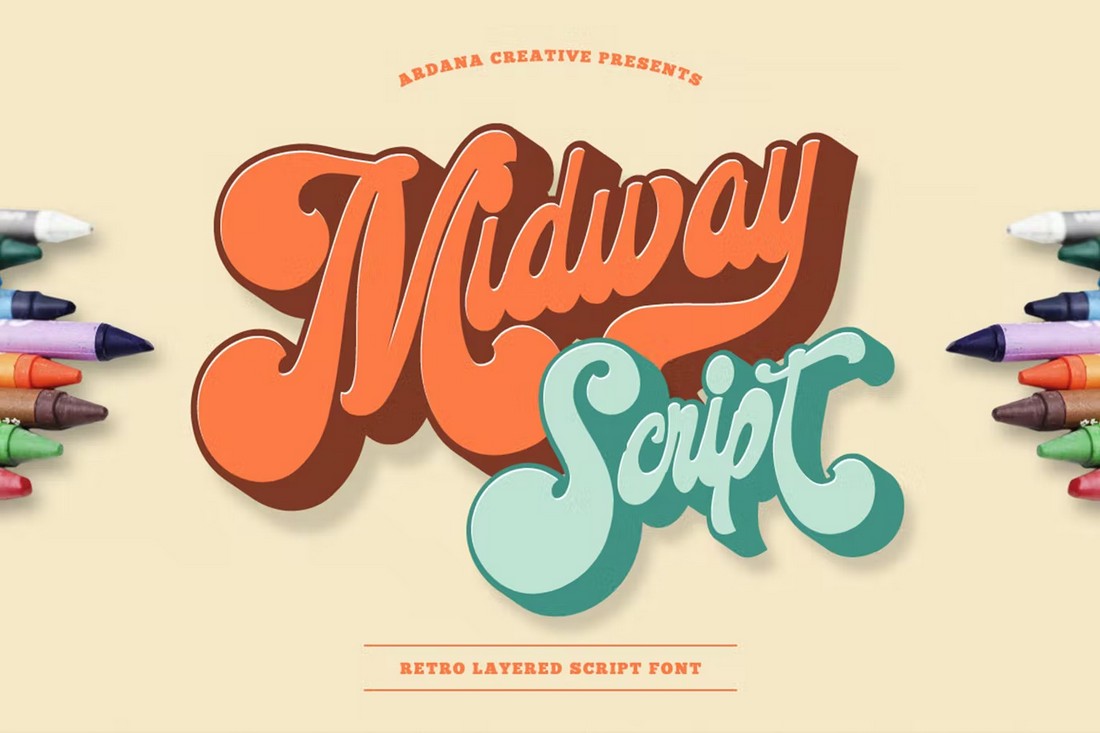 Midway is a beautiful retro script font that features the same groovy and thick letter designs you've seen in classic 80s signage and billboards. It's perfect for creating labels, badges, and logos for various brands. The font comes in regular and extrude styles. And it features all-caps letters with over 300 glyphs and 80 alternate characters.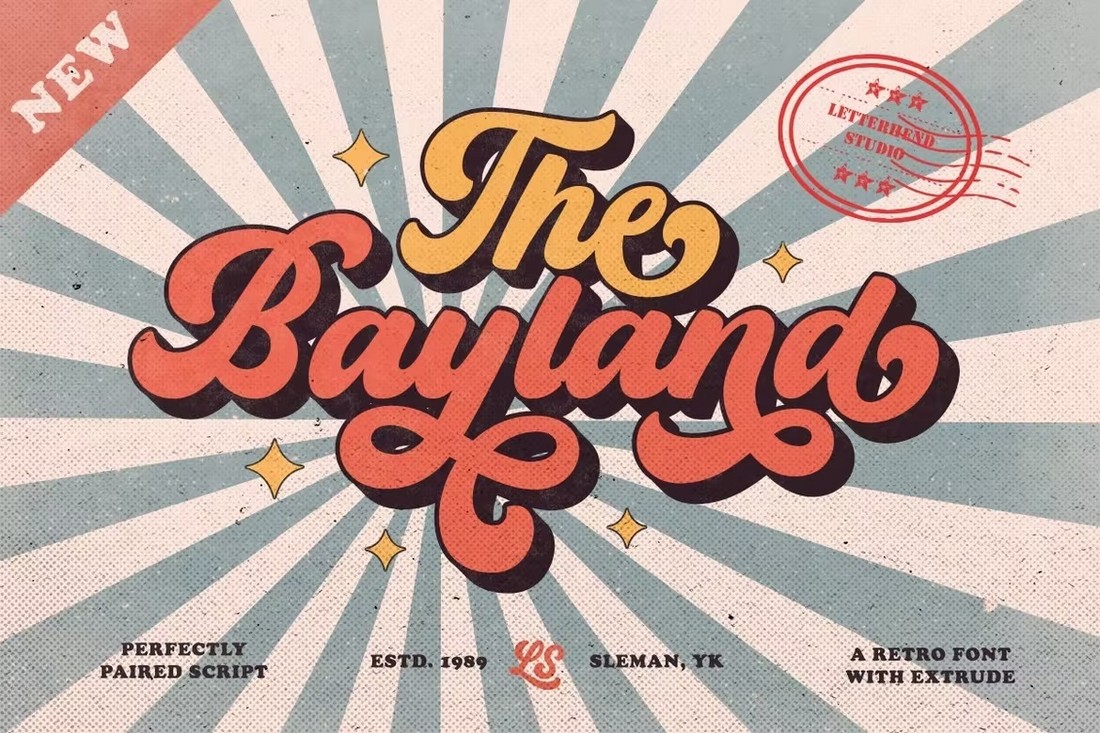 Another bold and creative retro font that shares elements from vintage designs. This font will work best for crafting product labels that represent both retro and vintage eras. This font also includes both regular and extrude versions, that can be used to create amazing logos and badges when combined.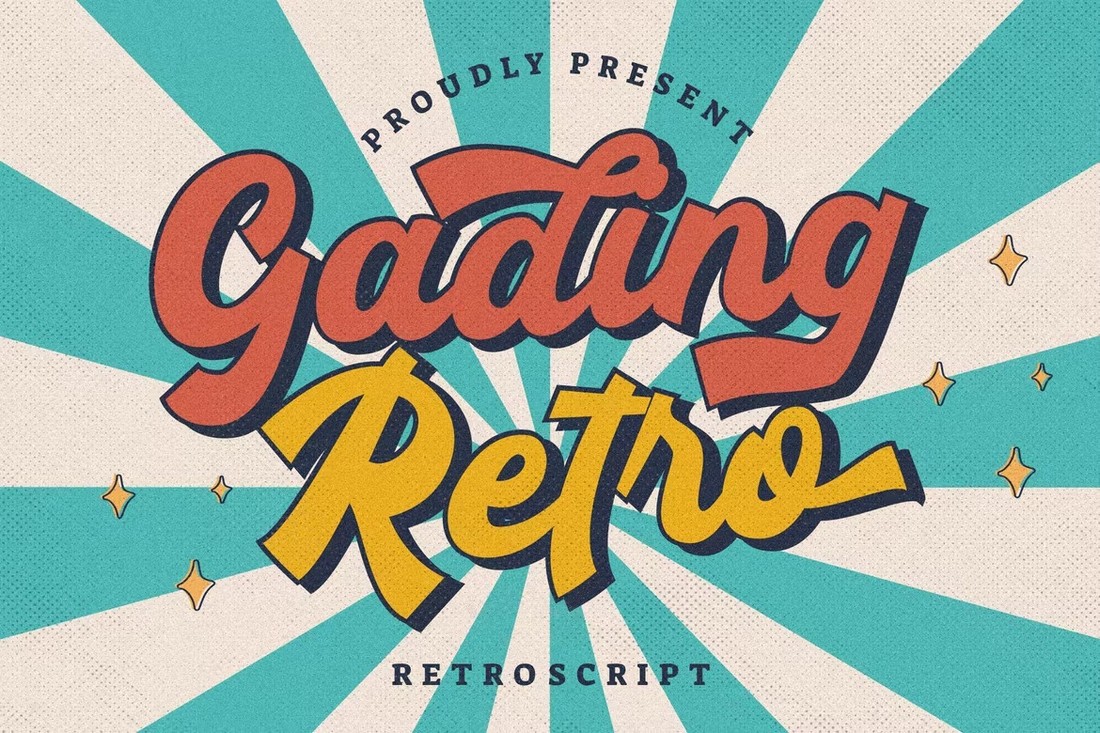 This retro 80s font features a stylish cursive letter design. It comes loaded with plenty of glyphs, ligatures, and alternates. The font is perfect for everything from logo design to labels, banners, T-shirts, and various other branding designs.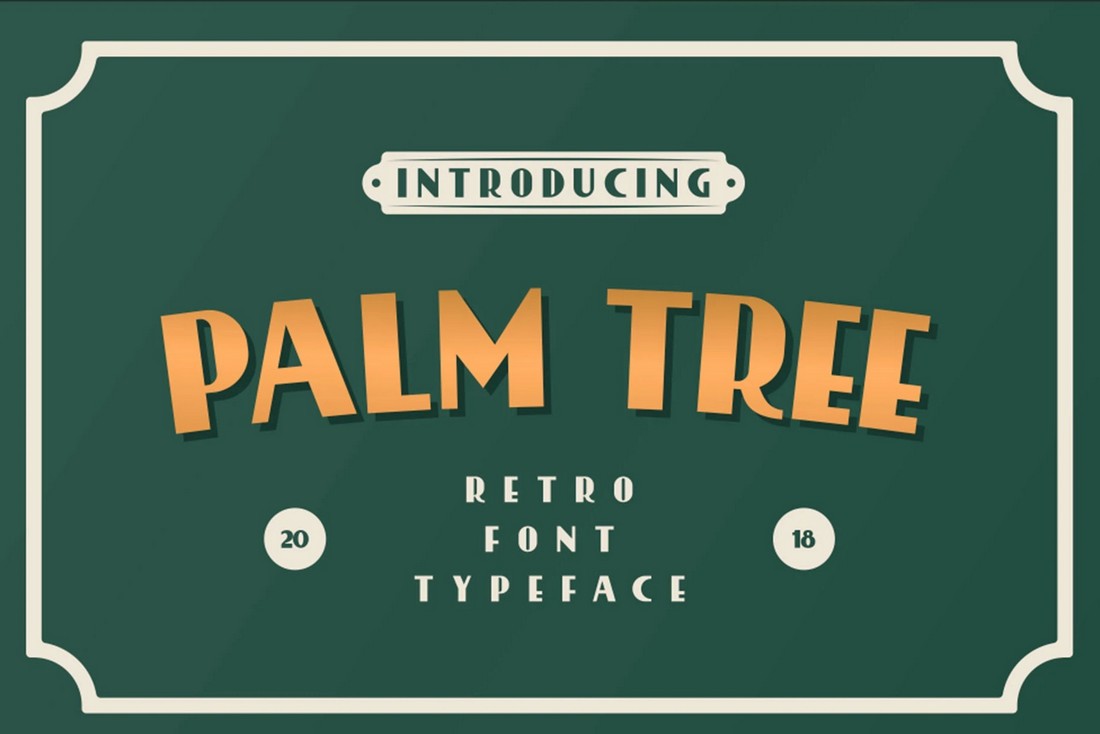 This bold and beautiful retro 80s font is also free to download. It comes with an elegant letter design that fits in well with almost any type of retro-themed design. You can use it for free with personal projects.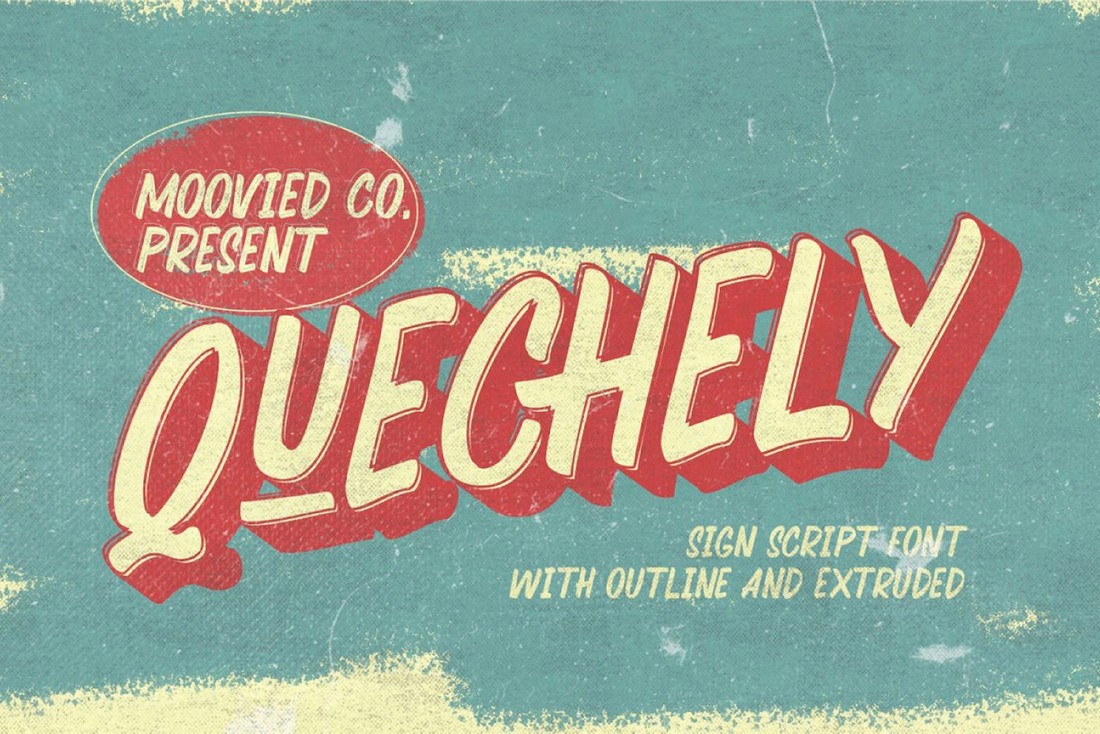 This free retro font takes inspiration from the vintage label and signage designs to create a classic look for its letters. The font comes in regular, outline, and shadow styles. It's free to use with personal projects.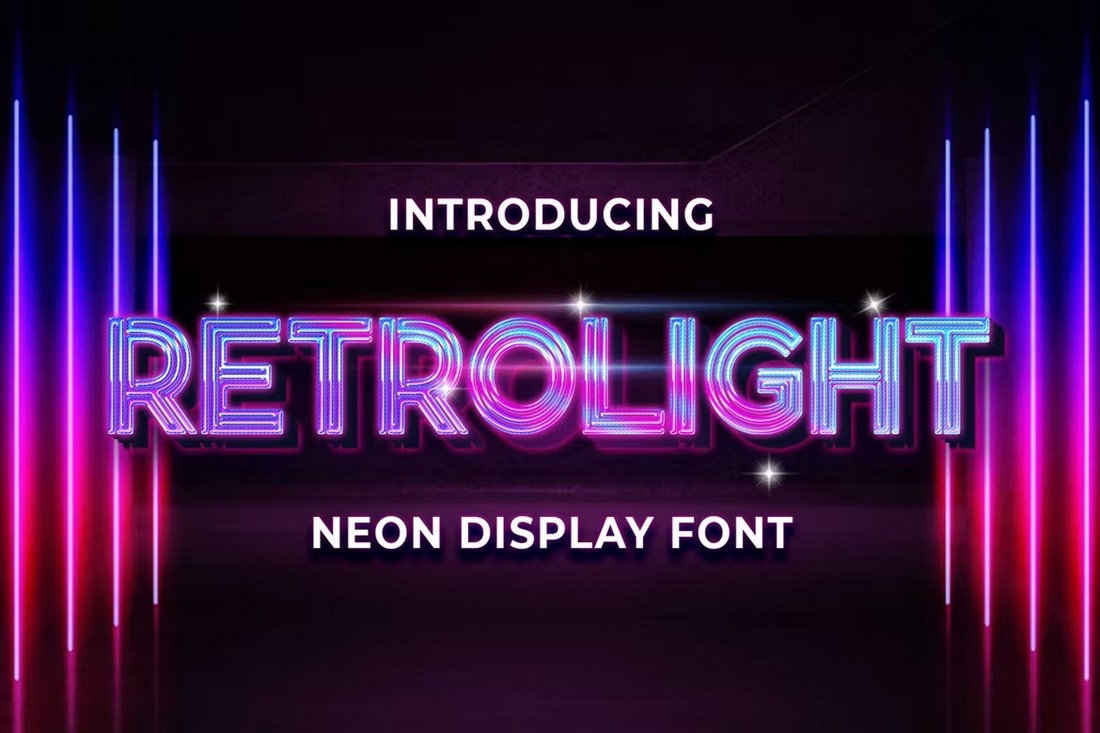 With this font, you can create titles, headings, and typography with glowing neon lights. It features the same style of typography design you'd see in movies from the 80s. And the font includes lots of glyphs for you to experiment with unique styles of designs as well.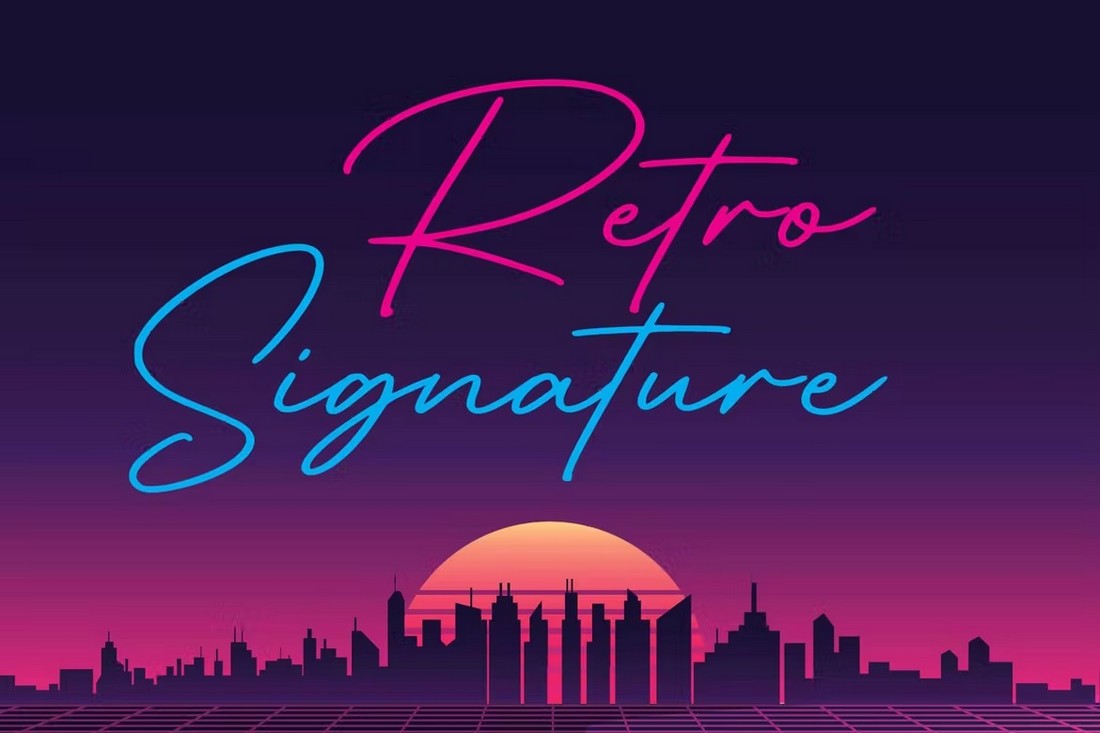 This font also features a retro neon-style design but it combines the style with a signature letter design. The font has a beautifully flowing design that will look amazing for business cards, letterheads, and many other personal branding designs. The font comes with a few unique ligatures as well.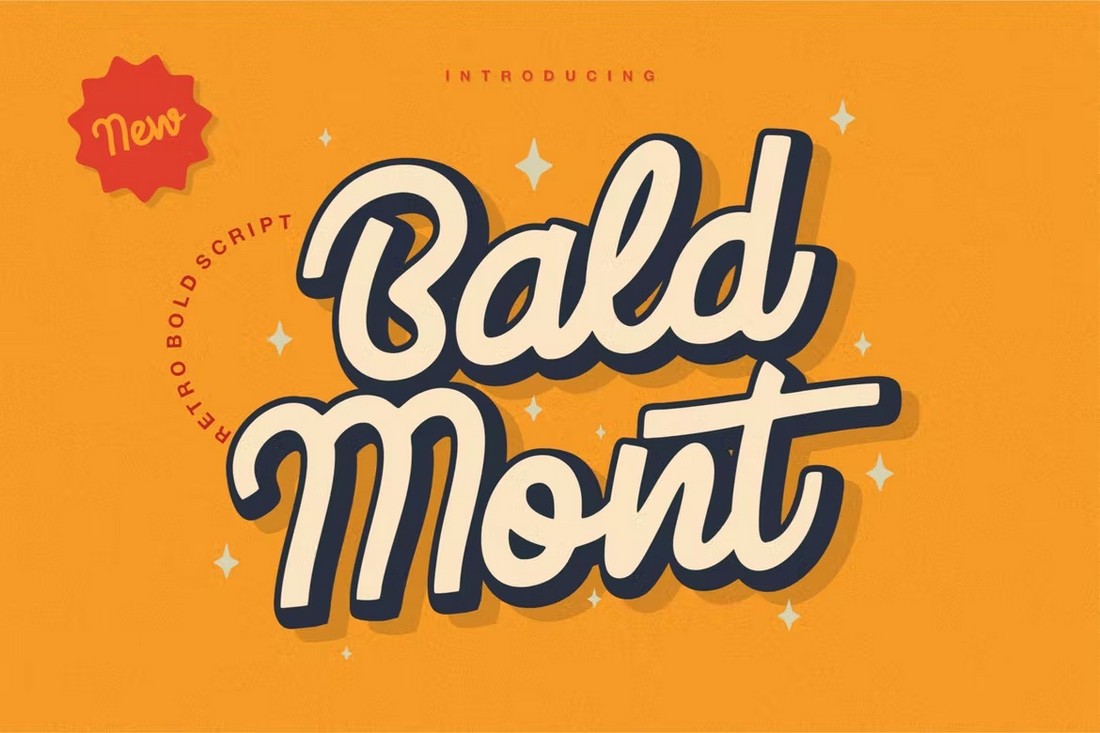 This is a beautiful cursive font with a groovy retro design. It has bold letters with a creative design, unlike most other retro fonts. This makes it a great choice for designing logos and badges for various brands. It's suitable for product packaging, labels, posters, and flyer designs as well.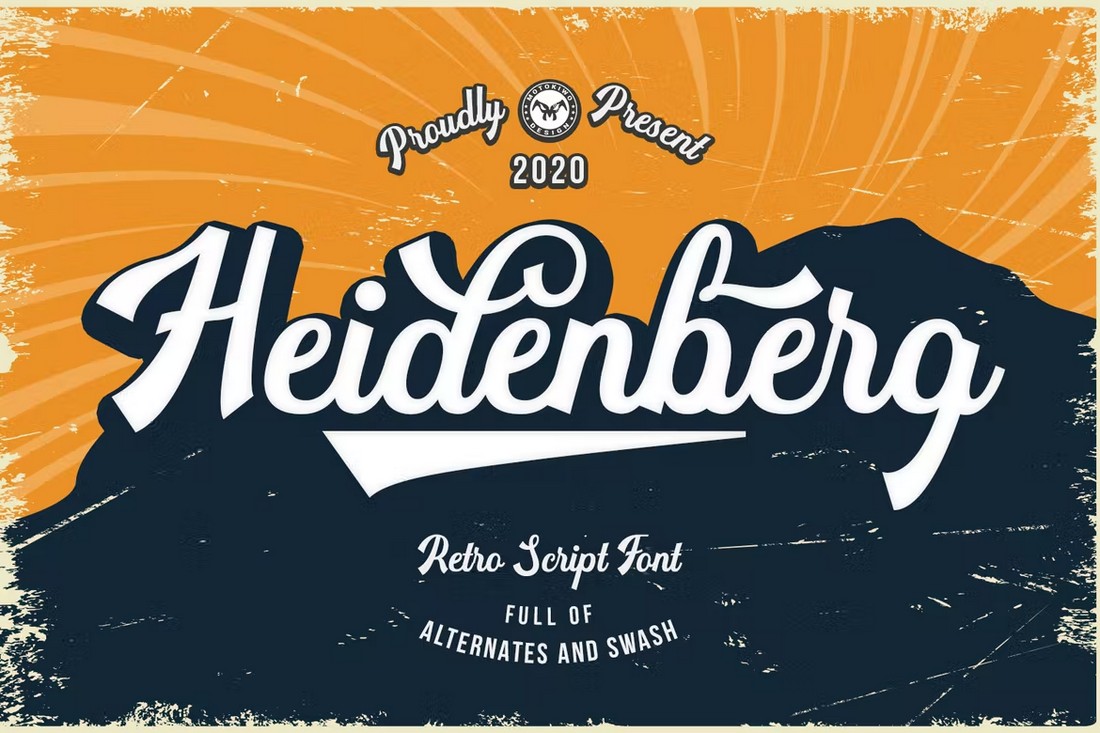 Heidenberg is a retro script font that has a certain elegant look to it. The font includes many different styles of alternate characters and swashes that you can mix and match to create unique designs of your own. It includes multilingual support too.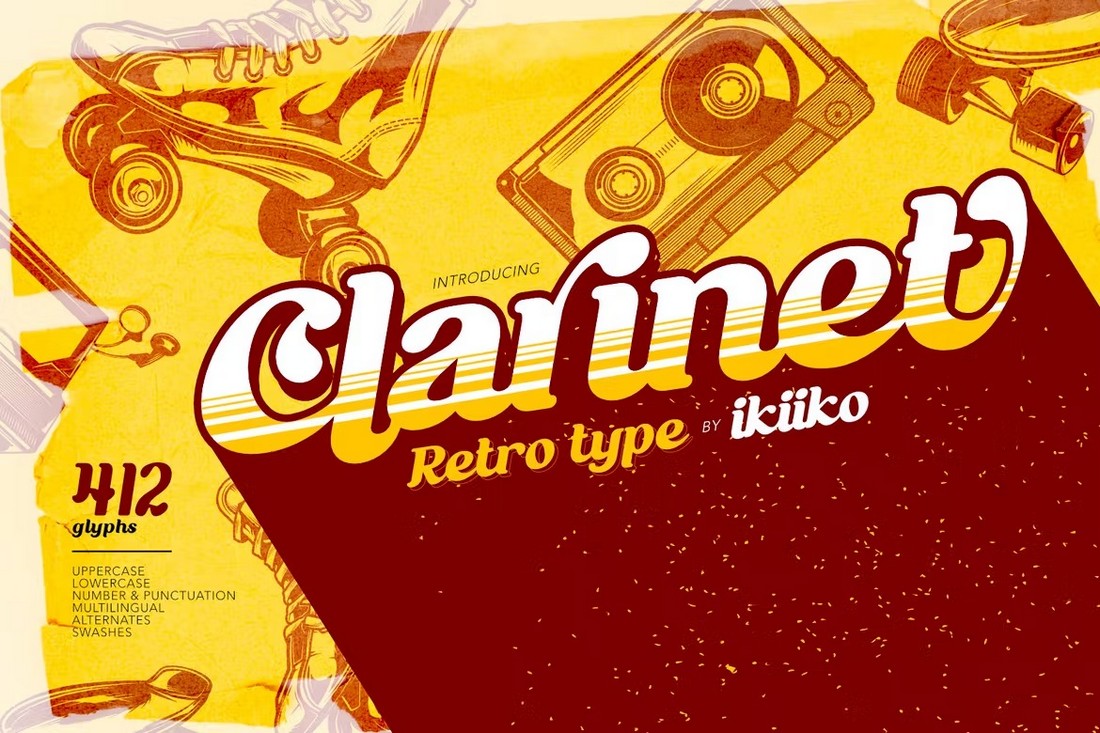 Clarinet is a retro font that shares design elements from the 80s as well as the 60s. It has retro serif letters with a bit of vintage style. If you want to design unique logos with a bit of personality, this font is perfect for the task. There are lots of ligatures and stylistic alternates included in this font.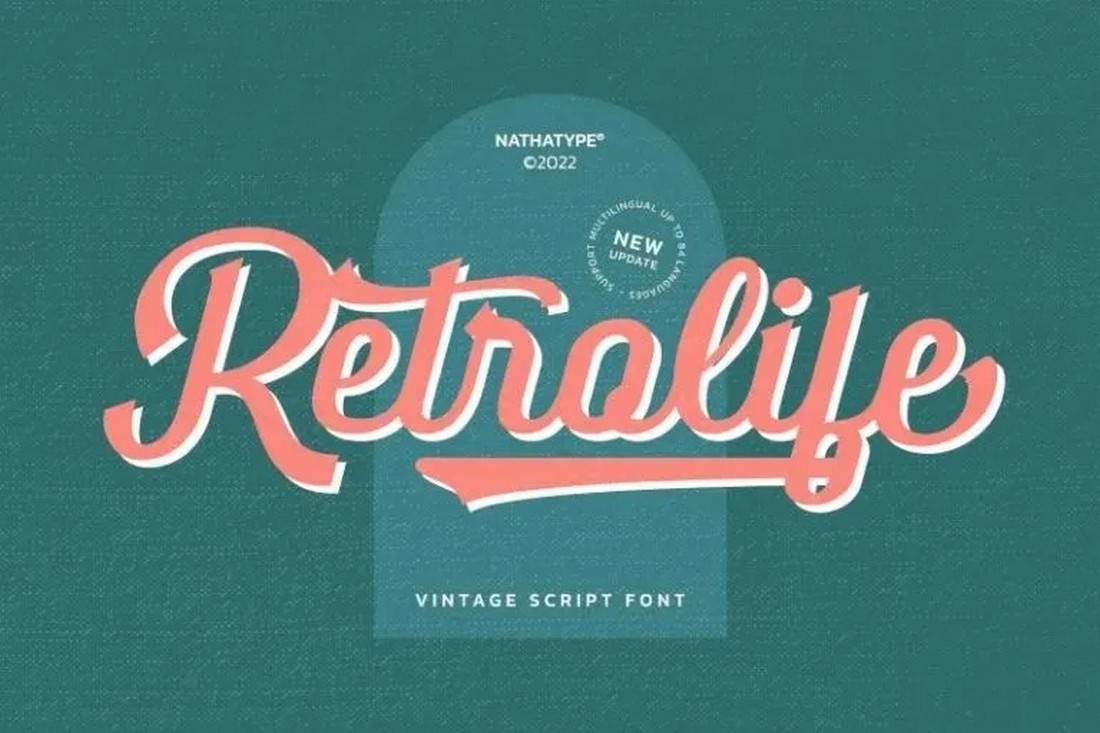 Retrolife is a cool retro font that comes with some modern design elements. It's suitable for product packaging and label designs for various food and lifestyle brands. The font is free to use with personal projects.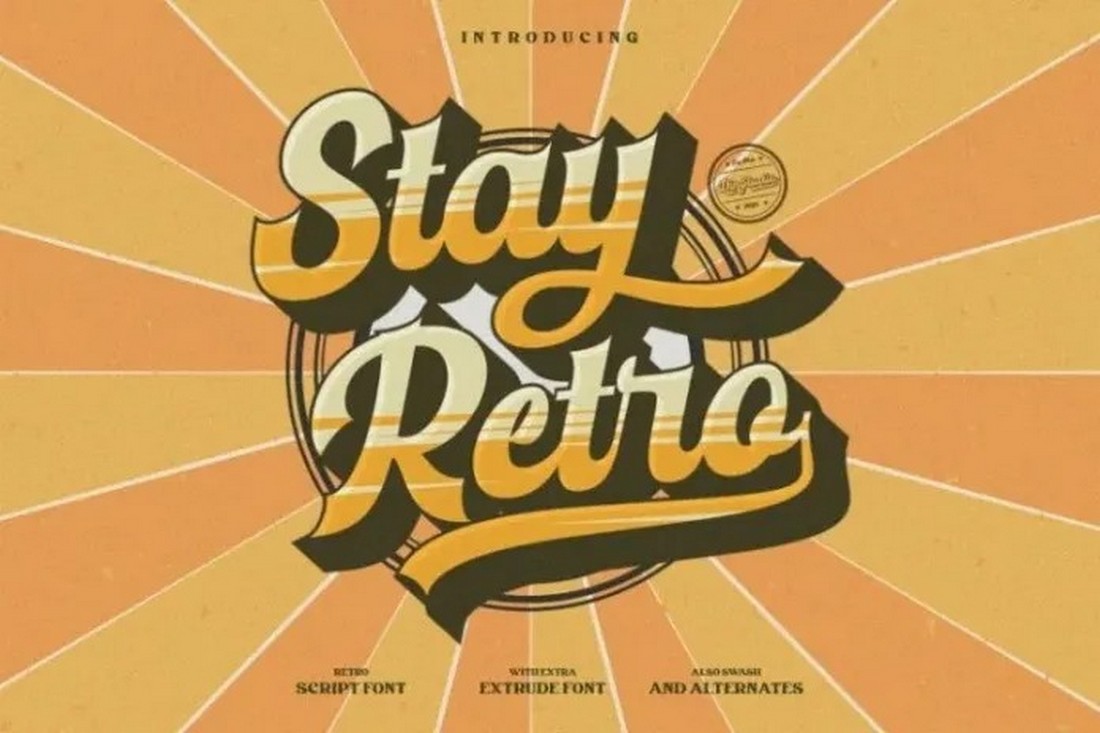 This font has a bold script-style letter design that has a classic 80s look and feel. The font is perfect for all kinds of branding designs. And you can use it for free to create personal projects and portfolio items.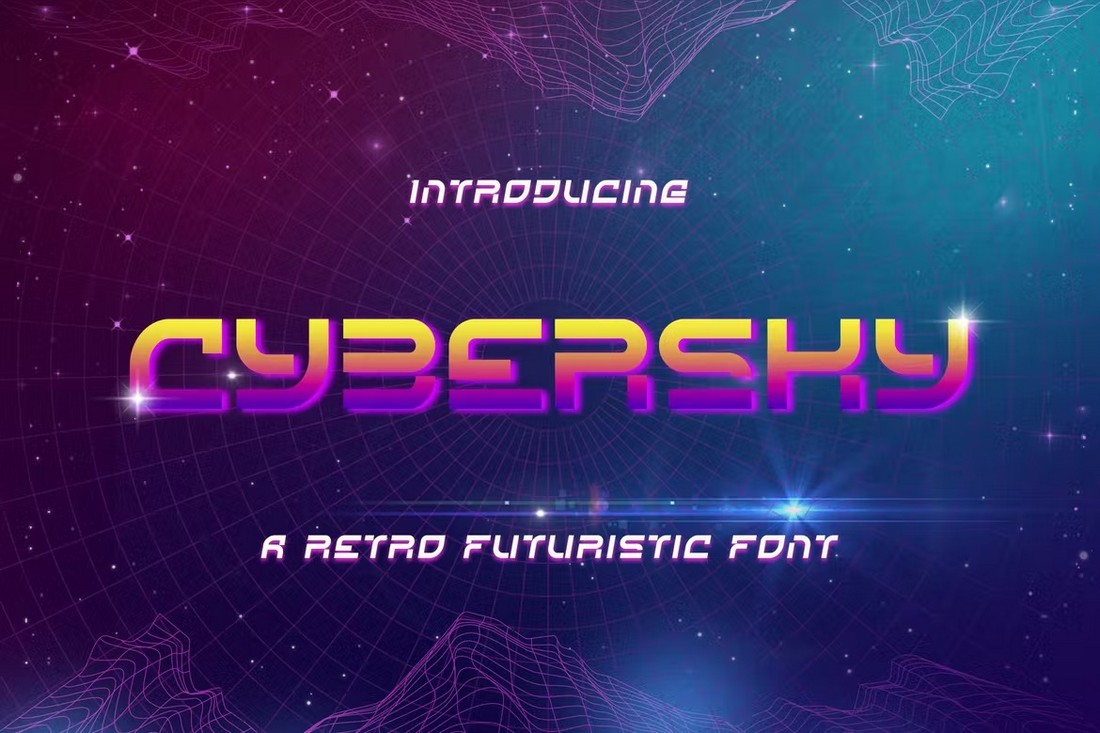 Cybersky is a retro-futuristic font that features a set of all-caps letters with the 80s techno style of designs. The font is ideal for gaming, DJ, techno music, and many other types of groovy designs.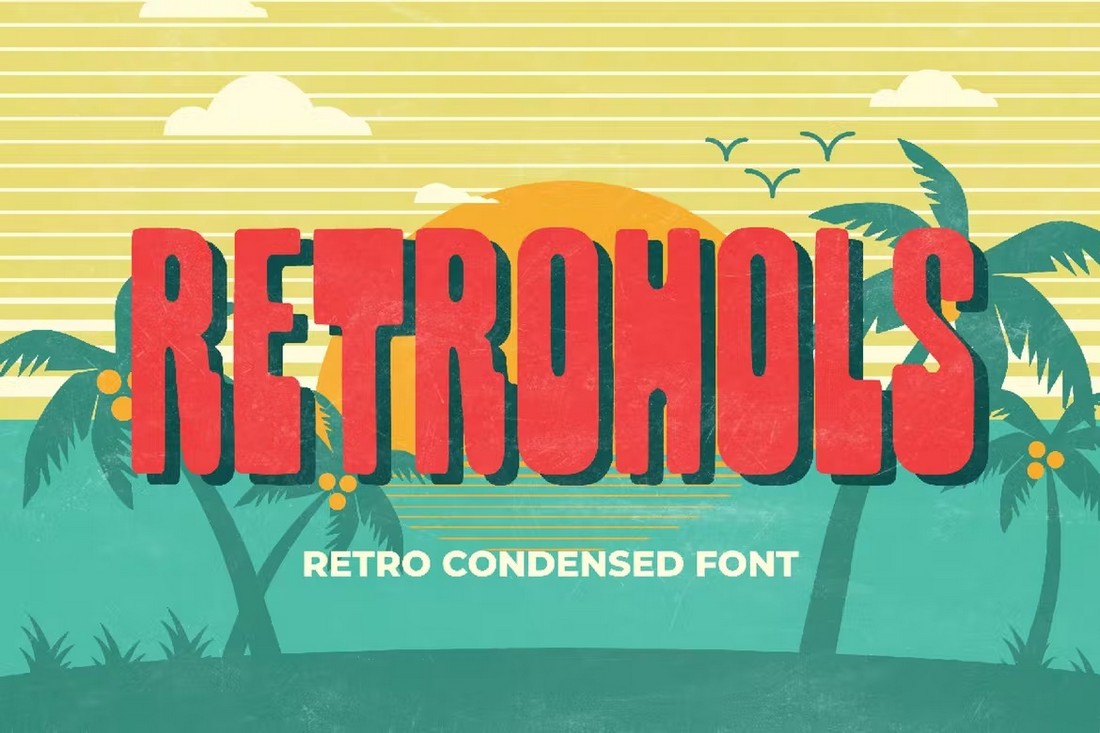 This retro font features a very uncommon yet cool design that will surely make your designs look a bit different. It includes tall and narrow letters with 80s style designs. You can craft trendy poster titles, website headers, product labels, and much more using this font.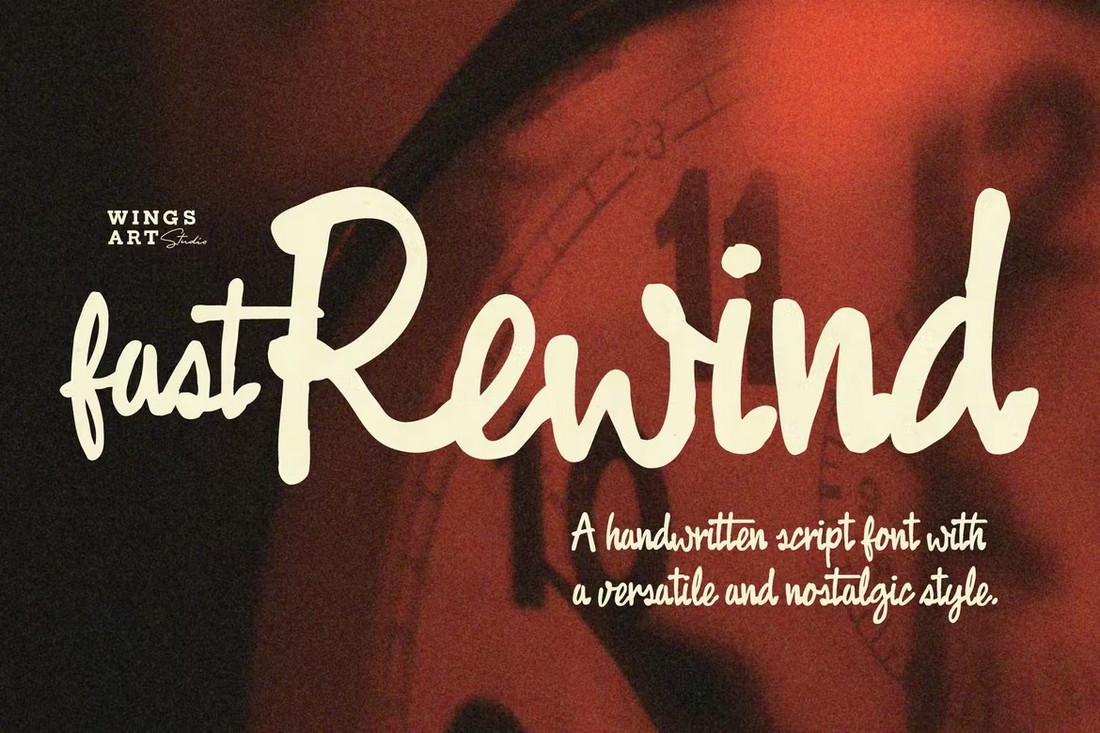 Fast Rewind is a brush-style script font with a letter design inspired by typography from the 80s. It's ideal for designing text with a hand-crafted look. The font will especially work well for personal branding designs such as business cards and portfolio items.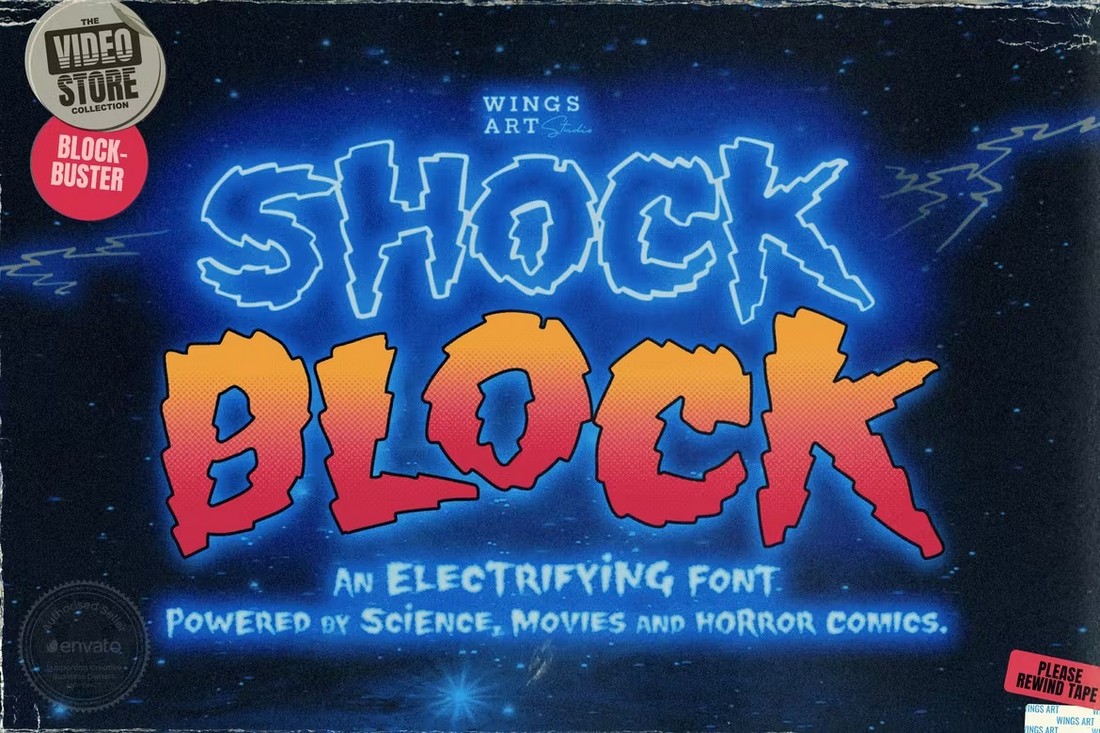 Grab this font if you want to design titles with 80s style horror-themed typography. It's an all-caps font that has a wild design. The font comes with alternate characters and lots of cool lightning bolt symbols.
You're probably looking for more fonts, right? Then keep exploring for more with our other best retro fonts collection. It includes lots of retro fonts with designs inspired by both the 80s and the 90s.
Font Collections
This is our series of beautiful, inspiring collections of fonts and typefaces. These articles feature bold poster fonts, decorative scripts, and everything in-between! Find the perfect font for your next design project with one of these collections.