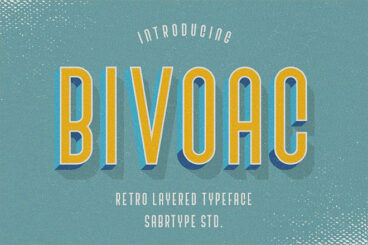 Adding a drop-shadow to your text in Photoshop is a great way to highlight titles and make a cool text effect.
What if there's a font that already has a shadow effect and you can use in any software? Well, that's exactly what a shadow font is all about.
Shadow fonts are a special type of font that comes with a built-in shadow effect. Sometimes, this effect even gives a cool 3D-like look to the font as well.
In this collection, we are showing you some of the best fonts with shadow lettering that have various styles of designs and purposes. Have a look.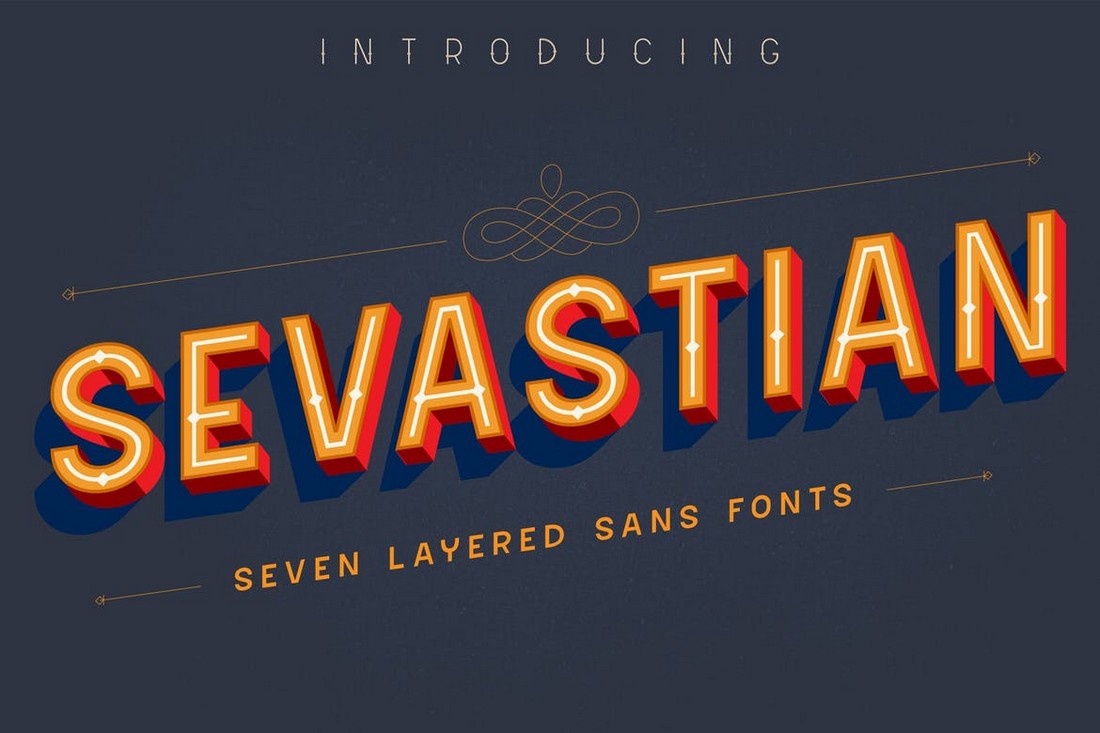 Sevastian is one of the best shadow fonts you'll find on our list. It features a very unique shadow effect that creates a realistic 3D effect. Sebastian is a layered font and it comes in multiple styles of shadow effects, including inner shadow, extrude, and more. You can do many different experiments with this font.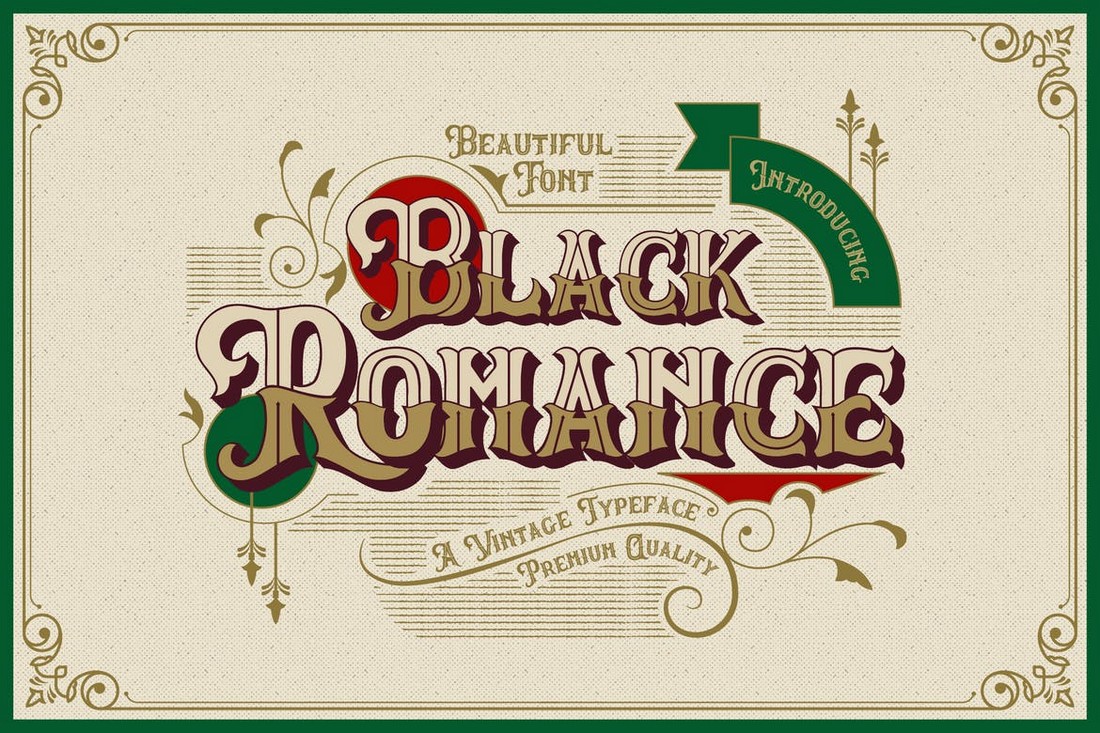 Vintage fonts tend to add a certain elegance to any design you create. With this font, however, you get to add a shadow lettering effect alongside that elegant vintage look. It's a stylish blackletter font that also includes a shadow font variant in addition to a regular font. It's the perfect type of font for crafting product labels.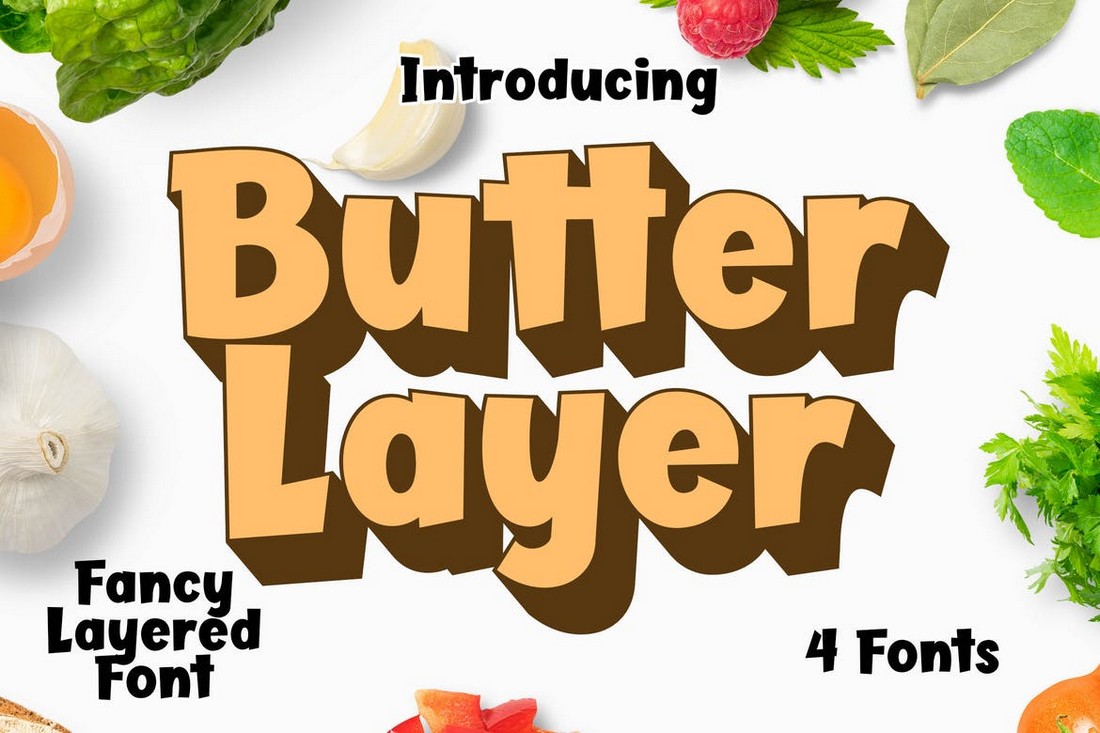 Looking to craft a fun title for a kids-themed banner or an entertaining poster? Then be sure to download this font. Butter Layer font has a fun letter design that makes it a great choice for crafting casual and kid-friendly titles. It's also suitable for greeting cards, YouTube thumbnails, and flyers.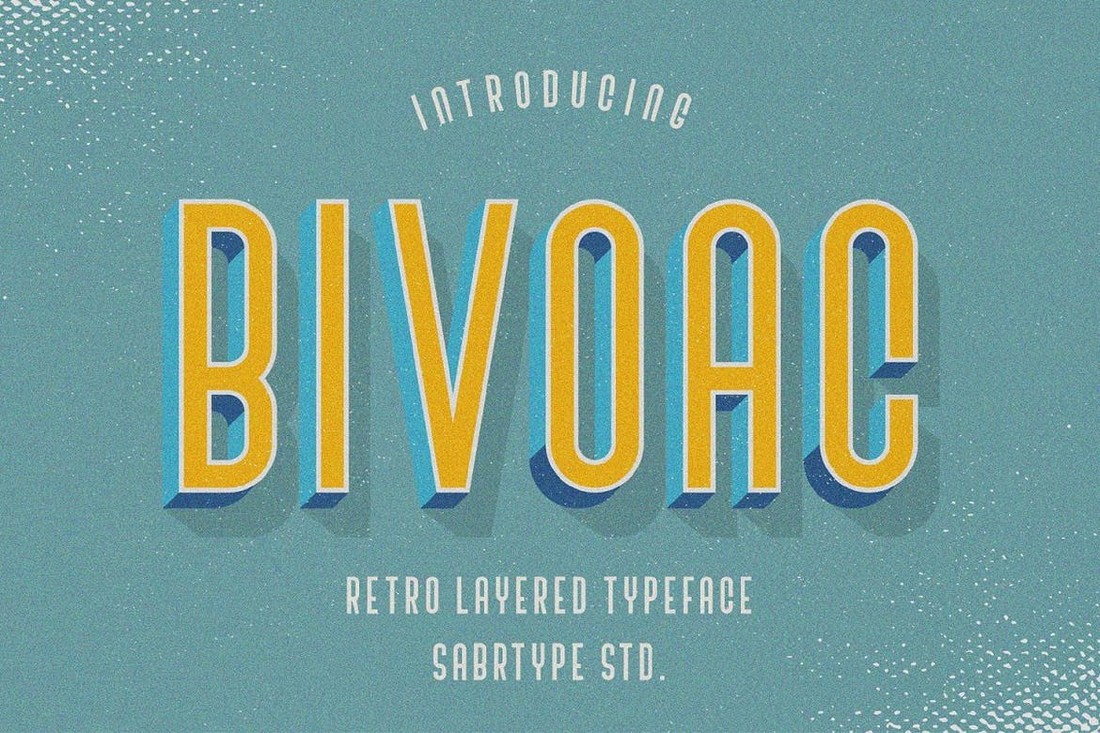 Vivoac is another layered shadow font for the fans of retro designs. The font comes with a classic retro lettering design featuring a shadow effect. In addition to the shadow font, you also get regular, outline, and dark style fonts with the collection. It also has extensive multilingual support as well.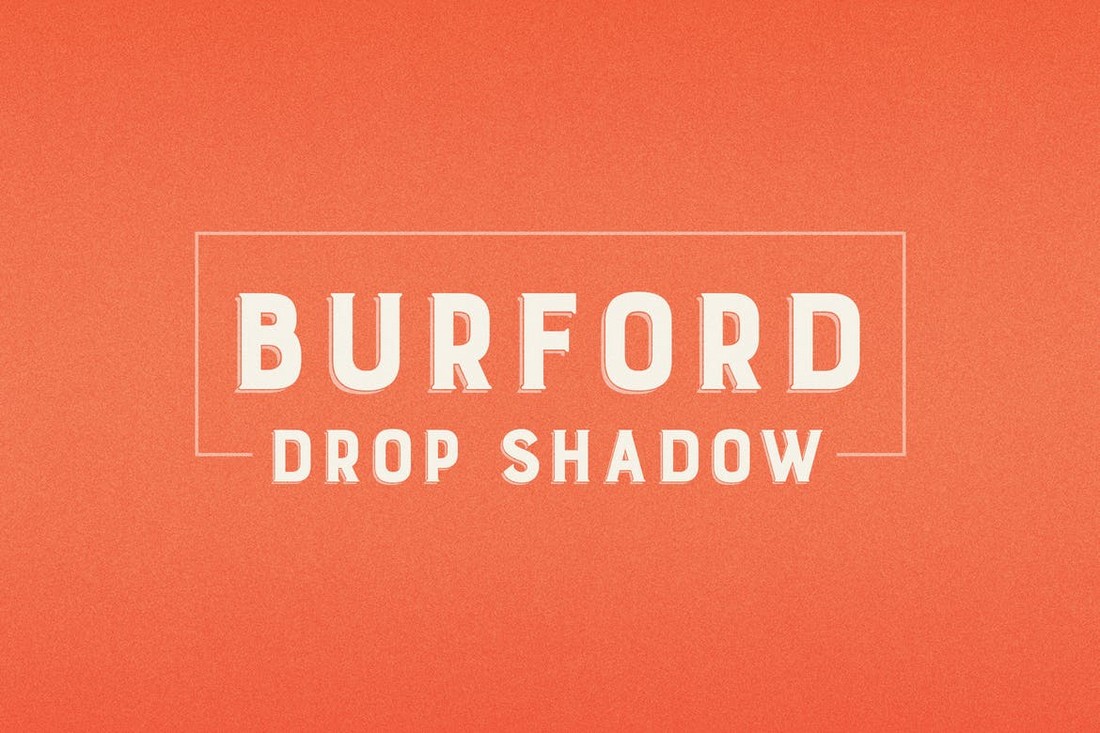 Burford is one of the most popular fonts among designers. Burford is a big font family that includes various types of designs and styles. This particular version of the font comes with a drop shadow effect that creates a cool look for your big poster and flyer titles. It also includes a few alternate characters.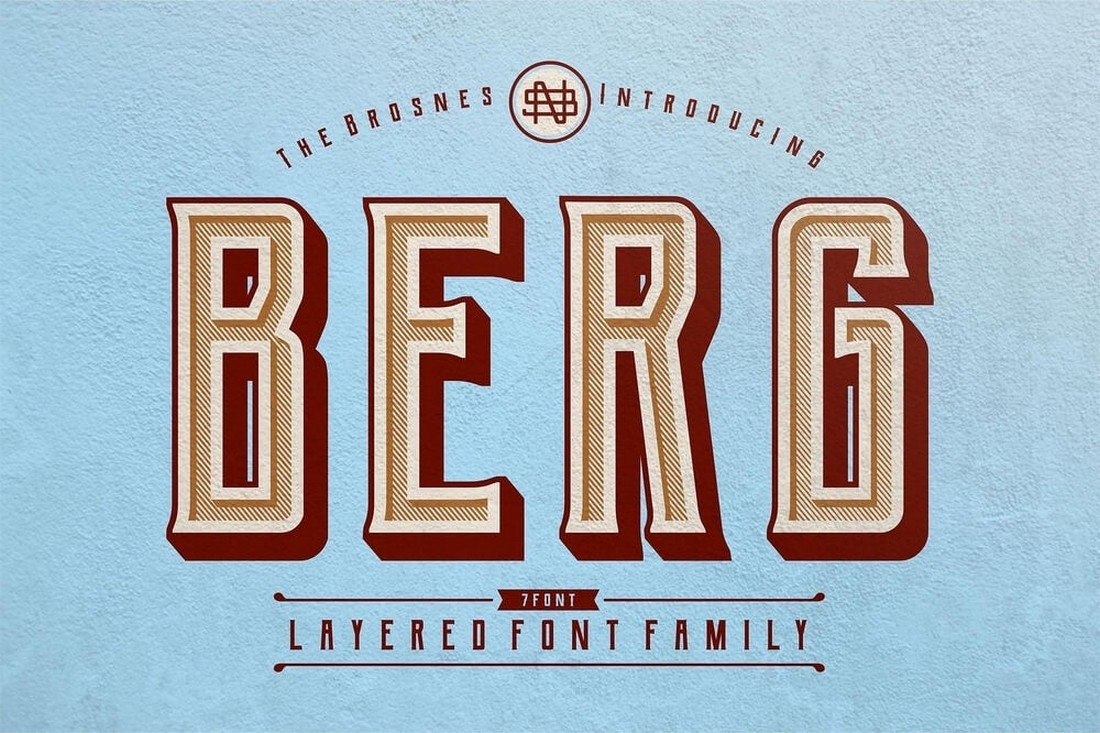 Berg is a big family for layered fonts that comes with 7 different font files. There are regular, shadow, extrude, and inline fonts in this pack. The best part is that the entire font family is free to use with personal and commercial projects.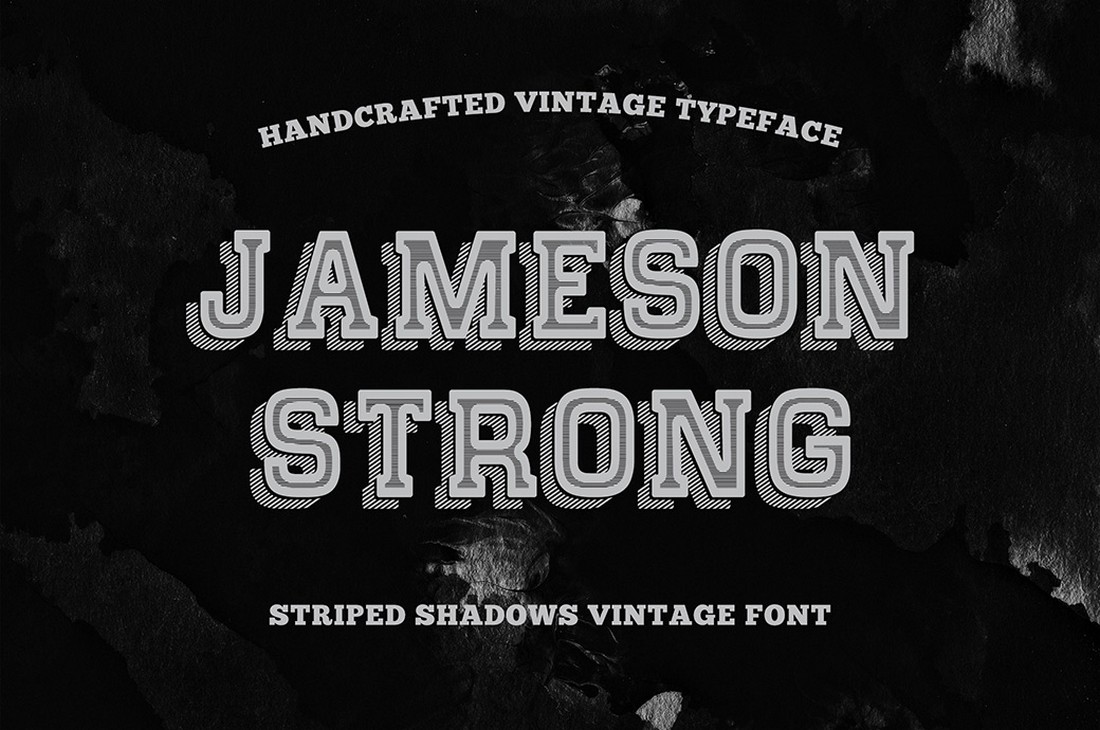 Just as the name suggests, this font has a simple vintage design featuring a striped shadow lettering effect. It's perfect for headings, poster titles, and even product packaging designs. You can use it for free with personal projects.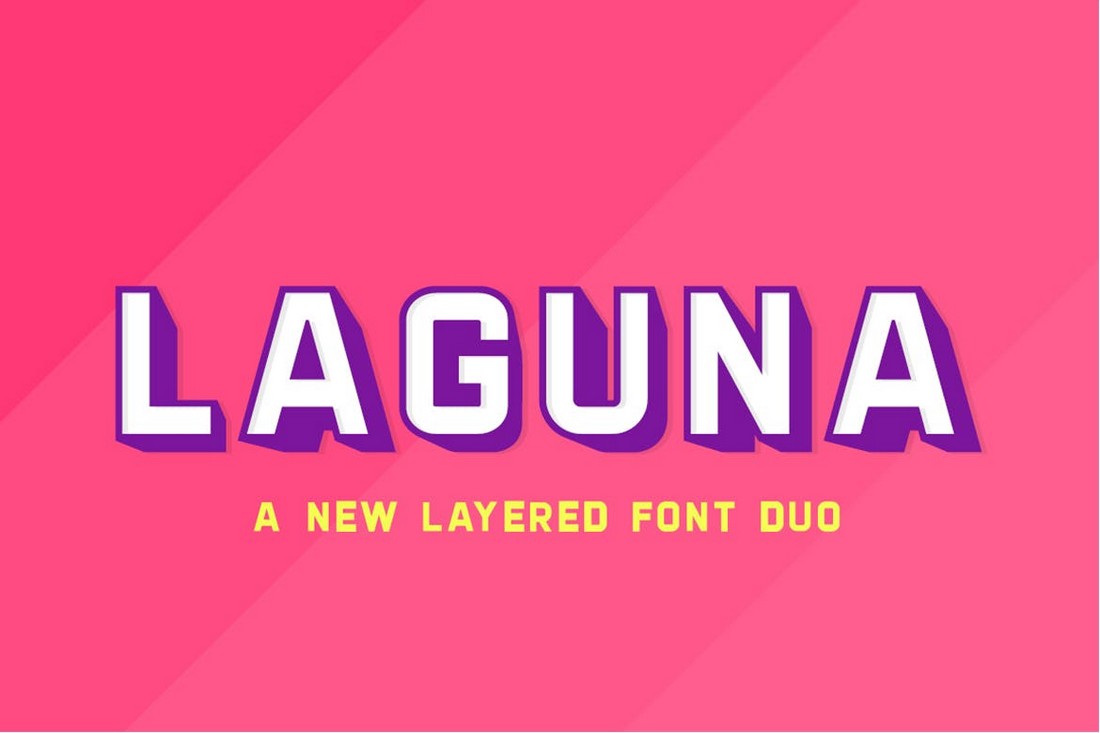 This font has all the right elements of a perfect title font. It has big and blocky characters as well as a clean-cut design. As a bonus, there's a shadow effect as well. What more could you ask for a great title font. Use it to design poster titles, flyer headings, and even social media posts.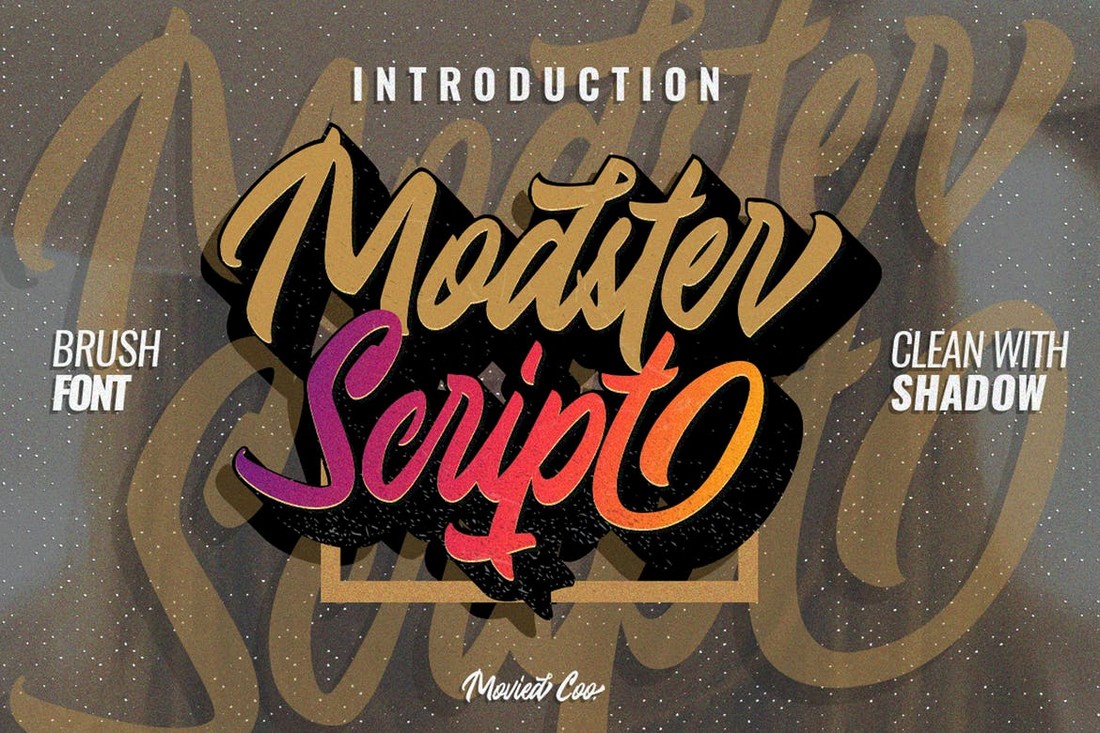 We haven't seen a better script font that rocks a shadow effect than this one. It's rare for scripts font to come with a shadow effect since it's difficult to pull it off but this font does it perfectly. The font comes with lots of alternates and styles, including an extra shadow style.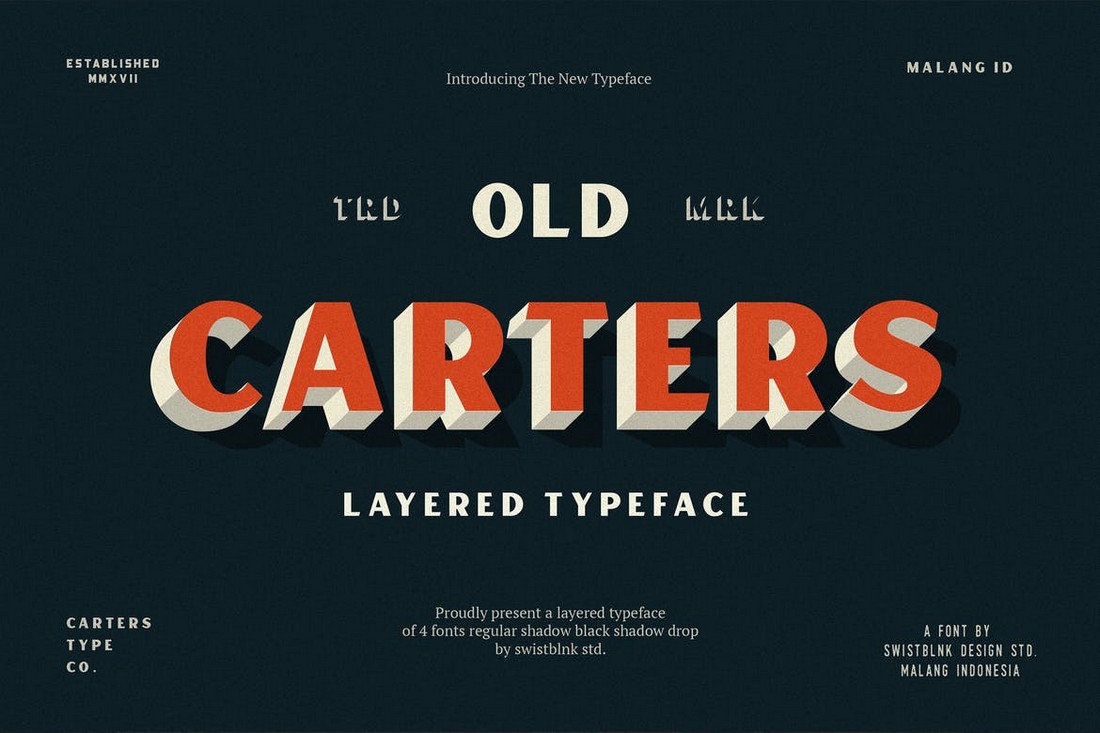 Carter is a vintage-style font that comes with a lettering design inspired by old-school signage. The font is available in multiple styles including regular, shadow, black shadow, and drop. Each version has its own shadow effects. You can use them to craft all kinds of headings and titles.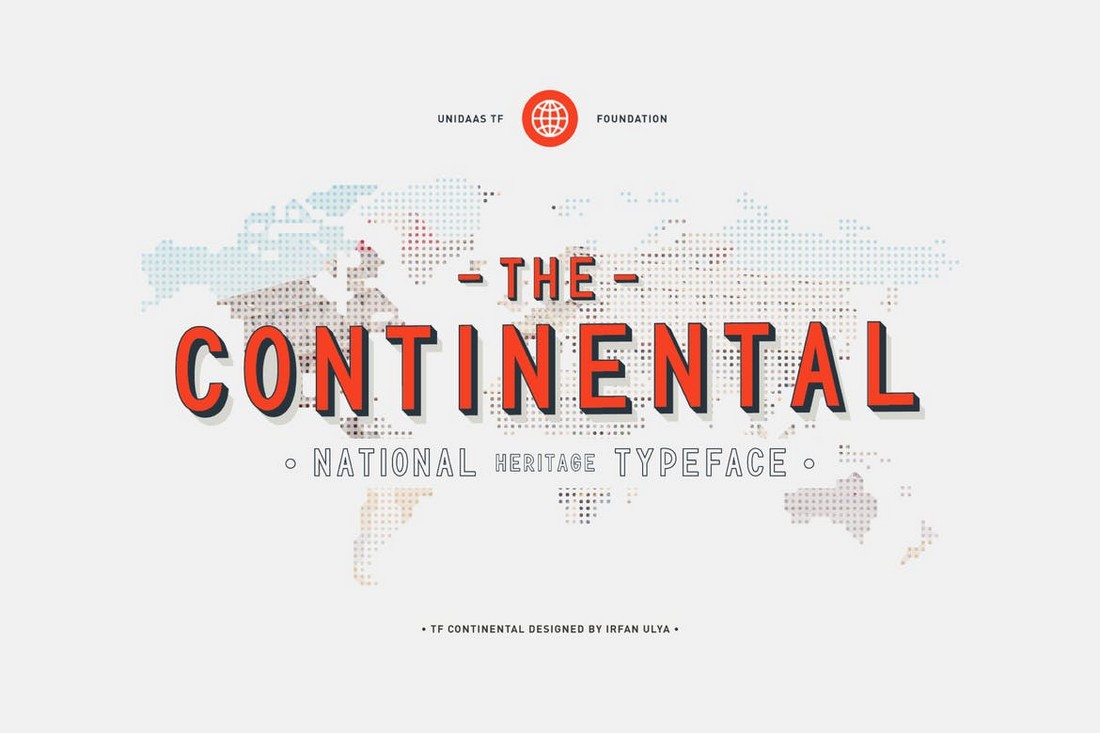 This is an elegant font that has a classic letter design that never goes out of style. It will remind you of the signage for luxury hotels or labels for high-end products. The font lets you choose from many different styles, including shadow, outline shadow, and 3D style fonts. There are plenty of things you can do with this font family.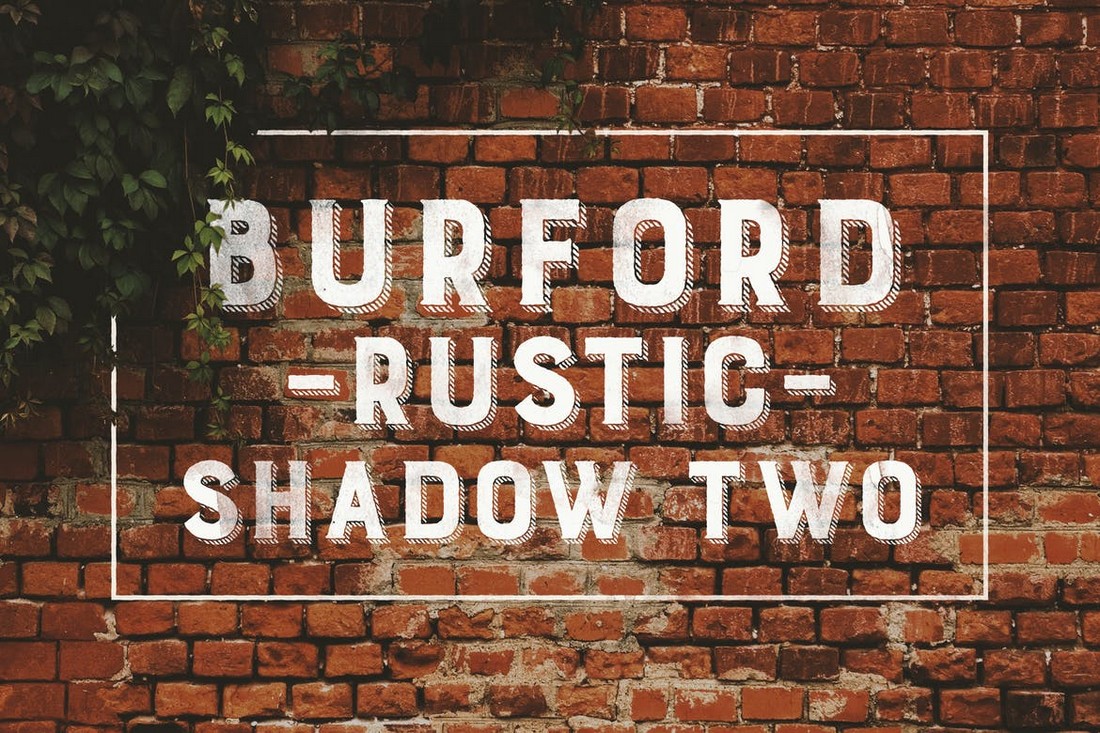 Another shadow lettering font from the Burford font family. The unique textured shadow effect in this font grabbed our attention by surprise. It's quite different from the rest of the fonts in our collection. You can find another version of this Burford shadow font here.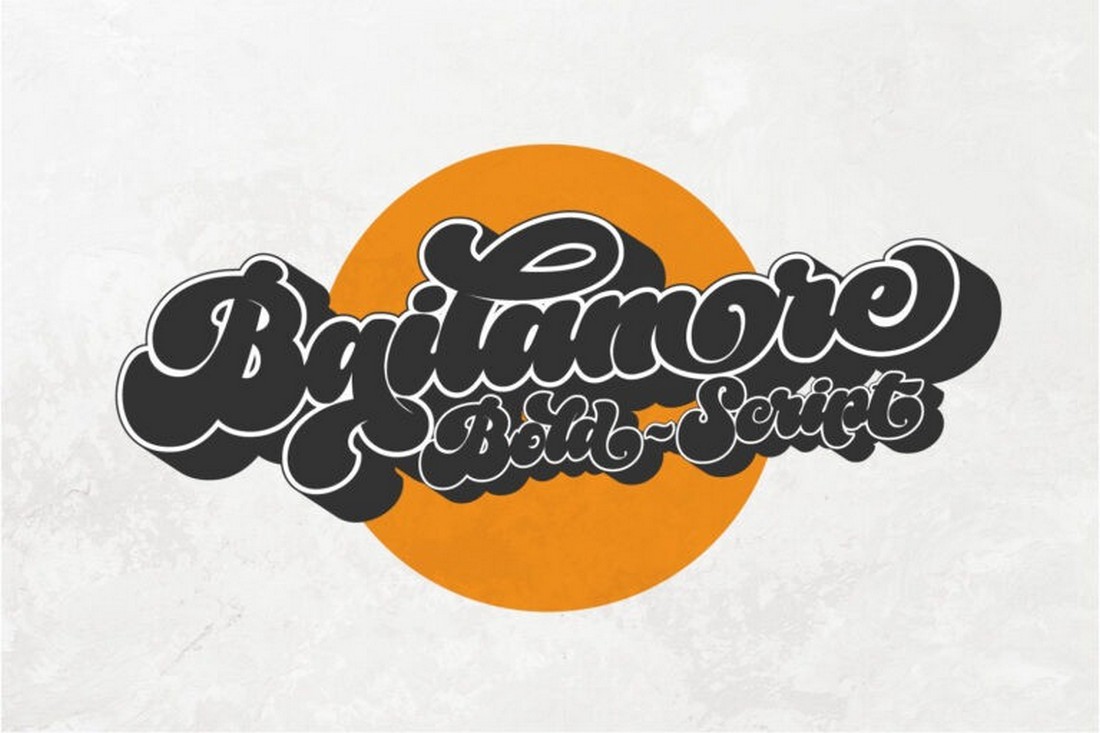 Bailmore is a thick script font that also has a shadow effect. This font comes with creative and curvy letters that will give an extra cool look to your text. It's especially suitable for greeting cards and T-shirt designs.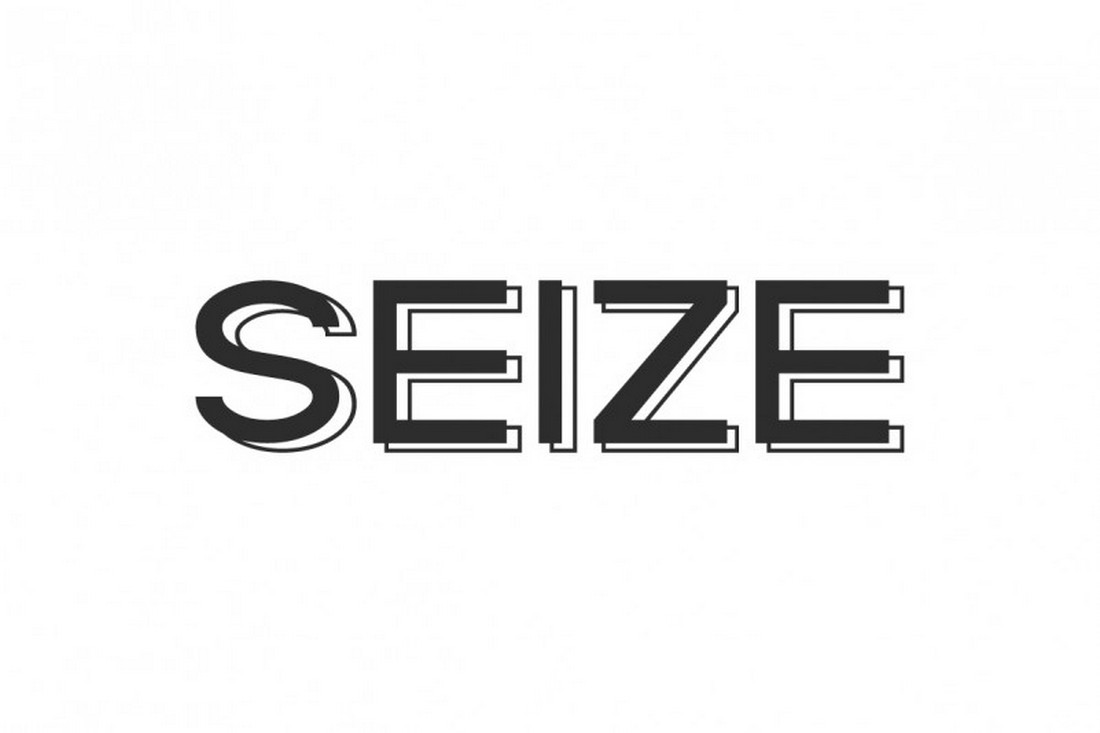 This free font has a very clean and minimalist letter design. It also features a simple outline shadow effect as well. The font looks great on business cards, posters, and flyers. You can use it for free with personal projects.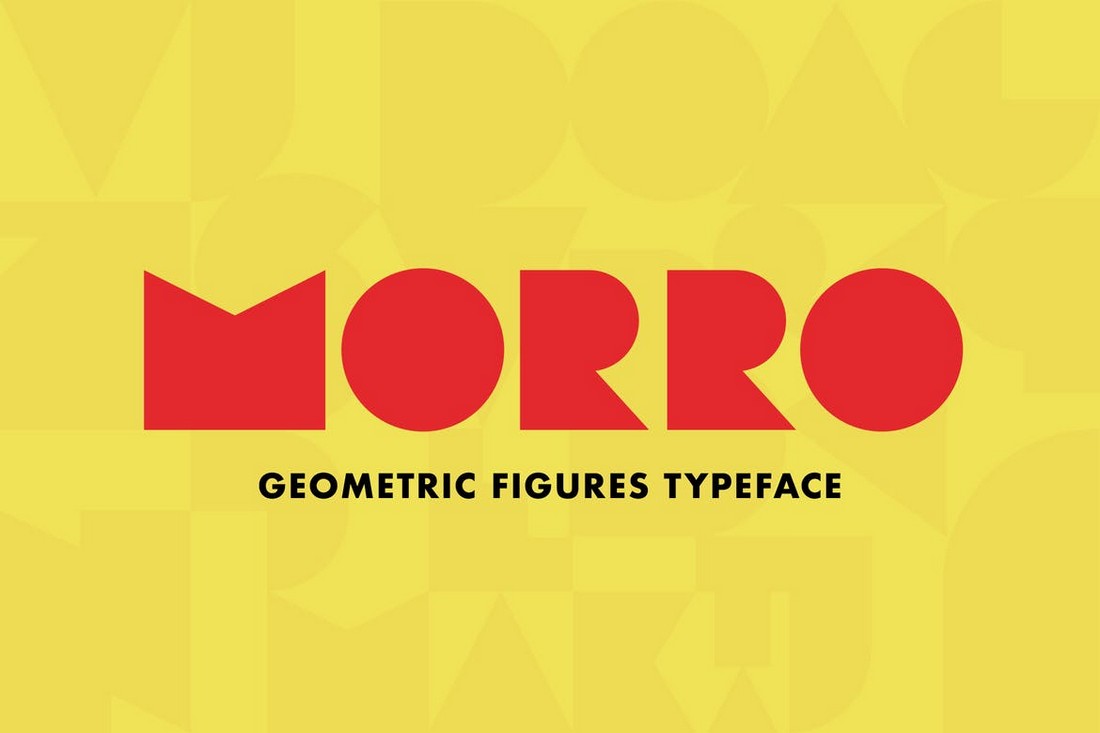 Morro is a unique font that consists of letters made of geometric shapes. This font is most useful for logo design and crafting stylish titles for posters and T-shirts. The font comes in regular, shadow, and outline styles. Along with a set of alternate characters that have different styles of letter designs.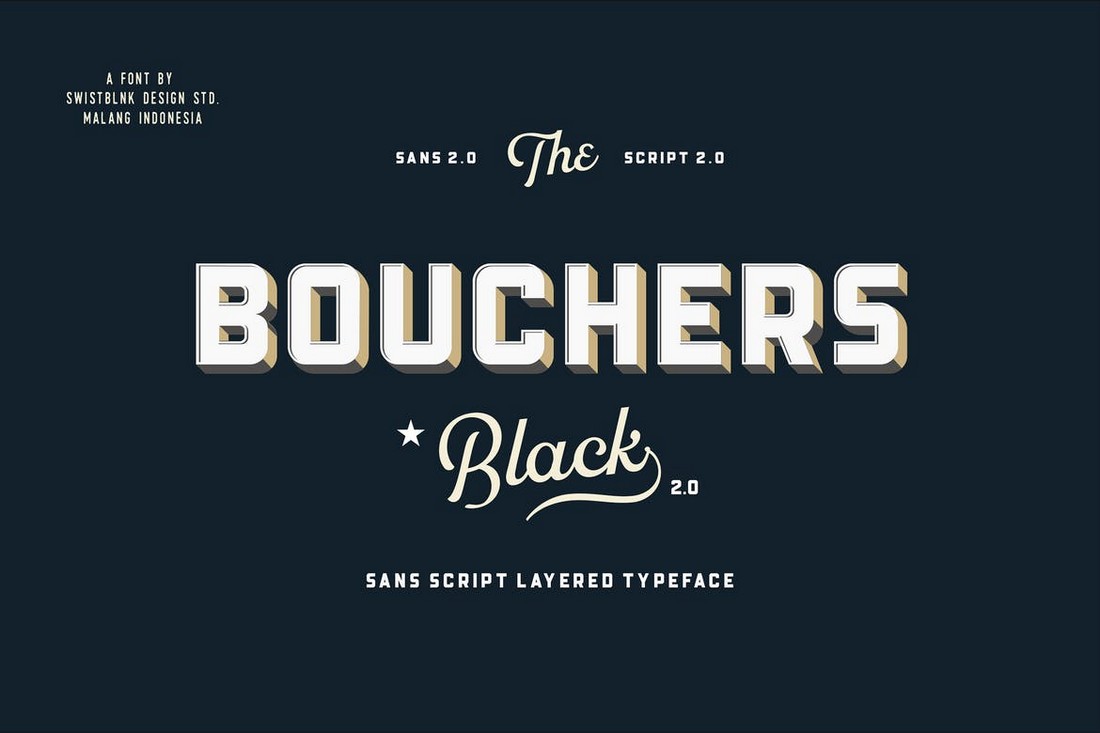 Bouchers is a retro layered font that looks a lot like the typefaces you see on vintage drink bottle labels. The font includes two shadow-style fonts and an additional script font that goes quite well together. There are also lots of alternates, swashes, and ligatures to choose from as well.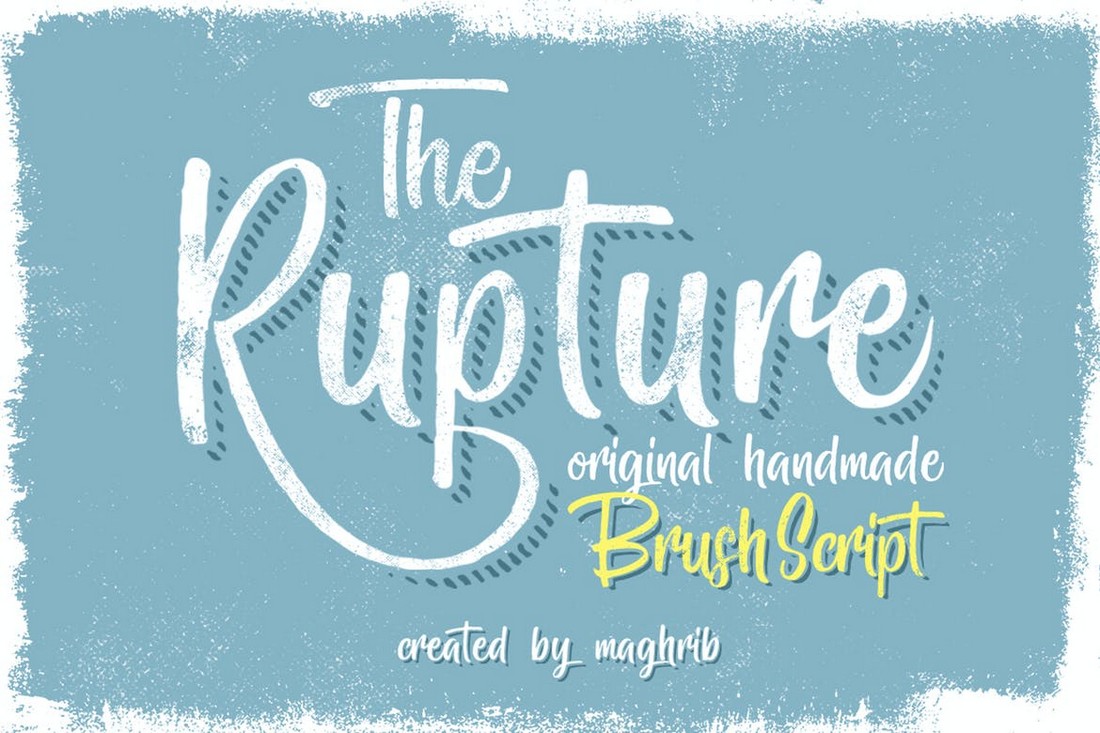 This is a very creative brush script font that has a beautiful flowing letter design. It includes two shadow font versions that are perfect for designing greeting cards and invitations. This font also comes with glyphs and stylistic alternates.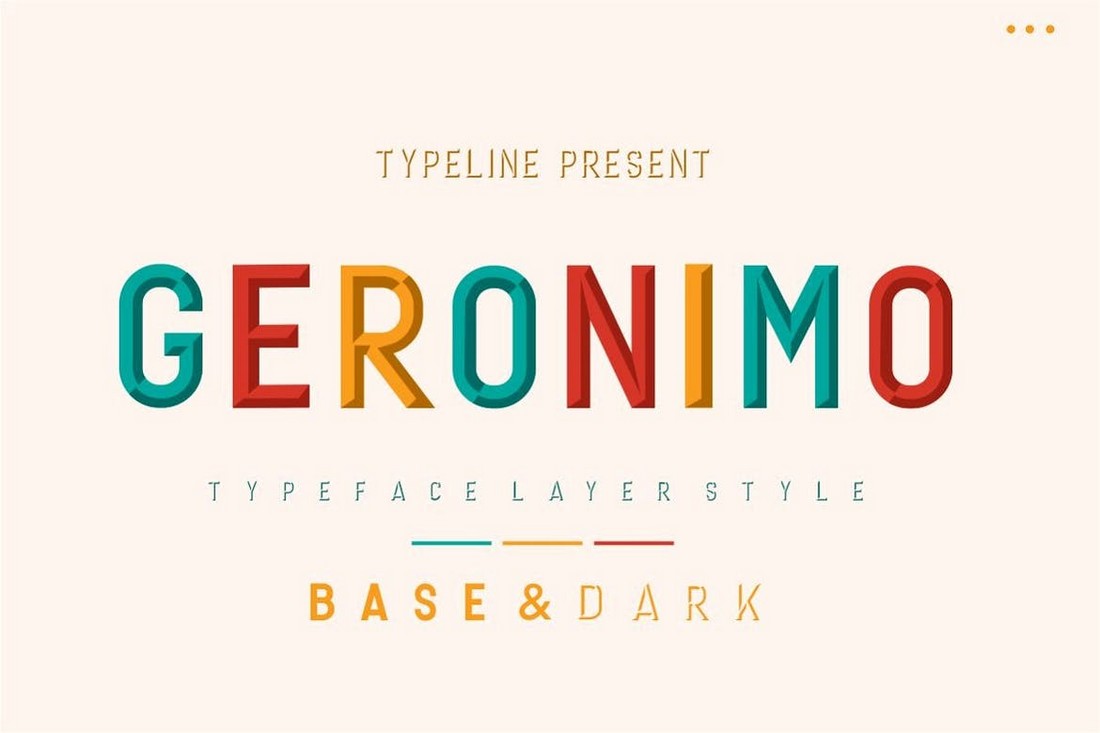 Geronimo has 3 styles of fonts, a regular font and two styles of shadow fonts. One of the shadow fonts creates an inward shadow that gives this font a 3D-like look and feel. This makes this font a great choice for everything from T-shirt designs to logos and branding designs.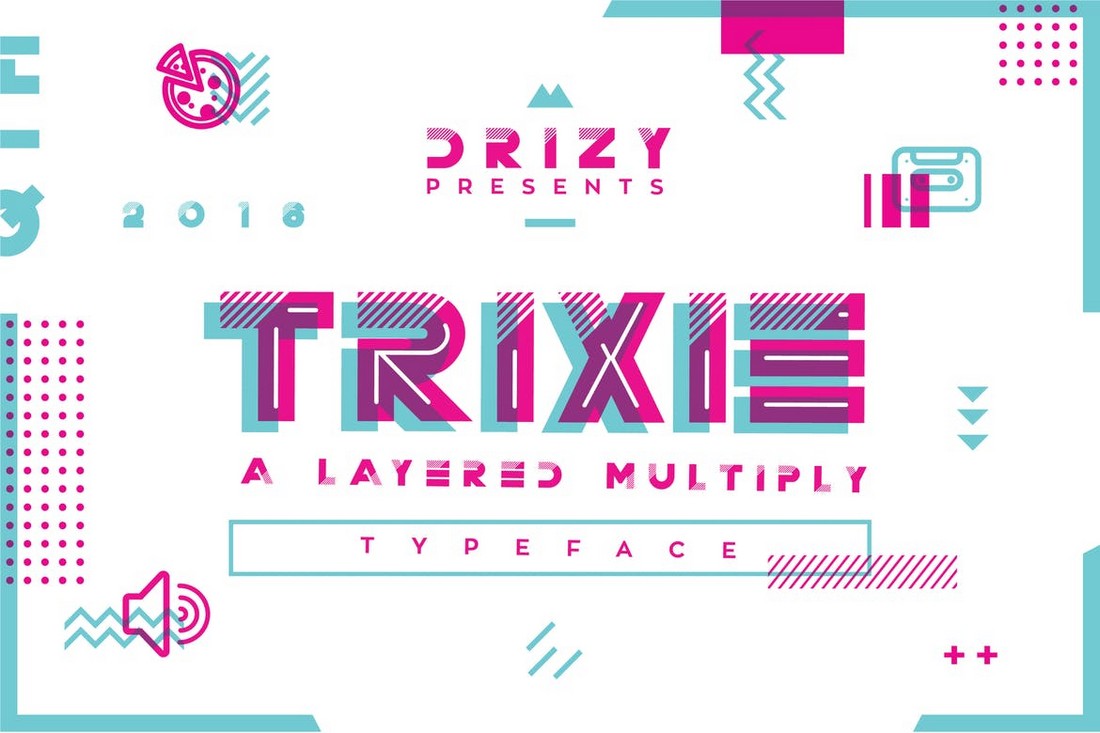 Trixie is a very stylish font with a set of futuristic characters. Each letter in this font has a unique design that will make your designs stand out. It's especially ideal for making event banners, posters, and brochures. The font includes multiple styles of fonts, including a shadow font.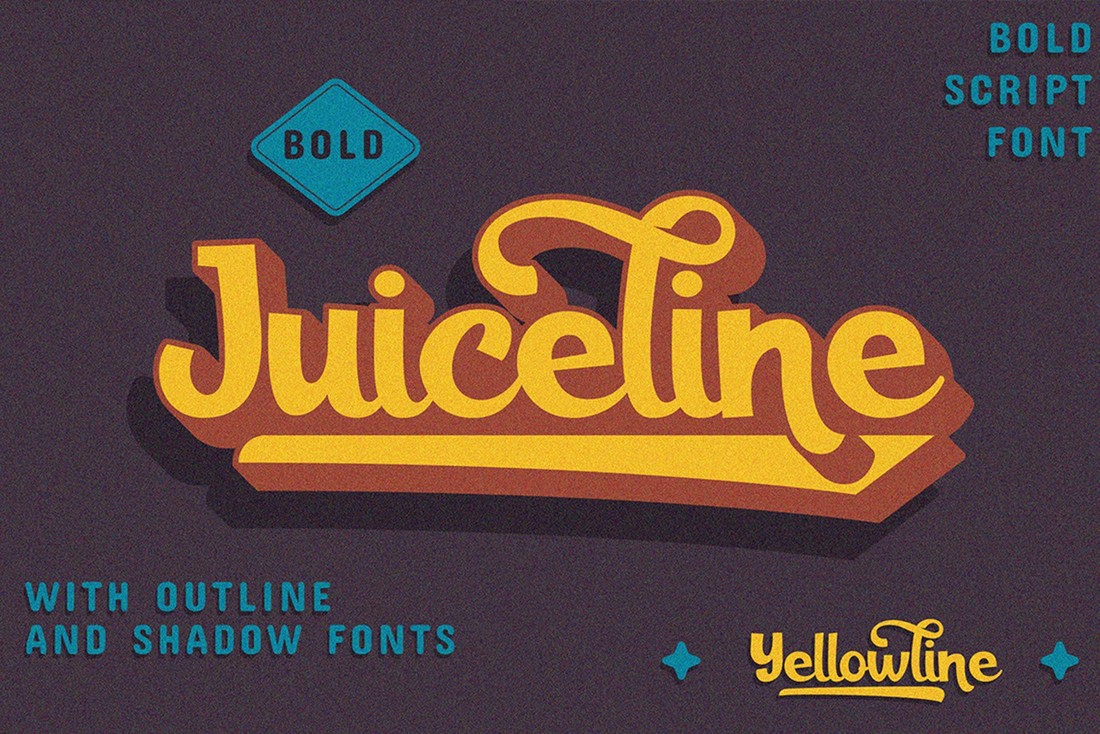 Juiceline is a bold vintage script font that comes with a shadow effect. This font is most suitable for social media posts and custom T-shirt prints. It's free for personal use.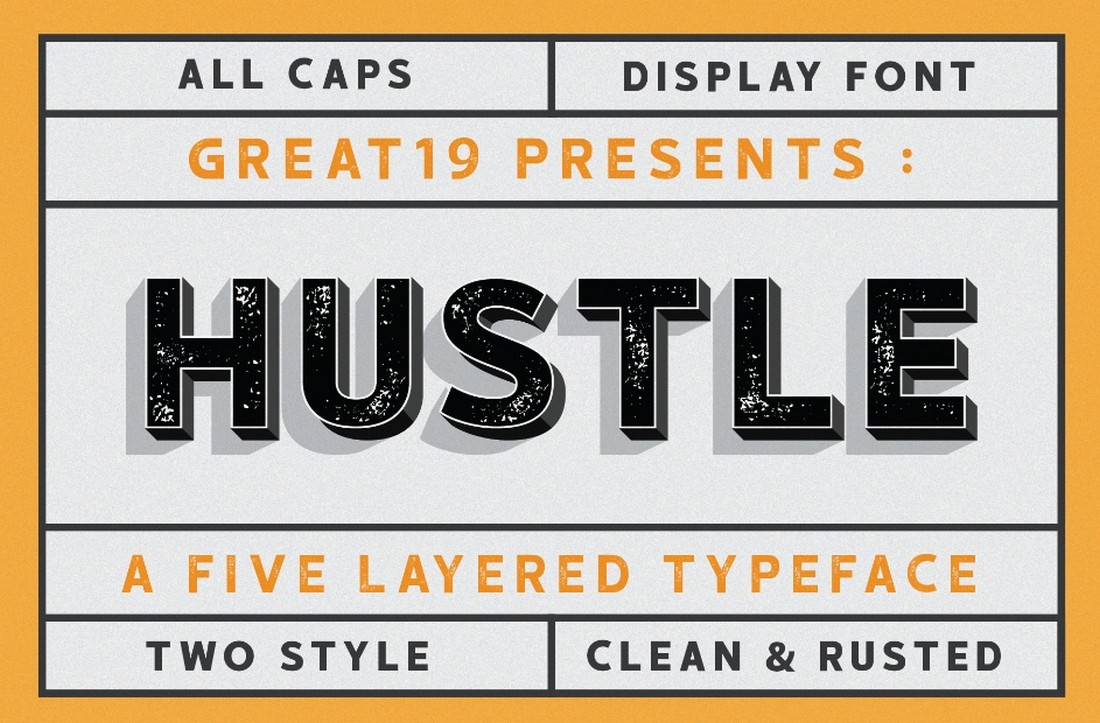 Another free font you can use to design product labels, business cards, posters, and more. This font includes 6 different styles of fonts, including shadow and rustic style fonts. They are all free to use with personal projects.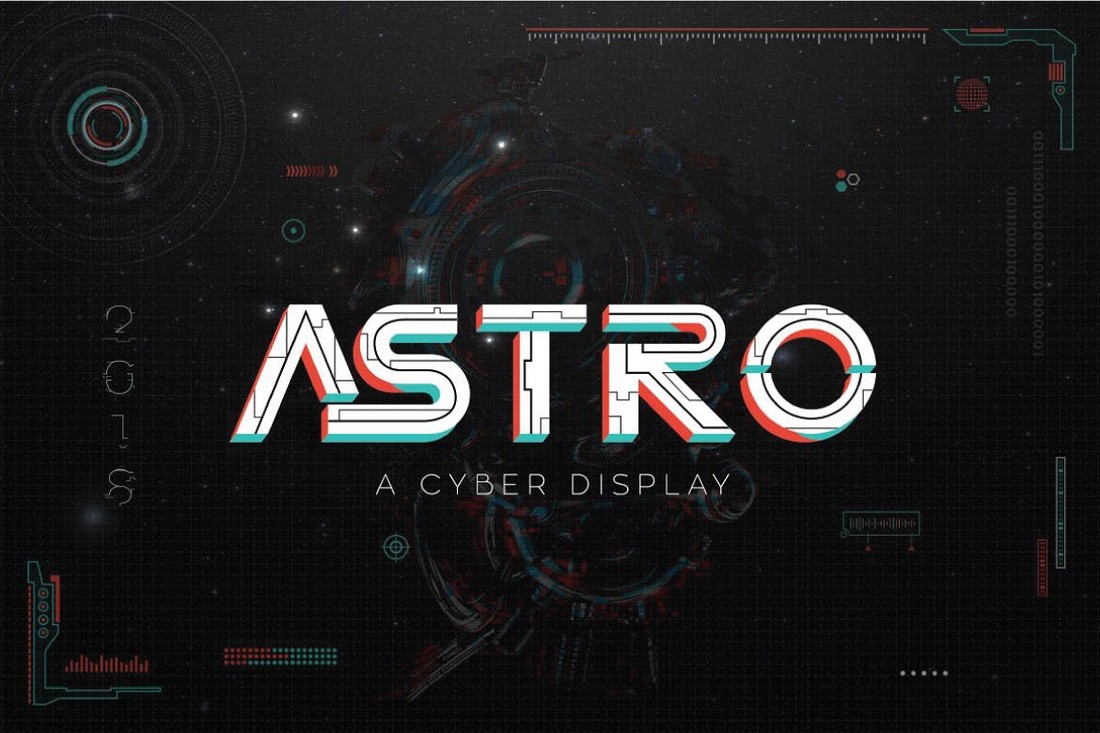 Astro is a creative font that features a set of letters inspired by cyberpunk designs. Each letter in this font has a unique textured design and it comes in multiple font styles, including extrude shadow and cable. This one is perfect for all your tech-themed graphic designs.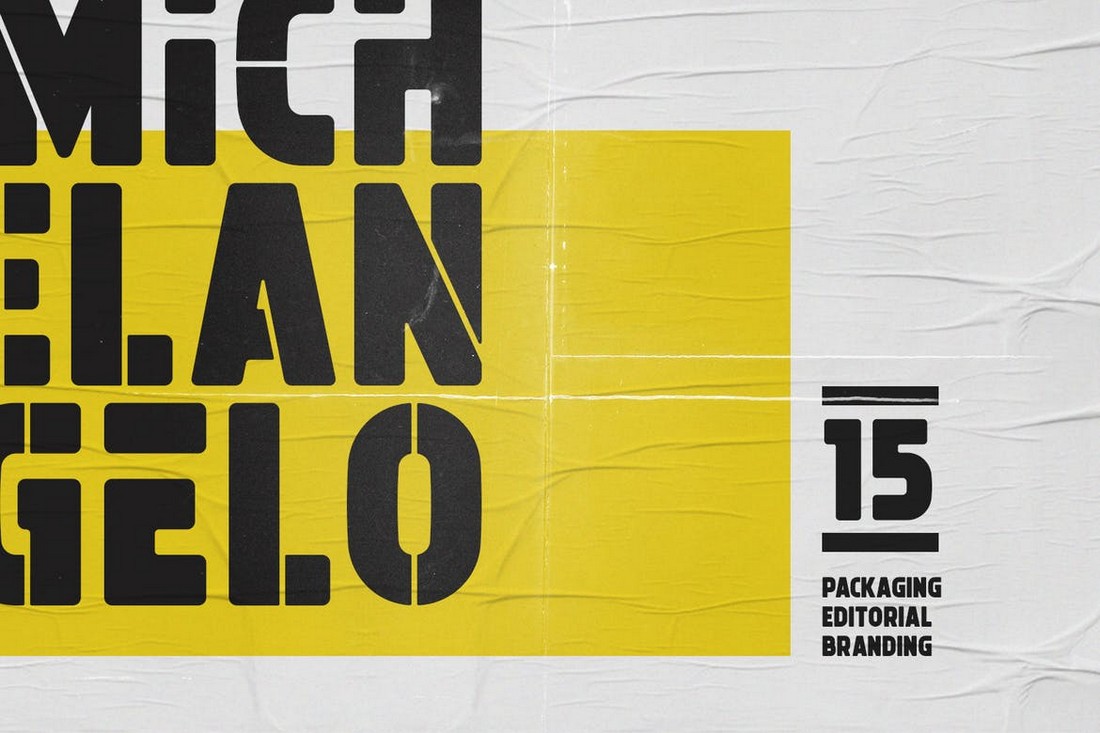 This is a big family of fonts that has blocky letters and a stencil-like design. There are 15 styles of fonts in this font family, including shadow, outline, vintage, and grunge fonts. You'll have plenty of choices for different projects with this font pack.
Another unique type of font is color fonts. Check out our best color fonts collection to see how wild they really are.
Font Collections
This is our series of beautiful, inspiring collections of fonts and typefaces. These articles feature bold poster fonts, decorative scripts, and everything in-between! Find the perfect font for your next design project with one of these collections.