Video editing is an art form of its own. It takes careful and creative thinking to create a video that captivates an audience. Not just in filmmaking but it applies to YouTube, Instagram, and many other types of video content as well.
The art of transitioning from one scene to the next is one of the most challenging tasks video editors have to deal with. Especially when it comes to creating content for online audiences, people expect to see attractive effects in transitions.
Let's face it, the default transition effects included with video editors have already been used way too much. It's time to think differently and add some unique transition effects to your own videos.
It takes a lot of work to create transition effects. But, with the help of these transition effect templates, you won't have to spend hours designing and creating effects. Just download the After Effects or Premiere Pro templates and start editing.
Download thousands of versatile Adobe Premiere Pro templates, openers, slideshow templates, lower thirds, and more with an Envato Elements membership. It starts at $16 per month, and gives you unlimited access to a growing library of over 2,000,000 Premiere Pro templates, design assets, photos, videos and more.
Explore Premiere Pro Templates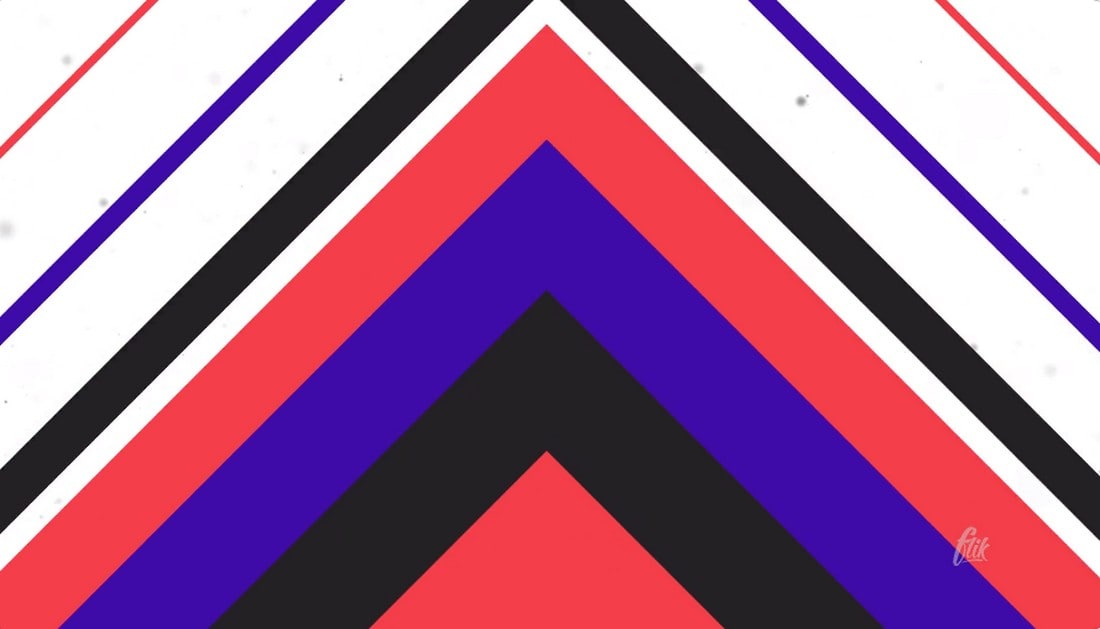 If you're looking for transition effects that can be used with all kinds of videos, whether it's for a corporate brand or a creative YouTube channel, this bundle is for you. It includes 50 different transition effects featuring various styles with linear, circle, triangle, and much more. They are perfect for slideshows as well.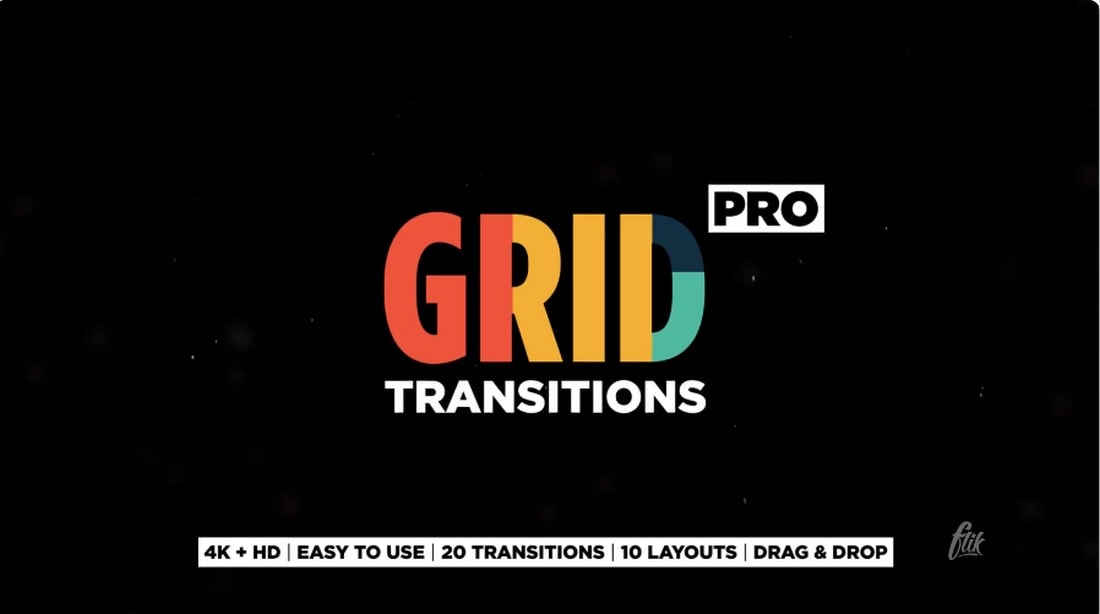 This is a collection of unique transition effects that allows you to use a grid of scenes to jump from one scene to another. This effect is often used by professional cinematographers to transition between scenes, especially when telling different stories in the same video. It's a must-have transition effect for all video editors.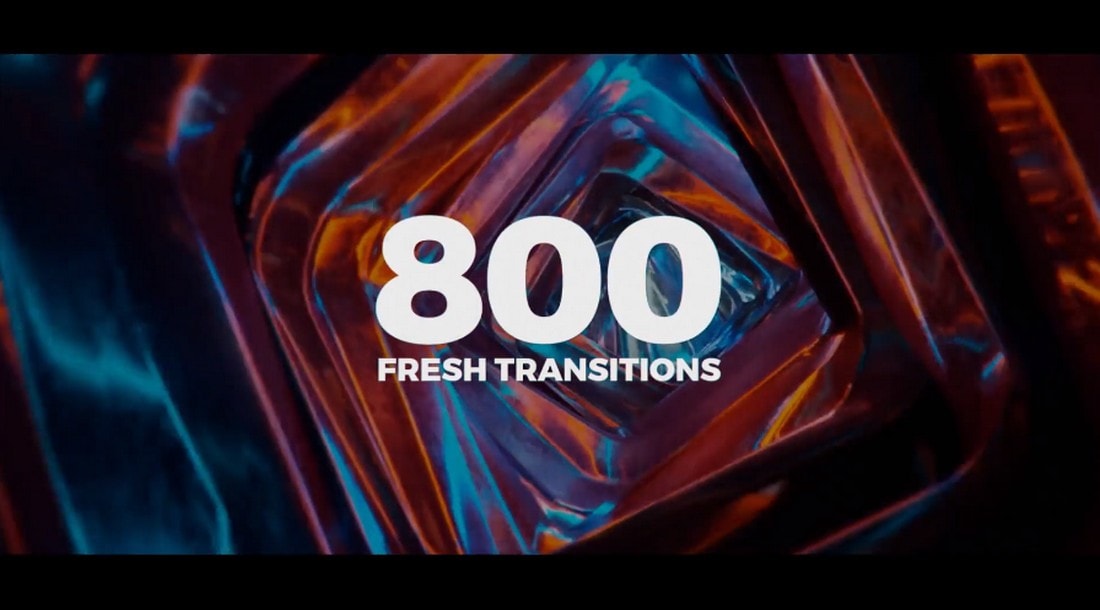 Using the same transition effect throughout the video is an amateur mistake many beginners make. With this massive transition effects bundle, you won't have to worry about making that mistake. It comes with 800 different transition effects you can use with all kinds of creative and professional videos.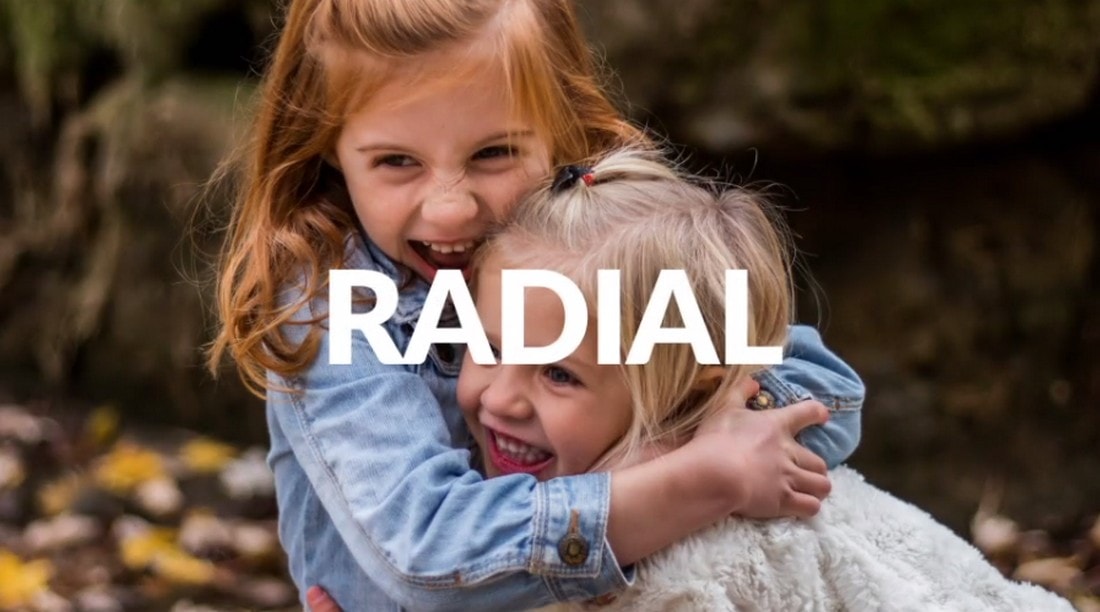 Another big collection of transition effects you can use with After Effects to add stylish transitions to social media and promotional videos. The effects in this pack come in 4K resolution and they can be easily resized to your preference as well. The SFX are also included.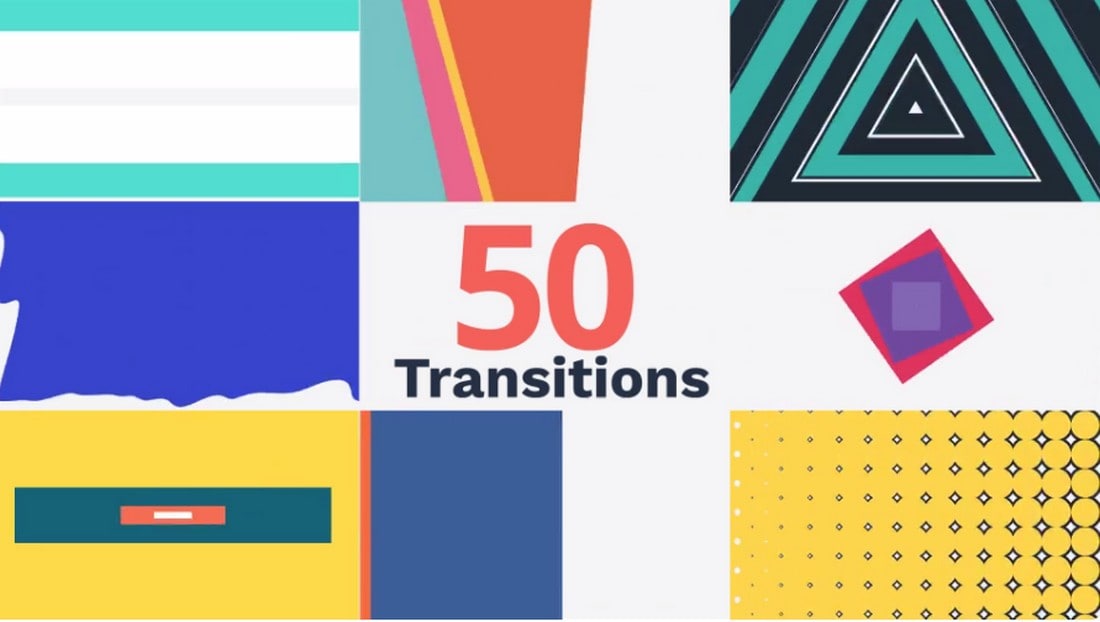 If you like colorful and creative transition effects, this pack is for you. It includes 50 unique transition effects featuring colorful shapes, animations, and designs. These are most suitable for Instagram, Facebook, and YouTube videos and promotions. The effects are available in 4K resolution and are compatible with After Effects CS6 and higher.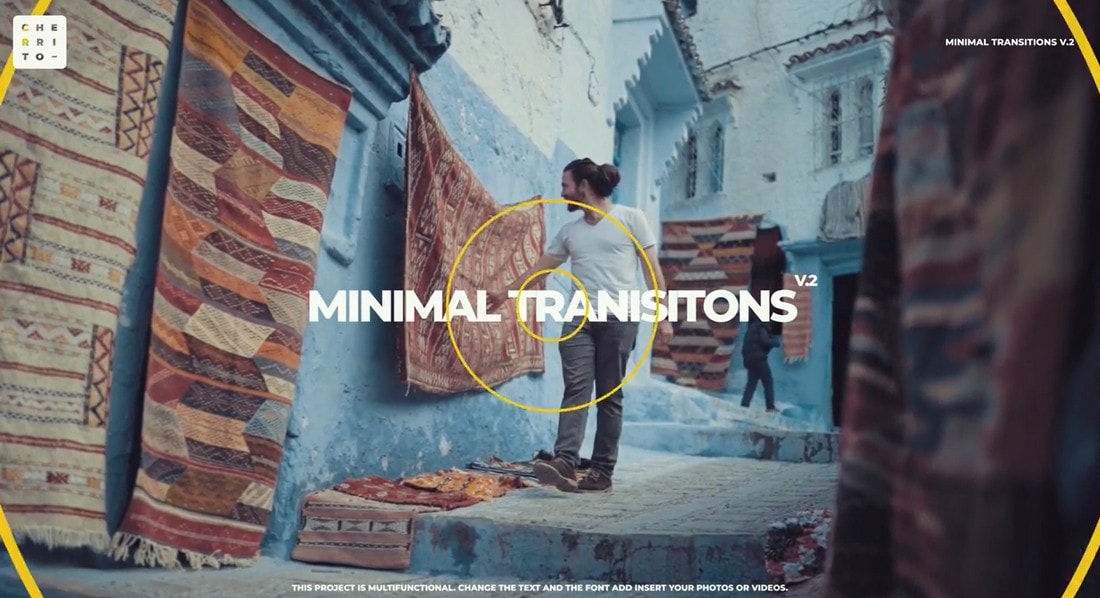 This is a bundle of free transition effects for After Effects. These transitions feature minimal and subtle effects that are great for all kinds of business and professional videos. It includes 16 different effects that can be easily customized to change colors to your preference.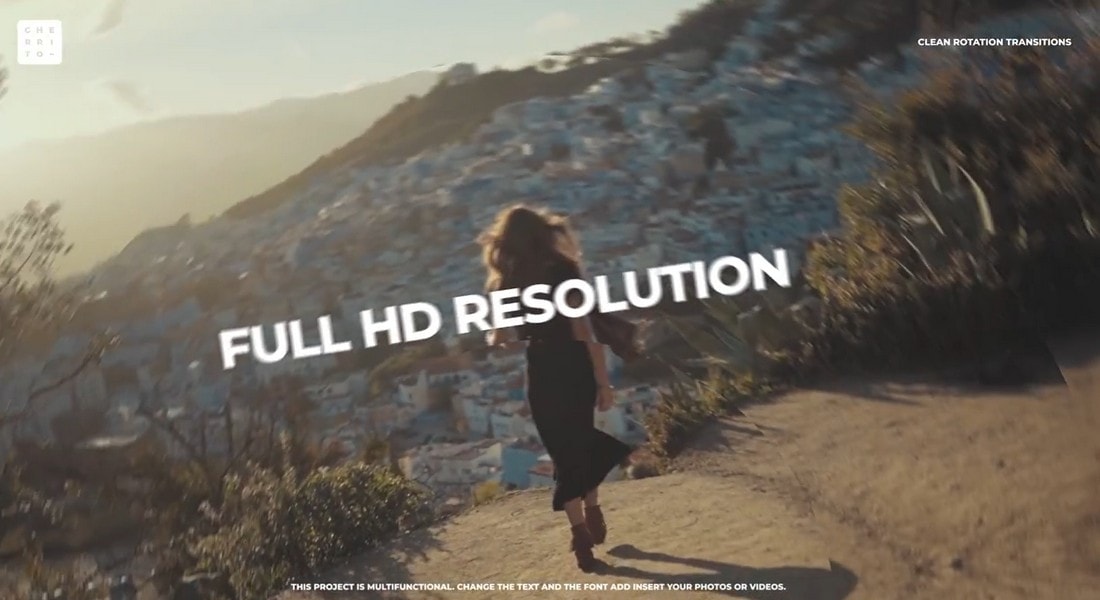 Another simple and free transition pack for modern YouTube and social media videos. These transitions feature a simple rotation effect that rotates a scene to move on to the next. It also includes 16 variations of the effect. You can edit them using After Effects CC 2018 or higher.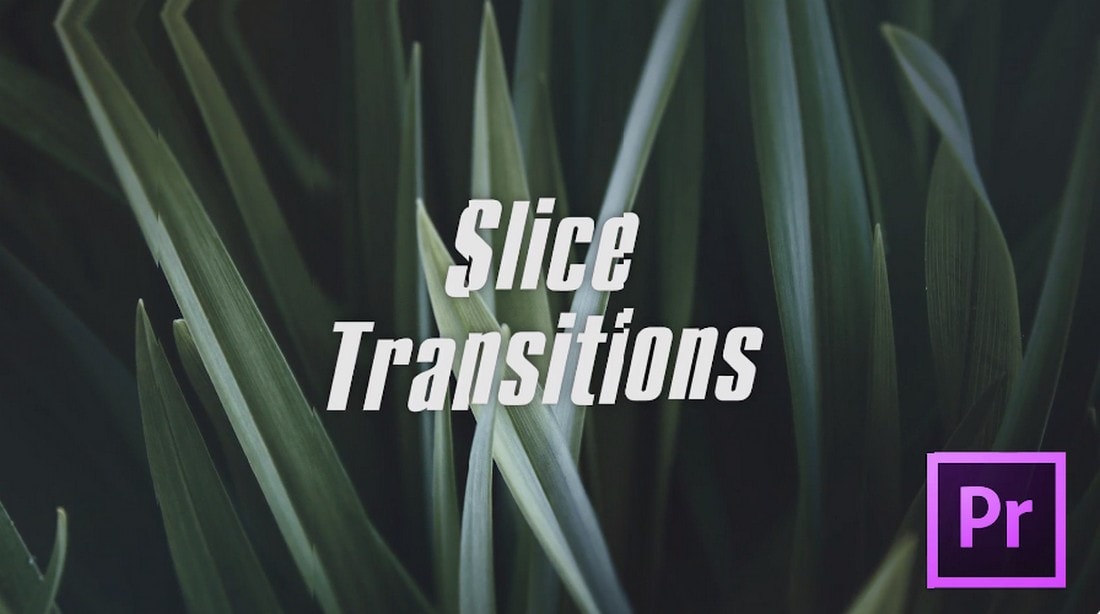 With this bundle of transitions, you can go from one scene to the next with a slicing animation effect. It's perfect for slideshows, especially for image slideshow videos and photo albums. The transitions are available in 2 different styles of effects making a total of 52 transitions. And it's compatible with Premiere Pro.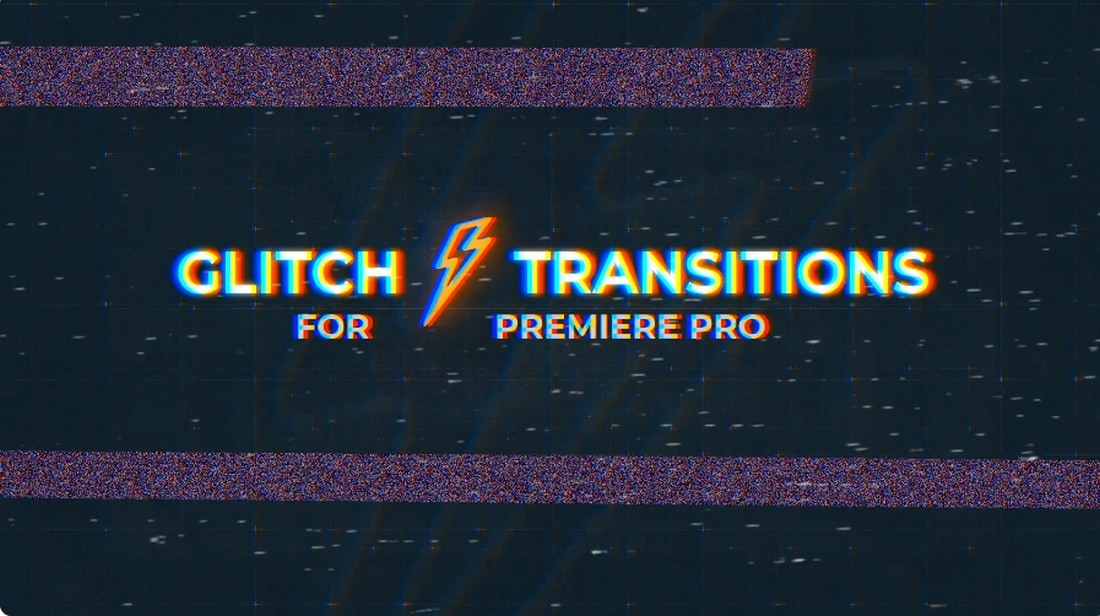 The glitch effect is commonly used in tech and video game-related videos. This is a collection of modern glitch transition effects you can use with all kinds of YouTube videos. It has various styles and more than 90 different transition effects to choose from. The transitions are suitable for films and movies as well.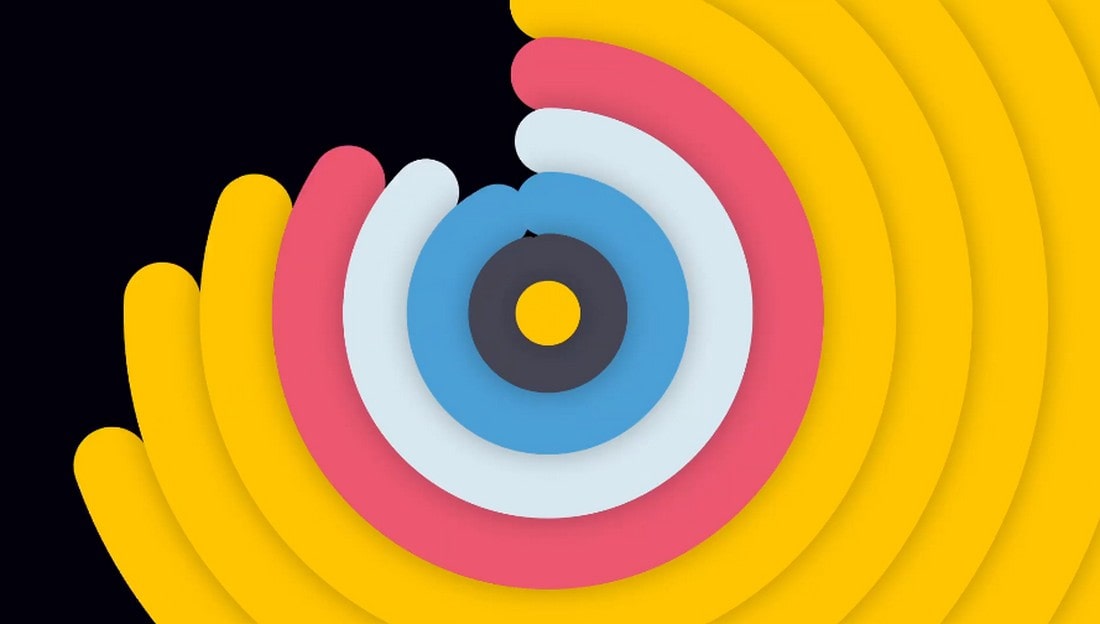 Featuring a stylishly colorful transition effect, this bundle of Premiere Pro transitions is ideal for both creative and corporate videos. The transitions in this pack come with a wide variety of effects featuring colorful objects. It includes 40 different transitions and each effect can be easily customized to fit different styles of videos as well.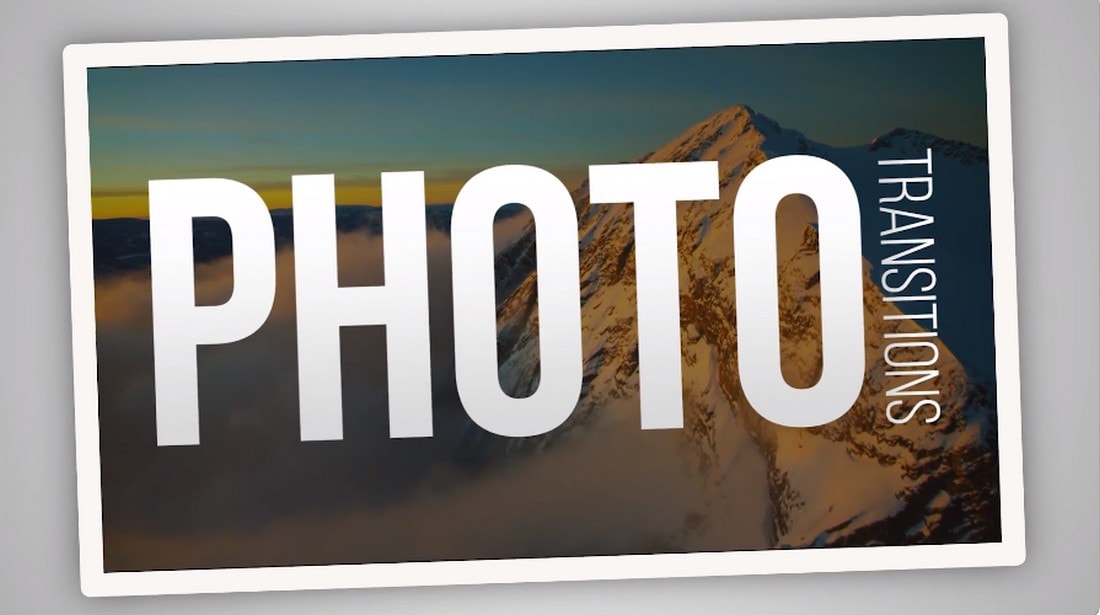 If you're working on a photo album or a slideshow video, this bundle of transitions will come in handy. These transitions feature a set of unique effects inspired by photography. It includes 24 different effects that are compatible with Premiere Pro CC 2017 and higher.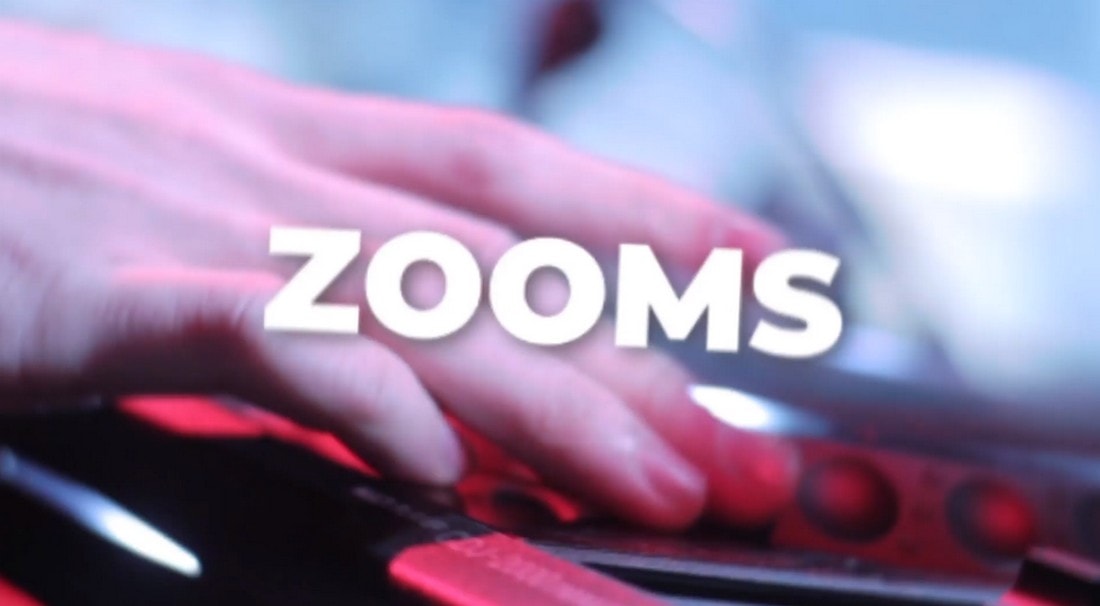 With more than 1500 different transition effects to choose from, you'll never run out transition effect styles when using this pack. It features various styles of effects such as zoom, camera swipes, light leaks, and more than 70 different categories. Each effect comes with a sound effect as well. And you can easily customize the speed of the transition effect.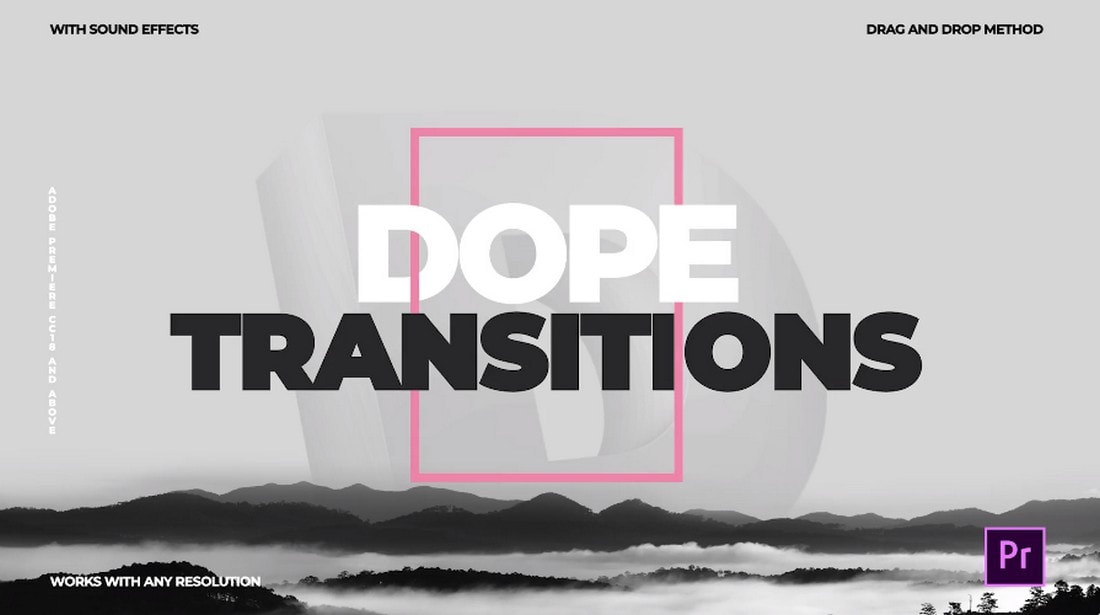 Looking for more unique and hip transition effects for your lifestyle, fashion, and creative videos? Then look no further. This bundle includes all kinds of "dope" transition effects you can use with videos of any resolution. The transitions are easier to apply and include multiple speed variations.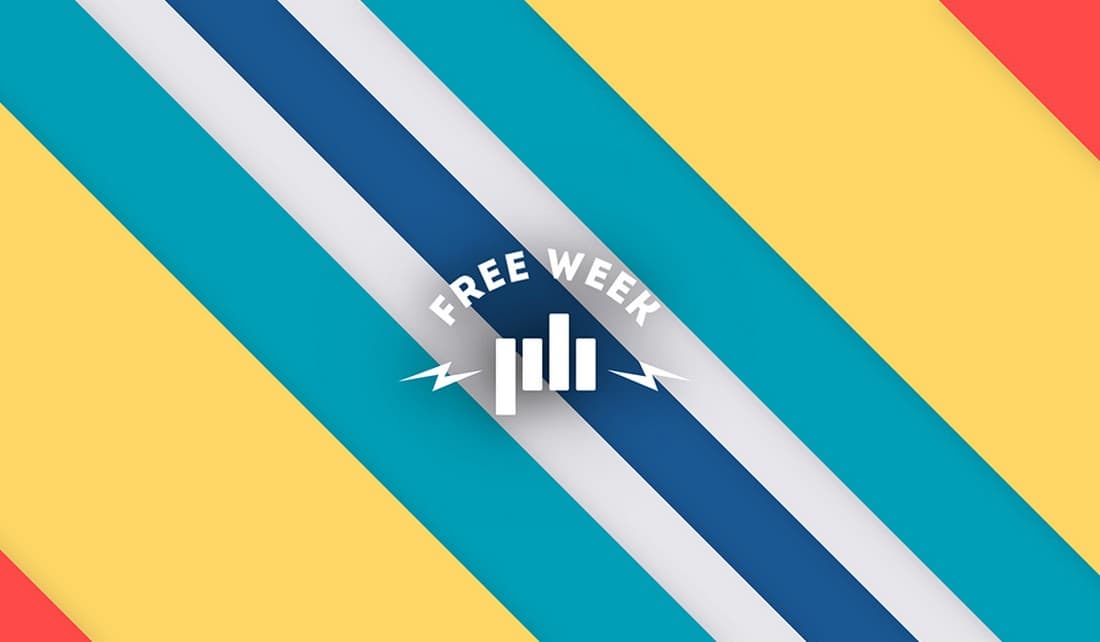 This is a collection of 16 different transition effects. Each effect in this pack feature a colorful design, which you can easily edit to match your brand and videos. You can download and use them free of charge. The effects are compatible with After Effects CS6 and higher.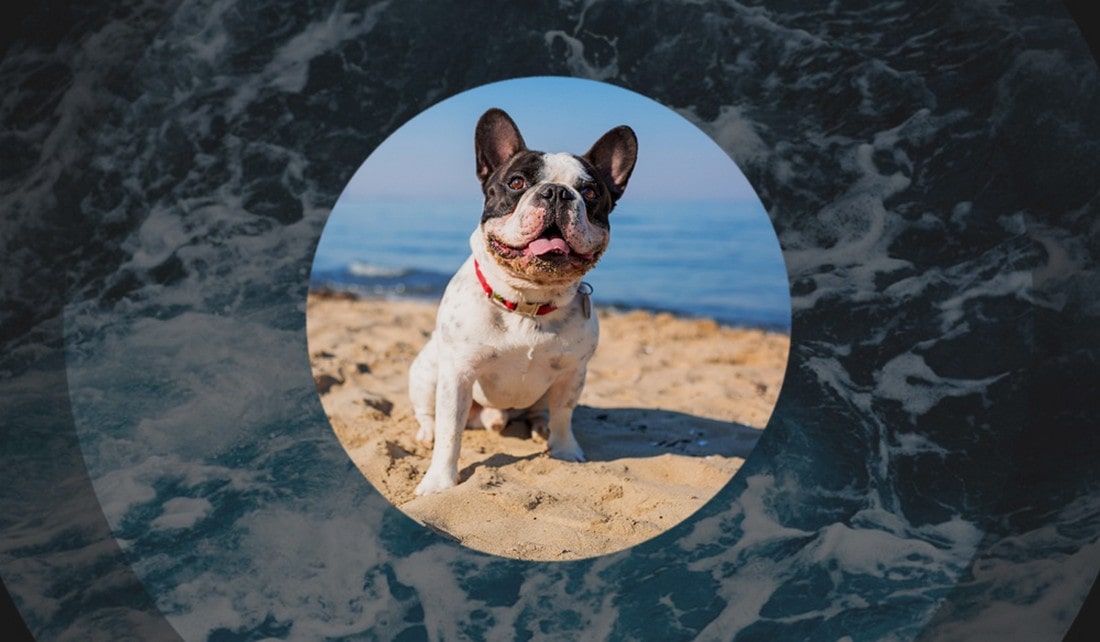 The transition effects in this pack are compatible with multiple video editing software. However, they are better used with After Effects. The effects feature a simple circling animation. They are also easily customizable as well. The bundle comes with 16 different transitions.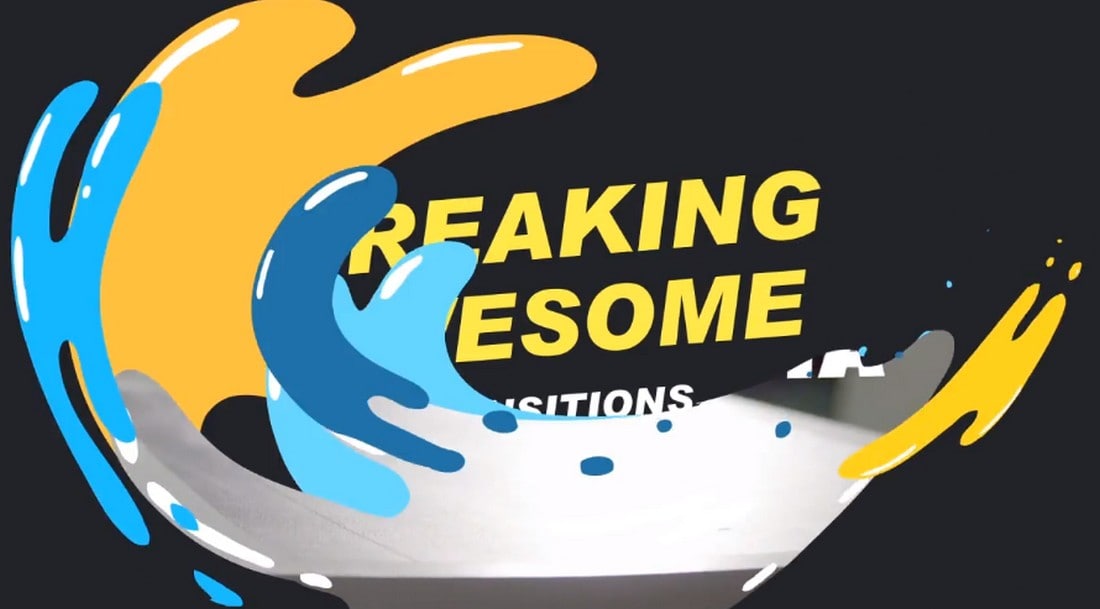 If you want to add a more creative look to your videos, these stylish liquid transitions will definitely help. The transitions in this bundle feature a colorful effect made up of liquids. There are many different variations of the effect. You can use them with your product promotion videos, social media videos, YouTube clips, and much more.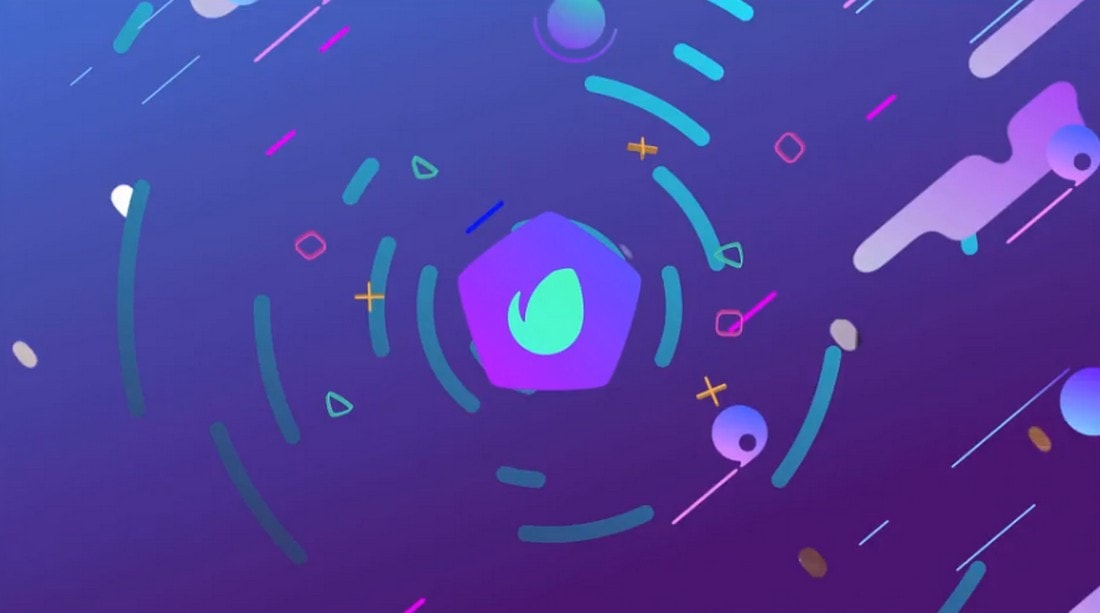 Unlike most other transition effects, this pack is not about scene transitions. These transitions allow you to transition to a logo reveal scene or an outro scene where you promote your brand or other social media channels. It includes multiple styles of transition effects with support for 24 different social platform icons.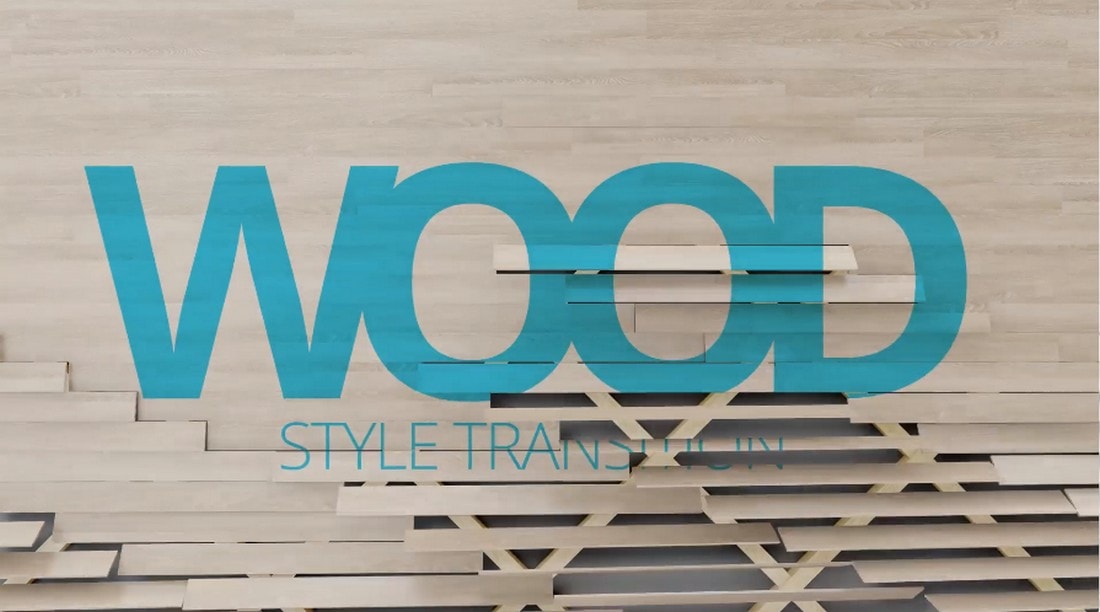 The animation effect in this transition pack is quite amazing thanks to its realistic design. It features an effect made up of small wood panels that get stacked away to reveal the next scene of your videos. It includes 4 different styles of the effect. You can also add a text overlay to the transitions as well.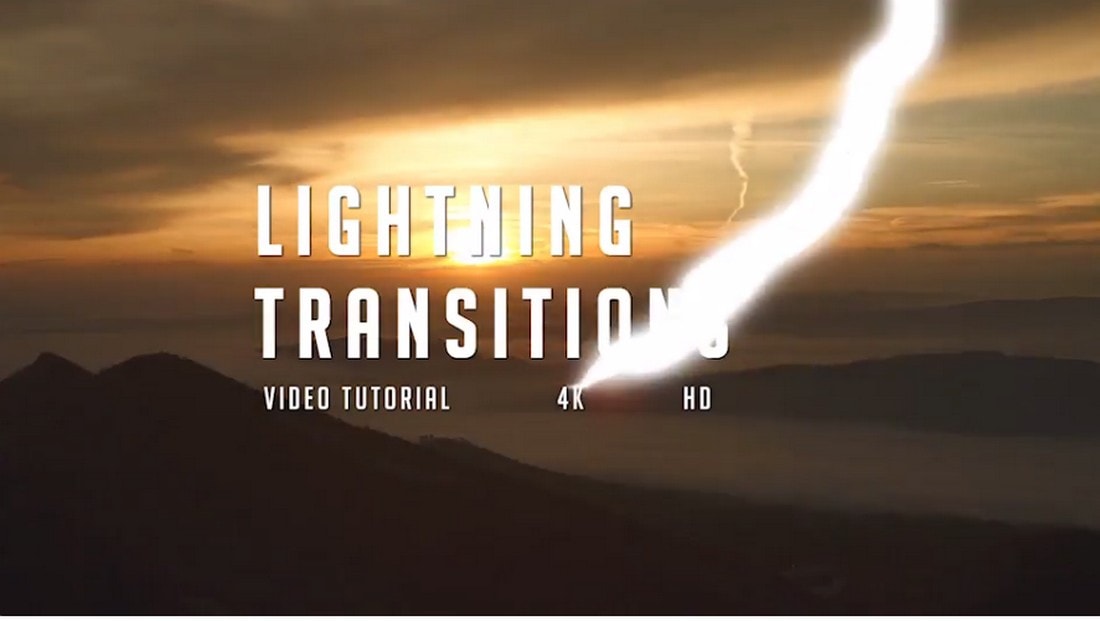 This transition effect features a thunderous design where a lightning strikes to tear away your video to reveal the next scene. It's perfect for entertainment and gaming YouTube videos. For adding a great entrance or a twist. It includes various styles and designs of lightning animations as well.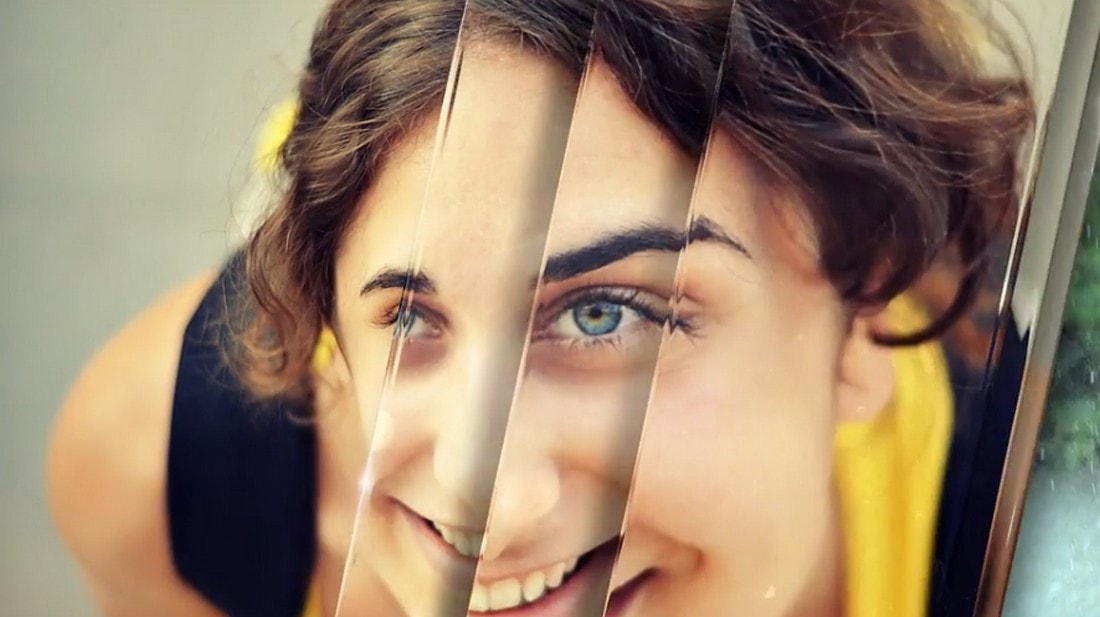 Glass transitions are similar to the ones commonly used in photo album videos. This bundle includes multiple transition effects inspired by those glass transitions. They are perfect for wedding video album and fashion photography video albums. It includes 10 different transition effects and they work with both photos and videos.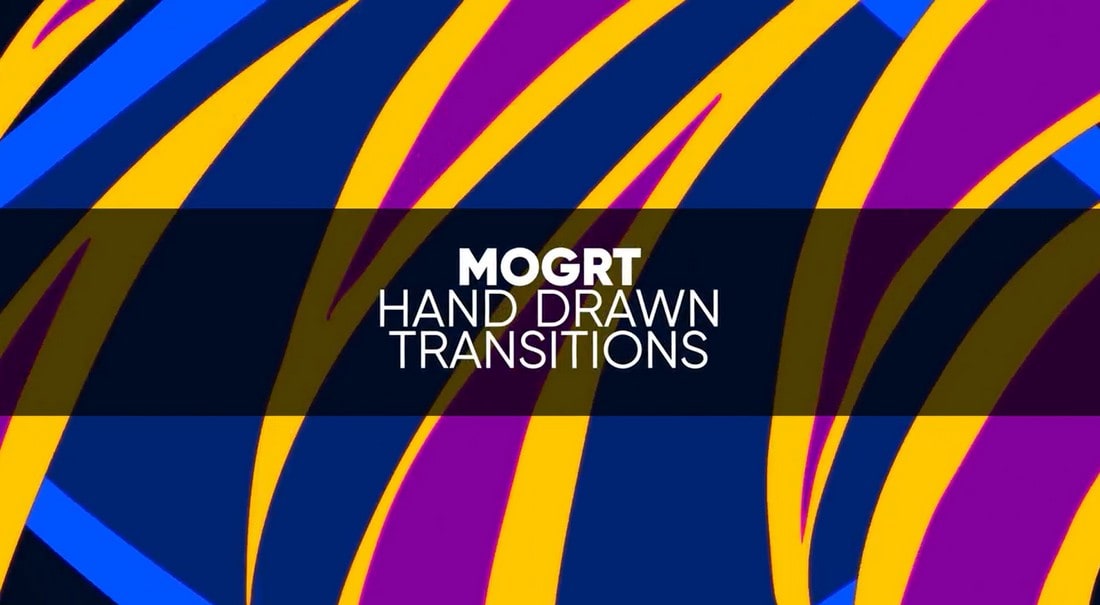 A creative transition animations pack for Premiere Pro. These transitions feature a stylish hand-drawn effect that reveals scenes with colorful shapes. You can choose from 16 different transitions to add an artistic look to your videos for free.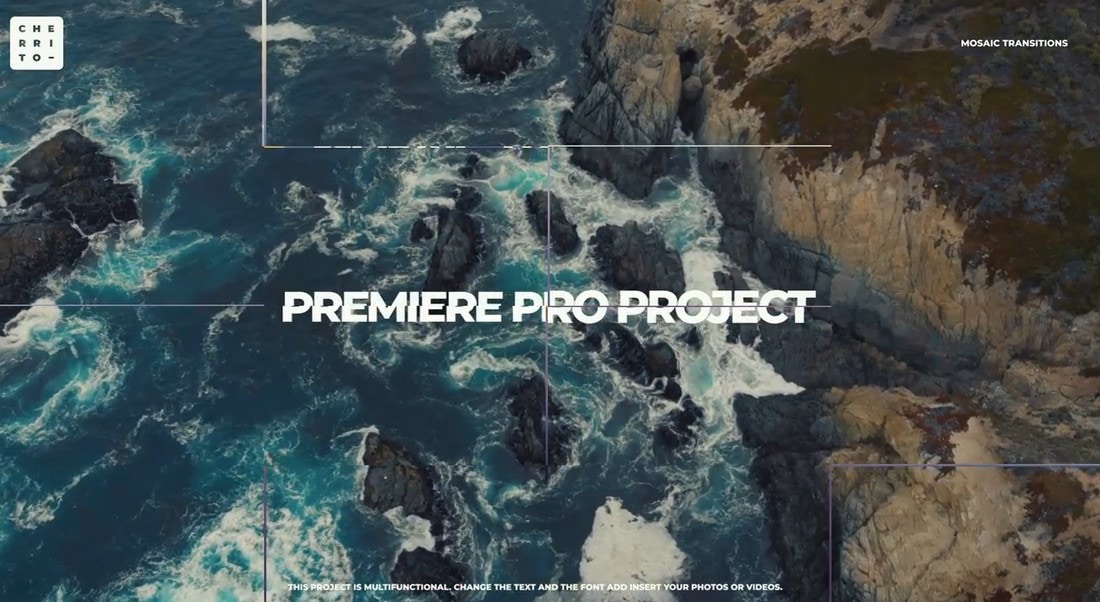 This collection of transition effects also includes a stylish mosaic effect. It's great for photo albums and YouTube videos. It only features one style of the animation but it has multiple uses. The effect is compatible with Premiere Pro CC 2018 and higher.
If you're looking for an intro scene for your videos, check out our best After Effects intro templates collection.
Premiere Pro Templates
Our feature covers what Premiere Pro templates are and how to use them, along with collections of our favorite Premiere Pro templates for all manner of different uses and scenarios.