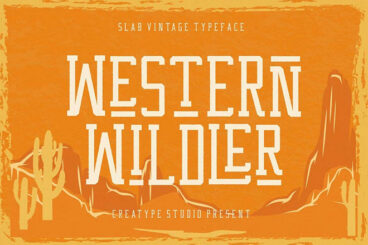 The old western design style is a trend that never goes out of style, just like the old-west style movies that are breaking box office records even today.
It's a very popular trend used in logo design, badge design, product labels, posters, and more. And the most important element in all these designs is the font. You can't make an old western-style design without a classic western font.
We're here to help you find that perfect old western font for your project. This collection includes many different styles of western fonts with classic country designs.
Whether you're looking for a cowboy font for a movie poster or western font for a vintage logo design, this list has them all. Be sure to download the free fonts too.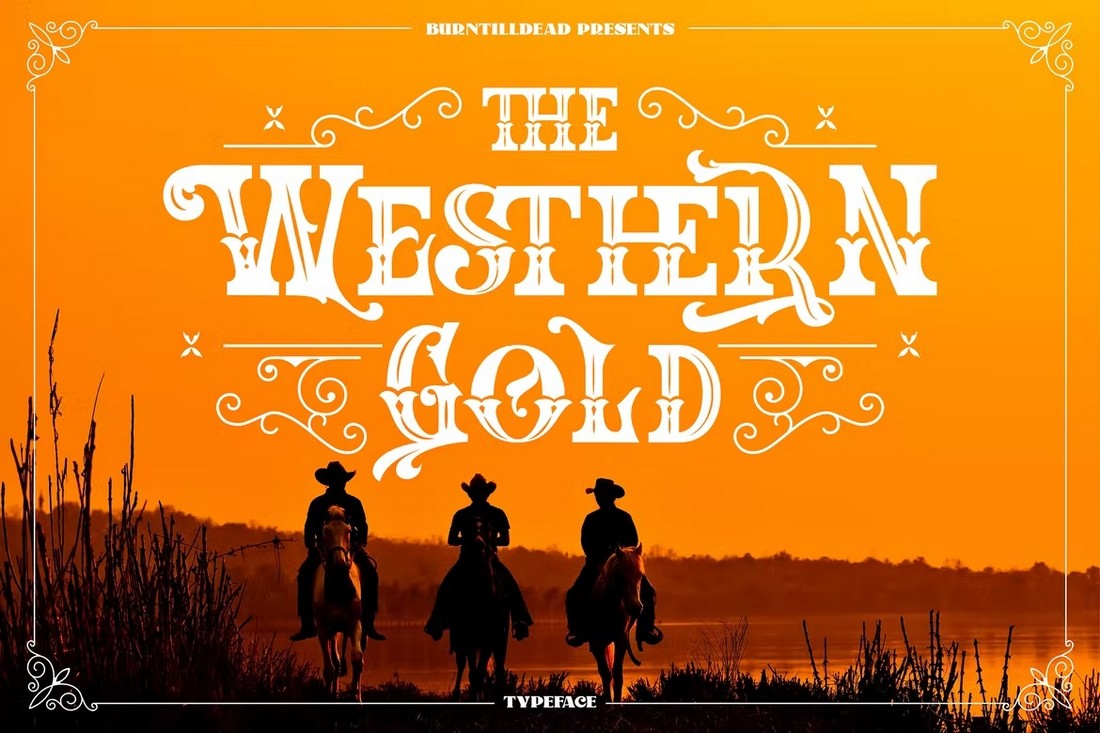 This font features a classic old western look that you'll be way too familiar with if you're a fan of old west movies. Just as the name suggests, the font is just as good as gold as it features a set of big bold all-caps letters for crafting amazing titles and headings. It also includes lots of alternate characters, ligatures, and multilingual support.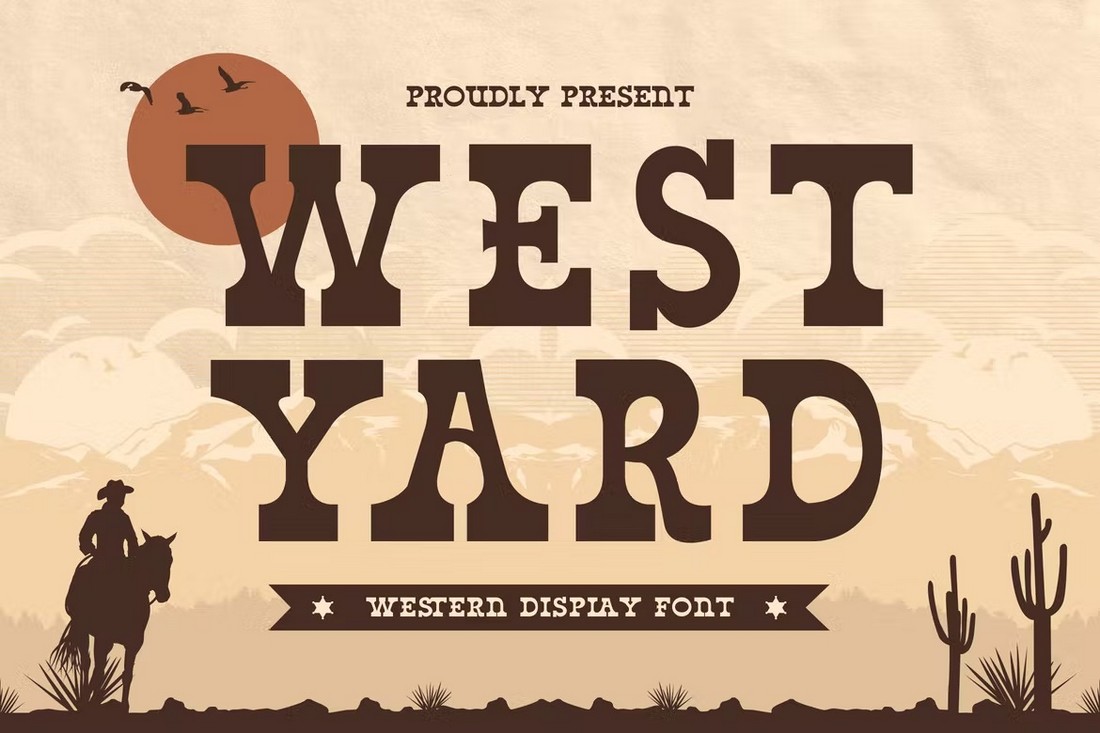 West Yard is an old western font that comes with a cool cowboy-style letter design. It includes both uppercase and lowercase letters for you to design various types of badges, labels, and posters. It's also perfect for logo design, especially for beer and drink brands.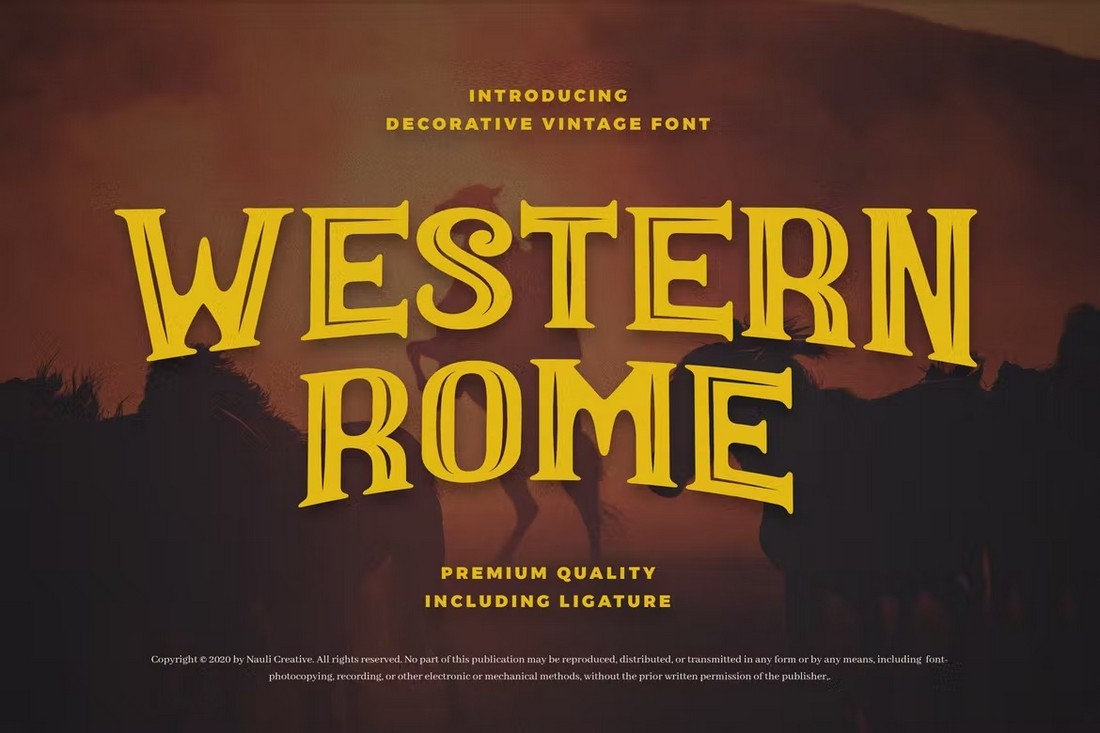 This is a spaghetti western-style font you can use to create fun and quirky titles and headings for various designs. It's perfect for designing poster titles, website headers, banners, and even social media posts. The font includes lots of ligatures for experimenting with unique logo designs as well.
If you're looking for a cool cowboy style font for a vintage badge or label design, this font is the perfect place to start your search. It comes bundled with lots of glyphs, ligatures, and alternate characters to help you design amazing logos, badges, and titles for all kinds of projects.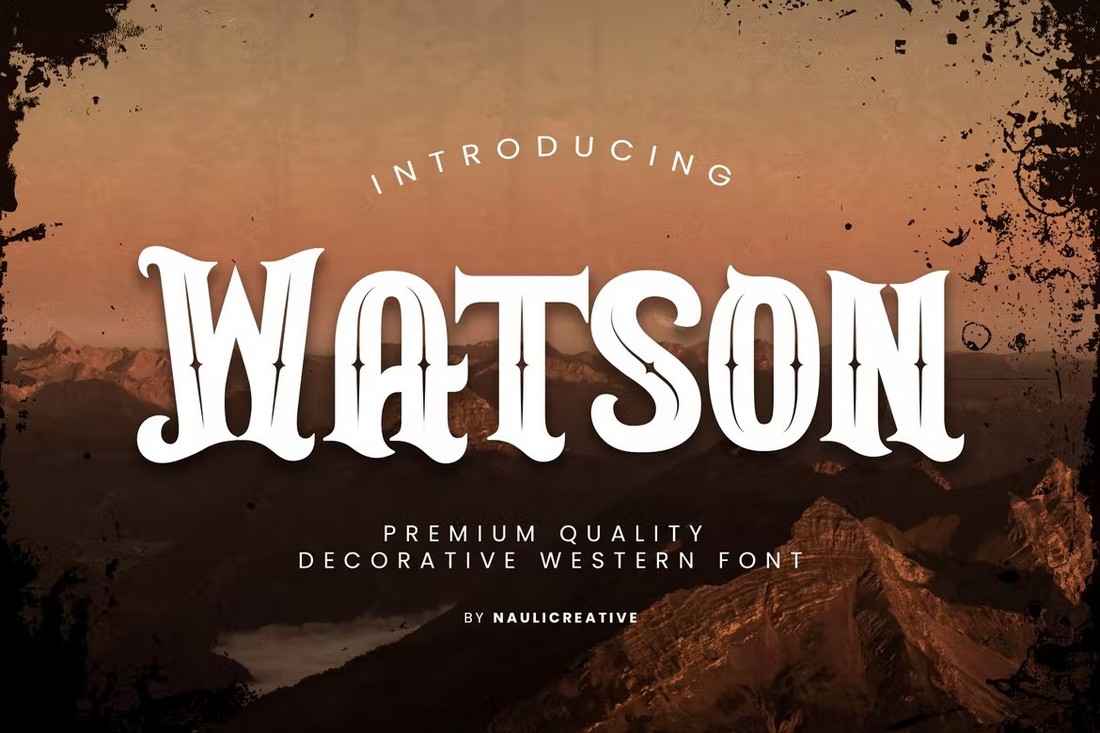 Watson is a stylish old western font that features a set of all-caps letters. This has a design similar to signage from the old west saloons. And it has a cool modern design to make the font fit in with various modern branding and professional designs too.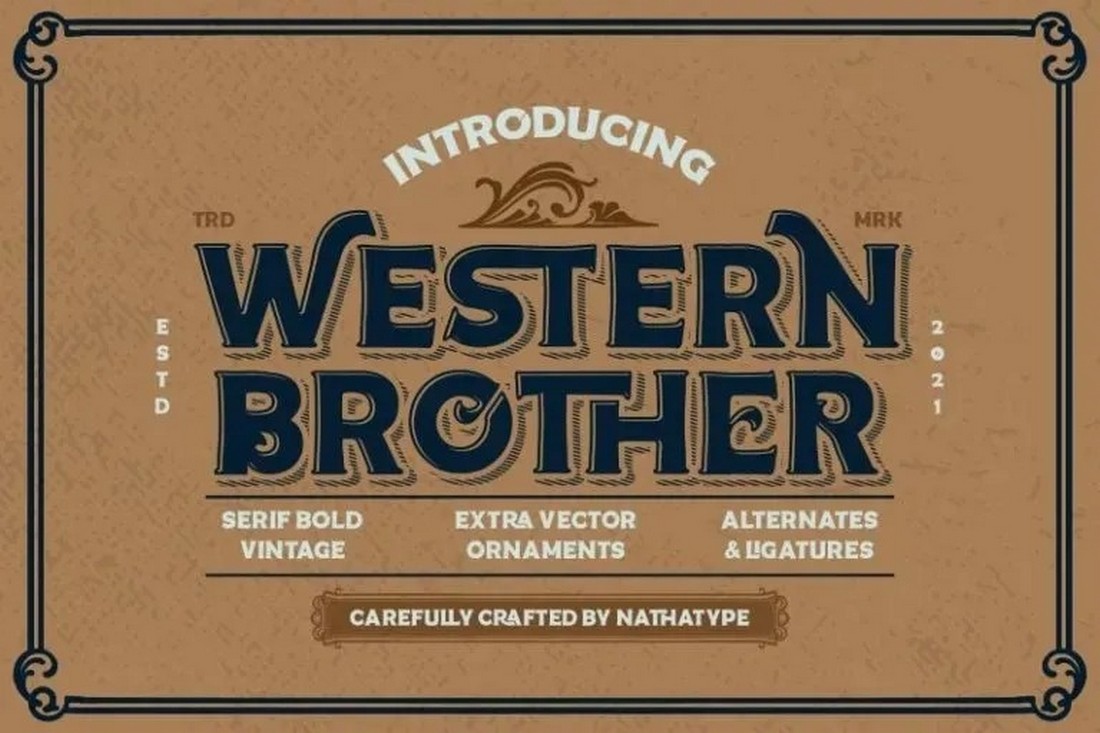 This is a free old western style font that features bold characters with a vintage design. This font comes loaded with lots of ligatures and alternate characters as well. You can use it for free with personal projects.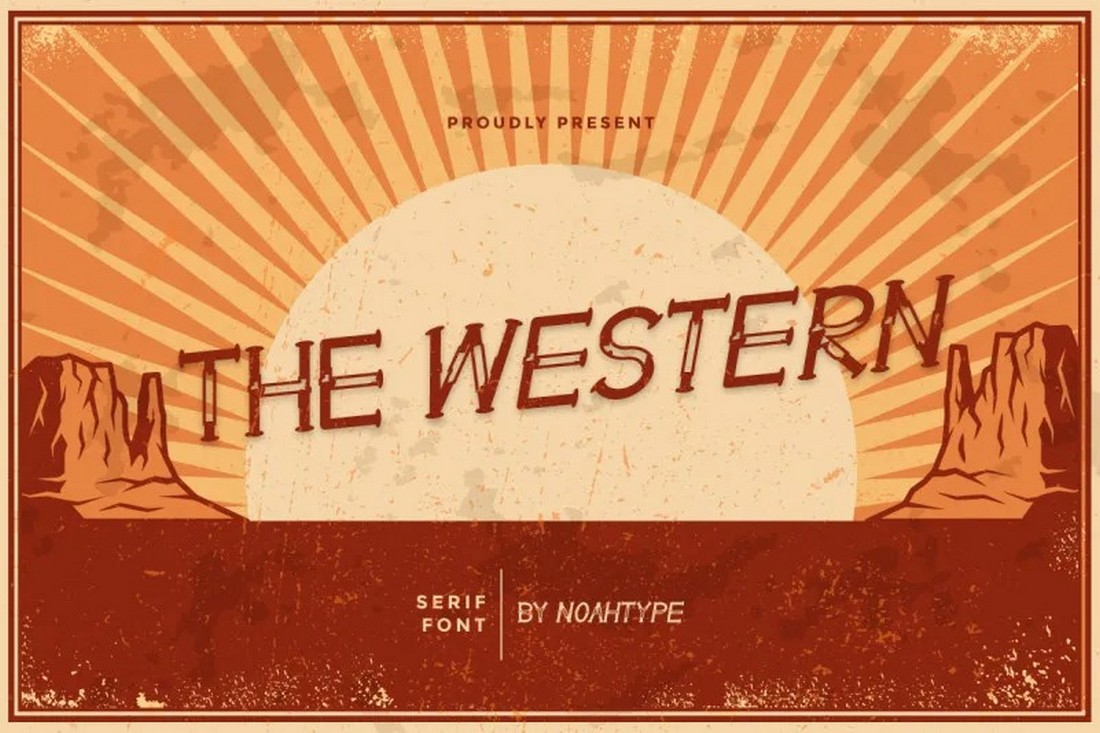 This font is also free to use with your personal projects. It features a unique character design for making your old western designs look more creative and fun. The font is available in regular and italic styles.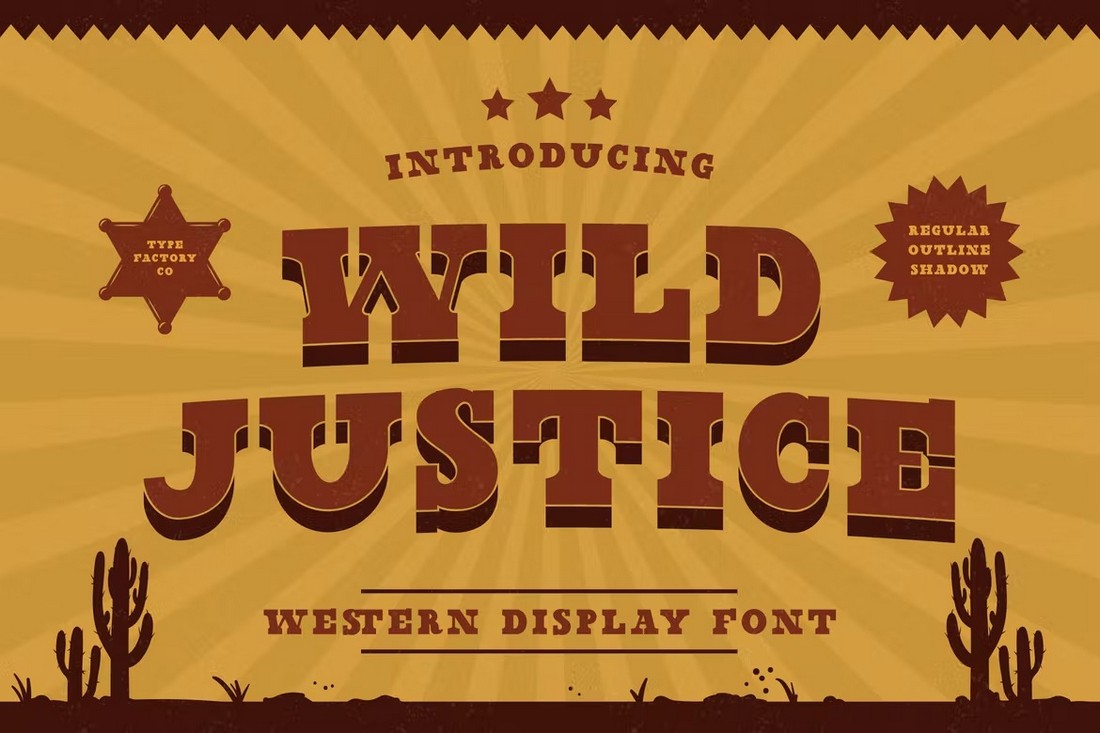 This font will surely remind you of the signs outside the old Sherrif's office from old west movies. It's an all-caps font you can use to make big bold titles for all kinds of modern and vintage designs. The font fits in perfectly with badge designs, labels designs, and even signage designs.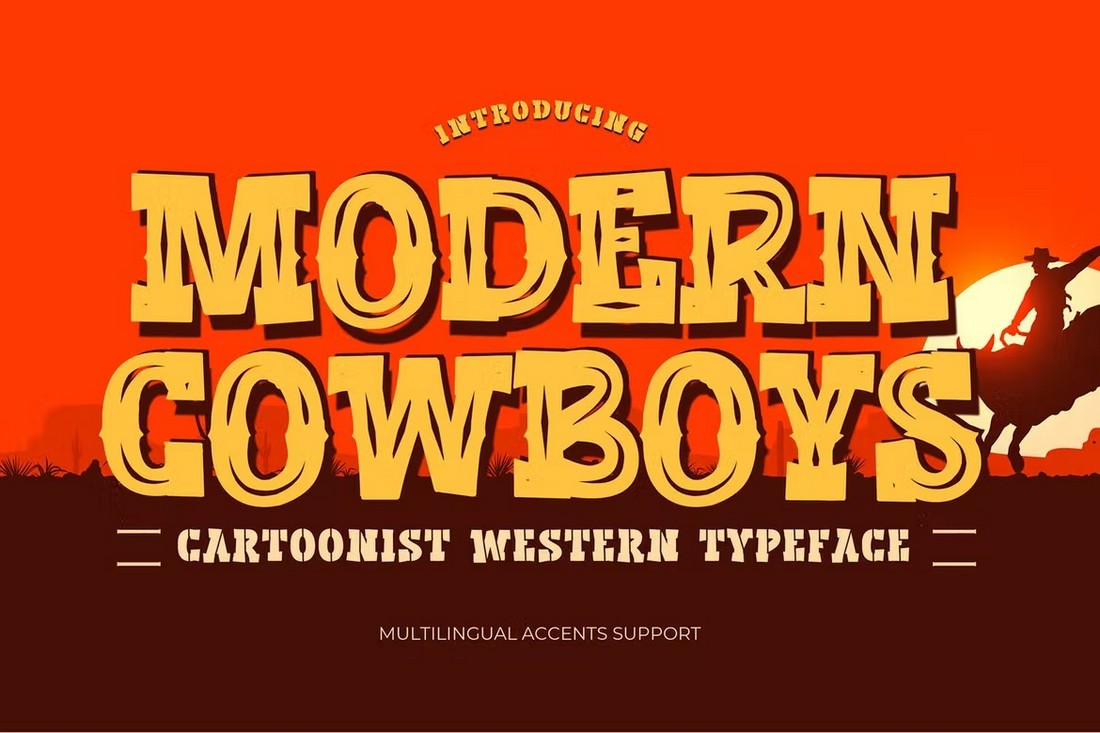 A unique font that mixes modern cartoon-style design with old west cowboy letter designs. This combination gives this font a very unique look and feel. You can use it for everything from poster titles to labels, banners, packaging designs and so much more. The font includes glyphs and multilingual support as well.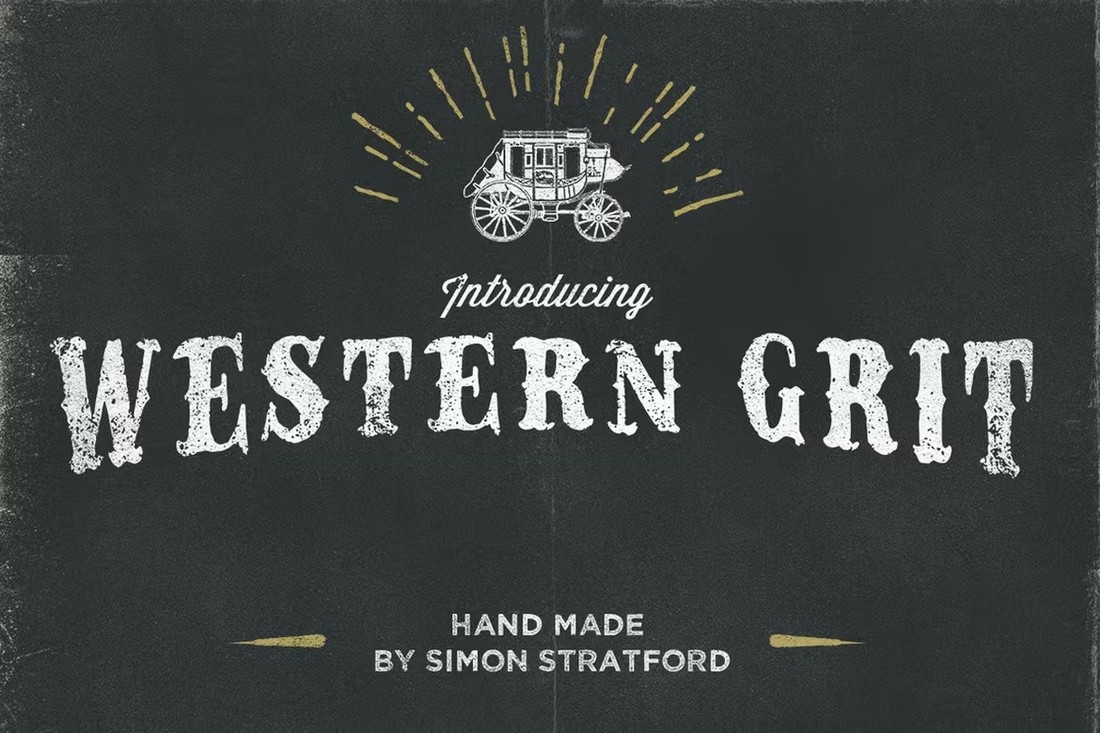 This font comes with a vintage western lettering design that will give your own designs an authentic old western look. This font is ideal for product labels, drink branding designs, and badge designs. It includes more than 320 glyphs as well as Western European and Central European characters.
Light trail is a western cowboy font with a clean-cut design. This font is great for giving a classic old west look to your modern logo and branding designs. It especially fits in well with drink labels and poster designs. The font includes uppercase and lowercase letters as well.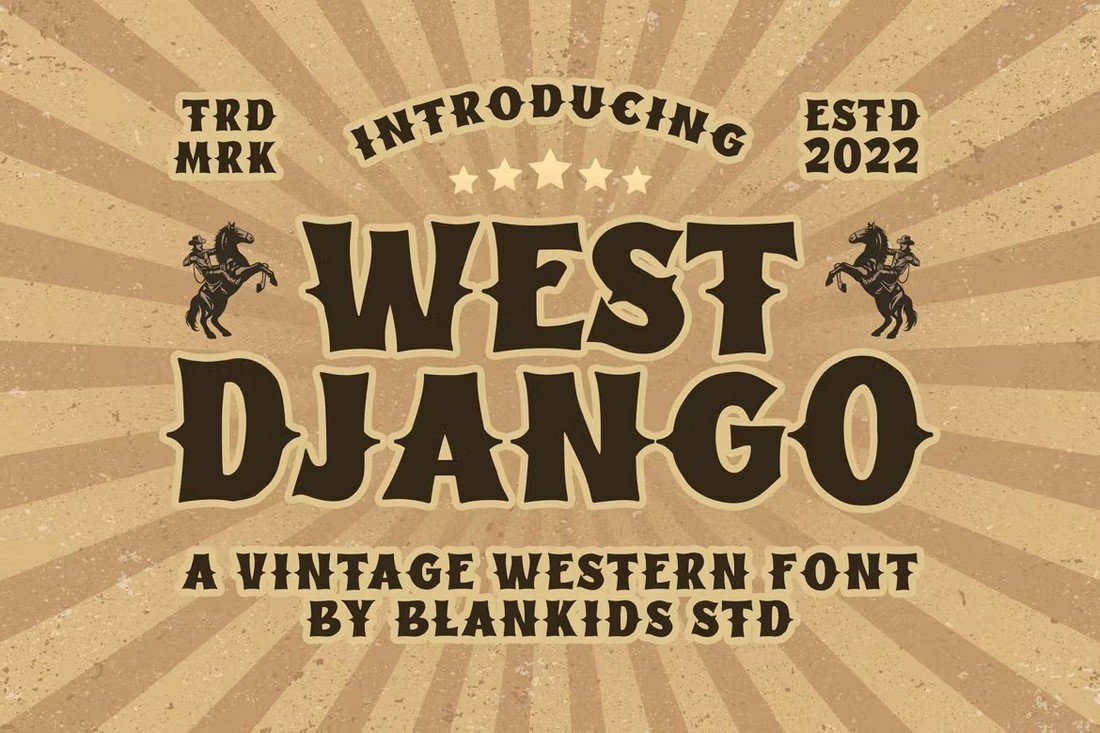 Another classic spaghetti western-style font for your poster and flyer designs. The creative style of this font makes it a great choice for many different types of branding and packaging design. The font also includes OpenType features, uppercase and lowercase characters, as well as multilingual support.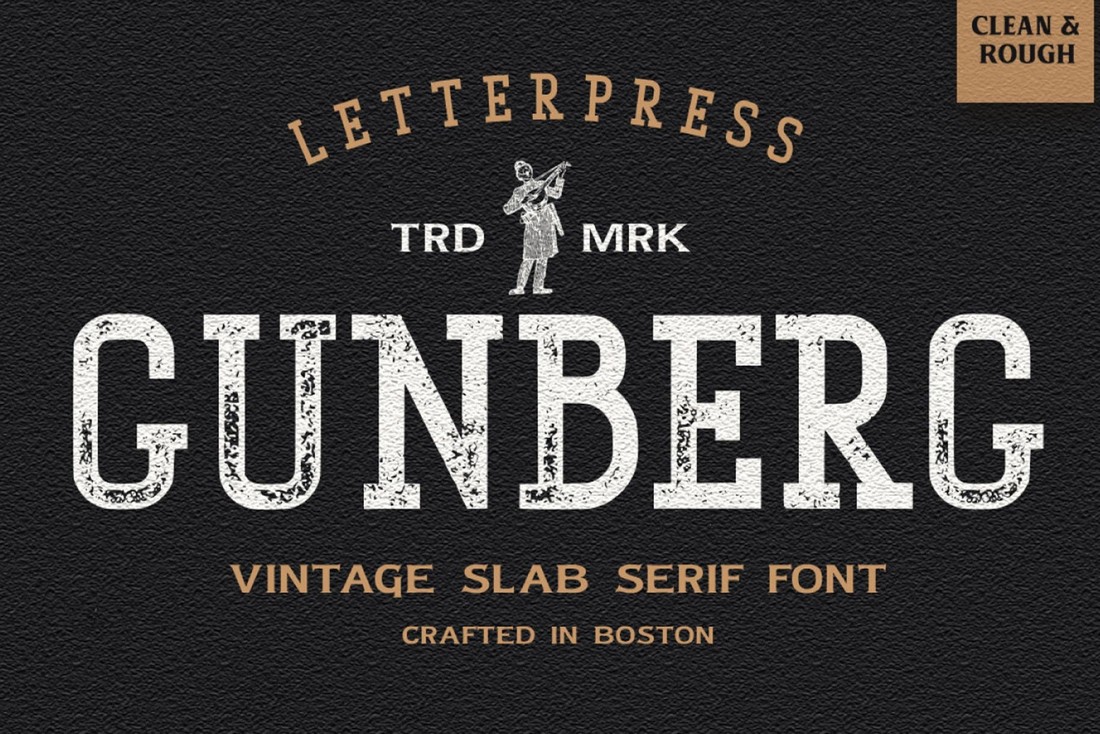 Gunberg is a classic slab serif font that features an old western letter design. This font is great for crafting logos, banners, posters, and big headings for many other designs. The font is free to use with personal projects.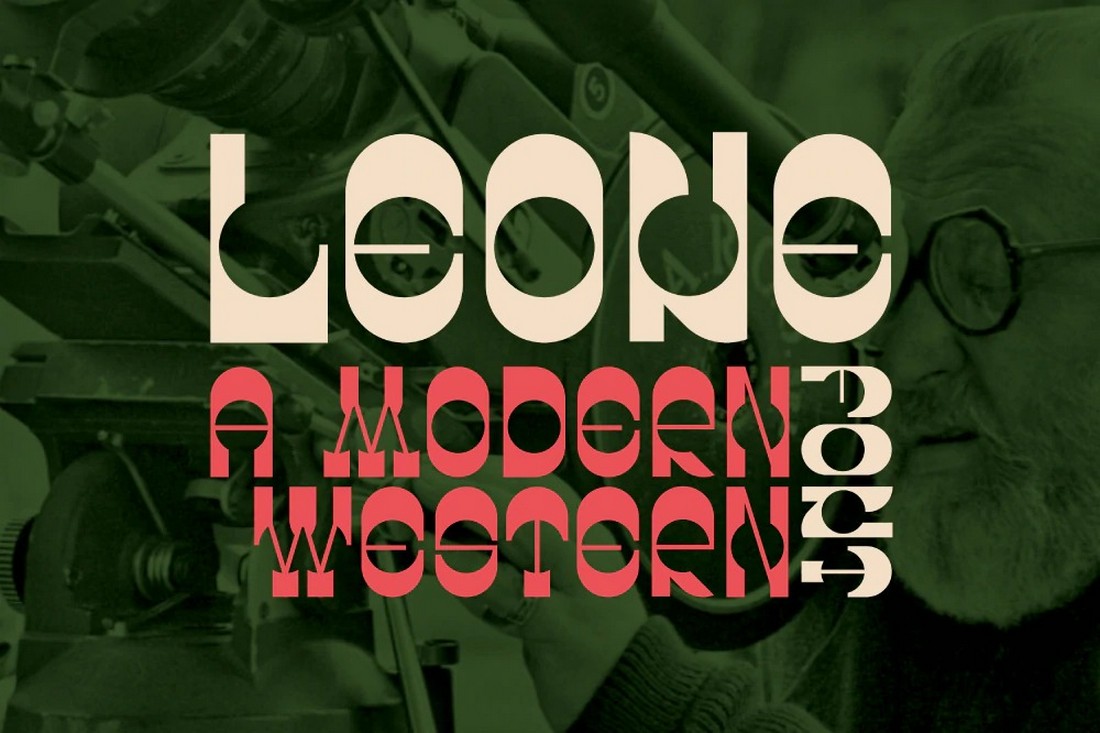 You can use this font for free with any type of design, including personal and client projects. It comes with a unique letter design inspired by western typography. The font includes all-caps letters.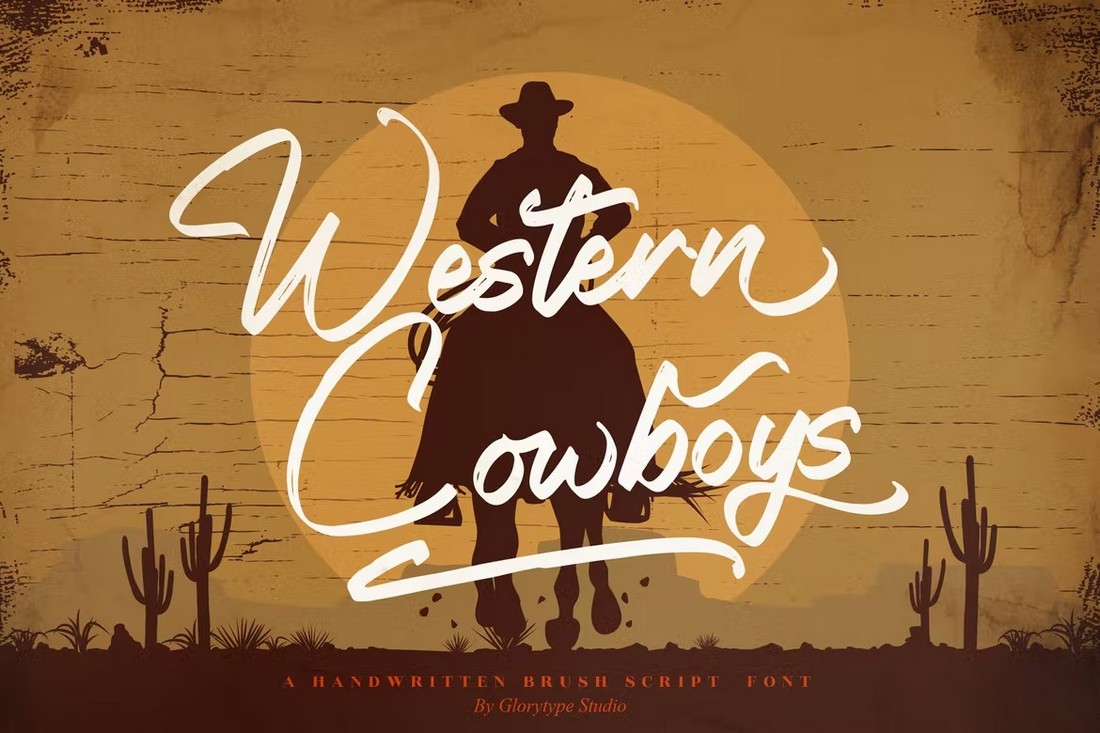 If you're looking for a different style of a western font, this cursive old western font will come in handy. It features a beautiful handwriting letter design with a classic cursive design. The font includes lots of creative alternate characters and ligatures for making your typography look extra special.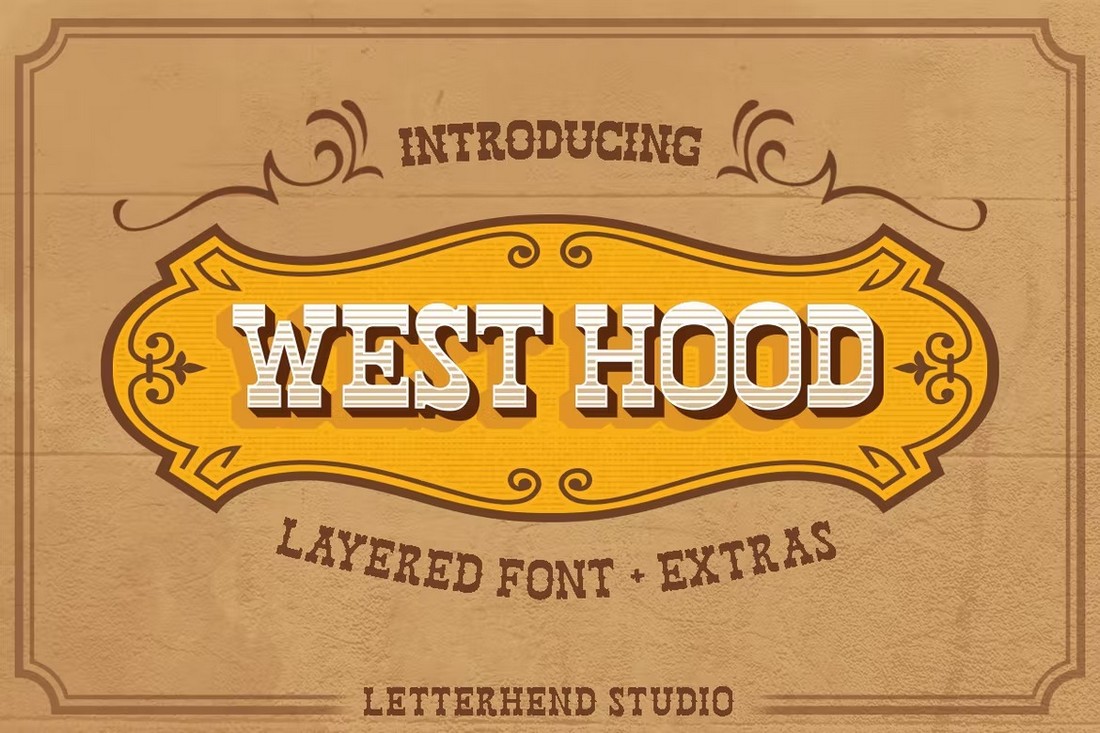 This is a collection of 6 western style fonts that feature unique character designs. The fonts are ideal for everything from vintage poster designs to label designs, badge designs, signage, and more.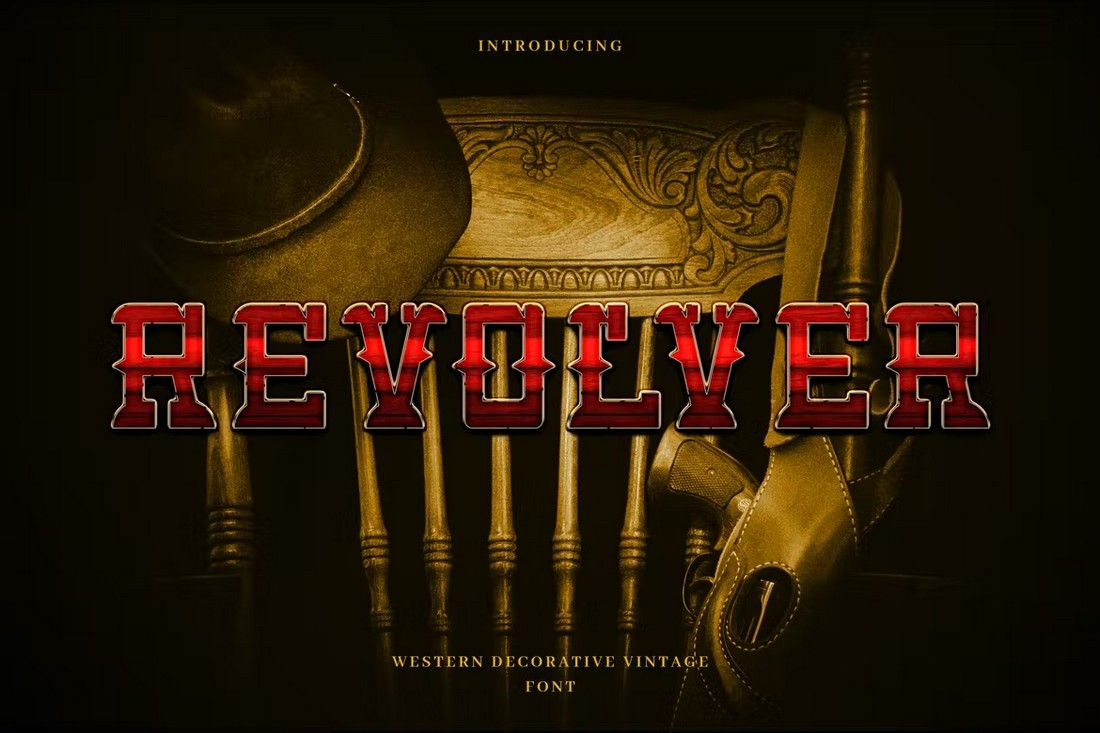 This font comes with a cool character design that's most suitable for movie posters, video game logos, and YouTube title designs. The font features a classic design inspired by cowboy movies and vintage typography. It includes a set of all-caps letters.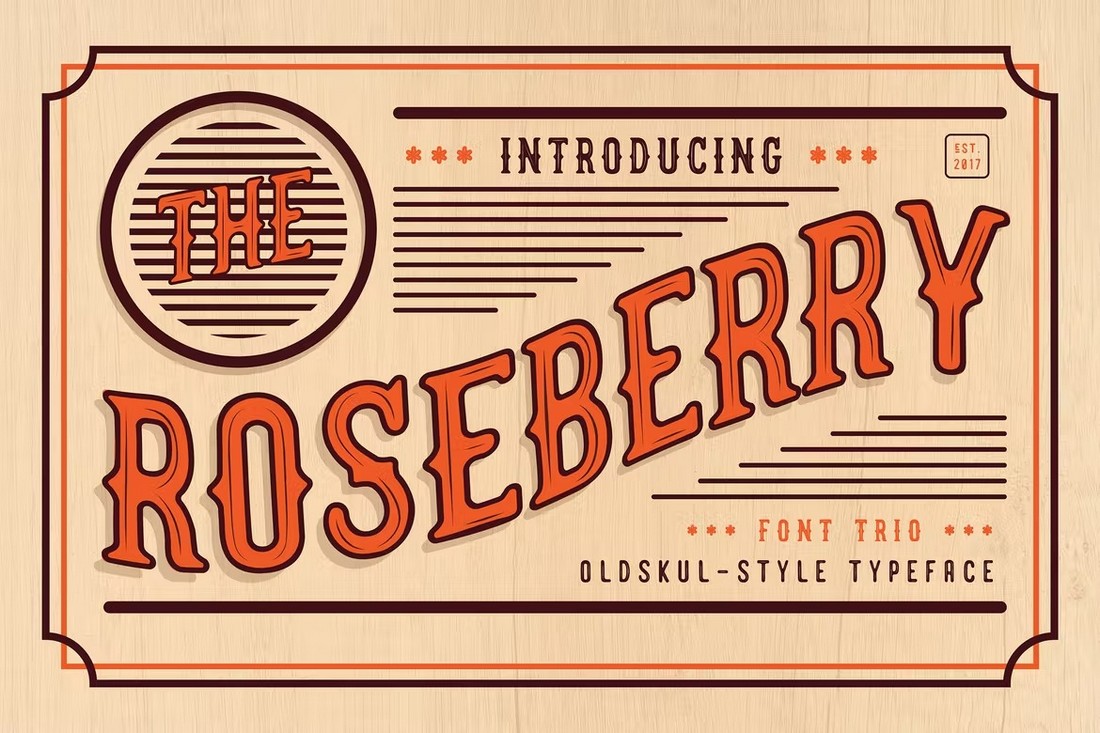 The Roseberry is a collection of 3 unique fonts that comes with different old western designs. There are fonts in solid, codet, and outline styles with all-caps letters. These fonts are perfect for both modern and vintage design projects for adding a bit of an old west look to typography.
Neophit is a unique cowboy style font that comes with a set of uncommon characters. It's ideal for crafting titles and headings for modern designs. The font also includes uppercase and lowercase letters as well as numbers and symbols.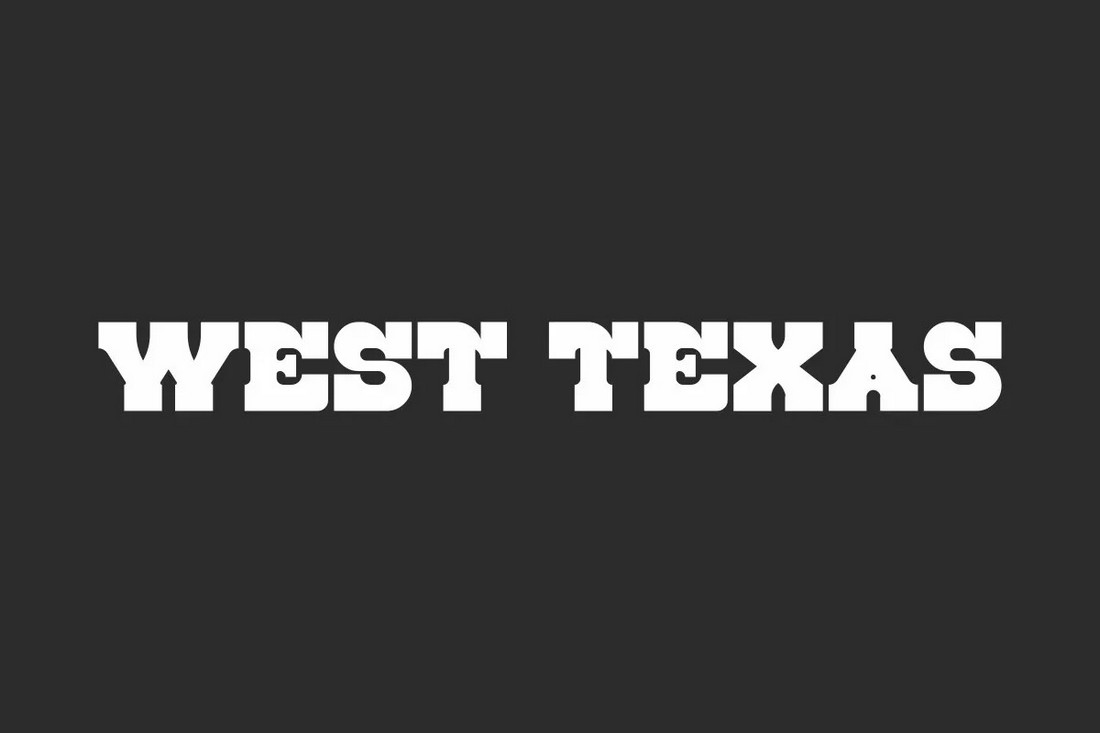 An old western font with classic cowboy style letters. This font looks great for crafting product labels, packaging designs, and signage designs. You can use the font for free with personal projects.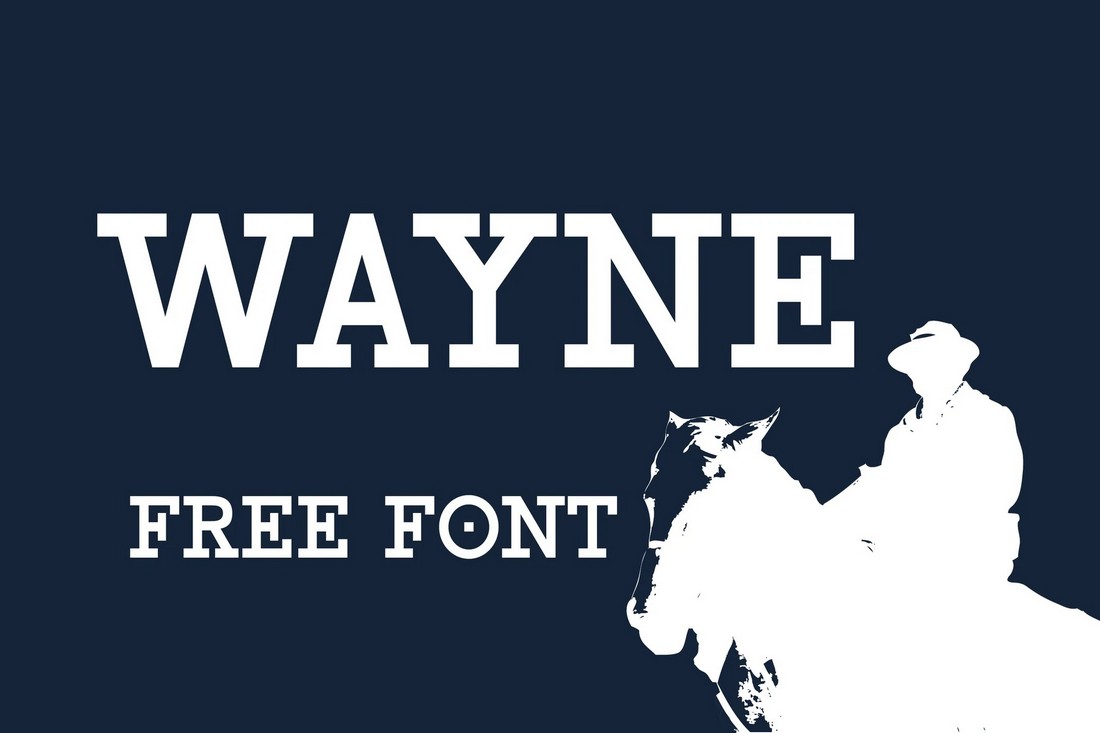 This font mixes design elements from both modern and old western styles to create a unique font for various types of modern projects. The font is free to use with both personal and commercial projects.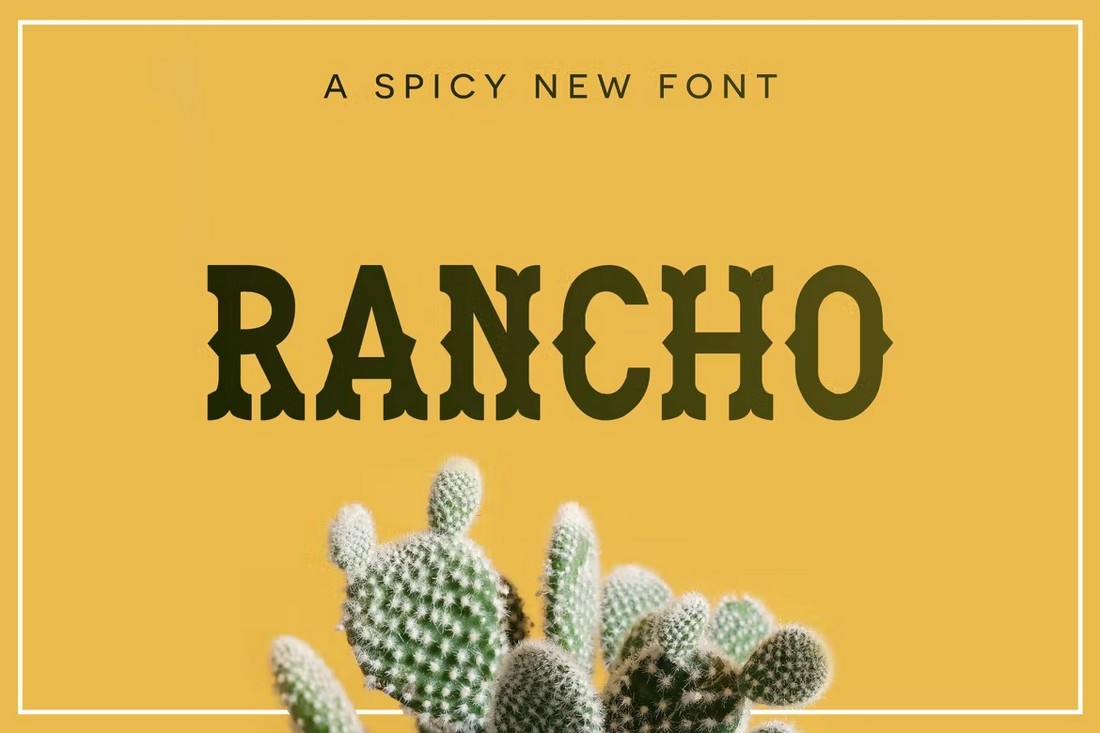 Rancho is a beautiful old western font with a modern look and feel. You can use it to craft incredible logos, badges, and product labels for various brands. And it's especially a great fit for fashion and lifestyle brands. The font also includes 75 glyphs as a bonus as well.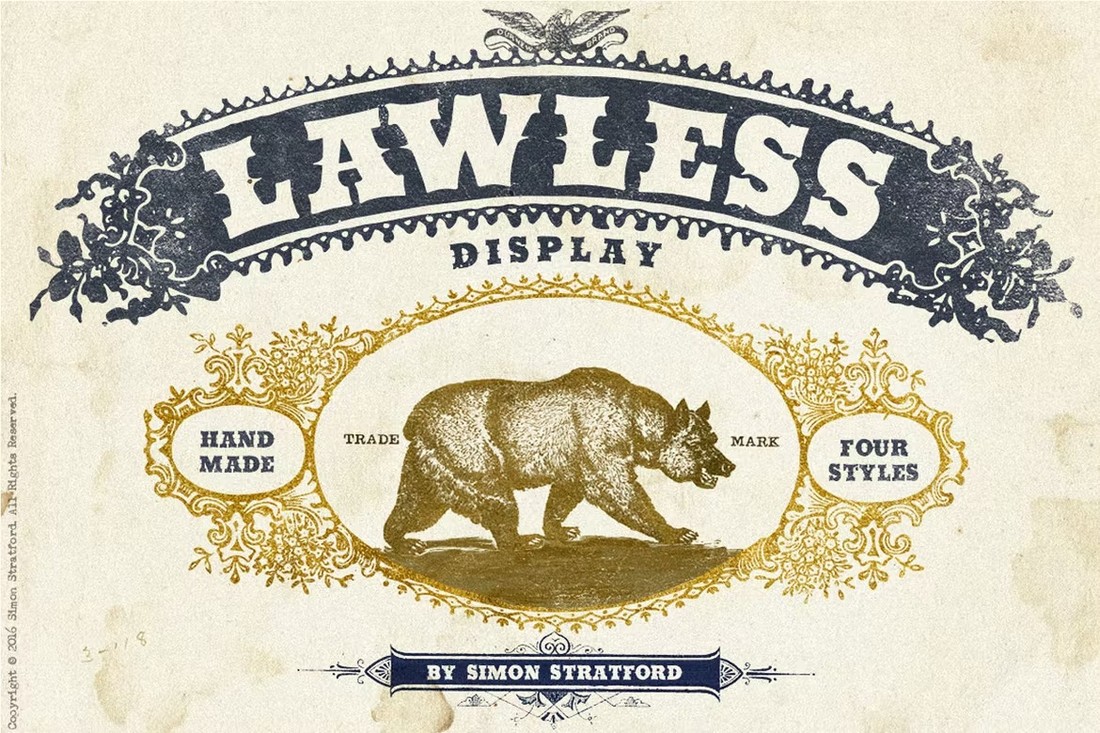 Lawless is a retro-vintage western font that has a classic letter design inspired by old west movies. This font comes in 4 different styles for you to use in your professional and creative projects. It also features uppercase and lowercase letters.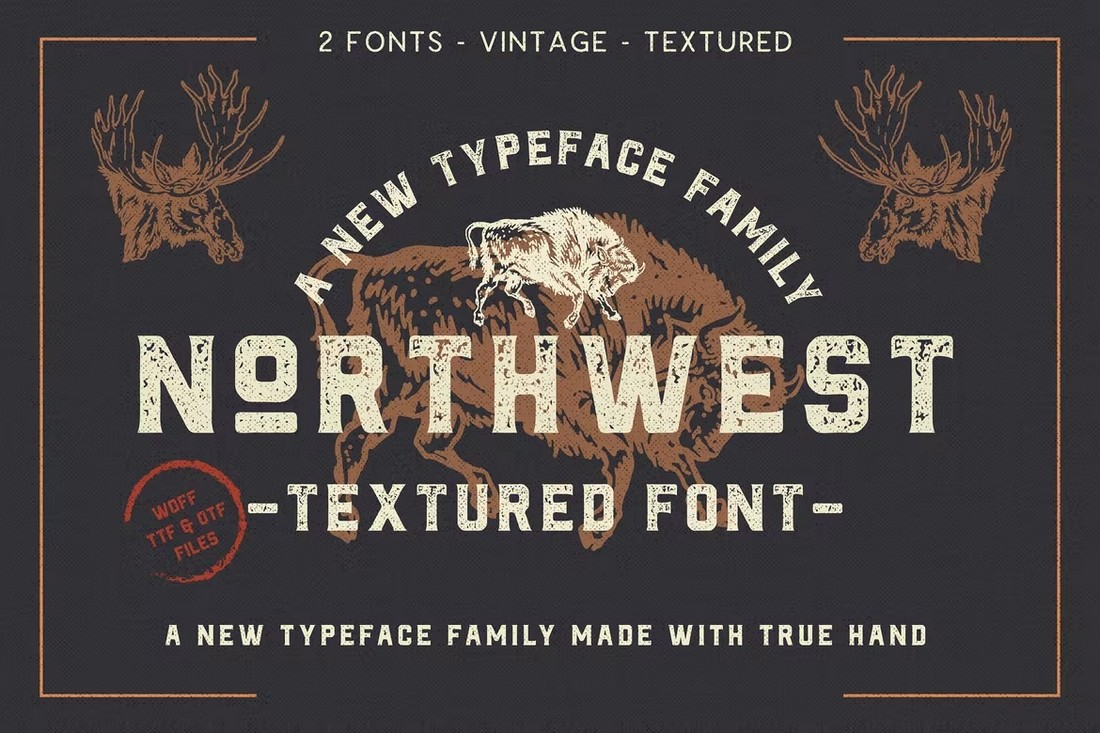 This is a pair of old western fonts that feature rough textured letter designs. You can choose from a font with rounded corners or regular character designs. The font includes all-caps letters with lots of alternate characters.
Bigboy is a slab-serif font family that includes many different styles of fonts for designing big bold titles and headings. There are multiple fonts included in this pack with bold, italics, and textured fonts.
Looking for more cool fonts? Then check out our best retro 80s fonts collection for more creative fonts with classic designs.
Font Collections
This is our series of beautiful, inspiring collections of fonts and typefaces. These articles feature bold poster fonts, decorative scripts, and everything in-between! Find the perfect font for your next design project with one of these collections.