Coffee makes the world go round, so putting your own logo or branding on a bag of coffee seems like a pretty good idea – think of the positive associations for your brand when new and potential customers see your name when they're reaching for their favorite beverage first thing in the morning!
Of course, it's important that your coffee bag design looks good, rather than just a sticker slapped on a paper pouch – so why not use these mockup templates to see what your coffee packaging will look like before you commit to a design?
Featuring both premium and free mockup templates from a variety of sources, every mockup in this list is available for instant download. Let's get started!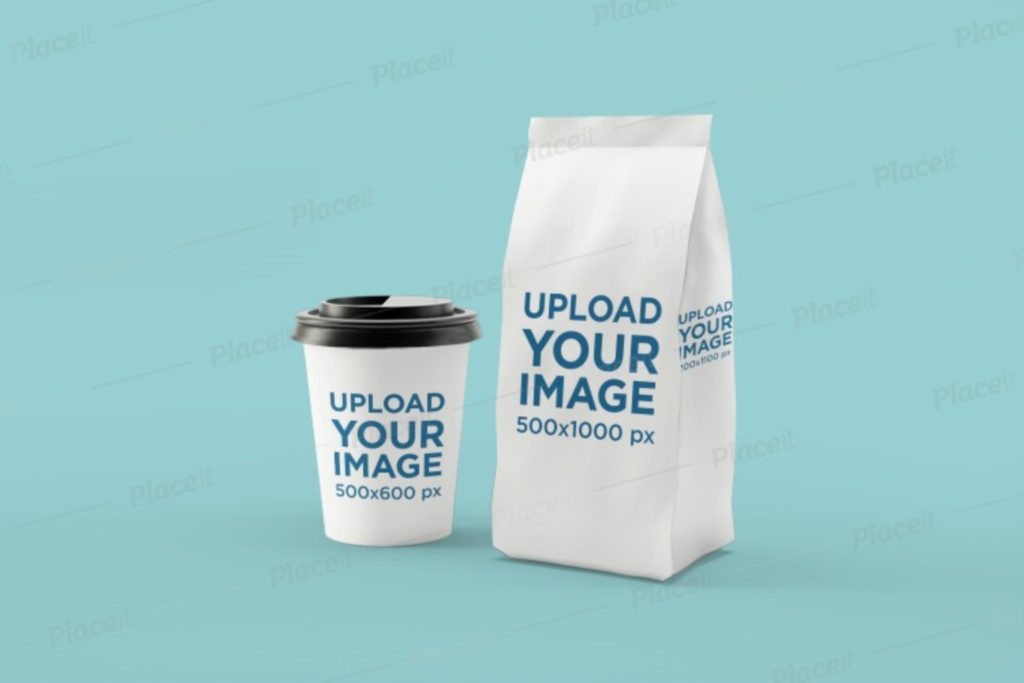 Our first coffee bag mockup template is a premium option from Placeit, featuring a minimal design of a classic coffee bag next to a takeaway coffee cup against a plain background. The background, cup and bag colors can all be customized, and you can add your own design to the cup as well as the bag.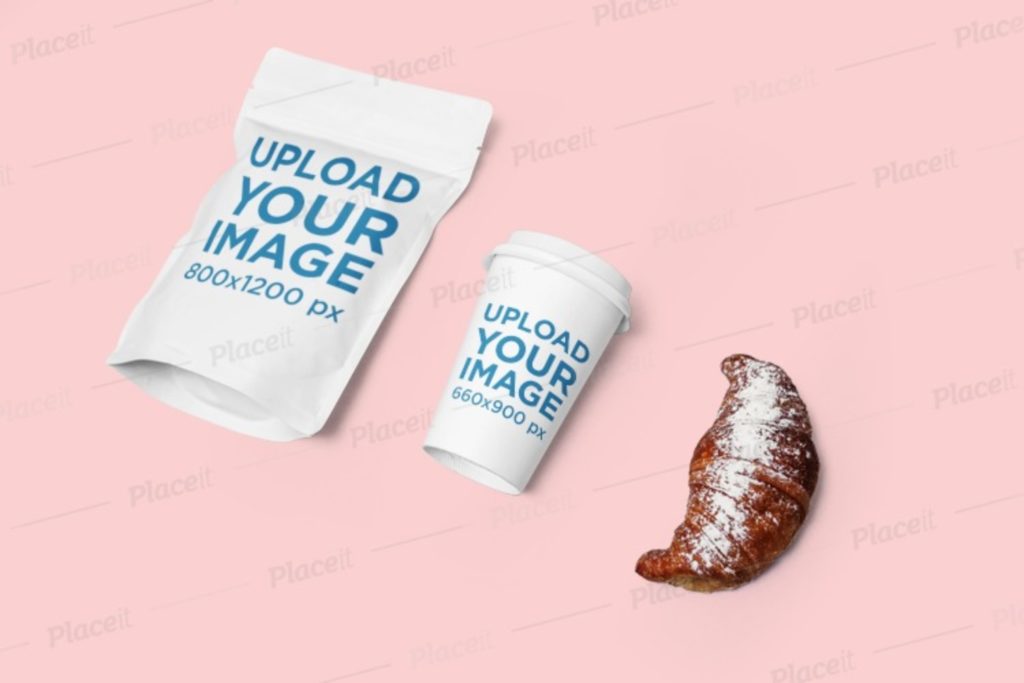 Here we have another minimal design from Placeit featuring a ziplock coffee bag, takeaway coffee cup and a delicious looking croissant lying side by side against a plain background. The colors of this premium mockup template can all be edited, and again, both the bag and the cup can display your logo or design.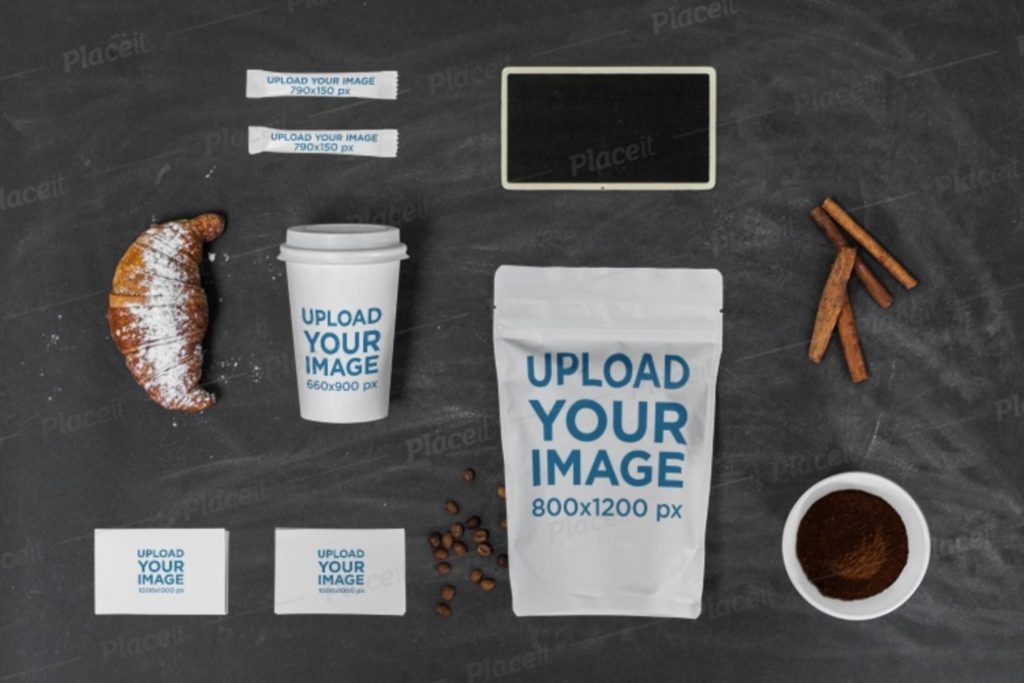 Next up is a premium flat lay design featuring a ziplock coffee bag arranged amongst a range of coffee themed elements such as cinnamon sticks, sugar sachets and a fresh cup of the good stuff, plus a couple of business cards. There are many options for including your logo or design here, making it the perfect way to get your message across.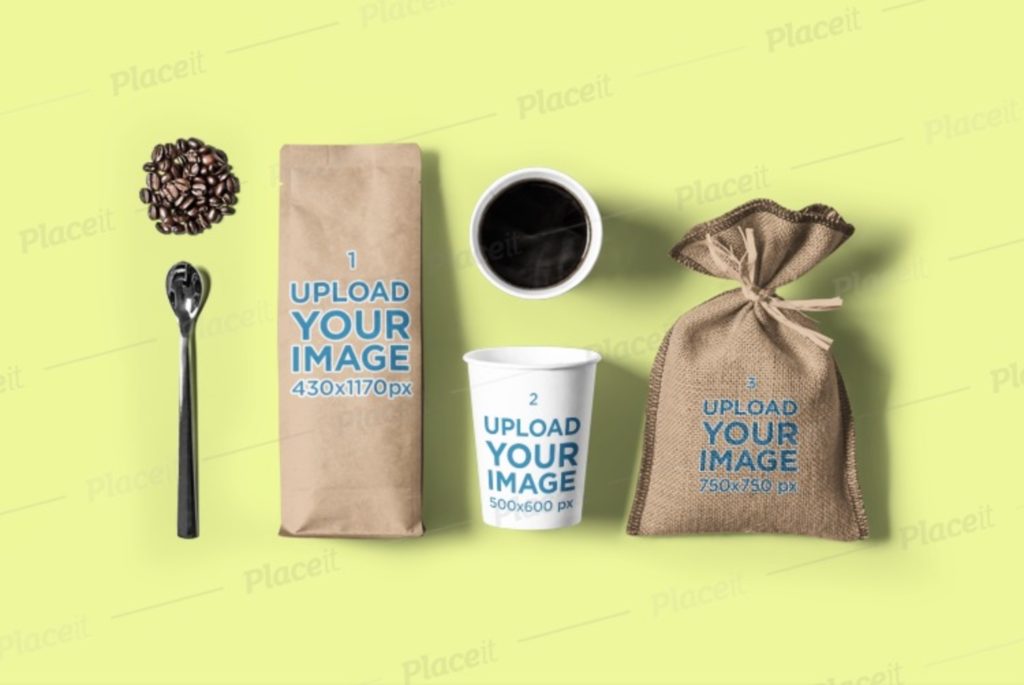 Another stunning premium mockup template from Placeit, this layout features a flat lay assortment of coffee themed items such as a pile of beans and a spoon. It includes a paper coffee bag and coffee cup, as well as a burlap coffee bag, all of which can be customized with your design.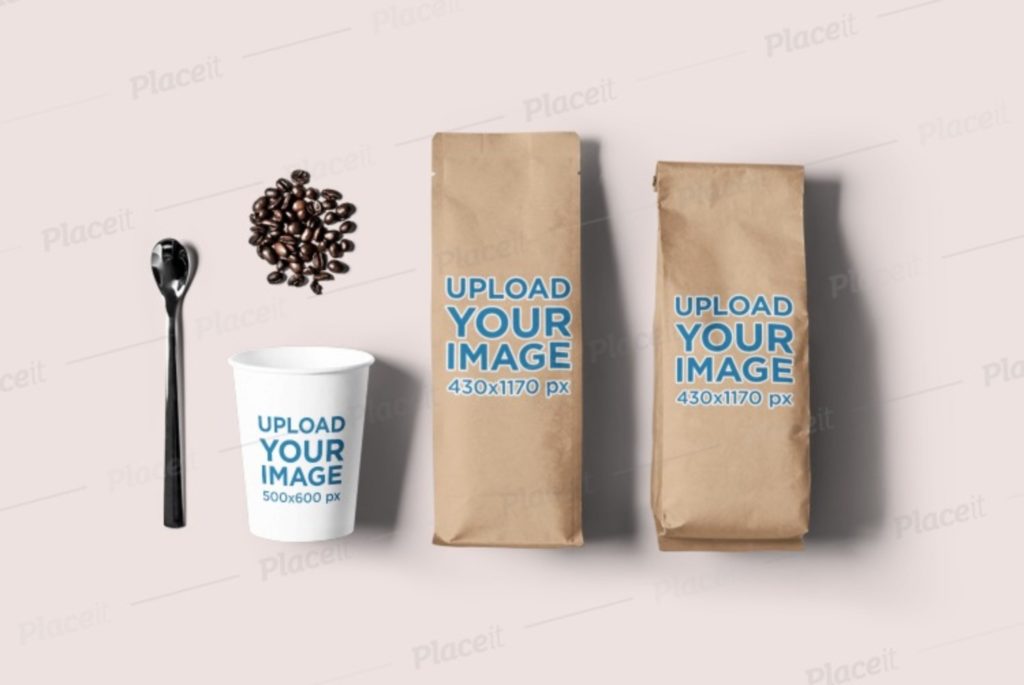 Next is a clean mockup template featuring two different sizes of paper coffee bag, alongside a paper cup, coffee beans and a spoon, against a plain colored background. This premium option from Placeit is ideal if you want to include two separate designs in a single mockup, such as two different bean types.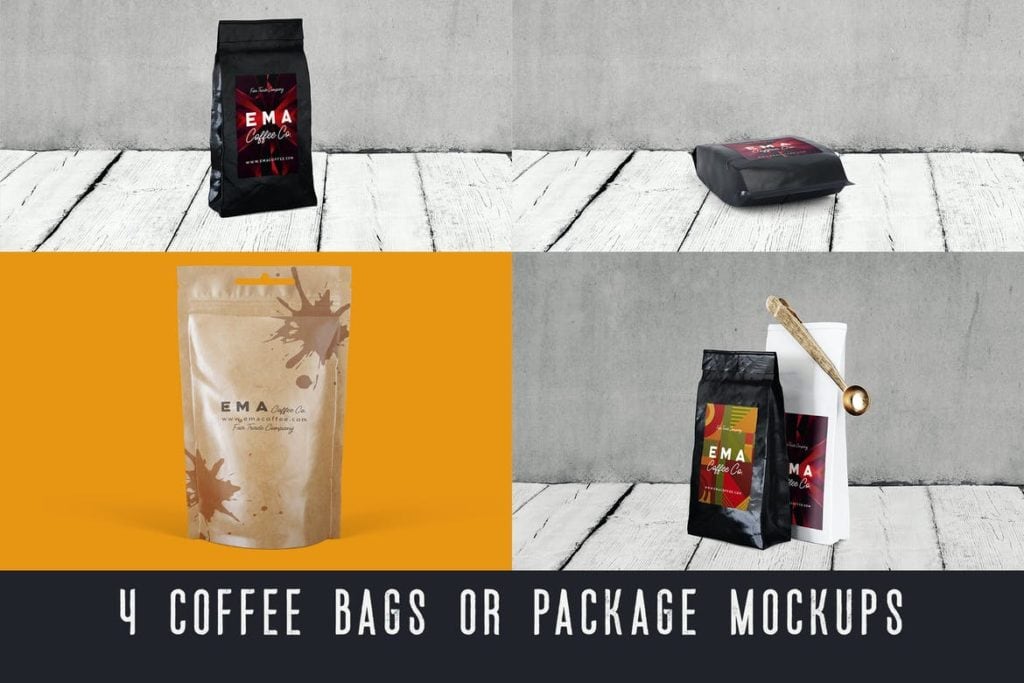 Here we have a premium set of four coffee bag mockups from Envato Elements, each offering a different perspective and setting for displaying your design. All four mockups come as fully layered PSD files for easy editing, and in a high definition resolution for a professional finish.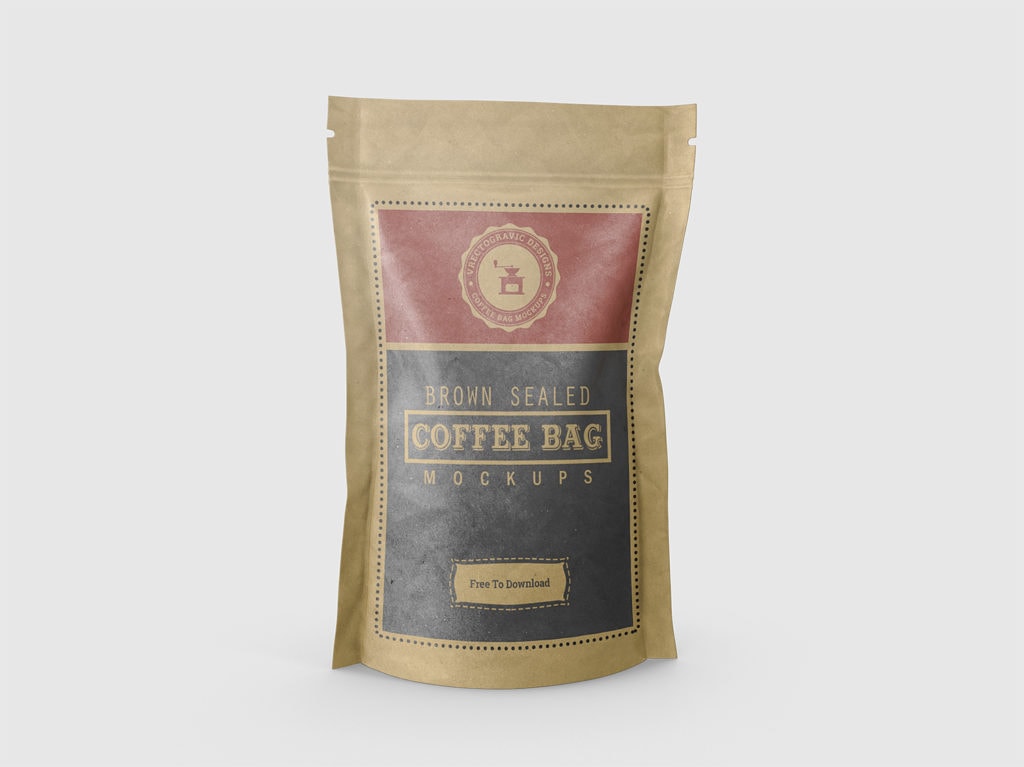 This minimal and authentic-looking coffee bag mockup template features a single ziplock coffee bag in a rustic brown paper style, with your design proudly displayed on the front. It comes with PSD smart objects for easy editing, and is available as a free download from Free Mockup.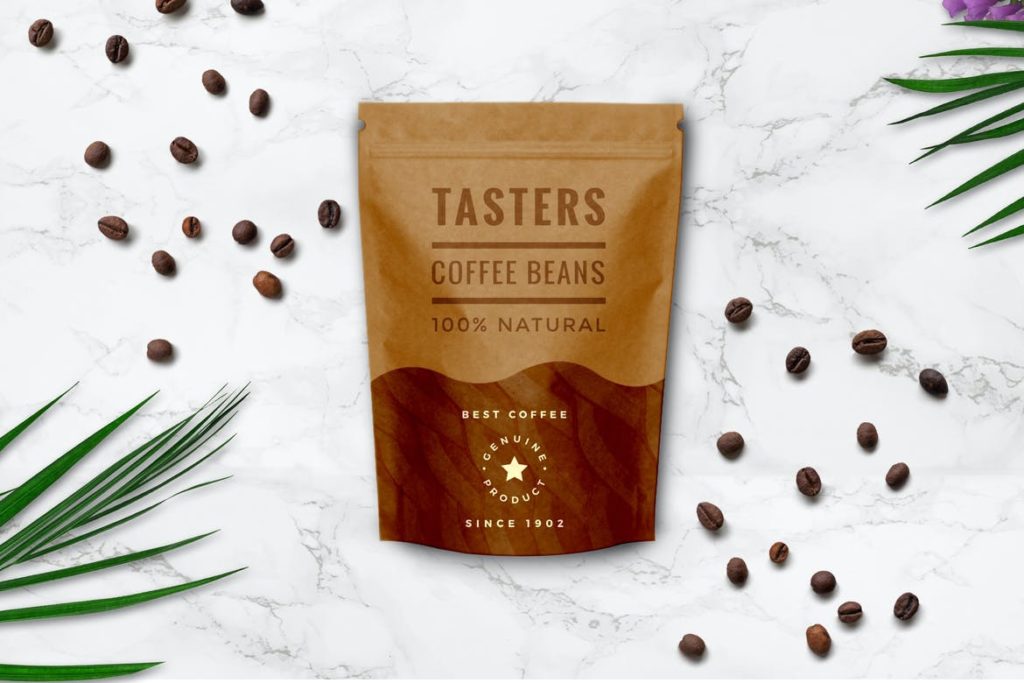 Next up, we have a stylish premium coffee bag mockup template from Envato Elements that features a classic zip lock coffee bag lying on a beautiful marble surface, surrounded by scattered coffee beans and green palm leaves. This high-resolution option includes full smart object support and a range of adjustable effects.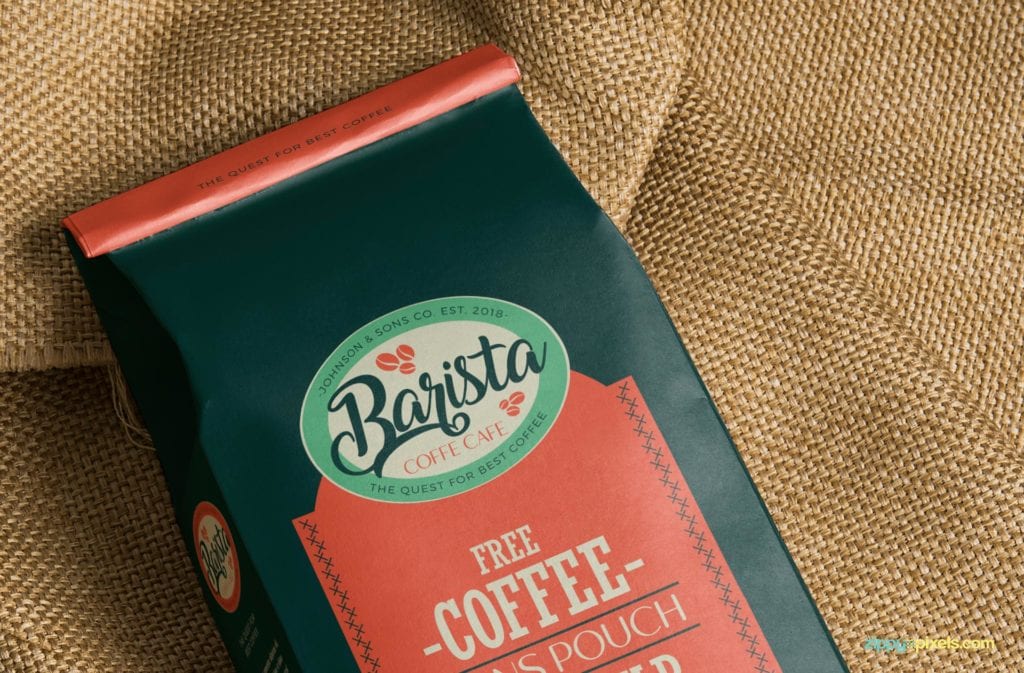 This free mockup template can be downloaded from Zippy Pixels and showcases your design on a classic paper coffee bag, lying on top of a rustic jute surface for a minimal and charming aesthetic. It includes high-quality PSD files with full layering and smart object functionality.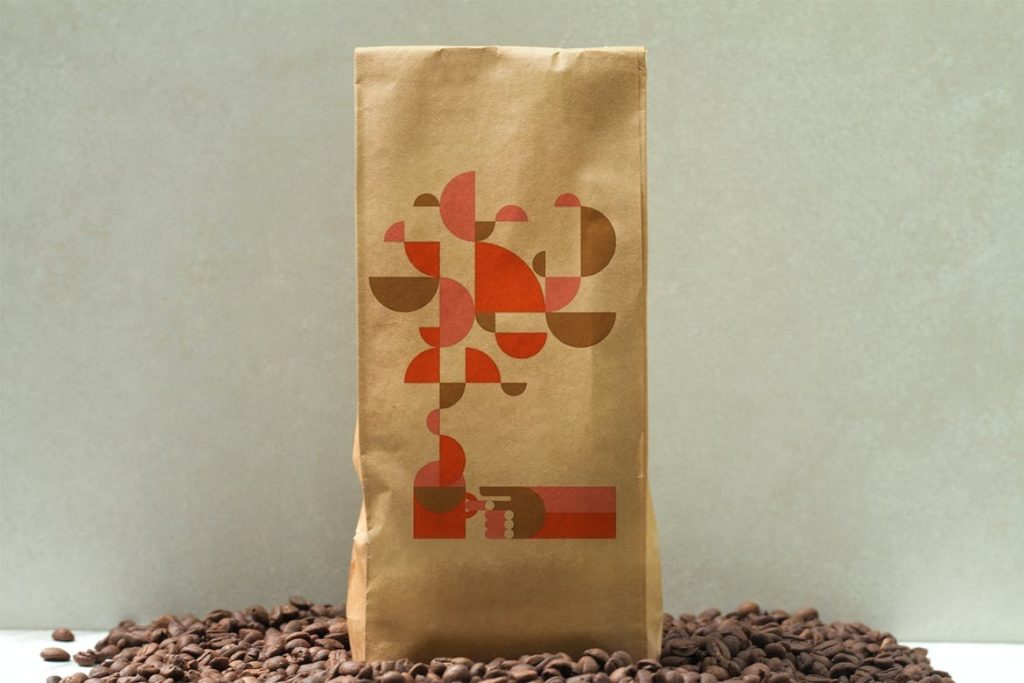 Next in our lineup of the best coffee bag mockup templates is this set of four premium layouts from Envato Elements, featuring a classic brown paper coffee bag with your design on it, sitting in a pile of whole coffee beans.
Here we have a mockup template featuring your design on a series of classic foil coffee bags, displayed in a grid formation against a plain background with adjustable shadows and light effects for a realistic finish. All elements can be adjusted using the PSD layers, and the best part is, it's available for free from Free Mockup.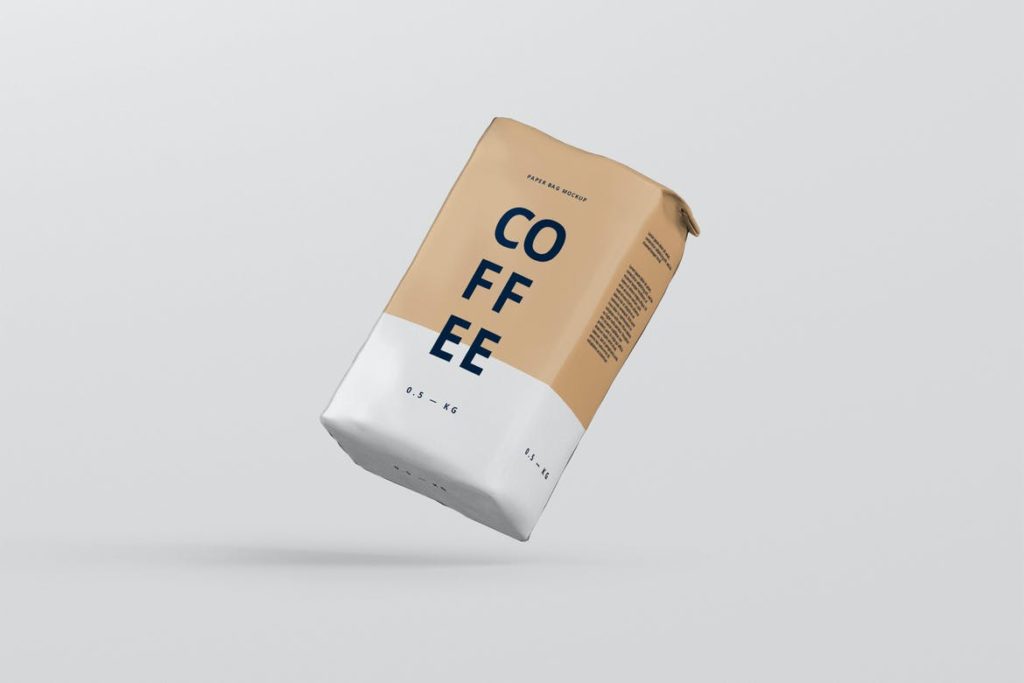 This premium mockup template from Envato Elements depicts your design on a floating paper coffee bag, and comes with eight unique layouts that can all be fully customized to suit your style. It also features an adjustable depth of field, shadows and texture settings.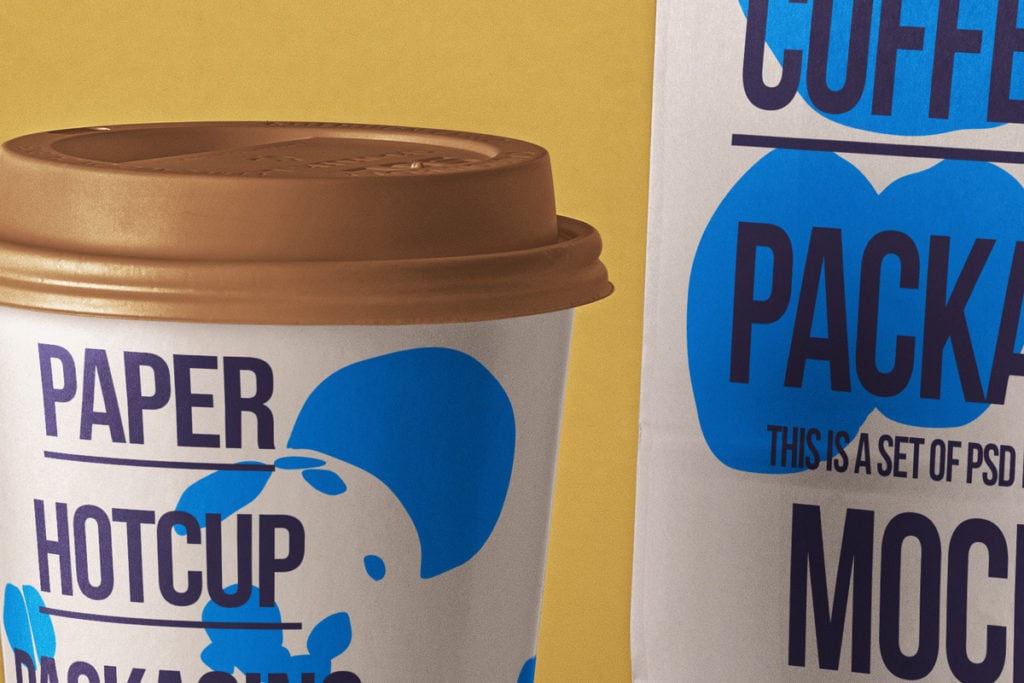 This set from Pixeden offers a series of layouts depicting a paper coffee bag and cup with adjustable designs, from a range of different perspectives – including several close-ups. It's a great choice if you're all about the details – plus, it's free.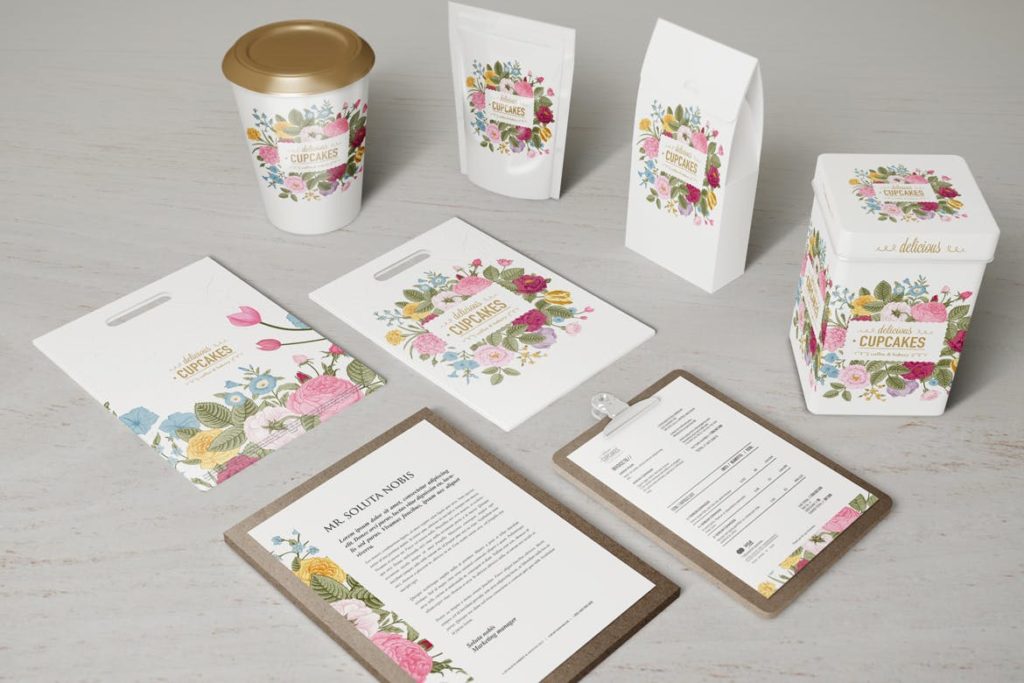 Perfect if you want to include your branding or logo on a range of other items as well as a coffee bag, this premium set of eight mockups includes customizable coffee bags in two different styles, plus coffee cups, tins and a range of stationery items, all of which can be adorned with your specific designs.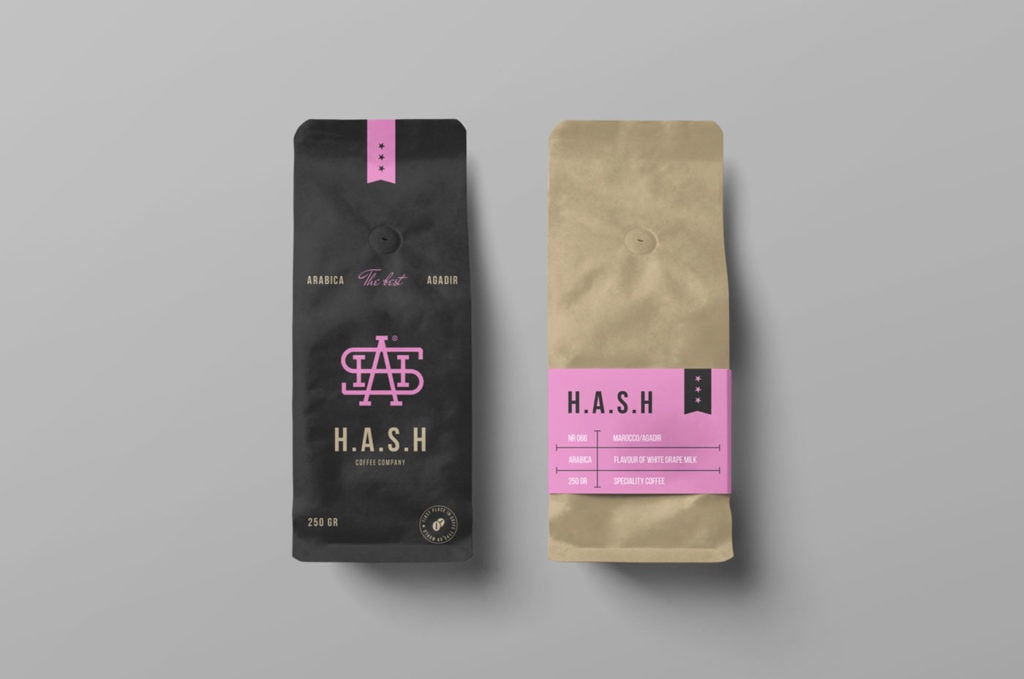 Simple yet effective, this minimal design from Mockup Tree shows off your labeling on two paper coffee bags side by side, allowing you to experiment with different colors or designs. Featuring smart objects and a high definition resolution, this is also one of the best mockup templates that you'll find for free.
Another minimal option, this high-resolution Photoshop mockup file is a fully layered and smart object enabled premium template from Envato Elements. It's basic, but it ensures that your design is the focal point, and you can customize the background to complement your color scheme too.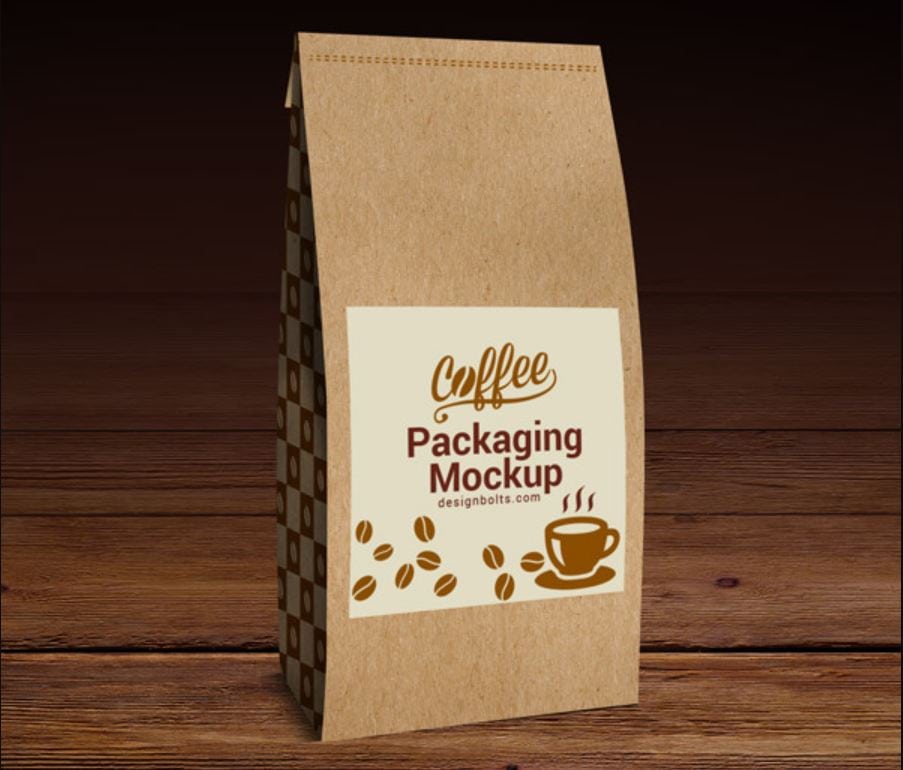 For a dark and moody yet professional coffee bag mockup template, consider this design featuring a classic paper coffee bag with your label on it, against a wooden surface that fades to black as it disappears. It's available as a free download from Design Bolts.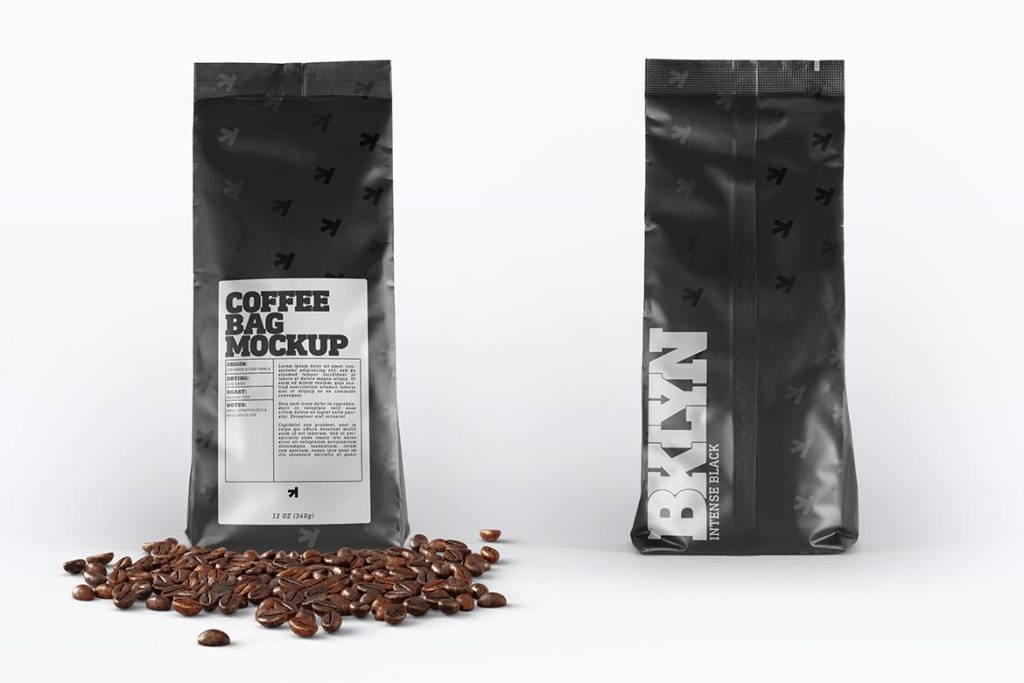 This premium coffee bag mockup template is sourced from Envato Elements, and gives you the opportunity to show off both the front and back labels of your coffee packaging design, displayed on a black foil bag. It includes 20 unique layouts, each with various coffee elements included.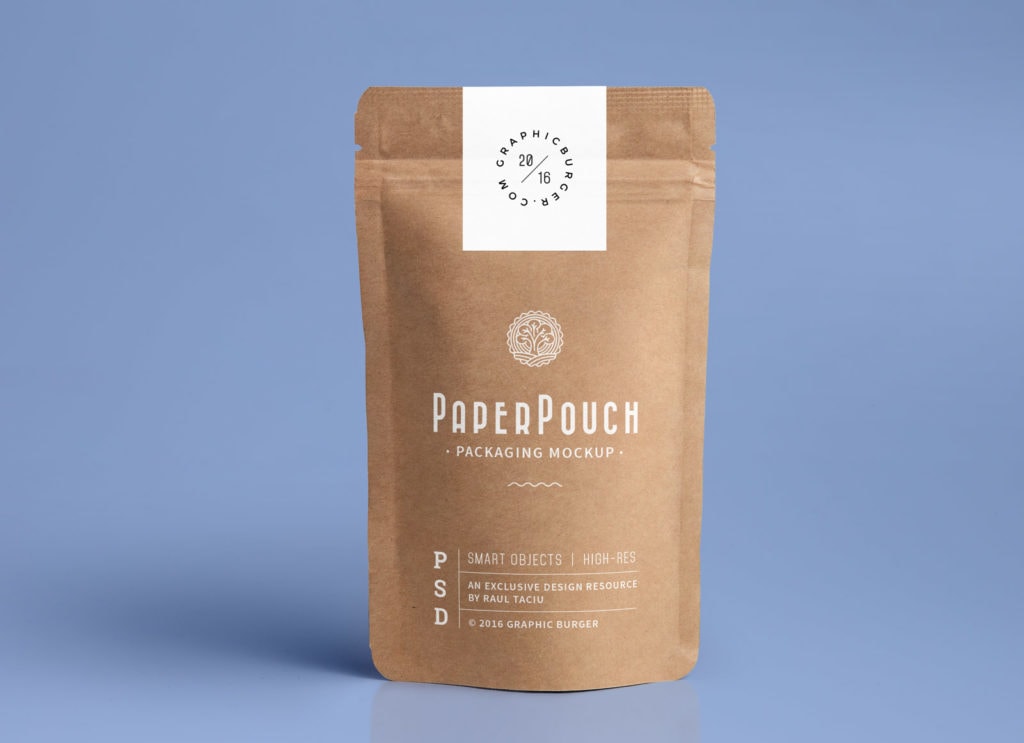 If you're looking for a high-quality minimal mockup for a pouch-style paper coffee bag, this option is a great choice, and it's available for free from Good Mockups. It includes a layered PSD file with smart object functionality that allows you to customize practically every aspect of the design.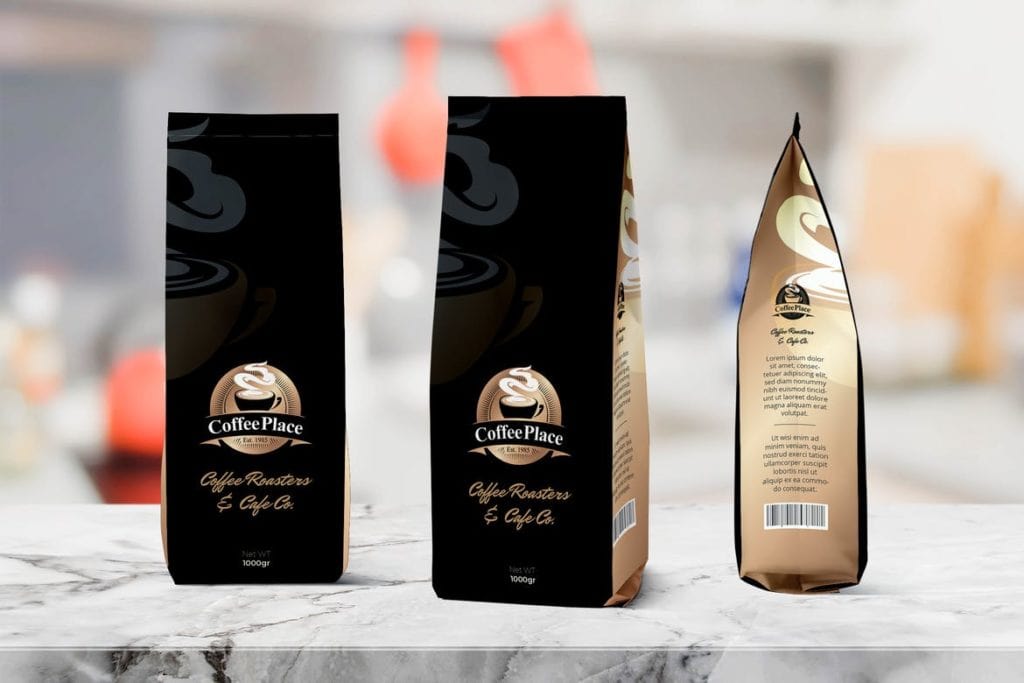 The last coffee bag mockup template to be featured in our list is this beautiful, authentic-looking design which will help you display your coffee bag packaging in a real-life setting. It depicts your coffee bags on top of a marble surface at varying angles, with changeable background textures and colors.
And there you have it, a comprehensive list of free and premium coffee bag mockup templates for every possible taste and style! Whether you're creating a coffee brand yourself or simply decorating the packaging with your logo, these mockups will help you make sure your design stands up.
Mockup Templates
We're teaching you how to use mockups, how to choose effective templates, and showing you where to find the best mockup templates for dozens of different design projects.