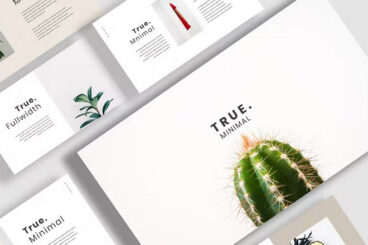 A clean and minimal design plays an important role in making a successful slideshow for presentations.
As Guy Kawasaki once said, "Simple and to the point is always the best way to get your point across."
So today, we want to do just that. This collection includes only simple and minimalist Google Slides themes for designing slide decks that can grab attention. With these slide layouts, you can effectively highlight your content on each slide to get your point across to your audience without any distractions.
Whether you're looking to create a startup pitch deck or an event presentation, there are Google Slides templates in this collection for all types of slideshow designs. You'll find a few free templates as well. Have a look.
Download thousands of Google Slides themes, and many other design elements, with a monthly Envato Elements membership. It starts at $16 per month, and gives you unlimited access to a growing library of over 2,000,000 presentation templates, fonts, photos, graphics, and more.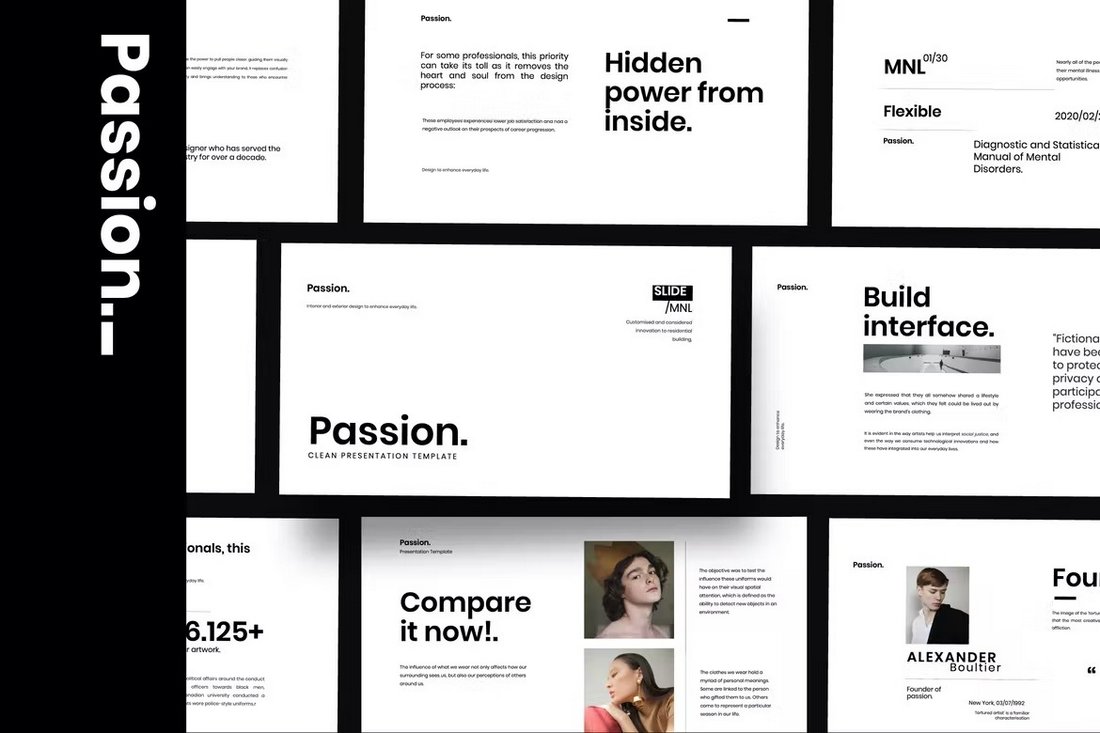 This Google Slides template is a great example of a truly minimalist presentation design. It uses a clean black and white design with nothing but bold text and a few images on empty white backgrounds. Somehow, it's quite attractive. The template features more than 50 different slide layouts for you to craft unique presentations.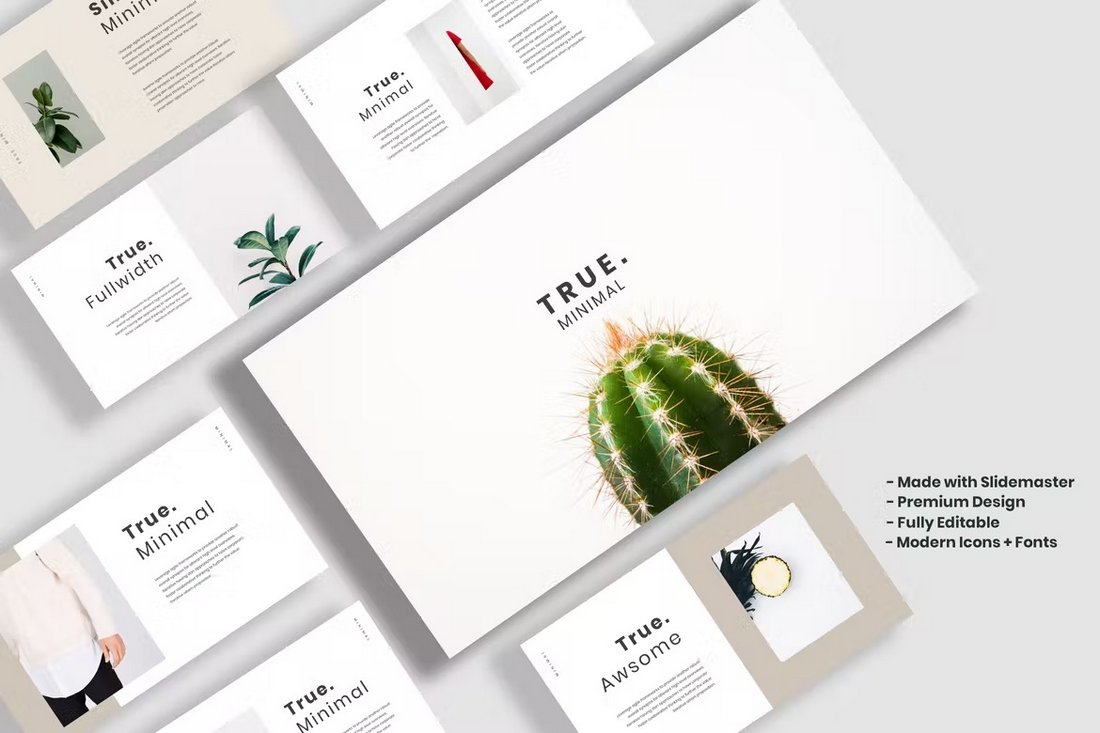 If you want to take a modern approach to your minimal presentation, this Google Slides theme will come in handy. It features a beautiful slide design featuring simple layouts and brilliant use of large image placeholders. There are lots of slide designs to choose from and you can also create your own unique layouts using master slide layouts as well.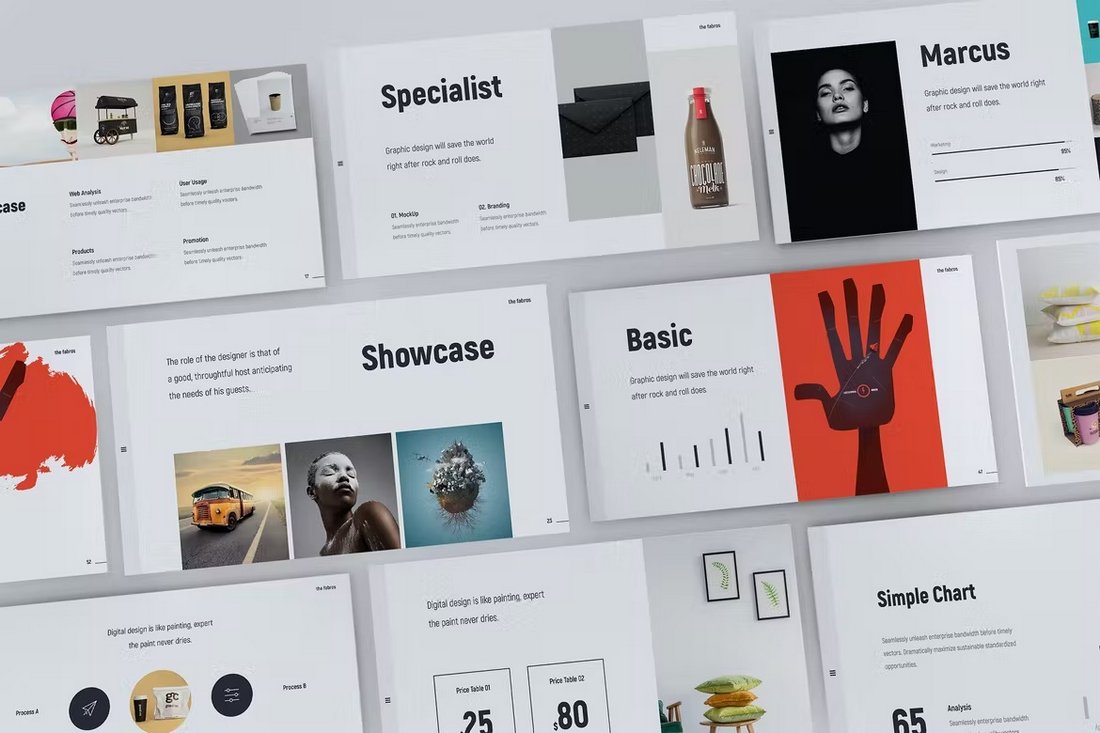 Fabros is a creative Google Slides template design with agencies and creative professionals in mind. It's ideal for showcasing your design portfolios and business profile presentations. The template includes more than 90 slide layouts with fully customizable designs, along with infographics, charts, and timeline graphics.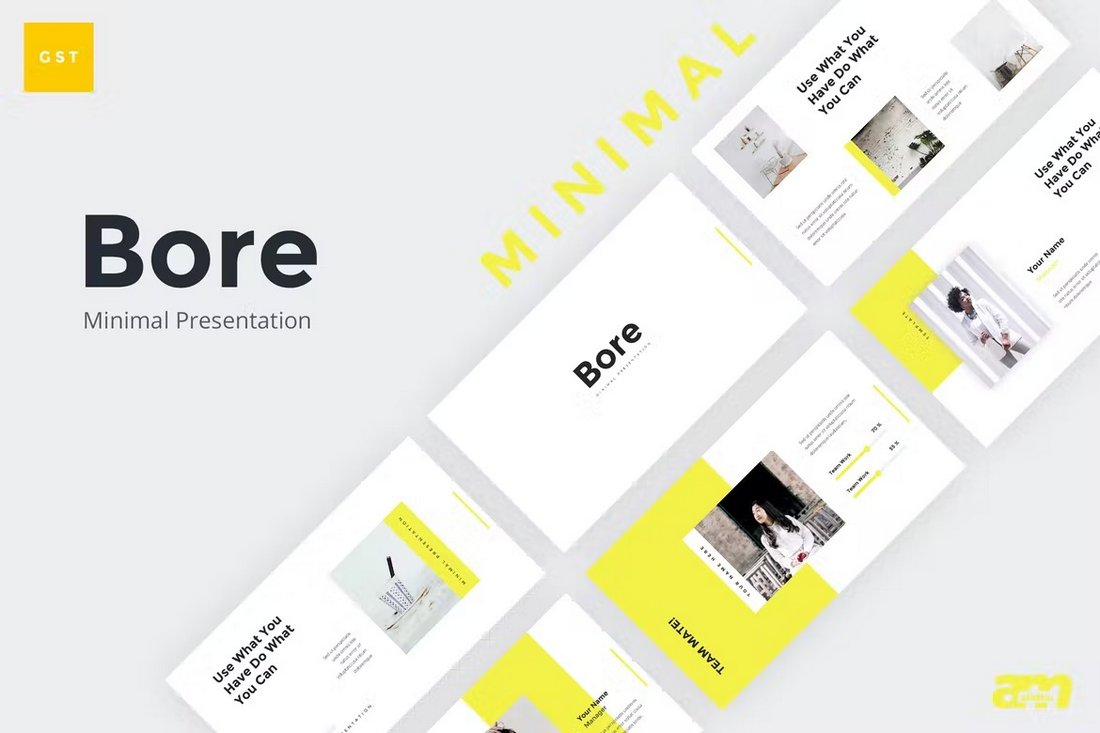 Bore is a great example that shows how you can use colors in your presentations to create a minimalist slideshow with a modern look and feel. This Google Slides theme comes with more than 30 unique slides with bright and attractive designs. It uses bright colors but still manages to maintain a simple look.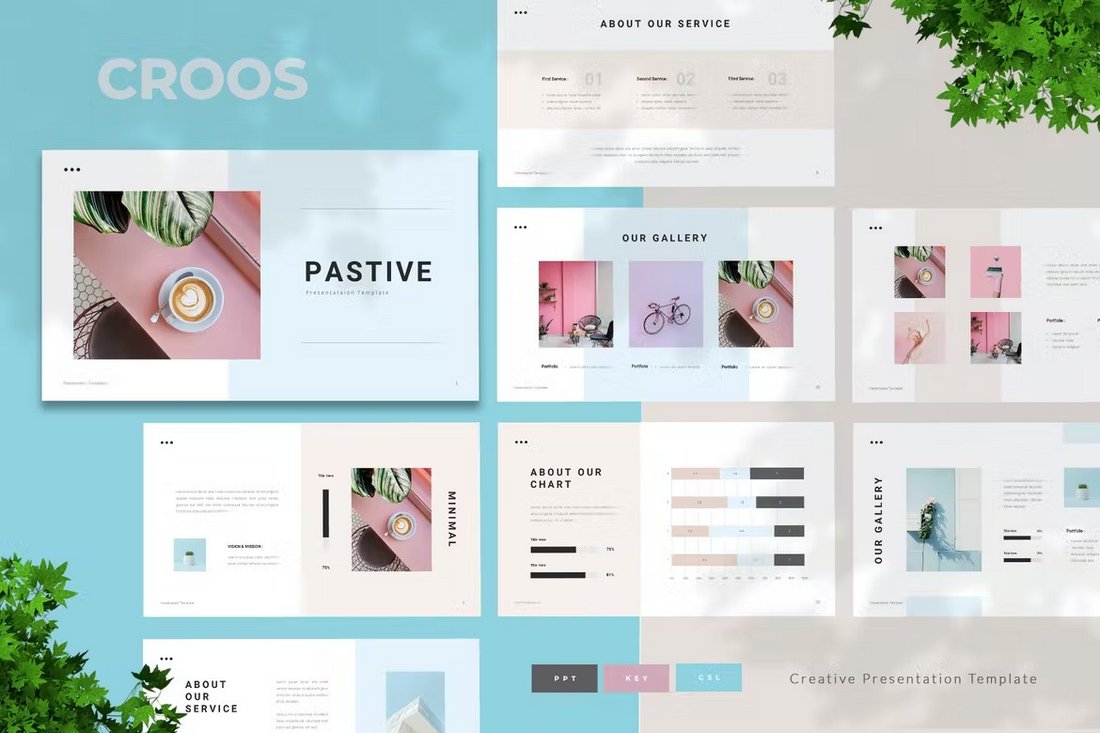 There are no rules or guidelines that say you have to limit the use of colors in a minimalist presentation. You can use as many colors as you want and still create a minimal slide deck. This template proves it quite well. It includes 30 slide designs with colorful yet simple layouts. The template comes in Google Slides, PowerPoint, and Keynote formats as well.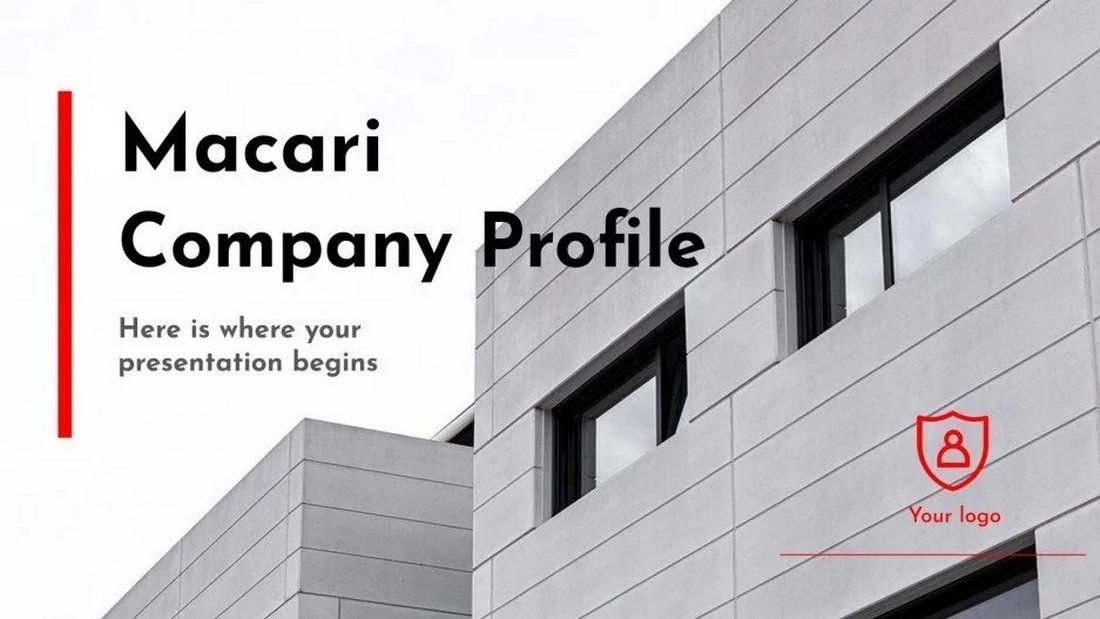 This is a free Google Slides theme that features a collection of premium quality slide layouts. There are 39 different slides included in this template with multipurpose designs. It comes in both Google Slides and PowerPoint formats.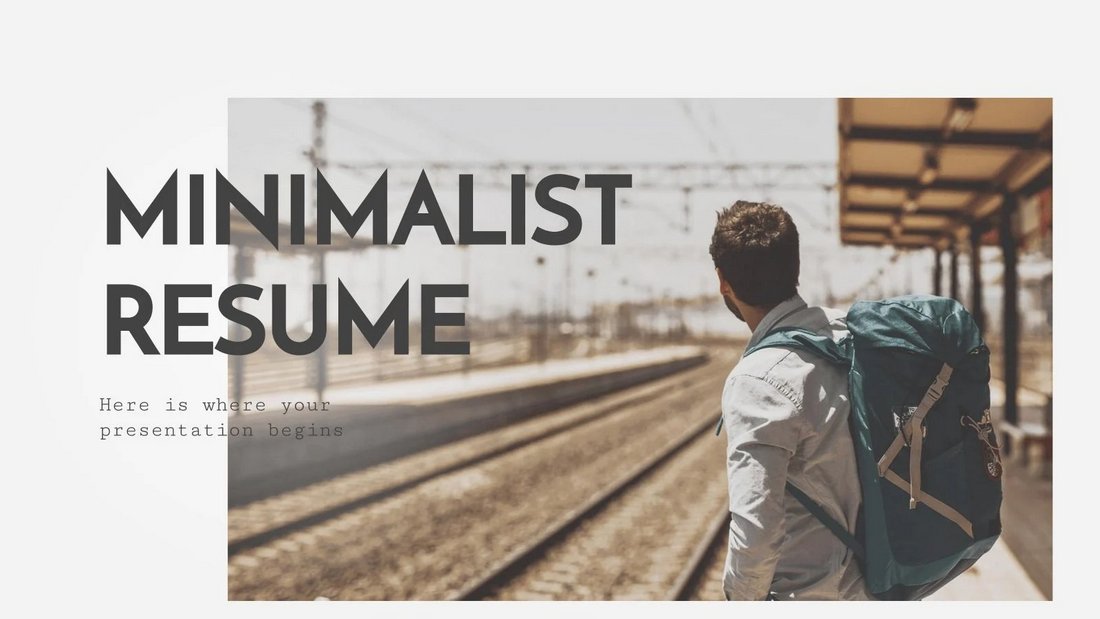 This free and minimal Google Slides template is perfect for creating a resume or portfolio presentation for freelance professionals. It lets you use 14 unique slides to create the perfect slideshow to showcase your skills and experience.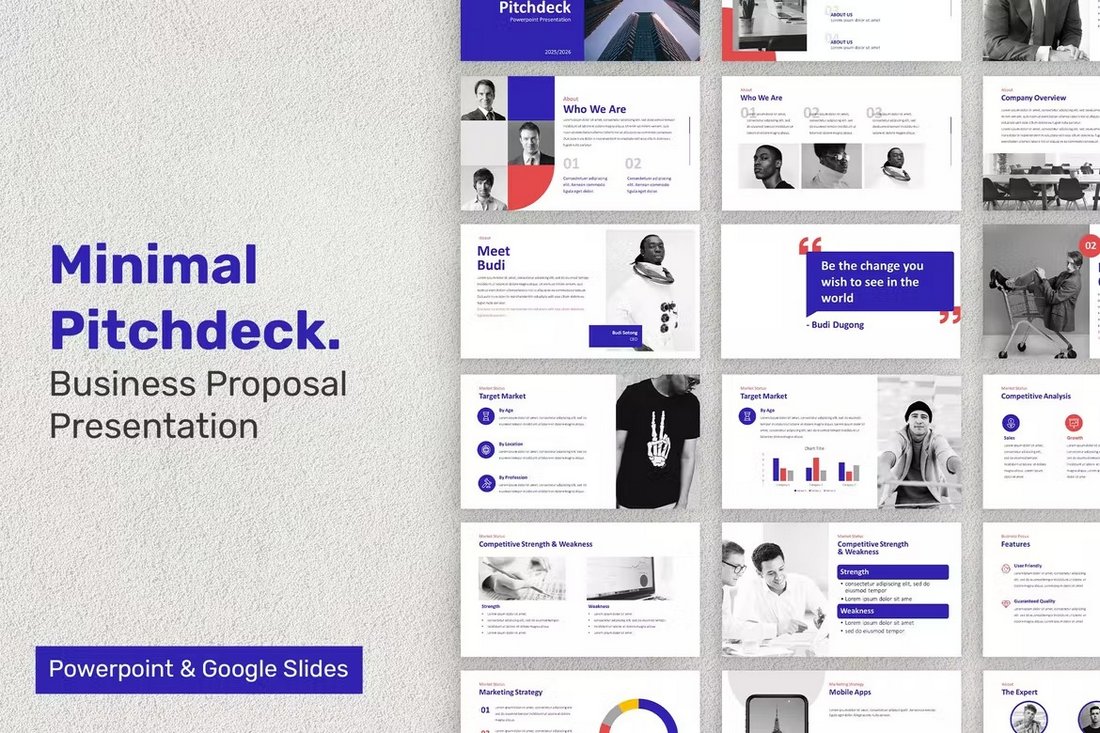 Working on a pitch deck design? Then this Google Slides template will help you get a head start. It features 20 unique slides that you can use to design a modern pitch deck for presenting startup concepts, businesses, and projects. Each slide features creative and minimal layouts as well.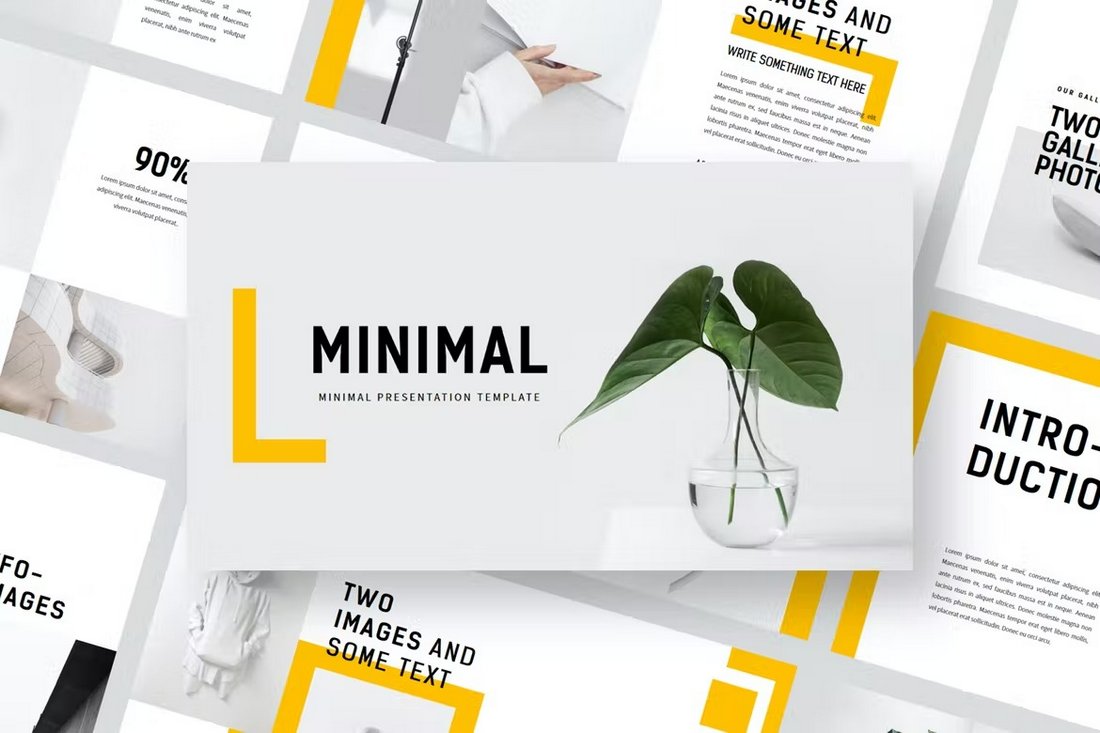 You can use this Google Slides template to create simple and modern slideshows for many different types of presentations. It's especially suitable for creative businesses, agencies, and freelancers for showcasing portfolios. The template includes 30 minimalist slide layouts with fully editable designs.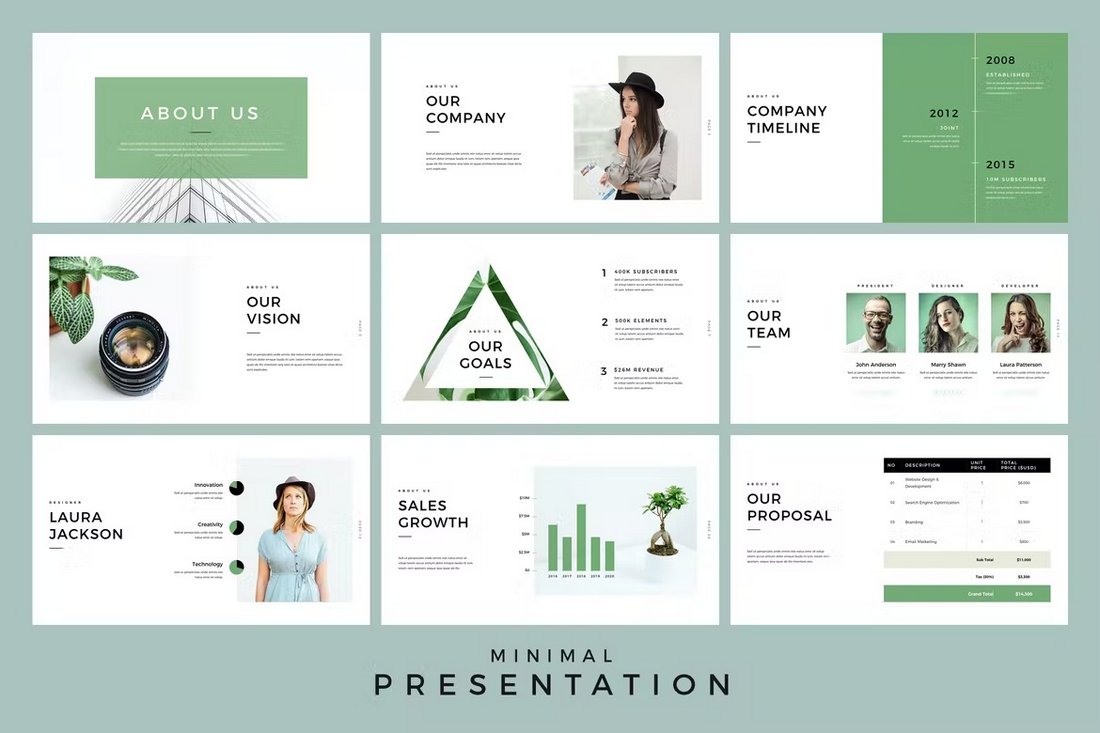 When creating business and company profile presentations, you need to pay close attention to creating slides with minimum distractions and avoid clutter. This Google Slides theme will help you achieve both of those goals. It features a clean design with a total of over 300 slides.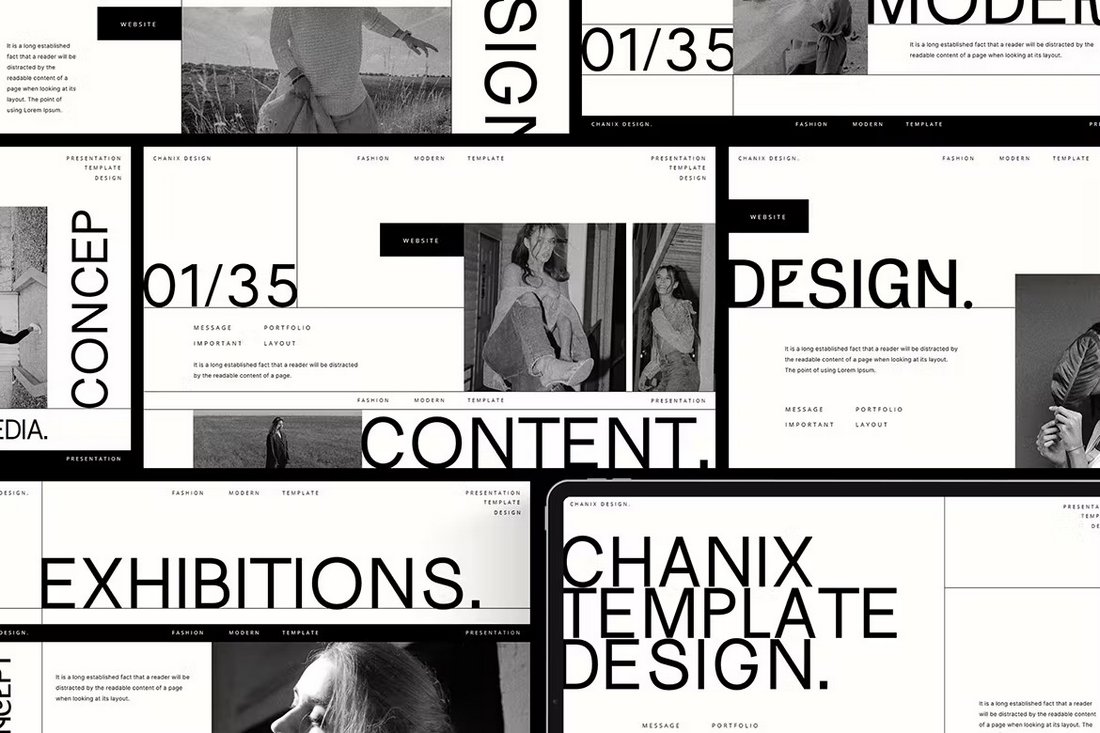 Chanix is a unique Google Slides template that comes with a very creative slide design. It features 30 unique slides that use typography as a way to grab attention. All the fonts used in this slideshow are free to use so you won't have to worry about finding the right fonts for your presentation.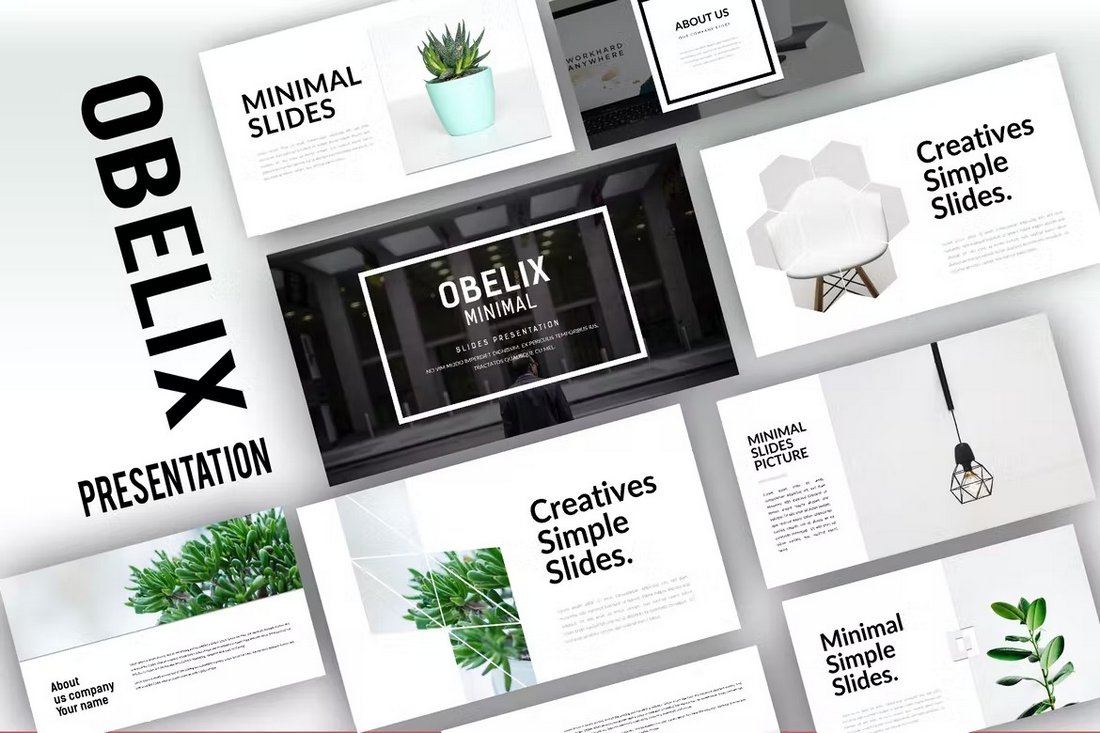 This simple Google Slides template comes with a set of modern slide layouts. You can use it to create professional slideshows for various business and agency presentations. The slide designs in this template also feature flexible layouts so you can easily customize and rearrange elements to create unique designs of your own.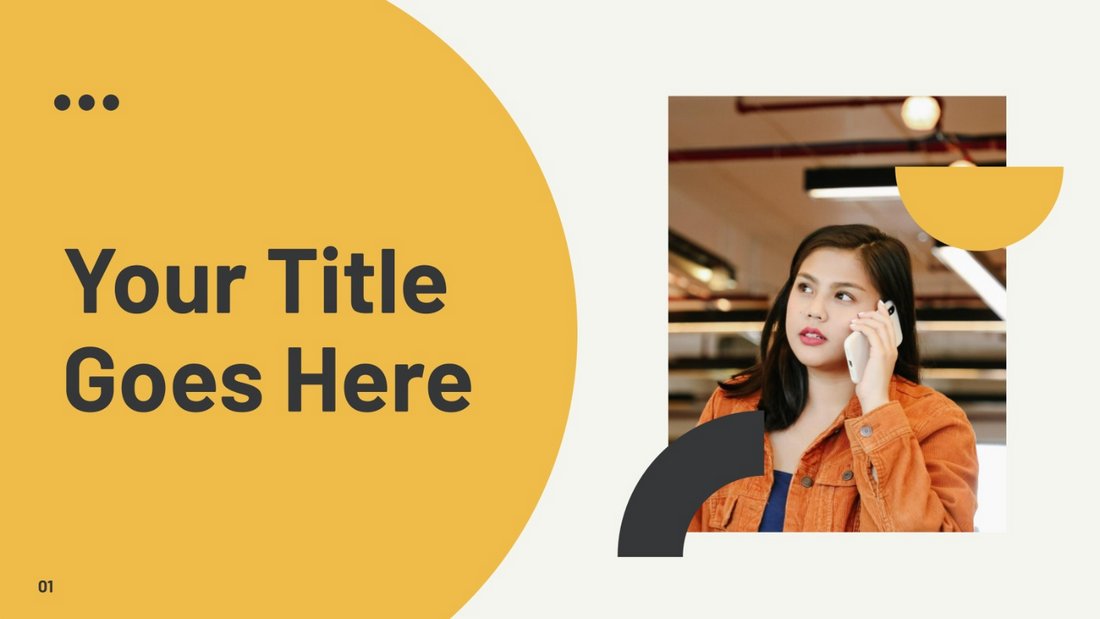 Another clean and minimal Google Slides template you can use to create all kinds of business presentations. You can choose from 27 different slide layouts to craft modern slideshows without effort.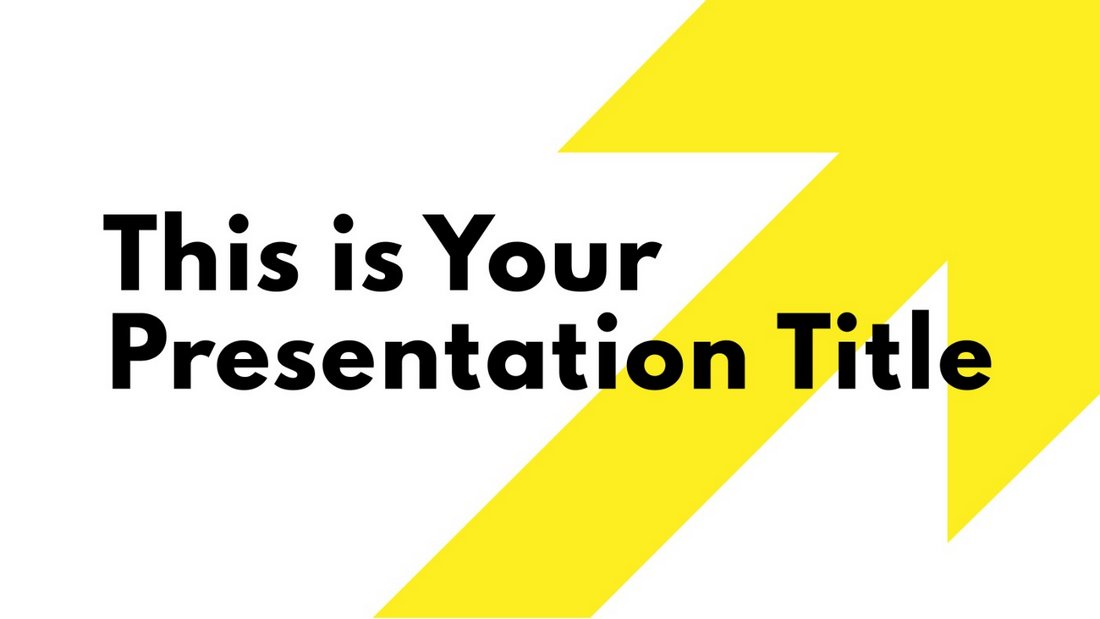 Just as the name suggests, this Google Slides theme features lots of arrows across all of its slide layouts. It also includes minimal designs that instantly grab attention. The template is free to use and it comes with 39 slides.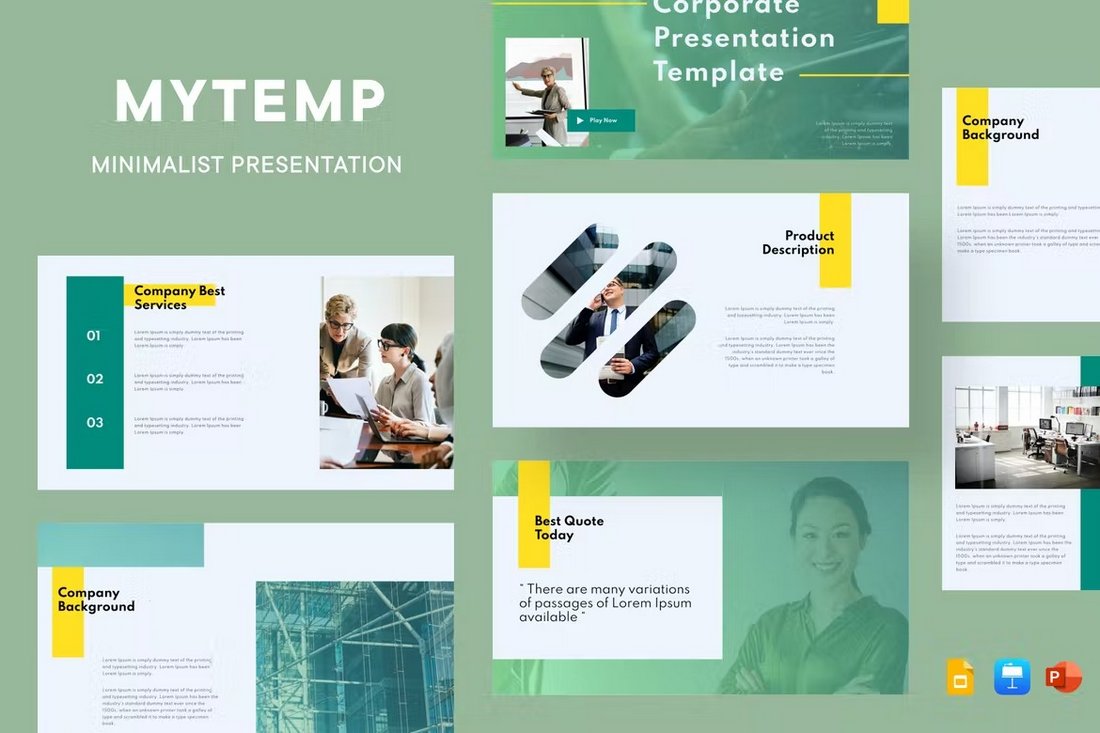 This Google Slides template is perfect for someone looking for a theme to create both a minimal and creative presentation for a corporate company. It features creative elements and a clean design that looks quite professional. The template lets you choose from 20 slides with editable designs.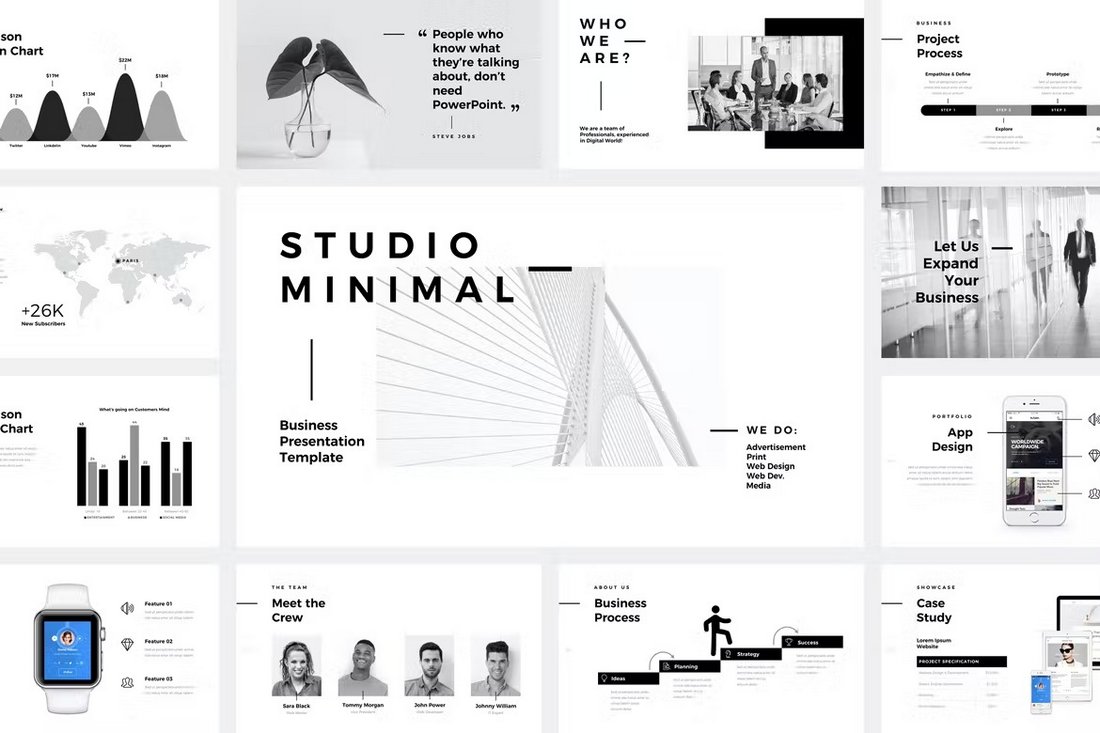 Another simple Google slides template that uses a black and white design. This template includes a total of 120 slides with a unique design. The slides feature editable vector graphics, infographics, and image placeholders. And you get a huge bundle of over 4K minimalist icons as well.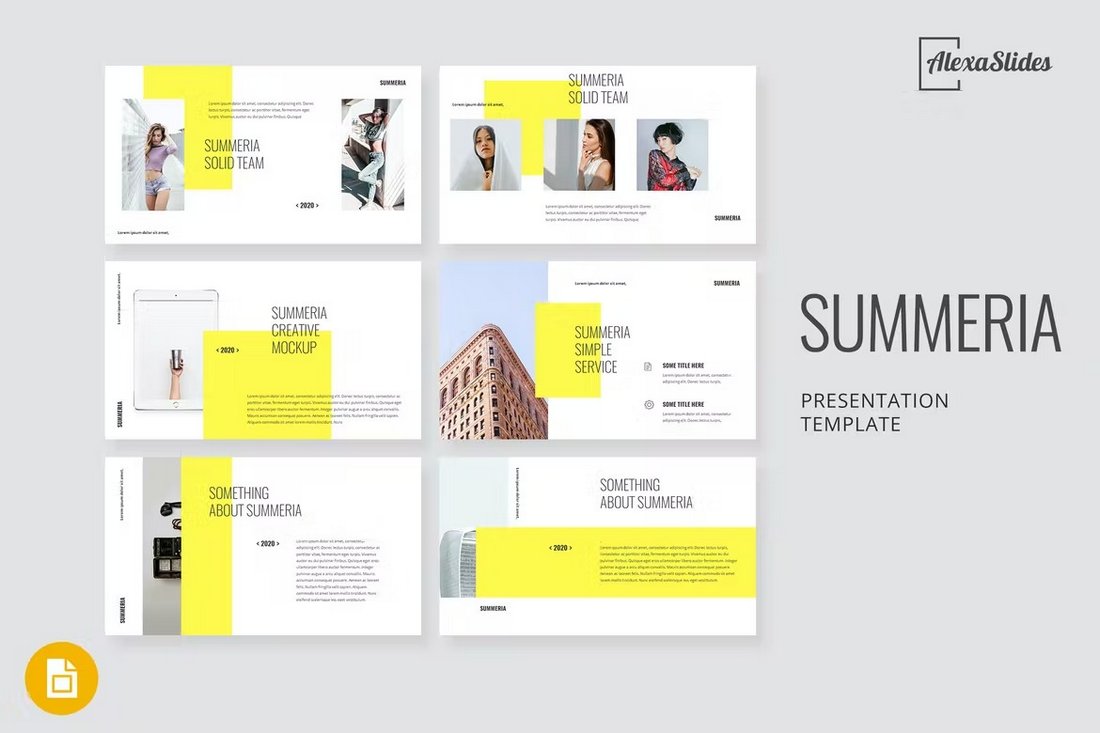 Grab this minimal Google Slides theme if you want to create presentations for modern brands and agencies. It has an attractive design that uses colors well to highlight specific parts of each slide. There are 30 unique slides included in this template with master slide layouts.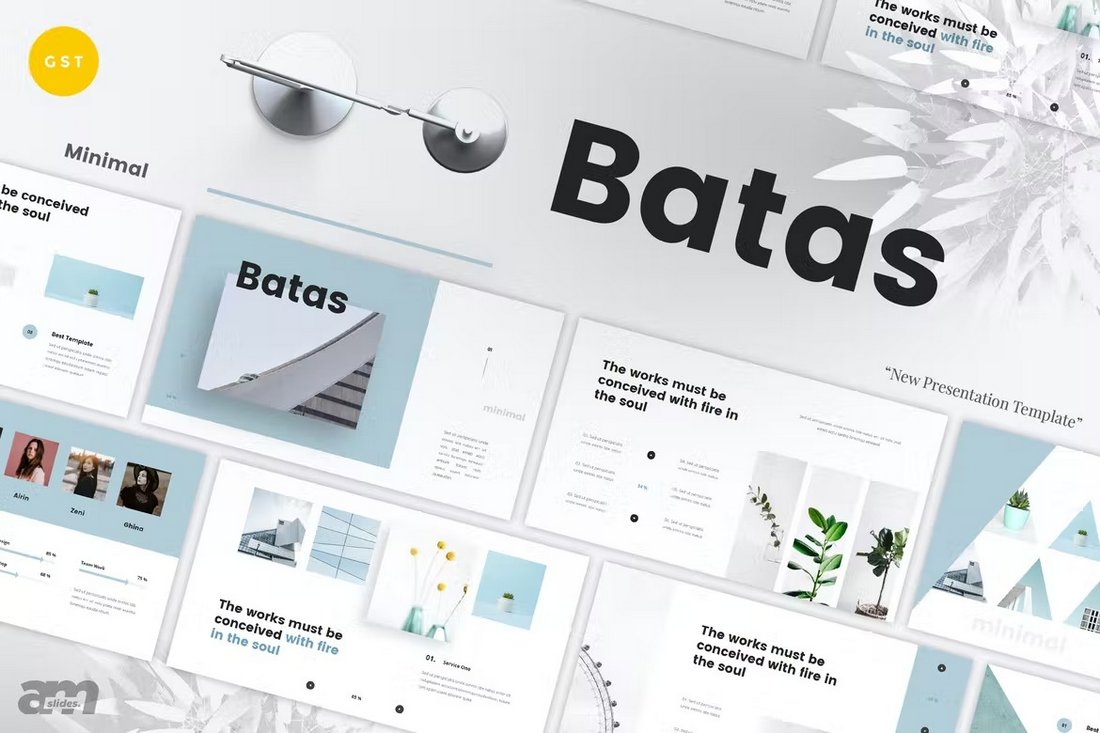 Batas is another modern minimalist Google Slides template that comes with more than 30 different slide designs. Each slide in the template uses a clean layout that includes a mix of text, shapes, and images in perfect balance. It's great for making portfolios, company profiles, and project presentations.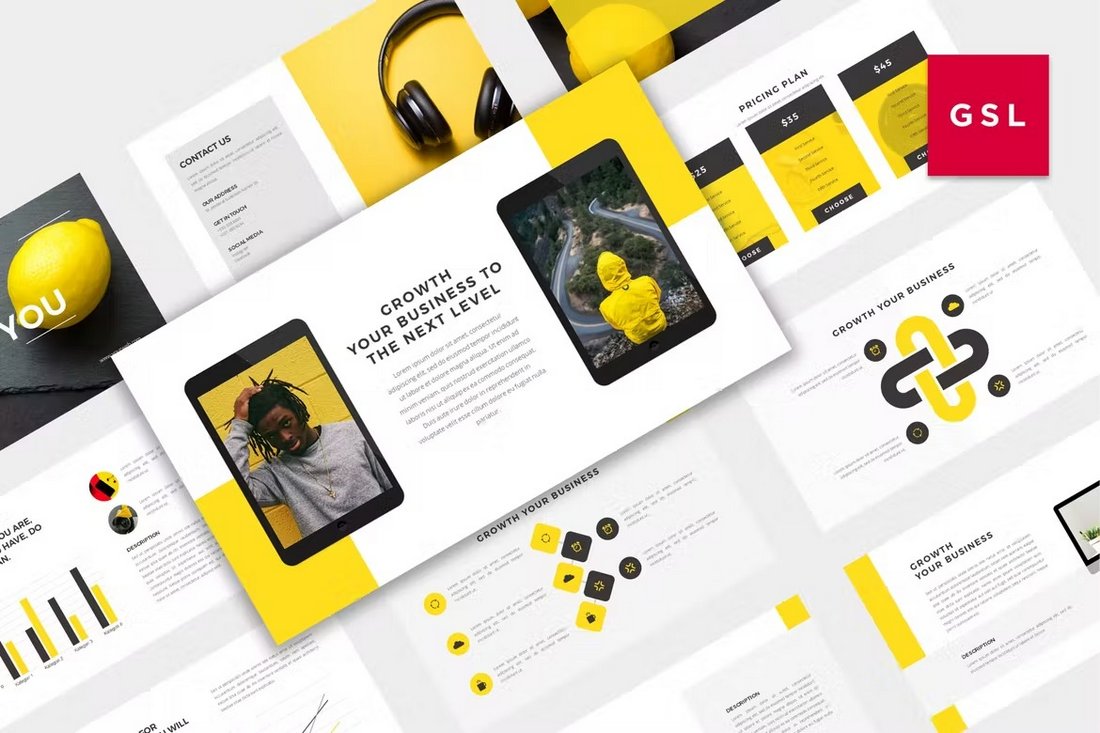 With 37 unique slide layouts to choose from, this Google Slides template allows you to craft attractive slideshows for all kinds of business presentations. It's especially suitable for making business profiles and portfolio slideshows. There are lots of editable vector graphics and icons included with the slideshow as well.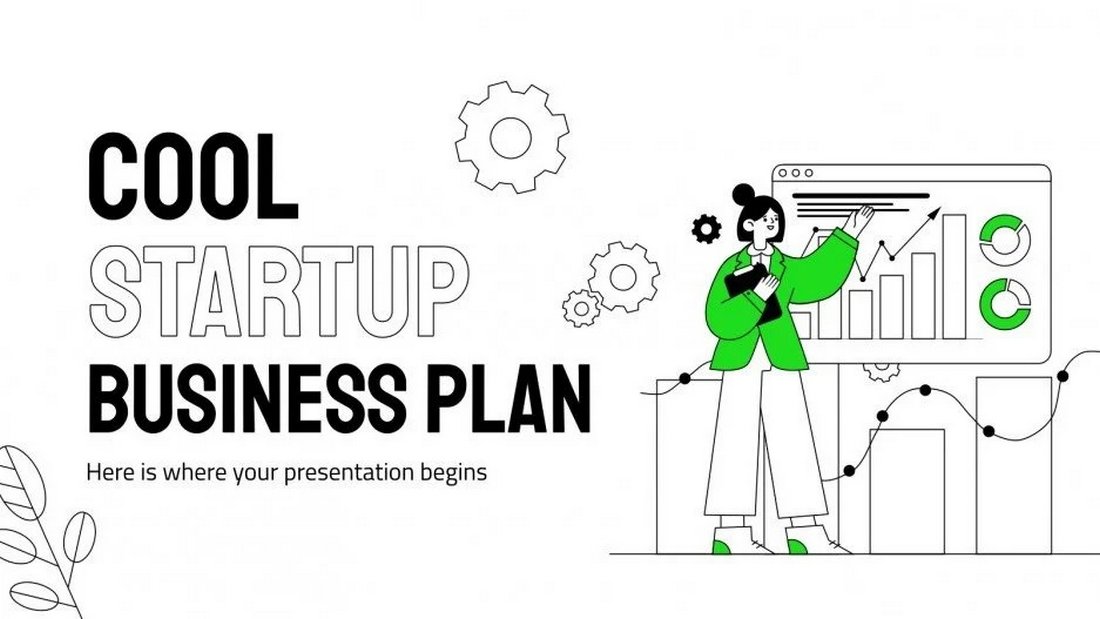 This Google Slides theme is perfect for making a simple and minimal presentation for showcasing your startup ideas. It includes 37 different slides that can be customized to your preference. The template is completely free to download.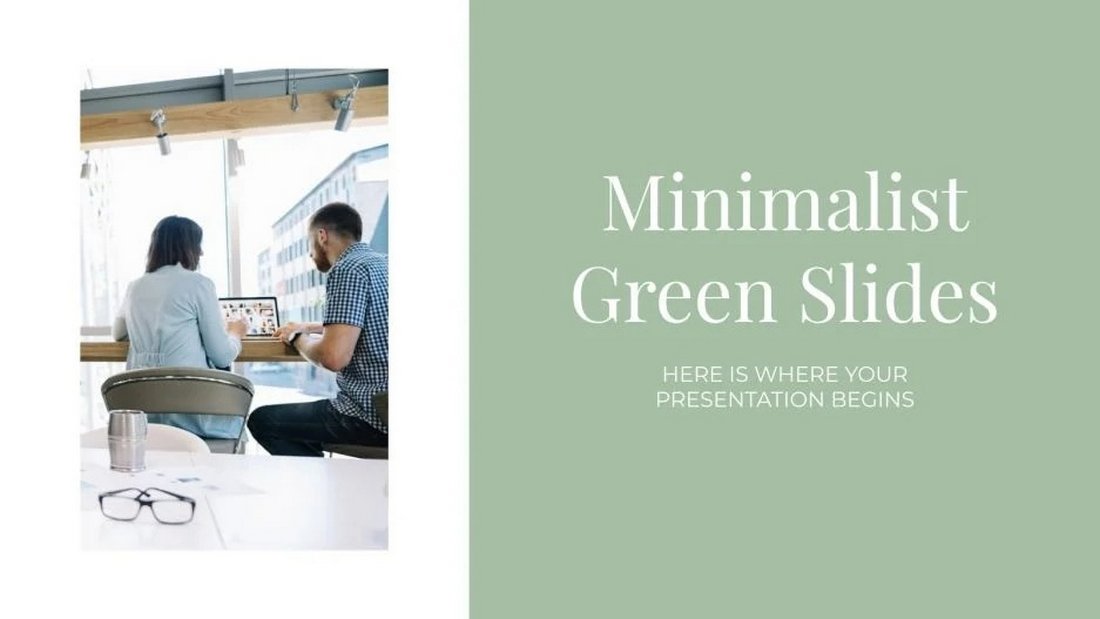 A simple and minimalist Google Slides template you can download for free. This template features a clean design with a green color scheme. You can also change the colors if you want. It includes 33 unique slides.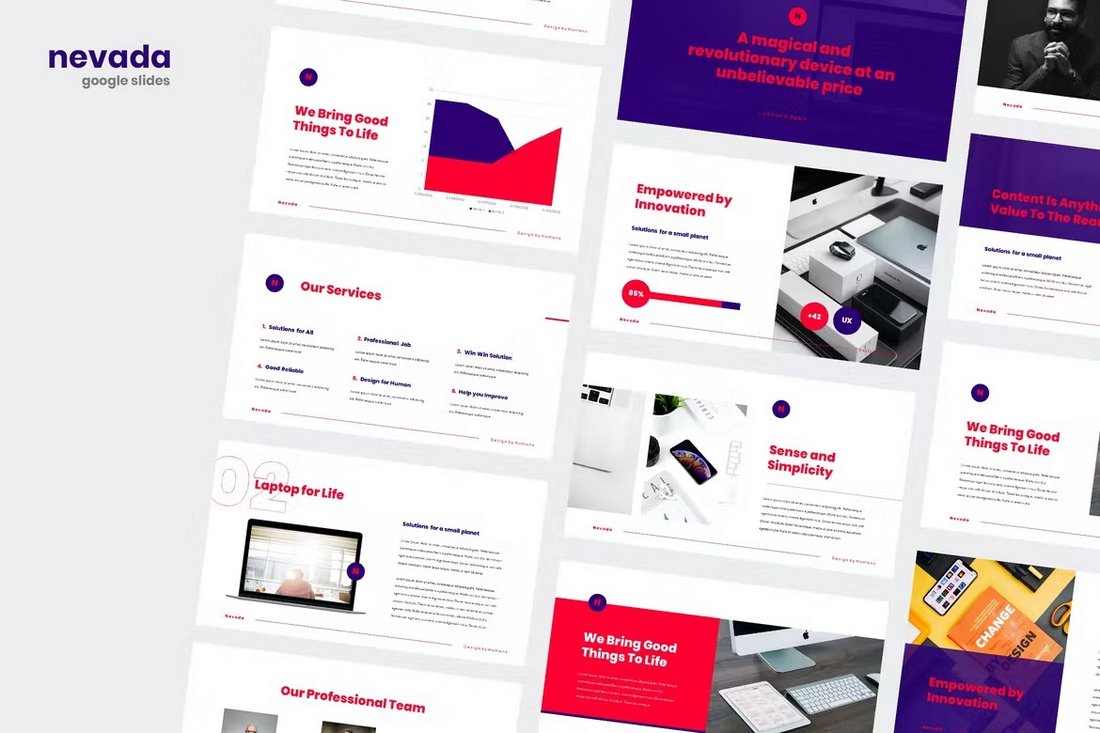 Nevada is a fully professional Google Slides theme that you can use to make all kinds of corporate business presentations. It includes 30 unique slides with some useful designs such as team management slides, product description slides, and more.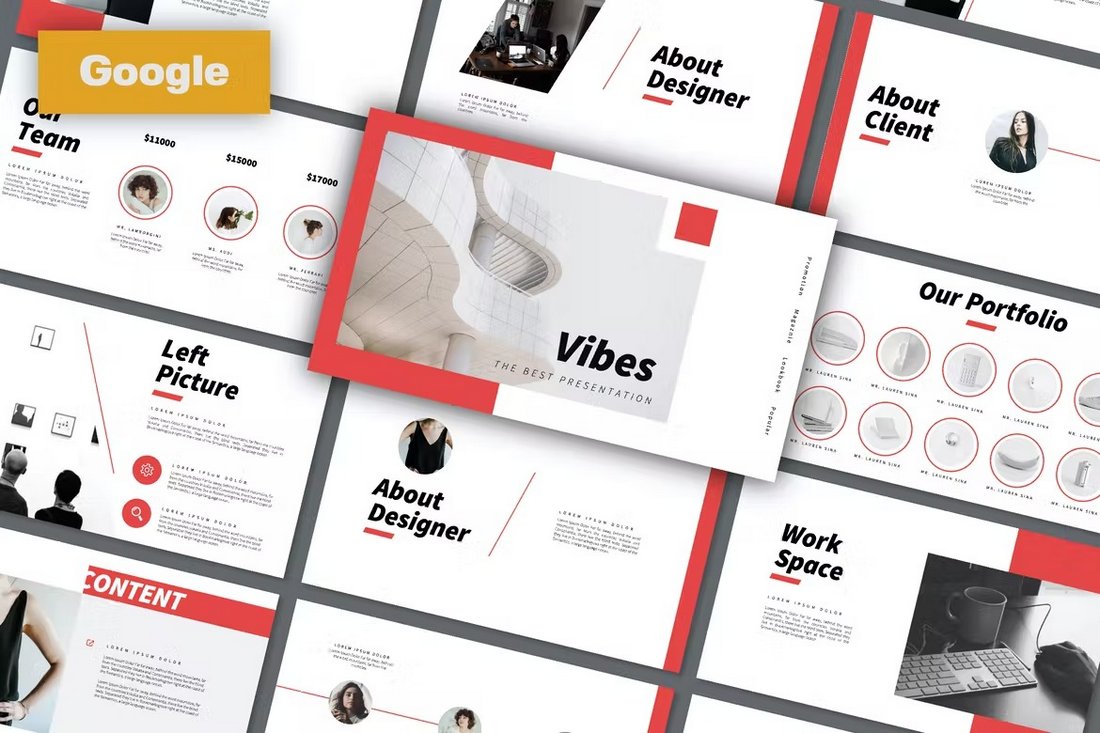 If you're looking for a simple slideshow design that also uses a bit of color to make eye-catching presentations, then this Google Slides template is made just for you. It comes with a set of modern slide layouts that feature beautiful designs. You can use it to make various types of business and creative slideshows.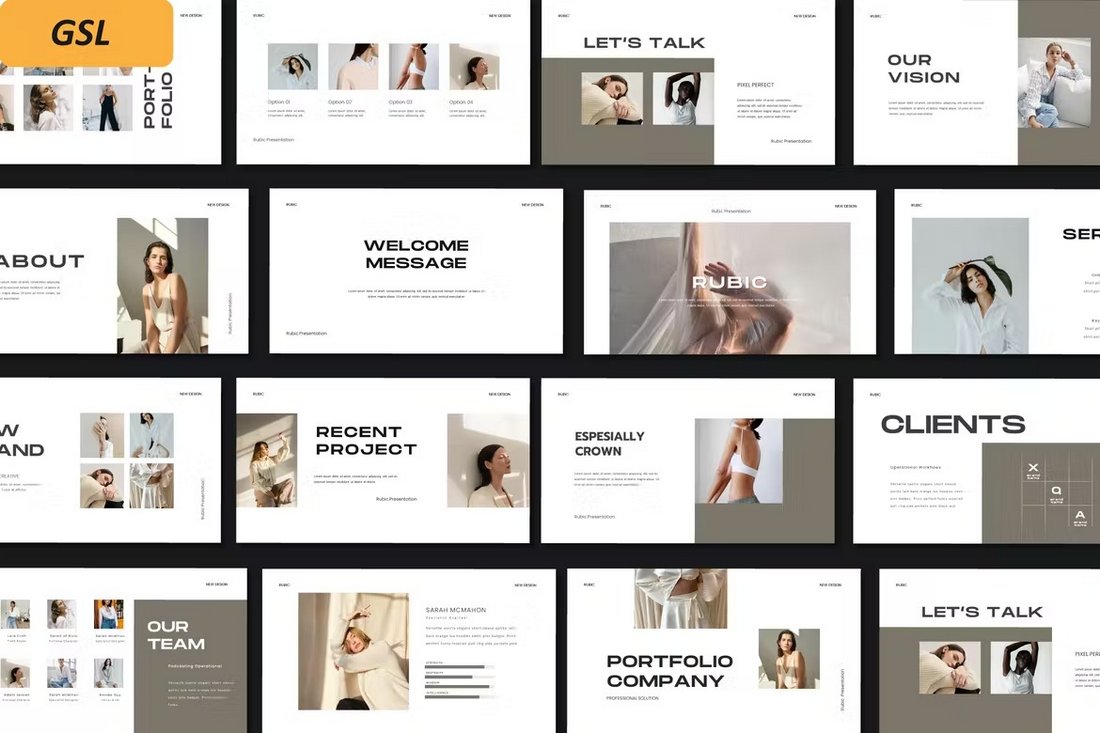 This Google Slides template is made with lifestyle and fashion brands in mind. It features a minimalist and elegant slide design that will fit in well with luxury and high-end brands. Each slide features editable colors, fonts, vector shapes, and a few device mockups as well.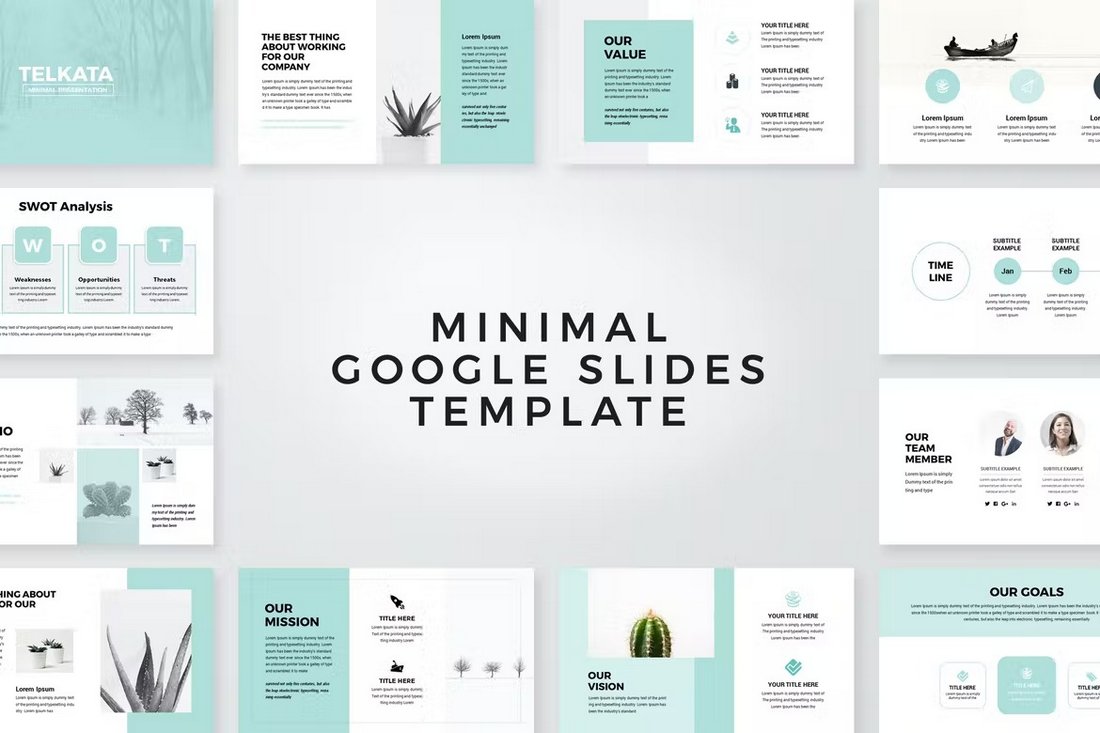 Looking for a clean Google Slides theme for your business presentation? Then be sure to download this template. It lets you choose from more than 30 different slides to create colorful and minimal slideshows for all kinds of business events and meetings.
If you're looking for more presentation templates, be sure to check out our best modern Google Slides templates collection.
Google Slides Themes
Google Slides is a free, powerful way to create presentations. Our series on Google Slides shares tips and ideas for working with the app, as well as beautiful Google Slides themes to help your next presentation stand out from the crowd!