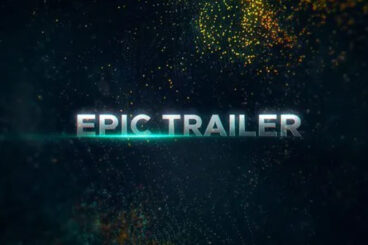 Creating a movie is not as easy as it seems. With so many moving parts to keep track of, you can often let small details and resources slip through your fingers. One of the most important aspects that can easily be overlooked is having an amazing trailer to promote your masterpiece and make sure that you'll have an excited audience that can't wait to see your movie.
Luckily for you, there's a wide range of purpose-built movie trailer templates for Premiere Pro out there that will make the job of creating a bold cinematic trailer for your film a whole lot easier.
We've rounded up a selection of twenty of the best Premiere Pro movie trailer templates from a range of free and premium sources across the internet, all of which can be mixed, matched, customized, and edited to perfectly fit your film. Let's take a look!
Download thousands of versatile Adobe Premiere Pro templates, openers, slideshow templates, lower thirds, and more with an Envato Elements membership. It starts at $16 per month, and gives you unlimited access to a growing library of over 2,000,000 Premiere Pro templates, design assets, photos, videos and more.
Explore Premiere Pro Templates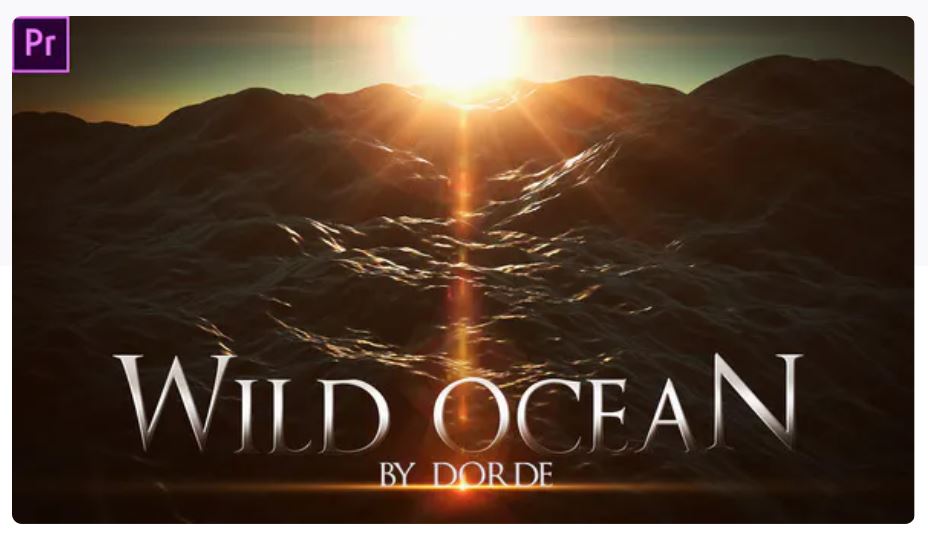 The first of our premium movie trailer templates is the Wild Ocean cinematic intro sequence, a stunning and easily customizable thirty-second clip that simply requires you to add music and text, before rendering to create an amazing and versatile trailer for your own film project.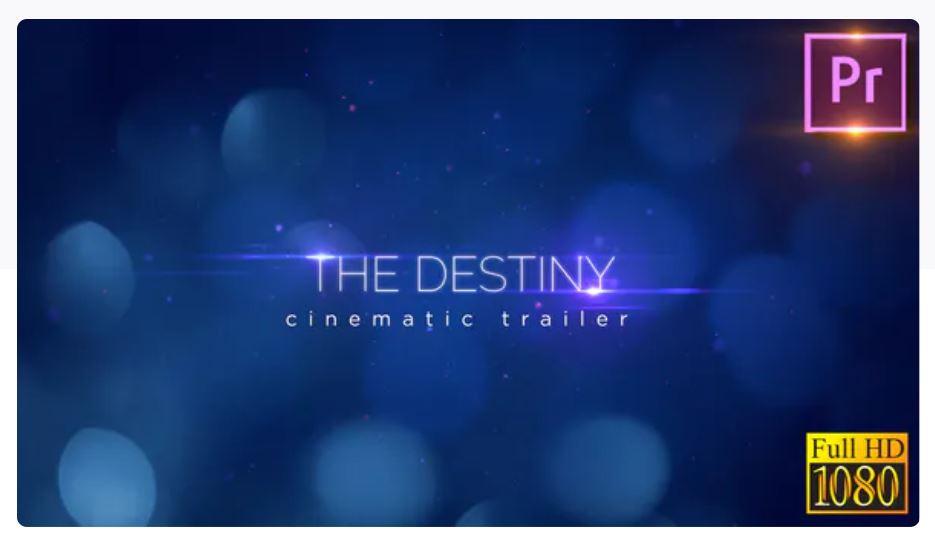 Next up is the Destiny cinematic trailer, which is ideal for any action-themed film project that aims to emulate the style of the most popular Hollywood blockbusters. It includes one minute and 41 seconds of modern and dramatic clips that you can cut and adapt to your own needs.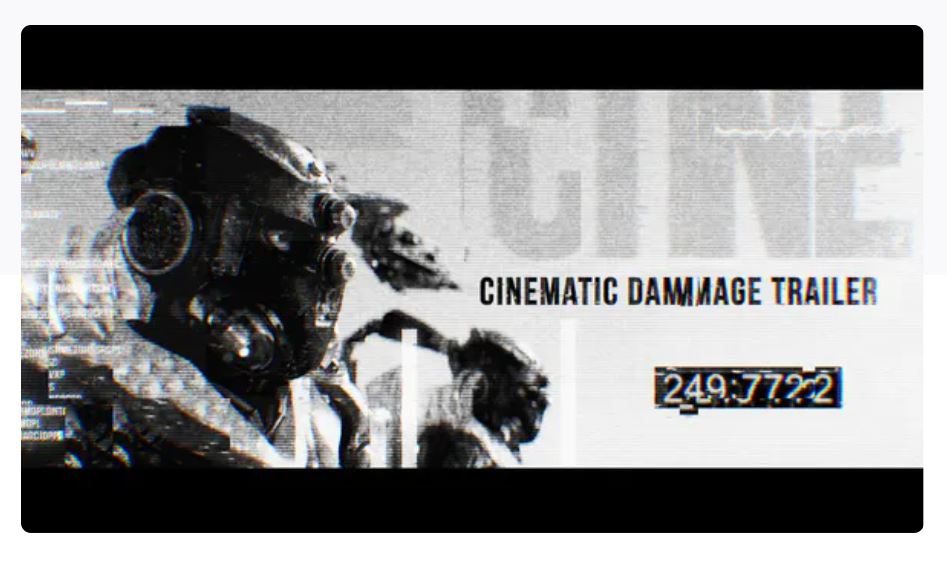 Here we have a 44-second template that offers a glitchy VHS style aesthetic and is the perfect addition to your old school action film or vintage presentation. It includes 34 media placeholders and 27 text fields, each with drag and drop functionality for instant customization. This full HD template is compatible with Premiere Pro versions CC 2018 and above.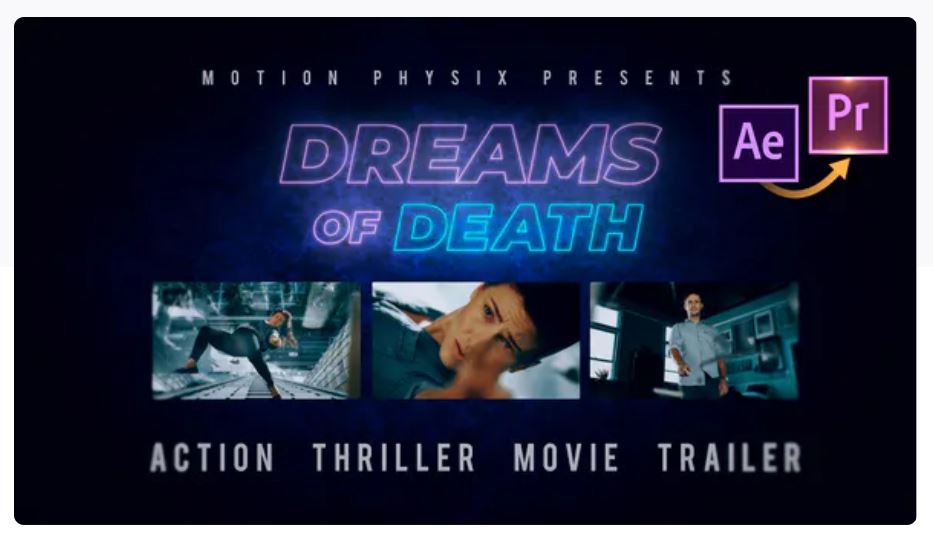 Our next movie trailer template for Premiere Pro is this action-themed clip featuring one minute and 26 seconds of thriller-style footage, perfect for any cinematic or amateur film project that requires a professional-looking blockbuster-inspired trailer.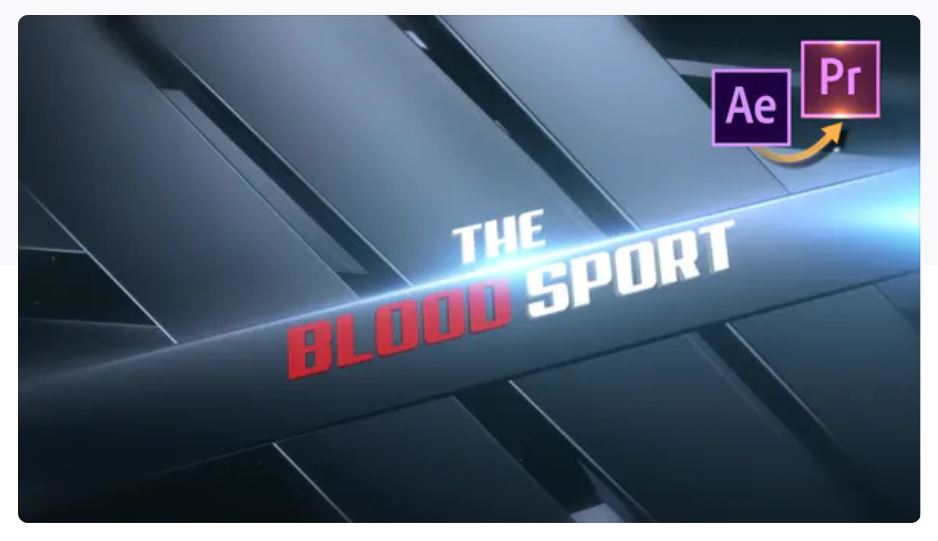 If you're searching for the perfect action movie trailer template for Premiere Pro, our next option is a great choice – it includes a minute and a half of adventure-themed footage that will add excitement and drama to your film from the very beginning.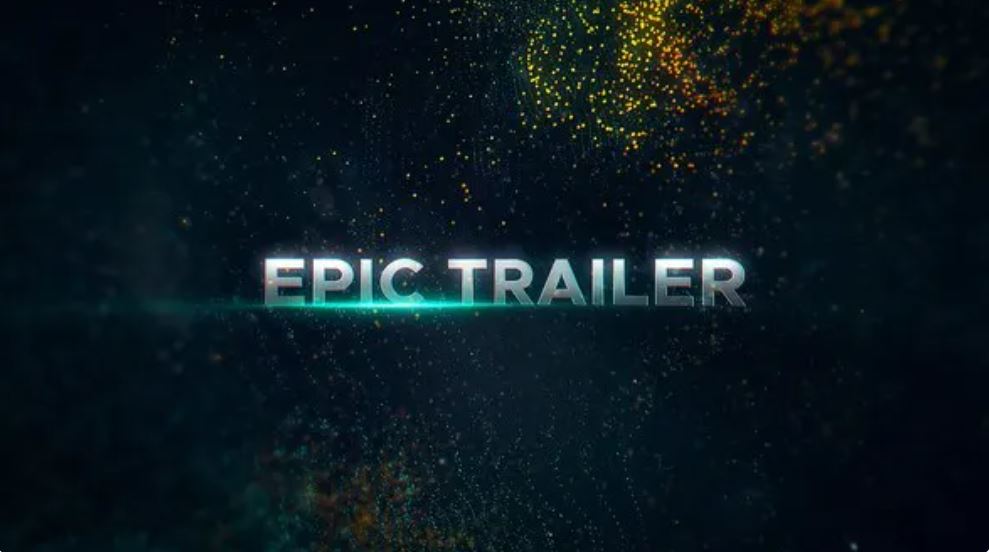 If you're putting together an action-inspired film that needs to capture your audience's attention from the moment they watch the trailer, the Epic movie trailer template for Premiere Pro is for you! It comes with a minute of footage, organized with a modular structure, and fully customizable graphic elements.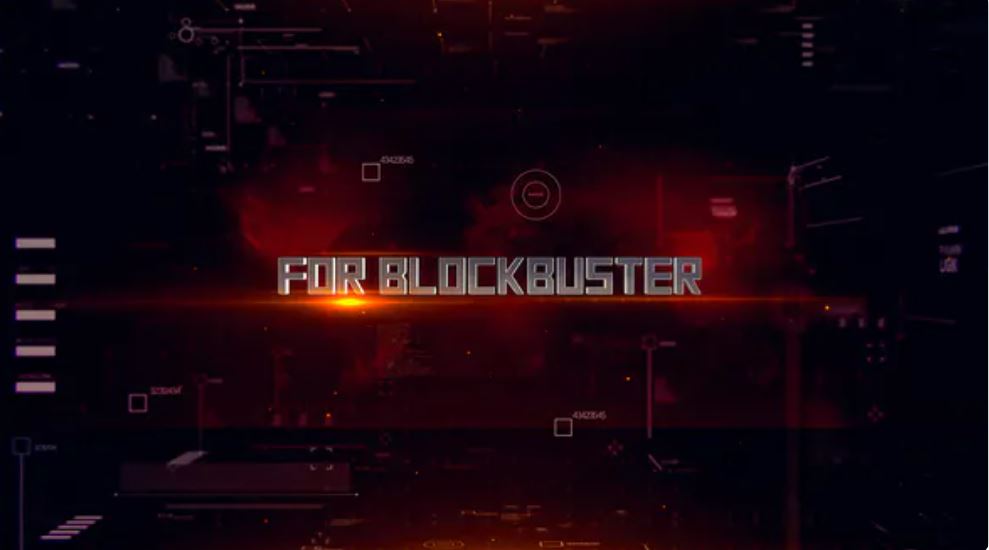 The Abstract Premiere Pro movie trailer is perfect for a blockbuster-style film that's bound to have your audience on the edge of their seats! It offers a fast render and high definition finish and comes complete with a detailed video tutorial, with no plugins required.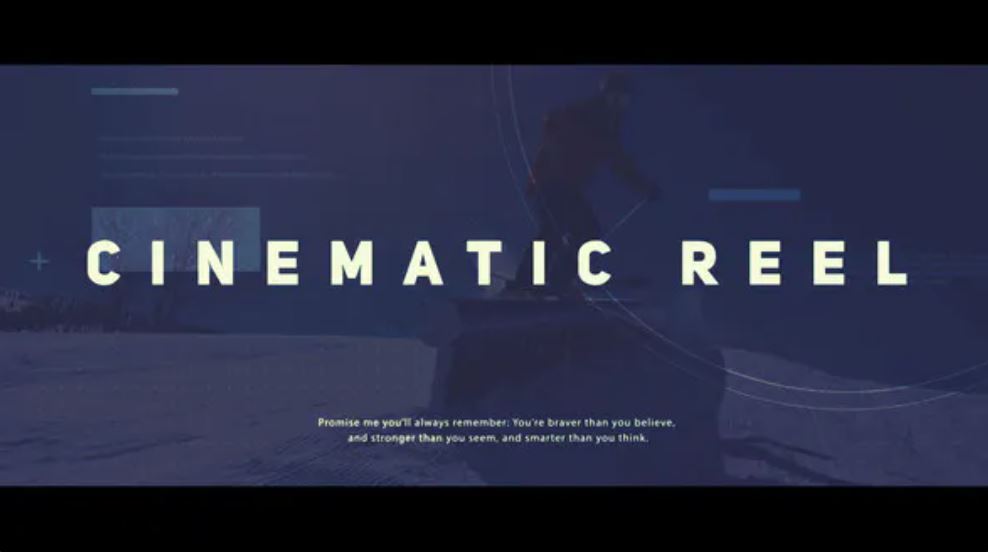 Next in our collection of the best movie trailer templates for Premiere Pro is the Cinematic Demo Reel, featuring 57 seconds of dynamic and dramatic footage that comes with a range of text placeholders and customizable settings to help you create the perfect promotional introduction to your film project.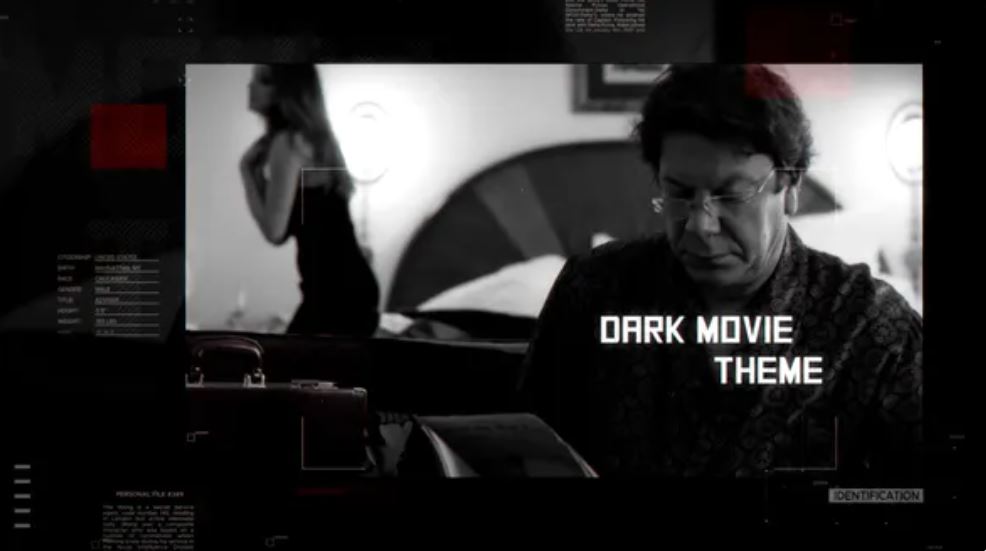 If you're searching for a dark and moody movie trailer template for your next video editing project, consider this dramatic option that's been specifically designed for dark and mysterious films. It's compatible with Premiere Pro versions CS5.5 and above.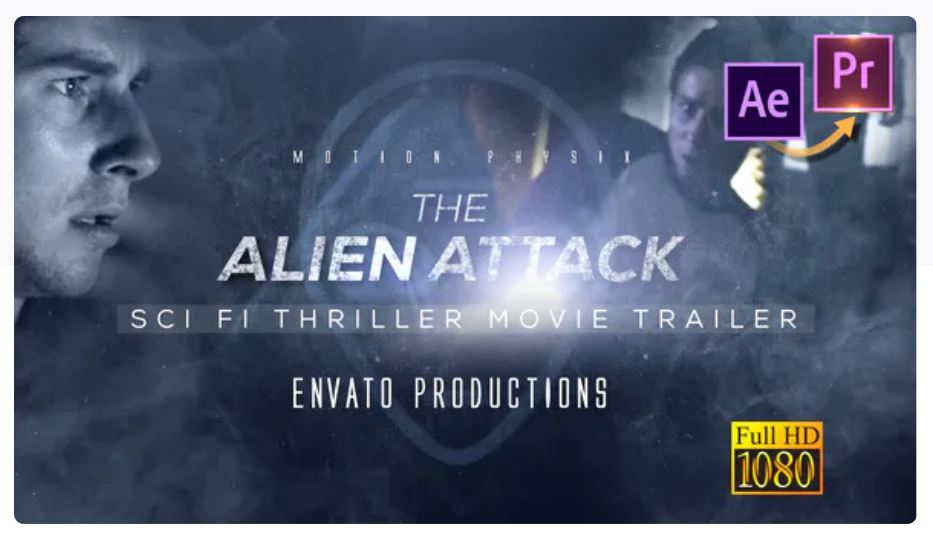 Next up, we have a science fiction-inspired movie trailer template that offers one minute and eighteen seconds of fully customizable scenes for Premiere Pro. This trailer clip is a great option if you're working on a horror or thriller-themed film, and will add a dark, grungy element to your project.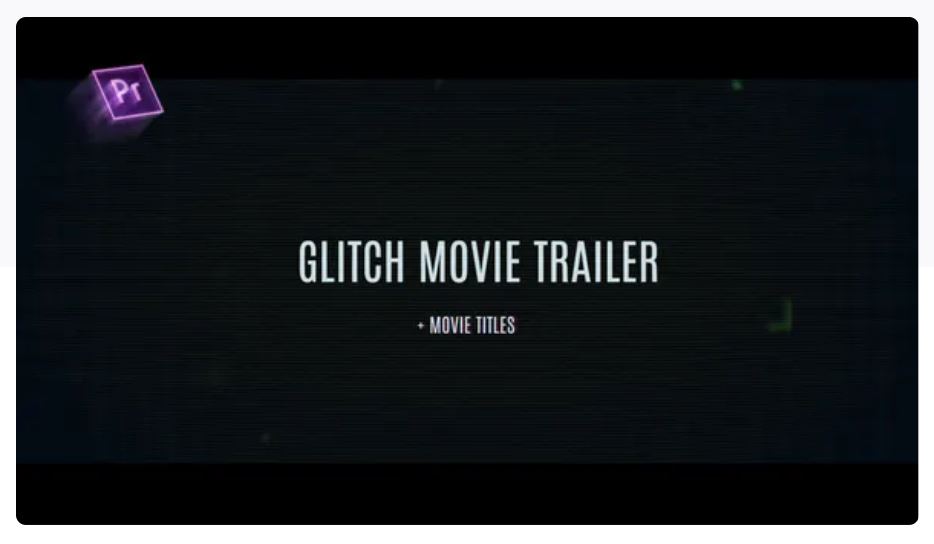 Simple, versatile, and effective, the Glitch movie trailer template for Adobe Premiere Pro features a classic distortion effect and aberrations that give an authentic grunge quality to any film project. It comes with two individual sequences for you to customize as required.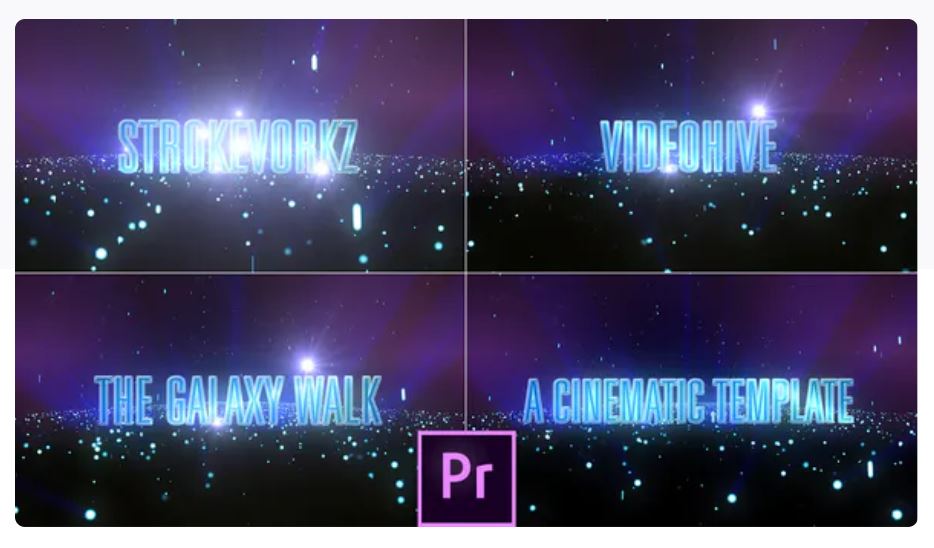 Here we have the Galaxy Walk movie trailer template, a space-themed, high definition sequence that's ideal for any kind of film project that requires a high level of energy, and comes with eight text placeholders and a detailed PDF help file. It can be fully customized using Adobe Premiere Pro versions CC 2019 and above.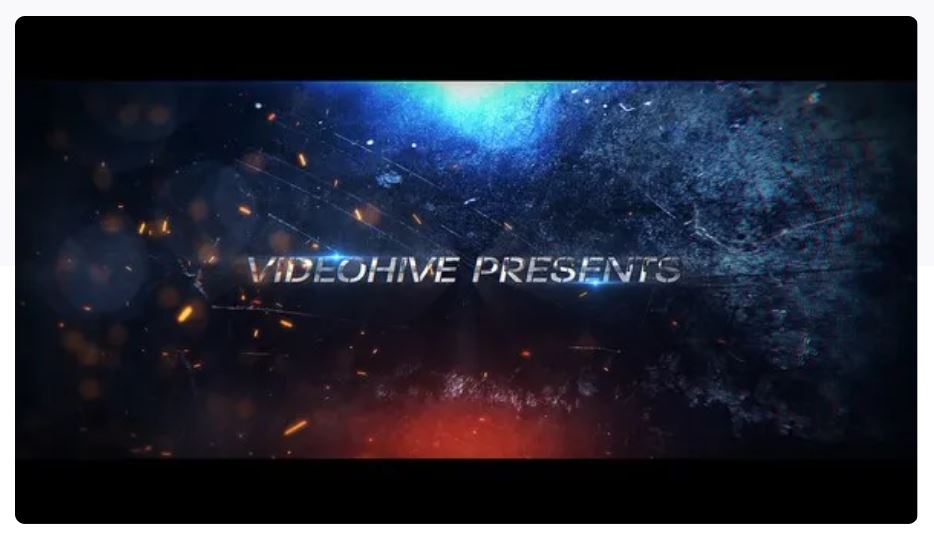 The Warhammer template is a cinematic trailer sequence for Adobe Premiere Pro that offers a dark, action-style opening scene of the quality you'd expect to see in a Hollywood blockbuster or state-of-the-art video game. It's ideal for any kind of action film project.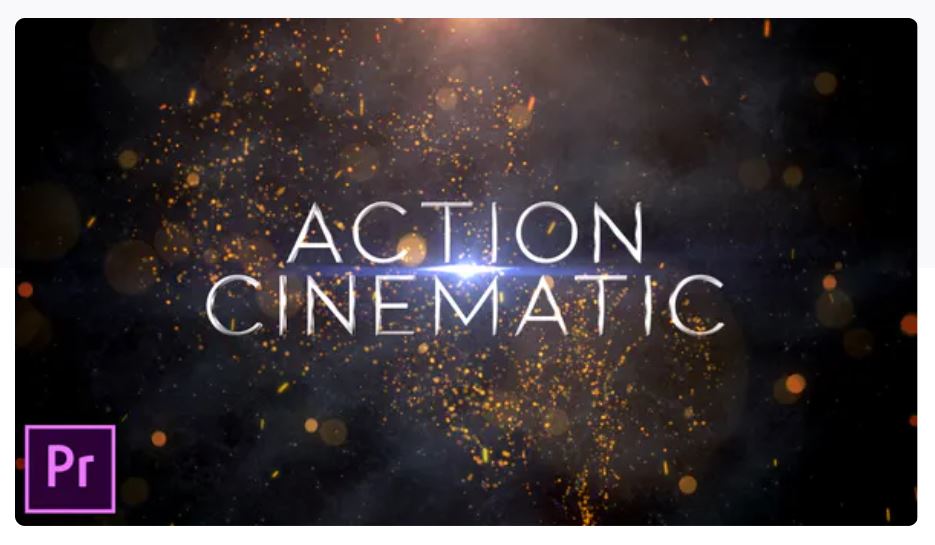 Another trailer template that's perfect for an action-inspired film or presentation, the Action Cinematic trailer for Premiere Pro, is a dynamic and impactful sequence that offers a versatile modular structure for easy editing, without the need for any plugins. It comes with nine text placeholders and a full HD resolution.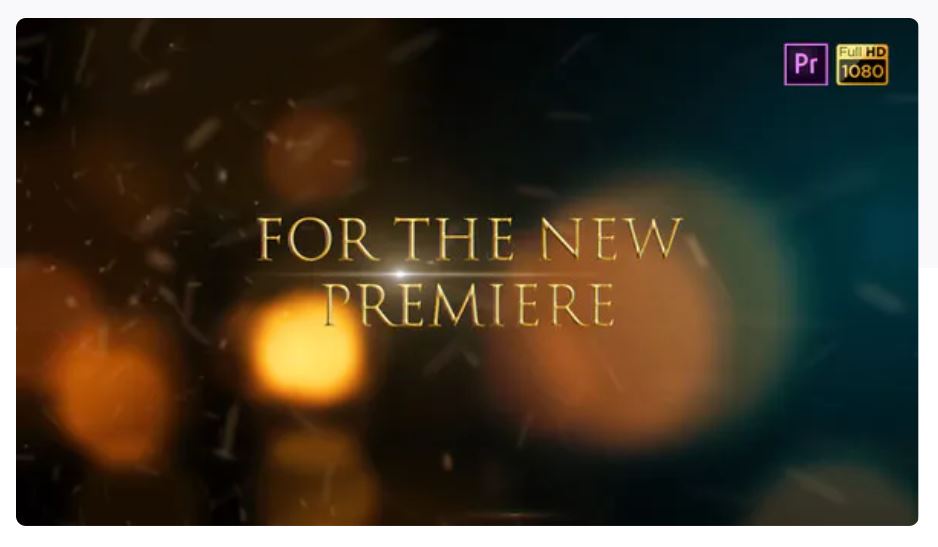 Create eye-catching video blockbuster trailers with this cinematic-style movie trailer template for Premiere Pro, featuring 34 seconds of fully editable, high-resolution scenes. This template also comes equipped with a detailed tutorial and 24/7 support available.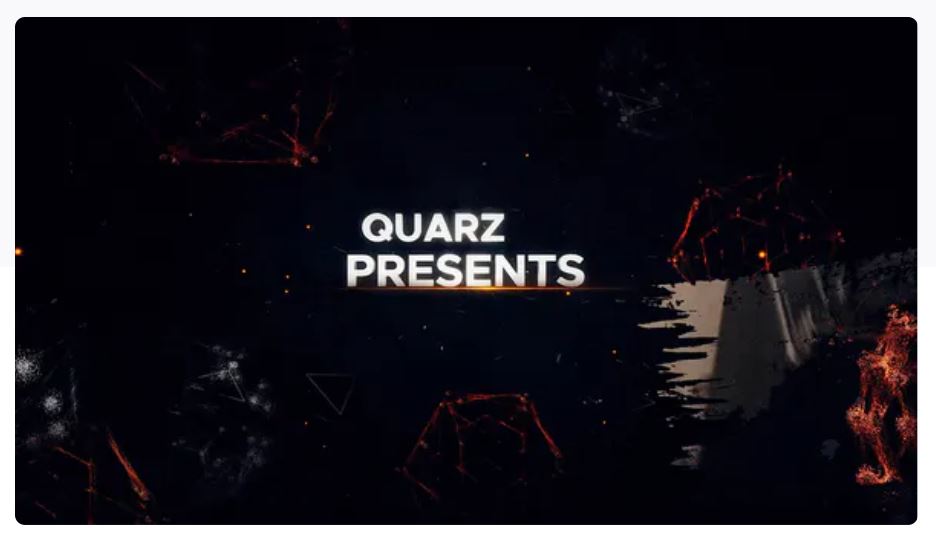 Suitable for a range of different film styles and genres, the Grunge movie Trailer offers a dark and gritty series of opening scenes that can add an element of suspense to your project. It includes 15 media placeholders and 15 text fields and is compatible with Premiere Pro versions CC 2017 and above.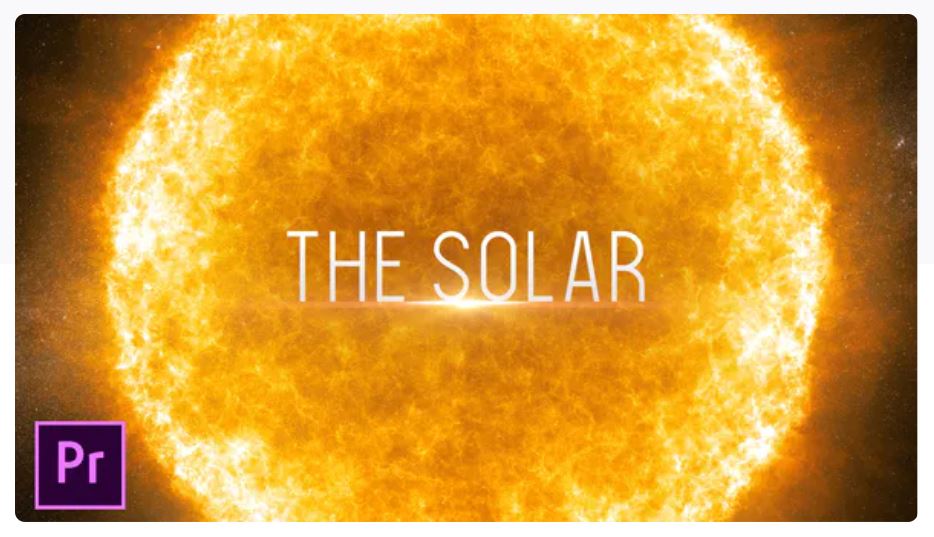 Featuring a modular series of scenes that can easily be added, removed or extended for inclusion in any action or science fiction themed film, the Solar cinematic movie trailer offers a full HD resolution and compatibility with Premiere Pro version CC 2019 and higher, plus 17 text placeholders and no need for plugins to customize.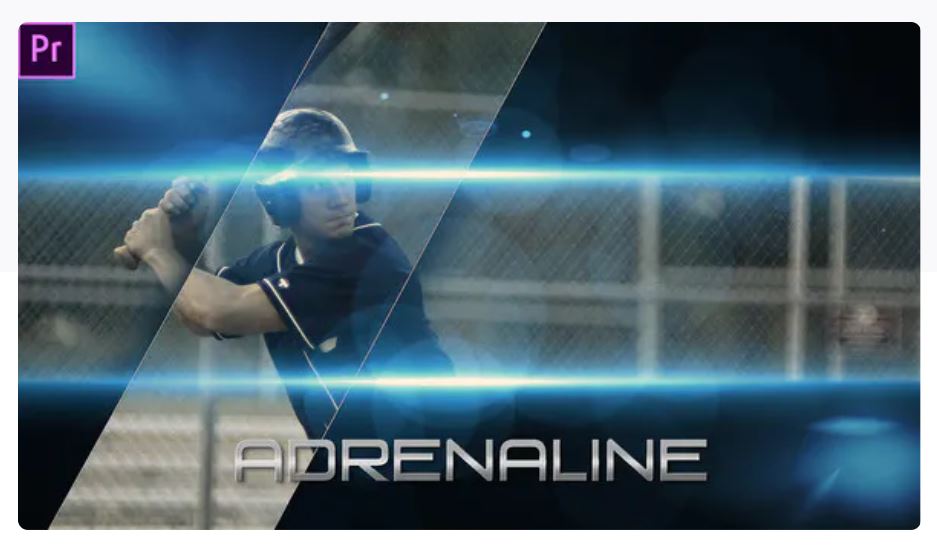 Next in our lineup of the best movie trailer templates for Premiere Pro, we have the Adrenaline template – a pair of two action-themed sequences that are perfect for use as a dynamic film trailer and include 10 media placeholders for photos and video, plus 11 text holders.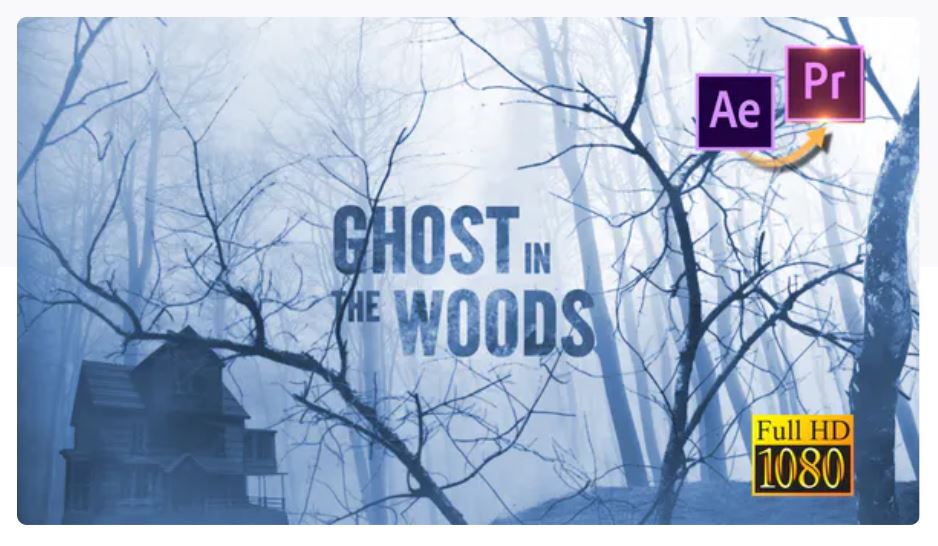 Putting together a horror film and searching for the perfect movie trailer template to open your masterpiece? The 'Ghost in the Woods' trailer is ideal for any kind of horror movie project, and features spooky elements such as a foggy haunted forest and abandoned house that is sure to add a hint of suspense to the beginning of your film.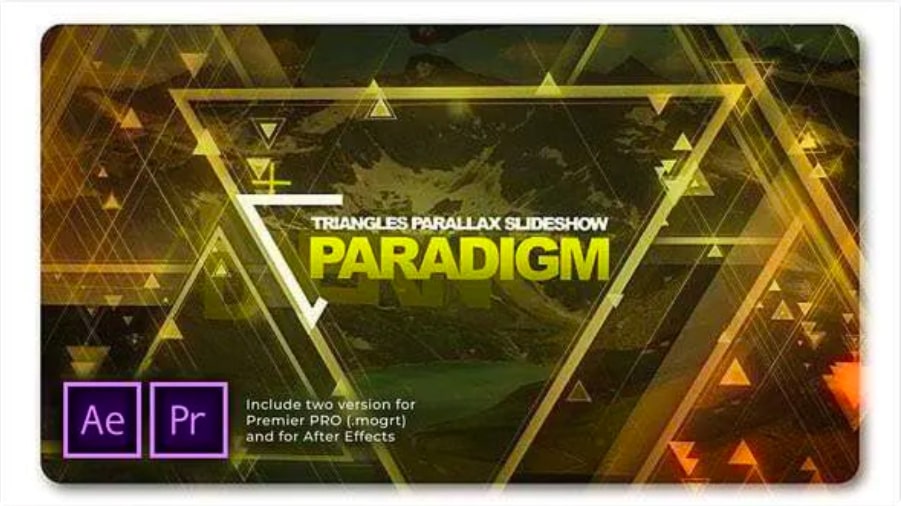 Offering a unique parallax effect that's perfect for a science fiction film and other futuristic visual projects, the Paradigm Triangles movie trailer template for Premiere Pro includes a minute and fifteen seconds of engaging and versatile imagery that can easily be customized to suit your film.
Free Movie Trailer Premiere Pro Templates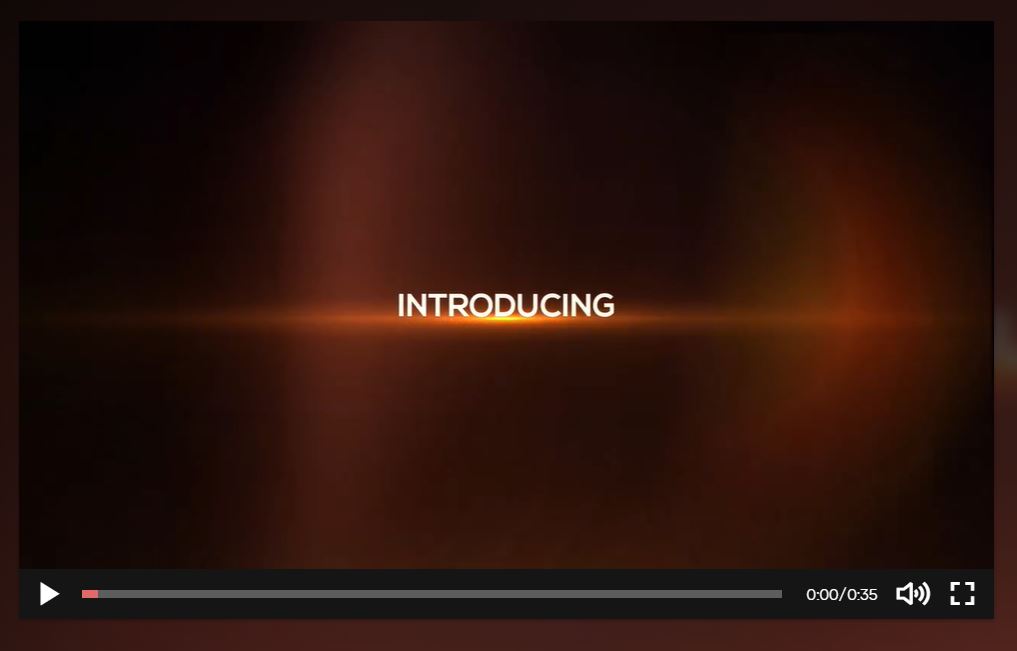 Next up is another free download from Motion Array that features a high energy vibe with powerful graphics and clean, impactful typography. It's a great choice for an action movie trailer and comes with seven titles and 18 placeholder timelines for you to customize.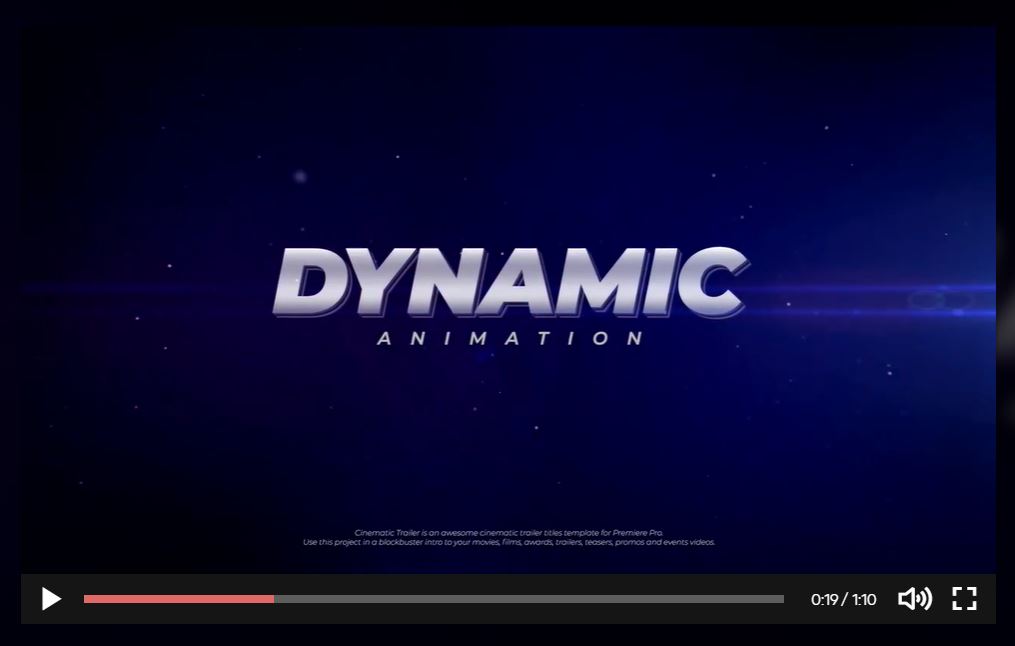 Featuring a blockbuster-style opening sequence and dynamic graphic elements such as 3D text animations and powerful lens flare effects, our final movie trailer template is the perfect way to add a touch of Hollywood epic to your film! Download this free option from Aedownload pro.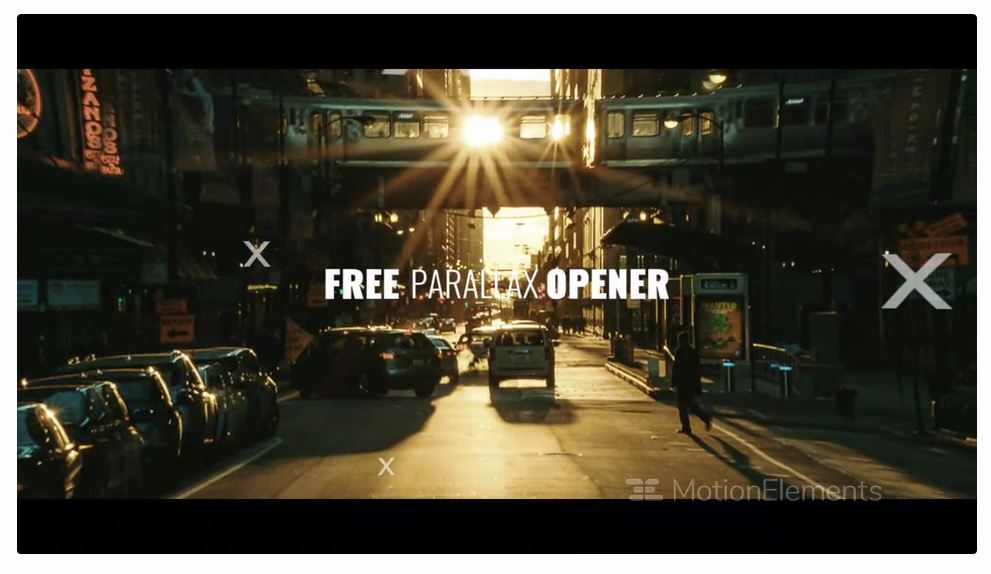 This amazing free template features a stunning parallax effect that's ideal for a modern science fiction or technology-themed film project and comes with 8 text placeholders, 8 media placeholders, and a logo placeholder. It's available to download from Motion Elements.
And now you're all equipped to create the perfect bold and cinematic movie trailer for your next film project, regardless of your style, aesthetic, or budget – so what are you waiting for?
Premiere Pro Templates
Our feature covers what Premiere Pro templates are and how to use them, along with collections of our favorite Premiere Pro templates for all manner of different uses and scenarios.