Whether you're designing a poster to advertise a product, business or event, or as an aesthetic decor item, there's no point in making a poster that doesn't look great when it's hanging in place, right? That's why you need a poster mockup, to put your poster in real life settings and scenarios and ensure that it looks just as amazing when it's hanging on a wall or in a frame, as it does in your design software.
This list of free and premium poster mockup templates includes the best purpose built mockup options for all kinds of poster designs, from huge billboard style displays to small, decorative pieces that look great on the living room wall.
Whatever your need, there's a mockup template here that's just waiting for your poster design!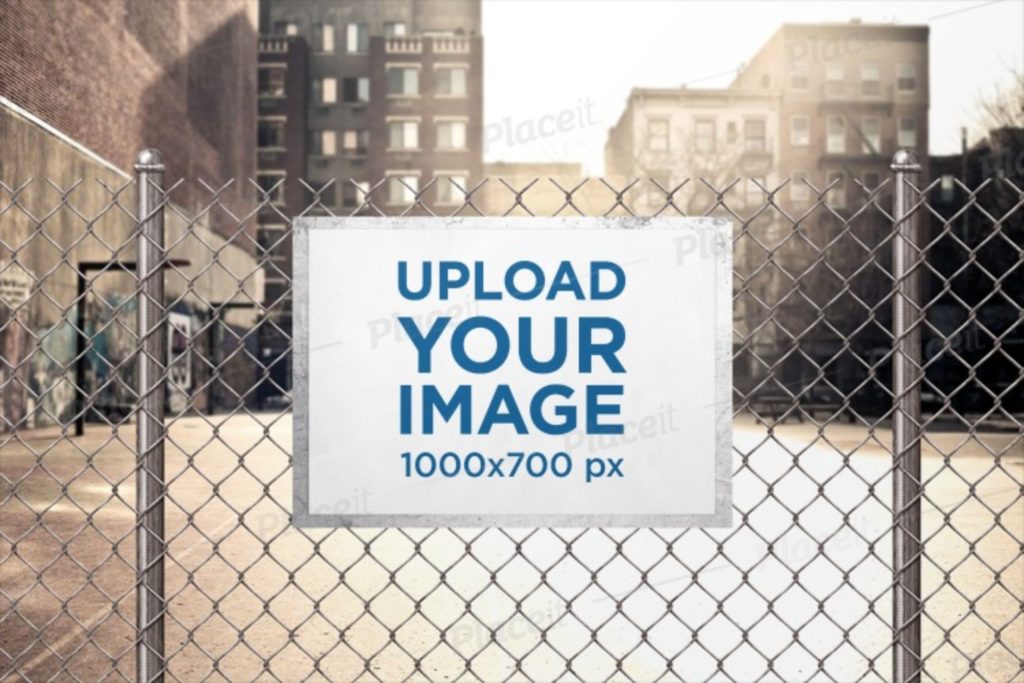 The first poster mockup template in our list is this unique and realistic looking design featuring a horizontal poster on an outdoor chain link fence in an urban setting, perfect for an eye-catching and high profile poster that calls for a lot of foot traffic!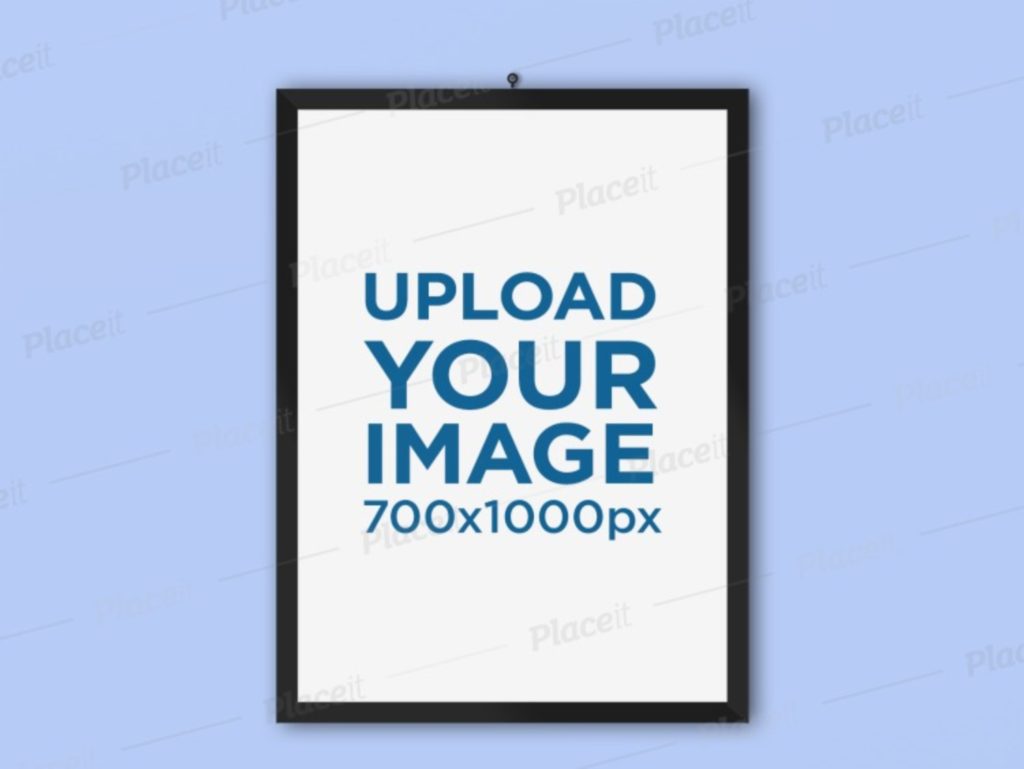 Next up, we have a minimalistic poster mockup template featuring a black framed poster against a plain background, perfect for displaying your design in a simple yet realistic way. You can change the color of both the background and the poster, as well as adding your own logo and graphics.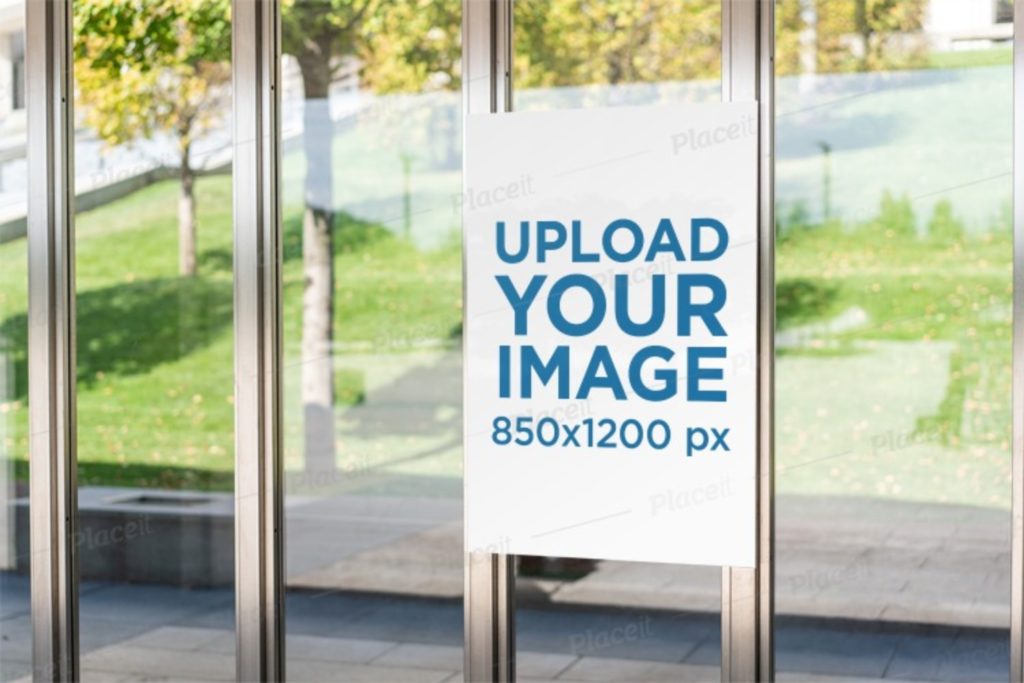 Here's a stunning, real life setting to showcase a large poster design – a glass wall in a leafy outdoor setting, similar to a college campus or green inner-city area. You can change the poster color to complement your design.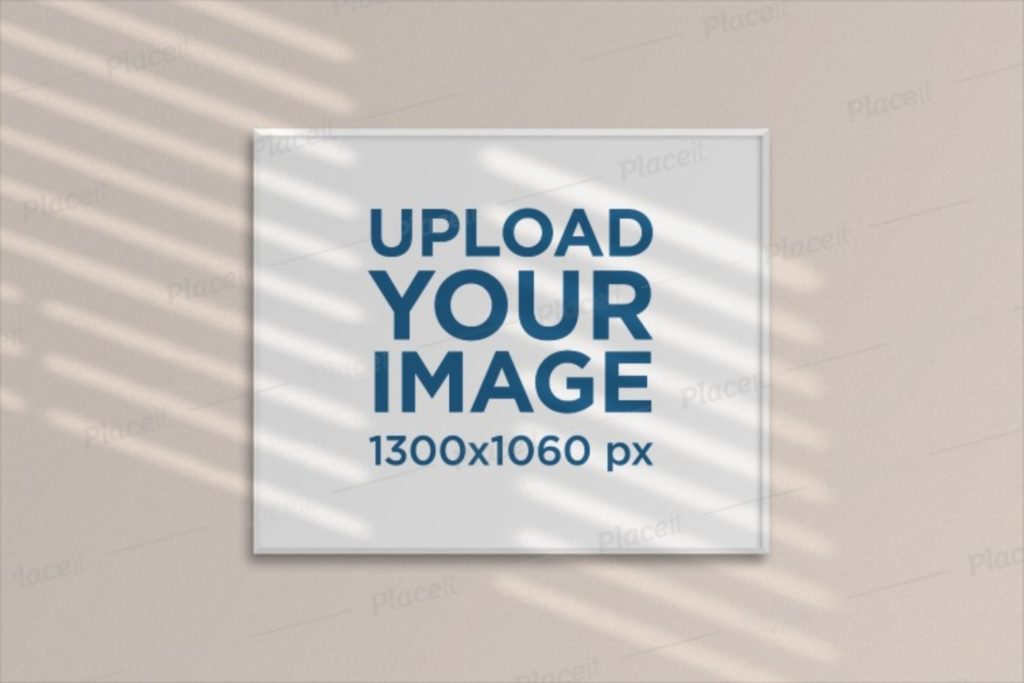 If you're looking for a simple horizontal poster mockup with a slight moody vibe, consider this template that displays your poster in a white frame against a plain wall, with light overlays to add a subtle touch of drama. The neutral background color will suit most aesthetics, and you can change the color of the poster.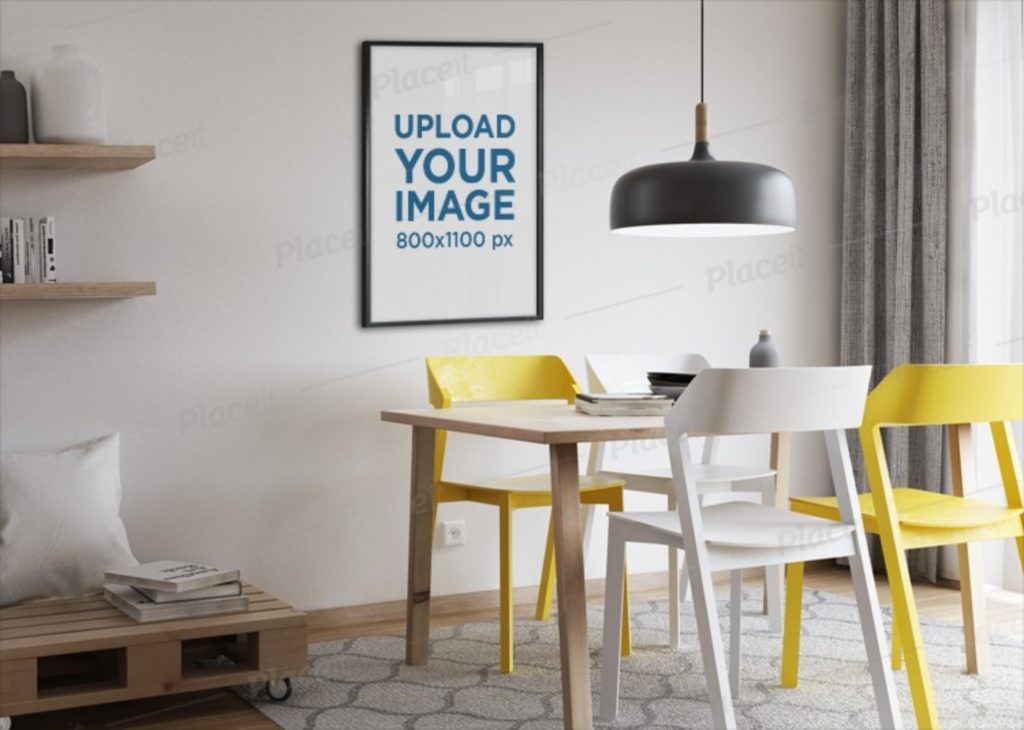 Next up we have a real living room setting with your poster displayed on the wall in a black frame, amongst a range of household items and furniture. It's an ideal choice if you're designing a poster for home decor or aesthetic purposes, rather than a corporate or advertising project.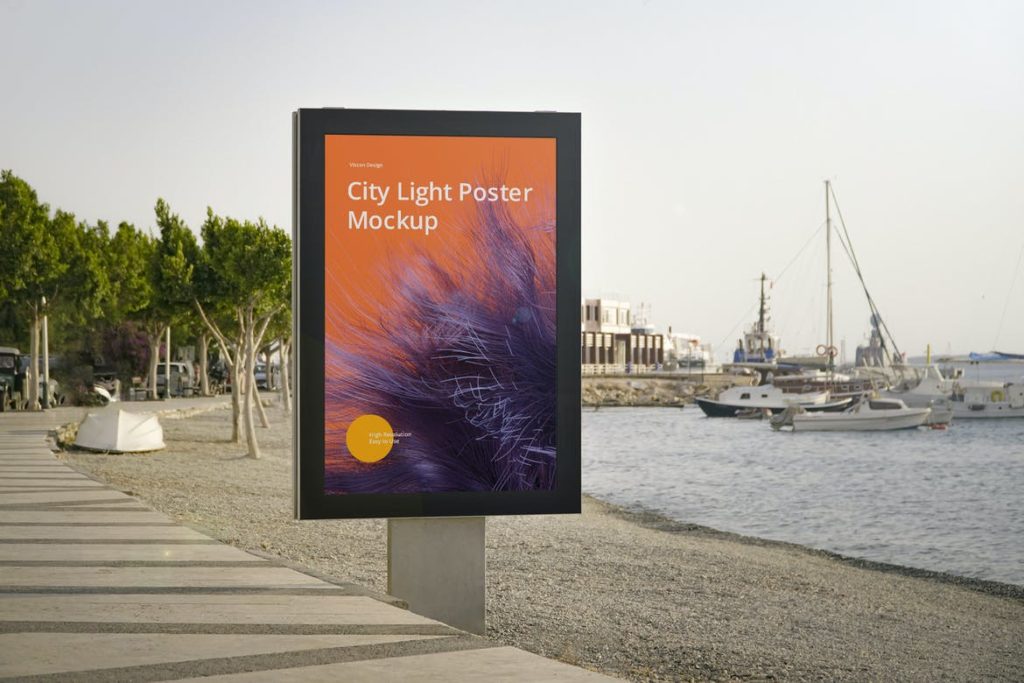 This stunning, high resolution poster mockup template features an outdoor city light poster on the shore of a peaceful marina lined with trees. It's brilliant for large, high profile marketing posters, and includes smart objects for easy editing, as well as a funky lens flare layer.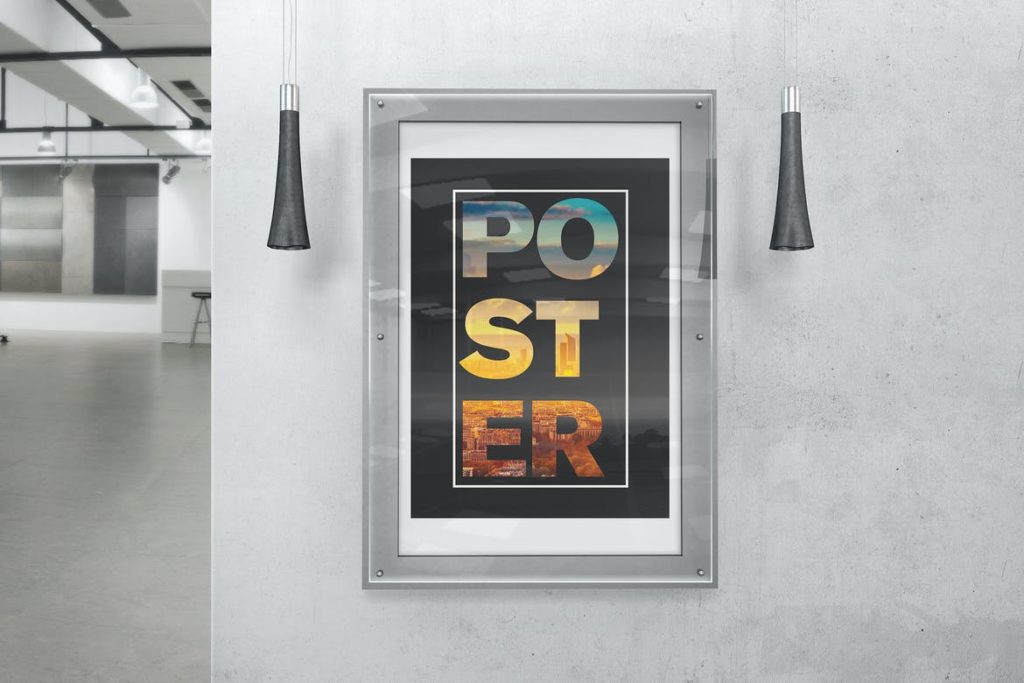 Here we have an edgy, industrial themed poster mockup template that displays your poster on a concrete wall in a grey glass frame, within a gallery style setting. Ten unique mockup layouts are included, all of which feature photorealistic graphics, changeable backgrounds, and organized layers and folders.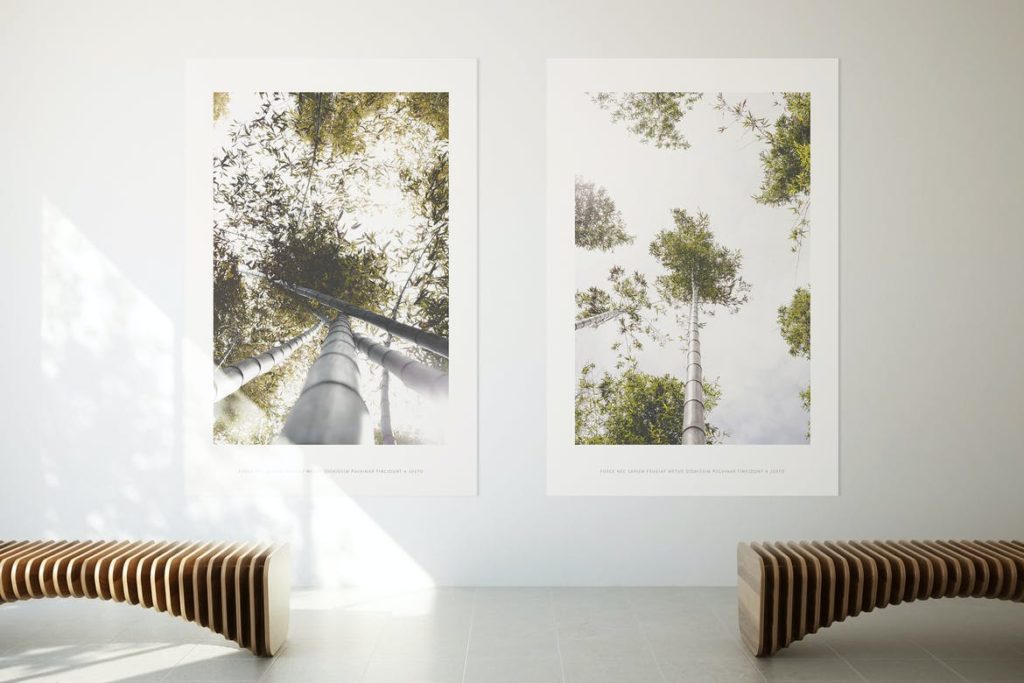 Another gallery inspired design, our next poster mockup template features thirteen individual mockups, each with a combination of landscape and portrait poster options, in a light, airy gallery setting. You'll have a choice of two backgrounds and a range of poster size ratios.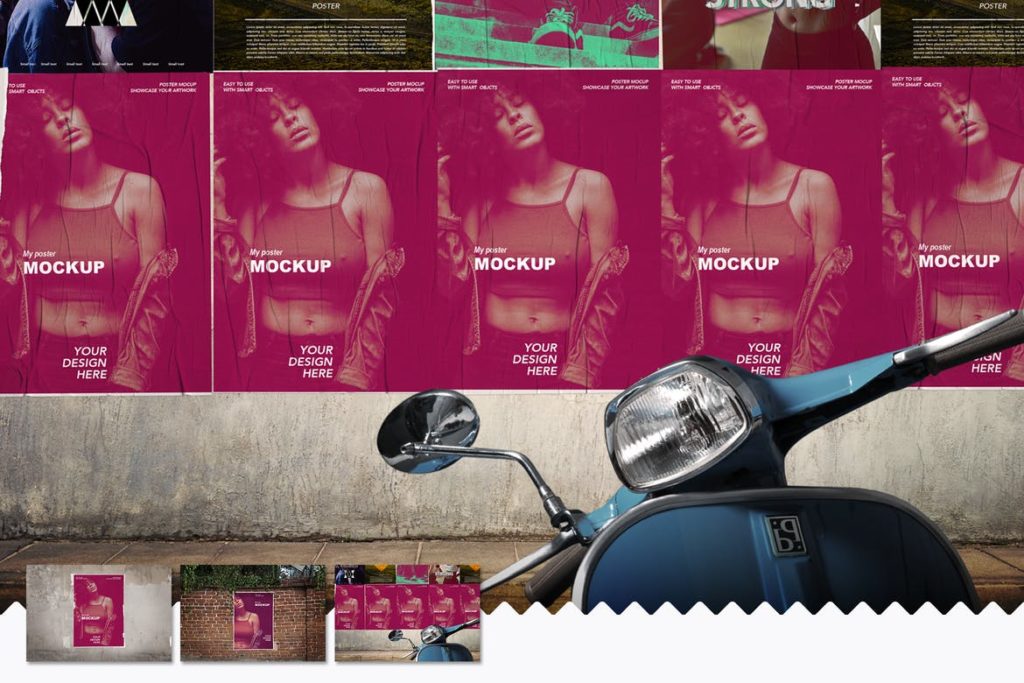 Next in our lineup of poster mockup templates is this urban design featuring a series of street posters on a concrete wall. It comes with three unique mockup layouts, each with perfect close up effects, easily customizable effects, and a photorealistic finish.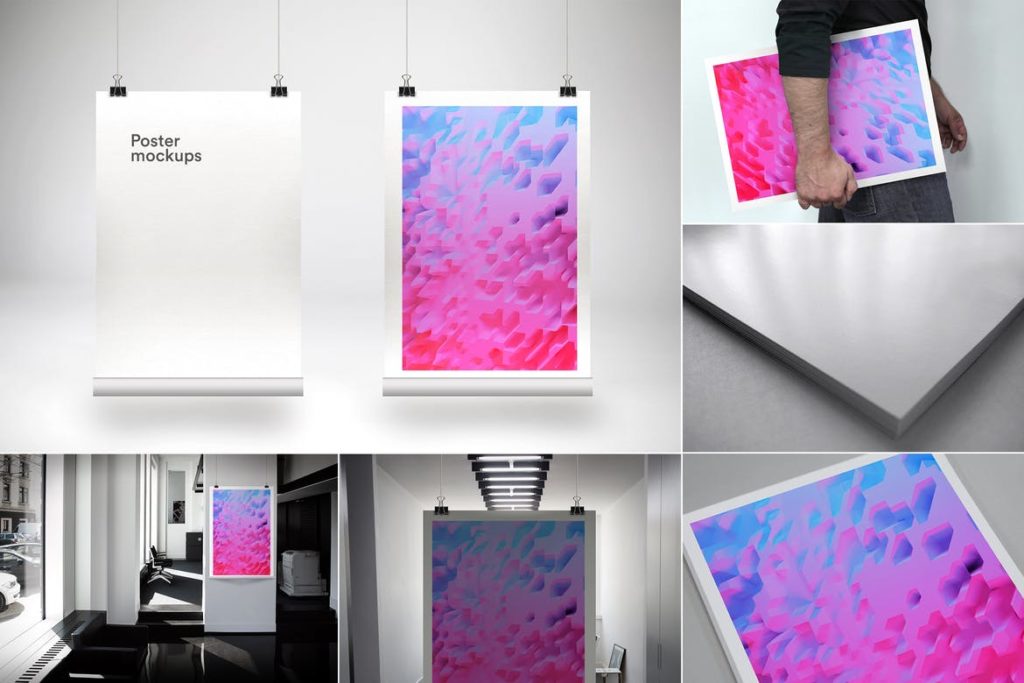 Ideal for any corporate or business themed poster design needs, this next poster mockup template offers seven highly professional mockup layouts depicting your design in a clean, corporate office environment. All aspects can be edited using smart objects for a realistic and polished result.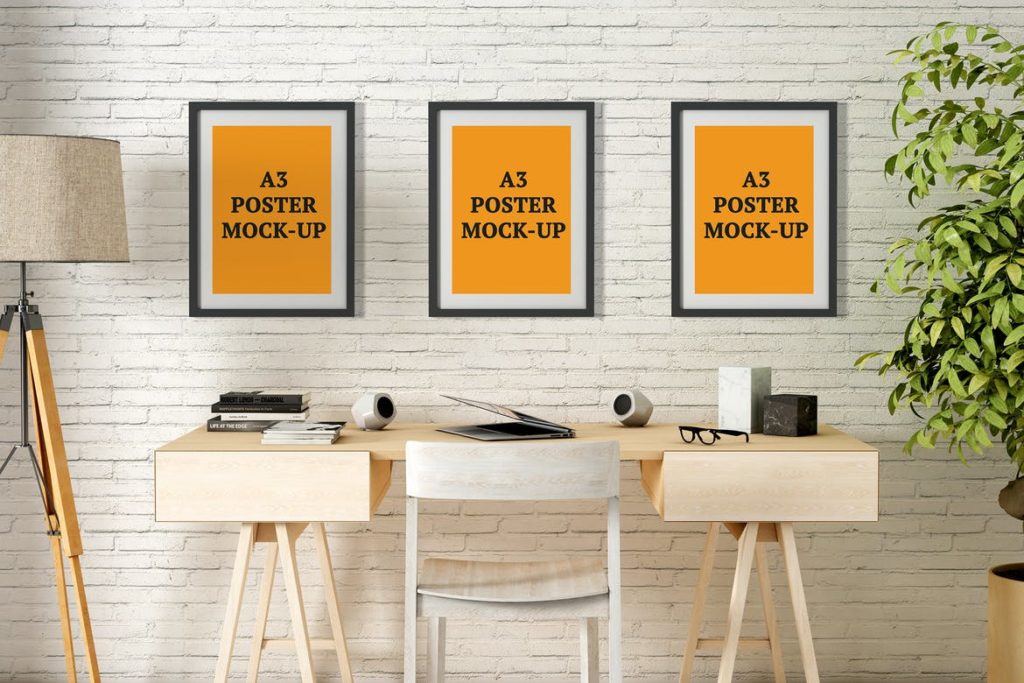 Based on a clean, modern home office theme, this pair of photorealistic mockups is the perfect way to display your A3 posters. Both mockups offer a fully customizable PSD file with smart objects and a high resolution, as well as a changeable poster frame color for the perfect finish.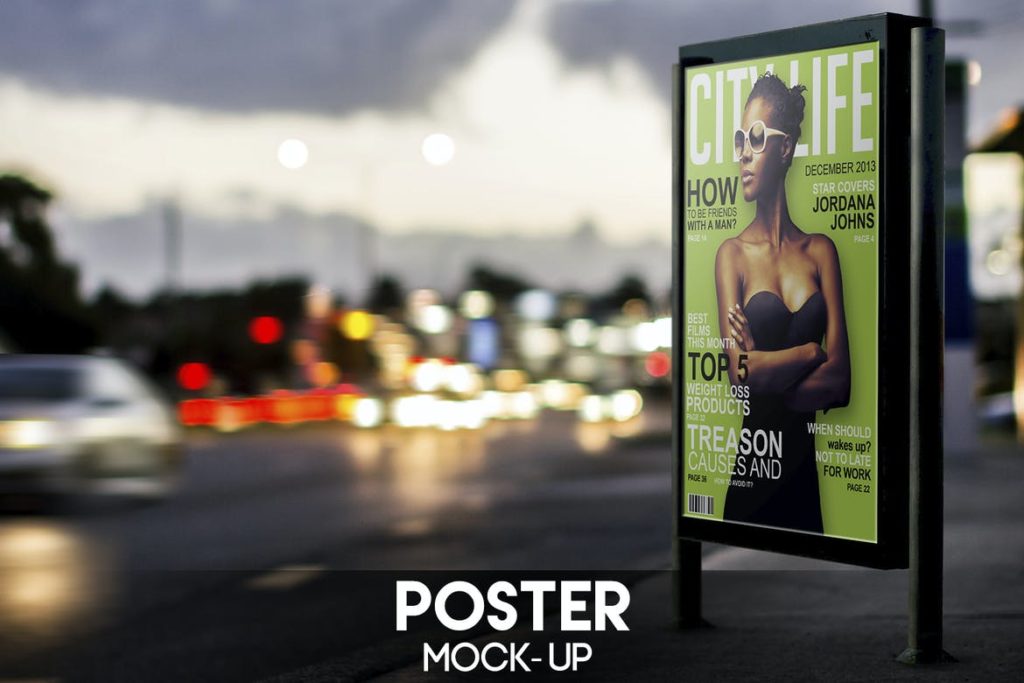 Here we have another example of a city light poster display, this time positioned on the sidewalk of a busy road – perfect for showcasing your next large-scale poster. This poster mockup template includes twelve individual layouts, all of which are incredibly easy to edit and promise photorealistic results.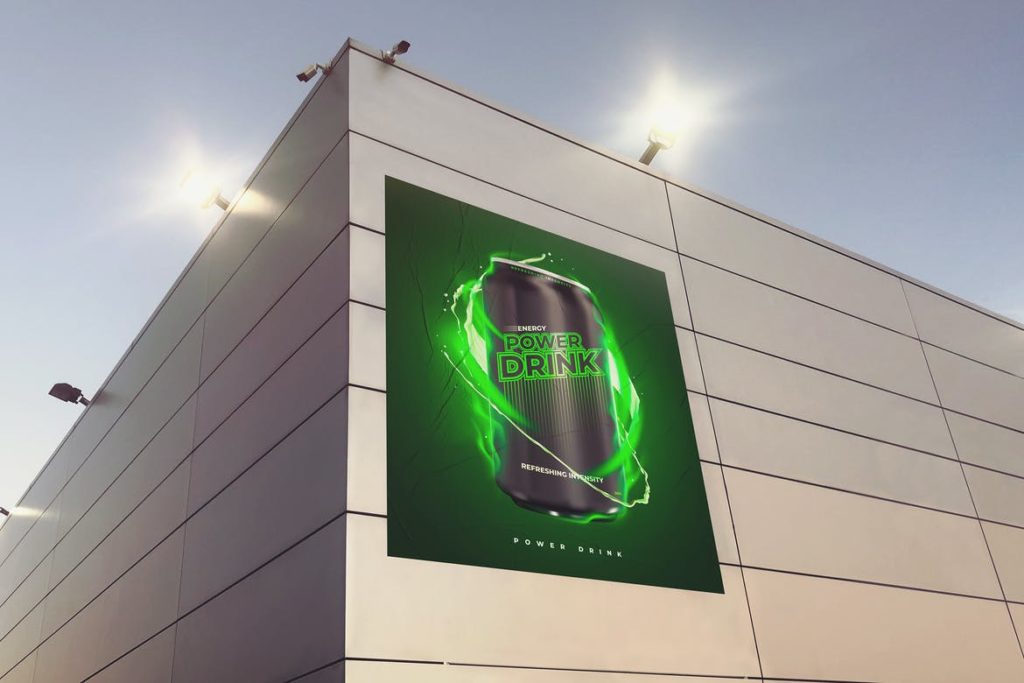 And if that wasn't big enough, now we have a mockup featuring your poster on the side of a building! This stunning, high definition big poster mockup template includes detailed close up effects, a range of customizable design elements, and interchangeable backgrounds.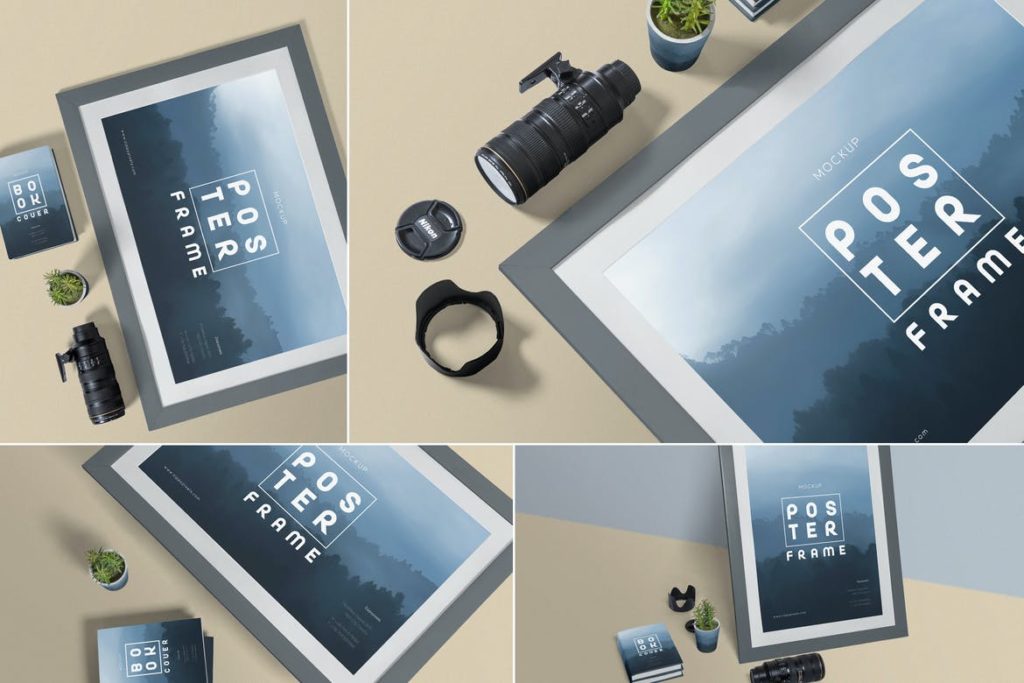 Next in our roundup of poster mockup templates is this professional collection of four flat lay style designs featuring a luxuriously framed poster, perfect for showing off your masterpiece. Each mockup comes with a different layout, including realistic effects and shadows, changeable backgrounds, and smart object functionality.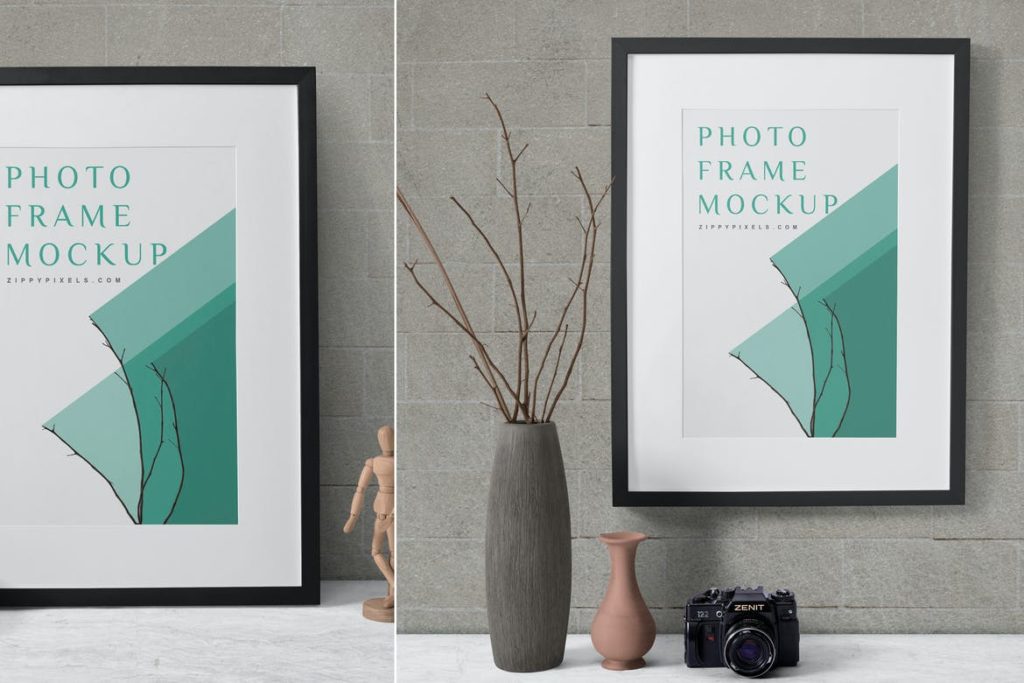 Here we have a duo of beautiful poster mockup templates featuring your poster in a dark wooden frame on a stylish concrete wall, surrounded by artistic elements such as decorative vases, drawing manikins, and an analog camera. It's the ideal choice for a creative or art-themed poster.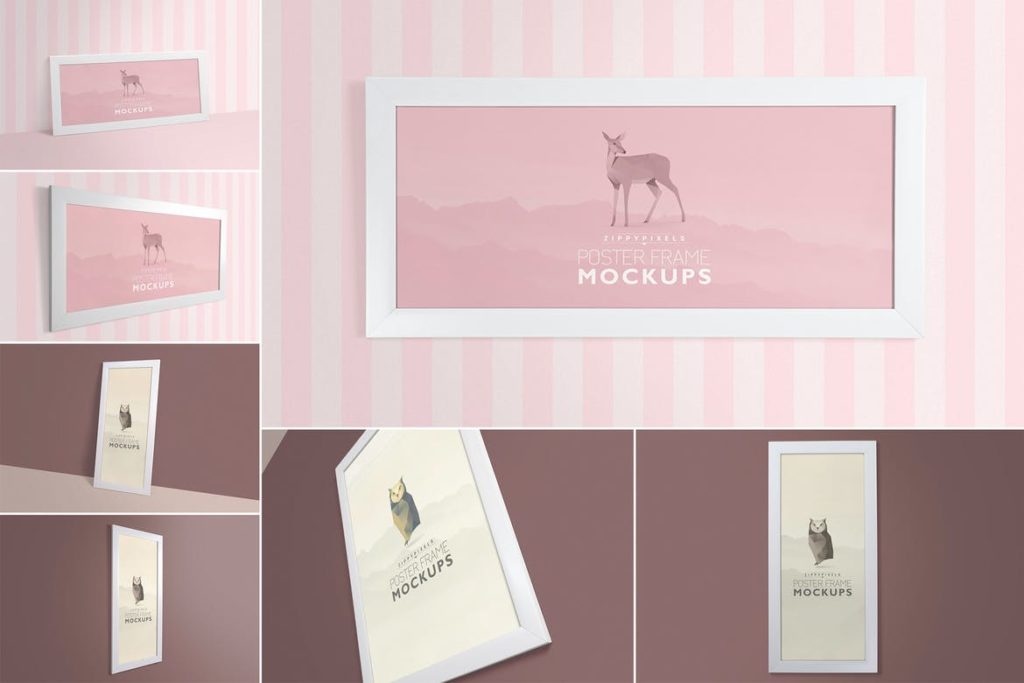 Next up is an exquisite collection of seven poster mockup templates, each featuring your poster framed professionally in a choice of two sizes, against interchangeable backgrounds that give your design a polished and visually appealing look, perfect for a boutique business poster or creative piece.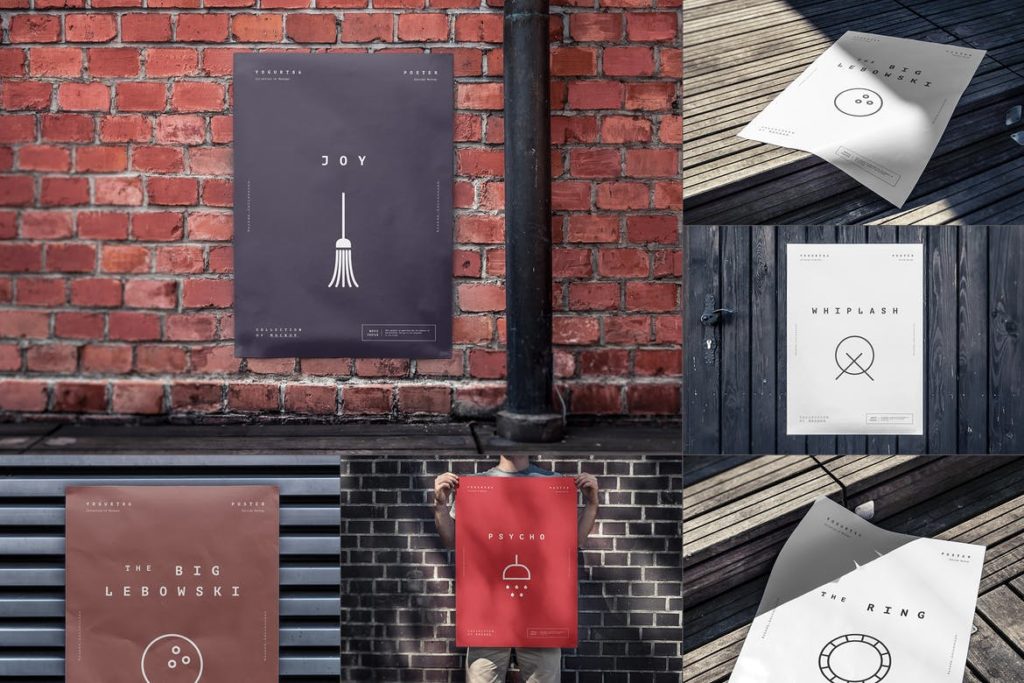 If you're searching for a mockup that's suitable for a classy outdoor poster, consider this series of thirteen realistic and professionally designed mockups that feature a range of urban settings, such as classic brick walls and wooden fences. Every aspect of these high quality mockups can be customized using smart object layers.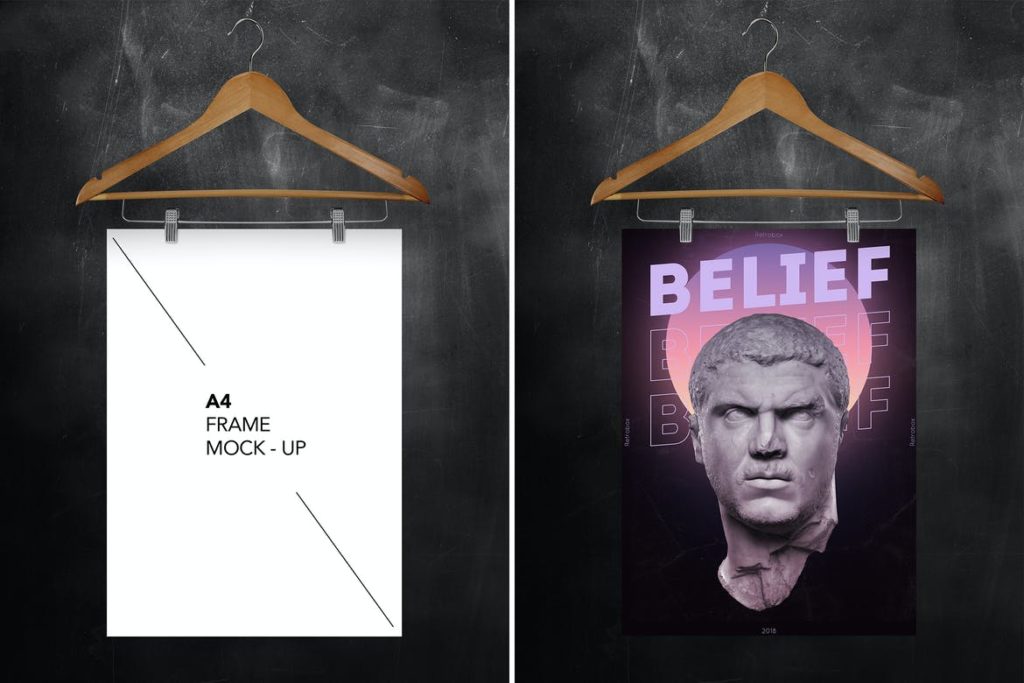 Our next poster mockup template is perfect for an A4 poster of any style or aesthetic, and depicts your design hanging from a wooden clothes hanger against a grungy black wall, for a modern and edgy vibe. It's super easy to customize, and comes with interchangeable background and color settings.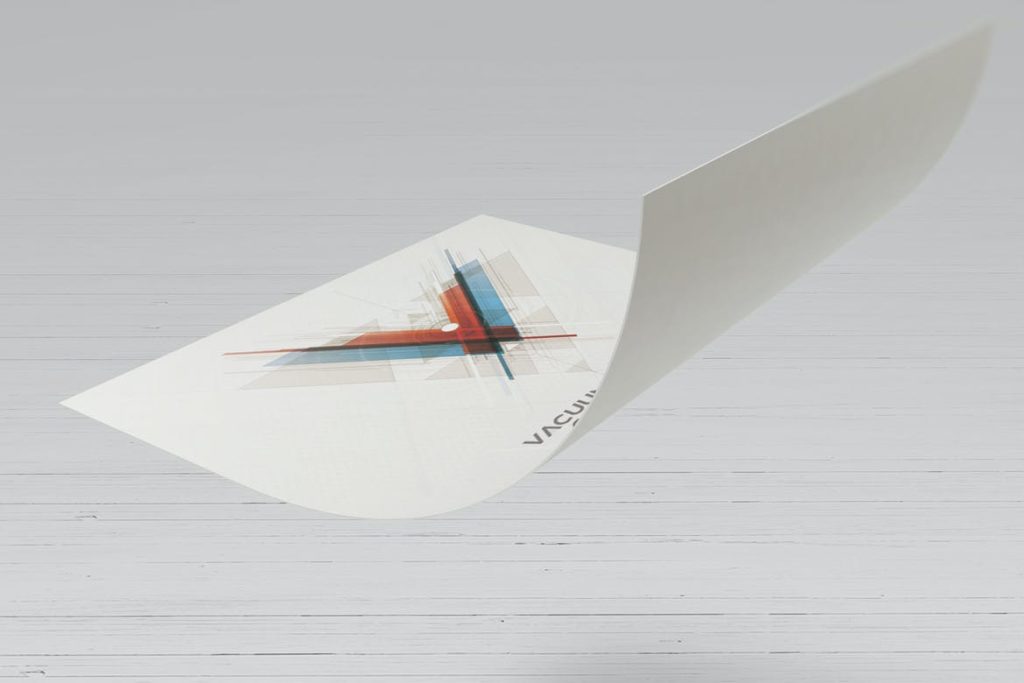 For a minimal yet attention-grabbing design, look no further than this mockup featuring ten simple and effective layouts that are sure to impress. Smart objects make this template easy to customize, and it also comes with advanced shadow control options for an ultra realistic result.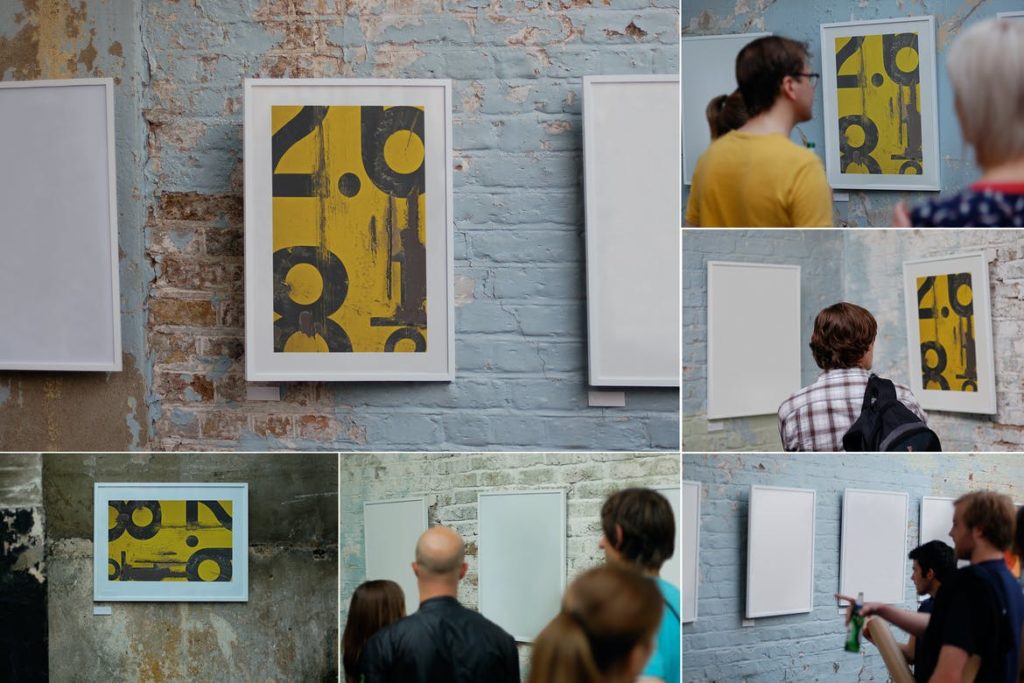 Here we have another super realistic option – this poster mockup template features eleven high resolution files, each with a range of background textures, angle shots and light settings, as well as smart object functionality and layers for simple editing.
And that's it! What are you waiting for – let's get started on designing that poster, now that you have a range of amazing free and premium poster mockup templates to use to make sure it looks perfect!
Mockup Templates
We're teaching you how to use mockups, how to choose effective templates, and showing you where to find the best mockup templates for dozens of different design projects.