If you're looking for new and creative Illustrator brushes to expand your collection, you've come to the right place. In this post, we're sharing a collection of handpicked and free Adobe Illustrator brushes in various categories.
Whether you're an artist working on a new drawing or a designer enhancing a digital design, this list has all sorts of Illustrator brushes for everyone. Keep scrolling to explore the collection and be sure to download all the brushes. After all, they are free!
We've also created a quick guide on how to add brushes to Illustrator to help you out with installing these.
What Type of Free Illustrator Brush Do You Need?
We've broken our collection down into different categories, so you can quickly find just the right Illustrator brush for your project!
Here are just a few great brushes you can download when you subscribe to Envato Elements.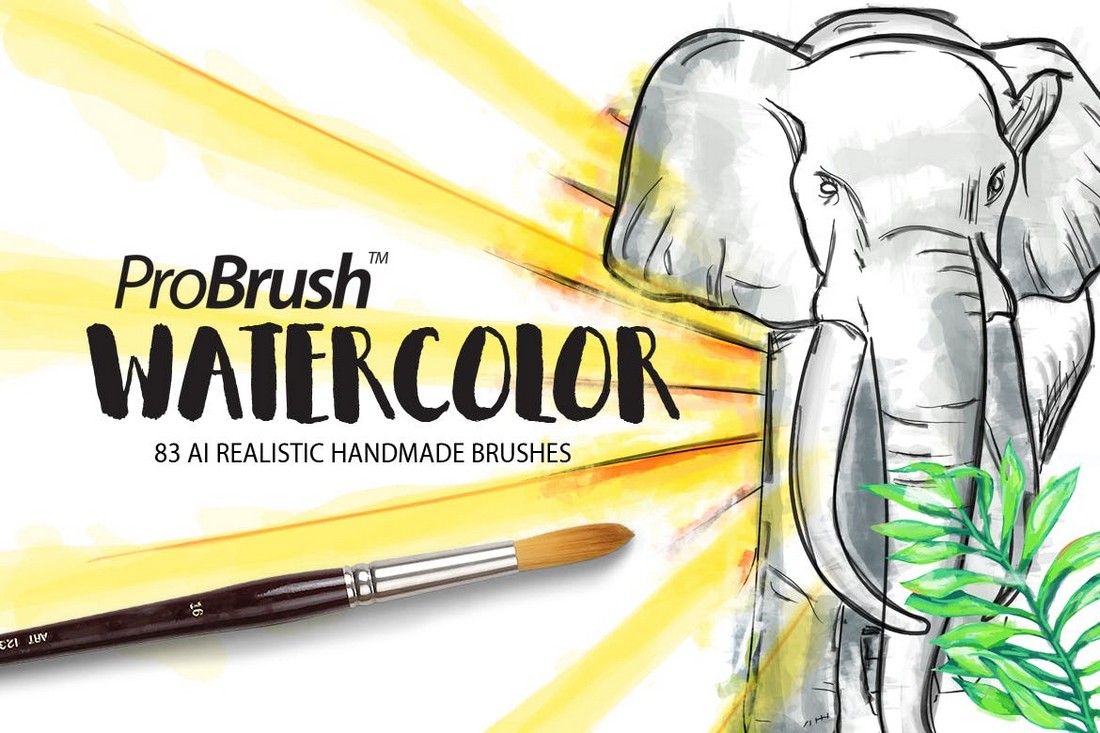 This is a bundle full of Illustrator brushes with various styles of textures. It includes 83 brushes with watercolor strokes and textures. All of which have been handcrafted by a professional designer. The brushes are available in dry, strokes, thin, and a few other categories and they are compatible with Illustrator CS3 and higher.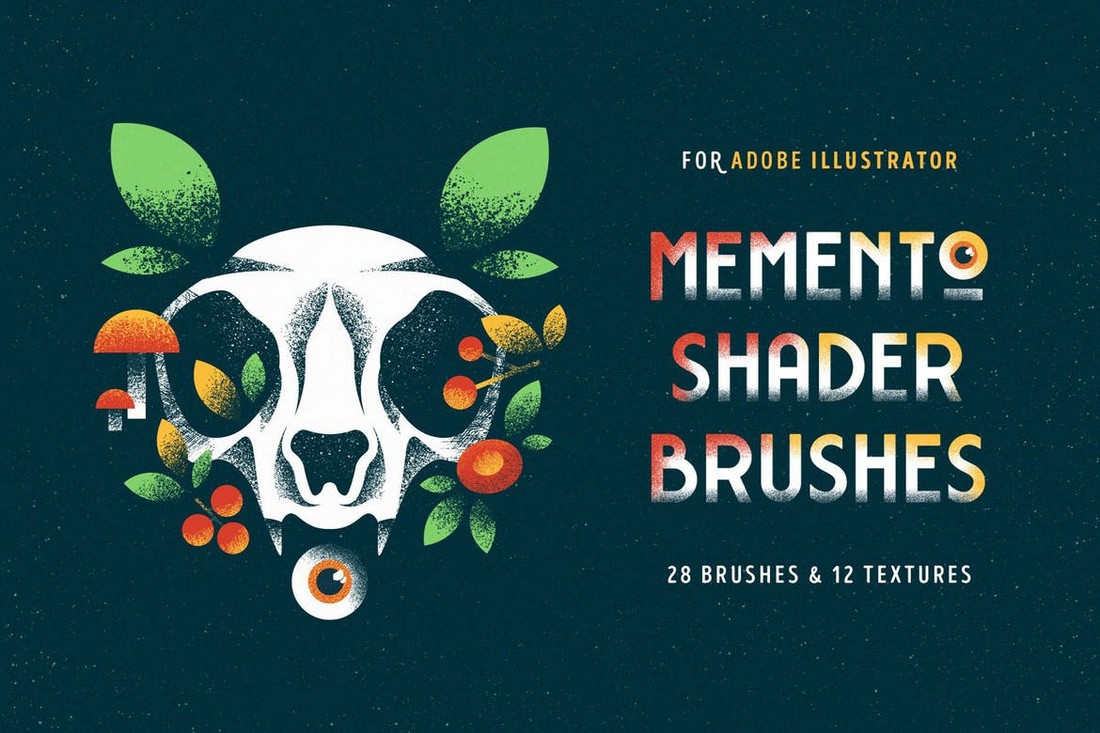 Shading is one of the most time-consuming tasks of digital illustrations. But, with this pack of Illustrator brushes, you'll be able to cut that work in half. The bundle includes 28 unique shader brushes in 4 categories made just for Illustrator. As an added bonus, it also comes with 12 textures.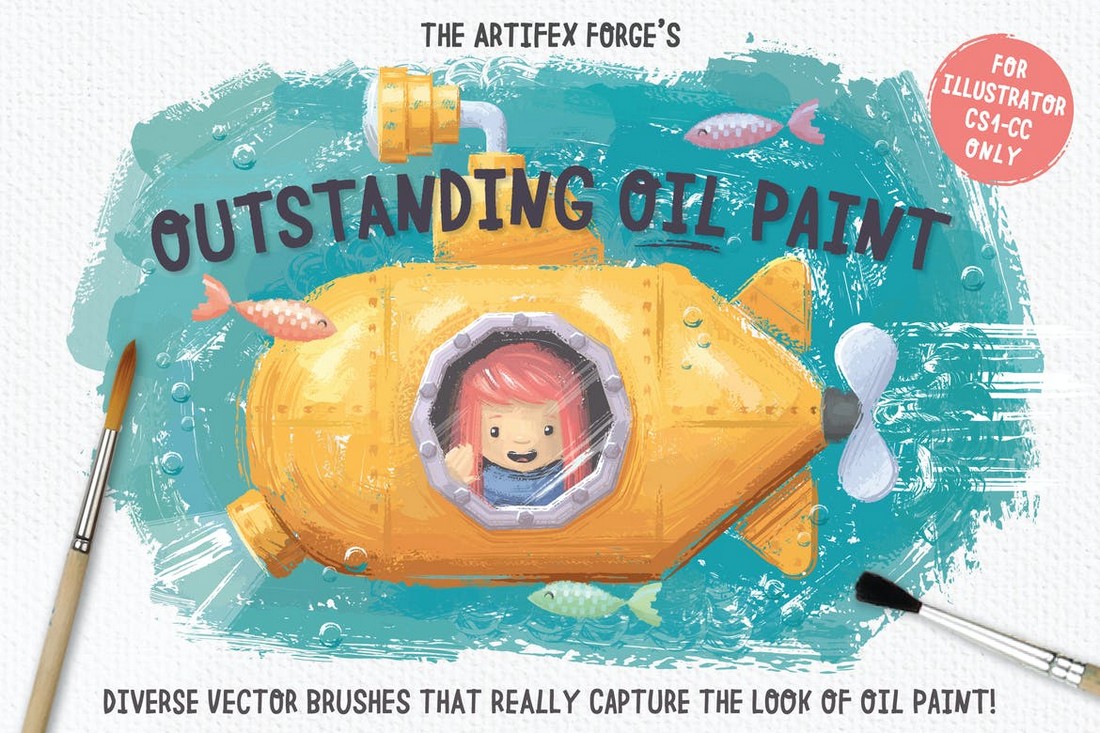 If you're a fan of oil panting-style drawing, this collection of oil paint brushes will come in handy. It includes 50 different brushes that you can use to draw illustrations with realistic oil painting look and feel. The brushes are compatible with Illustrator CS1 and higher.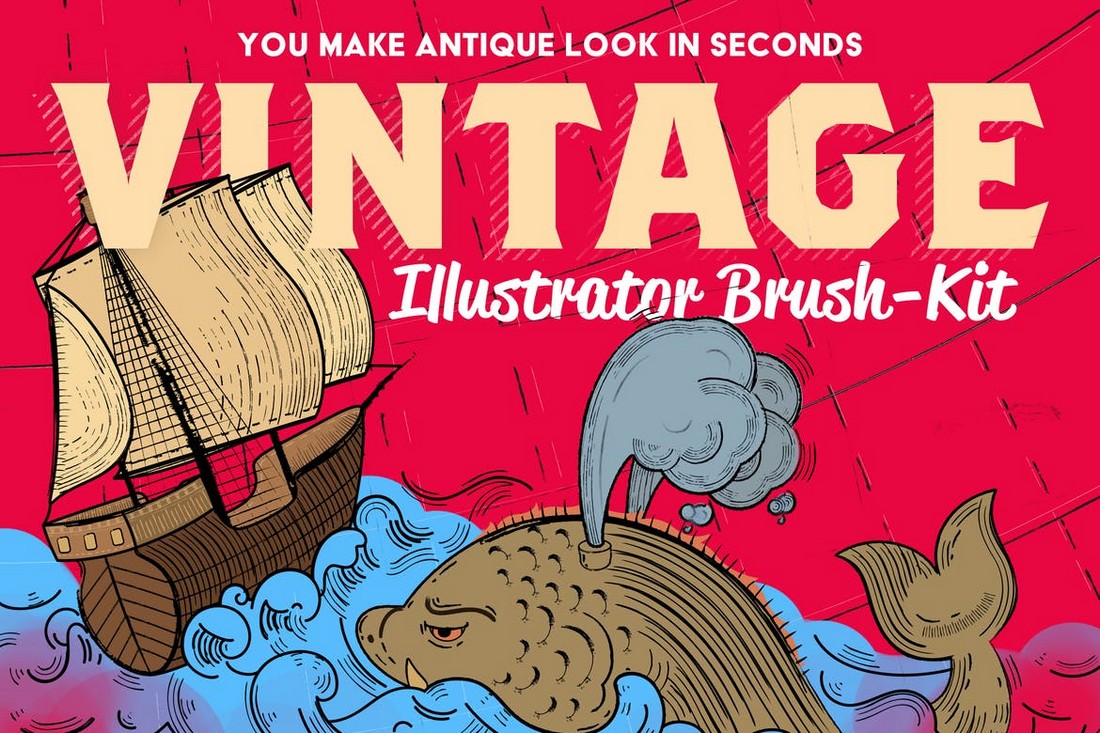 This brush kit is designed for artists who work with vintage-themed drawing styles. The bundle includes 54 different vintage brushes with ink and pen styles. You can also adjust the width of the strokes without affecting the quality as well. You'll need Illustrator CC to use this brush set.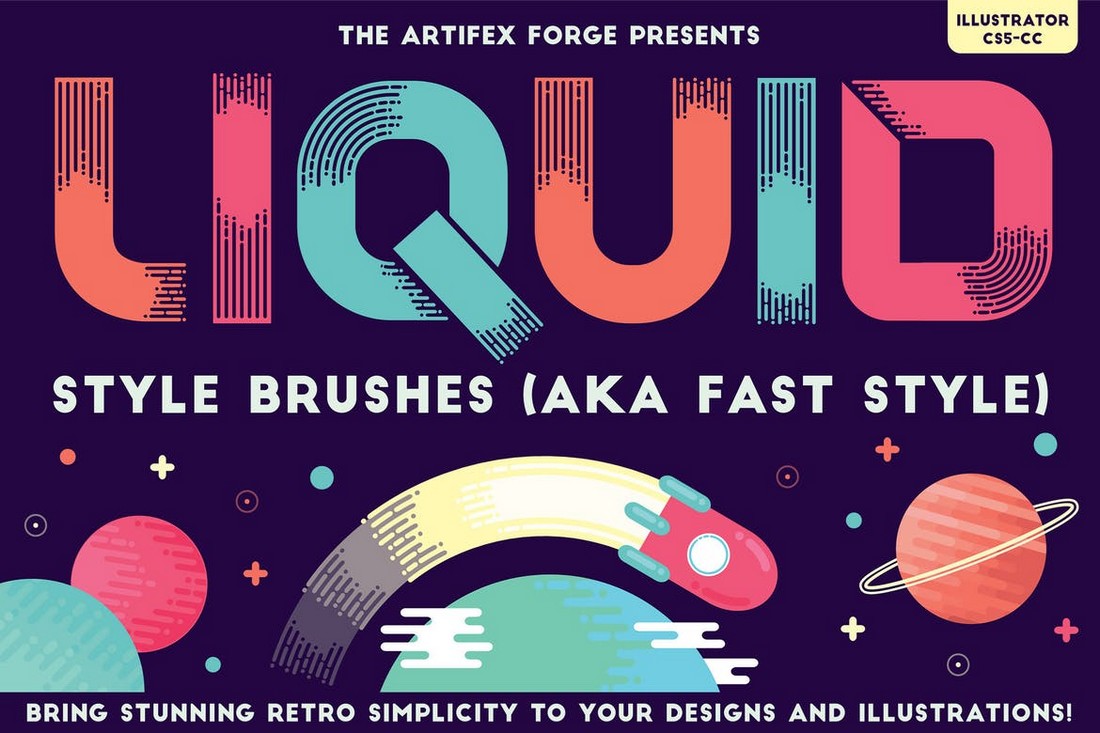 Featuring a retro look and vibe, this pack of Illustrator brushes comes with a trendy liquid style strokes and textures. They are perfect for adding textures and stylistic elements to your various print and digital designs. The brushes are compatible with Illustrator CS5 and higher.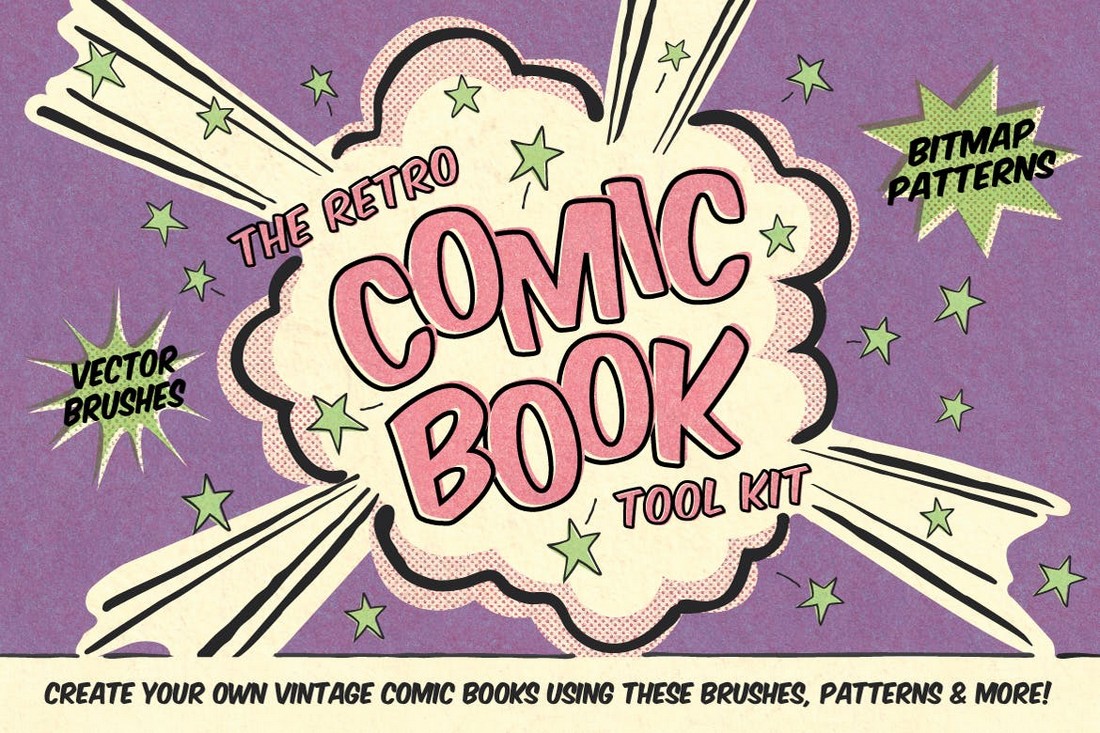 Comic book artists will surely appreciate this bundle of goodies for Illustrator. It comes complete with 84 vector brushes, 4 comic book texture patterns, overlays, layer styles, and everything you need to draw comic-themed illustrations and designs.
Free Watercolor Illustrator Brushes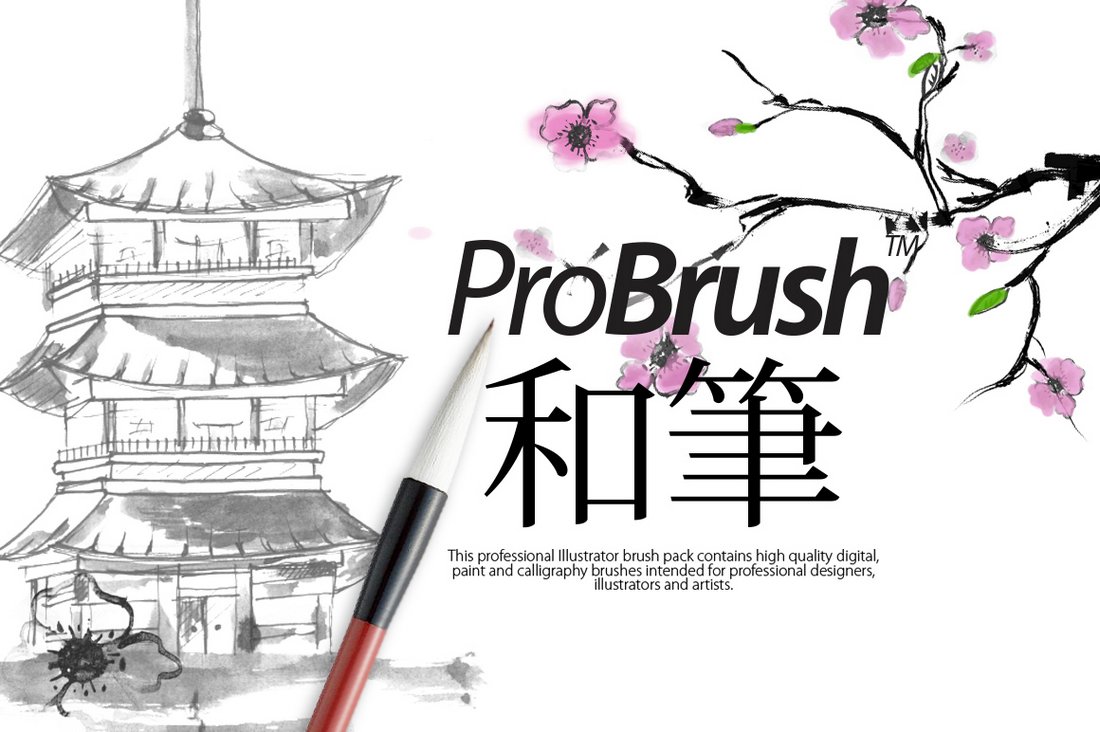 This collection of beautiful Illustrator brushes feature a set of watercolor brushes inspired by Japanese designs. It includes both paint and calligraphy brushes that are perfect for creative artists and illustrators. The brushes are compatible with Illustrator CS3 and higher.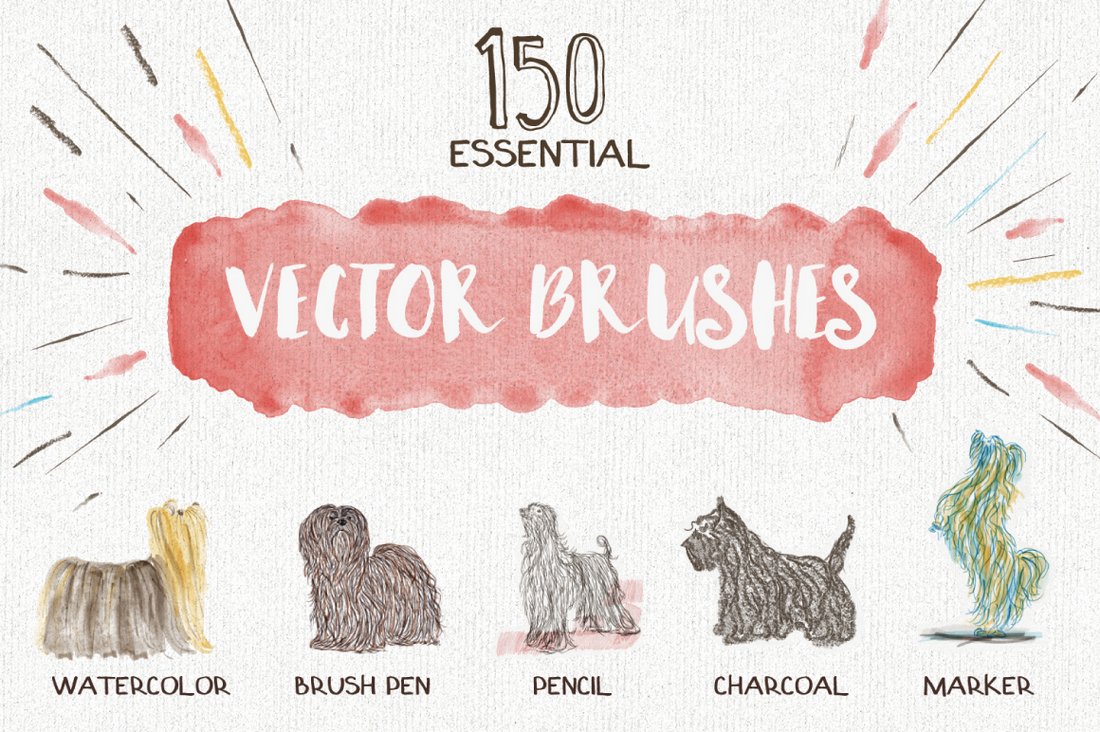 This is a free sample brush pack from a premium bundle. The free samples include various vector brushes you can use in Illustrator, including watercolor brushes, charcoal brushes, marker brushes, and more.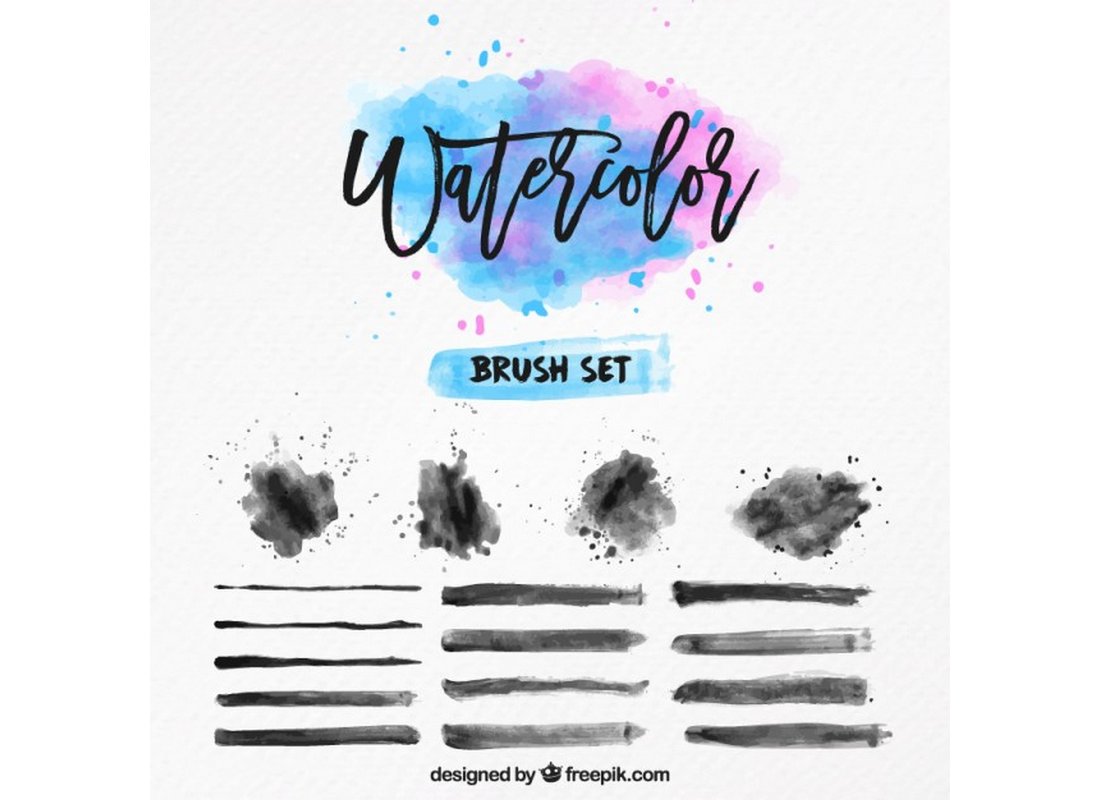 A bundle of creative watercolor brushes for Illustrator. These brushes feature realistic watercolor texture designs with both strokes and splash designs. They are most suitable for creative designers.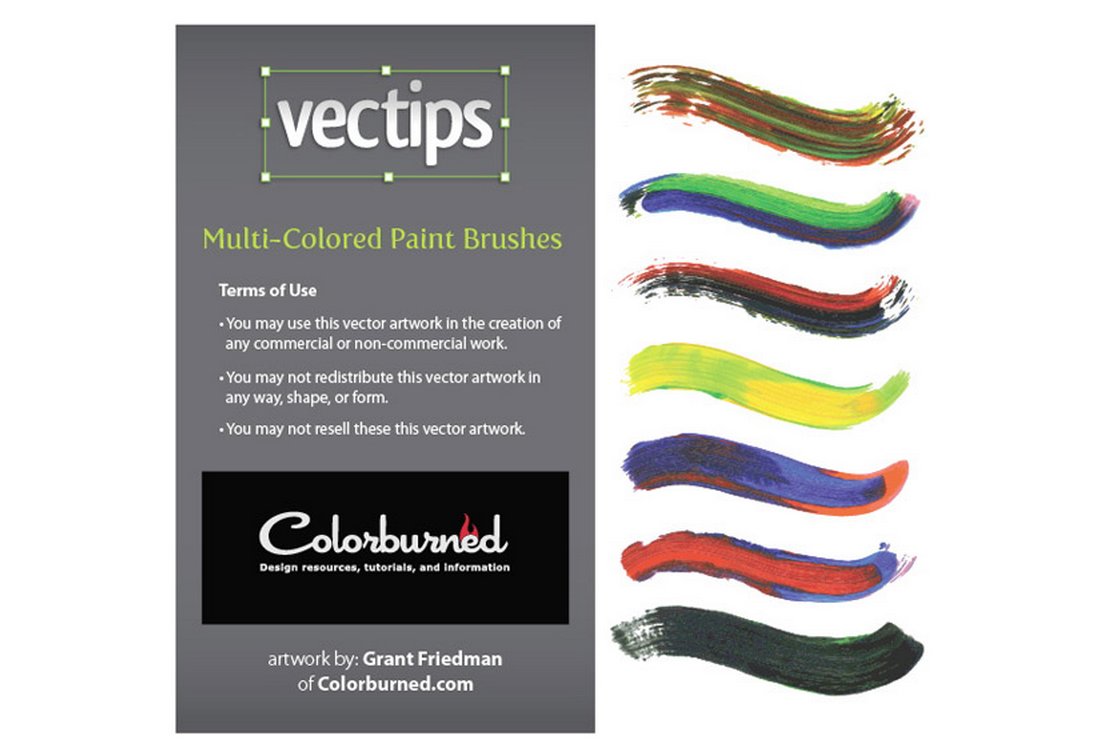 This set of free Illustrator brushes feature multicolored brush stroke designs. It includes 57 different designs you can use with your various creative projects.
Free Calligraphy Illustrator Brushes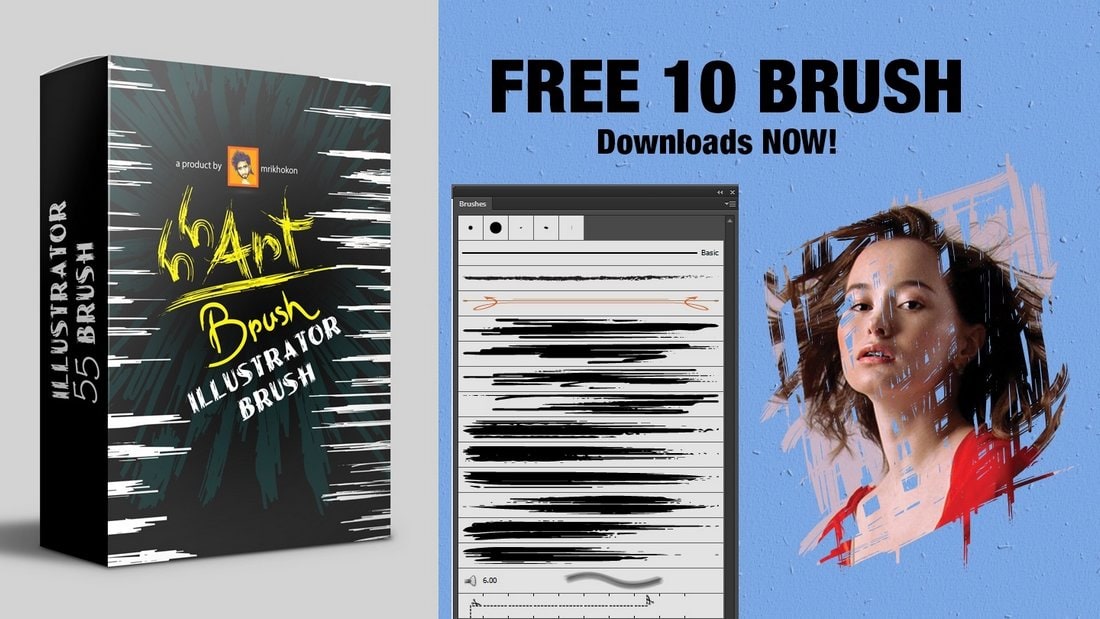 If you're looking for brushes for your calligraphy artworks, this brush pack is perfect for you. It includes 10 free calligraphy brushes for Illustrator featuring hand-crafted designs.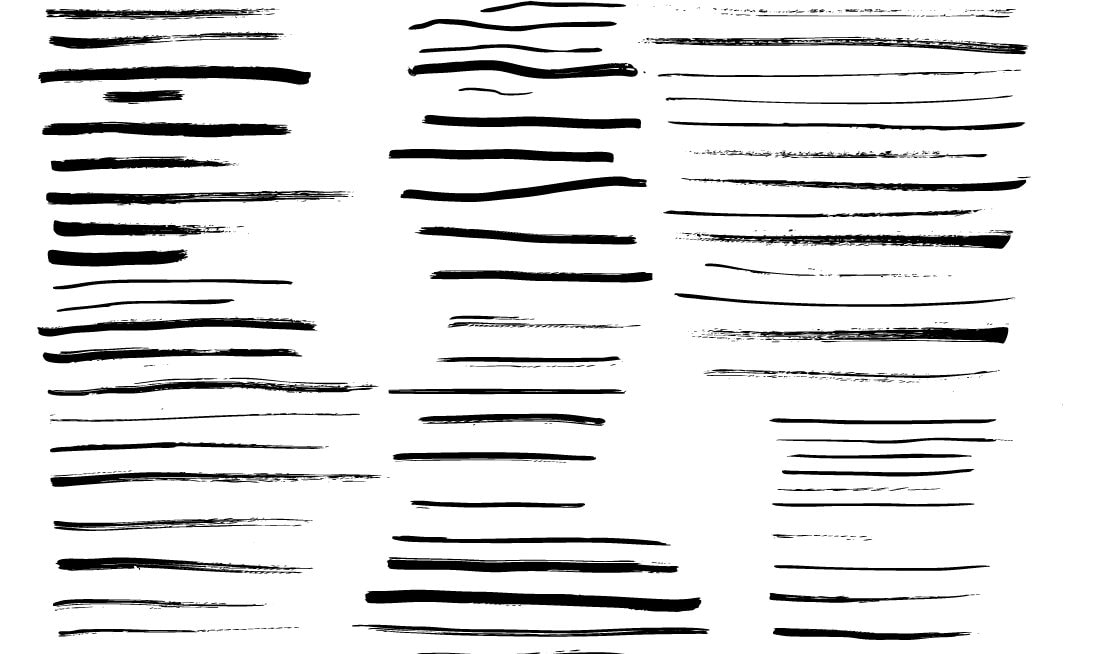 This set features a collection of simple and free Illustrator brushes you can use with both your sketch artworks as well as calligraphy designs. The brushes are free to use with your creative projects.
Free Paint Illustrator Brushes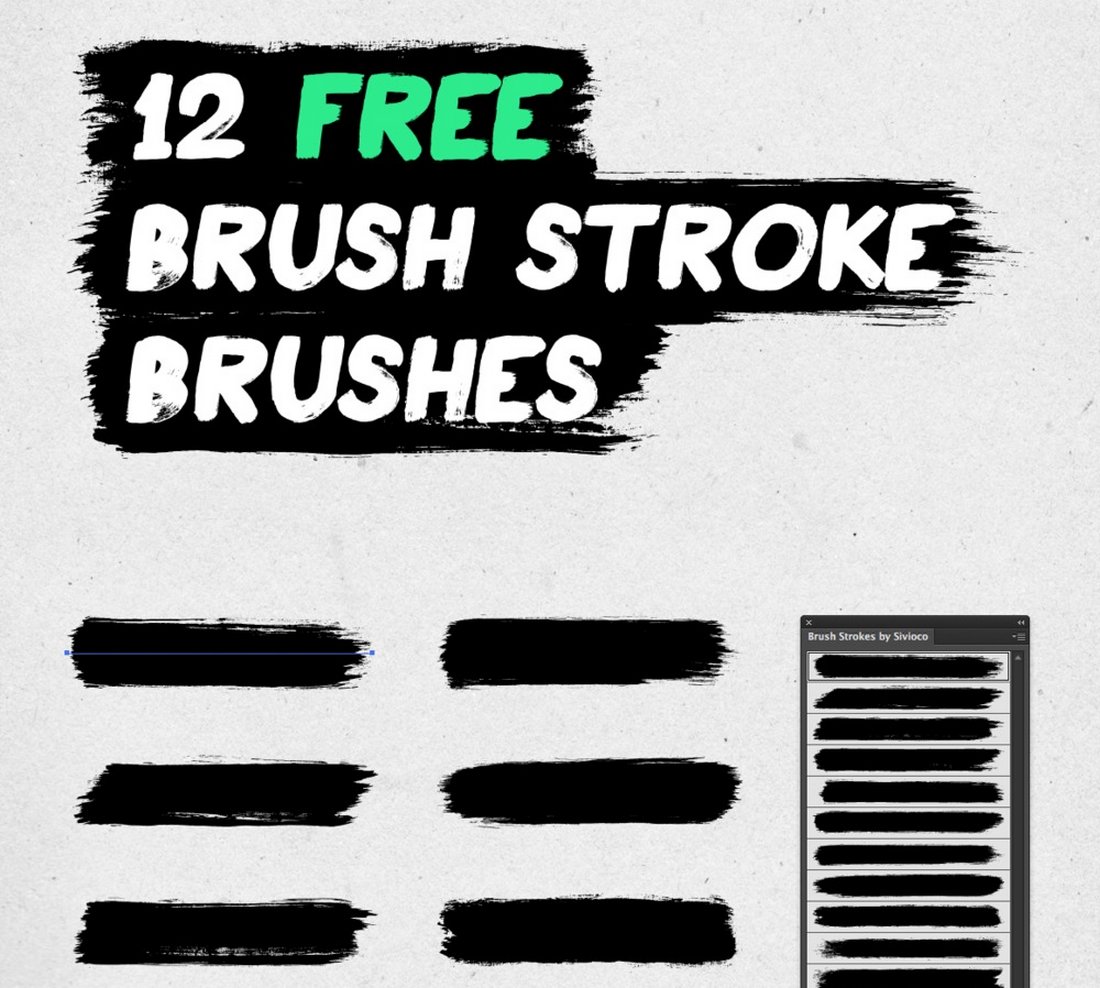 A bundle of free Illustrator brushes featuring watercolor and paint-style brush stroke designs. This pack is completely free to download and use with your creative projects.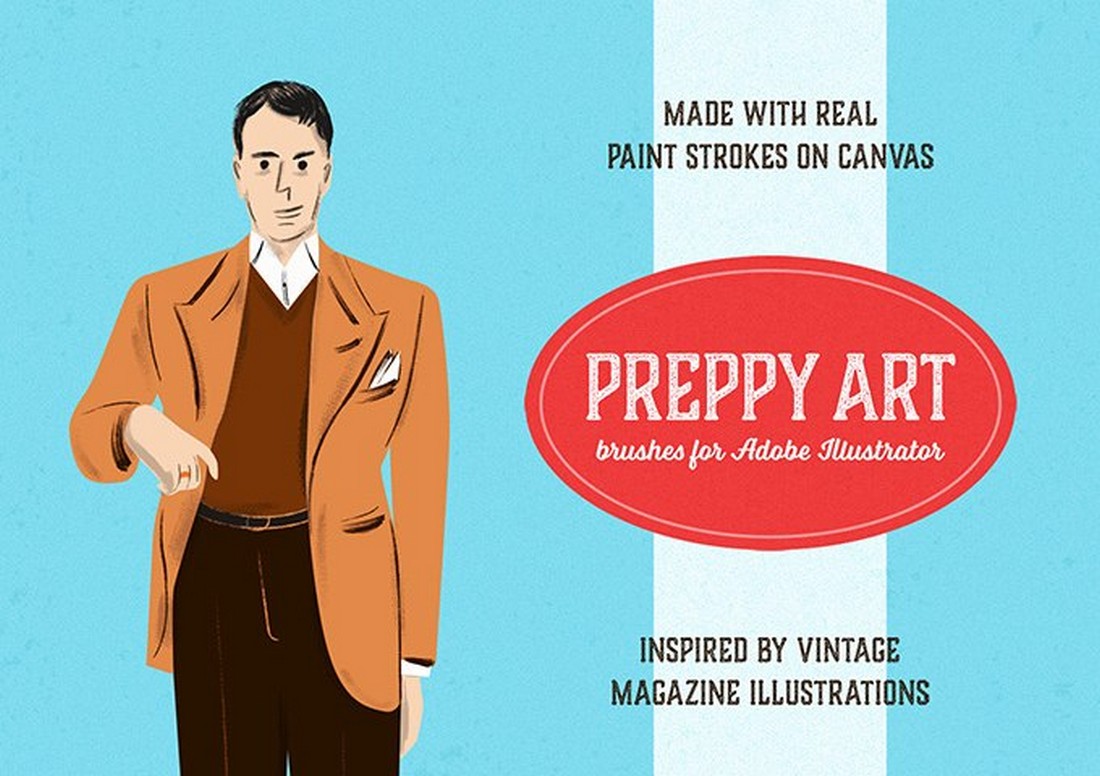 Made from real paint strokes, this free pack of paint brushes for Illustrator is a must-have for every designer and artist. It includes 29 brushes in vector format with textures inspired by designs from the 1960s.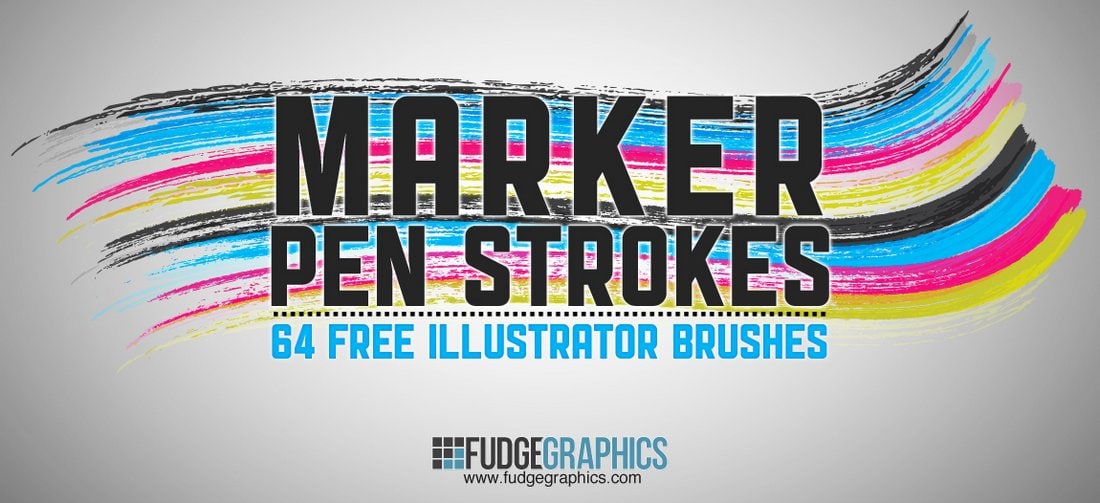 This set of free brush pack comes with a set of Illustrator brushes that feature marker pen stroke designs. It includes 64 different brush designs you can use to add texture and draw stylish illustrations.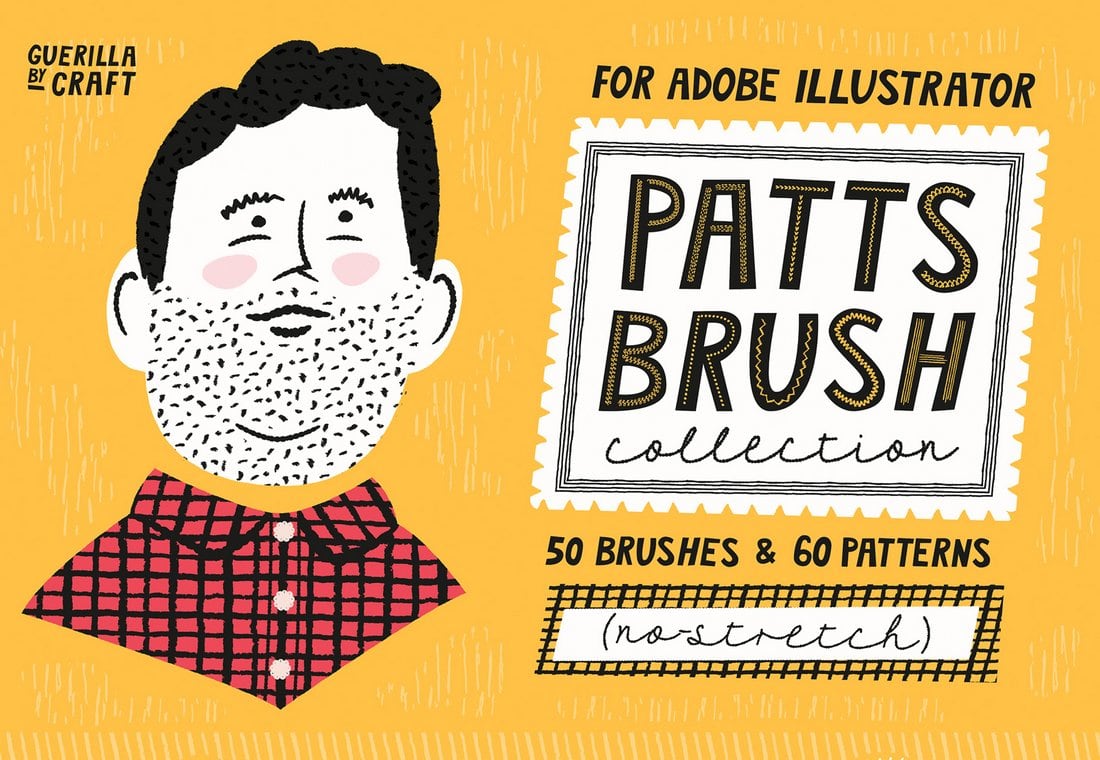 Patts Brush collection is a premium Illustrator brush pack. The artist was kind enough to include a free sample set of brushes for you to try and use with your personal projects. You can download them for free.
Free Texture Illustrator Brushes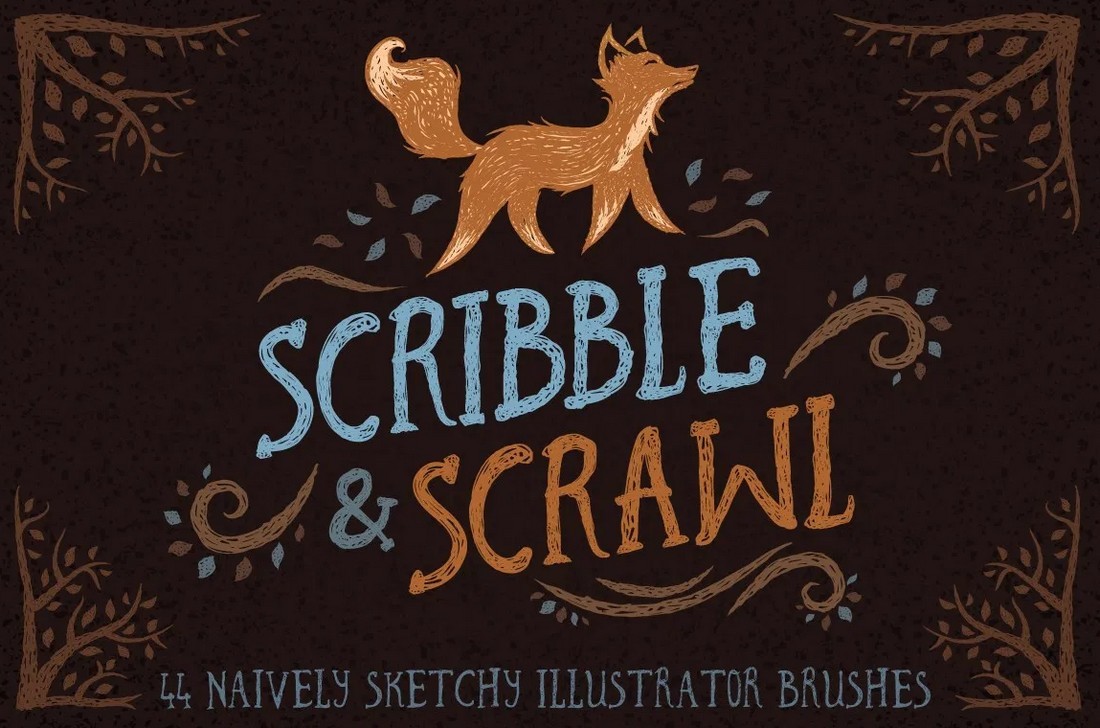 Just as the name suggests, this brush set is designed for scribbling and scrawling. It includes 44 brushes featuring various styles. They are all perfect for drawing illustrations with child-like designs.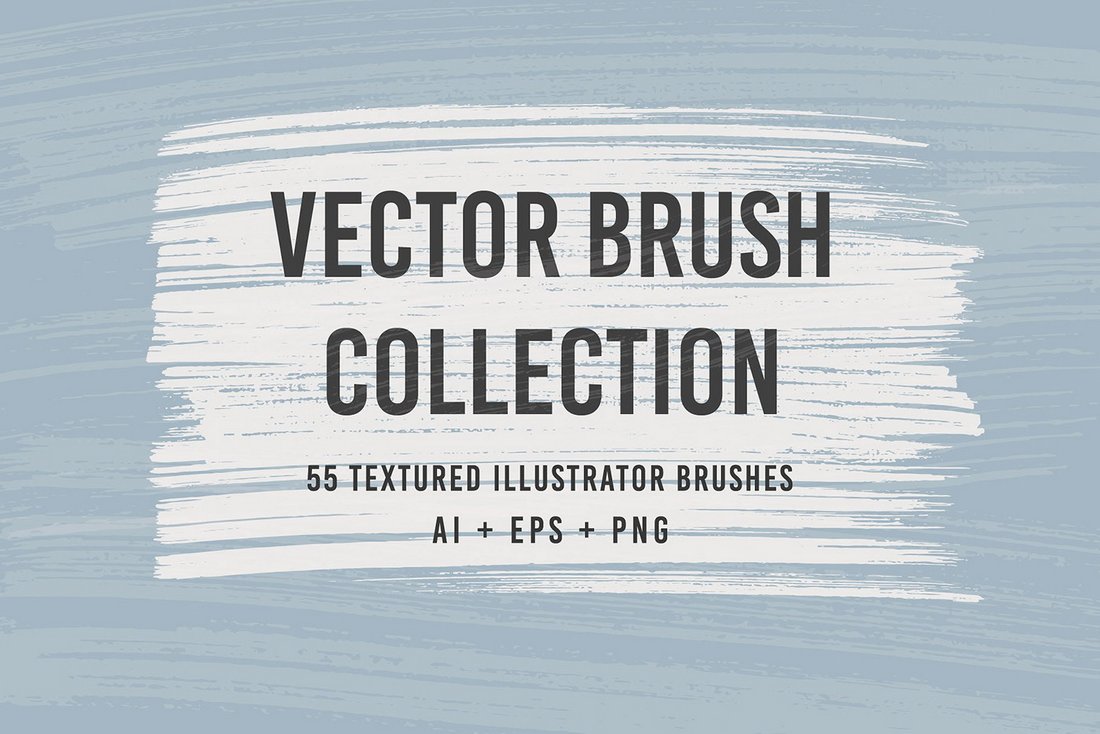 This is actually a premium brush pack that includes 55 high-quality texture brushes for Illustrator. Somehow the brush pack is still free to download. You better grab it while it lasts.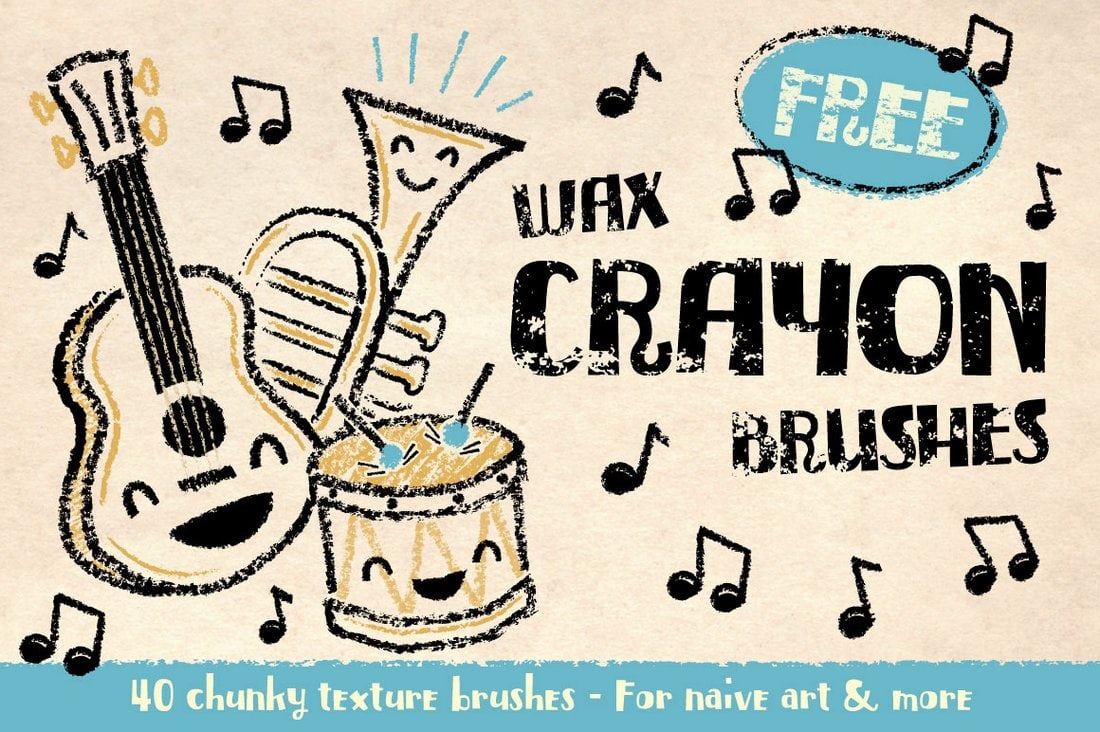 This free bundle features a set of 40 unique Illustrator brushes that feature creative wax crayon style textures. These are perfect for adding depth and textures to your drawings. The brushes are compatible with both Illustrator and Affinity Designer.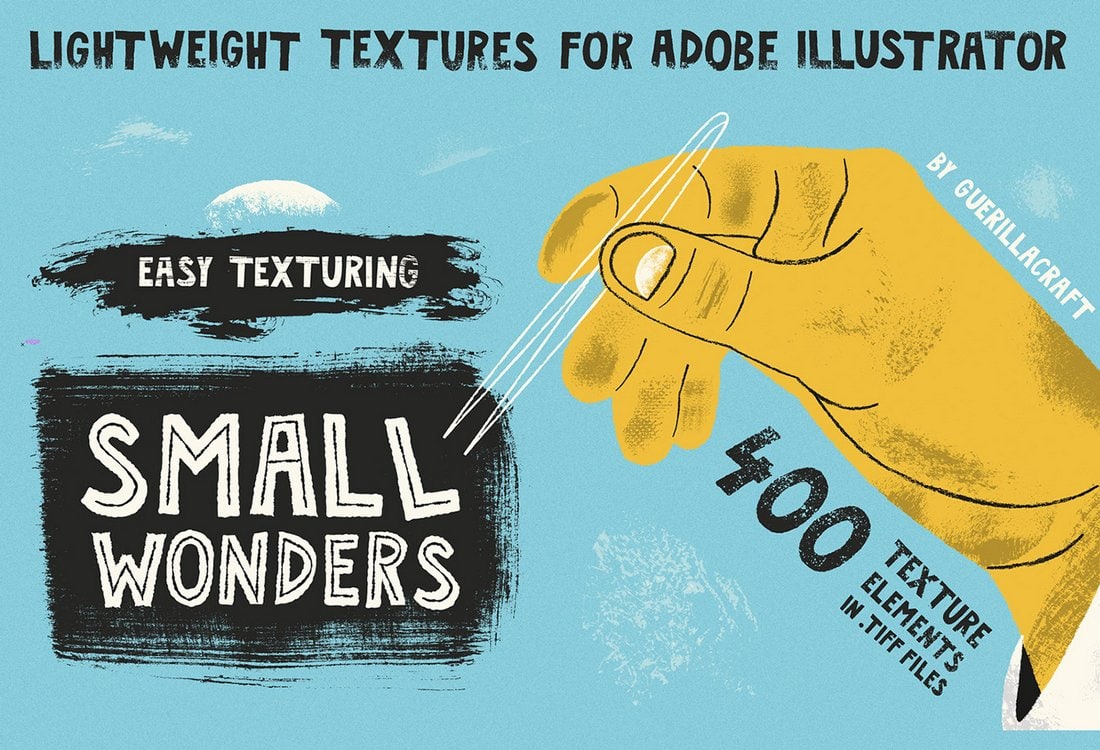 Small Wonders is a bundle of premium Illustrator brushes. But it also includes a free sample of the brush pack that includes a few texture brushes you can use in your personal design projects for free.
Free Line Art Illustrator Brushes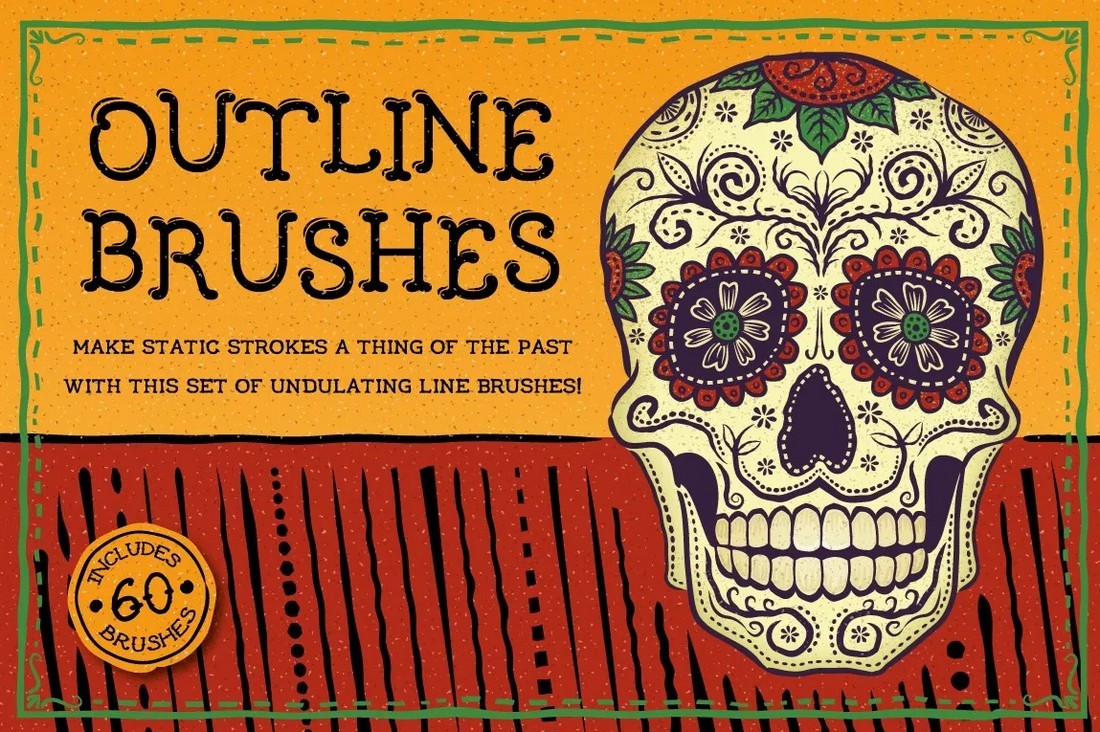 This set of free outline brushes for Illustrator will surely come in handy when you're working with line art designs. This brush set features 60 different brushes including dashed, rounded, abstract, and various other brush styles.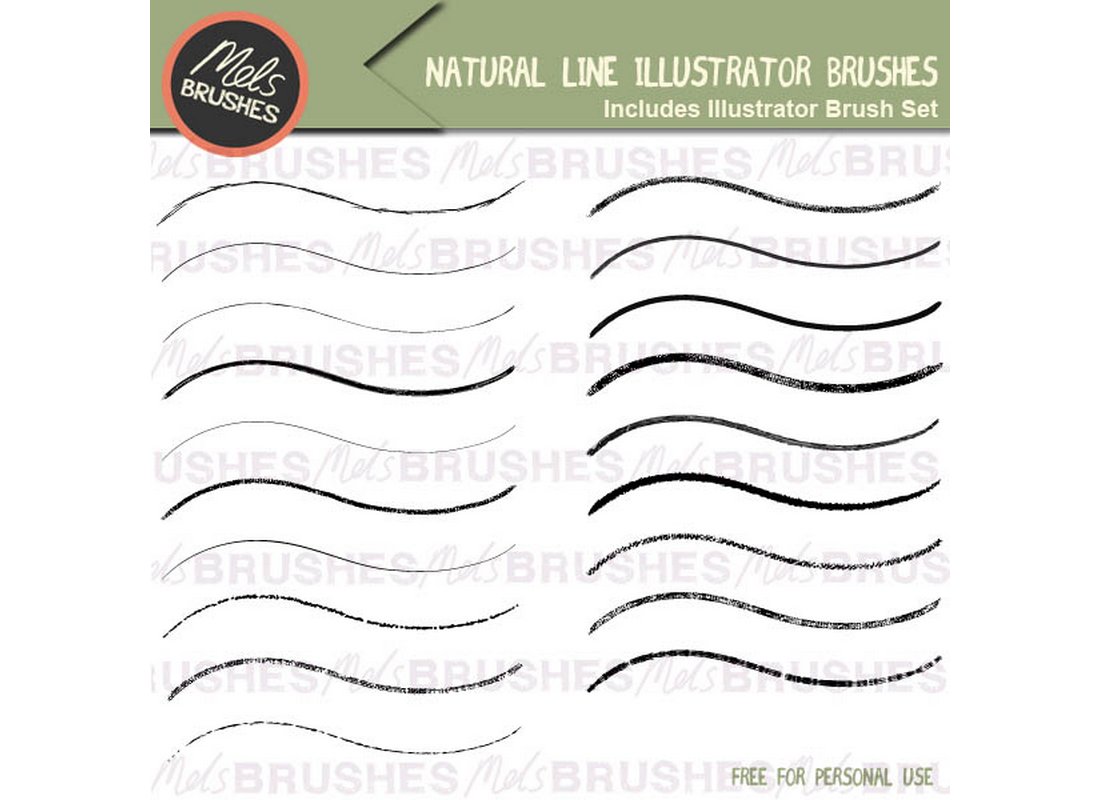 A set of line art Illustrator brushes featuring natural flowing designs. These brushes are free to download and use with your personal projects.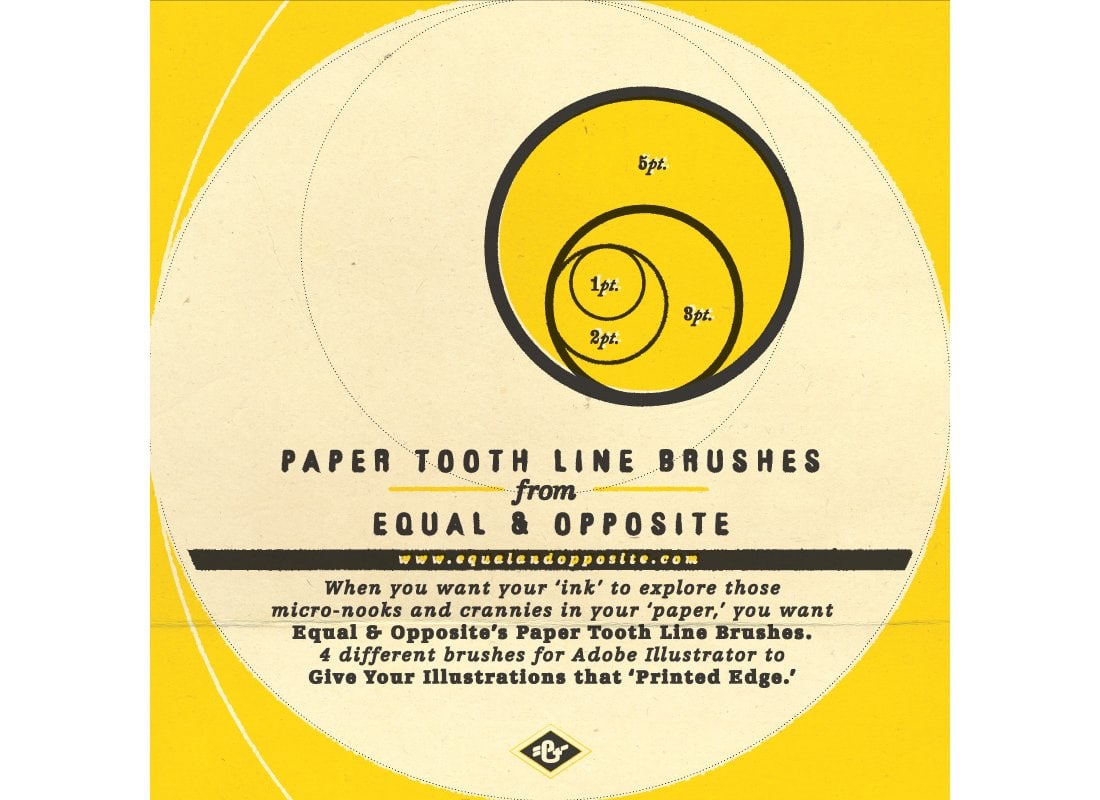 This is a bundle of high-quality Illustrator brushes designed for creating vector line artworks. The pack includes multiple brushes with various stroke designs with jagged edges.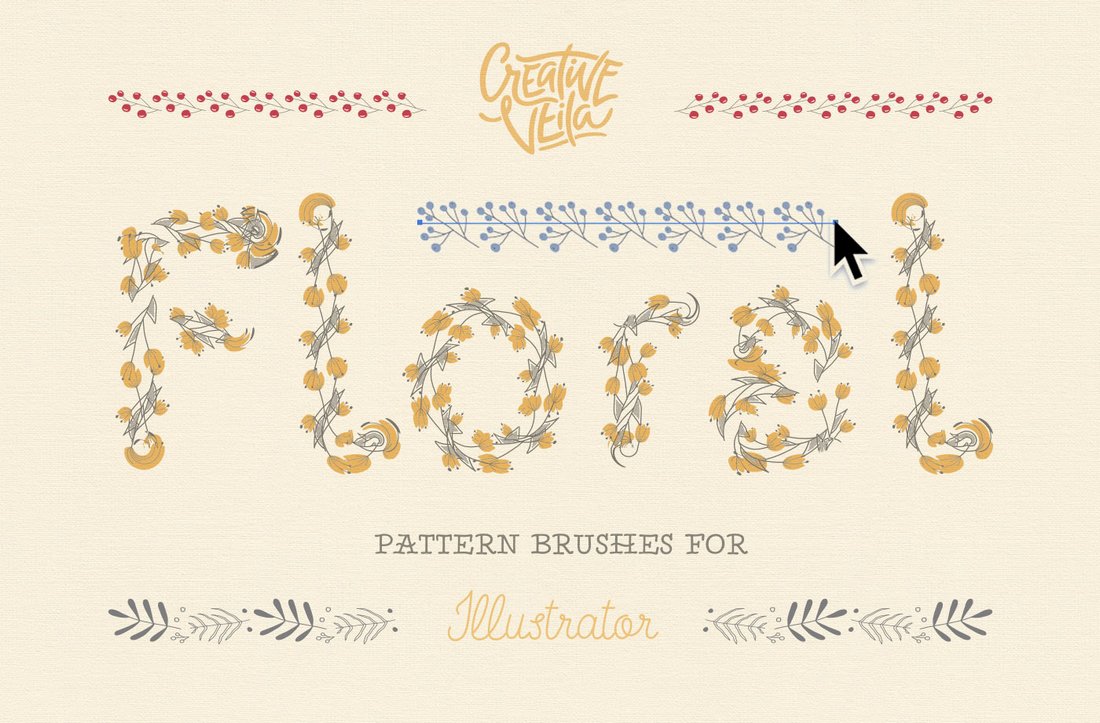 Even though this isn't technically line art, we wanted to include this beautiful floral pattern brush set on our list. It includes 25 floral pattern brushes as well as 25 vector illustrations that work with Illustrator CS6 and higher.
Free Ink Illustrator Brushes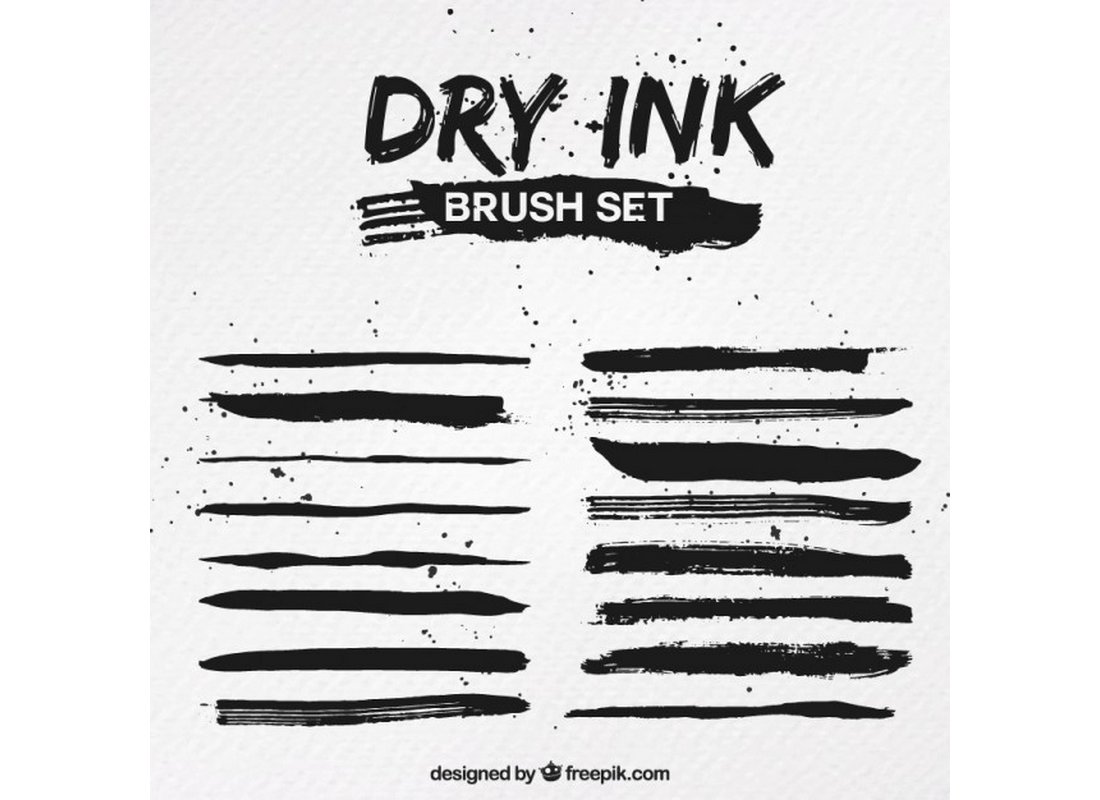 This free bundle includes a set of creative Illustrator brushes featuring dry ink designs. These brushes are ideal for creative projects and artworks.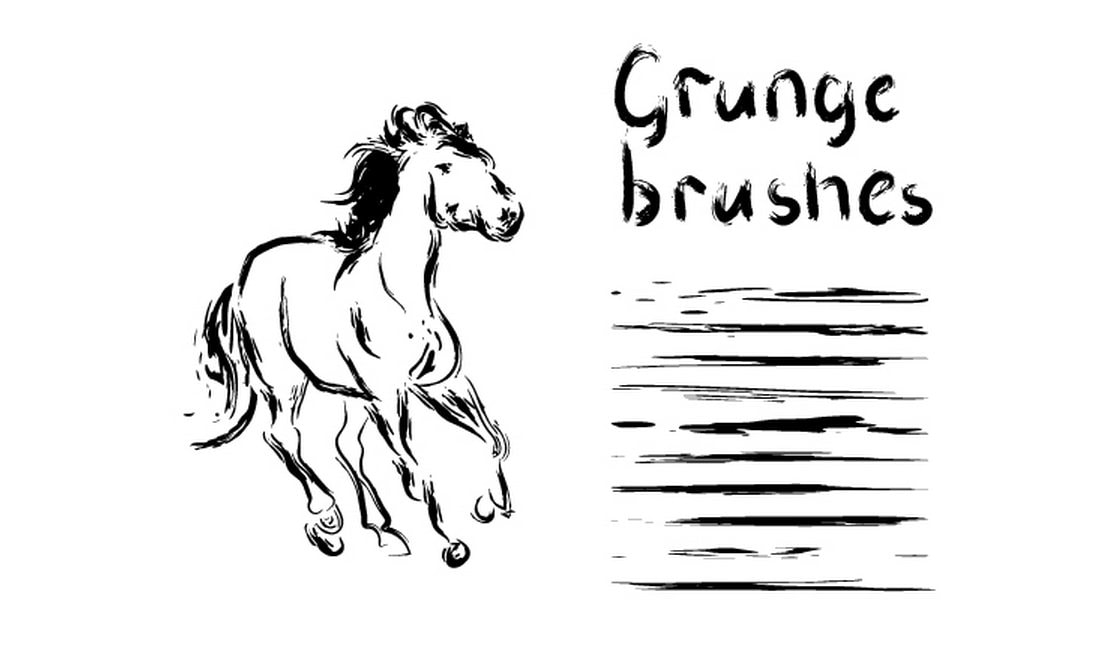 Another free Illustrator brush pack that comes with a set of ink-like brushes with various grunge designs. These are most suitable for digital drawings.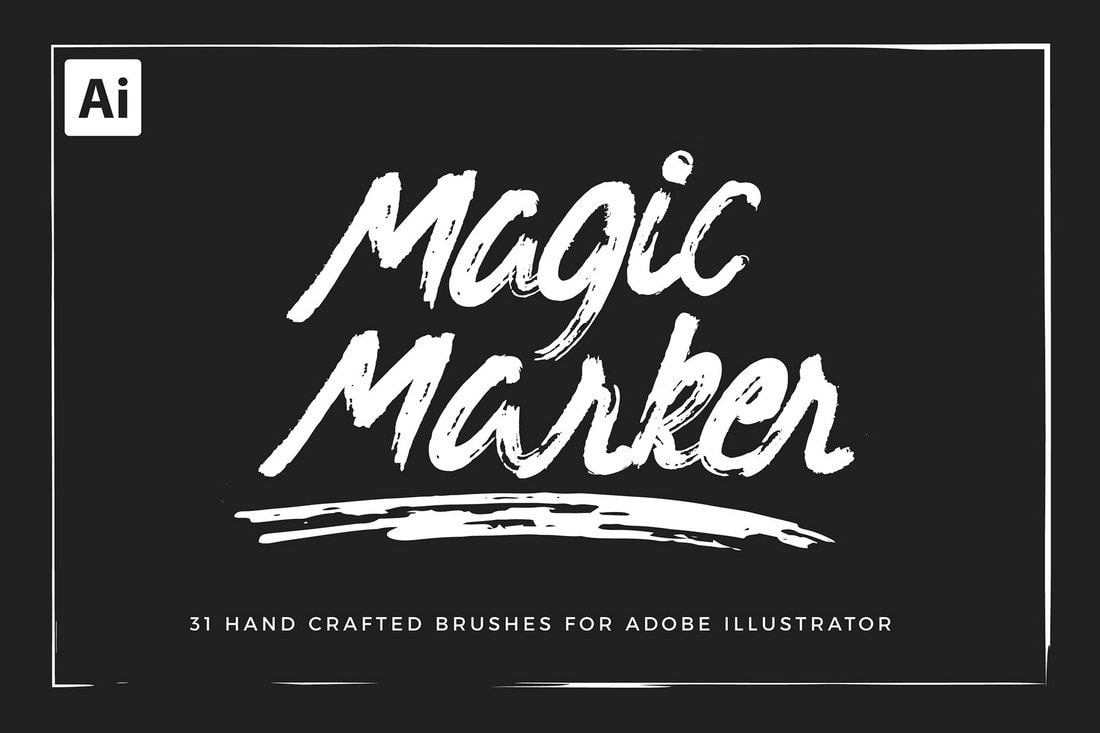 This is a massive bundle of free Illustrator brushes featuring 31 different brush designs. Each brush comes with grunge-style ink strokes you can use to craft creative designs.
Free Abstract Illustrator Brushes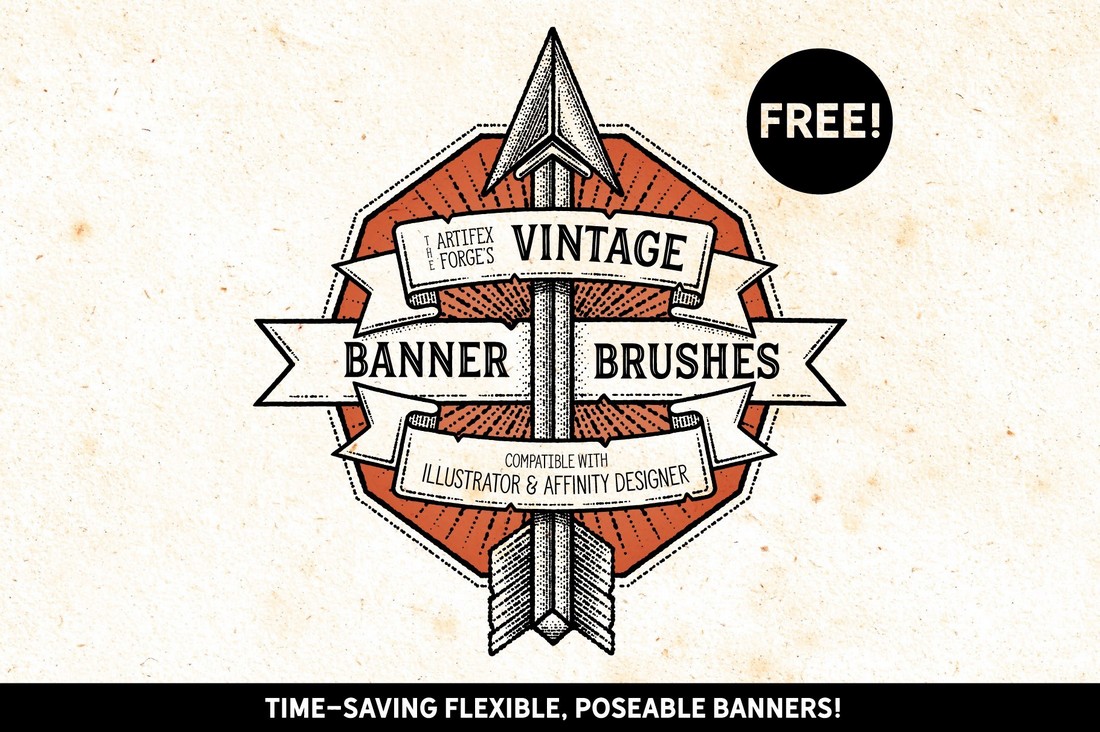 This is a very unique abstract Illustrator brush pack that features a collection of banner brushes. These are perfect adding small banner icons and graphics to your artworks and designs.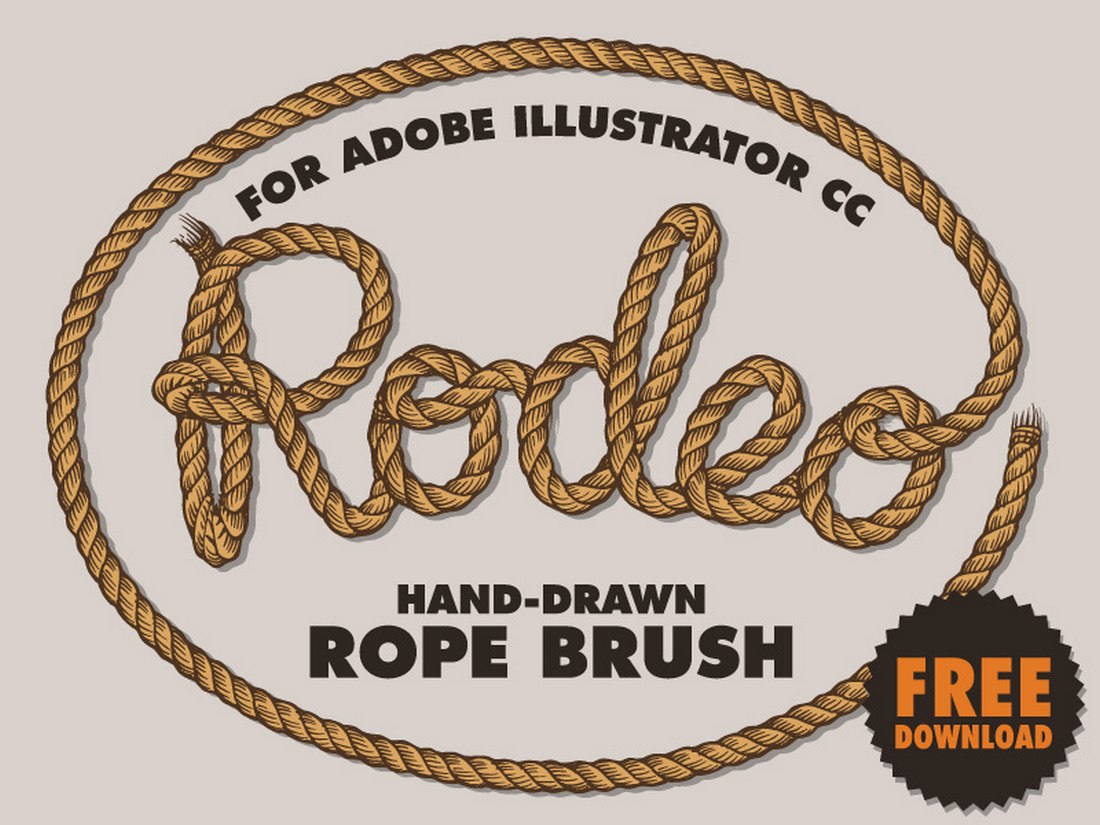 A creative Illustrator brush featuring a rope-style texture design. This brush is perfect for adding borders and texture to different types of art and graphics.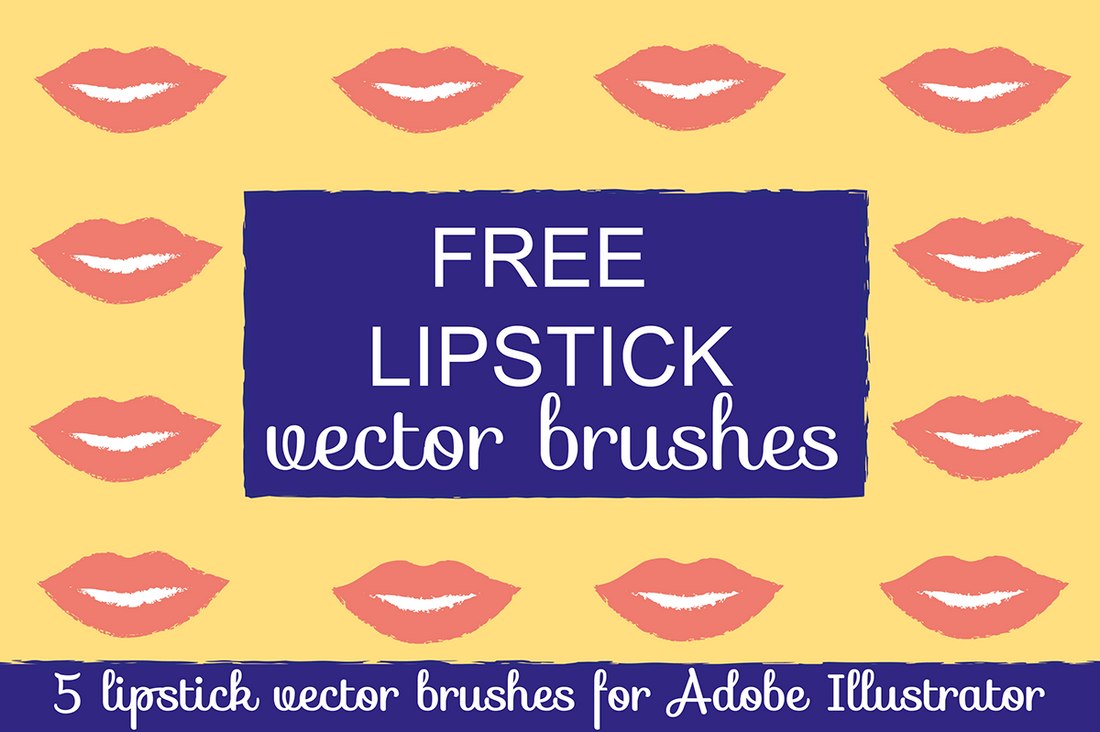 An Illustrator brush with a lipstick stamp may seem quite odd at first, but it will serve as a great source when designing patterns and backgrounds for creative projects such as greeting cards and banners.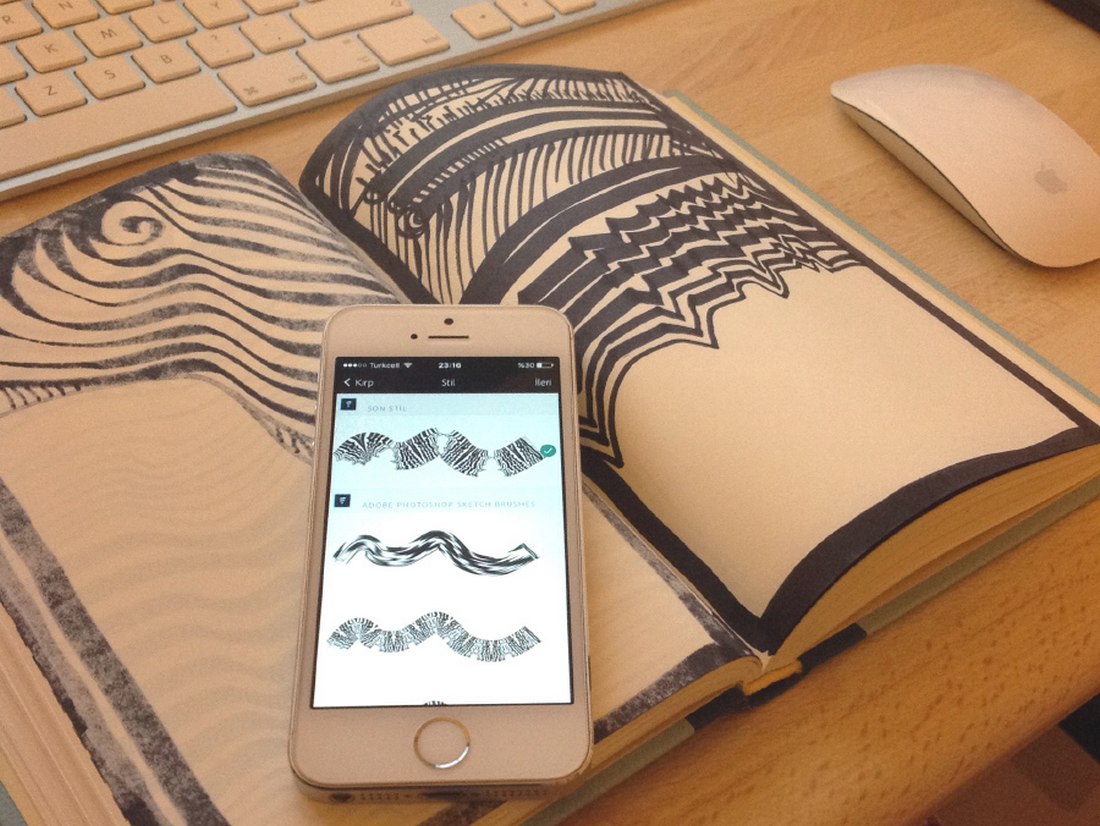 This is a small collection of simple Illustrator brushes you can use to draw doodles with hand-drawn look and feel. It's also perfect for drawing borders and frames as well.
Free Hair Illustrator Brushes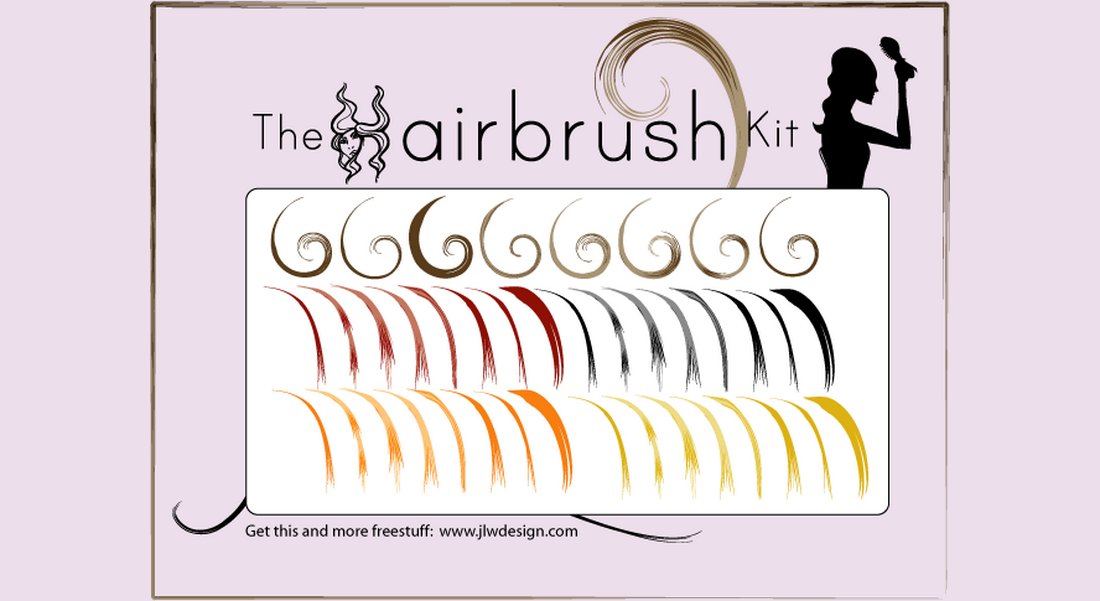 A must-have brush pack for drawing hair. This set of free Illustrator brushes are ideal for artists and illustrators who work with character illustrations.
How to Add Brushes to Illustrator
Adding brush packs in Illustrator is quite easy. Simply follow the steps below.
First, make sure to extract all the files in the downloaded ZIP file
Then locate the .AI file that contains all the brushes
Open the Illustrator app and go to the Window menu and to Brush Libraries >> Other Library
Now browse to the folder where your downloaded .AI brush library file is located and open it
That's it!
For more professional and high-quality brushes, be sure to check out our best Photoshop and Illustrator brushes collection.