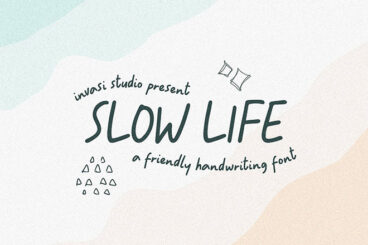 There are some fonts that give you a warm, friendly feeling and make you feel right at home. This collection is all about those friendly fonts.
Fonts are one of the few design elements that have the power to evoke emotions. With the right typeface, you could create a nostalgic feeling or even a happy, playful feeling through your designs. But not all fonts have this ability to evoke emotions.
We found a few fonts with friendly and simple designs that allow you to create a pleasant, peaceful, and familiar feeling through your titles, headings, and paragraphs. These fonts are great for creating designs with a personalized look and feel.
Explore the fonts collection below and see if you can find a simple font for your project.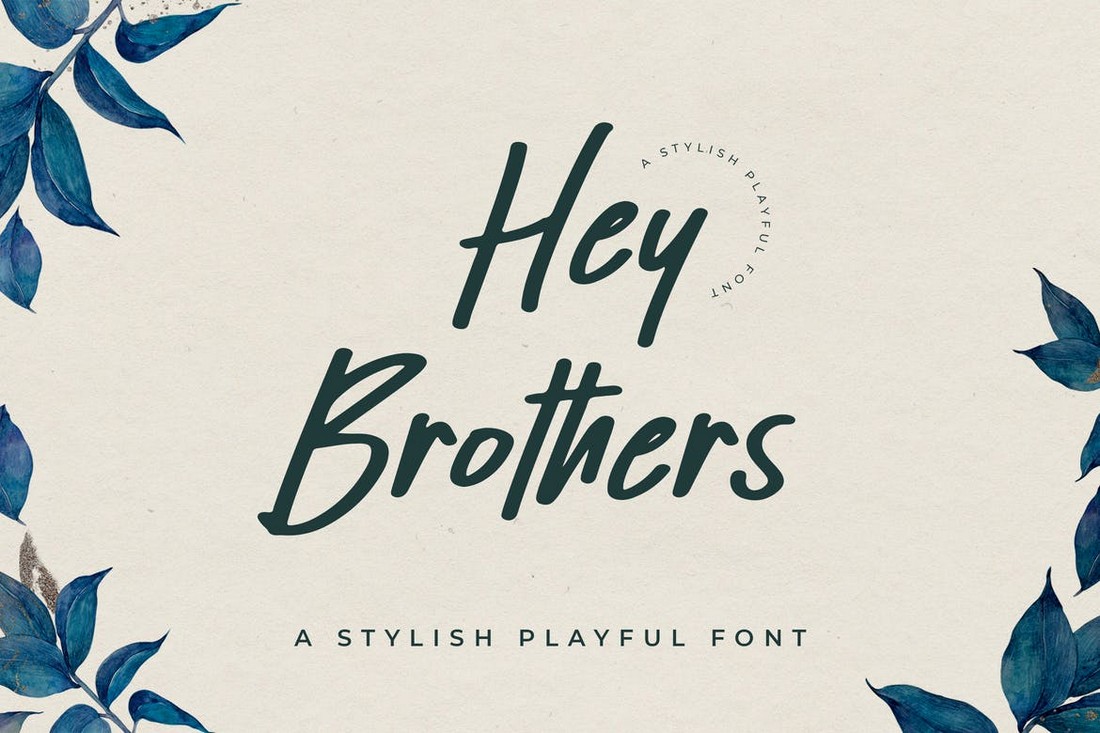 Handwritten fonts are the perfect choice for adding a bit of personality to your designs. They create a unique and friendly look that's unmatched by any other font. This font has all the same qualities of a great handwritten font. It's also very playful and casual, making it a great choice for fashion and lifestyle designs.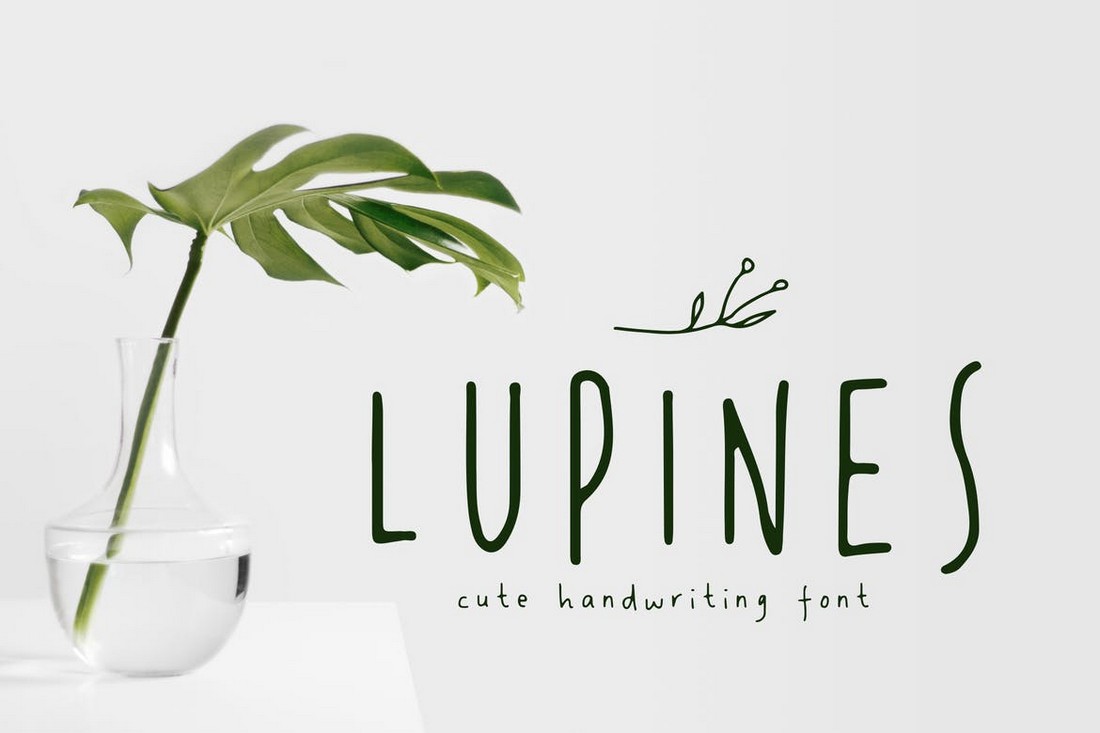 Lupines is another simple handwriting font with a cute and friendly letter design. The skinny and narrow characters of the font will help you create titles and headings that look very natural. The font is especially perfect for product labels, greeting cards, and even logo design.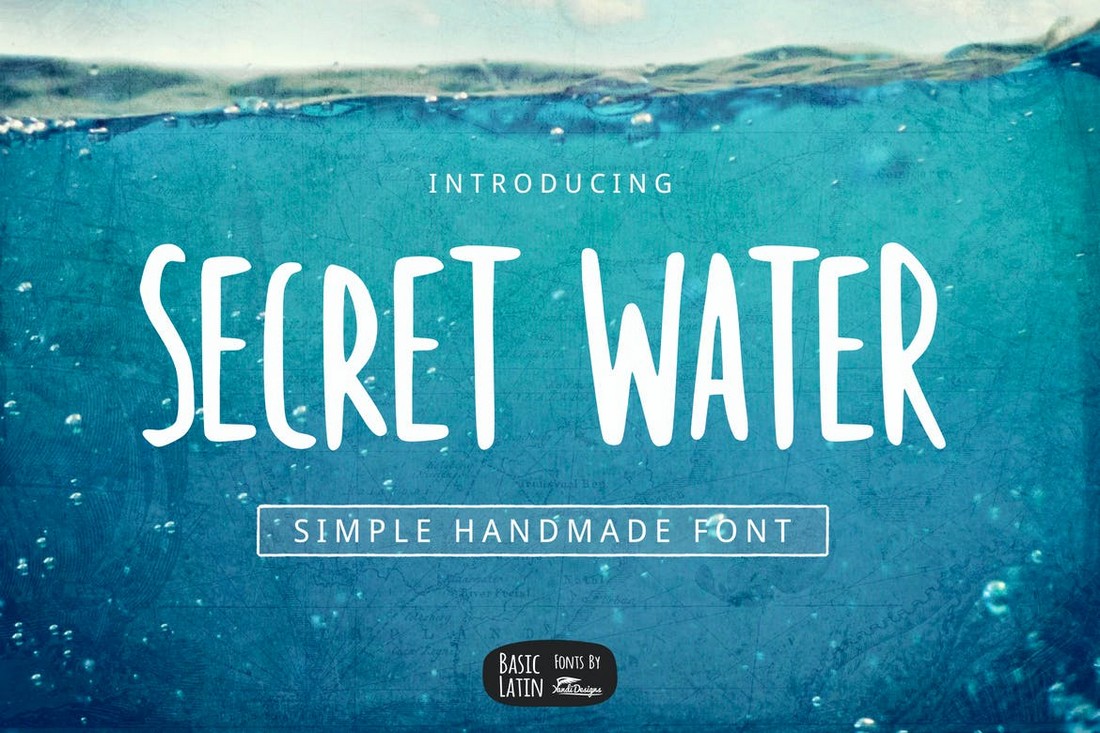 When you're looking for inspiration to design the perfect title for a poster or craft a heading in a flyer, you can never go wrong with a simple font that has tall and narrow letters. That's why this font is perfect for designing big, bold titles while maintaining a simple look and feel.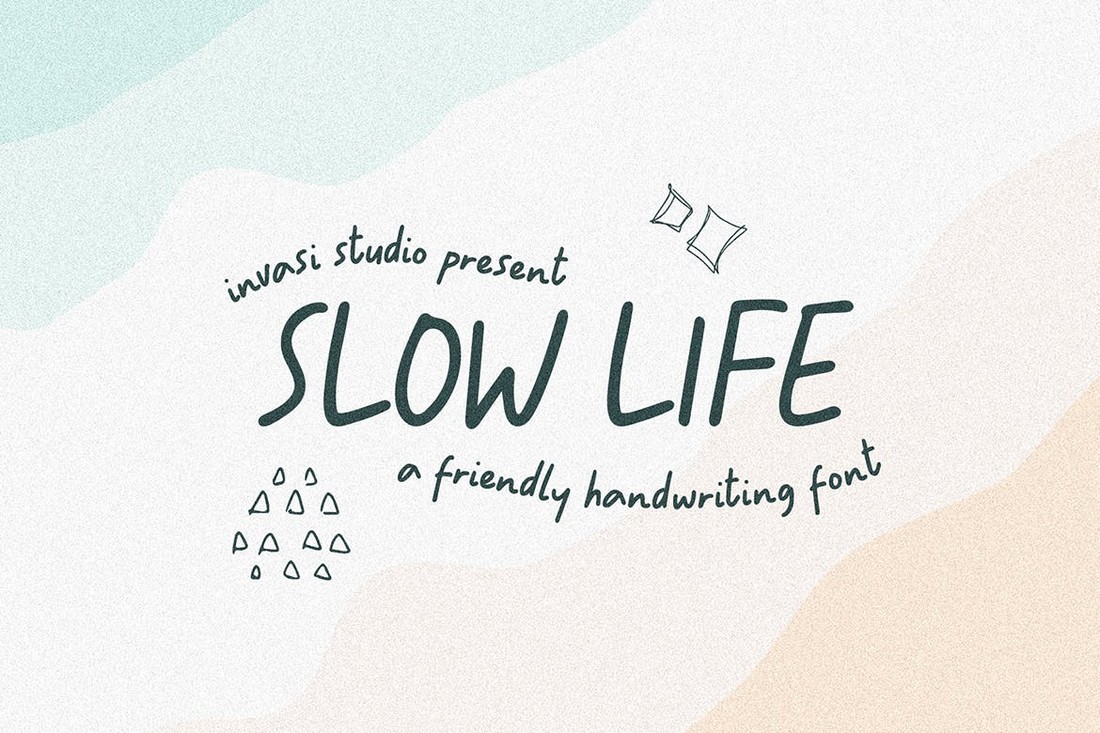 Slowly Life is one of the friendliest fonts we've seen. The clean letter design will instantly give you a calming feeling that will simply soothe your soul. It's probably that handwritten letter design. The font can be used with various styles of designs but it's most suitable for lifestyle designs, product packaging, and greeting cards.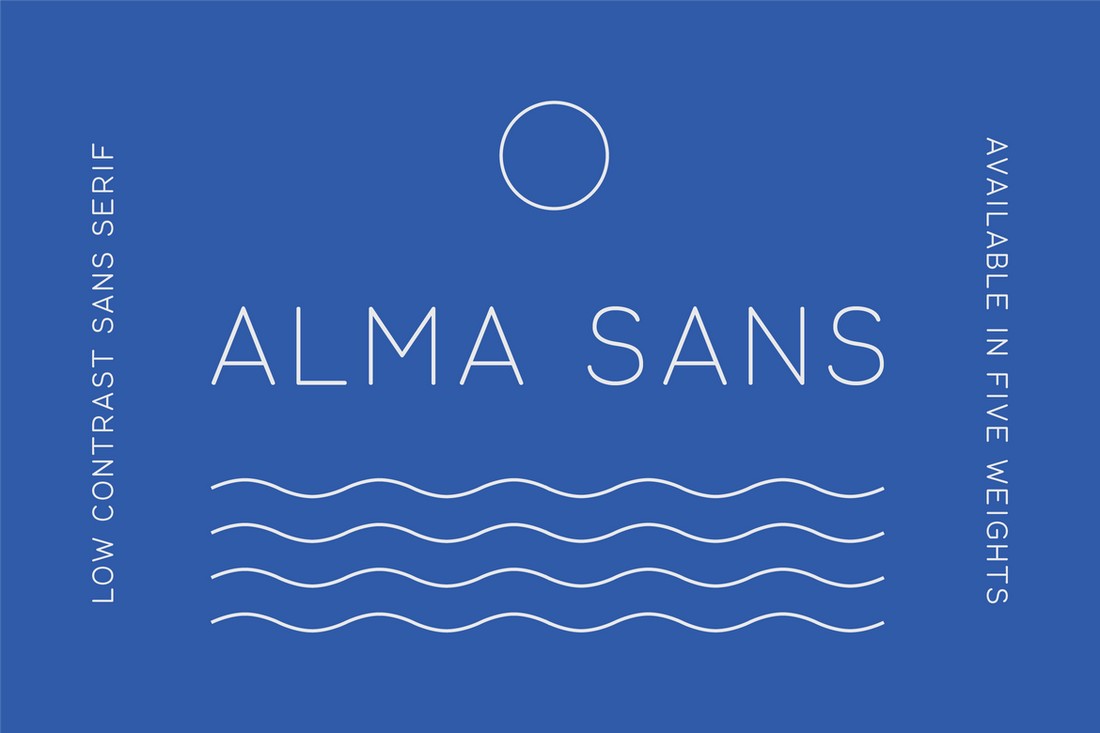 If you're looking for a simple font for business or professional designs, this is one of the best fonts you can use with your projects. Alma Sans is a low contrast font that comes with a minimalist letter design. Its letters also feature rounded edges that help to create an overall simple and friendly look.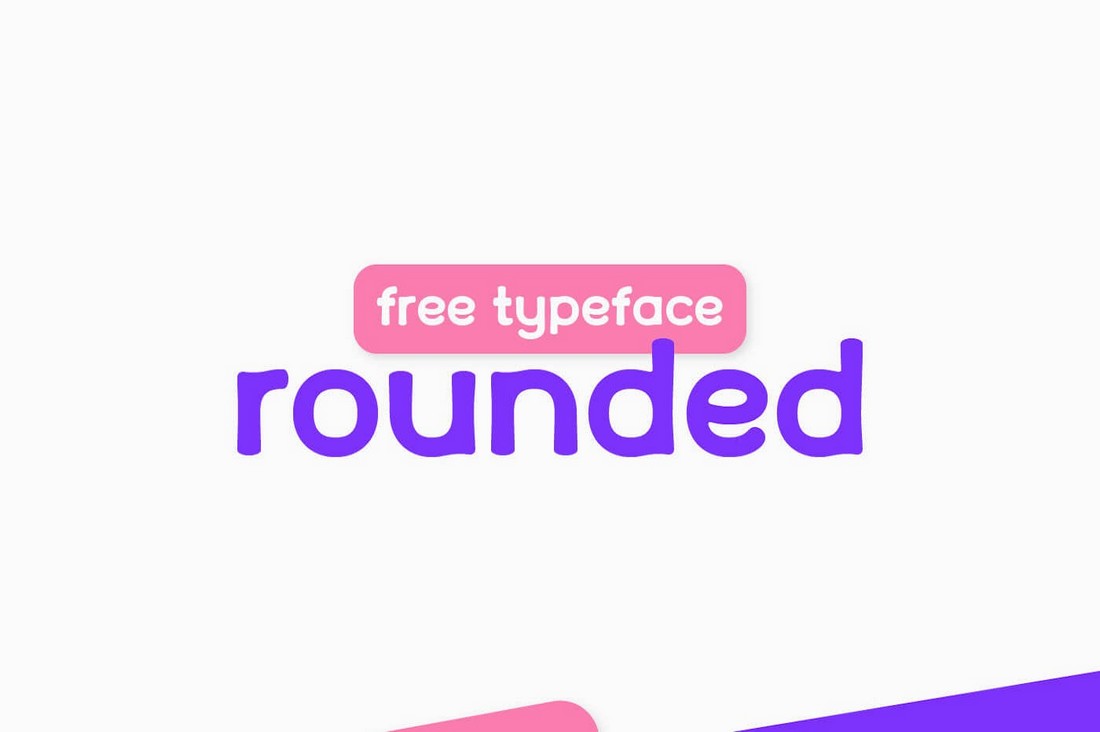 This is a free font that comes with a simple and creative letter design. Just as the name suggests, it has rounded corners with overall curvy characters. You can use it for free with personal and commercial projects.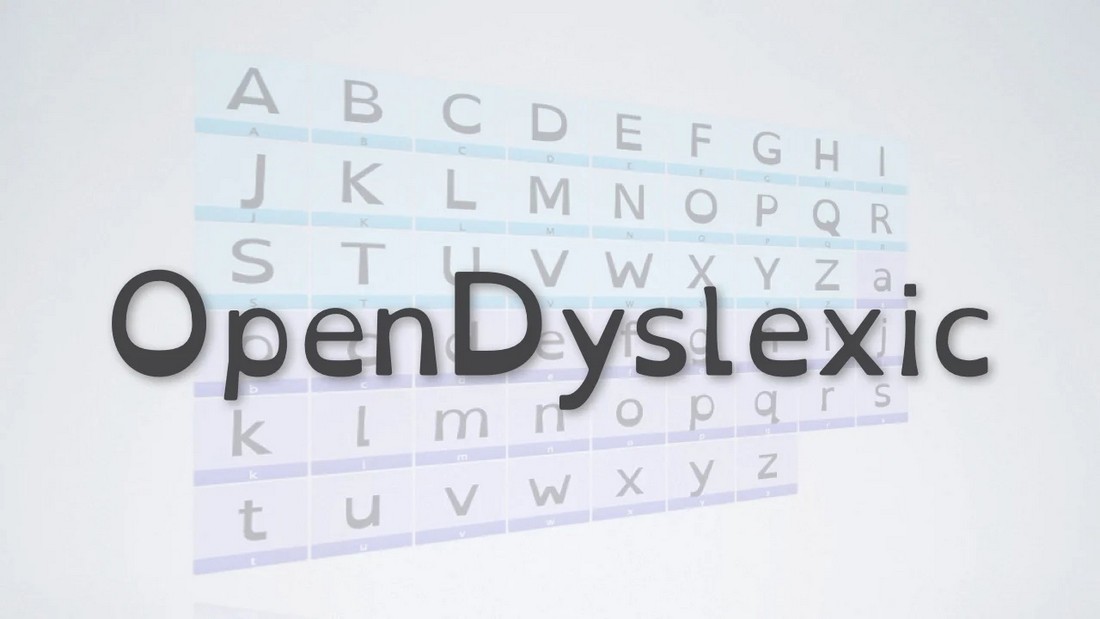 You should always seek ways to make your designs more accessible to people with disabilities. You can start by downloading this free font. It's a dyslexia-friendly font that offers an improved reading experience to people with dyslexia. The font is free to use however you like.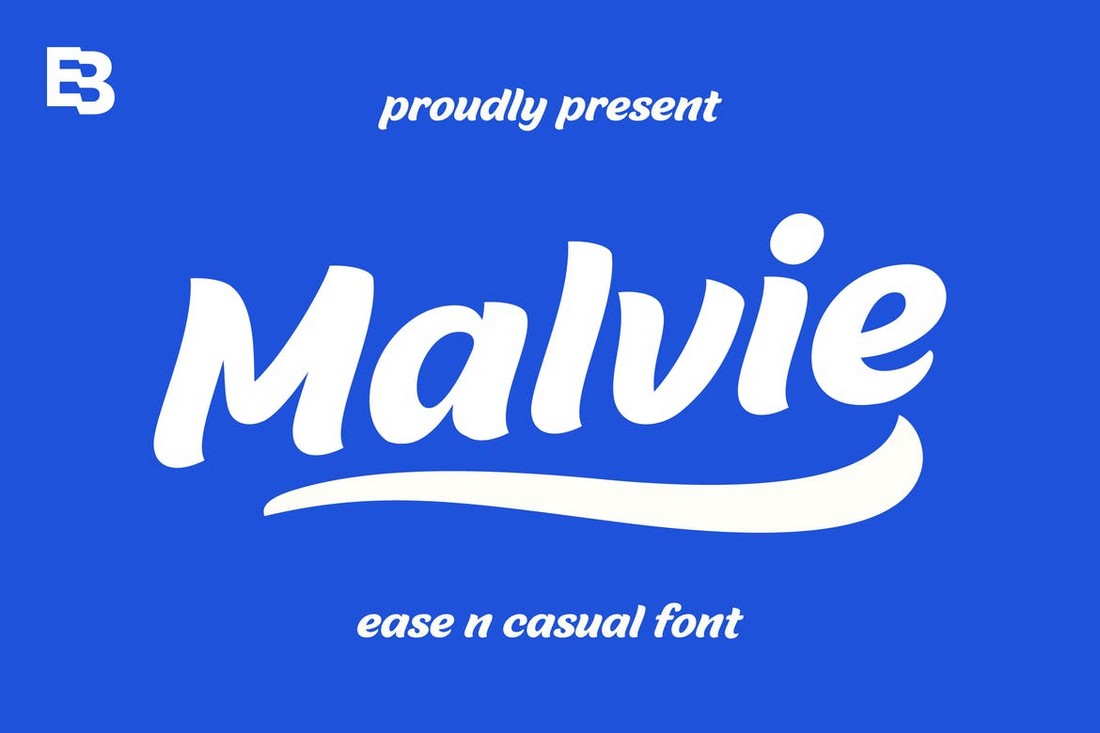 Malvie is that type of font you commonly see on T-shirt designs, packaging designs, or agency logo designs. It has that stylish swinging stroke design that helps to add a casual and friendly look to any design. This makes the font a solid choice for modern brands, especially food, design, and urban fashion brands.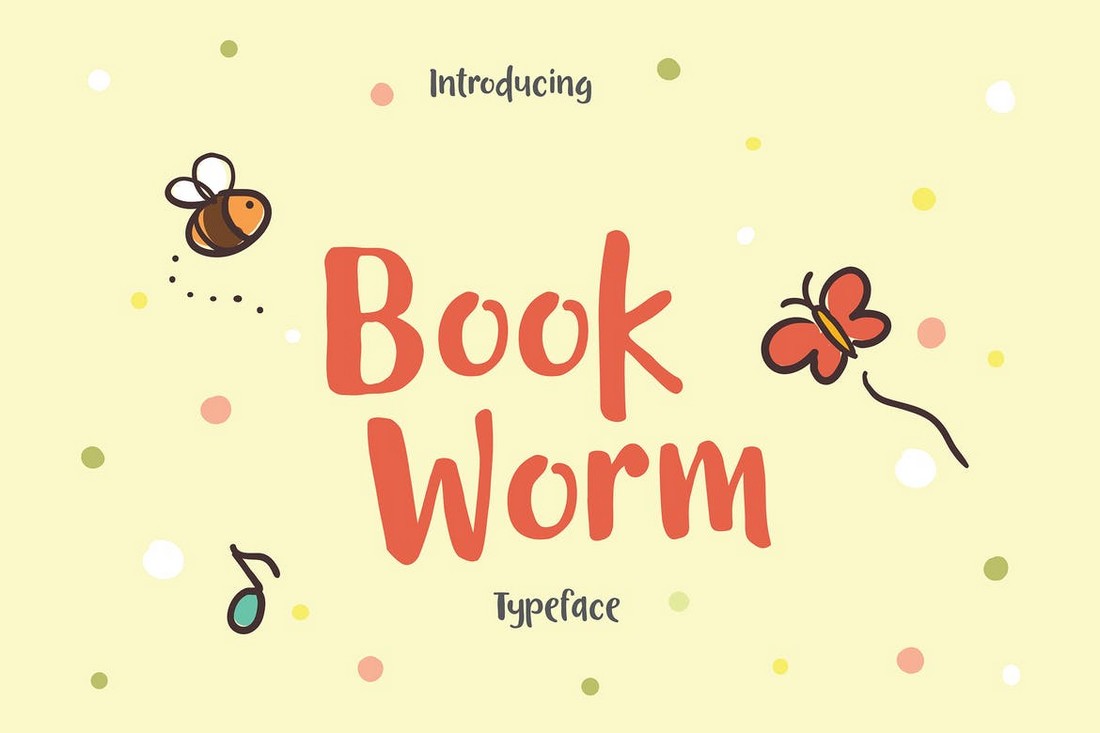 Book Worm is a casual and friendly font that features a set of characters that's been hand-lettered with a paintbrush. It gives this font a unique identity that will surely add a personalized look to your designs. The font includes uppercase and lowercase letters with ligatures.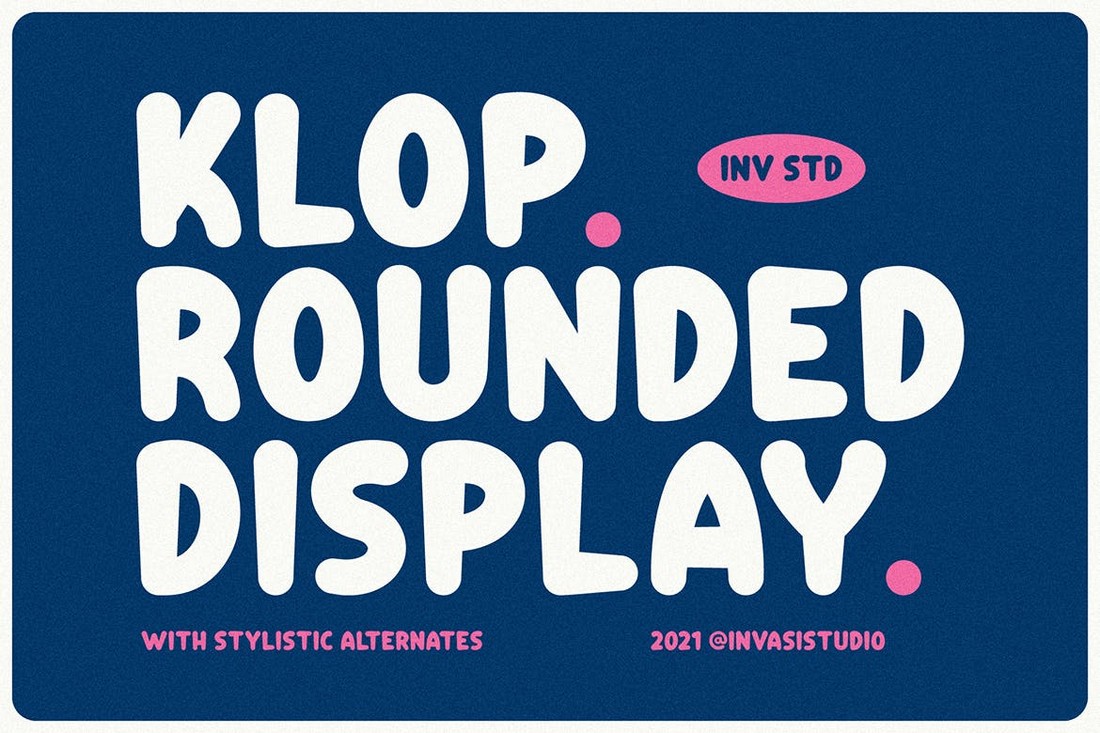 The chunky and bold letter design of this font makes it look quite friendly and fun. It's the perfect combination for making big titles for posters, banners, book covers, and even T-shirts, especially for kid-friendly designs. The font comes with lots of alternate glyphs and multilingual support as well.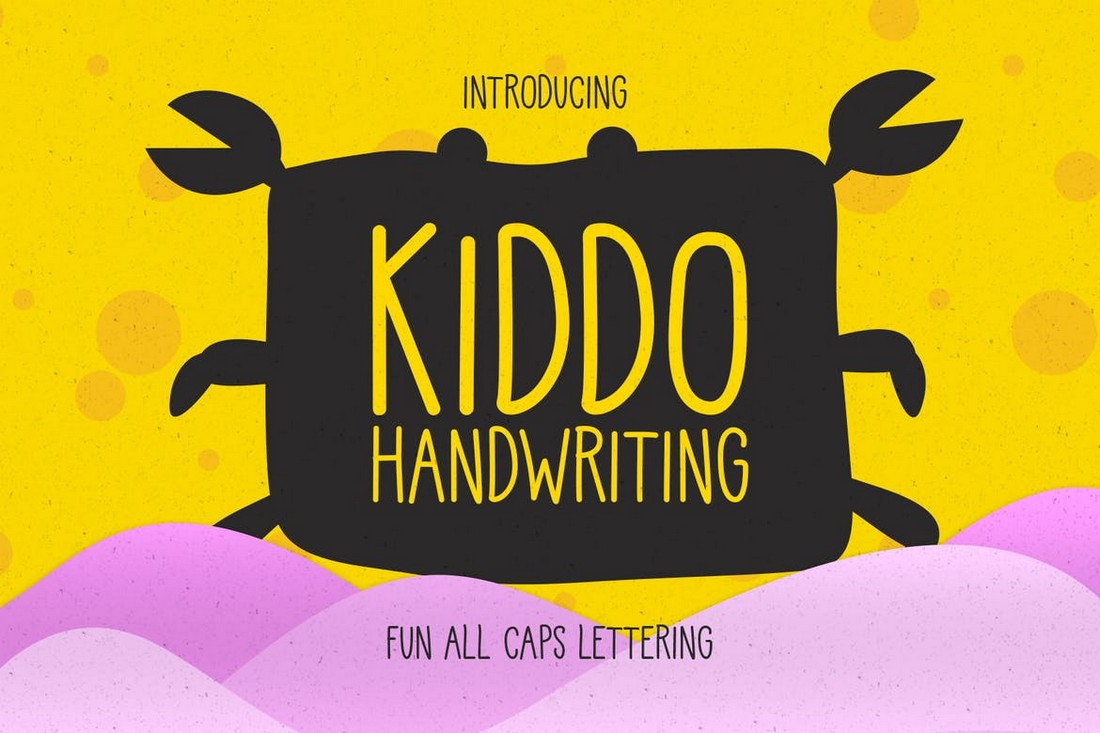 Another handwriting font with a simple and friendly design. This font features tall, narrow, and thin letters that simply create a unique minimalist look. Even though it's titled Kiddo, this font also fits in perfectly with business card designs, labels, and lots of other designs for grown-ups.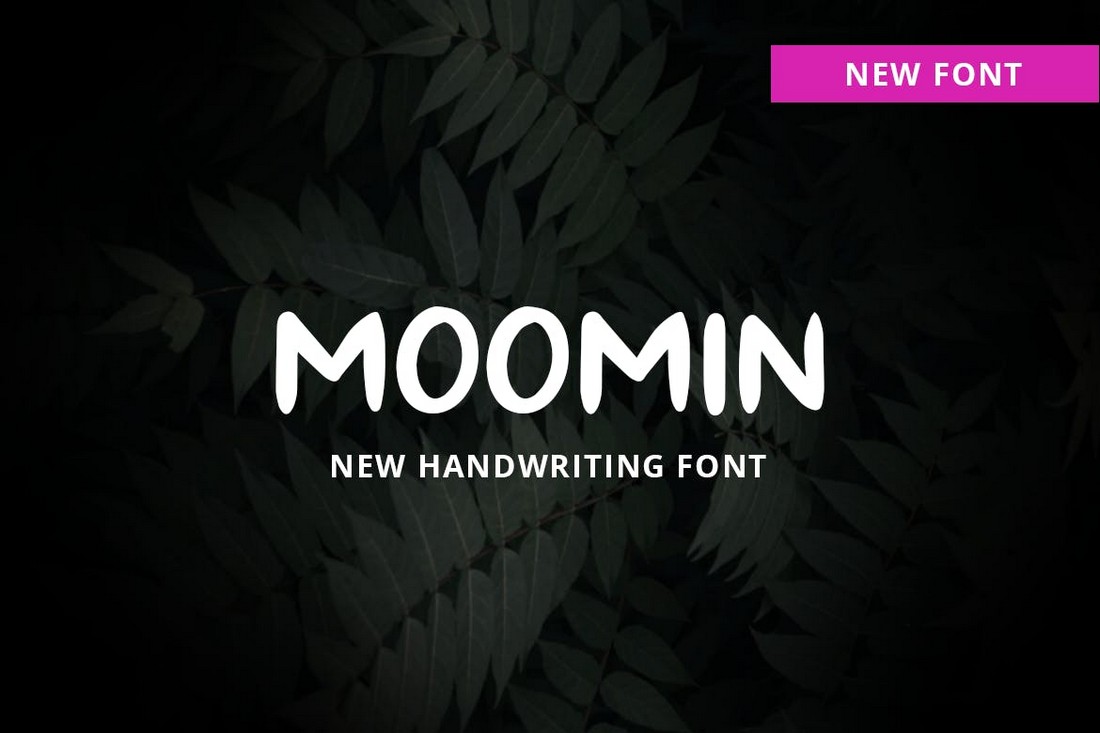 Moomin is a beautiful handwriting font that features a set of simple and minimal letters. It has a very creative look that will make your designs stand out. This font is most suitable for designing fashion brand logos, T-shirt designs, greeting cards, and poster titles.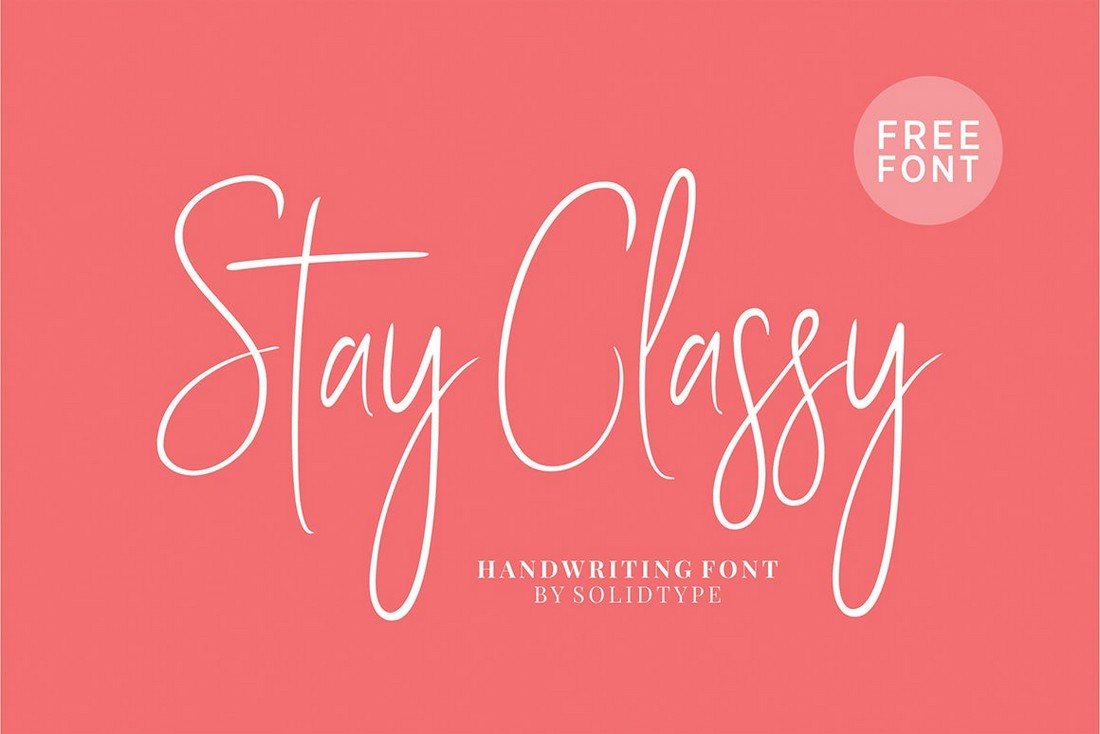 A simple handwriting font with a beautiful script design. This font is suitable for greeting cards, social media posts, and so much more. You can actually use it for free with both personal and commercial projects.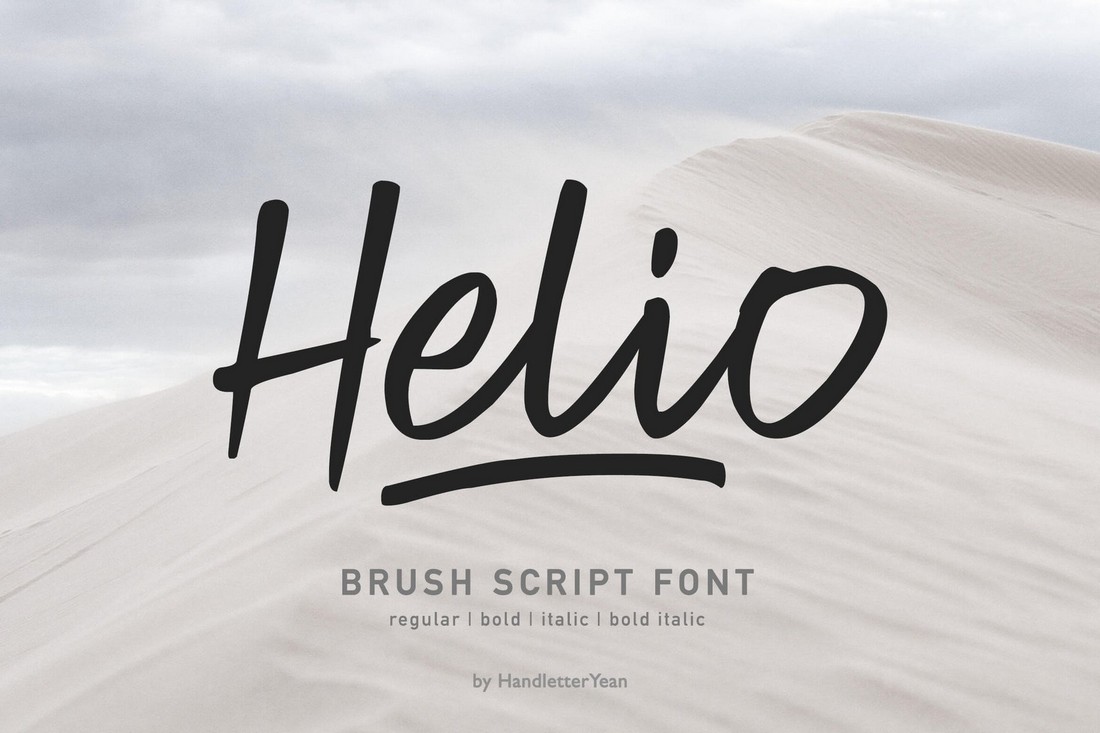 Another simple free font featuring a brush script letter design. This font includes both uppercase and lowercase letters. And you can use it completely free with personal and client projects.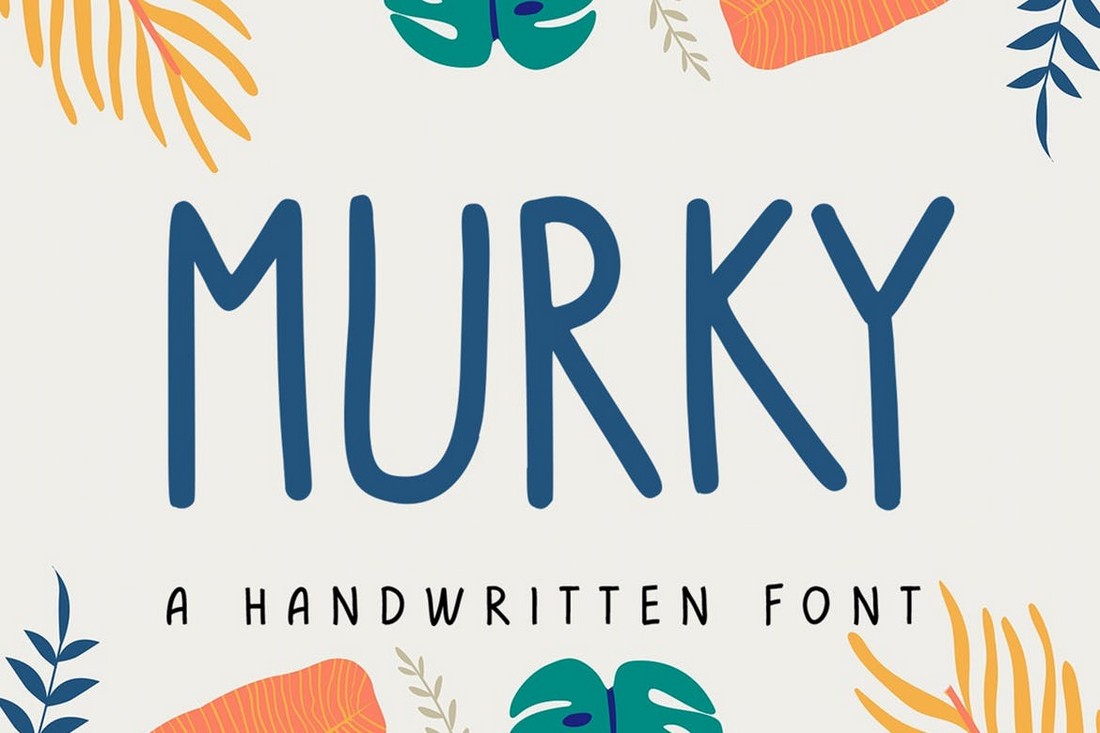 Murky is a simple font with a handwritten letter design. This font also has tall and narrow characters that are most suitable for designing titles for posters and flyers. It's also great for greeting and invitation cards.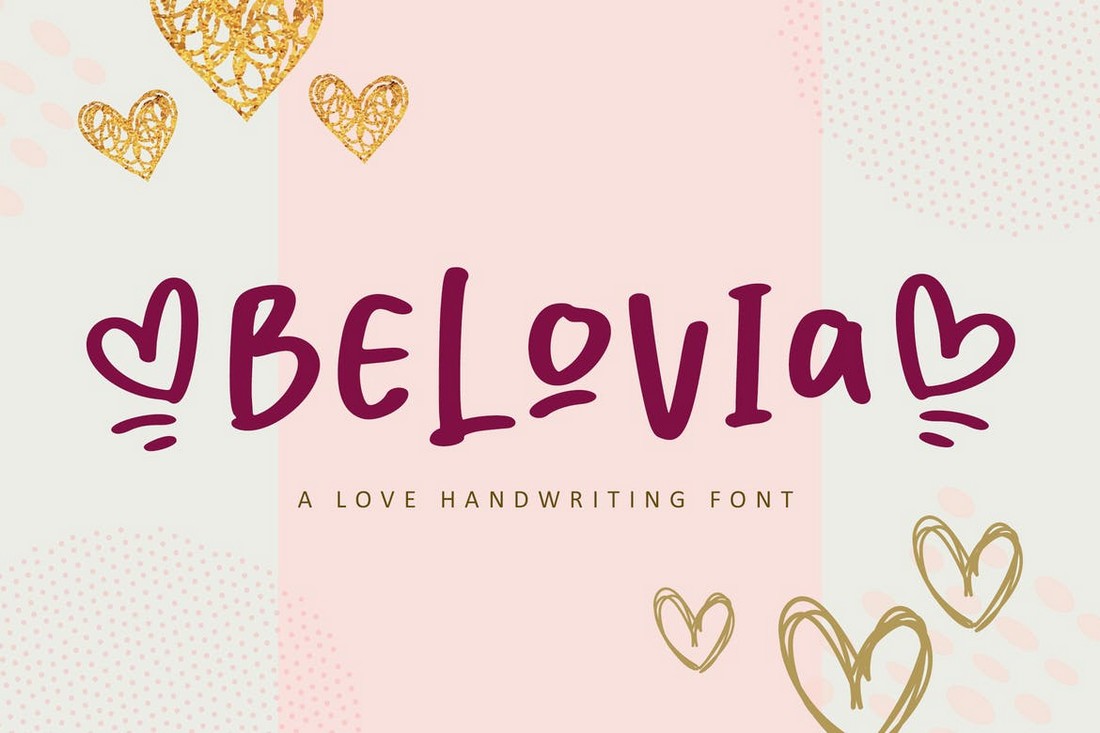 Belovia is a beautiful font that comes with a simple and feminine design. The font also features handwriting style characters with a unique style of its own. This font is ideal for branding designs in the beauty and fashion industries.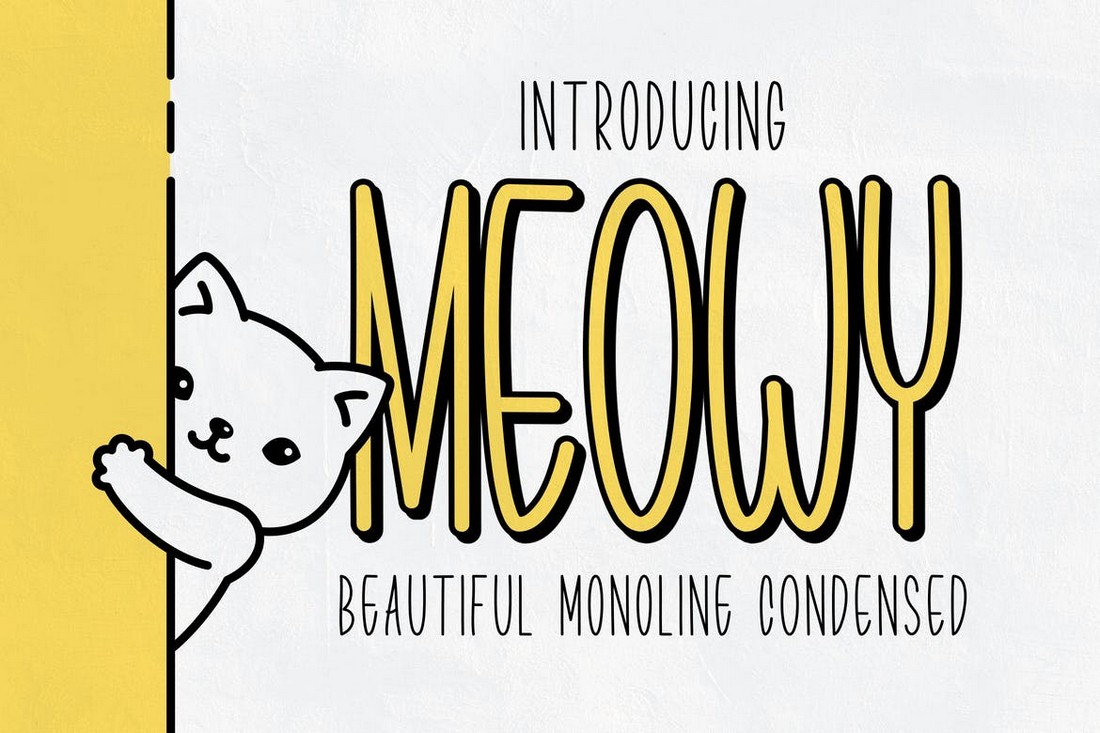 Working on a Christmas-themed greeting card, a school banner design, or a logo design for a pet store? Then be sure to download and experiment with this font. It features a very friendly and fun letter design that will simply make your designs look more exciting.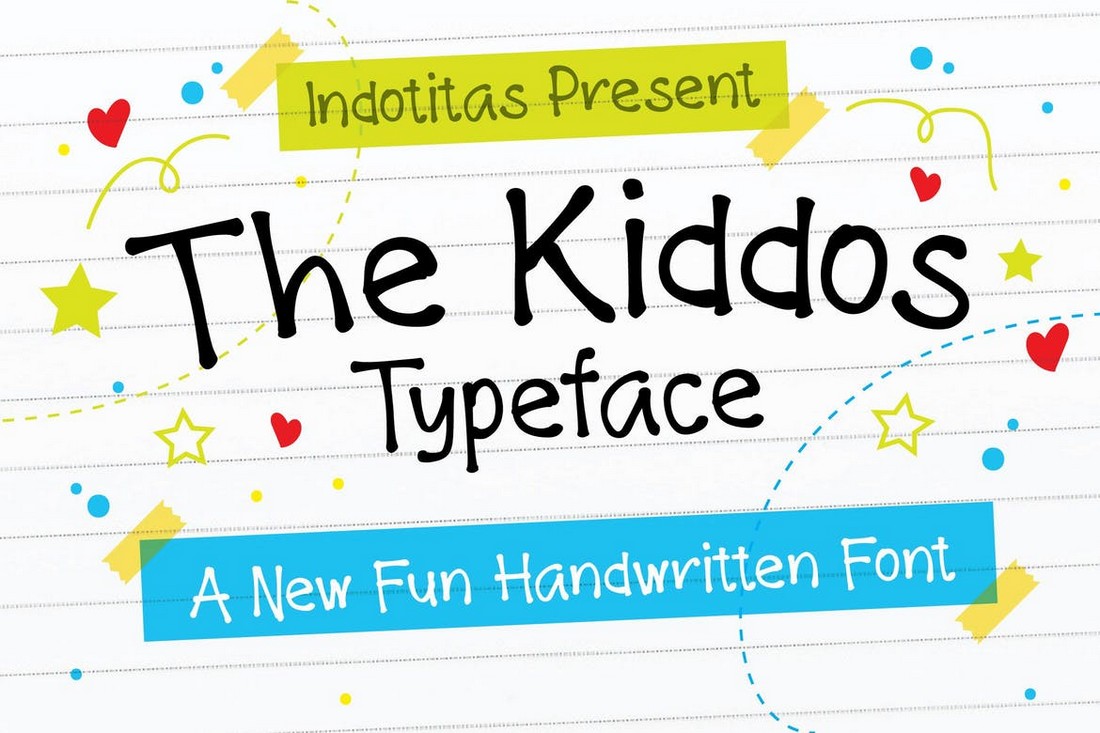 Just as the name suggests, this font will bring out the kid inside everyone. It has a fun letter design that is perfect for kid-friendly designs, educational designs, as well as designs for grown-ups. The font includes both uppercase and lowercase letters with ligatures and symbols.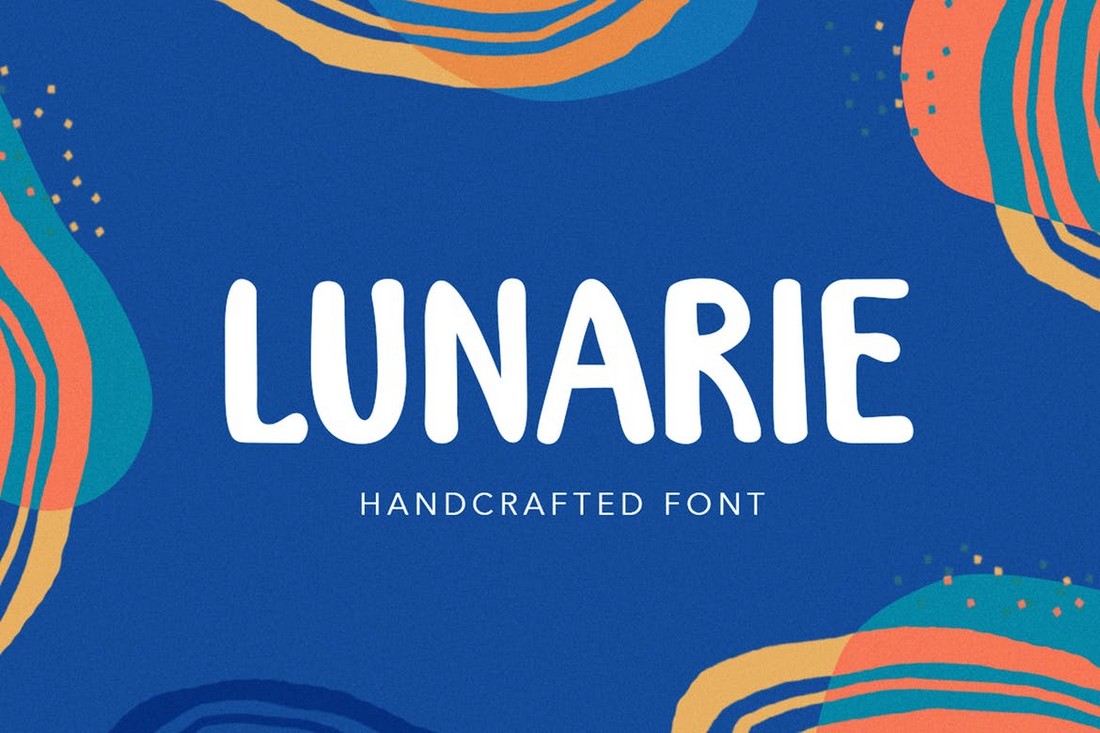 Lunarie is a creative title font that allows you to design titles, headings, and more with a minimal and simplistic design. The font is perfect for everything from logos, signage, posters, T-shirts, and more. It's especially a great font for designing quote posts for social media.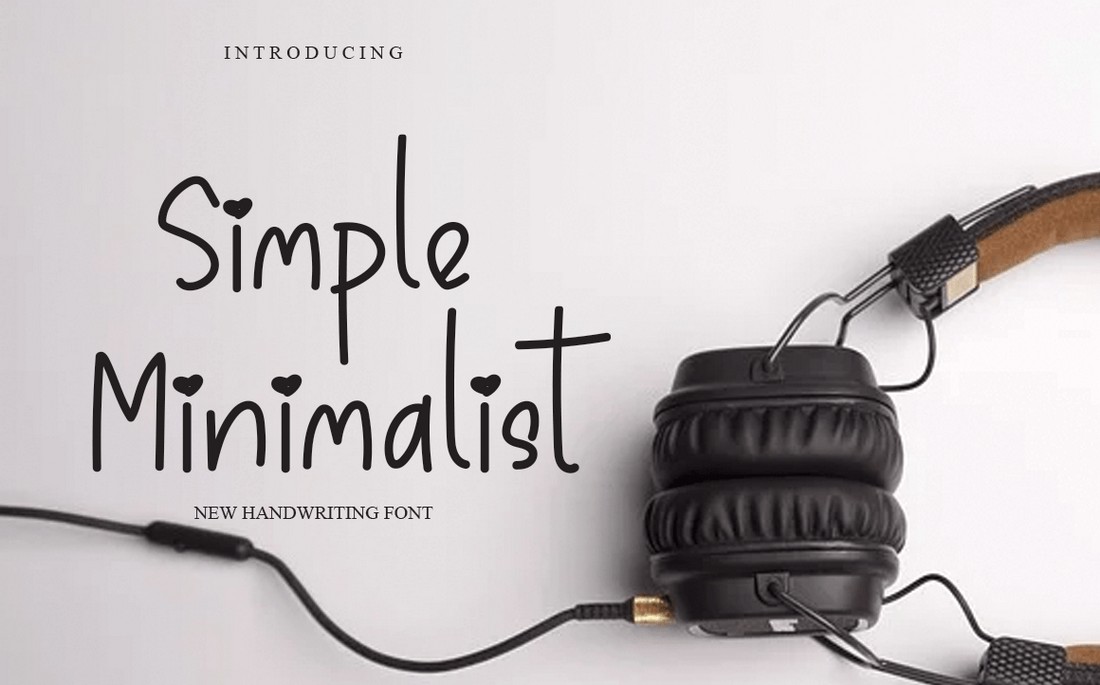 This is a very simple and minimalist font that's just the perfect choice for DIY projects like printing a custom mug, T-shirt, or even a personalized greeting card. You can use it for free with your personal projects.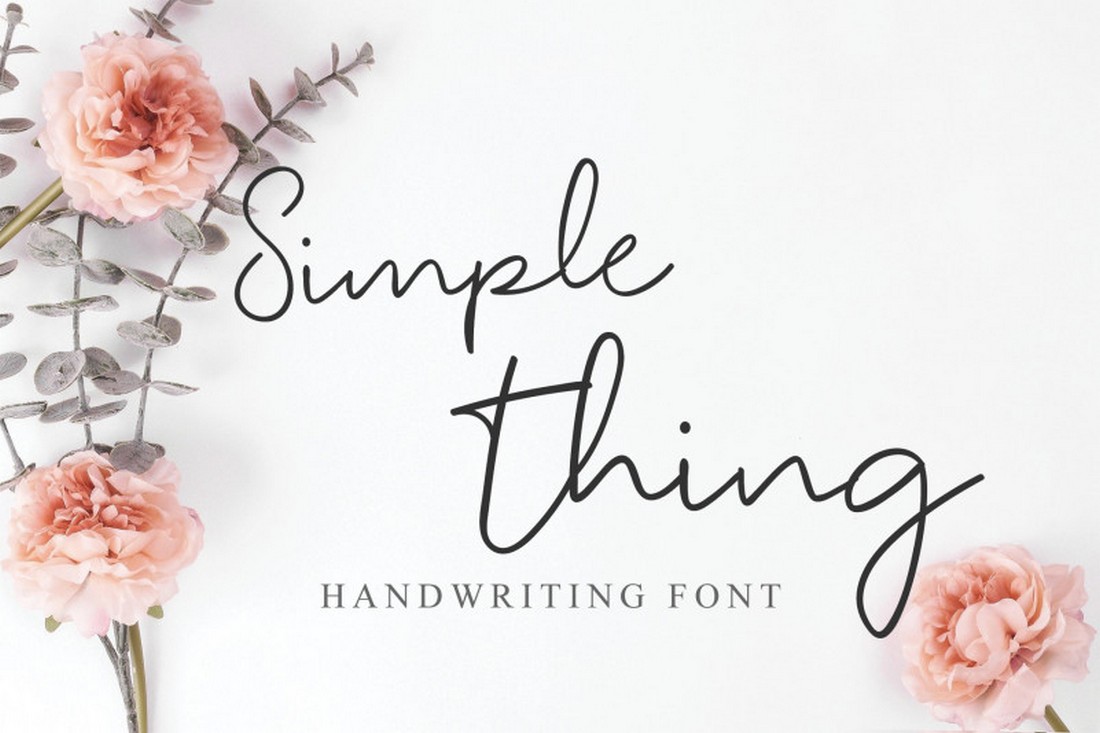 The elegantly flowing design of this font makes it one of a kind. The script handwriting letter design mixed with the simple letters is a great combination that suits this font well.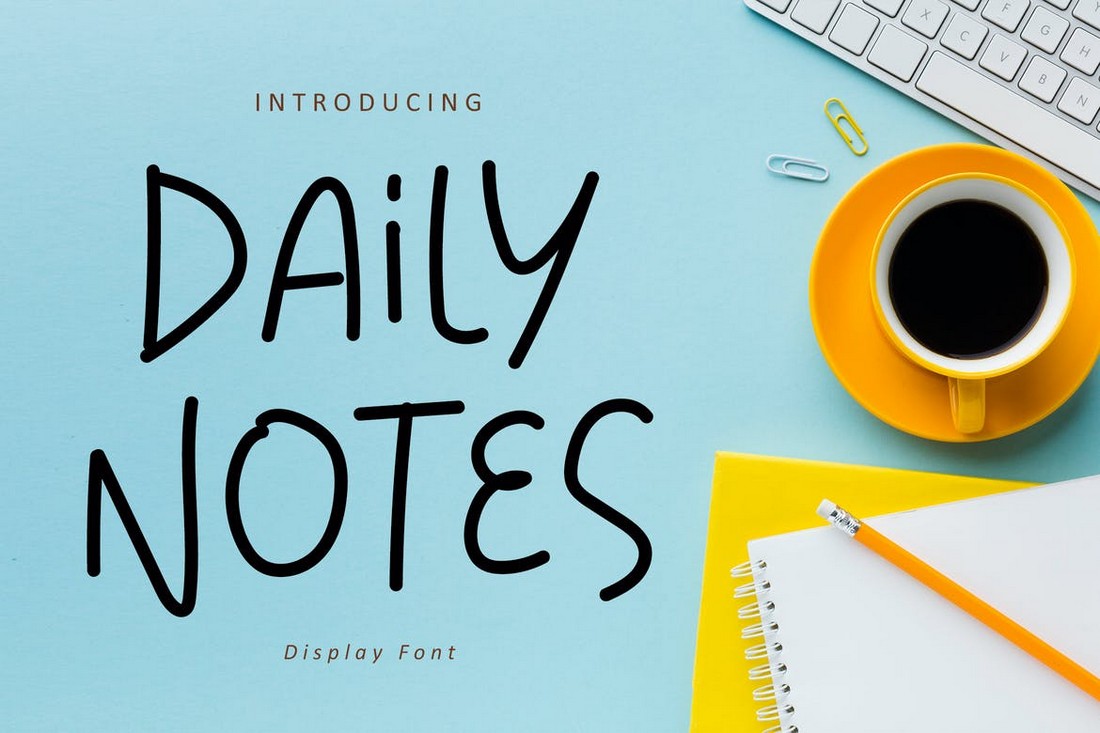 This font will make your typography look more like notes scribbled on a notepad. It's perfect for giving a personal and handwritten look to your title and heading designs, especially for greeting cards, invitation, and flyer designs.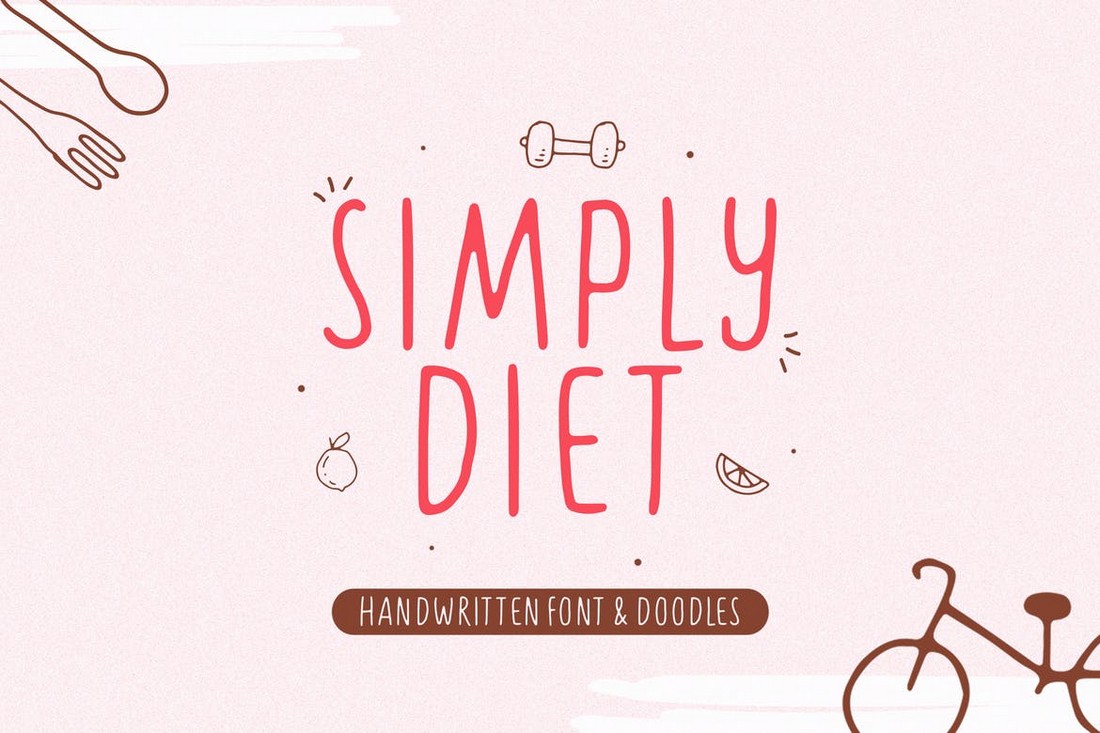 Simply Diet is a beautiful handwritten font that features a clean and simple letter design. It looks perfect on product packaging designs, labels, T-shirts, and everything in between. The font is ideal for feminine designs as well.
A font with a set of fun and quirky characters for crafting wild and stylish designs. You can design casual and fun T-shirts with the font. It comes with both uppercase and lowercase letters.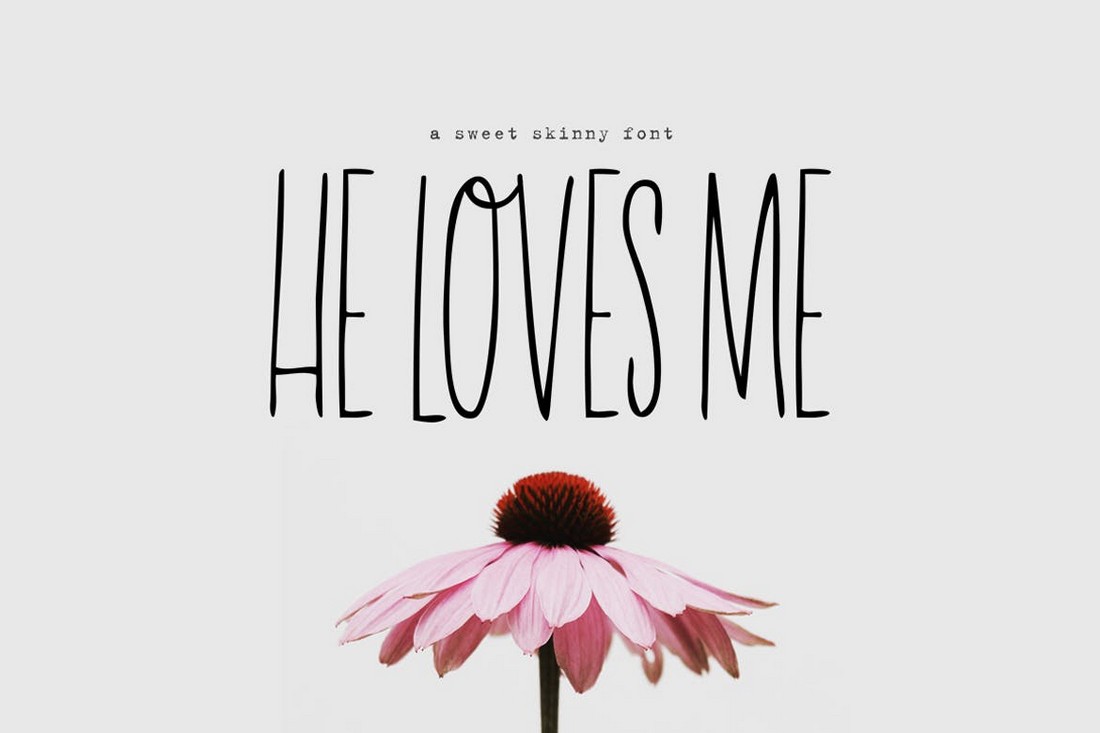 Another simple and minimal font with a set of tall and narrow letters. This font can be used to design greeting cards, mug prints, quote post designs, and much more. It includes both uppercase and lowercase letters as well.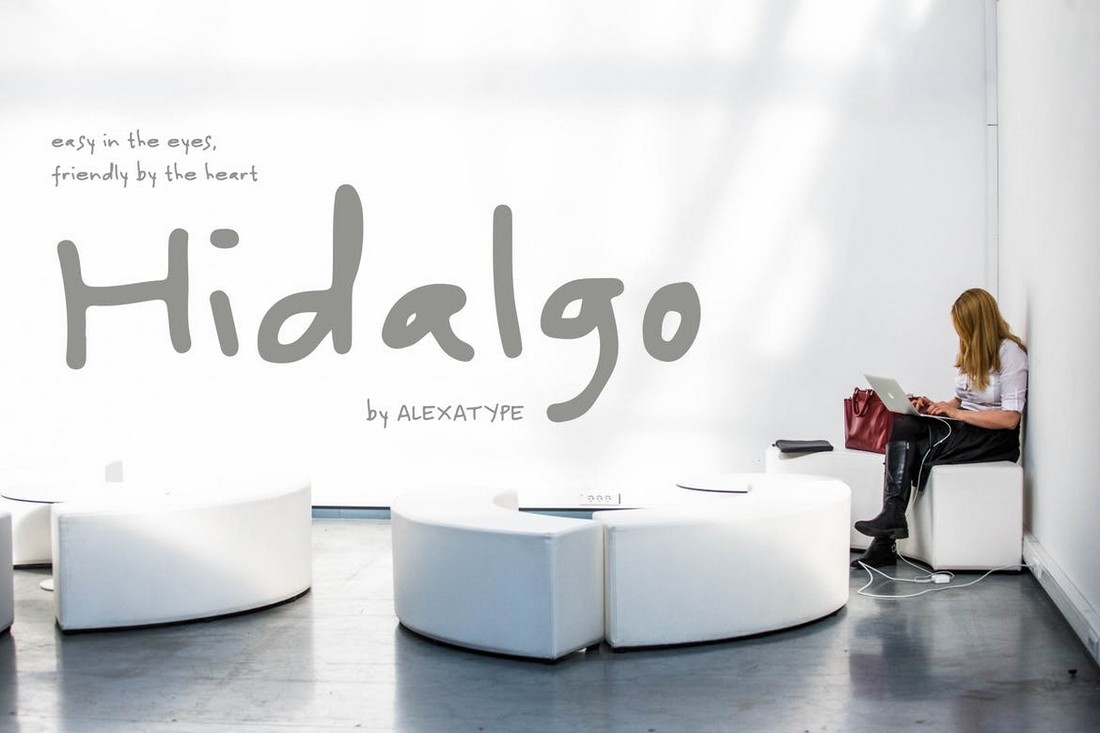 Hidalgo is a very creative and friendly font that has a hand-crafted look and feel. It will surely make your designs look a lot more personalized. The font also includes ligatures and comes in WebFont versions.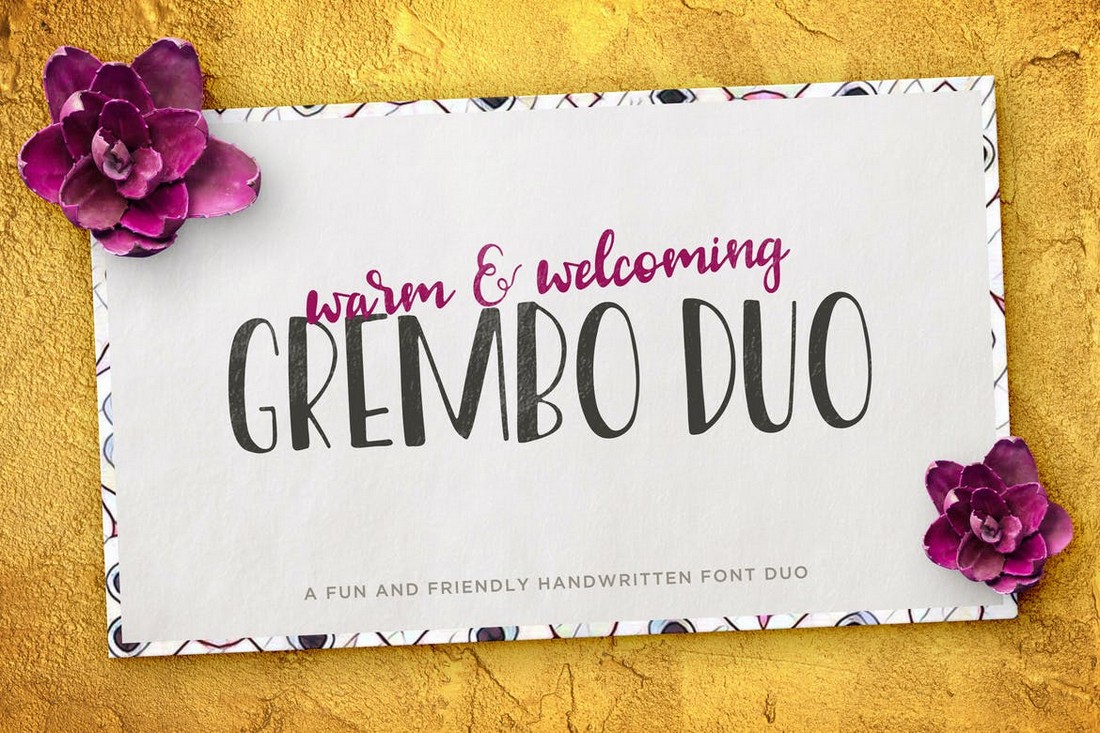 Grembo is a pair of beautiful fonts that includes an all-caps sans serif font and a script font. Both fonts feature warm and friendly designs that also go perfectly together.
For more great fonts, you can check out our best marker fonts collection.
Font Collections
This is our series of beautiful, inspiring collections of fonts and typefaces. These articles feature bold poster fonts, decorative scripts, and everything in-between! Find the perfect font for your next design project with one of these collections.