Type is what meaning looks like, says Max Phillips the founder of Signal type foundry. This quote alone proves the importance of using proper typography in designs. And these free brush, script, and hand-lettering fonts will get you off to a great start.
Typography is not just about improving readability but also giving an identity and meaning to your titles, headings, and paragraphs. You can't achieve that goal without a great-looking font.
Even if you can't afford a high-quality premium font, try to at least get a free font that gives meaning and personality to each and every design you work on. Never settle for the default fonts.
You don't have to spend hours scouring the web to find a great free font. In fact, we did the heavy lifting for you.
In this collection, we're featuring some of the best free brush, script, and hand-lettering fonts you can download for free. Have a look.
Download thousands of stunning premium fonts and typefaces with an Envato Elements membership. It starts at $16 per month, and gives you unlimited access to a growing library of over 2,000,000 fonts, design templates, themes, photos, and more.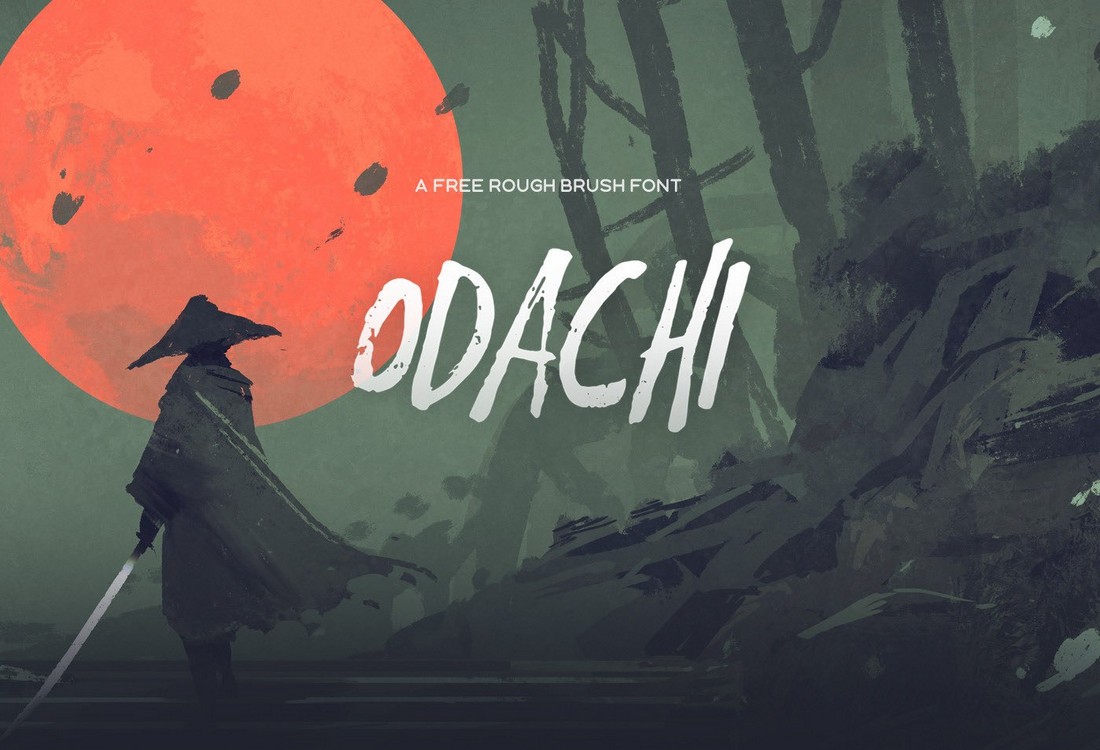 If you're looking for a font to add a unique personality to your designs, this font is for you. Odachi is a creative brush font that comes with a design inspired by Japanese culture. It features a rough textured letter design with all-caps characters. The font is completely free to use with your personal and commercial projects.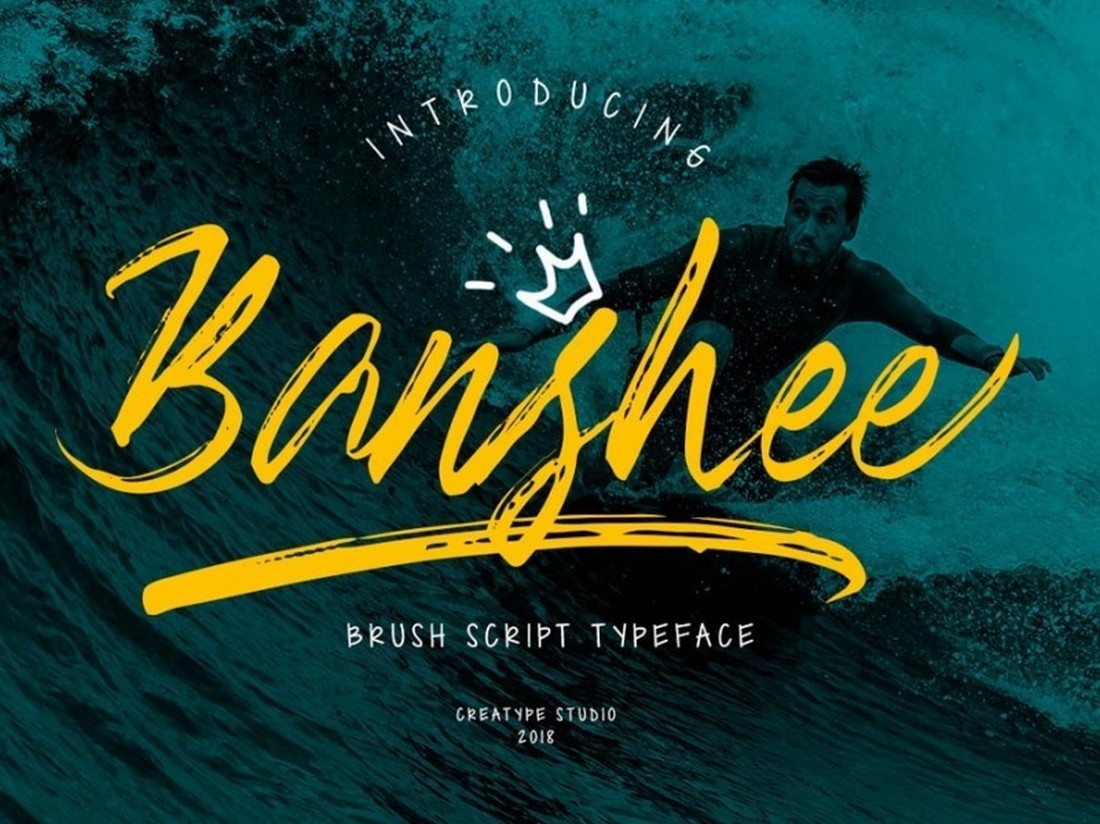 Many modern brands now use brush fonts to add a creative touch to their logo and branding designs. This is a font made just for that job. It features a set of very stylish handcrafted letter designs that will fit in well with lifestyle and fashion brands. It's free to use with your personal projects.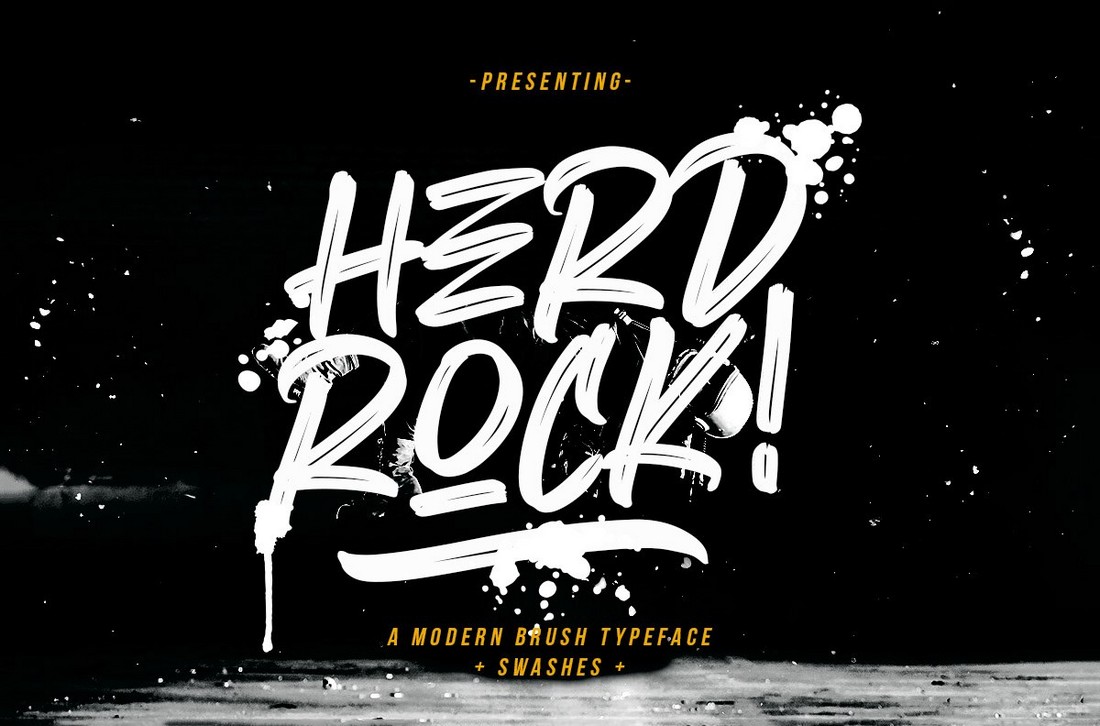 Give your designs a creative urban look using this stylish brush font. It comes with beautiful letter design and lots of swashes that will make your titles and headings look like they were freshly painted with a brush. You can use it for free with personal projects.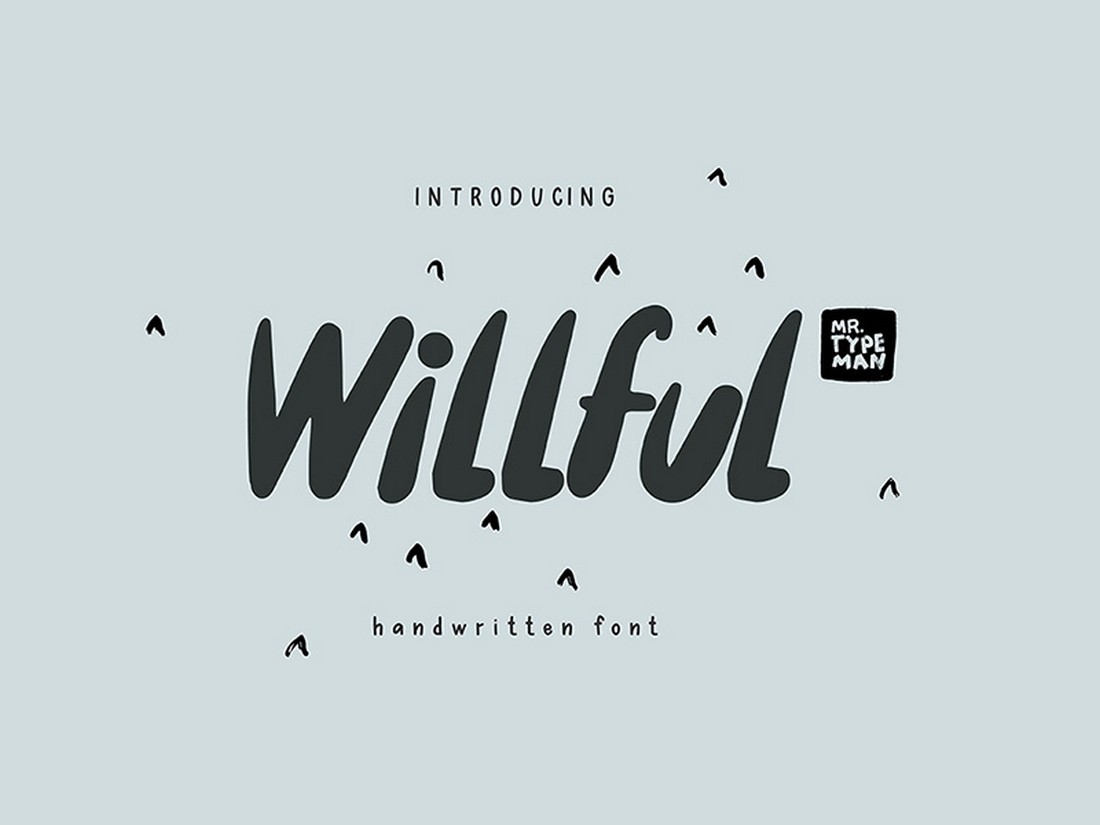 At first glance, you'll notice how this font creates a calm and soothing feeling. It seems perfect for crafting titles for designs related to children as well as for various other creative projects such as social media designs.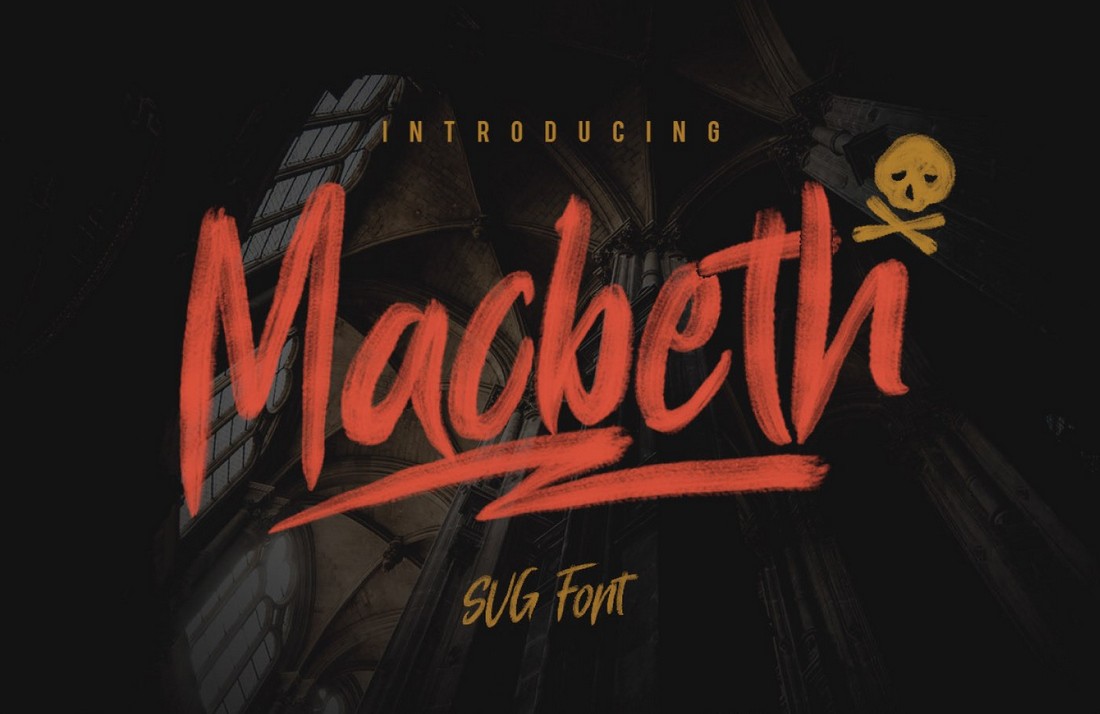 This free brush font comes with a very realistic-looking letter design. The letters actually look like they were drawn by hand. It's most suitable for designing titles for posters, flyers, and website headers. Especially related to music and entertainment. You can use it for free with commercial projects as well.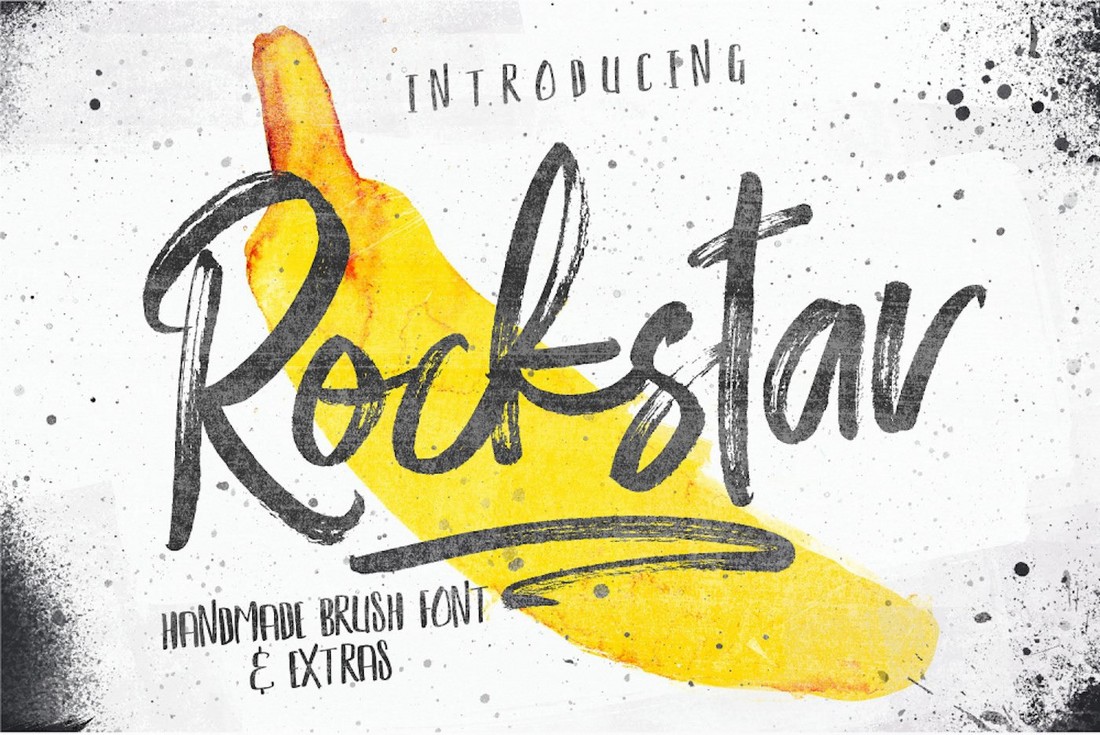 Just as the name suggests, Rockstar is a great free brush font you can use to create amazing posters and banners for music artists and brands. Of course, you can use it with many other designs as well. The font is available in two versions featuring a regular and a display version. There are many alternates and swashes too.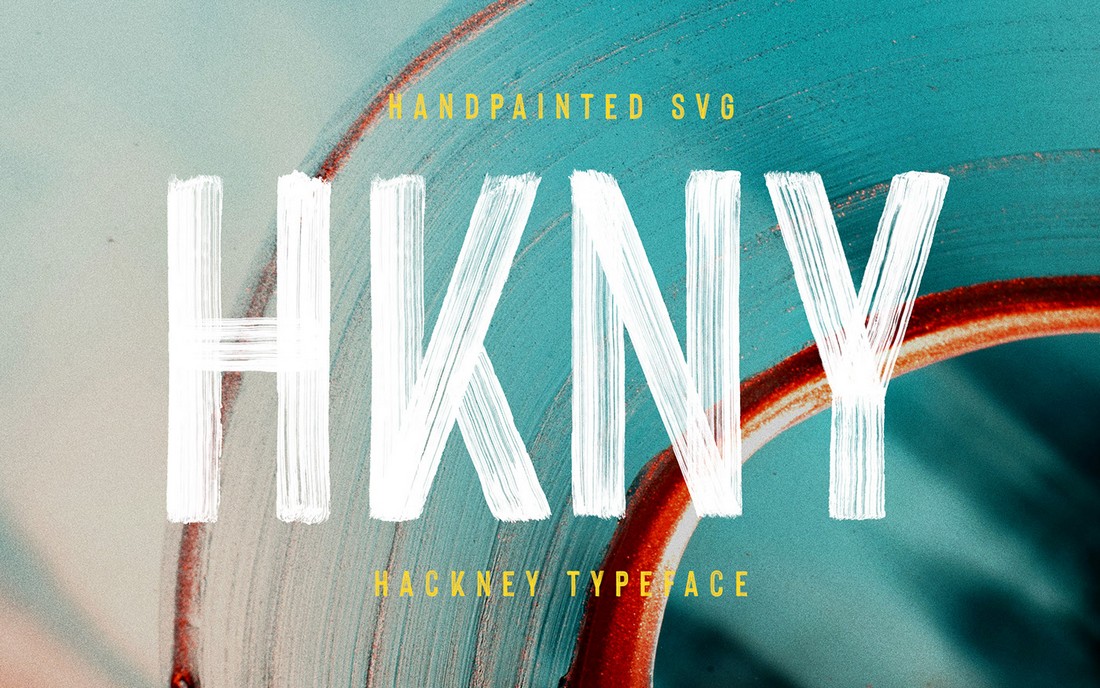 Give your designs an authentic hand-crafted look using this free font. It features a letter design unlike any other. The rough and textured designs that show the brush strokes give the font a bold look and feel. The free download includes a TTF version of the font.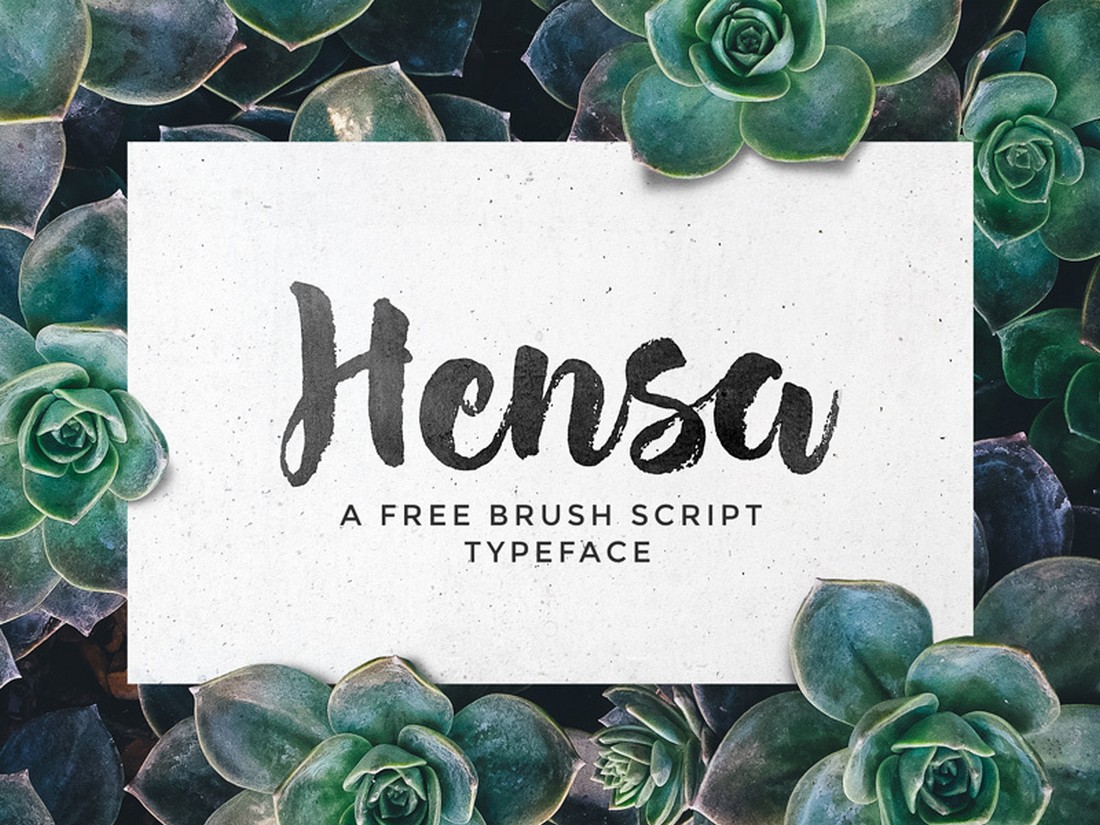 Hensa is a beautiful script font. But what makes it even better is that it's also a brush font. The mix of brush and script gives it a kind of look that's perfect for designing greeting cards and wedding invitations. You can use it for free with personal projects.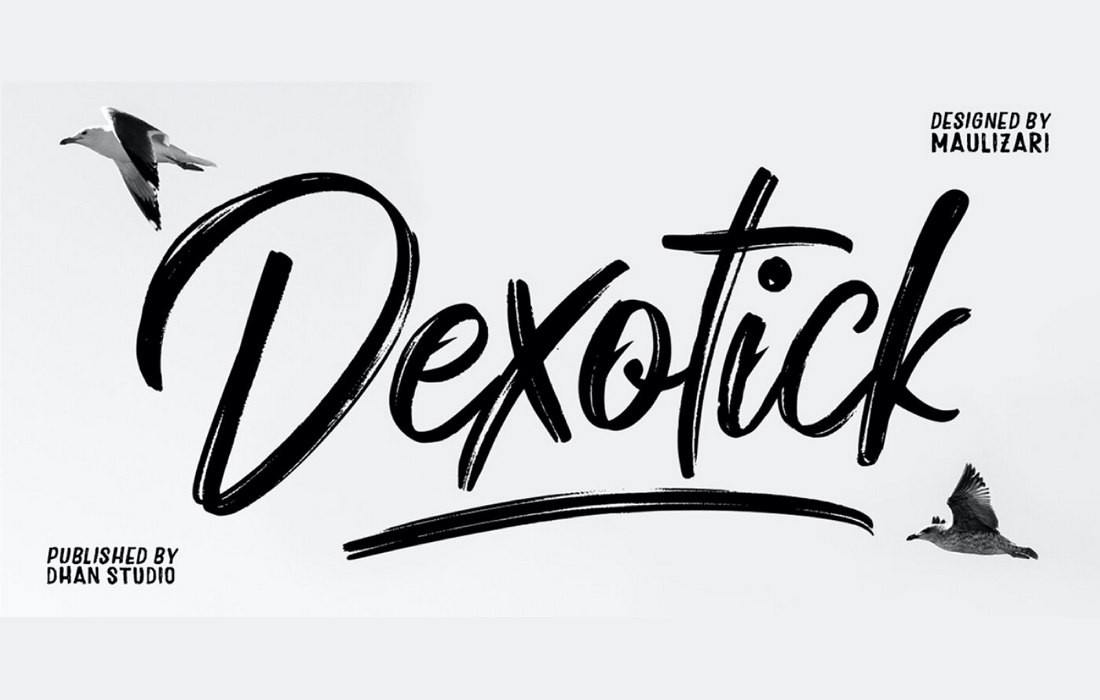 Dexotick is another free brush font that features a handwritten design. The letters of this font look just as if they were drawn with a real brush. It's perfect for designing everything from website headers to packaging prints and much more. You can freely use it with commercial projects.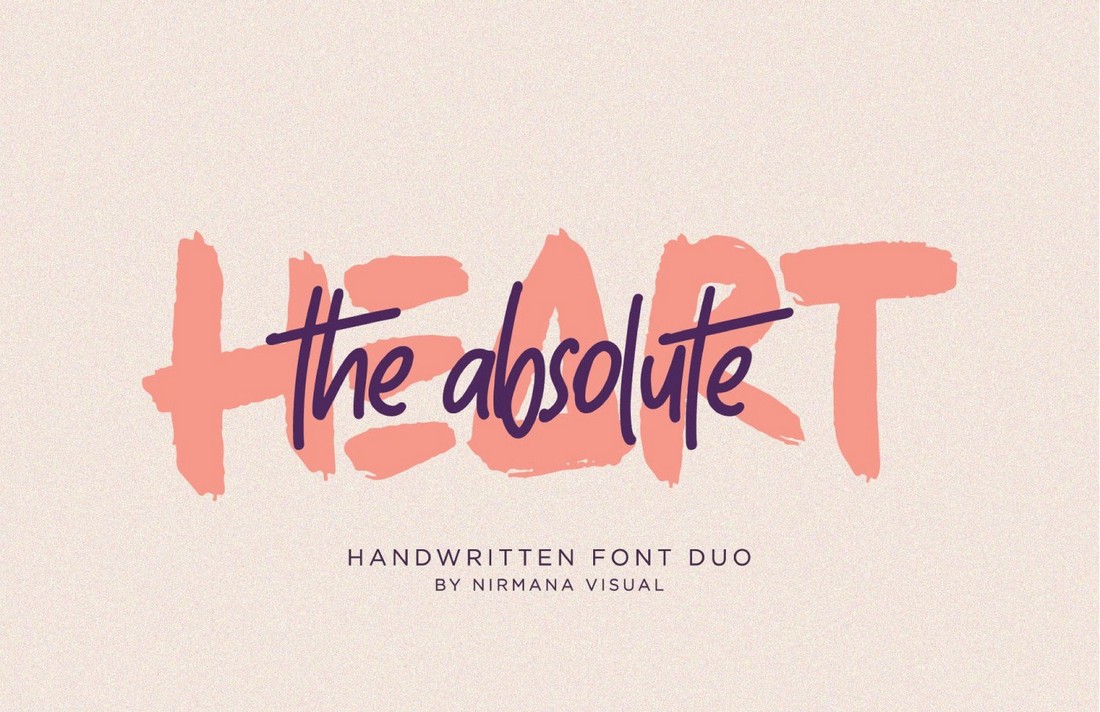 This is a two in one bundle that includes two fonts that match perfectly well together. It features a regular handwritten script font for sub-headings and paragraphs. And a hand-lettering brush font with a bold look for crafting titles and headings. Both fonts are free to use with your personal projects.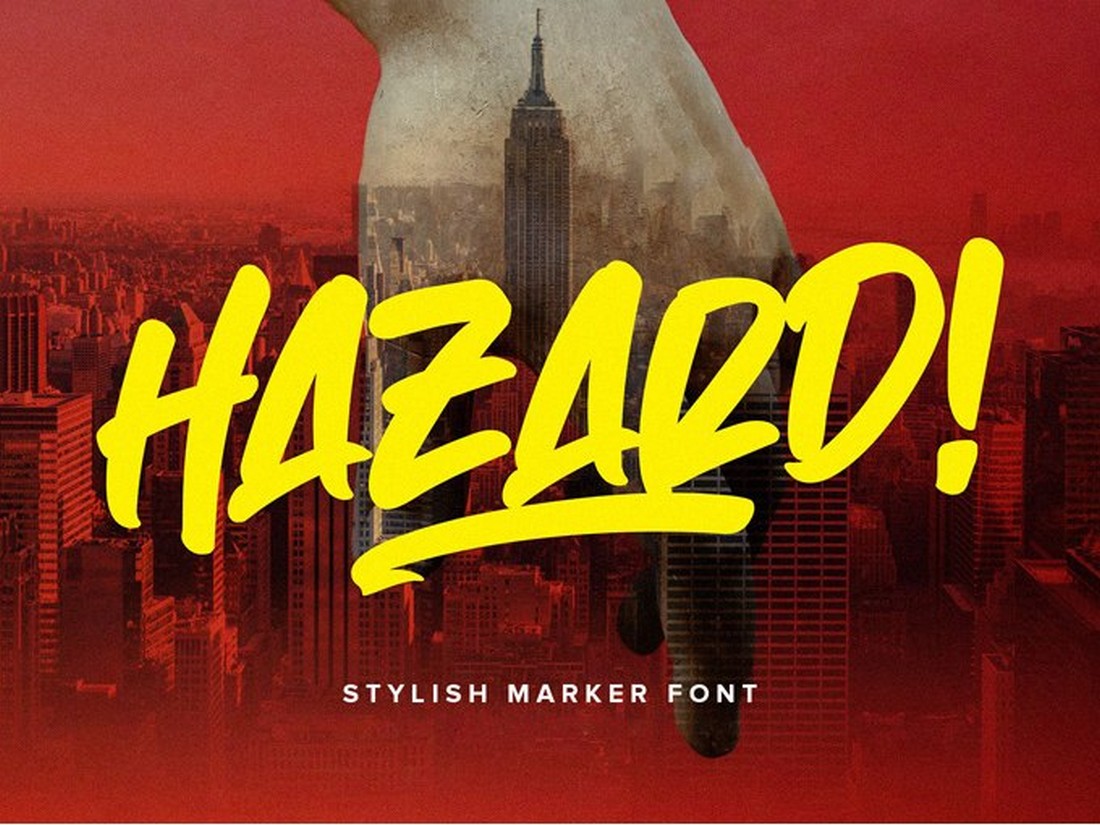 Marker fonts are also a type of brush font. Instead of the rough brush stroke texture, you get a smooth brush stroke design with marker fonts. This free font is perfect for all designs that require smoother text. You can use it for free with personal projects.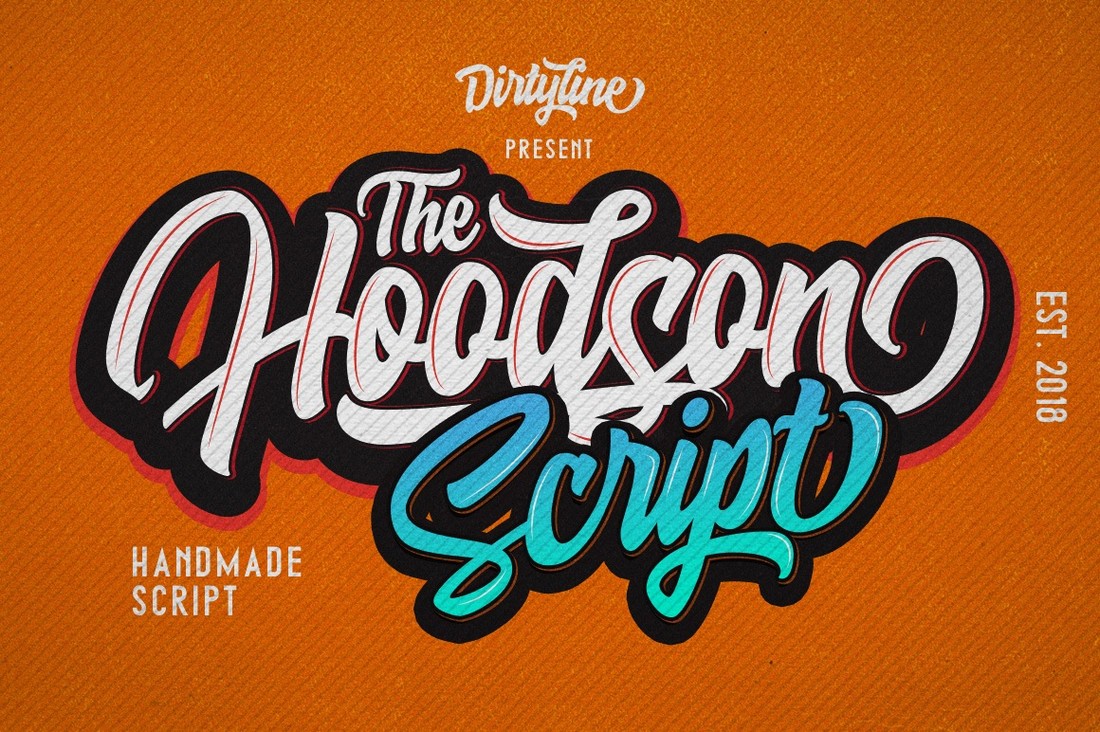 Hoodson is a beautiful handmade script font that's ideal for crafting headings and titles for modern designs. The font has a unique design inspired by hand lettering fonts. And it uses a creative script style as well. It's perfect for both print and digital designs.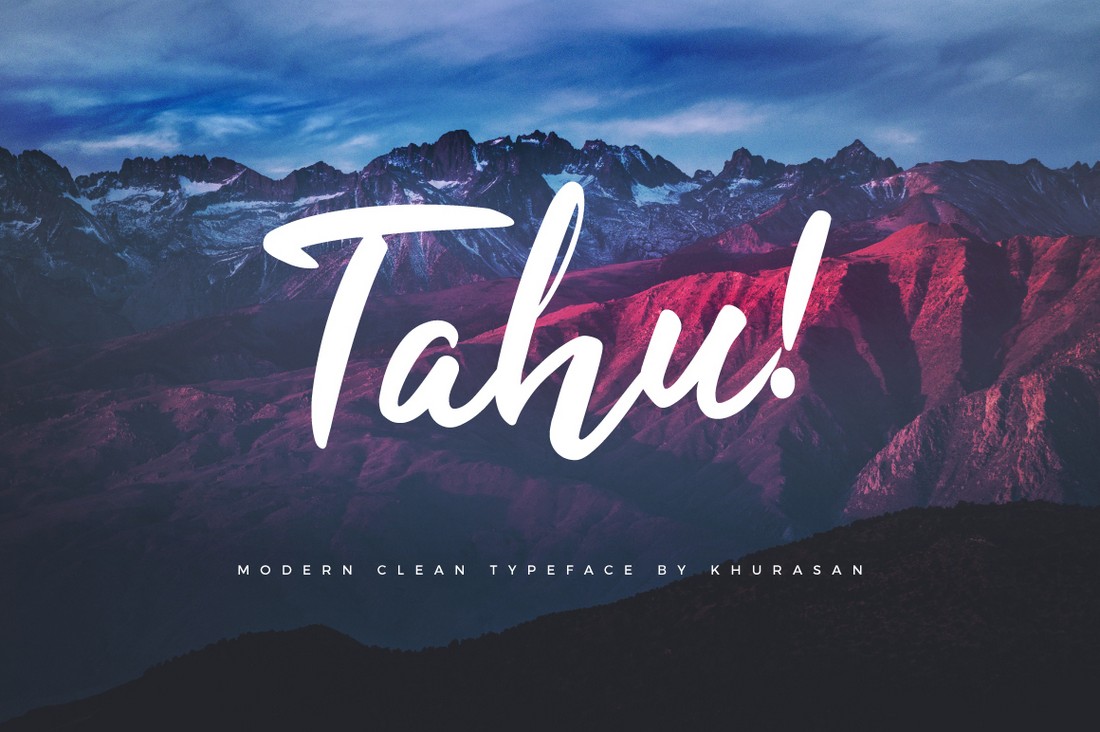 Tahu is the kind of font you get when you mix brush fonts with a script design. It features a beautiful flowing letter design that will look great on website headers, social media posts, and even on greeting cards. You can download and use it for free with personal projects.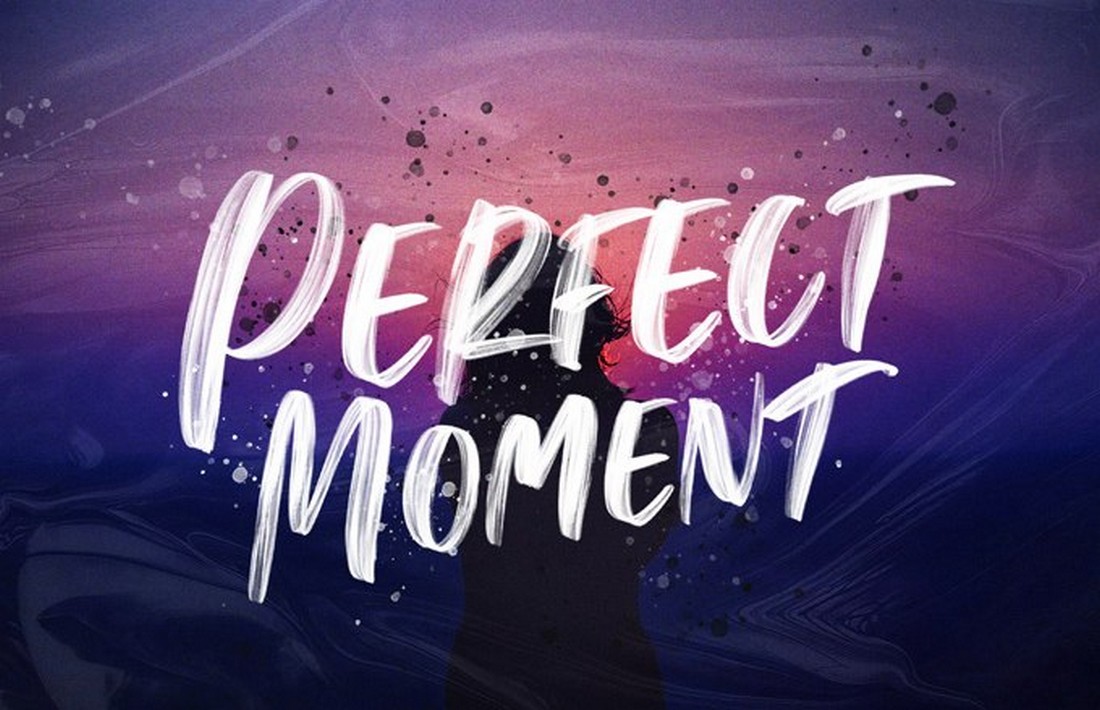 This handwritten brush font is a great choice for creating a bold and unique title for posters and flyers. The natural brush texture of the letters makes it one of the best fonts on our list. It includes lots of alternates and glyphs as well.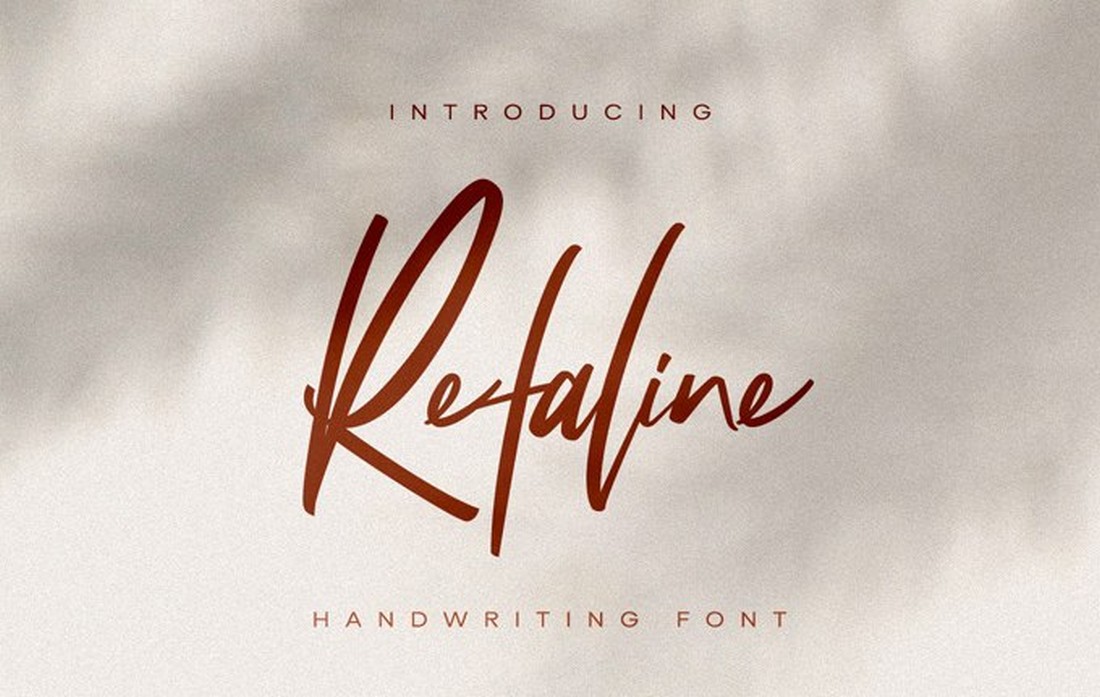 An elegant script font for designing art. This free font is all you need to add a classy and luxury look to your designs. You can use it to design logos, signage, business cards, and more. Grab it for free and use it with your personal projects.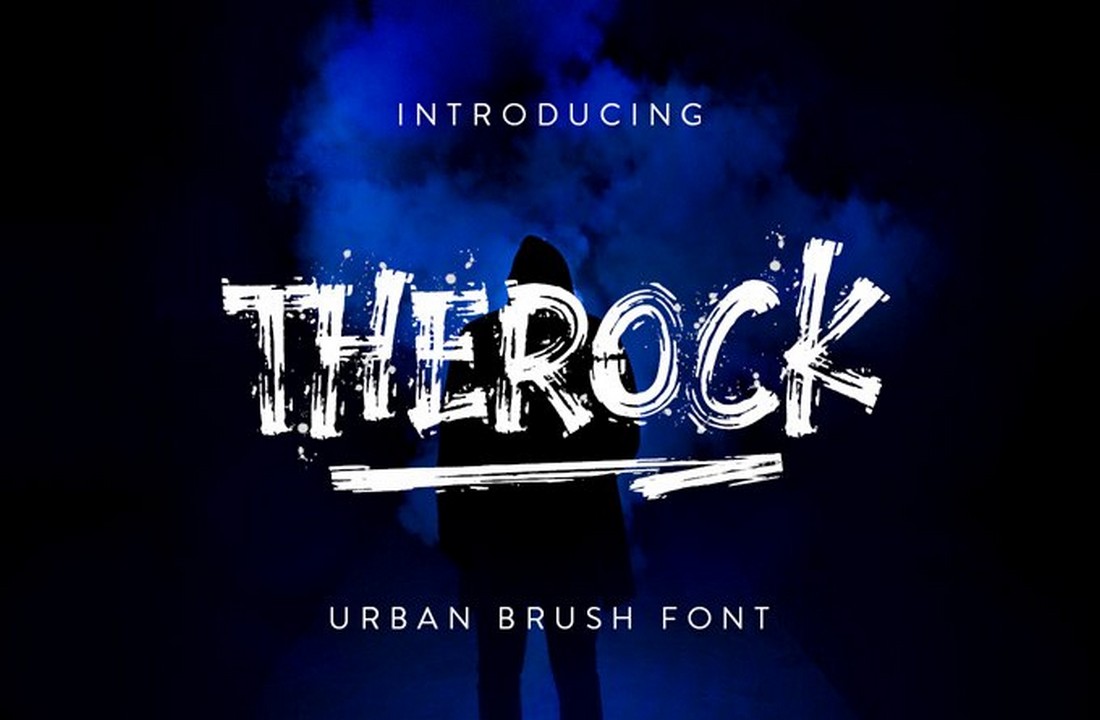 Featuring an unusual letter design, this free brush font will certainly make your posters, flyers, and banners stand out from the crowd. The font comes in two versions featuring regular letters and swashes. You can create amazing designs with this font duo.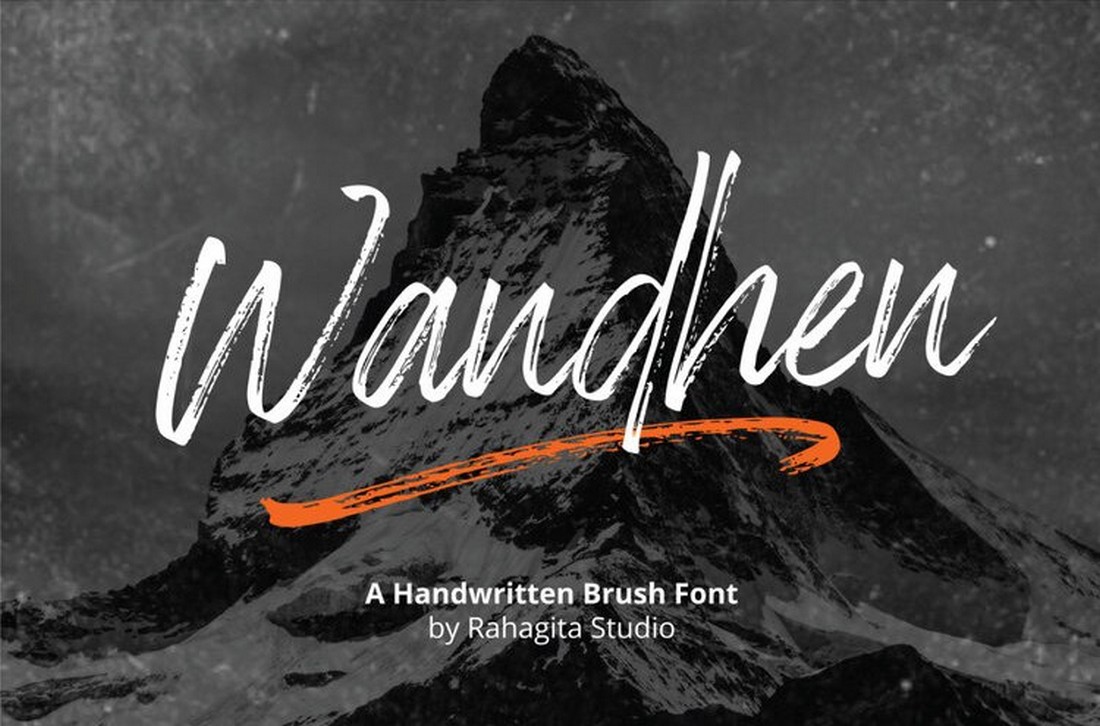 Wandhen is a beautiful brush font with a handwritten design. This font is perfect for your modern website designs, social media designs, and even brand logo designs. You can use it for free with personal projects.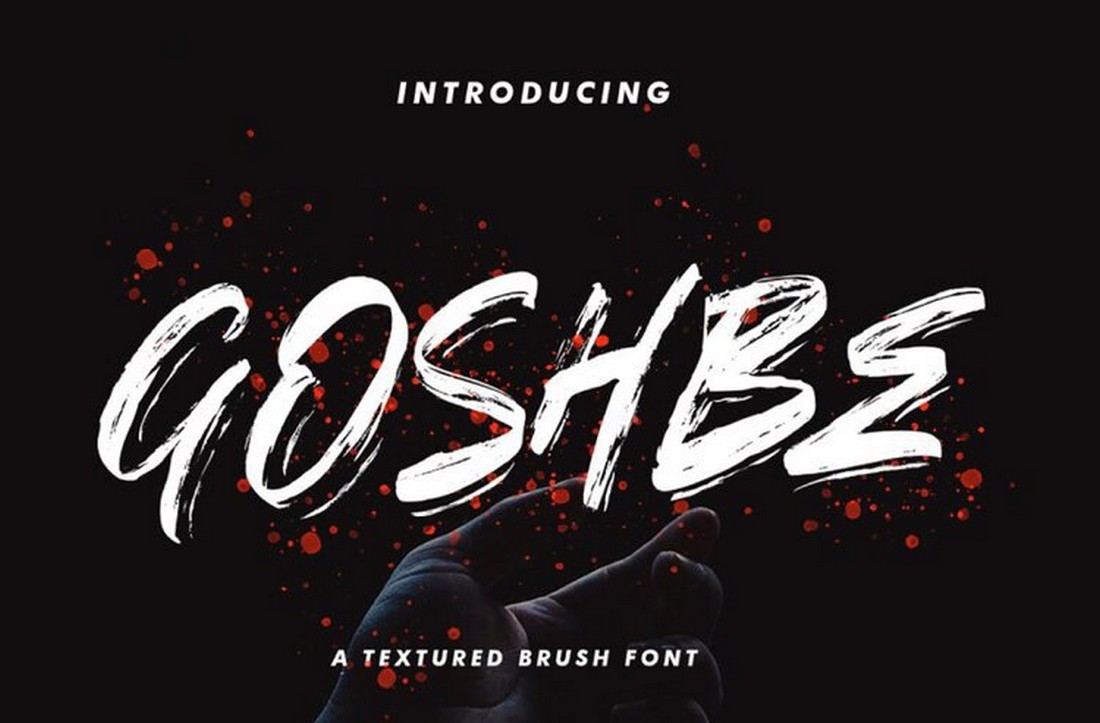 Give your creative designs an urban hipster look using this great font. It features a stylish brush stroke texture that will look great on all sorts of digital and print design projects. It's also free for personal use.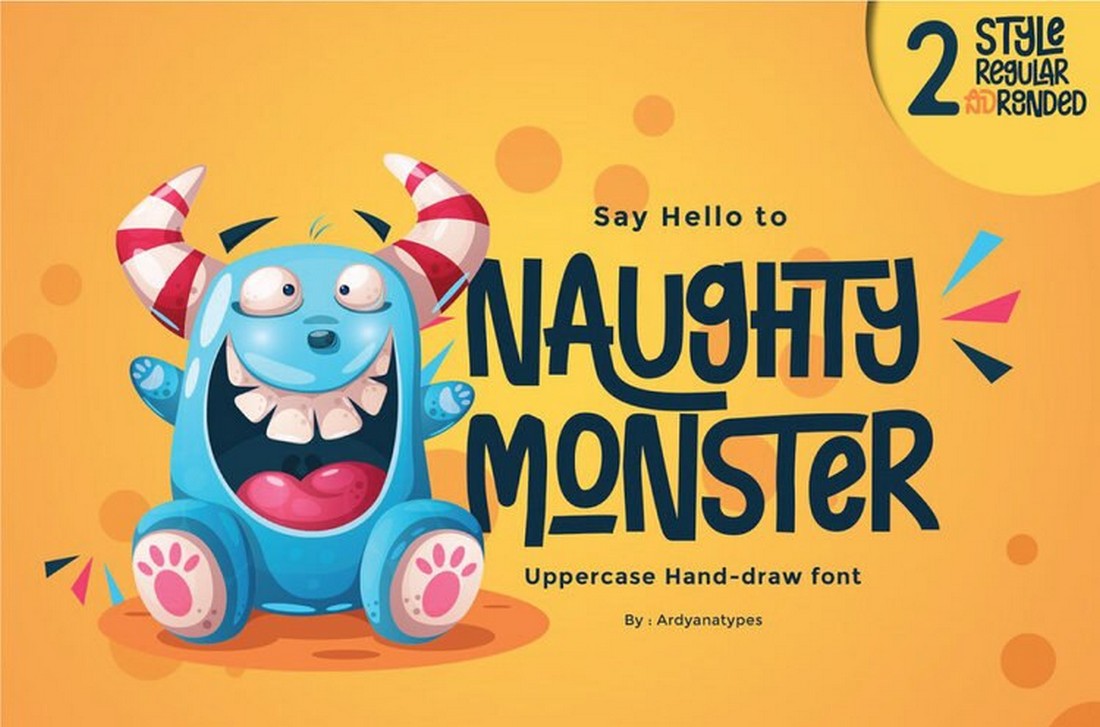 Design for children needs to have an appropriate font. This fun and quirky font is simply perfect for all kinds of kid-themed projects as well as many other types of entertaining designs. It includes lots of ligatures and alternates as well.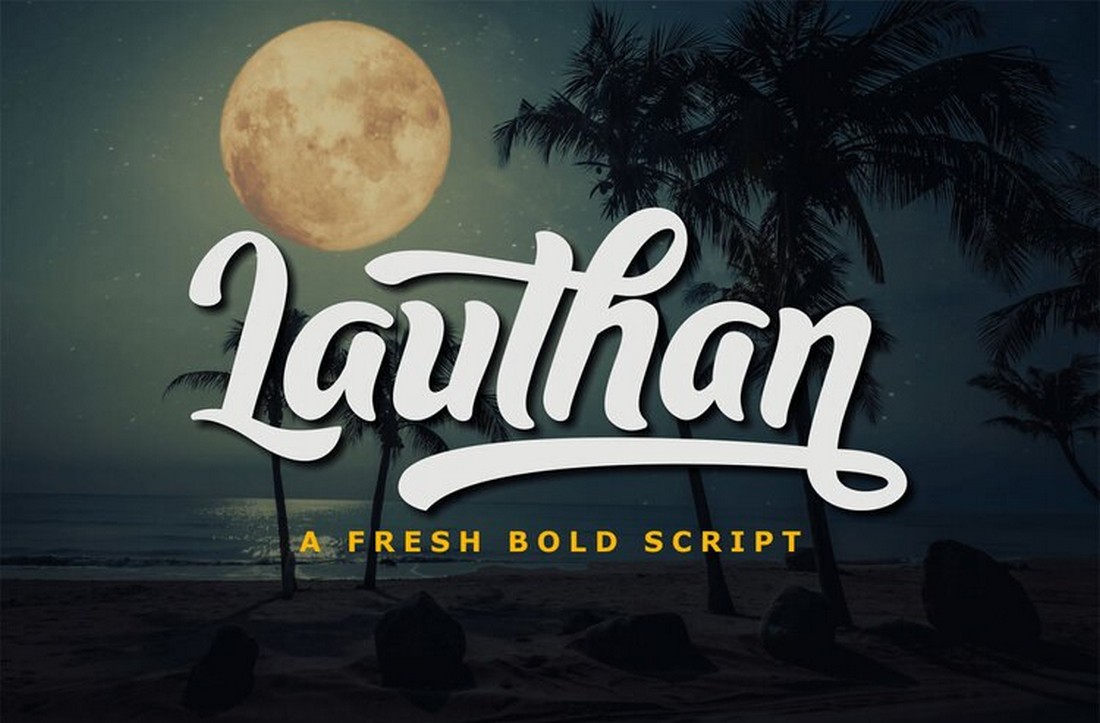 Featuring a creative and bold look, this free script font comes with a unique style of letter design. It includes both uppercase and lowercase letters to match all types of designs. The font goes well with T-shirt designs.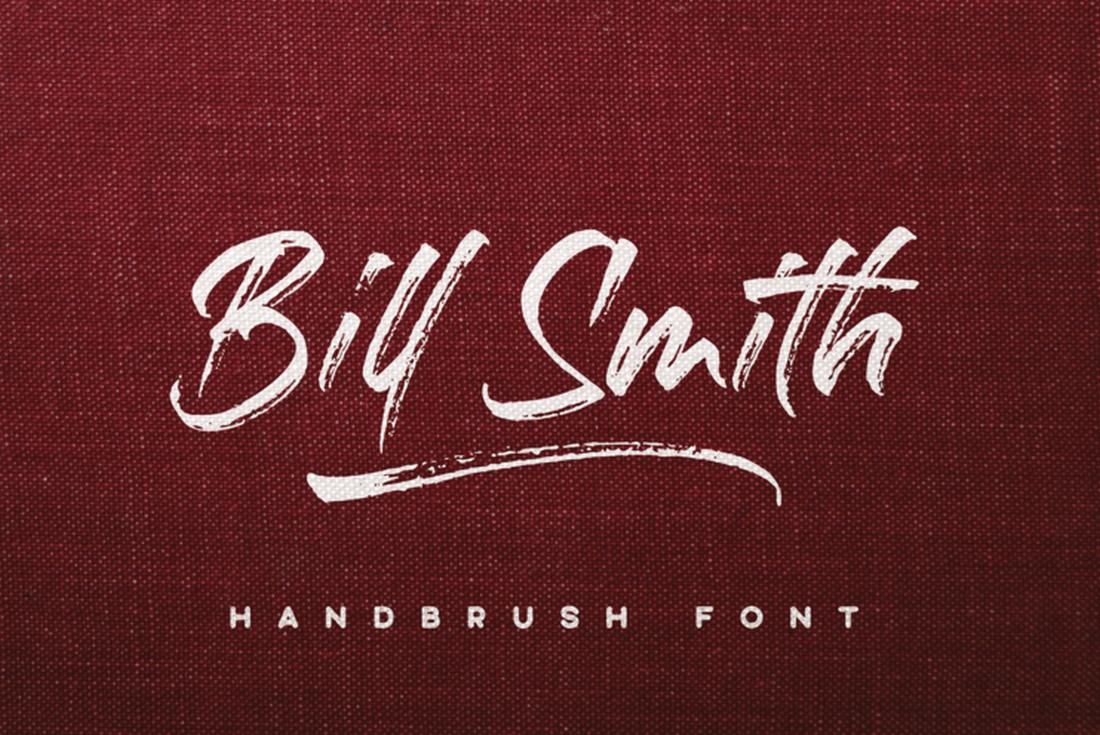 Brush fonts are rarely used as signature font. But, this font seem like the perfect choice for designing a signature-style logo for a business card. You can use it for free with your personal projects.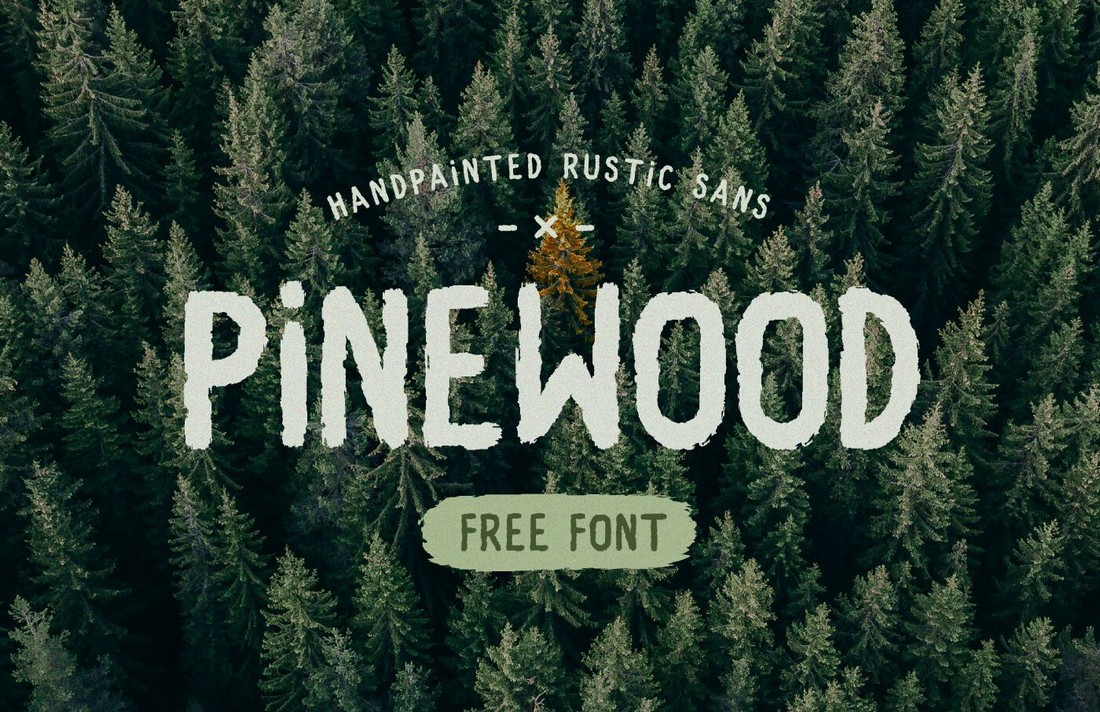 Pinewood is a creative hand-painted font that features a set of characters with an unusual textured design. It comes with a set of all-caps letters, except the letter "i" features a lowercase design. Unusual? Yes, but also kind of creative too.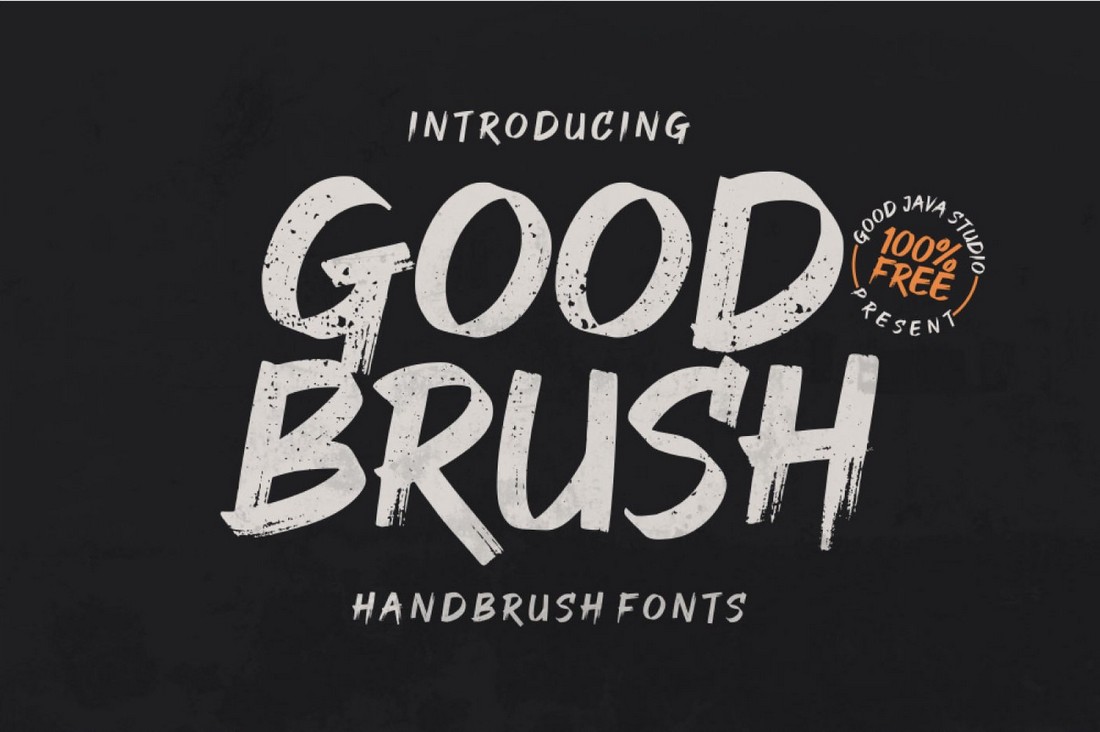 This free brush font is one of the best on our list. Just by looking at the preview image, you can see how amazing the letter design really is. The texture, brush strokes, and the shapes are simply perfect. Especially for designing big and bold titles.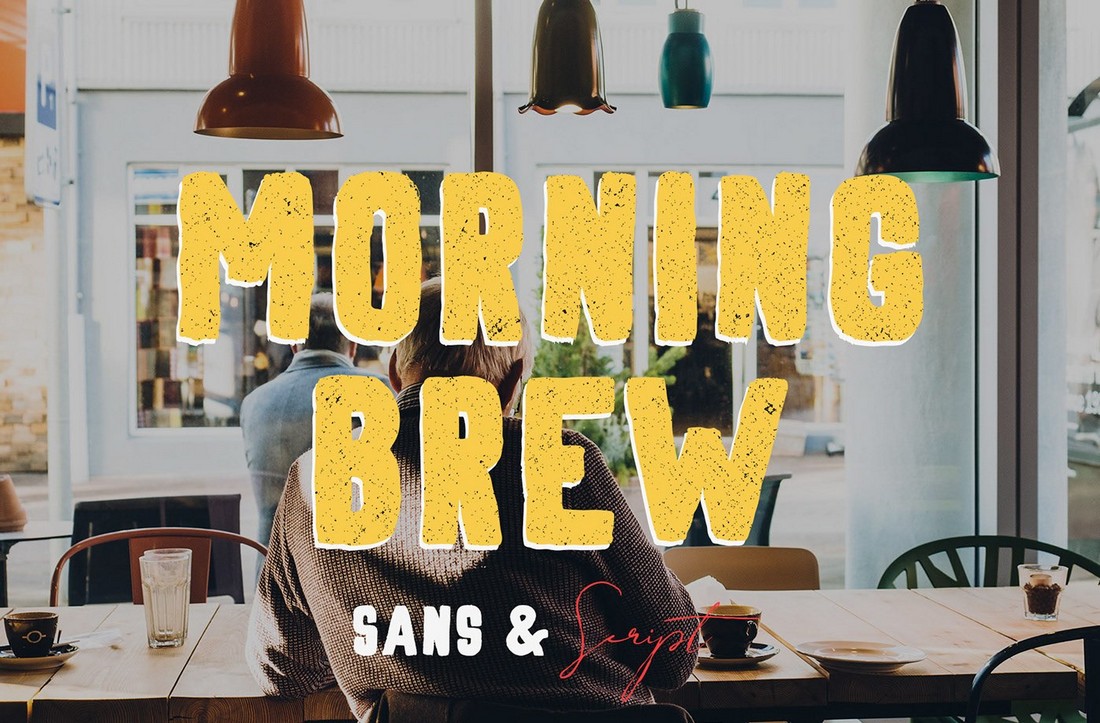 A creative hand-painted font with a unique textured design. This font seems most suitable for entertaining and fun design projects. It comes with a set of all-caps letters as well.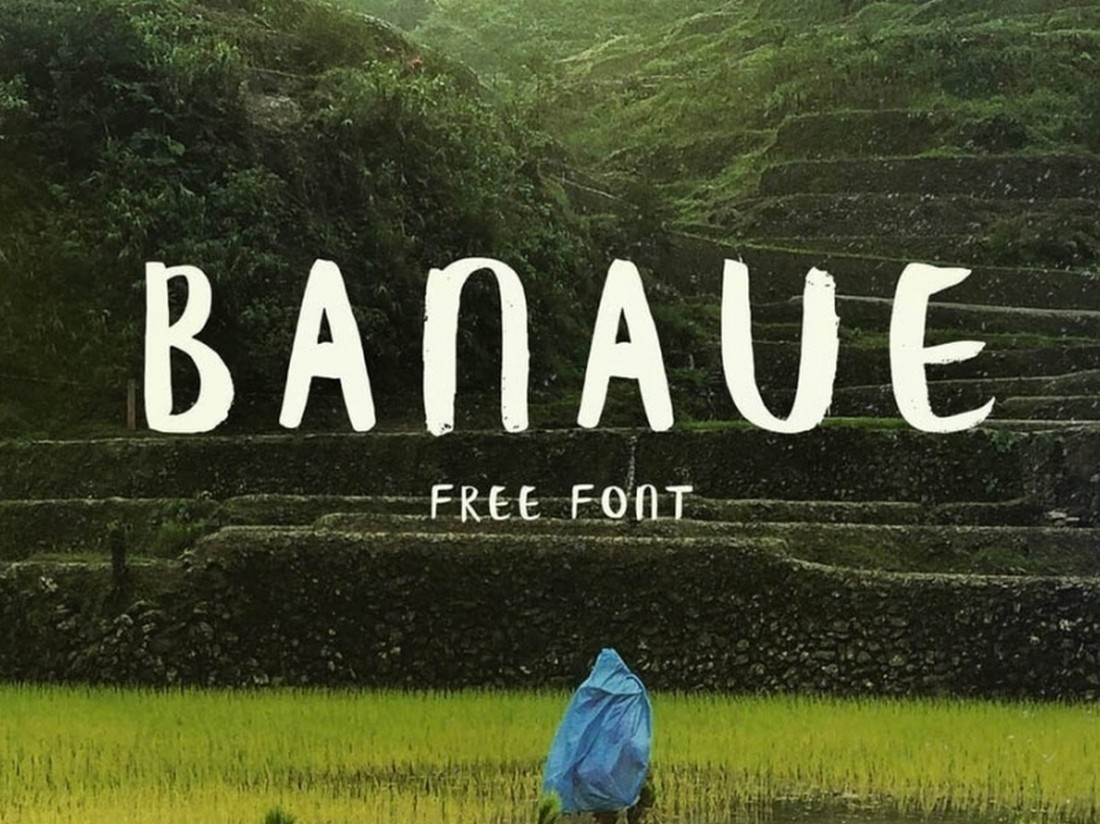 Featuring a clean and handmade look, this free brush font allows you to create minimal titles and headings for your designs that stands out. The font comes with more than 100 different characters including glyphs.
The elegant and cool design of this font will certainly give your titles and headings a fresh look and feel. It's perfect for website headers and poster designs. It's also completely free to use with your personal and commercial projects.
This font comes with an uncommon design. It will probably remind you of ghosts. But, with the right combination of color and background, this font will make your designs look amazing.
You can find more great brush fonts in our best script and calligraphy fonts collection.
Font Collections
This is our series of beautiful, inspiring collections of fonts and typefaces. These articles feature bold poster fonts, decorative scripts, and everything in-between! Find the perfect font for your next design project with one of these collections.