Add some old-school charm to design projects, with an art deco-inspired design. Traditional, classic, and vintage styles are on-trend now, making art deco elements a fun and easy way to add a touch of something the evokes classic feelings while maintaining a modern touch.
Art Deco graphic design might be a trend, but it is not a new style. The style dates to the 1920s with the greatest popularity of the style lasting for about 15 years. Art deco took off in part due to a culture where advertising was gaining popularity. Art deco graphic design was a mass-produced style and was in everything from magazines to the lines of car styles to architecture to the clothing styles associated with the roaring 20s (such as flapper girls).
Read on to find out more about this trend, and how art deco graphic design is making a comeback!
Beginnings of Art Deco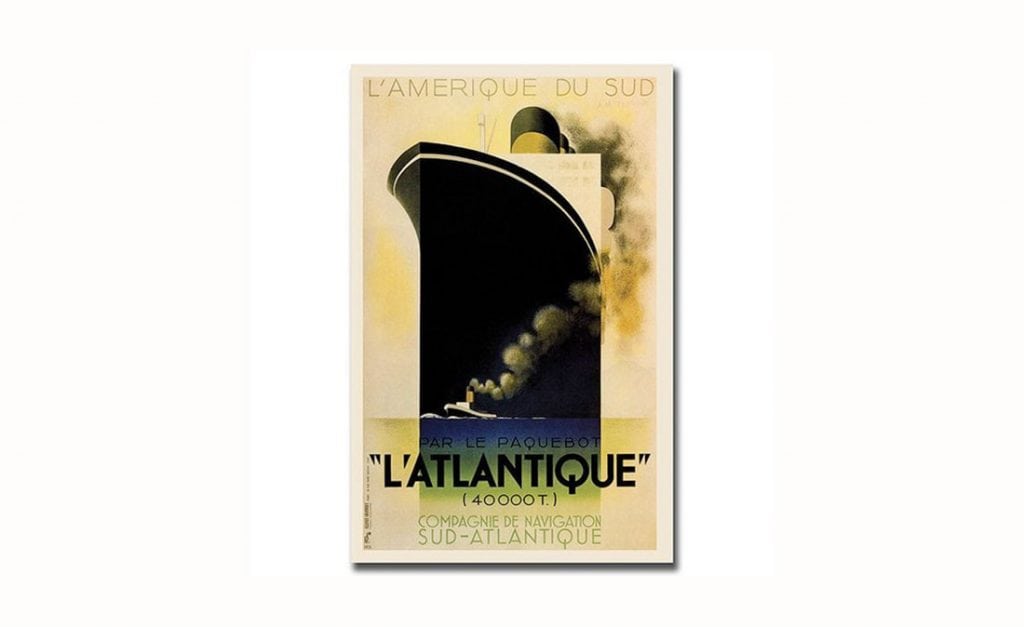 The reason art deco design worked so well back in the 1920's – and why it continues to be a staple among graphic designers today – is that it's purely aesthetic. There's not a lot of ideology behind art deco. There's a distinctive look, but no rules to follow. It works for almost everyone and with almost anything.
One of the classic examples of art deco in graphic design is the poster for the L'Atlantique ship, above. Adolphe Mouron (A.M.) Cassandre created this and many similar designs as a poster artist. It shows the grad style that is art deco in a nutshell. (Now the classic poster is sold in mass production as a home décor item.)
The Art Story has a great, and more academic, description of art deco as it evolved in design:
Practitioners of Art Deco utilized parallel lines and tapering forms that suggest symmetry and streamlining. Typography was affected by the international influence of Art Deco and the typefaces Bifur, Broadway, and Peignot immediately call the style to mind.
In terms of imagery, simple forms and large areas of solid color are reminiscent of Japanese woodblock prints, which had become a major source of influence for Western artists, especially in France, following the end of the isolationist Edo period in 1868. The subsequent influx of art from Japan to Europe made an enormous impact. In particular, artists found in the formal simplicity of woodblock prints a model for creating their own distinctly modern styles beginning with the Impressionist.
Art Deco Design Characteristics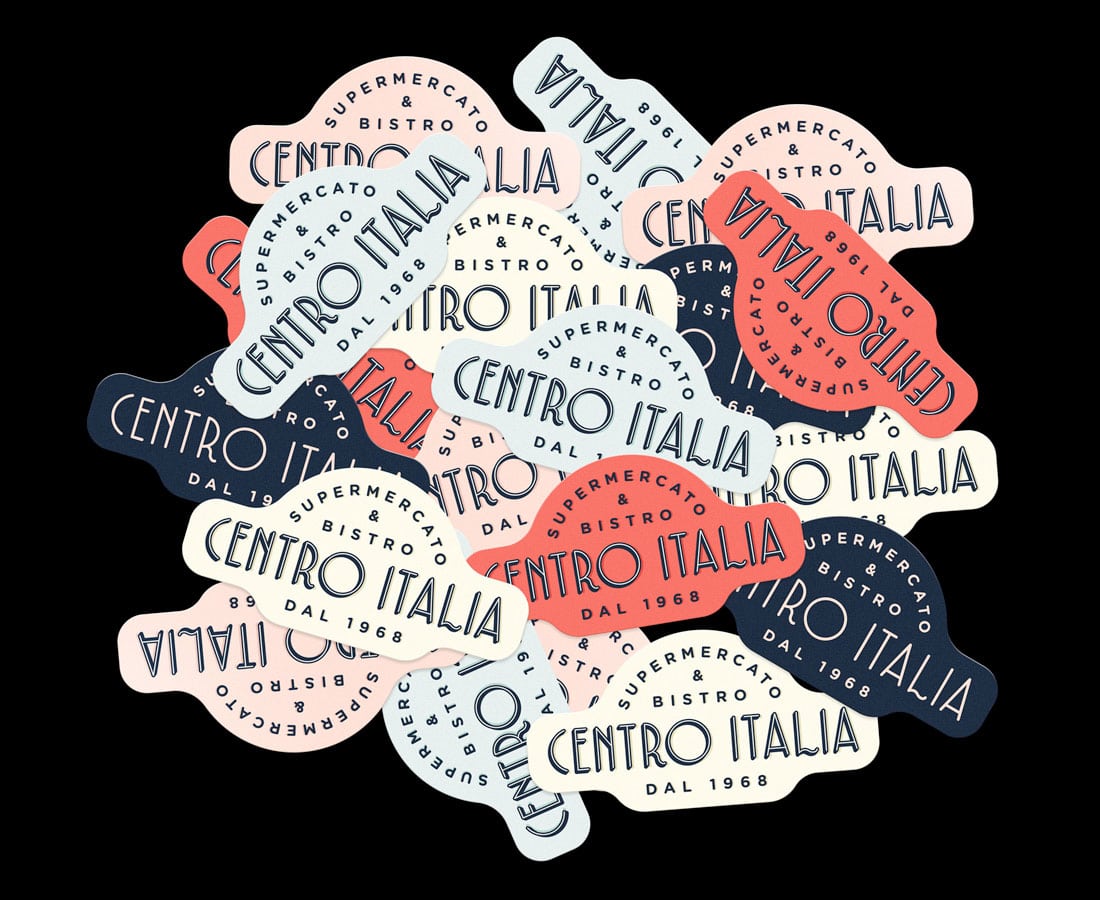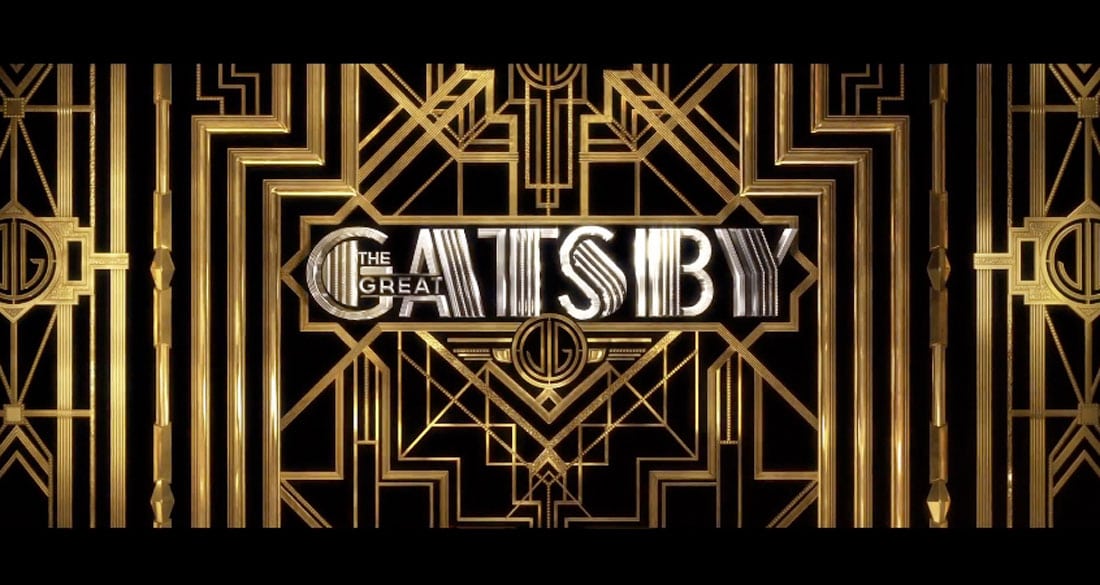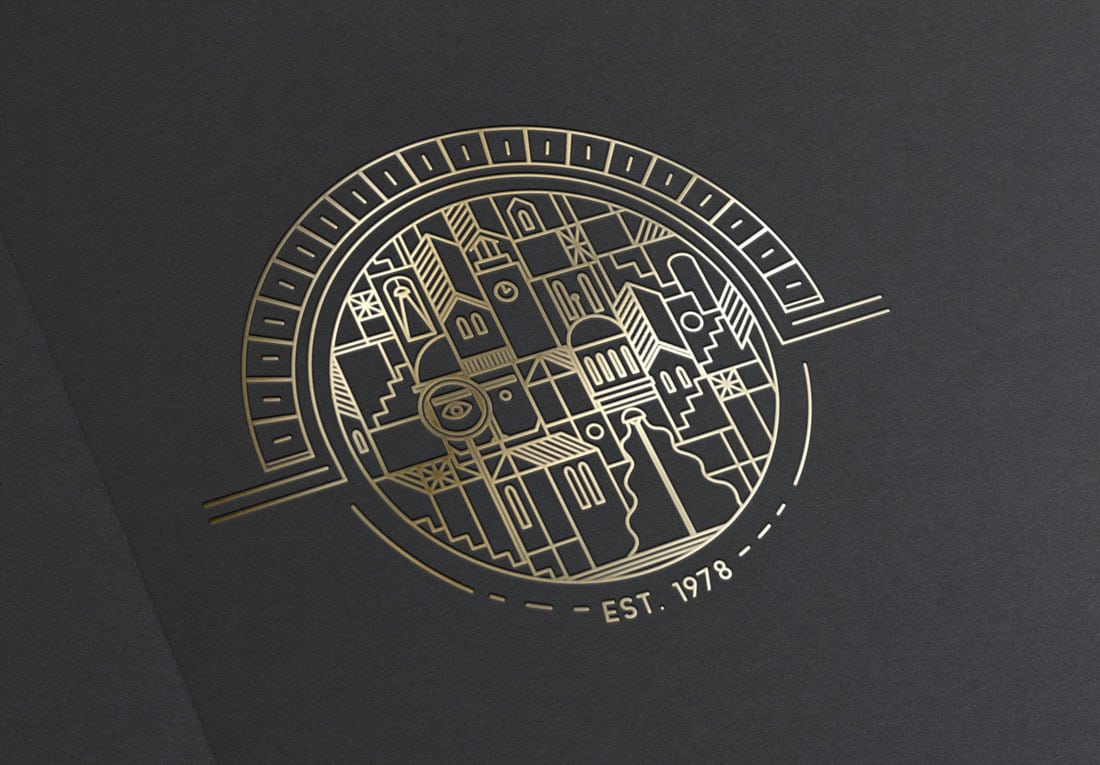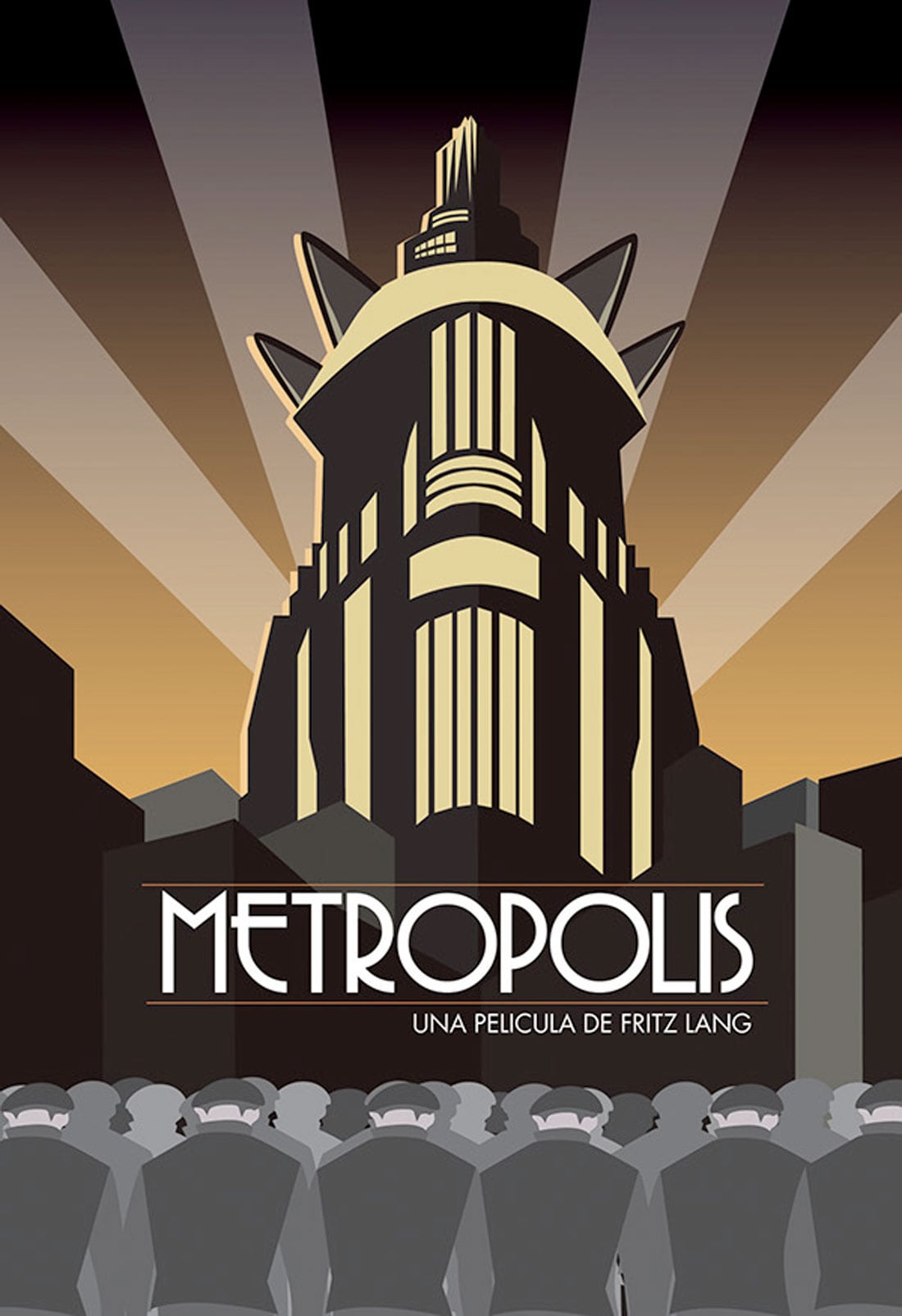 What exactly does art deco look like?
The graphic design style is rather broad with plenty of characteristics. Many of these elements are designed to work in contrast with one another to create something that's attention-grabbing and exciting to look at. (Remember much of this type of graphic design is rooted in advertising, which is made to draw attention.)
Common characteristics of art deco graphic design include:
Strong use of geometric shapes, particularly triangles
Large areas of unused space
Strong lines, often with thick strokes and even zigzags
Strong color palettes with one or two saturated hues
Typography with thick strokes or strong ornamentation (additional strokes rather than flourishes
Hard edges and rectangular shapes
Chevron patterns
Mosaic styles
Images with an almost flattened look that more artistic and less realism
Stylized florals
Try It for One-Off Design Projects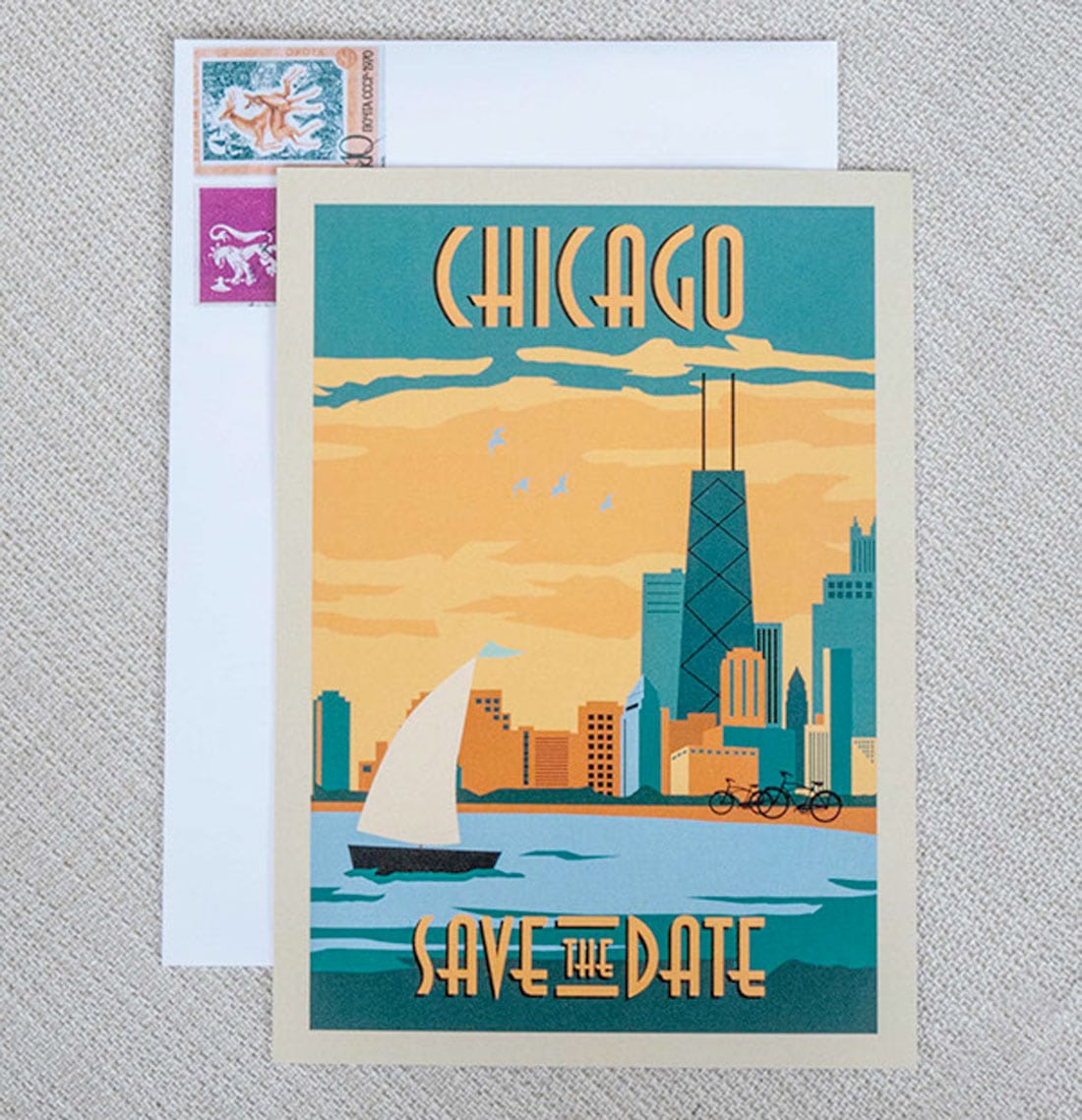 Art deco graphic design might be a trend that's best-suited for one-off projects, rather than full scale designs. It's bold and ornate and a massive website project in this style could get a little overwhelming.
On the other hand, a party invitation might have just the right touch with elements of this design trend.
Some of the best uses of art deco in design include:
Posters
Simple logos
Typography-based projects
Invitations or stationery
Using the Art Deco Trend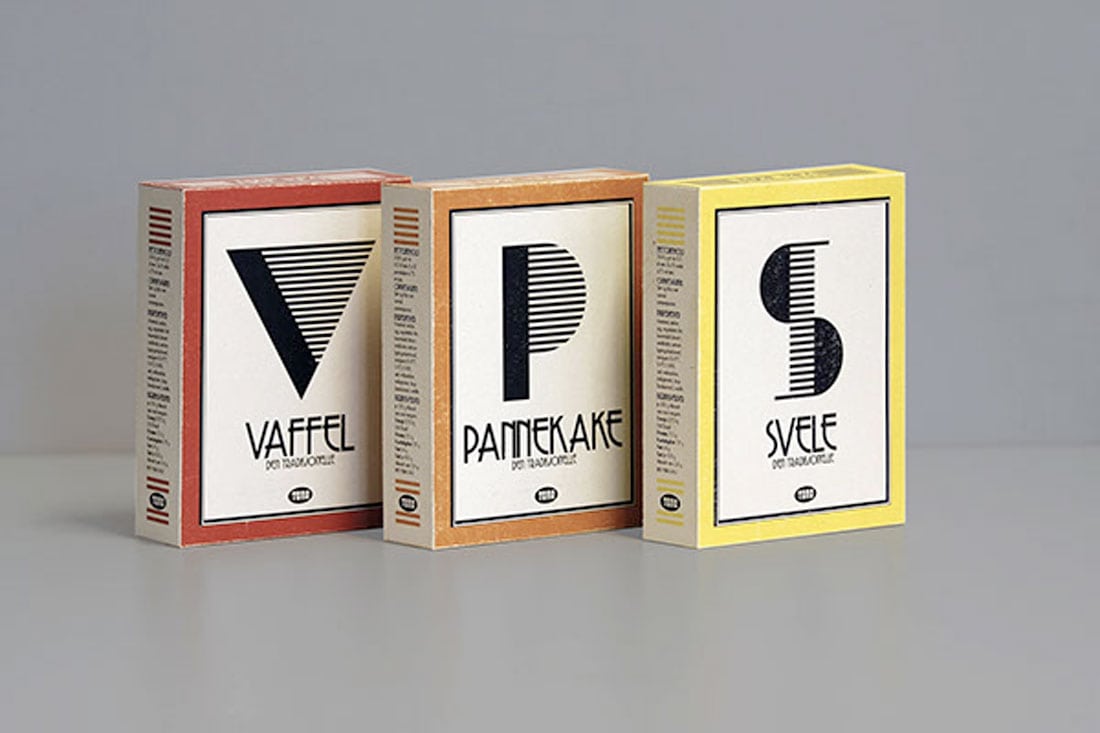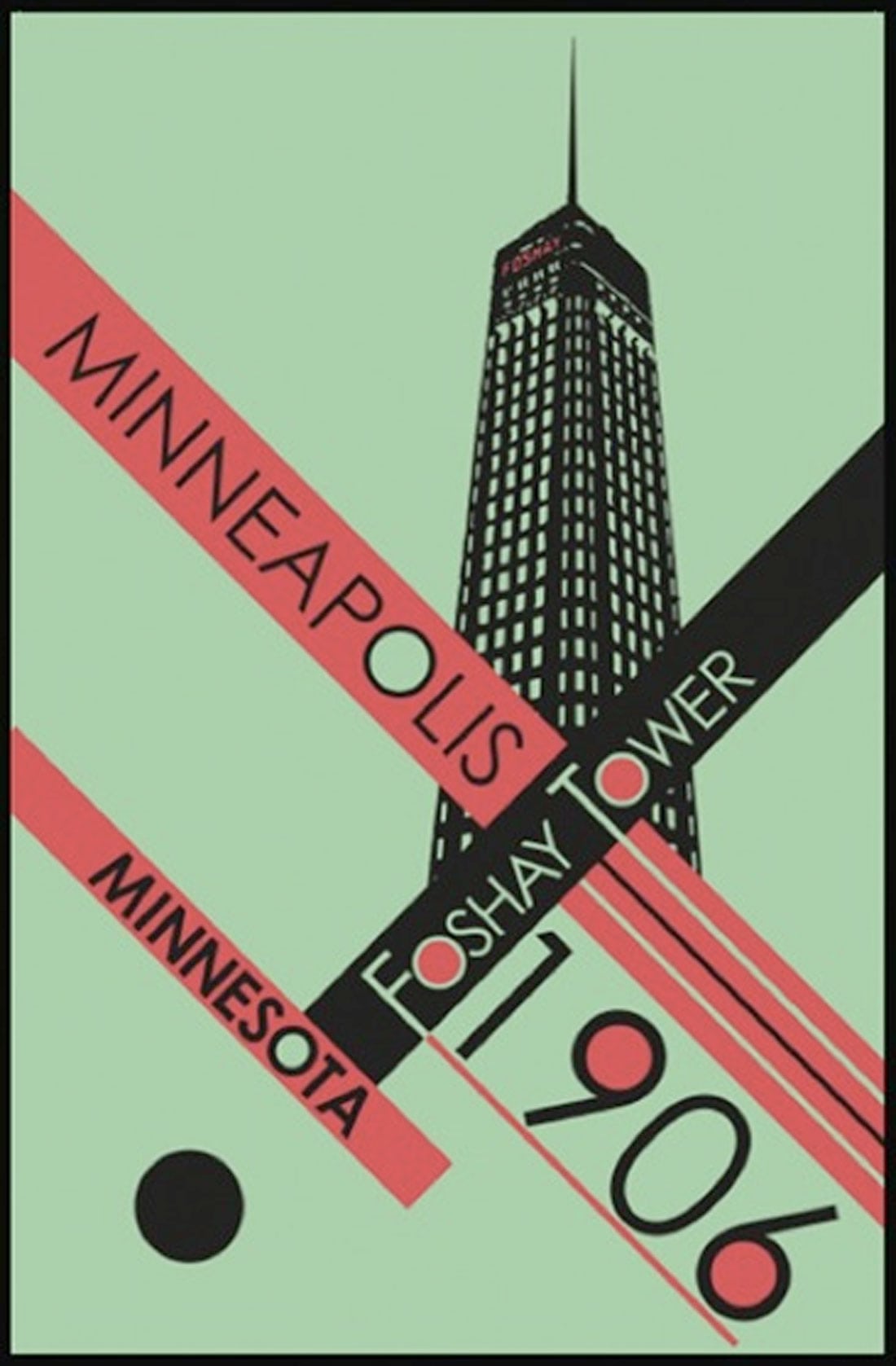 Art deco graphic design has a glamorous and elaborate feel to it. Strong shapes and architectural leanings give these design a true presence with a solid foundation.
Further, most designs tend to work with art deco elements in their traditional styling with ornate complementary elements and color palettes with rich colors, including gold, and deep blues and purples. All of this combines to give art deco styles a regal nature with a lot of panache.
While art deco is a classic style – it has roots that are nearly 100 years old – it has a modern look. These graphic designs are clean, yet ornate and can be dressed up or down depending on the rest of the design.
The art deco trend also pulls from minimalism, particularly with cards in stationery usage, as well as modernism and art nouveau styles.
Art Deco Typography Styles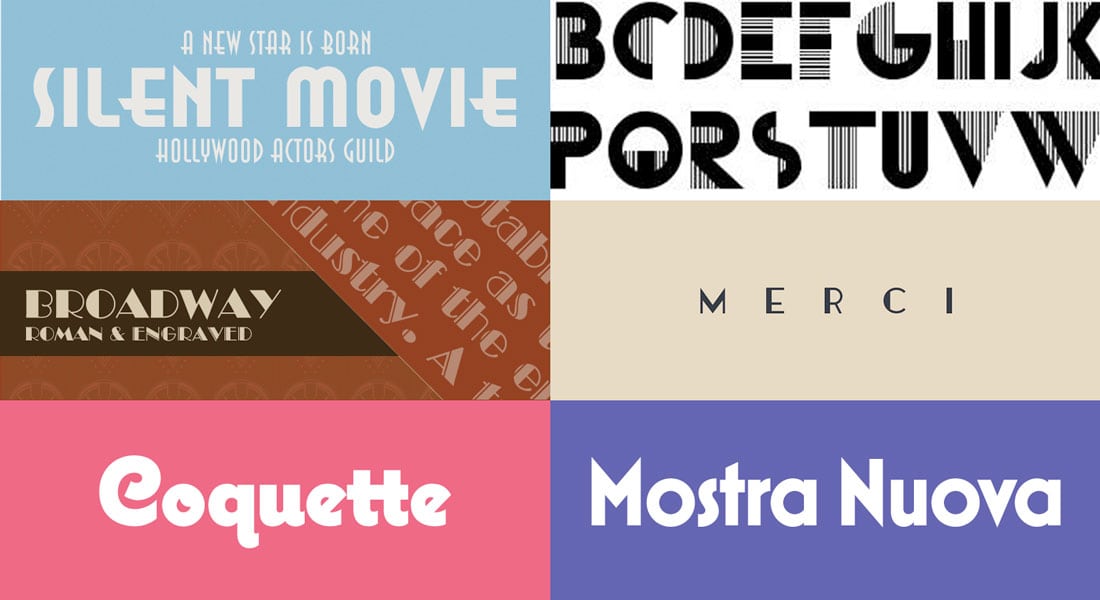 The art deco graphic design trend seems to have its own brand of typography as well. One of the nice things about this style is that typefaces are rather ornate and fun, but don't have all the long flourishes and swashes and tails that give other ornate typefaces a more feminine feel.
These typefaces are pretty neutral and can even make for nice projects without many other elements.
These typography styles are often identified by thick strokes and alternating lines or fills. The x-height of these characters is often exaggerated with exceptionally tall characters or more stubby variants. While the characters are often straight up and down, they often use varying stroke weights on a sans serif base. Often these typefaces look like what you might imagine to be a "modern sans serif" or precise hand lettering.
Another common element of the art deco typography style is use of all caps for lettering. While some of these typefaces might include lowercase characters, they are not frequently used.
Popular art deco style typefaces include:
Conclusion
Do you see the art deco graphic design trend as something you can use in projects? While the style is pretty easy to use, it seems to set a certain mood or tone for projects. Make sure this feeling works with what you are trying to say with your piece.
And if you are looking for more art deco inspiration, hope over to Behance. That's where a many of the examples from this collection were gathered and there's plenty of great art deco work to peruse to help jump-start your imagination.