Are you tired of your CRM? Or are you looking at CRM options, but just don't know where to start? Do you want a tool that helps you connect to customers in a more authentic way?
A strong customer relationship management system is less about records and data and more about a tool that can help you build relationships with potential customers or clients. Today, we're going to dive into Copper, a customer-centric CRM that does just that.
(If you like what you see, Copper is offering a free trial so you can try it for yourself.)
About Copper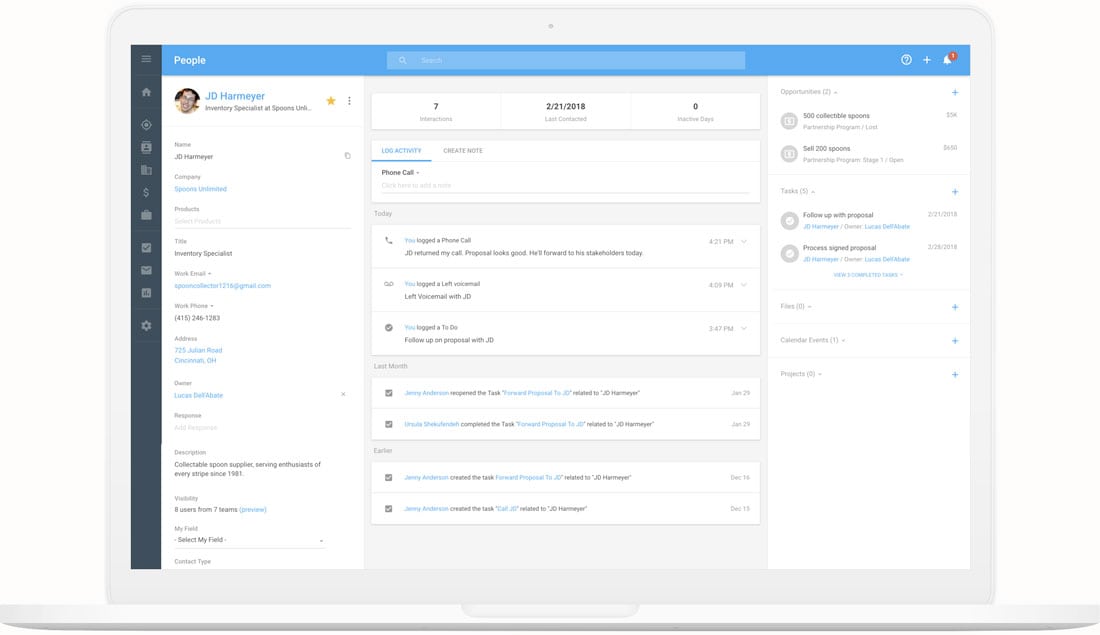 Copper is a different type of CRM because it is built for Google, used by Google and recommended by Google. The tool links into G Suite to provide easy uptime and better relationship management for G Suite users.
The best part about this tool might be ease of use. A traditional issue with CRM systems is that they can be clunky and tough to learn; not ProperWorks. Because it integrates with G Suite, it works like Gmail. (So, there's no learning curve to worry about.)
With Copper, there's no manual data entry to manage. The software scrapes integrated products to manage contacts and communication and then stores everything in a centralized location.
Plus, this CRM adds greater functionality to basic tasks.
Get alerts when users read your email so you know which contacts are most engaged with your messaging.
Add follow up tasks and reminders to certain emails or prospects or assign tasks to other team members.
Create email templates and use merge tags to send personalized emails to clients individually or in bulk.
PropserWorks is a tool for teams of all sizes, with plans for small businesses and relationship management tolls built for agencies as well. (This could change the way you run your creative business, saving time, effort and helping to foster better client relationships.)
Intuitive Contact Management
It's easier to build relationships when everything is in one place. See emails, appointments, attachments and invitations linked by contact. If that sounds too good to be true, then think again. It's all possible with Copper.
Thanks to G Suite integration, all of this happens in the background. You're not going to spend time you could be doing other things working on client management.
It gets better. The intuitive contact management system actually lets you automate steps in your sales funnel and build custom workflows to help you better connect with clients. And it happens automatically.
Packed with Google Integrations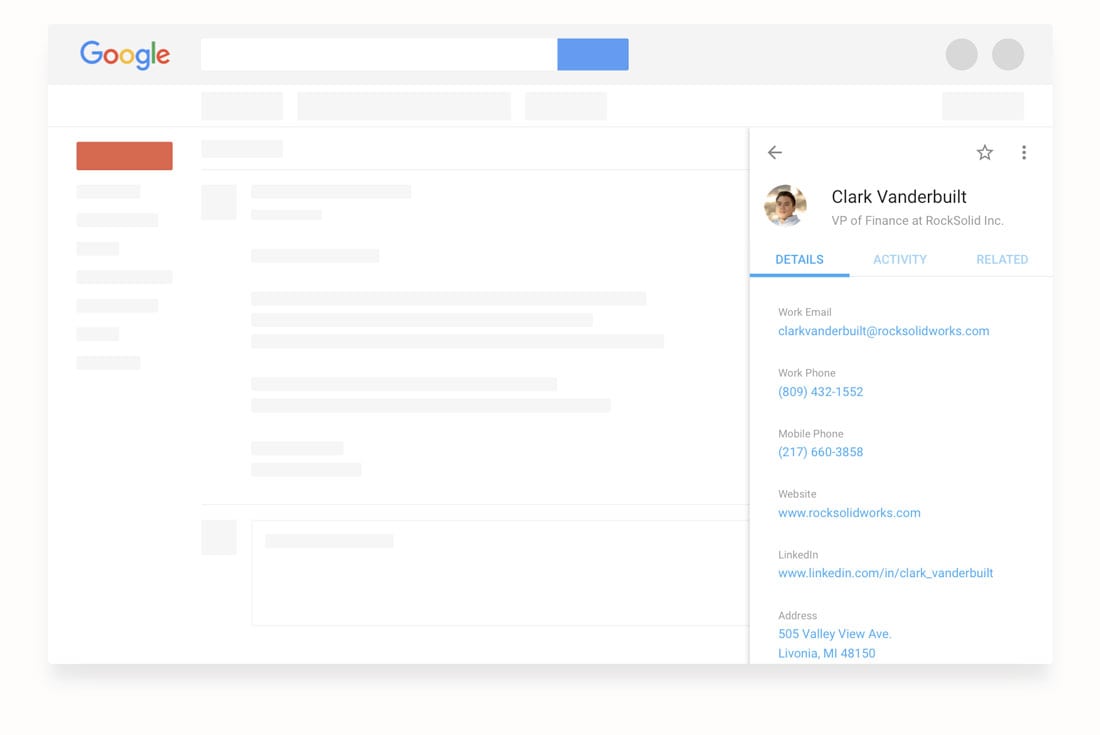 As the only CRM recommended by Google, you'd expect plenty of G Suite integration with Copper and it delivers.
It connects seamlessly to Gmail, Calendar, Tasks, Hangouts, Drive and Google Sheets, Docs and Slides. Unlike tools that you may have tried – and abandoned – Copper links a CRM and all the tools you already use. So you don't have to learn something new or add steps to your processes. All while you can continue to develop and build customer relationships.
And the connect to G Suite is clear. Customer data lives in multiple locations (results from a Copper and Google Partnership Team report, "The State of Customer Management in the Relationship Era").
What tools do you use to manage your customer data?
CRM: 82%
Email: 57%
Spreadsheets: 41%
Google Drive: 34%
Project Management Tool: 22%
Chat: 17%
Support/Tracking Tool: 17%
Copper links all of that information in a CRM that collects all that data automatically from tools you already use. (No more digging through Google Sheets or Docs or email to find the answer to a customer question.)
And there's more. Copper also links to some of your favorite – and most used – software that isn't part of G Suite including Slack, RingCentral, MailChimp, Zapier and Tray.io.
Copper is a safe and secure CRM with enterprise-grade security. As a "recommended for G Suite application," the tool uses all of Google's Cloud, OAuth, OpenID, API and SSO best practices. It's also SOC 2 compliant and partners with TRUSTe and Privacy Shield.
Try it free for 14 days. (Just log in with your Google account.)
Easy to Use Design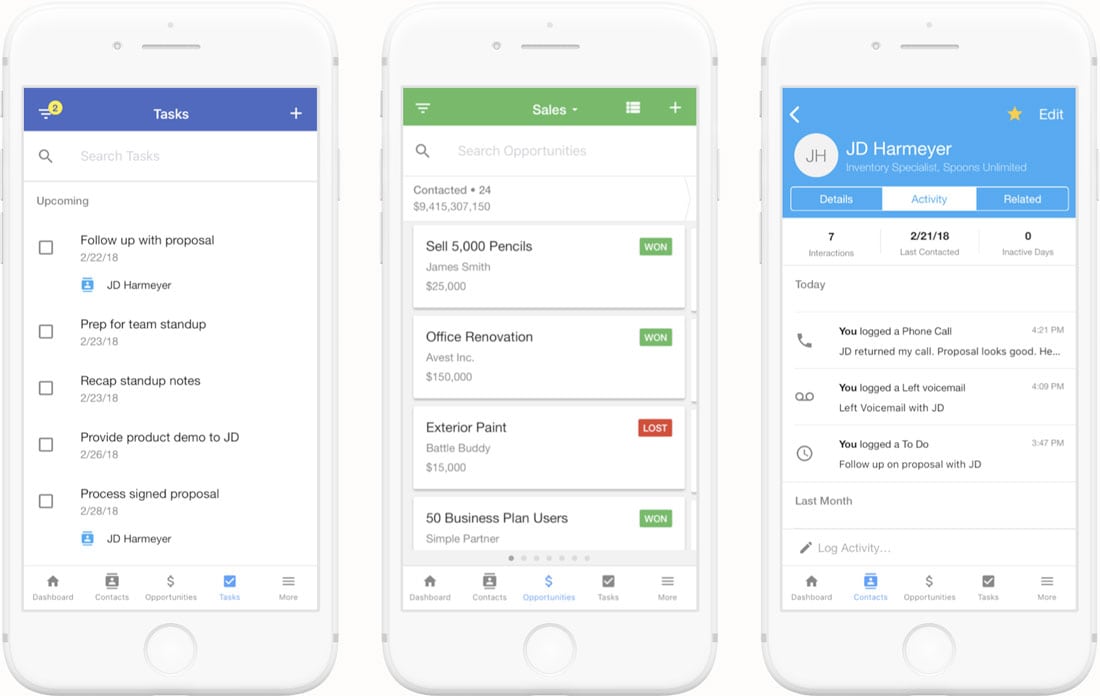 Not only is Copper easy to use, but the design is sleek and inviting. (And we all know a good design is one that's highly usable.)
The interface looks a lot like your Google apps with clean white and gray elements and simple typography. Elements and grouped and layered in logical ways.
Elements linked to G Suite accounts automatically populate, such as user profile images and other basic information. It's got everything you need and the developers have stripped out all the silly bells and whistles that make other CRMs difficult and clunky.
Reporting features look just as good as everyday use. PropserWorks includes pipeline reports right "out of the box" that will help you identify strengths and weaknesses in your business so that you can refine processes and optimize performance and building those client relationships.
The Future of CRM Relationship Management
Copper wants to help you focus on better connecting with and building relationships with clients. It's not just a place to store all the information you don't know what to do with.
And there's a data-backed reason behind this philosophy: Customers have a higher level of expectations of service and these relationships happen everywhere, making a CRM a necessity.
The top way that much of this communication happens is via email. Copper founds that 95 percent of more than 1,000 survey respondents leverage email to communicate with customers and two thirds say this activity eats up at least 40 percent of their time.
So it just makes sense that your CRM and relationship management strategy would link to email. But that's just the start.
Did you know that the average relationship maker uses eight different channels to build lasting relationships with customers?
From email to slides to docs to video conferencing to chat apps, building seamless relationships across all channels is important. And one person on the team isn't doing all that work. Multiple team members will engage with a single client at different points in the sales process. (That's the reality of today's relationship management and why a solid, easy to use CRM is a must-have tool.)
Copper automatically captures customer data, eliminating the need for data entry and freeing up your team to focus on what they do best: working together to build long-term, profitable customer relationships that drive sustainable business growth. Try it free for 14 days and see if it can help you in your business!