Printing can make – or break – a design that you've put a lot of effort into.
Print Peppermint is a quality printer that allows you to choose from a variety of paper types, premium finishes, and luxury styles.
Here's a look at the printing service, and a few tips for how you can use it for projects.
What is Print Peppermint?
Print Peppermint provides print services for everything from business cards to marketing materials to stationery and invitations.
Every purchase is supported by a team of professionals with print design expertise that can help you maximize the potential of your printed projects. You can trust their services to help you design the perfect print product, if you need it, or bypass and upload your own design. (The Print Peppermint team will even let you know if they see a design flaw that could stymie a project and offer potential solutions.)
The company offers more than many other online printers with specialty and custom finishes – such as foiling, letterpress, die cuts, and spot UV coating – that can be more difficult to find online. (And every one of these finishes looks great. Order a sample pack to see for yourself.)
Print Peppermint has been used by more than 10,000 creative companies, including names like Geico and Google, ensuring that it is a brand you can trust to provide quality jobs.
Specialty Printing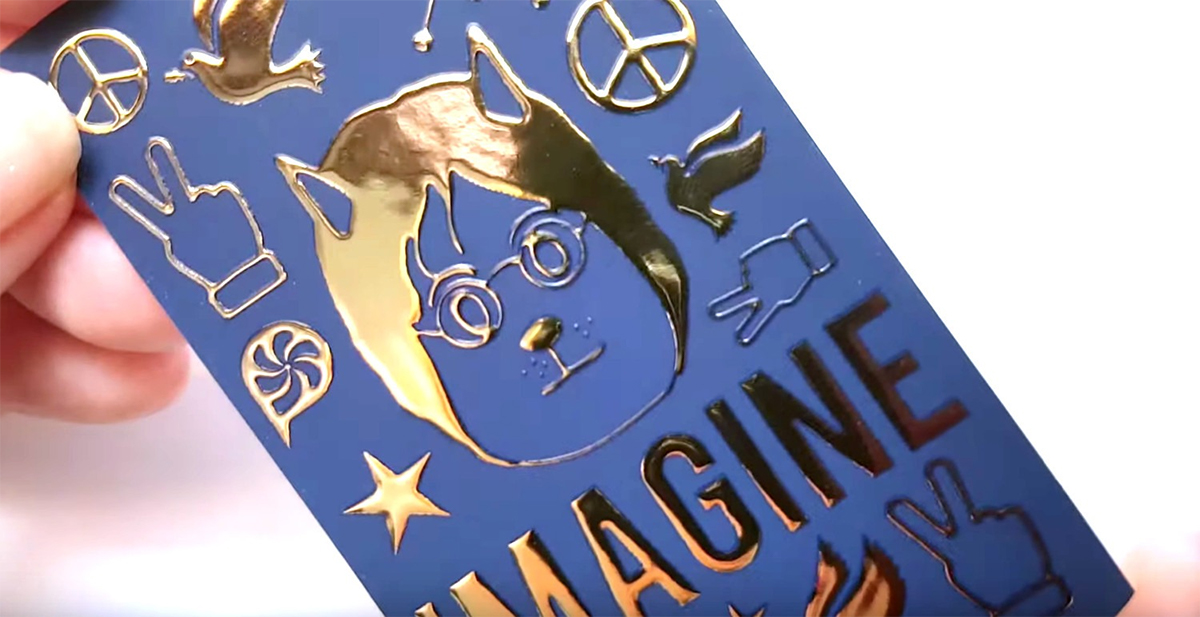 Good specialty printing is the thing that will make someone pick up a business card or brochure and say "wow."
You can find any print element you want at Print Peppermint with plenty of paper and finish options to choose from.
And that's what Print Peppermint specializes in.
One of these items includes super trendy metallic foil business cards.
A foil finish adds elegance to a premium paper choice to wow people who see your printed item. Print Peppermint offers hot foil stamping in multiple colors, including gold, silver, red, black, blue, and more, so you can get exactly what you want from the design.
Foil options include simple spot, full color, stamped, raised foil, plastic cards with foil, and black cards with foil. Each option has a unique style that will impress potential clients and associates when you hand them a business card. (Foil makes a great impression!)
Other specialty print options include letterpress, suede and soft-touch printing, multi-layer business cards, ability to print clear business cards, and die-cutting.
Most paper options are available for a number of products. Choose from common print items such as business cards, stickers, and stationery or amp up marketing efforts with buttons, banners, or trading cards. You can find any print element you want at Print Peppermint with plenty of paper and finish options to choose from.
Usable Design Tools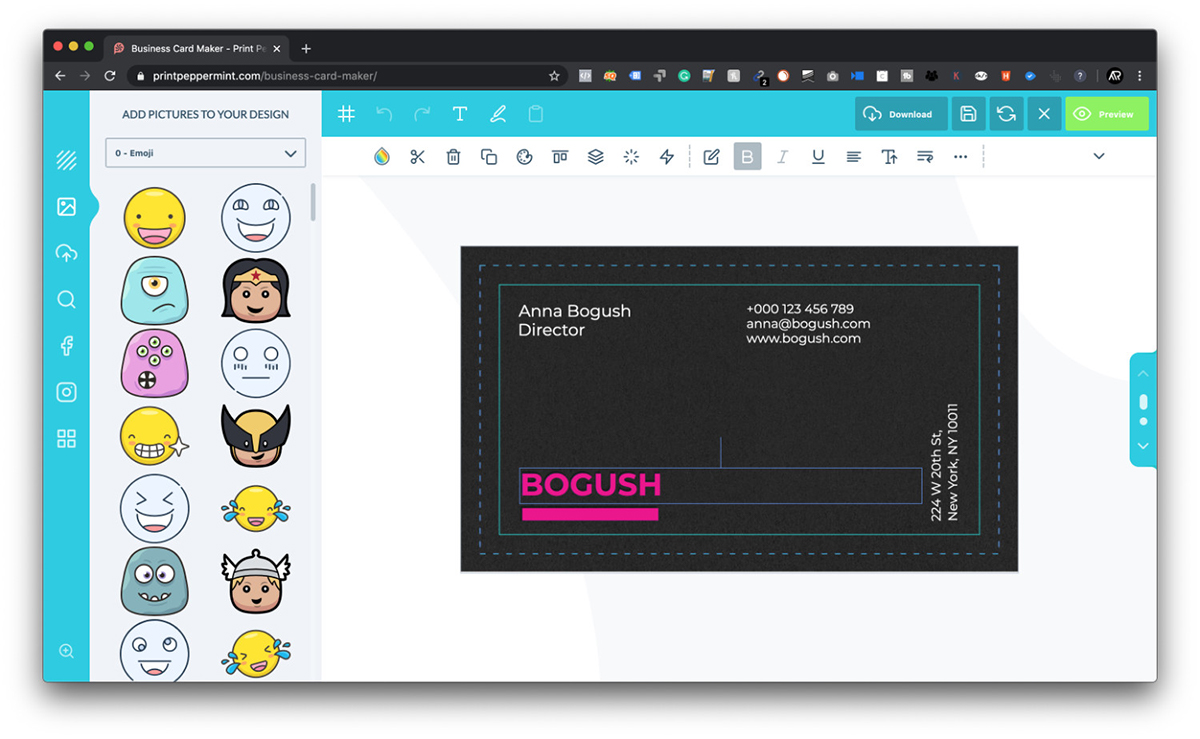 Another key feature that sets Print Peppermint apart are built in design tools that can speed up workflows for more experienced designers or help beginners create print items with a professional flair.
Try these design tools first:
Business card maker: Add a logo, personalize with text or use pre-made illustrations and graphics to create just the right card for your business. The tool includes more than 1 million stock photos as well (images can make a great back-of-card design element).
Invitation maker: Start with a blank canvas and create a custom design on-screen. Coming soon are templates that include design features with special finishes to help you create quick invitations for anything from a festival or birthday party to a wedding.
Other Key Features
In addition to design it yourself or using the design tool options, you can get professional help from Print Peppermint as well.
Custom design services are available for a number of products and the design is yours to keep when finished. The professional design team can help bring your sketches (and ideas) to life.
Other key features of using Print Peppermint include:
Full color printing on both sides of paper items
Offset litho quality for everything
Thick premium paper stocks to choose from
Eco-friendly, chemical-free inks for printing on partially recycled paper
Plenty of support articles and help to get you started
Custom quotes for design and printing available for special jobs
Conclusion
If you have a print job, Print Peppermint is a good place to start. With premium paper and finish options, you'll be glad you went with a quality option the moment someone "oohs" and "aahs" over your business card or invitation.
Plus, design tools make it easy to create on the fly as well as provide ample suggestions for beginners. Give Print Peppermint a try for your next print job; we think you'll be impressed with the results.