Almost everyone is shooting video these days. From social media clips to full feature moving images for websites and more. But you have to do more than just take video, to get the right finish requires a solid video editing tool.
Two of the best options available are Final Cut Pro and Adobe Premiere Pro. These solid video editors are packed with features and can help you polish video clips for a more professional feel.
But which one is right for your projects? Here, we're taking a look at each tool and key pros and cons to help you choose the video tool that's best for your daily workflows (and budget).
Download thousands of versatile Adobe Premiere Pro templates, openers, slideshow templates, lower thirds, and more with an Envato Elements membership. It starts at $16 per month, and gives you unlimited access to a growing library of over 2,000,000 Premiere Pro templates, design assets, photos, videos and more.
Explore Premiere Pro Templates
What is Final Cut Pro?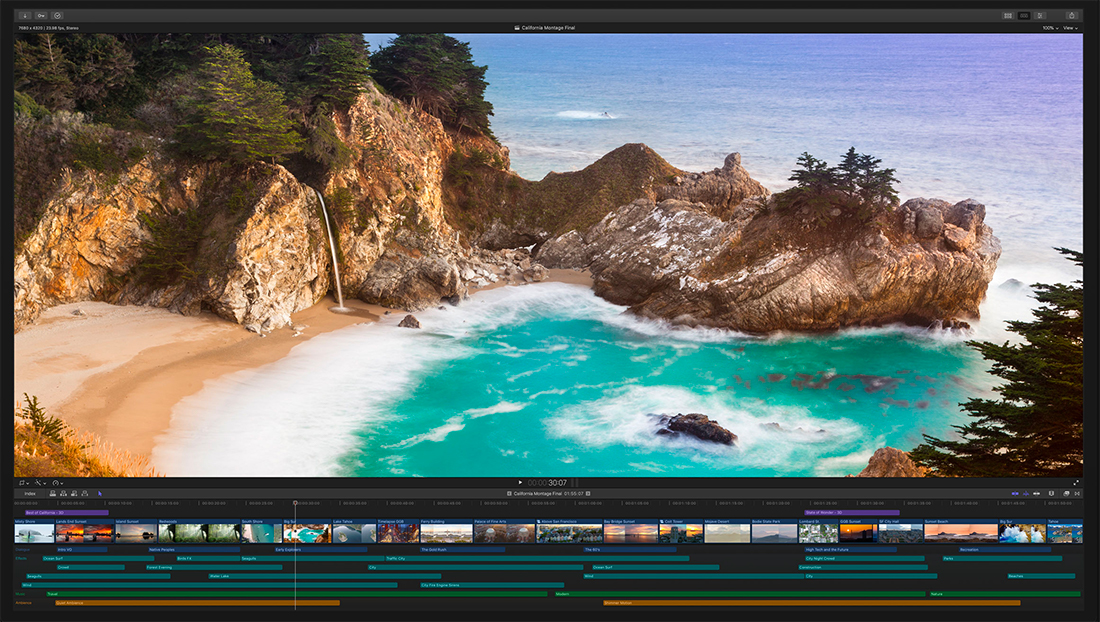 Final Cut Pro is video editing software available on iOS. Once made by Macromedia, the software is now owned by Apple. You can use it to edit video, audio, motion graphics, and prep everything for delivery. It includes 4K and 360-degree video editing capability and VR headset playback.
Final Cut Pro is available from the Mac App Store for $299.99.
What is Adobe Premiere Pro?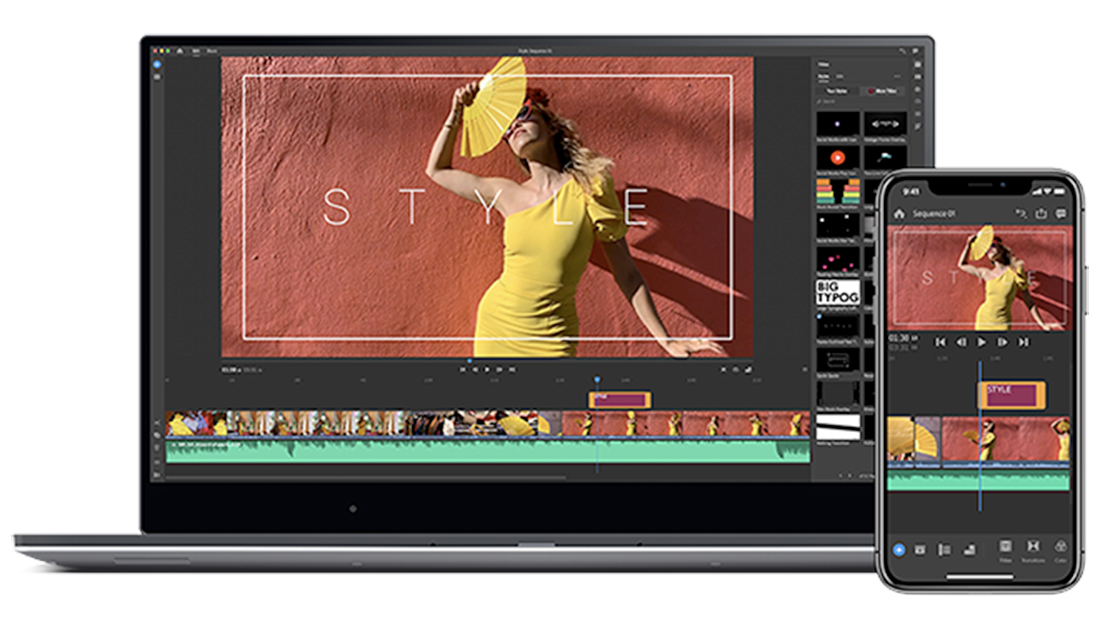 Adobe Premiere Pro is also video editing software that works with the Creative Suite family of products or as standalone software. Premiere Pro has been known as an industry-standard for professional editing for some time. Use it to edit any format from 8K to virtual reality on desktop and mobile workstations.
Adobe Premiere Pro is available with any Creative Cloud subscription or a la carte for $20.99 per month. It includes the desktop (Mac or Windows) version as well as a mobile app counterpart.
Final Cut Pro vs. Adobe Premiere Pro
Both tools are powerful video editors with more features than the average person will ever use. (This is why Final Cut Pro and Adobe Premiere Pro are both considered professional-level tools.)
There are some distinct differences between each tool though that can impact your choice as to which one to use. Let's look at some of the pros and cons of each tool.
Final Cut Pro Pros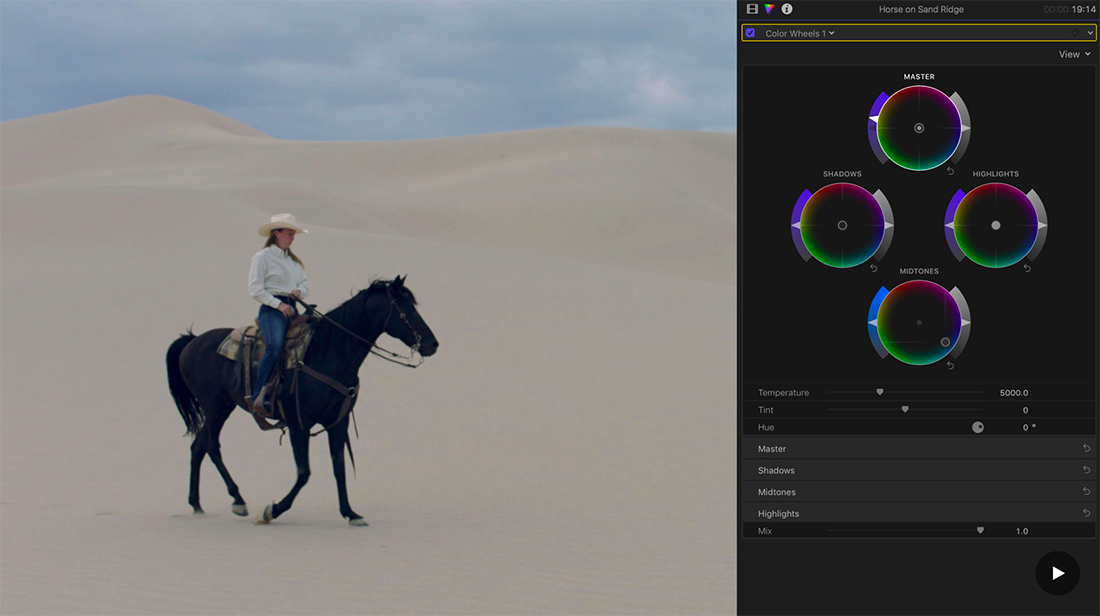 The biggest benefit of using Final Cut Pro might be price. After the free trial, the software is a flat $299.99 once you download the files, it is yours to use as long as you like. Mac fans will also like that it's made by Apple and is an intuitive option on iOS.
Other pros (and features) include:
"Metal Engine" feature allows you to work super-fast with large file sizes and at high frame rates
Software is optimized for Mac Pro; it takes advantage of all the GPUs in Mac Pro and uses multithreading to spread tasks across up to 28 cores
Multicam editing lets you sync up to 64 angles of video at once
Magnetic Timelines uses advanced metadata for easier and quicker editing
Media organization tools to help you stay on task and collaborate easier
Customizable effects with 2D and 3D options
Integrated audio editing capability that lets you edit multichannel files right in the timeline
One-step optimized output for Apple devices
Import, edit, grade, and deliver video in standard color spaces and standard dynamic range or in wide color HDR with support for Rec. 2020 HLG and PQ
Automated tasks for noise reduction, color, and audio corrections
Adobe Premiere Pro Pros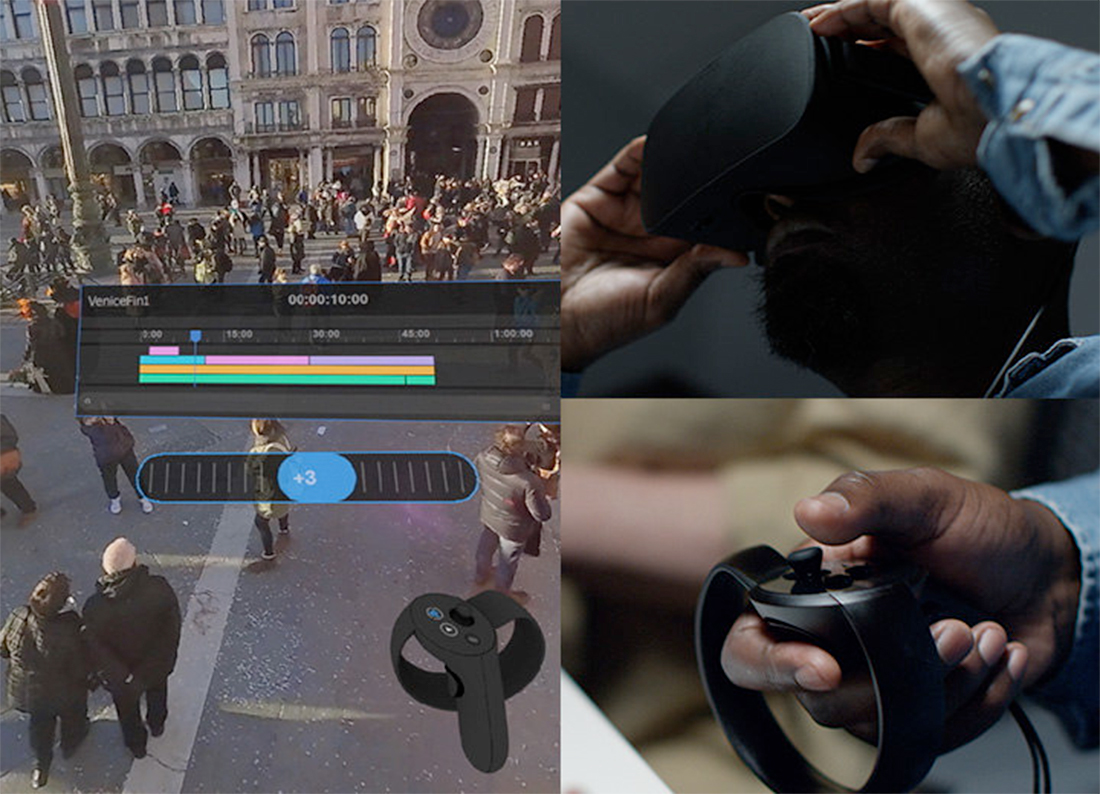 If you aren't a Mac user or want to do some editing on a mobile device, Adobe Premiere Pro is the preferred tool for you. It works on any platform and has a companion app (Premiere Rush) that allows for some work on phones and tablets.
Other pros (and features) include:
Edit footage in any format with native file support
Cross-app functionality so you can bring in other native Adobe files
Solid product that's been around for a while and is tested and stable
Excellent stabilization features
Automatically reformats video footage for social media sizes and formats
Easy selective color grading
Industry-standard film editor can handle short or long format video
Manage audio files, add sound effects, and more with one-click panel
Add animation and video effects in the software
Automated tools make editing smarter and faster
Final Cut Pro Cons
Final Cut Pro is a solid tool, but there are some cons to be aware of.
Only works on Mac desktops
Audio editing still has room for improvement
Timeline editing can be a little awkward
No search in import dialogs
360-degree video editing does not include stabilization or motion tracking
Adobe Premiere Pro Cons
The biggest con for most people when it comes to this tool is the price.
Available with subscription only
Some editing requires integration with other Adobe tools, such as After Effects
Must be running 64-bit system
The interface isn't quite as sleek as some others
Project setup is a little odd if you aren't used to it
Which Video Editor is Better?
So which video editing tools should you use?
After weighing the pros and cons, most people would agree that Adobe still has a more pro-level tool. But most users don't necessarily need all that capacity.
For the average household user, Final Cut Pro is a great option if you are planning to work only on a Mac desktop computer. You'll get all the tools and function you need at a good price point.
For everyone else, the answer is Adobe Premiere Pro. It will cost more due to the subscription model (but only if you aren't already an Adobe Cloud subscriber). Plus, it works on any platform and mobile devices.
Conclusion
As you choose a video editor, it's important to note that once you learn a tool, it's unlikely you'll ever switch. These are powerful software packages and there is a bit of learning curve and some intricacies.
The good news is, there are plenty of videos and online documentation to help you through any task you want to perform or video editing technique you may want to learn. Good luck.
Premiere Pro Templates
Our feature covers what Premiere Pro templates are and how to use them, along with collections of our favorite Premiere Pro templates for all manner of different uses and scenarios.