It might be one of the best public relations moves in the design world. Pantone releases an annual color of the year that sets the tone for color trends for a 12-month cycle.
This year's selection – Living Coral – is representative of many of the color trends we've seen heading into 2019. Bright hues are a popular choice and this color is certainly a bright option.
Here's a look at Living Coral and how the color – and similar colors – as inspiration for using the color (or not) in design projects this year.
About Living Coral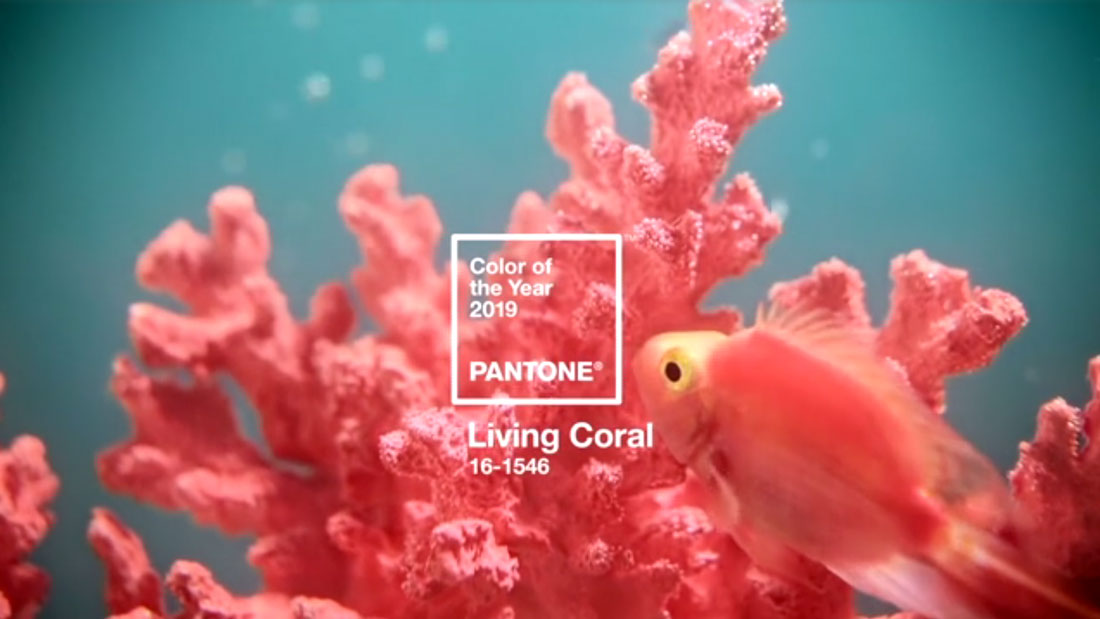 Pantone calls Living Coral an "animating and life-affirming coral hue with a golden undertone that energizes and enlivens with a softer edge."
What's nice about the selection is that it tends to fall in line with many current color trends and will blend well in gradients, as a bright background (that's something other than blue) or as an accent color. While it has a somewhat feminine feel, this color can be a rather versatile option that's just a bit softer than red or orange, but more vibrant than pink.
Here's what Leatrice Eiseman, executive director of the Pantone Color Institute, has to say about the color selection: "Color is an equalizing lends through which we experience our natural and digital realities and this is particularly true for Living Coral. With consumers craving human interaction and social connection, the humanizing and heartening qualities displayed by the convivial Pantone Living Coral his a responsive chord."
In essence, the color is a simple, visual representation of the state of our design and marketing universe. Everything Eiseman says echoes that fact.
Color Swatches
Pantone: 16-1546
RGB: 255-109-112
CMYK: 0-59-50-0
HEX: ff6d70
Pantone made Adobe files available for download using Living Coral.
Color Meanings
When it comes to color meanings and associations coral can be connected to orange or pink hues. It's a little of both.
Coral is a pink-orange that feels fresh and invigorating. It's rather dynamic and can pull from colors around it. Most often you'll find coral with bright white or an oceanic blue for a lighter tone.
To pull back the vibrancy and lightness of the color (and keep it from feeling quite as feminine), it can be paired with gray or neutral palettes.
Color meanings include:
Light, bright, vibrant, feminine (especially light or muted corals)
More orange corals: Soothing, trendy, energetic
More pink corals: Compassion, playful, sweet
Here's how Pantone describes this color: "Living Coral emits the desired, familiar, and energizing aspects of color found in nature. In its glorious, yet unfortunately more elusive, display beneath the sea, this vivifying and effervescent color mesmerizes the eye and mind. Lying at the center of our naturally vivid and chromatic ecosystem, Pantone Living Coral is evocative of how coral reefs provide shelter to a diverse kaleidoscope of color."
How to Use Living Coral in Print and Web Design Projects
Let's dive straight into some great examples of this color being used in action: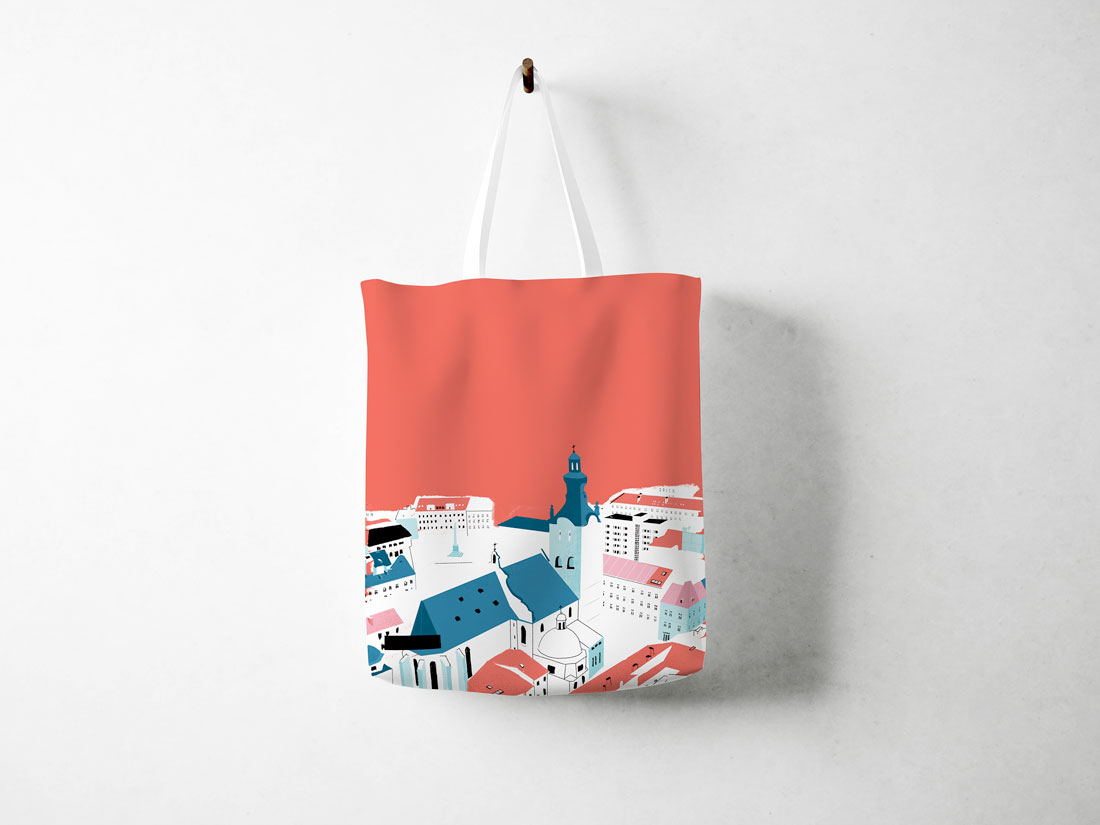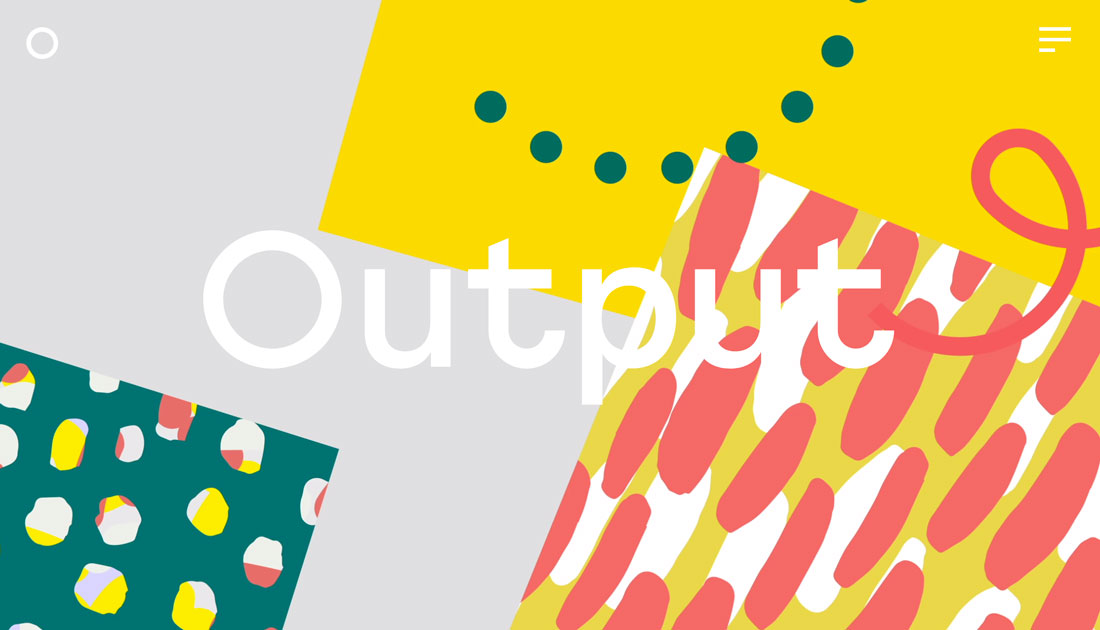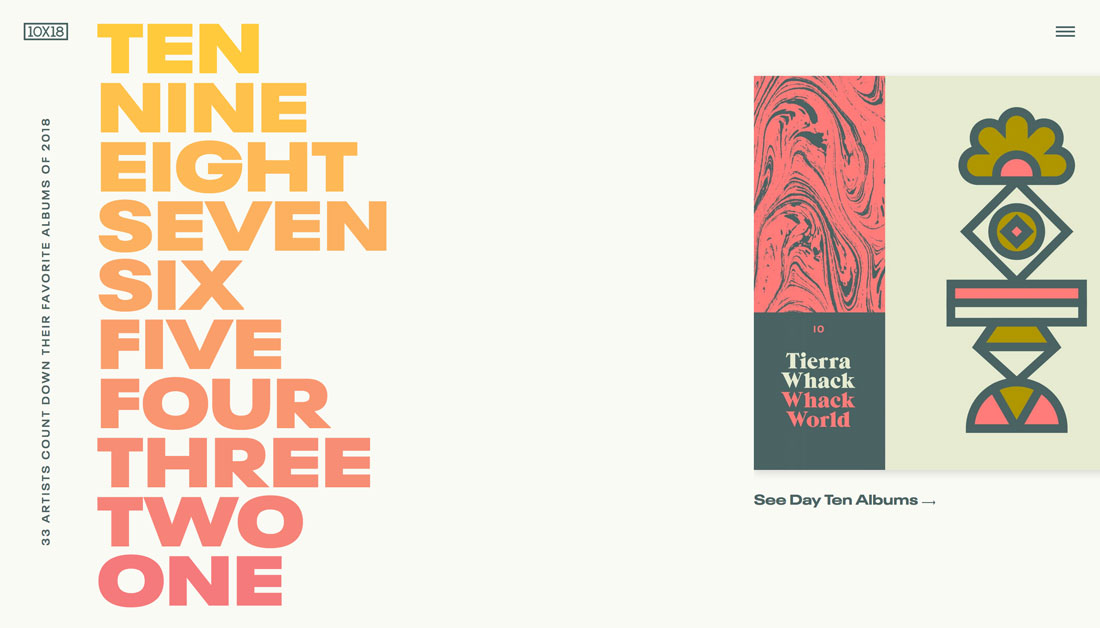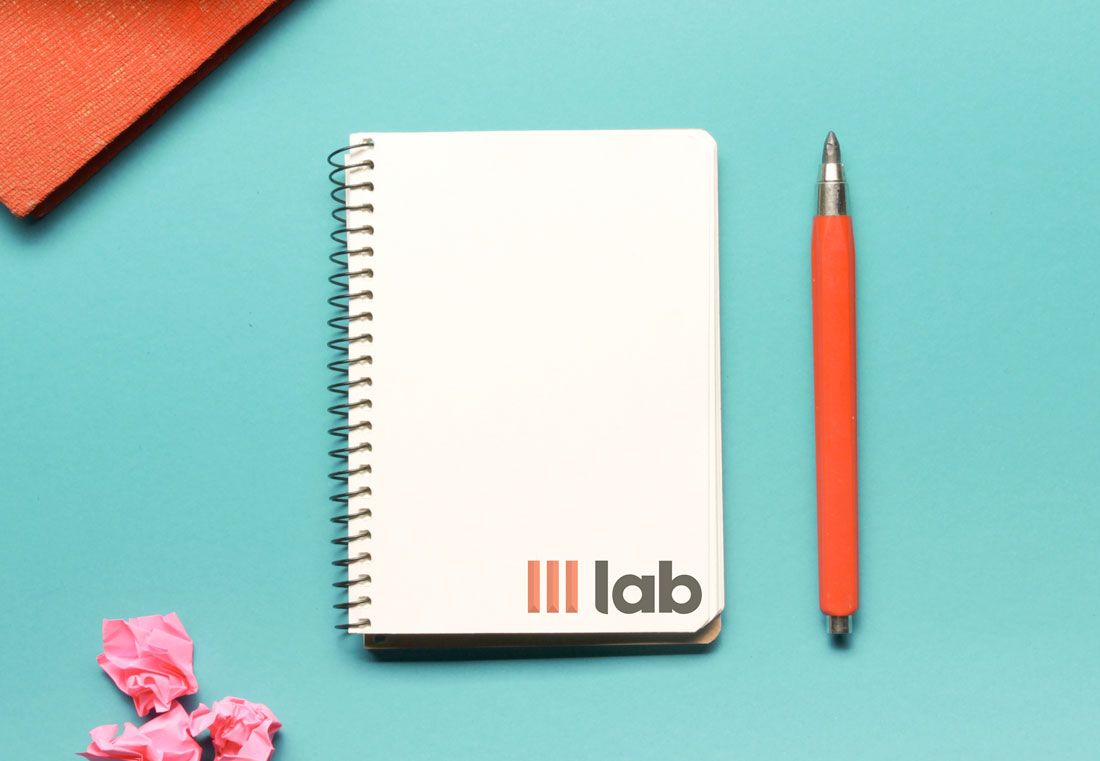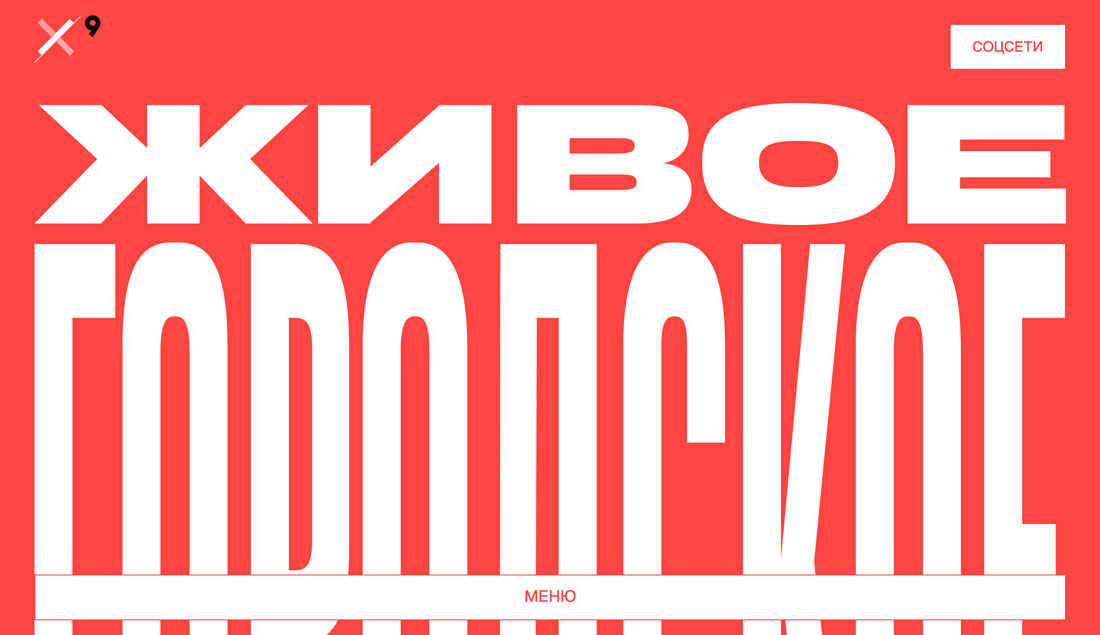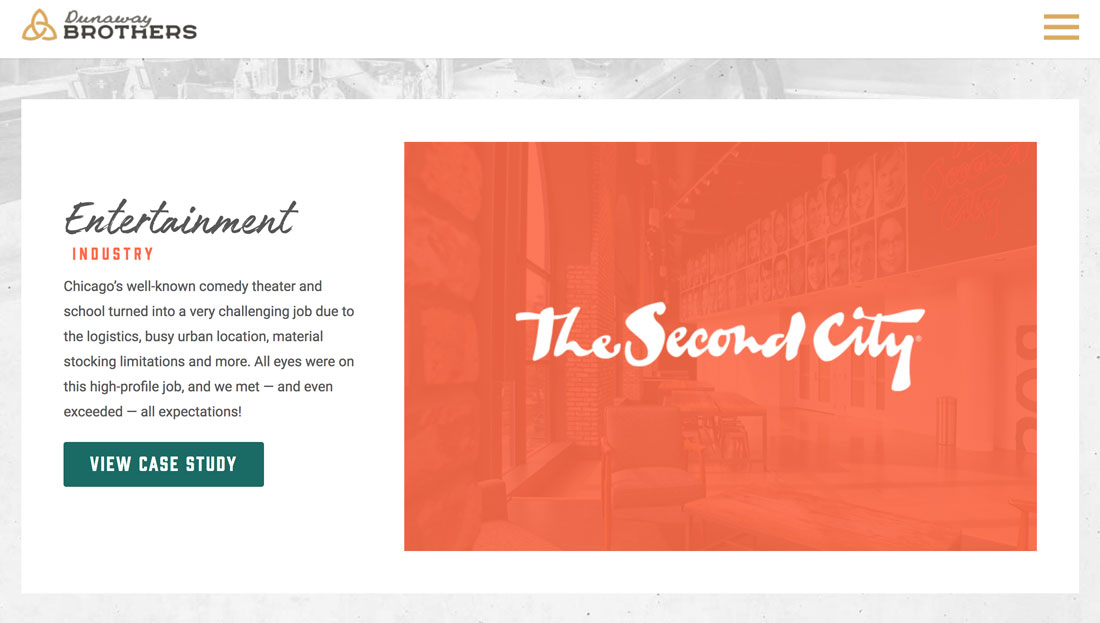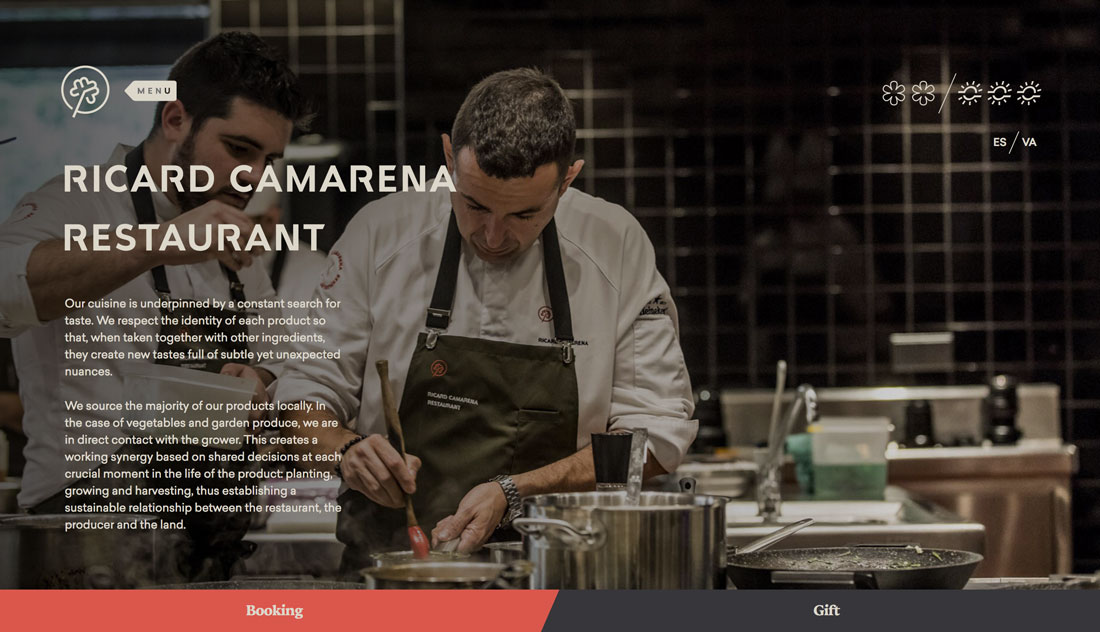 While Living Coral is associated with a natural element, it's not a hue that creates an immediate connection with nature. But it is the color of coral in the sea (where it gets its name) and mimics the color of a "red" sky at dusk and dawn.
What's nice about this tie to nature is that it's a color that blends with other hues exceptionally well.
Use Living Coral with other bright colors or contrast it with a deep blue or green. It's more versatile than you might think and renders nicely on printed and screen-based elements.
Best uses of coral:
As one color in a gradient background
In images, particularly of the sky or with ocean scenes to show the natural use
As a text or user interface accent
For a call to action button
As a color overlay on an image or for text elements
Inspiration from the Design Shack Gallery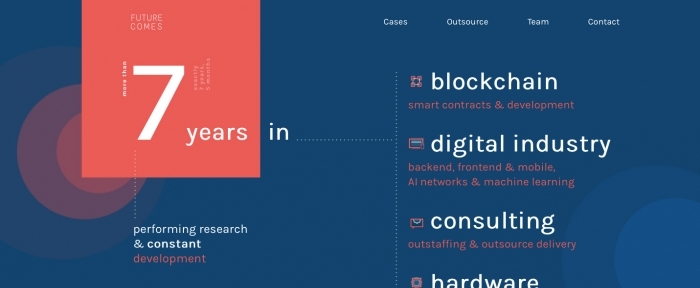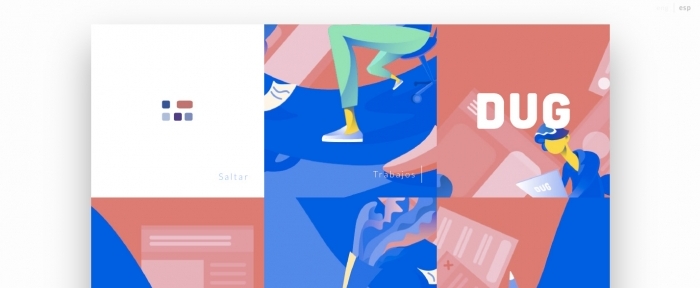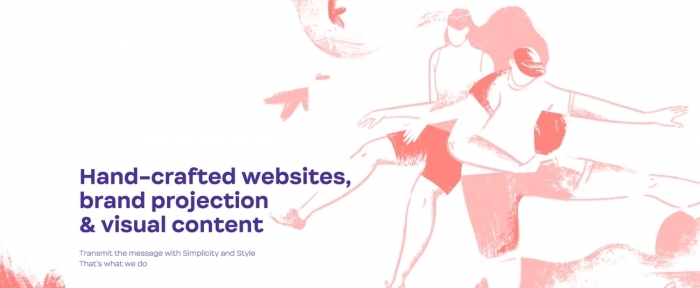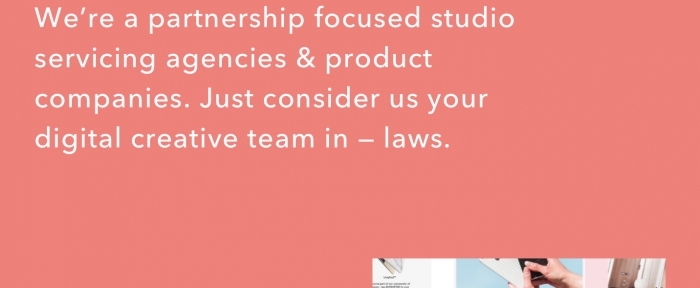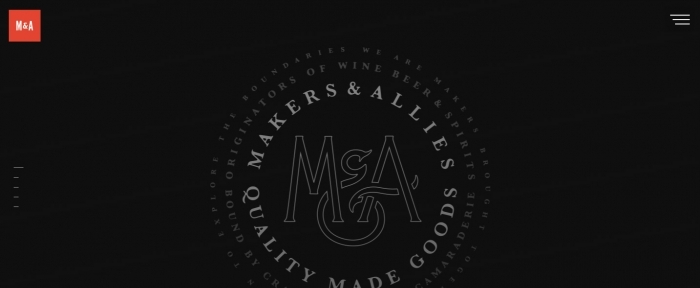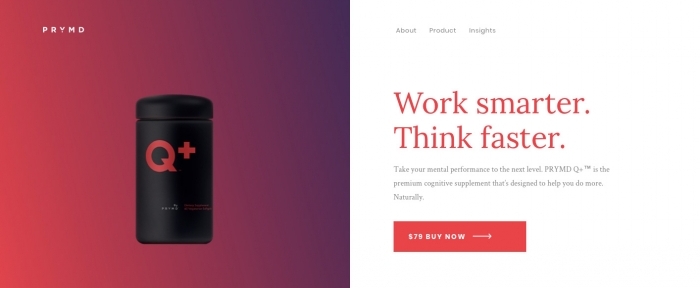 Last 5 Colors of the Year

2018: Ultra Violet, 18-3838
2017: Greenery, 15-0343
2016, Rose Quartz, 13-1520, and Serenity, 15-3919
2015: Marsala, 18-1438
2014: Radiant Orchid, 18-3224
Conclusion
Now that you've had a good look at Living Coral do you think it is something you can use in projects? Or is it just too much of a gimmick?
I'll admit to being rather skeptical at first, but the more projects and places I saw it in use, the more Living Coral grew on me. I especially love it in the Lab branding example above and when paired with a light blue or dark color gradient.
It's much more versatile than I imagined and trying it takes me out of my comfort zone just a bit. That's a great design challenge for me personally in 2019.