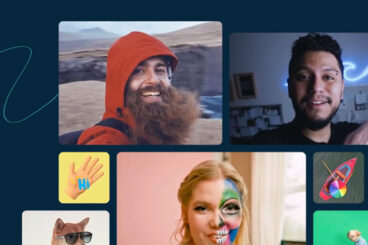 Videos are now part of our everyday lives. Whether it's sharing a travel vlog, promoting a brand, or even dancing to a trending song, videos are now the go-to choice for expressing how you feel.
When TikTok popularized the short-form video format, it became the most effective way to share ideas. Now every other social media platform, from YouTube to Instagram and even Facebook encourages users to make short-form videos.
Although, creating a great short-form video can be challenging. Because you only have a few seconds to impress your audience. So you have to make most of the footage you have and use cool effects to grab attention.
Wondershare Filmora is one of the best and most beginner-friendly video editors you can use to create such amazing videos, especially for TikTok and Instagram.
Filmora just received a massive new update with tons of cool new features as well. Today we take a look at what's new in Filmora 11 as well as how easy it is to make a video using the software.
What is Wondershare Filmora?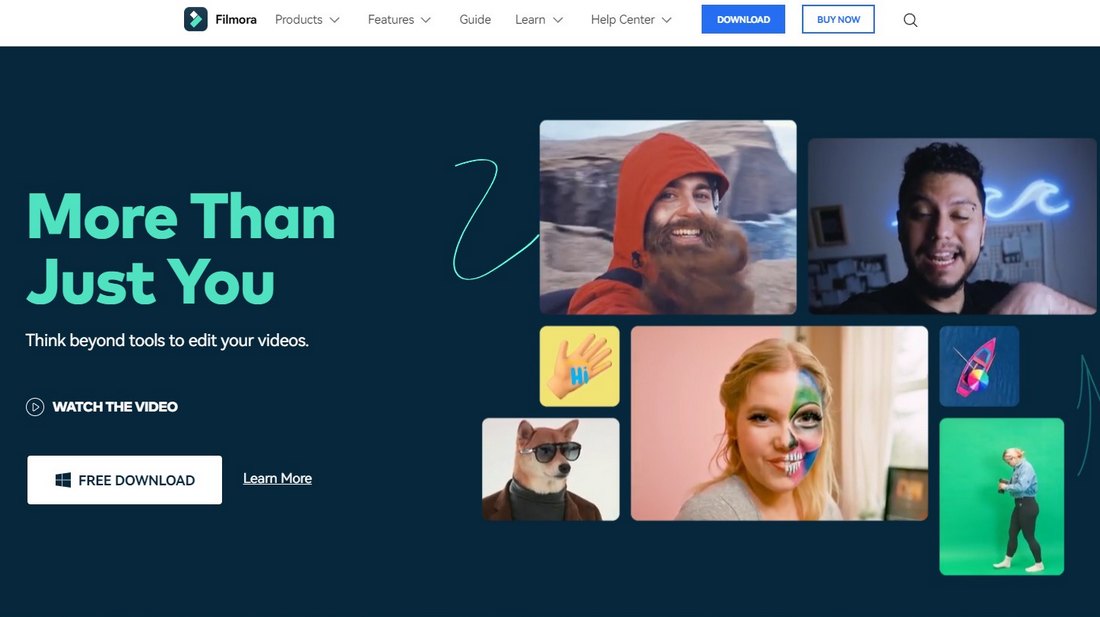 Wondershare Filmora is a popular video editing software that comes with lots of great features and tools for creating all kinds of projects. You can use it to make everything from wedding videos to business promo videos, TikTok videos, and everything in between.
Filmora is well-known for its beginner-friendly design but when it comes to creating and editing videos, it offers an experience on par with other apps like Premiere Pro and DaVinci Resolve.
Another feature that makes Filmora quite useful is its integration with other tools from the Wondershare software suite, including Filmstock which gives you access to special video effects, templates, and stock footage.
Main Features of Filmora
The video editor in Filmora packs quite a punch. It offers every tool and function you need to even edit a movie. And it offers all the features in a sleek and modern interface that's much easier to get around.
In addition to all the basic video editing tools, here are some of the most notable features of Filmora that can be useful to making creative videos.
Instant Color-Grading with Color Match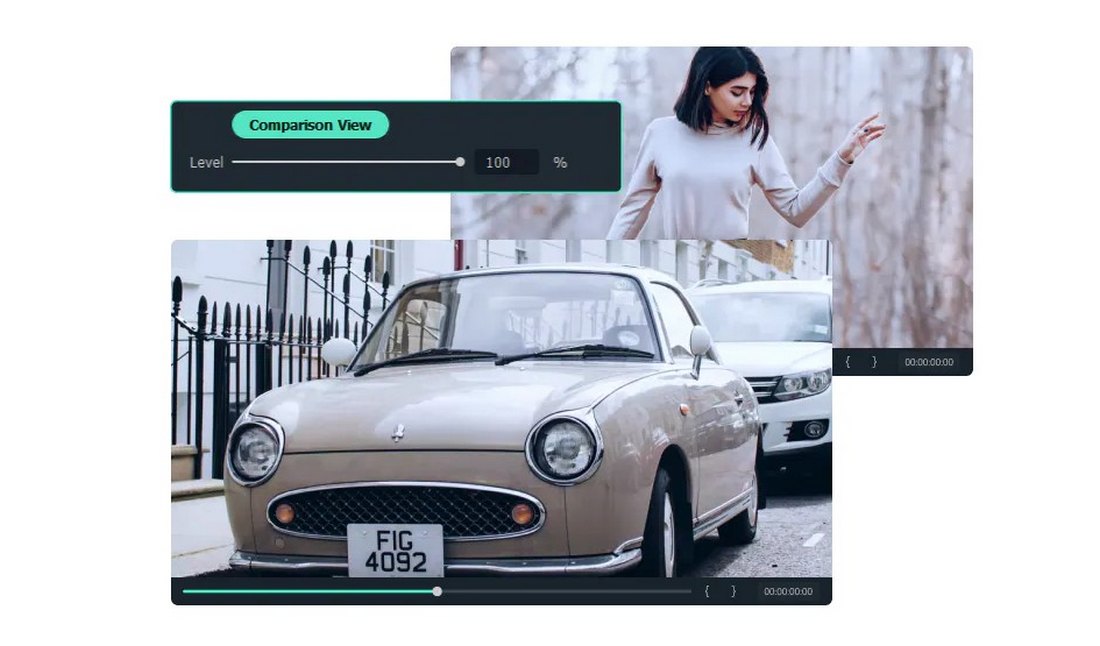 Color grading is an important part of the editing process. It's what allows you to create a consistent look across multiple video clips. Filmora has a simple tool that makes color grading very simple and easy.
With the Color Match feature, you can instantly extract the color settings from one clip and apply them across multiple clips to create that consistent look. It works with just one click.
Replace Background with Green Screen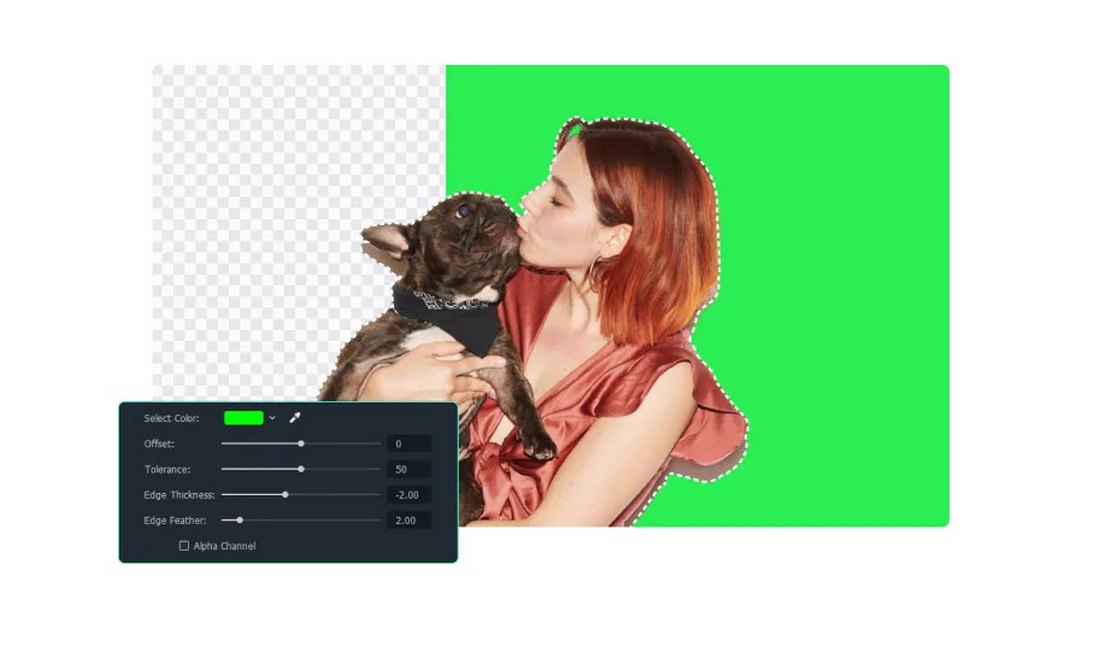 The Chroma Key (Green Screen) feature in Filmora lets you select and replace the background of a video with just one click. Even someone who hasn't worked with green screens before could use this function quite easily.
This is a great tool for making your videos more entertaining as well as for adding cool background effects to professional and business videos.
Make Collages with Split Screen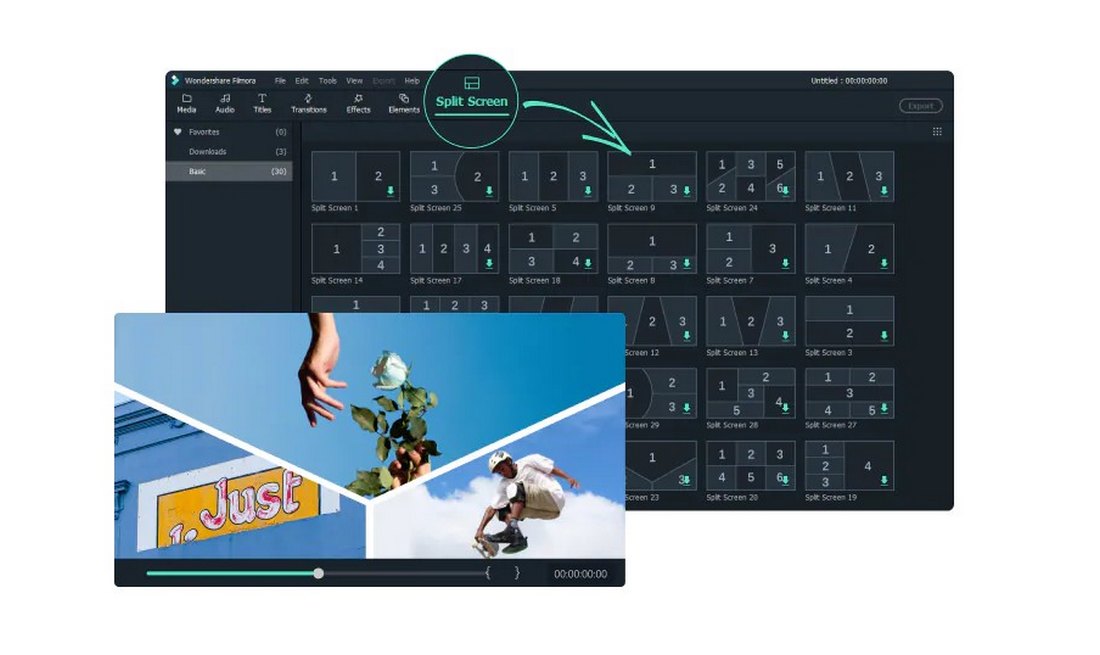 The collage-style videos that feature multiple video clips in the same frame are a popular choice among social media influencers. This type of video gives you an opportunity to show off multiple angles from the same screen.
Filmora has a fun way to create such videos. Using the Split Screen tool, you can choose from over 30 templates to create split-screen designs or make your own collage designs with videos or images.
Add Cool Effects with Motion Tracking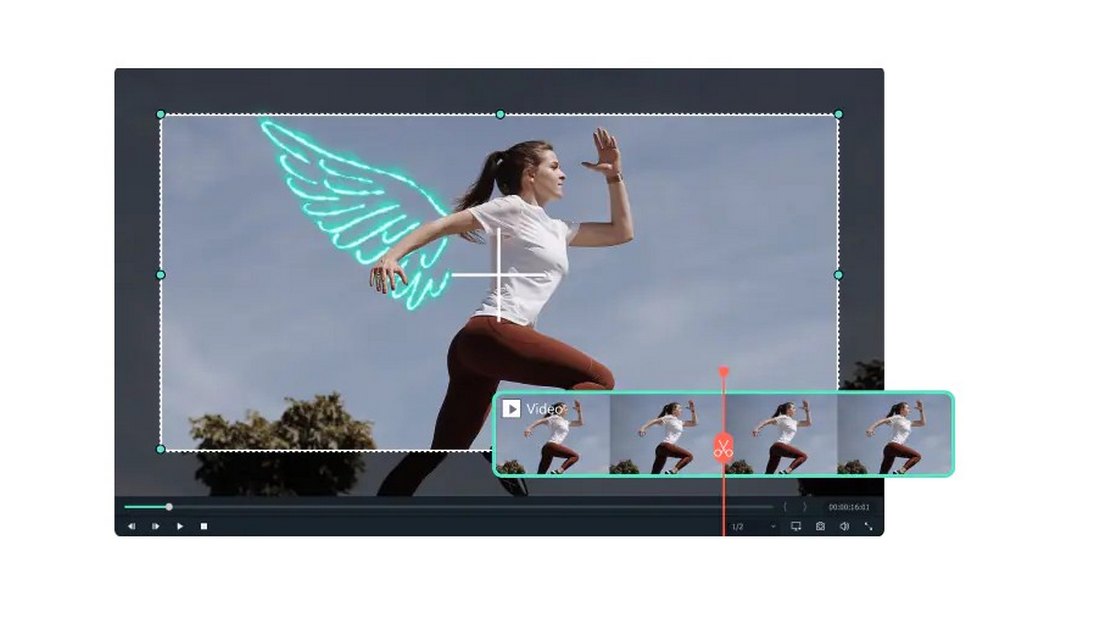 Whether you want to blur a face in a video or add a fun object that goes along with the movements in the video, the Motion Tracking tool will help you get that job done.
This tool lets you create motion-tracked effects in videos like attaching texts to objects in a video or even add emojis and other fun objects.
Improve Sounds with Audio Ducking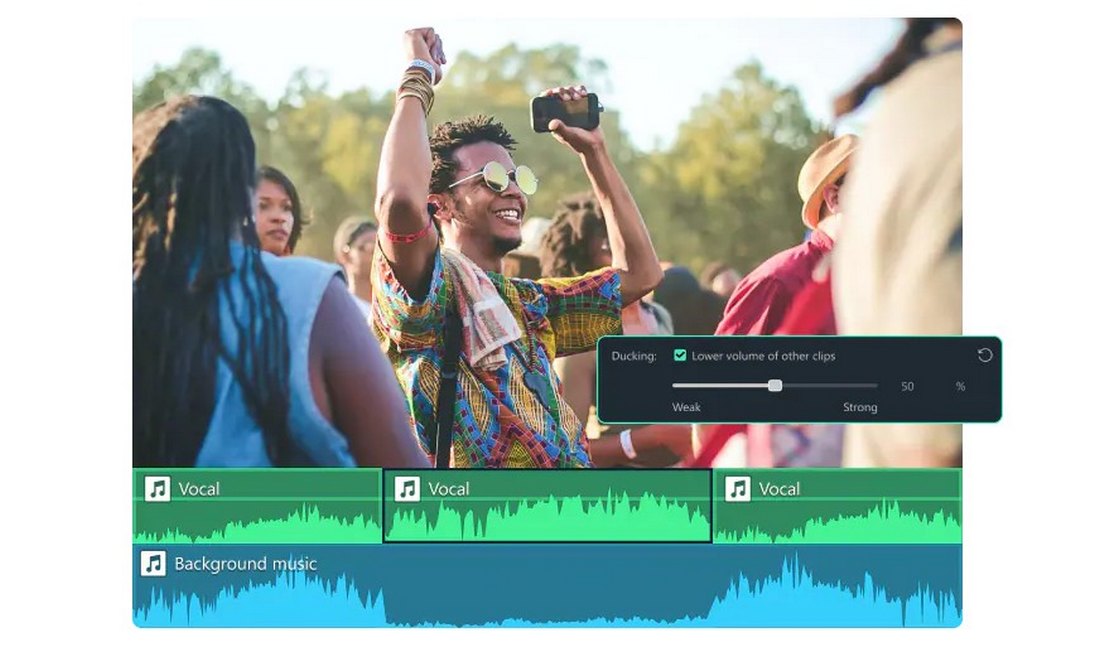 The Audio Ducking feature in Filmora is a great tool for enhancing the sounds of your videos. With it, you can instantly fade background noise or lower the volume of other clips to create and mix better audio.
Cool New Features In Filmora 11
With Filmora 11, you get even more useful tools for creating videos. One new and interesting feature is the Instant Mode, which makes things much easier to create videos for social media.
Instant Mode
The newly introduced Instant Mode in Filmora 11 lets you make videos with just a few clicks. This mode lets you choose from pre-made video templates to create various types of promo and creative videos. We'll show you how it works in a bit.
More Advanced Tools
A few other additional tools were also added to Filmora in the new update:
Speed Ramping: This feature lets you adjust the speed of the video to create cool slow-mo effects
Masking: You can now mask layers in Filmora to create amazing blending effects and let your creativity run wild
Audio Synchronization: If you want to sync a better audio track for a video, this tool lets you do it perfectly with just one click
Auto Beat Sync: Create cool montage videos by matching your videos to music
Windows Drive:
Loads of Stock Media Assets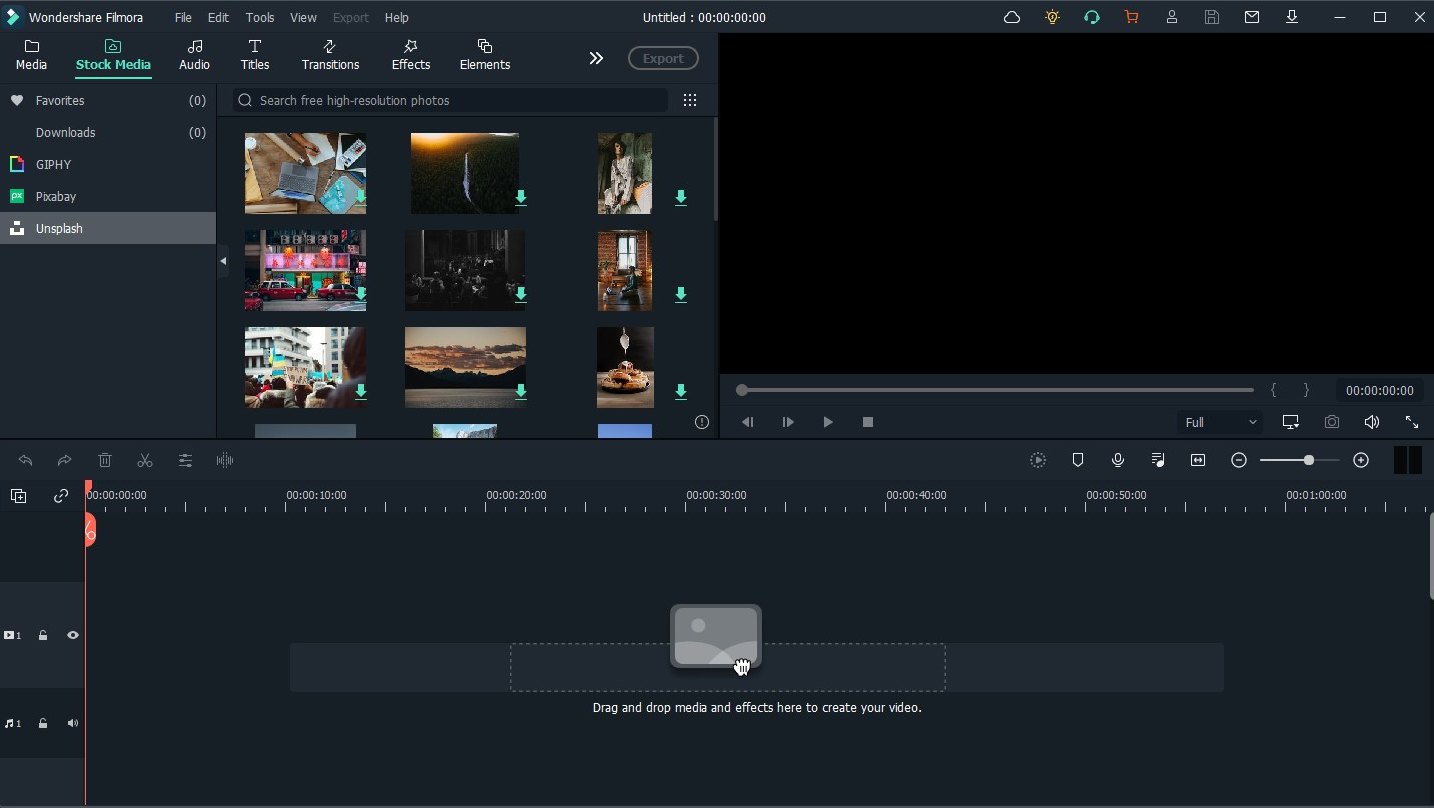 Filmora 11 now includes integration with several stock media platforms. You can now download stock media from sites such as Giphy, Unsplash, Pixabay, and more to easily find and add stock media to your video projects.
How To Make A Great Video with Filmora
Creating videos with Filmora 11 is so much easier now with the new Instant Mode. Let's see how easy it is to use this new Instant Mode.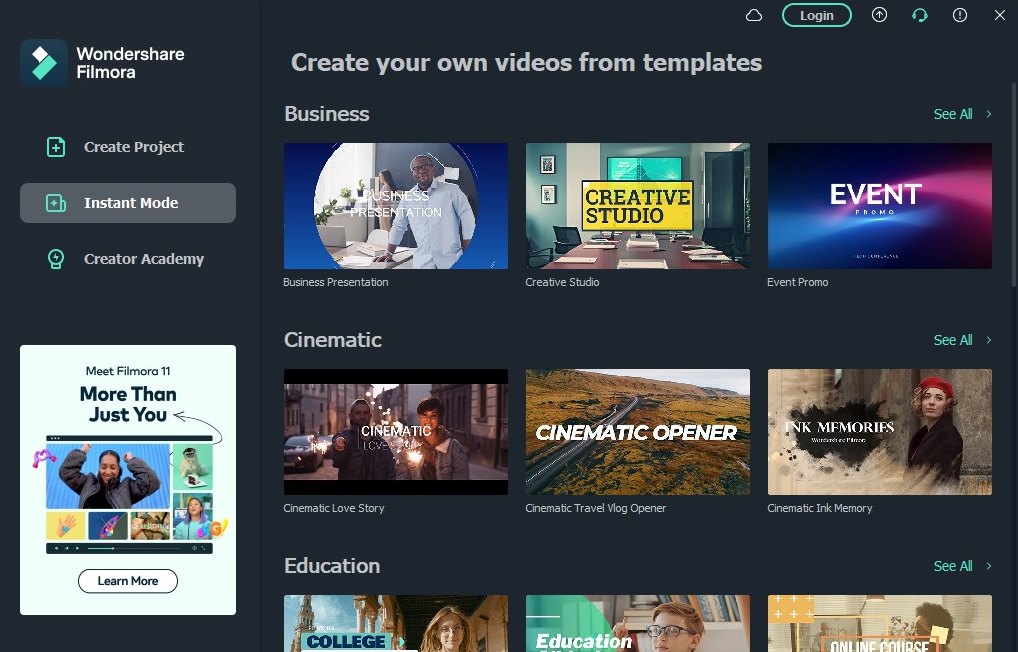 When you launch Filmora 11, you are now presented with a welcome screen. From here, you can choose to create a new video editing project or an Instant Mode video. Instant Mode lets you choose from lots of pre-made video templates.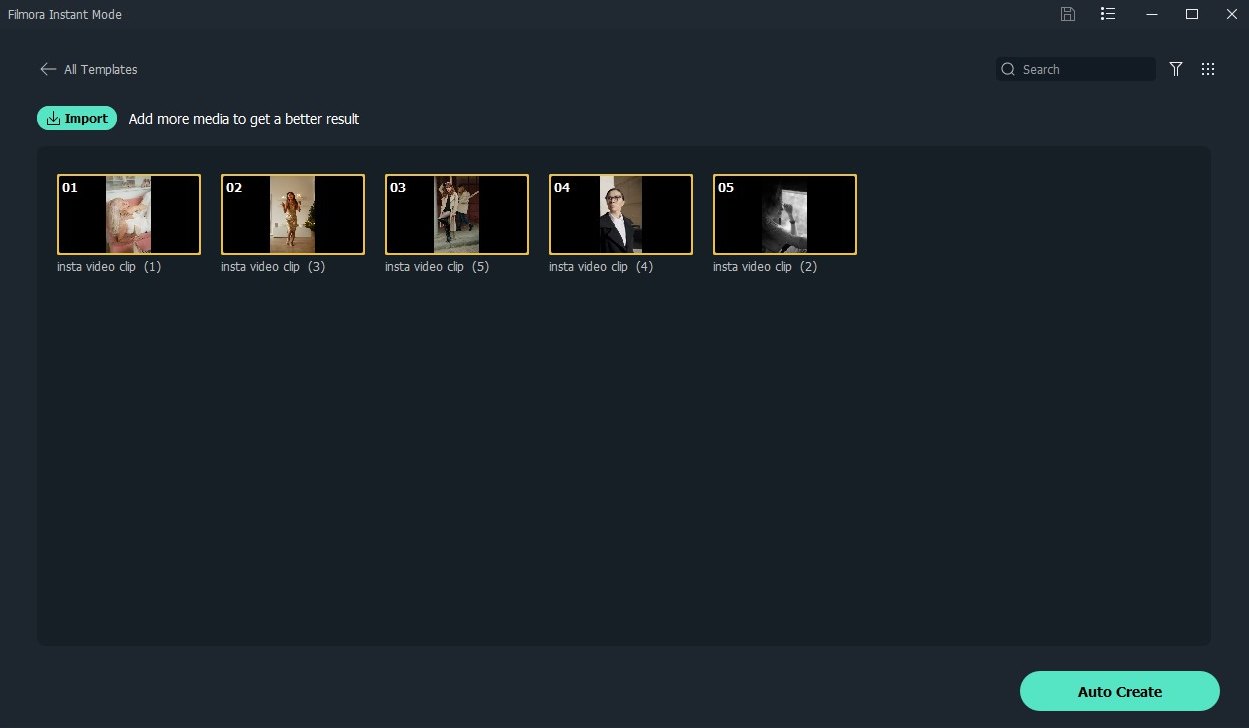 Once you pick a template, you can start adding video clips to the project. From the import window, you can select 5 or more clips and rearrange them however you like. When ready, click Auto Create to generate the video.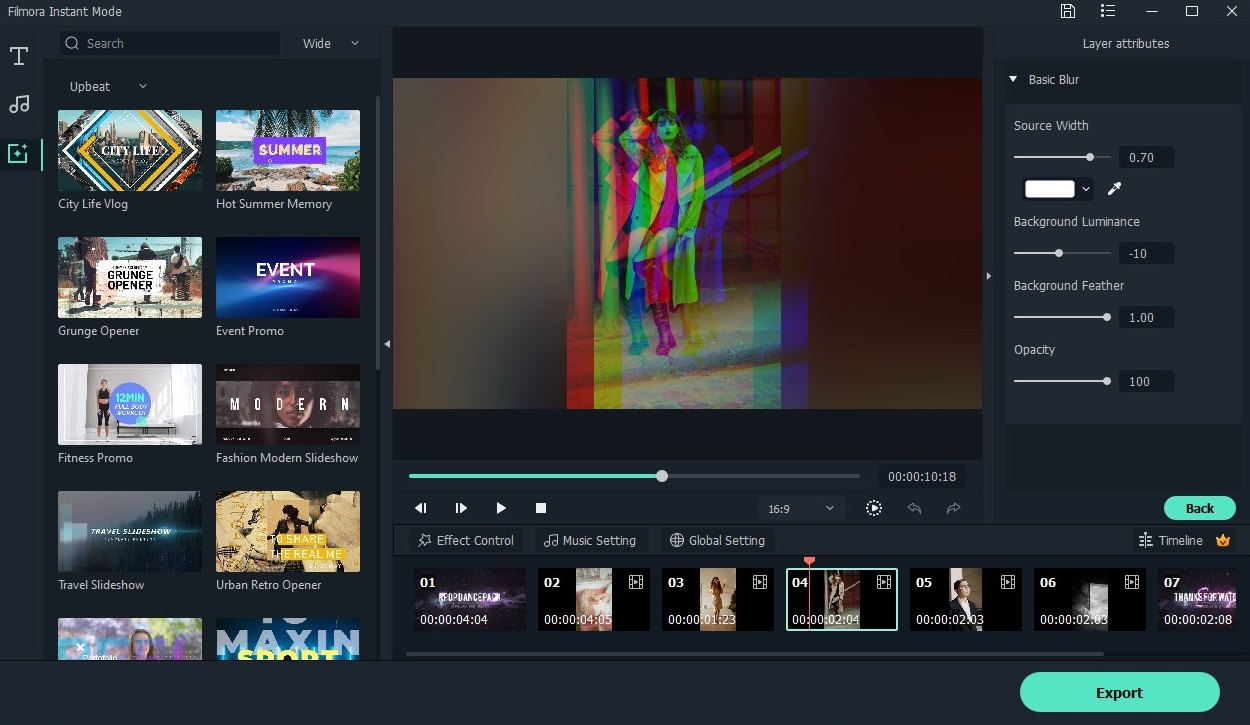 This will begin processing the video and it will automatically add all the cool effects and animations to your video so you don't have to spend time looking for the perfect effects.
Of course, you can easily edit and customize effects and text in any scene as well. You can also change the template, add more effects, add text layers, and much more to customize the project.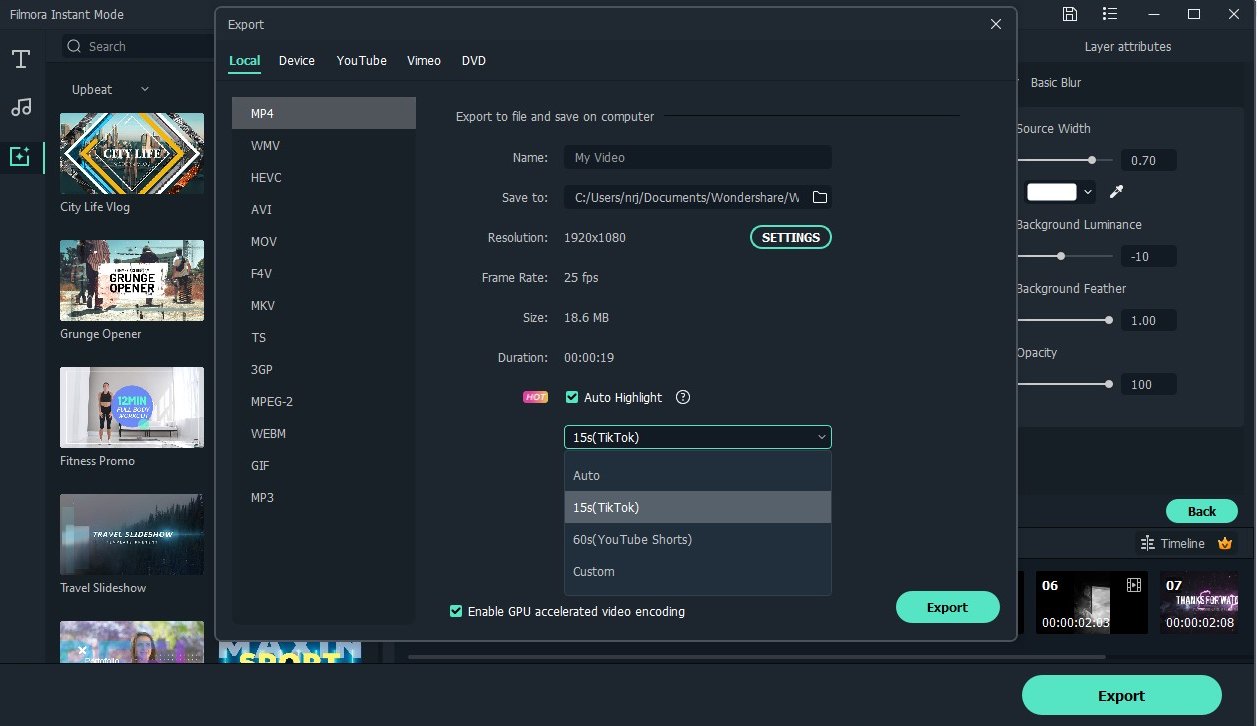 Once you're done editing, click the Export button to export the video. From the Export window, you can customize the resolution and settings for the video.
In addition, you can select to generate an additional highlight video for TikTok or YouTube Shorts as well. This creates an extra clip especially optimized for TikTok or YouTube to upload as a trailer or highlight of your video.
Should You Use Wondershare Filmora?
Filmora 11 comes with so many amazing features and tools to make video creation a walk in the park. The software will surely empower more creators and influencers to make better and more engaging videos for their audiences.
Especially if you're using YouTube, TikTok, or Instagram and trying to grow your channel, Filmora is a must-have tool to level up your video editing skills. The integrations with third-party resources make this app even more powerful.
Wondershare Filmroa has affordable pricing plans for various types of users, including bundled offers that give you access to add-on services. There's also a free trial for test driving all of the features in Filmora. We encourage you to try it out yourself to experience the features firsthand.
Filmora is available on both Windows and Mac platforms.