Procreate is one of the hottest drawing apps in the App Store. With more than 13,000 reviews and an average 4.5-star rating, it's no wonder that designers and illustrators everywhere are talking about the app.
We have more information about Procreate and how to make the most of it here.
But one of the most common questions about the tool is what alternatives exist for Windows and Android users since Procreate is only available for iOS at this time. Let's take a look.
Procreate for Windows and Android
Procreate 5 is still pretty new – the official release date was Dec. 8, 2019 – could a Windows or Android version be in store for the next release?
While it is something that non-Apple users seem to be clamoring for, there is no answer in sight right now. (Cue up the continuous speculation, while Procreate remains mum on the topic.)
But just because you can't use Procreate on Windows or Android devices doesn't mean there aren't there drawing tools to fill the void. Many also fall into the same low-cost category as Procreate and include plenty of goodies such as brushes to bring drawings to life.
Maybe the best part about some of these alternative tools is that they extend the functionality of your desktop computer, allowing you to draw on other devices and bring illustrations back. The biggest downside might be learning a new tool (but you'd have to do that with Procreate as well).
Top Alternatives to Procreate
When looking for alternatives to Procreate for Windows and Android users, the biggest considerations were tools that would work across devices (app-based) and were somewhat comparable in terms of cost.
There are some great contenders out there that feature robust drawing tools that you can use on Windows computers or Android devices. Here are three that are definitely worth trying.
Autodesk SketchBook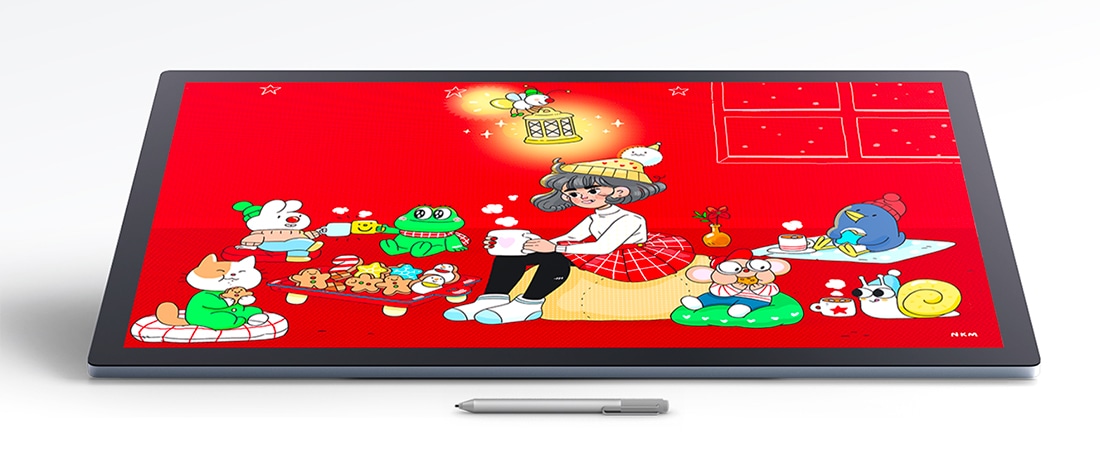 Autodesk SketchBook has been around for a while and the solid alternative to Procreate for Windows and Android now offers a fully-featured app for individual use for free.
The app has all of the tools you would expect for drawing, such as pens, inks, and markers, plus more than 190 brushes that you can customize. Color tools are equally robust/
What's neat about SketchBook is that it is compatible with other files as well, such as native Photoshop files. You can export to all common formats and layers stay intact.
SketchBook is more than just a simple drawing tool; it also has applications in various industries including design and architecture because it is compatible with other tools and offers a large canvas (100 mpx) with precise tools.
Another bonus, all the tools hide off the main canvas area while you work to give you more room on the screen to work with your illustrations and concepts.
The biggest challenge with this tool is that some users say the unfamiliar interface is a little hard to learn. Part of that challenge might be due to so many tools and options.
Key feature: Scan paper images and move them to the app
Pricing: Free
Concepts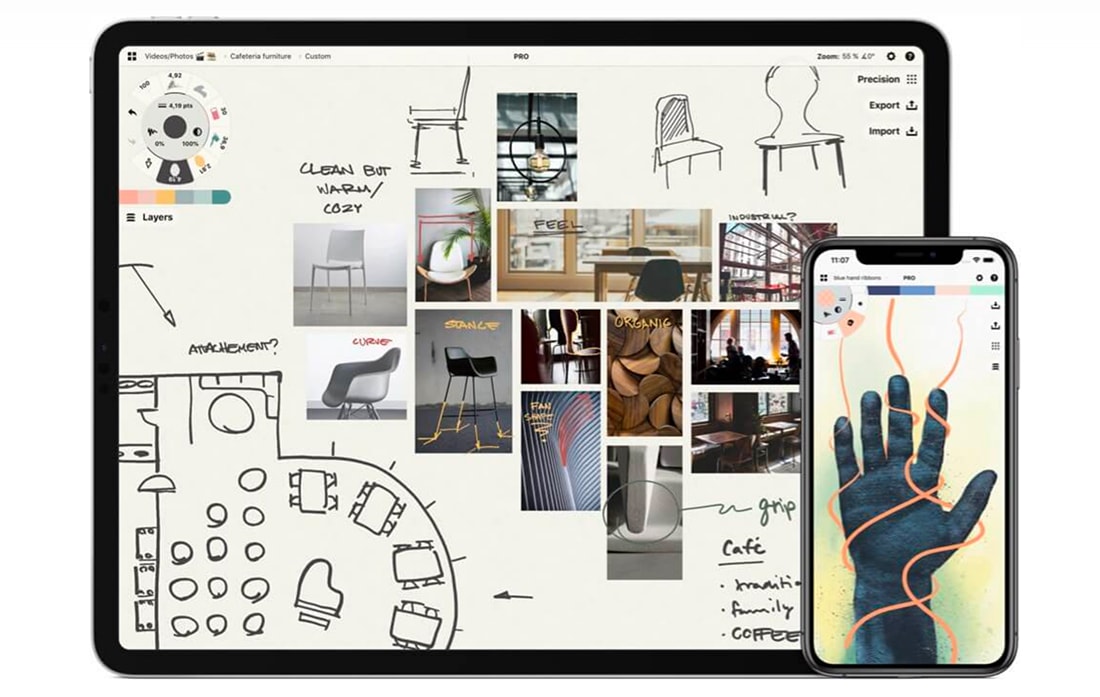 Concepts is made to create vector images and other types of sketches with plenty of options in terms of brushes. This was only an iOS app for a while, and recently released Windows 10, Android, and Chrome OS options.
The app includes an infinite canvas size, supports layers, and comes with the ability to add on almost any tool you might need to create an illustration, sketch, or other drawings.
This tool also has a rather steep learning curve, as would be expected from a standalone tool with so many options. The app is designed to work with multiple tools, including the Apple Pencil and Surface Pen, so it feels like working on paper, only with more digital options.
Key feature: The app includes precision drawing tools
Pricing: Free to download, with in-app paid add-ons and tools (subscriptions are also available for heavier users)
Photoshop Sketch

Adobe Creative Cloud users might like the Photoshop Sketch option for their devices. It's a drawing tool that works on phones and tablets that you can sync to full Photoshop or Illustrator. (The process is amazingly seamless.)
The tool has custom brushes, the ability to draw in 2- or 3D, integration with Creative Cloud libraries, and supports tools such as styluses from Adonit and Wacom, Pencil by FiftyThree, Adobe Ink, and the Apple Pencil (so you have plenty of options there).
The nice thing about working with an Adobe tool – if you are an active Adobe user – is that it will feel familiar and easy to use. The downside is that it is only available to Adobe users free (although you can purchase elements in-app).
Key feature: You can use it anywhere and then sync sketches and drawings to other Adobe apps
Pricing: Included in Creative Cloud subscriptions
Conclusion
While there isn't a timeline for Procreate's availability on Windows and Android devices right now, there are plenty of other options. These drawing tools offer many of the same features as the iOS-only option.
And they are all free to try. So, play around to find the drawing app that's right for your sketches, illustrations, and projects.
Procreate Brushes
Learn about Procreate, one of the most popular drawing apps for iPad. It's actually more than just a simple drawing app. Craft amazing digital drawings and paintings, learn why to choose Procreate, and where to find the best Procreate brushes.