Goal: Edit videos, add effects, and create better productions with ease in Final Cut Pro. Solution: You need a stellar tutorial that walks you through all the steps in this increasingly popular video editing tool.
Thanks to great tutorials from pros, you'll be able to capture just the right moment, with the right effect quickly.
We've rounded up some of the best Final Cut Pro tutorials out there for beginners to help you make the most of this software. Note that Final Cut Pro is a robust tool, but it is only available for the Mac.
Learn Final Cut Pro in 20 Minutes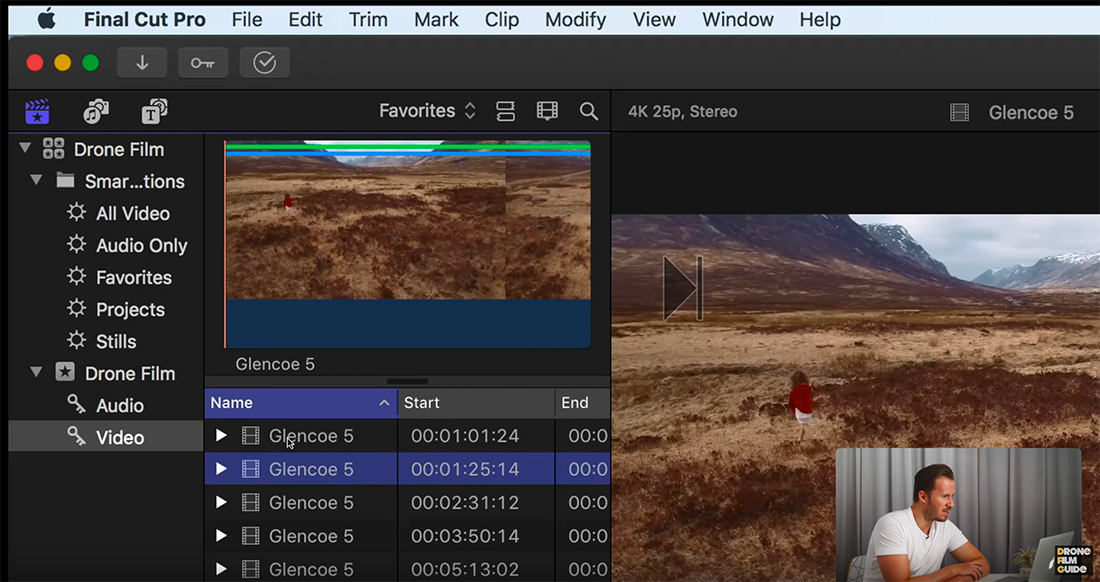 If you've yet to download Final Cut Pro – or are still struggling with where to begin post installation – this is the place to start. This video tutorial takes you through all the basics of the software in just 20 minutes. You learn to do things such as import media, set up projects, use keyboard shortcuts, work with the transition browser, use the video and color inspectors, work with audio, add tracks, title video, and export.
9 Beginner Tips for Editing in Final Cut Pro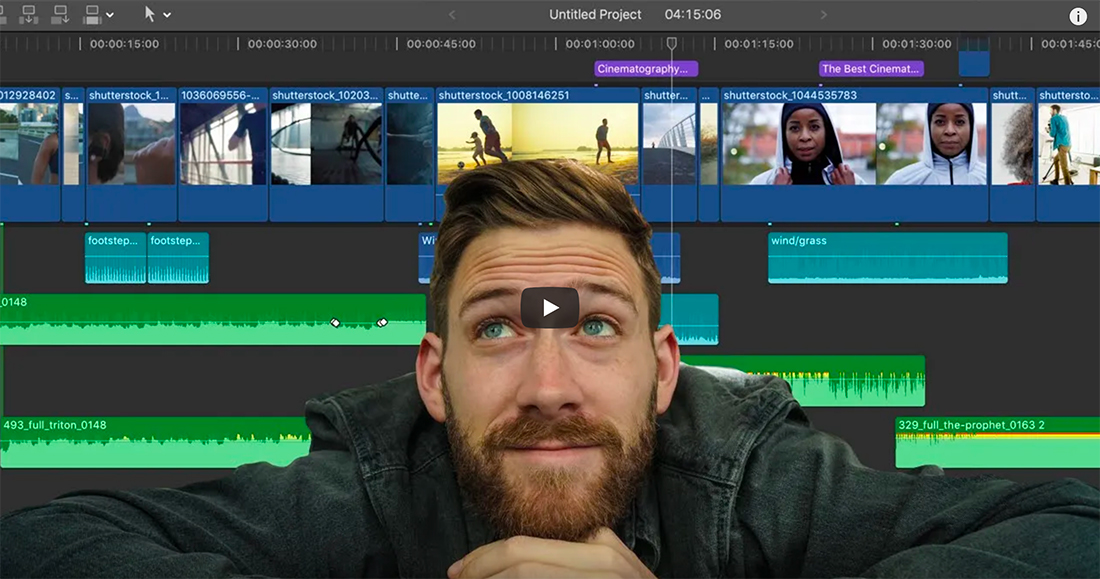 What nine things do you need to know how to do in Final Cut Pro first> This video tutorial has the answer with quick tips on how to use the timeline, ins and outs, find and replace, effects, the range tool, roles, color grading, and extensions.
Everything Complete Intro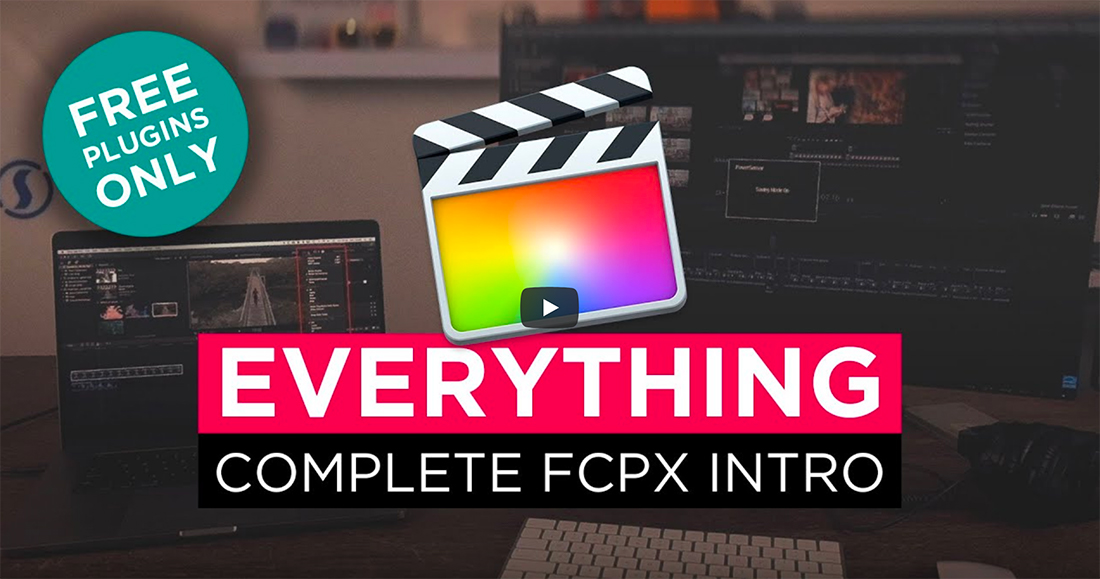 This inclusive tutorial is made for beginners. It includes everything from importing to editing and exporting. Get clips to your timeline, refine an edit, add titles, work with color and video host Ben Halsall shares some of his favorite free plugins for Final Cut Pro as well.
4 Simple Ways to Add Text and Titles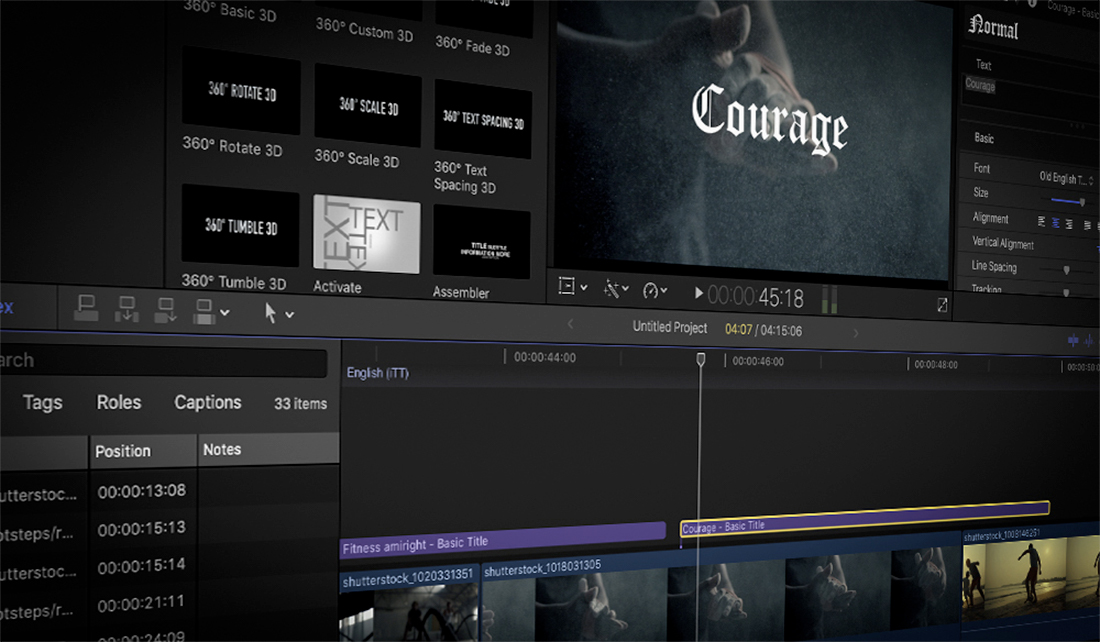 This "choose your adventure" style tutorial shows you four different ways to add text and titles in Final Cut Pro. The best part is that each option only takes a couple of clicks from start to finish. You can add basic titles from the menu, use keyboard shortcuts, try the titles generator, or add captions to video. The tutorial provides screen shots and excellent written instructions.
How to Edit Like Jon Olsson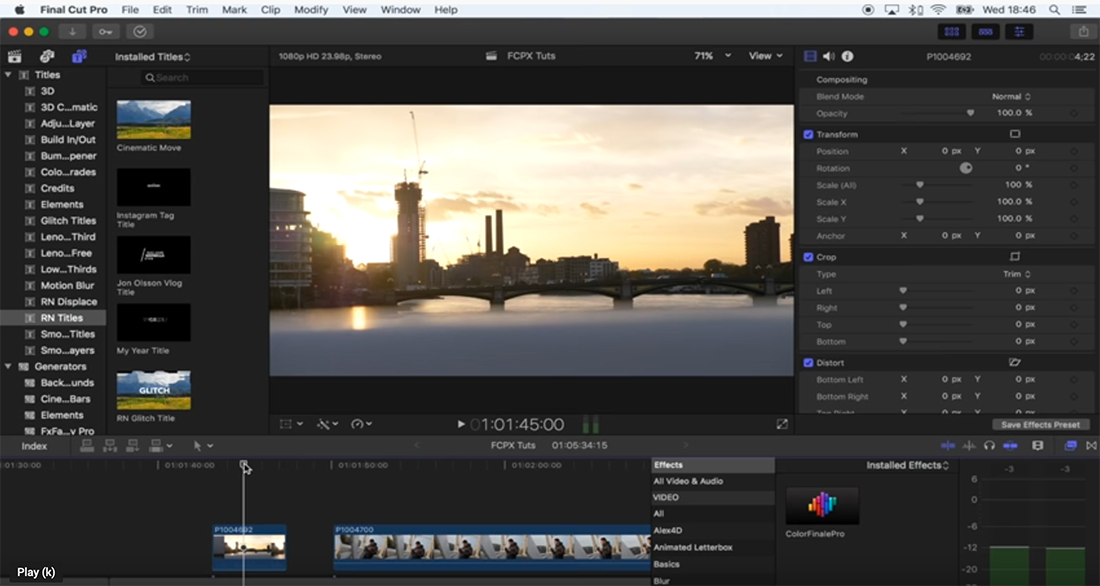 If you want to get the fast-paced style of many vloggers, such as traveler Jon Olsson, you have to apply the right effects. This tutorial walks you through the rotating and zooming effect, speed ramping, and transitions. After applying these techniques, you can make almost any location video look exciting and exotic. And the tutorial is less than 10 minutes.
Beginner Editing Guide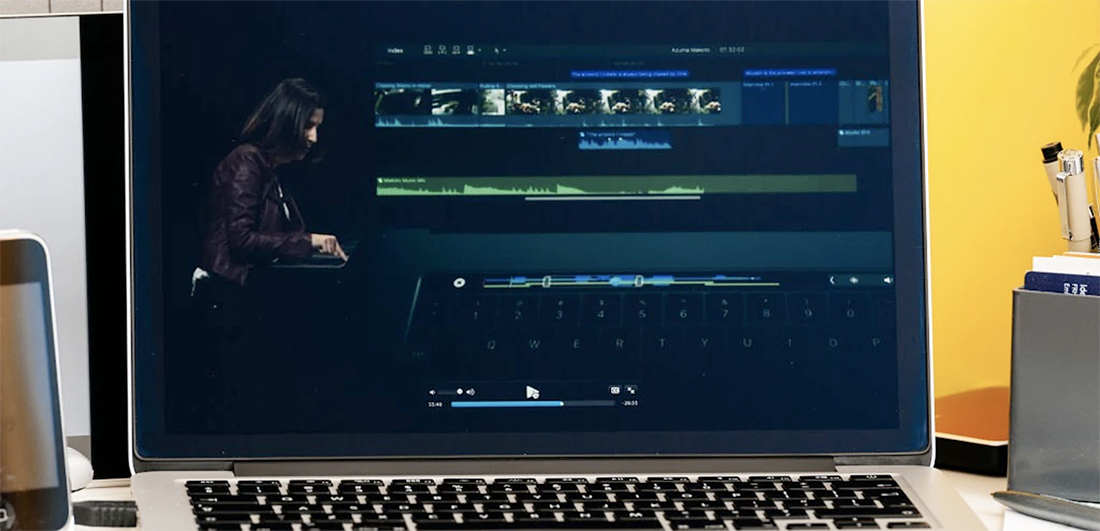 What's great about this beginner's guide is it includes written instructions as well as a follow-along video to help you learn the basic functionality of Final Cut Pro. Because this is a powerful, professional-level tool, learning these tricks might be all you need for simple video edits: Create new projects, add clips, add text or titles, add transitions, add effects, add music or audio, correct color, and share.
Add Web Cam or Video Capture and Place in Laptop Screen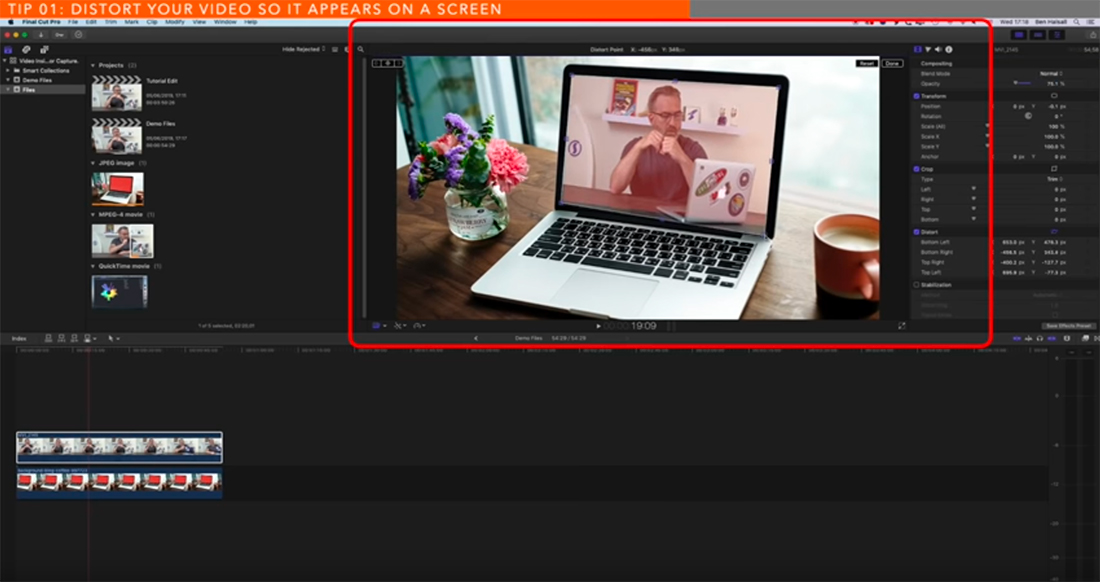 This is a super practical skill that seems tougher than it really is. You can place a video inside an image of a laptop, computer, or TV screen and sync a video recording with your screen capture. You will learn how to pin the corners of your screen, animate, and sync two video tracks. This is an excellent tutorial for those wanting to create tutorial or demonstration videos where mixing layered video is necessary.
Learn FCPX Quick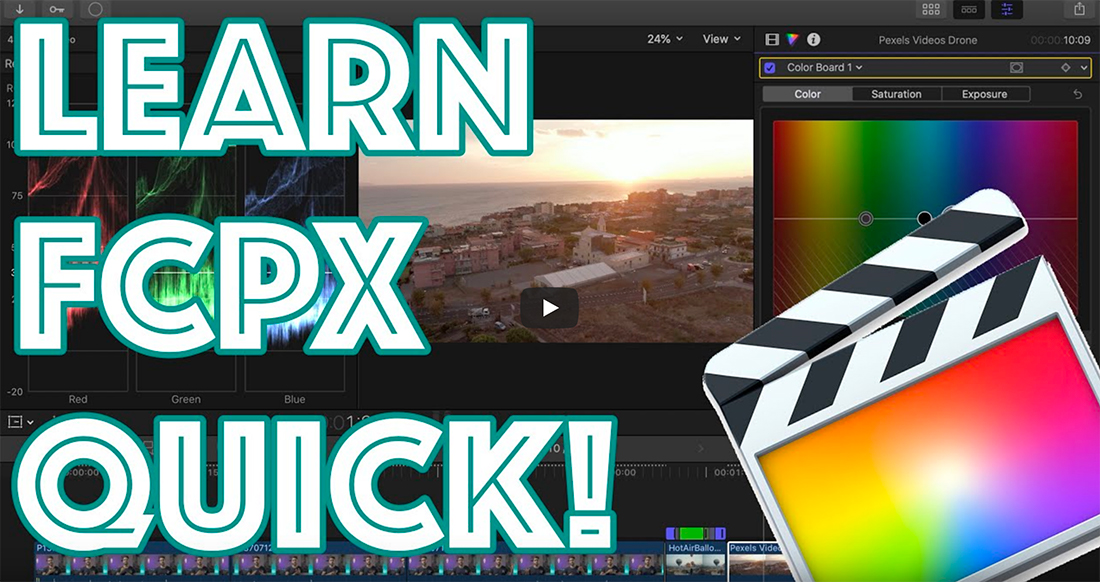 This all-in-one beginner's guide to Final Cut Pro provides tips and tricks for everything from how to organize video files and footage a well as speed ramp, cutting, adding music, color grading, and transitions. The 20+ minute lesson will have you editing your first video today.
Get a Cinematic Look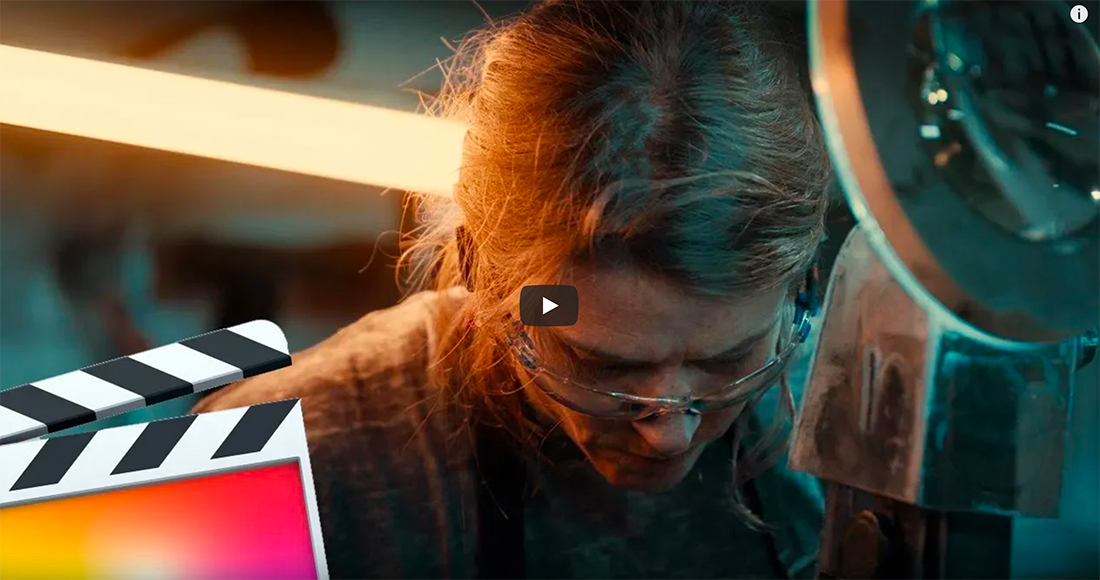 For that cinema-style, movie finish you'll have to work with color grading tools during the video editing process. This Final Cut Pro tutorial shows you how to work with muddy images, odd color, and generally make moving images look far more stunning.
Import and Organize Footage, Folders, and Libraries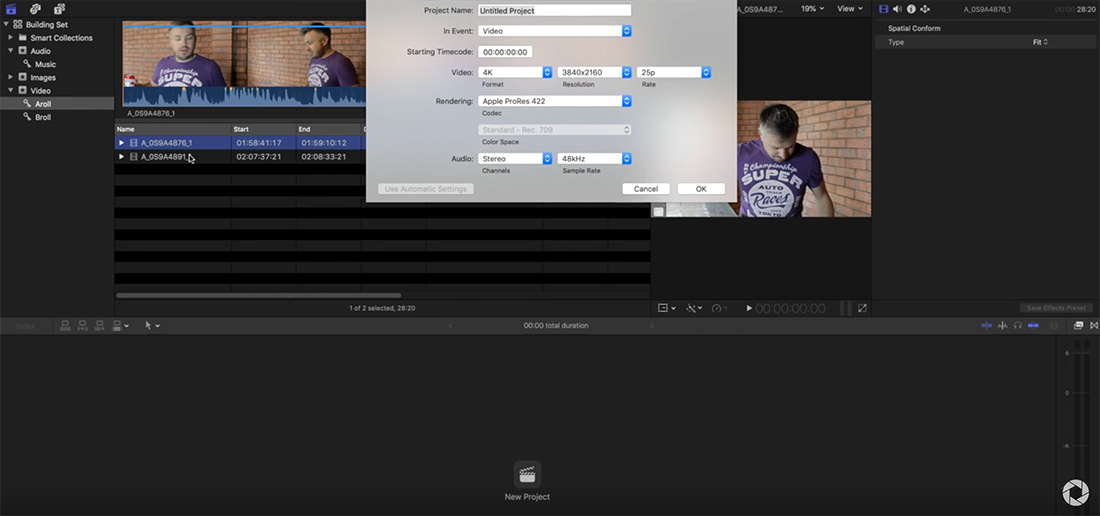 If you want to make the most of Final Cut Pro (without making a mess), the organization of files is key. This video explains the difference between a library, event, and project so that you know the lingo and offers suggestions for how to save and store clips for zippy workflows.
Auto Tracking Without Keyframes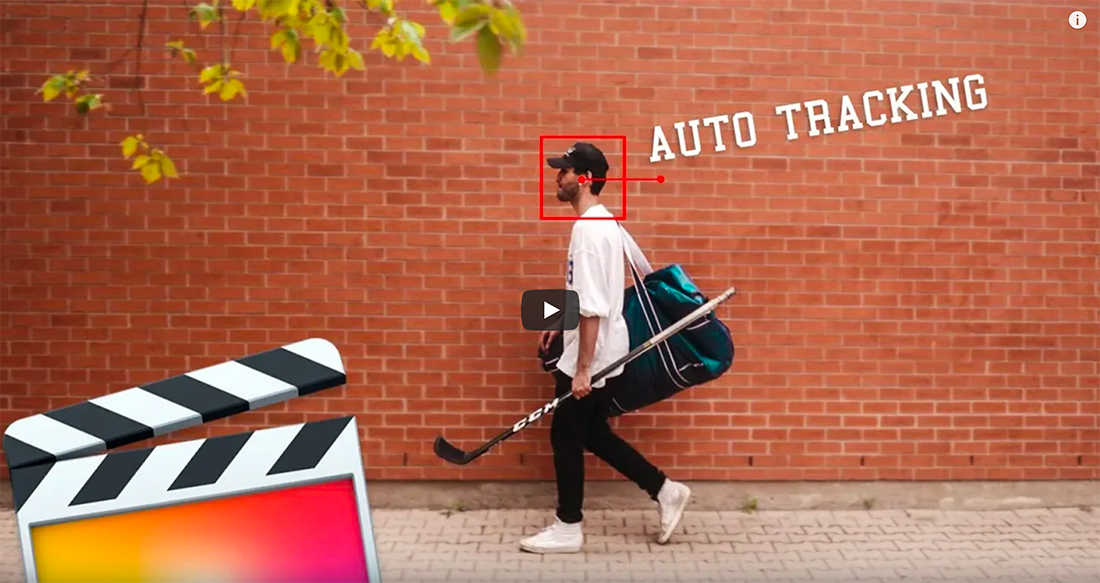 This might be a little more of an intermediate-to-beginner tutorial, but you can auto track in Final Cut Pro without keyframing. Part of what makes it work is a plugin available for Final Cut Pro, and you'll get the low down on the basics of using those too.
How to Export in Final Cut Pro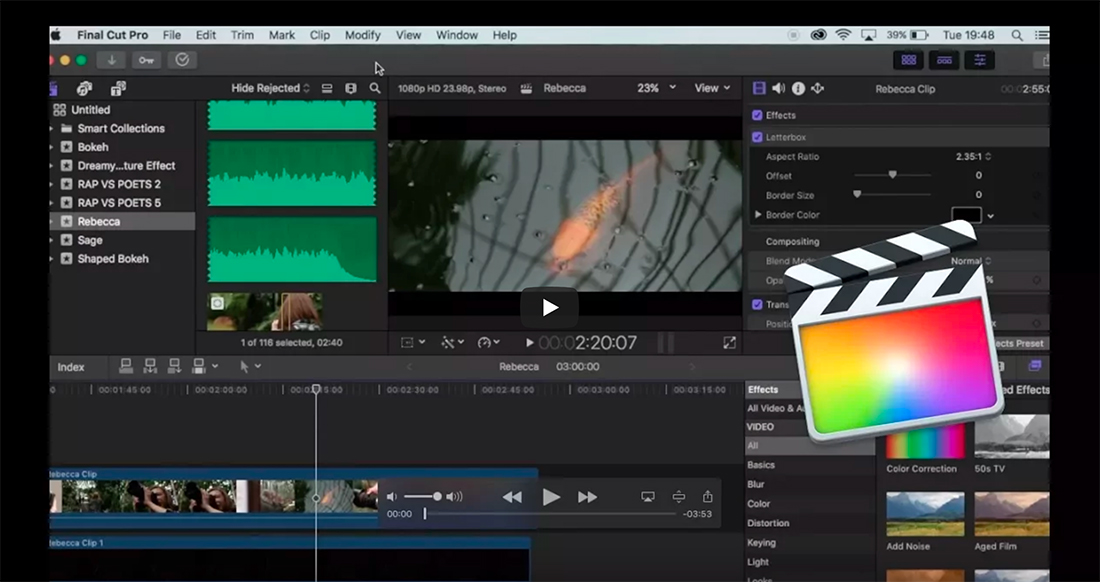 It's a basic function, but understanding how export works will save you time with files that don't work like you want. This video shows you how to do it the right way.
How to Make an Intro in Final Cut Pro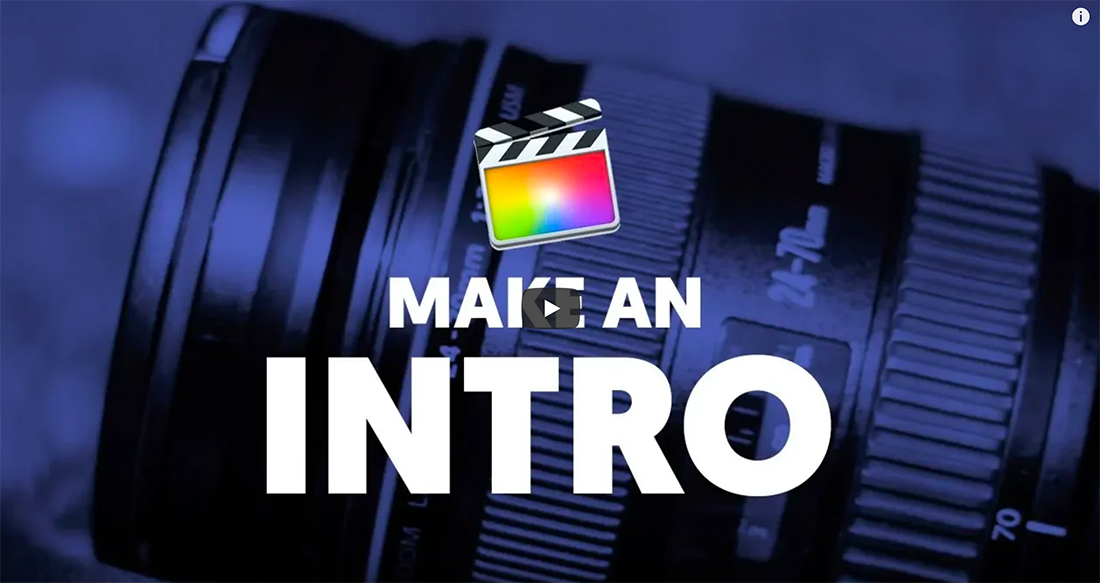 All it takes is the right footage, a little sound, transitions to make an interesting intro for video projects in Final Cut Pro. Make an intro for your brand or add a professional feel to a standalone project. This tutorial gives you all the tools to do it yourself in less than 30 minutes.
Create the Real Ken Burns Effect in Final Cut Pro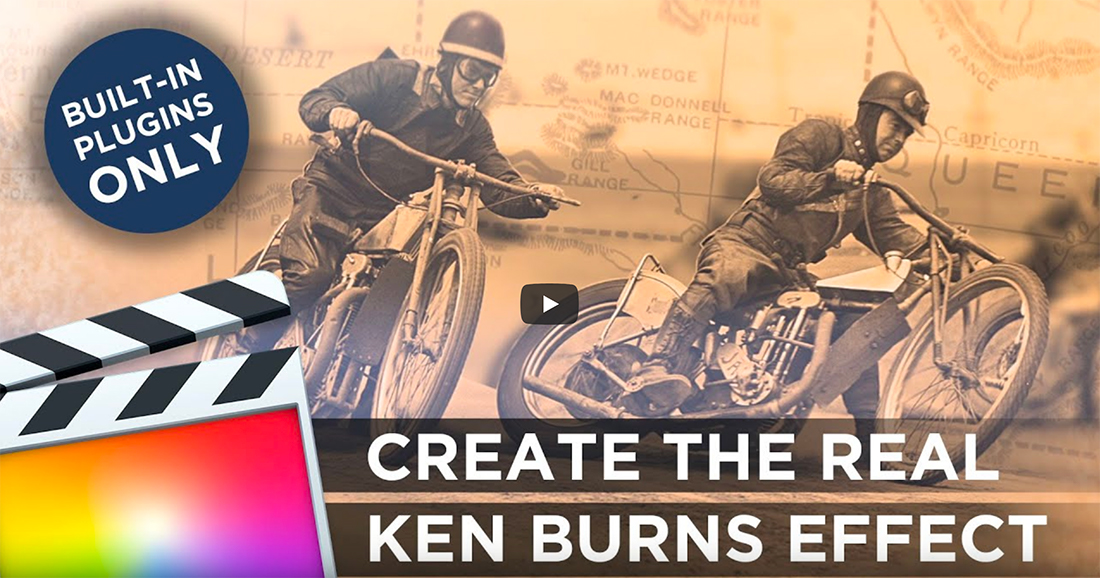 Do you love the zoom and pan Ken Burns effect that turns still images into moving video? Then this is the tutorial for you. Learn everything you need to know about this type of animation in Final Cut Pro – how to mask an image, create a transparency, blend, animate and blur to create a sense of depth and movement that will bring images to life.
Edit Your YouTube Videos with Final Cut Pro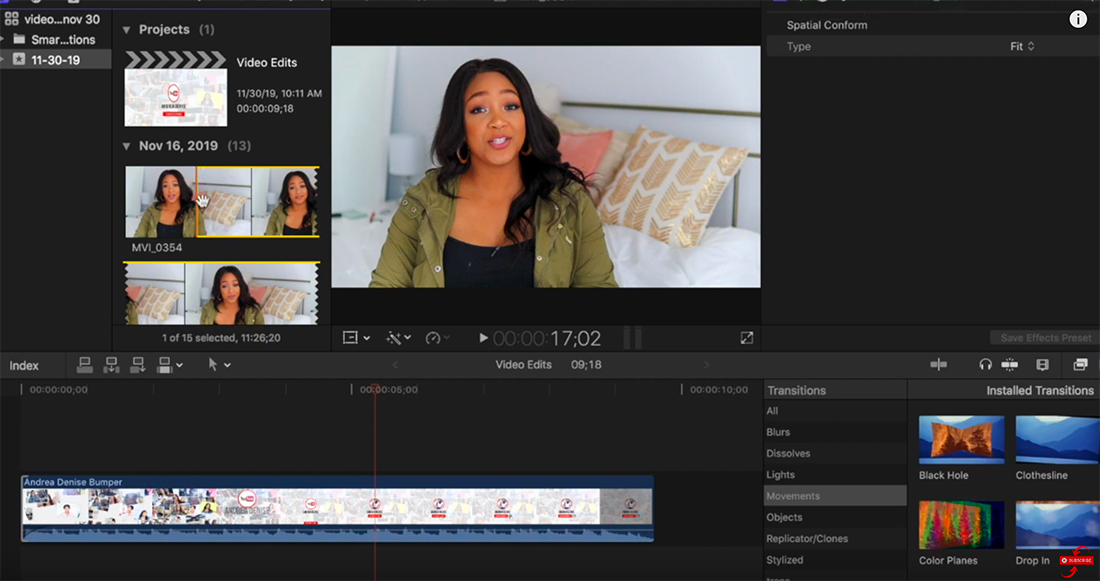 Many of the videos you edit are likely to end up on a platform such as YouTube for playback. This tutorial by branding coach Andrea Denise explains how to edit clips in Final Cut Pro specifically for that purpose.